The MONACO SIM RACING WORLD CUP Kicks-off at the DUBAI WORLD EXPO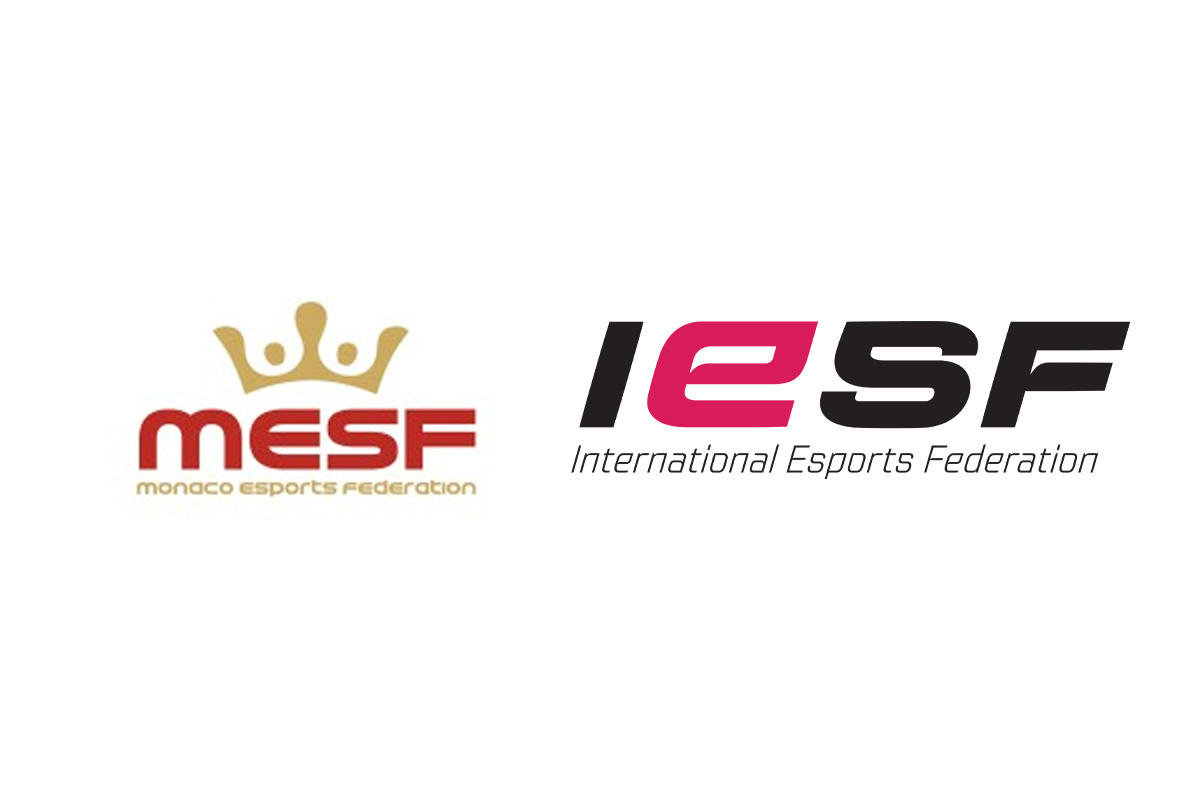 Reading Time:
3
minutes
Monaco Esports Federation (MESF) in partnership with International Esports Federation (IESF) is pleased to announce the Monaco Sim Racing World Cup warm-up event that will take place on December 7-8, 2021 in Dubai, UAE in the Pavilion of Monaco at the Dubai 2020 Expo.
The Dubai event will serve as a promo event for the Sim Racing World Cup that will be hosted live from Monaco in May 2022.
With the warm-up event, the visitors and members of the pavilions of Expo Dubai 2020 will be able to learn more about Esports. Spectators and exhibitors of the Expo have the chance to get behind the wheel of a Racing Sim and compete in the race. Professional drivers of National Federations will also show their driving skills during the event.
Qualifiers will start on the 7th of December live from the Pavilion from 18:00 to 20:00. The 8th of December will continue the qualifiers from 10:30-16:00 followed by a showcase of professional sim drivers. The Final Races will start at 17:30.
Techxhub, our Dubai-based technology partner will be setting up high-end Sim racing rigs for all enthusiasts to experience what it's like to race as a pro. Winners will receive valuable prizes provided by event partners Techxhub and Passport. GG.
Everyone interested in participating should submit an application no later than the 6th of December.
The race registration form can be found at DUBAI2020.PASSPORT.GG. Updates & additional information, including the race schedule, will also be available there.
Quotes:
"The race in Monaco 2022 aims to have 111+ nations compete against each other to showcase the skills of their national Sim Race heroes & to find the fastest Nation in the world. Monaco is home to many famous sporting events in both racing and other sports. The Monaco Sim Racing World Cup 2022 is a great opportunity to put Monaco on the map as the Sim Racing Capital of the world. We aim to create a truly international race, so where better than to kick it off at the Monaco Pavilion during the World Expo in Dubai!" Said Louis Ducruet – President of the Monaco Esports Federation.
"In order for Monaco to succeed in their search for the fastest Sim Racer and the world's fastest nation, it is important to engage the international esports community. The International Esports Federation sees the 2022 race in Monaco and the kick-off in Dubai in December as a great opportunity to engage with new international audiences and form stronger ties between our 111 member esports federations." Said Vlad Marinescu – President International Esports Federation.
"Sim Racing is still fairly small compared to other esports but due to the fact that several real races have been canceled during the corona pandemic, famous drivers participated in online Sim Races which rapidly skyrocketed the awareness of the Esport. This growing trend has also hit the Gulf Region and we see the kick-off event in Dubai as a great opportunity to present the magic of Sim Racing to our audiences in the Gulf Region and ultimately increase our sales of top-notch Racing Rigs in the MENA Region." Said Sanjay Holmukhe – CEO of Techxhub in Duabi, UAE.
"Dubai event is a great platform to show the future of the World. Countries are showing their vision on the future in their Pavilions. We are happy to support this great Esports event organised by the most famous in the racing world venue, Monaco in partnership with the global Esports governing body, International Esports Federations, IeSF. We are thrilled to showcase our Digital ID and NFT ownership developments during this event" – said Ignat Bobrovich, Founder of Passport.GG.
With new momentum into the second esport season: Ski Challenge plans Nations Cup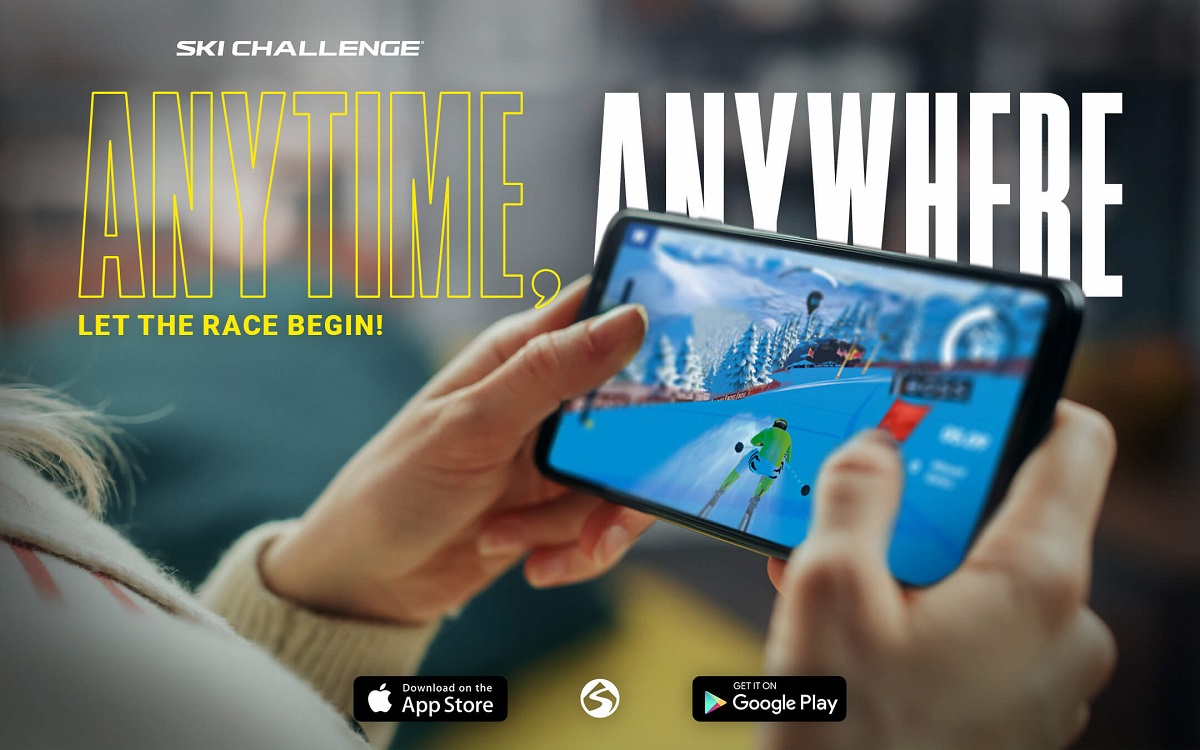 Reading Time:
2
minutes
Ski Challenge, the fast-paced esports game by Greentube, has become one of the most popular sports games just a few months after its official launch. For the second season, the developers of NOVOMATIC Digital Gaming and Entertainment Division, in close cooperation with ski associations and co-shareholders from Austria (ÖSV), Switzerland (Swiss-Ski), and Germany (DSV), are planning an attractive innovation for all ski and game enthusiasts: the Nations Cup, starting in autumn 2023.
Developed as a tribute to Greentube's first published game, Ski Challenge has had an extremely successful first season with over half a million downloads on iOS and Android since its release in October 2022. The game is not only popular among players but has also established itself as an attractive platform for high-profile global brand partnerships.
Thanks to continuous and extensive updates that enhance the competitive nature of Ski Challenge, Greentube and the three successful ski associations, ÖSV, Swiss-Ski, and DSV, have now joined forces as shareholders to create an exciting new tournament series: the Ski Challenge Nations Cup.
This thrilling competition invites players to represent their countries and compete for honor, glory, and attractive prizes in multiple qualifying rounds and the tournament phase. But that's not all. Ski Challenge players who qualify for Germany, Austria, and Switzerland will now compete as official national teams for their respective ski associations.
The tournament events will take place parallel to the actual Ski World Cup events. With this expansion, Ski Challenge aims to further strengthen its esports concept and transfer the enthusiasm of skiing into the virtual world.
Michael Bauer, Greentube's CFO/CGO, said: "We are thrilled to be able to add a number of new teams to the game as part of our Ski Challenge Nations Cup update. These federations are staples of the sport and give the game another level of legitimacy. We firmly believe our highly dedicated and loyal player base will be delighted with these upcoming additions as Ski Challenge continues to grow as a premier esports title."
Diego Züger, CEO Commercial Swiss-Ski: "This is a great opportunity for skiing. With the establishment of the Nations Cup and the entry into esports, we will inspire new target groups and further develop skiing as a whole. The successful cooperation with Ski Austria and the German Ski Association, as well as Greentube, shows that a lot is possible with good collaboration."
Stefan Schwarzbach, Board of Communication, German Ski Association: "With the Nations Cup, we as associations want to establish a direct connection to real skiing and our top athletes. Ski Challenge is increasingly becoming an attractive communication platform to inspire children and young people for skiing. In the medium term, our clubs and ski clubs should also benefit from this."
Christian Scherer, Secretary General, Austrian Ski Association: "We are incredibly excited to launch a virtual tournament series that will revolutionize the world of skiing and bring nations together. This initiative expands the reach and ignites the competitive spirit of skiers worldwide. It is undoubtedly one of the most exciting announcements of 2023 as we embark on this exciting journey to shape the future of skiing and create an unforgettable experience for all involved."
DMCC Publishes Latest "Future of Trade" Report on Gaming and Esports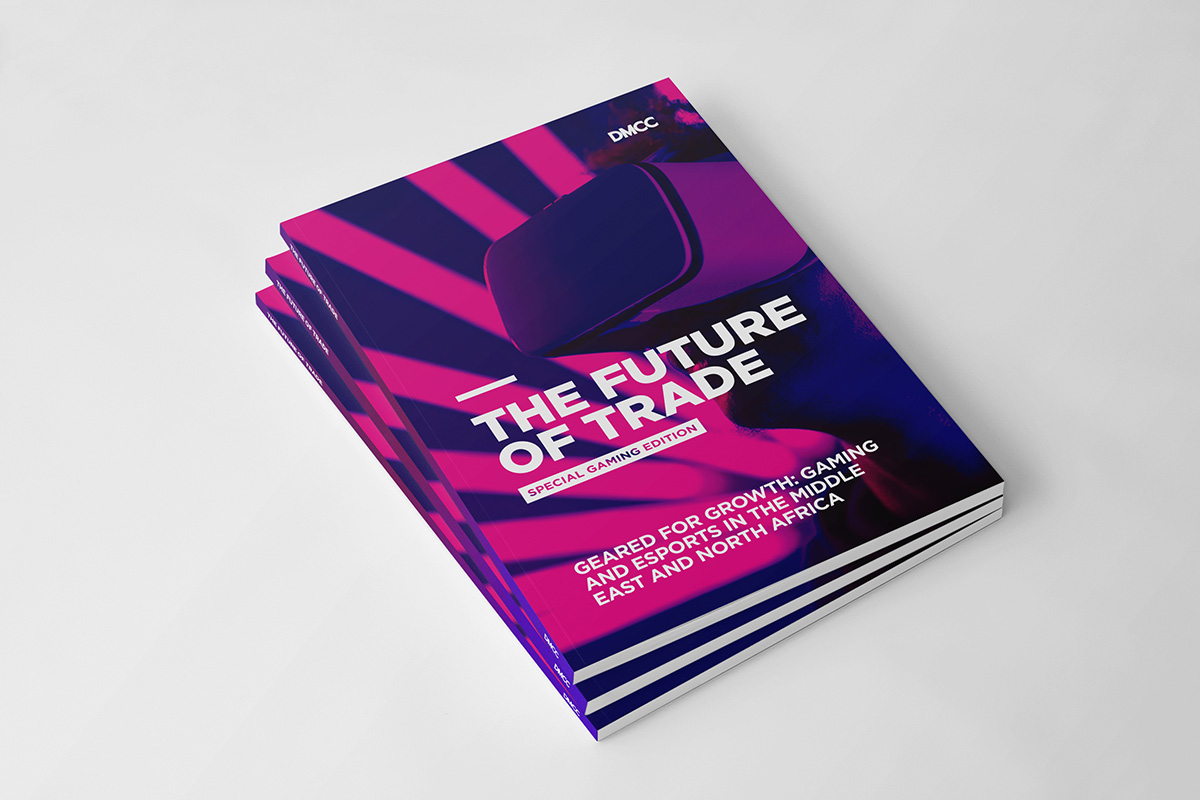 Reading Time:
3
minutes
Gaming revenues are expected to almost double by 2027 from 2021 in the Middle East and North Africa (MENA) region, reaching USD 6 billion, according to DMCC's latest Future of Trade 2023 report titled "Gaming in the Middle East and North Africa (MENA): Geared for growth". A young and digital-savvy population, high levels of digital connectivity, and government support are driving the region's emergence as a consumer and creator hub.
Gaming and esports are both fast growing consumer segments, benefiting from rapid advancements in technology as well as broader and more inclusive audiences. The UAE and Saudi Arabia lead the region, supported by high income levels, strong digital engagement, and public investment initiatives. Globally, Asia Pacific constitutes the largest market share and China, the US and Japan are the largest individual markets.
The report gathers contributions from key industry leaders to establish the critical drivers of the industry's accelerated growth in the MENA region and beyond. It also examines the impact on gaming and esports from a technology, culture and business perspective, covering global consumer trends, the emergence of MENA as a gaming and esports hub, and the key challenges that the industry needs to address to increase revenues further.
Guiding the global industry's accelerated growth from nearly USD 200 billion in revenues in 2021 to USD 340 billion in 2027, the report outlines a set of key recommendations for governments and businesses, namely:
Diversify esports revenue streams from sponsorship to new direct-to-fan monetisation models – including digital merchandising, loyalty programmes and training platforms for amateur gamers – to boost revenues.
Develop appropriate regulatory safeguards to ensure privacy, security and safety online in the digital gaming ecosystem and provide a business-friendly environment – including smoother visa systems to allow esports professionals and audiences to attend live events – to attract talent into the region and elevate it into a global industry leader.
Ahmed Bin Sulayem, Executive Chairman and Chief Executive Officer, DMCC, said: "Gaming has come to the fore of entertainment globally, driving rapid growth especially in the MENA region, which now constitutes 15% of the global player base. The rise of gamification in areas such as education, healthcare, and other sectors has demonstrated gaming's role in facilitating economic activity more broadly. Ensuring the accelerated growth of the gaming sector will have a measurable impact on the future of markets around the world, as well as the future of trade. As DMCC seeks to solidify Dubai's reputation as a global trade and economic hub, efficiently activating opportunities within the gaming sector will prove essential."
Among the most closely watched segments is esports, which is expected to post revenue growth of 23.3% between 2019 and 2024 in MENA. Fuelling this is the region's young demographic, engagement from international broadcasters and sponsors, and government support. Tapping into this economic potential, DMCC partnered with YaLLa Esports, the Dubai-based professional esports organisation, to launch the DMCC Gaming Centre in December 2022. The Centre supports the growth of the industry in Dubai by providing gaming businesses with access to global capital, leading industry talent, and an ecosystem that allows them to operate efficiently and with confidence.
Due to the UAE's strong business environment and infrastructure, as well as its status as a gateway to the Middle East and Asia Pacific regions, various international gaming developers have set up their regional headquarters in the country. Ubisoft is based in Abu Dhabi, while the gaming giant Tencent set up its MENA HQ in Dubai along with Riot Games. In Saudi Arabia, the kingdom has included gaming as a core element of its Neom project and has already made investments worth over $1.7 billion on the gaming industry.
SPORTFIVE Partners with Saudi Esports Federation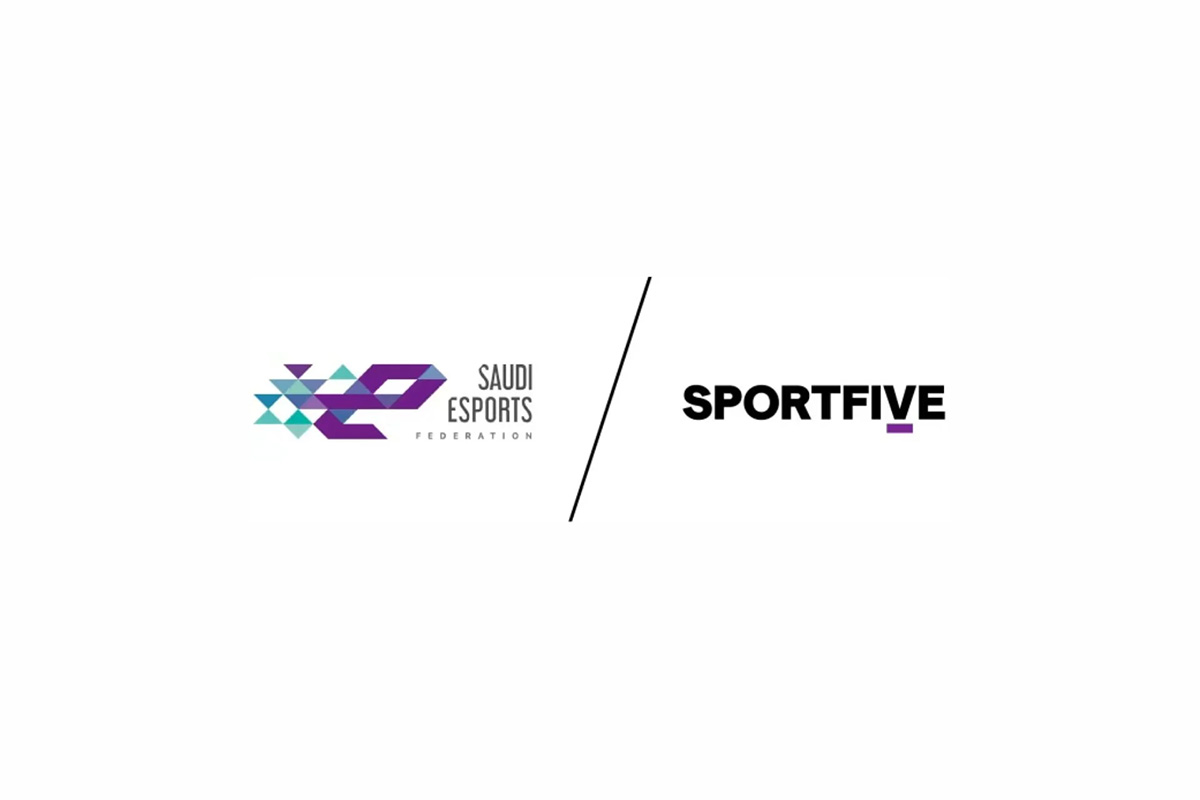 Reading Time:
2
minutes
SPORTFIVE has announced that it has partnered with the Saudi Esports Federation (SEF) to provide strategic sales support and project management on a range of the federation's initiatives.
The key component of this will be providing the necessary support as the main partnership agency on Gamers8: The Land of Heroes, the world's biggest esports and gaming festival. The event, in Riyadh, Saudi Arabia, runs for eight weeks from July 6.
Last year Gamers8 hosted esports tournaments for PUBG Mobile, Dota 2, Fortnite, Tom Clancy's Rainbow Six Siege and Rocket League, as well as music concerts from the Black Eyed Peas, Marshmello, J.Balvin and more. Featuring the world's top esports organizations such as Team Liquid, G2 Esports, OG Esports and Team Falcons, the event attracted 122 million unique viewers.
SPORTFIVE began working with SEF last year providing marketing, strategic sales support, project management, follow-up and on-site support. SPORTFIVE will look to support SEF in the development of partnership packages and commercial documents, assisting SEF in updating and maintaining marketing materials to showcase SEF and Gamers8 to potential sponsors and investors.
SEF has engaged SPORTFIVE to provide guidance on optimizing the overall strategic sales process to secure partnerships for the federation's rights. SPORTFIVE will ensure uniform and effective strategies are implemented across all stakeholders in the market. SPORTFIVE will look to bring new strategic partners for the Gamers8: The Land of Heroes event, using its extensive network of contacts and expertise to identify and approach potential partners for SEF's flagship event.
Mohammed Alnimer, Senior Sponsorship & Partnerships Manager at the Saudi Esports Federation, said: "The Saudi Esports Federation is pleased to continue its partnership with SPORTFIVE and looks forward to building on the work achieved last year at Gamers8. Our flagship event this summer, Gamers8: The Land of Heroes, the world's biggest esports and gaming festival, will continue to grow Saudi Arabia's ambitions of becoming a global hub for esports and gaming. When partnering with international organizations, we seek those who have the same vision as us – and believe that in SPORTFIVE we have partnered with an organization understanding of our aspirations and requirements."
Alexis Barrassin, Senior Director, Esports & Gaming MENA at SPORTFIVE, said: "At SPORTFIVE, we are thrilled to have partnered with the Saudi Esports Federation, which represents a key milestone in our efforts to further grow our presence in the MENA region. We are committed to building a long-lasting partnership with SEF and leveraging our collective expertise to deliver exceptional service to the biggest stakeholders in Saudi Arabia. This partnership continues to strengthen our position in the region, and we are excited to explore new opportunities and innovative ideas that will benefit both organizations."