Lack of governance of football friendly (non-competitive) matches exploited by match-fixers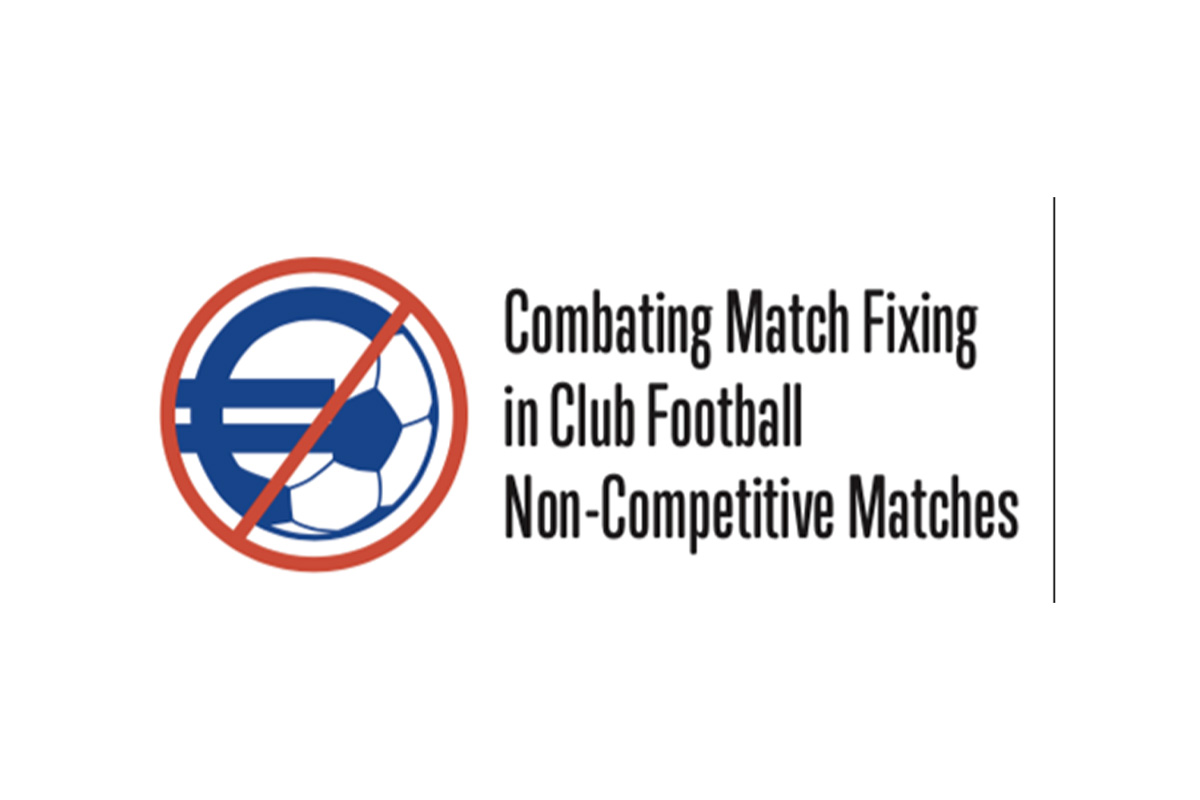 Reading Time:
2
minutes
Football friendly matches are wide open for match-fixing due to a lack of regulation according to new research, with more than 250 friendlies involving European clubs showing signs of suspicious activity during 2016-20. The results come from a three-year study funded by the European Commission's Erasmus+ programme and led by the University of Nicosia Research Foundation.
A survey of 700 players in Cyprus, Greece and Malta conducted by the project also found that:
More than a quarter of players (26.5%) had played in a club friendly they suspected had been manipulated.
More than a quarter (26.3%) of approaches to fix a friendly match were made by club officials and 15% by other players.
Club officials were the instigators in 19% of approaches to manipulate friendlies and were the main beneficiaries in 26.3% of approaches.
The research study found that international and national football federations have been slow to establish where responsibility lies for friendlies, particularly when clubs from different countries are involved in non-competitive matches played in a third country. Some European football federations do not track where clubs go on pre-season and mid-winter tours.
This lack of sporting governance and regulation, combined with the availability of these games on betting markets around the world, notably with poorly or unregulated betting operators in jurisdictions such as Curaçao and the Philippines, who may themselves have links to criminality, leaves these games at greater risk of potential exploitation by match-fixers.
To address this, the report, Combating Match Fixing in Club Football Non-Competitive Friendlies, proposes:
That UEFA enforces regulation of friendlies on all 55 member associations
That match agents are barred from owning or controlling clubs, just as players agents are
The formation of a body to represent match agents in future negotiations with international bodies such as FIFA and UEFA on regulation
Establishing data standards that prevent the sale of live match data to poorly and unregulated betting operators
Unlike competitive matches, which are usually covered by agreements between data companies and competition organisers, friendlies are a free-for-all.
Data from these games is being collected and sold to poorly and unregulated betting operators, which do not report signs of suspicious activity, which is often a licensing requirement for well-regulated operators. This sporting event data collation and sale for betting does not currently fall within the scope of regulation, leaving a potential 'blind spot' in terms of market and consumer protection.
Lead investigator, Professor Nicos Kartakoullis, President of the Council, University of Nicosia, comments:
"The combination of a lack of regulation, oversight and information makes these matches easier to manipulate than competitive matches.
"This research shows that in terms of governance, friendly matches need to be considered just like competitive matches.
"With the data for 4,000 friendly matches being offered for betting purposes around the world each year, it is also vital that the betting companies receiving that data are operating from well-regulated jurisdictions and report suspicious betting to protect the integrity of those events."
The research was led by the University of Nicosia Research Foundation and included the International Betting Integrity Association, EU Athletes, CIES and the football players unions of Cyprus, Greece and Malta as project partners.

Bonanza Billion by BGaming showed record results in the first month after launch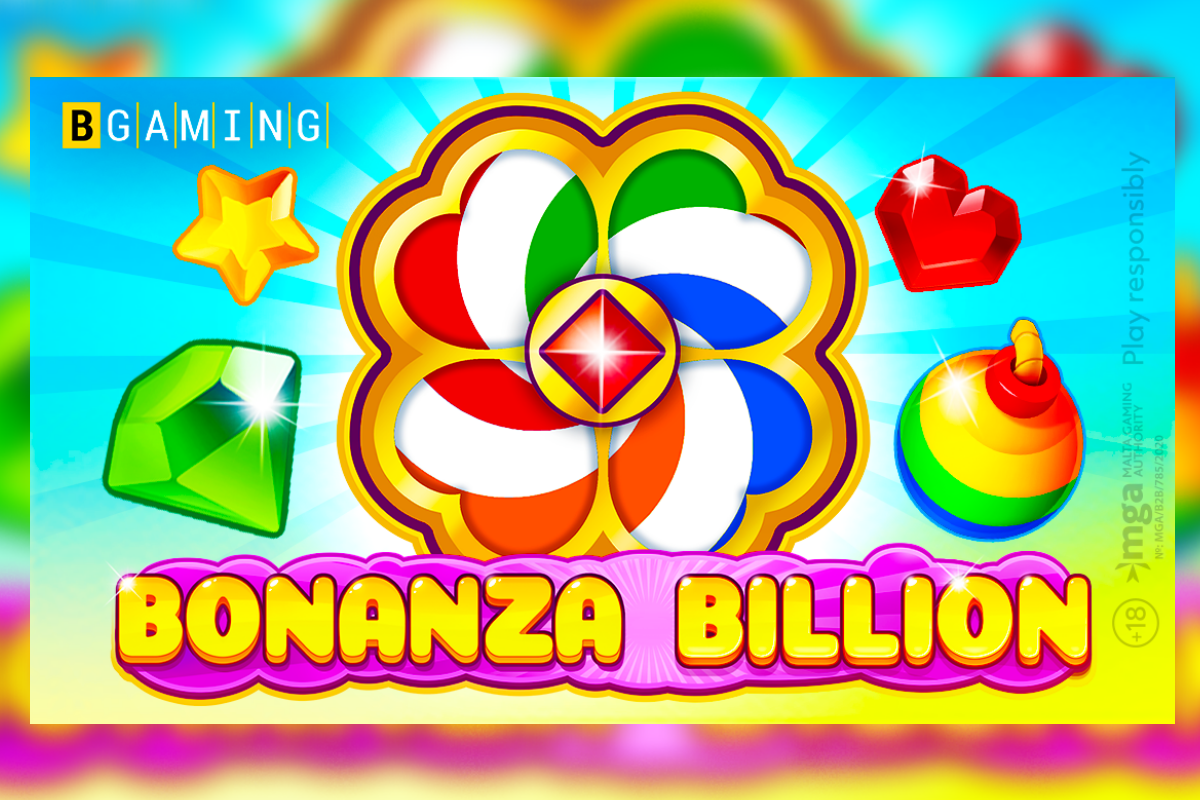 Reading Time:
< 1
minute
Bonanza Billion, the first slot with refilling reels by BGaming, showed the most successful start among the provider's titles. The first month after release, the game exceeded the results, namely the bets count of the BGaming top slot called Elvis Frog in Vegas by 21%. 
Launched on the 3d of December, the Bonanza Billion slot inspired players to win with a charming Christmas look. You can see how it was in a streaming session with Haddzy. 
Now it's time to present the basic version of the game. Bonanza Billion, full of colours and juicy fruits, turned into its classic look, which will delight casino amateurs during the year. The changes doesn't affect the features pack. Free spins, Multiplier, Buy Bonus, and Chance x2 will still be available!
"We're focused on providing new mechanics to our players, and we're extra are glad to see such great results of the first cascade slot in the lineup. The combination of refilling reels and the buy bonus feature make the game especially engaging. This is the best way to see an epic win on the screen! " commented Kate Puteiko, CS Marketing Manager at BGaming. 
BGaming will add one more slot with refilling reels and the buy bonus feature to its collection following the players' preferences. Irish-style Clover Bonanza will be released in spring.
BGaming is a fast-growing game provider converting gambling into gaming. Thanks to an expert team and a player-driven approach, the studio creates innovative and engaging products featured on reputable platforms and 700+ online casinos worldwide. BGaming is the world's first to support cryptocurrencies and offer Provably Fair games. Today the brand's portfolio includes 70+ products with HD graphics and a clear user interface for every device.
A GAME OF TWO SCARVES: JAMIE REDKNAPP INVESTIGATES THE TRAGEDY OF HALF-AND-HALF SCARVES IN FOOTBALL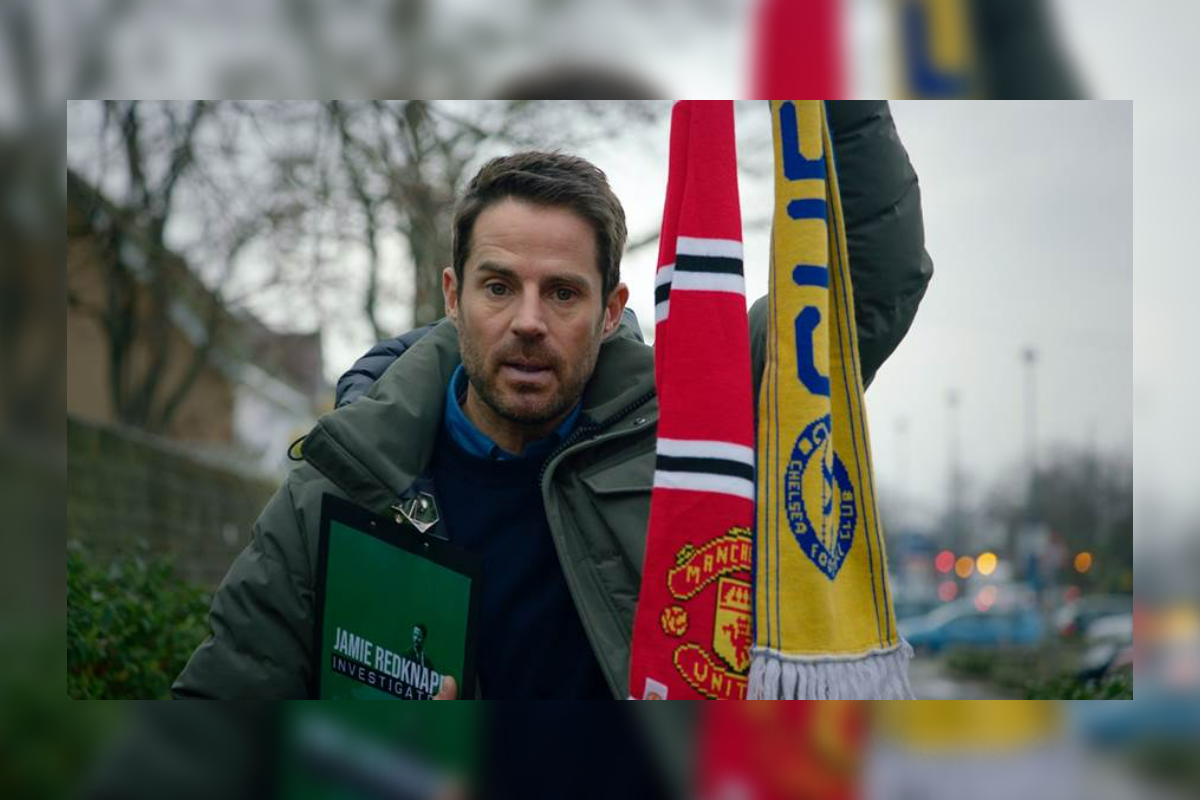 Reading Time:
2
minutes
New Paddy Power series sees Redknapp chance his arm as documentary maker to learn about the origins of one of the worst things to happen to football
Footballer-turned-pundit, Jamie Redknapp, is now stepping into the world of hard-hitting documentaries to tackle one of the biggest issues in the modern-day game…the half-and-half scarf.
Paddy Power's Jamie Redknapp Investigates is a new series that will see the former Liverpool and Spurs legend get to the bottom of the things that really annoy football fans about the modern game.
Episode one sees Redknapp get to the bottom of half-and-half scarves – the ghastly neckwear issue, described by fans he interviews as "Filth", "Foul" and "So sh*t".
In the first of a three part series – with episodes two and three released over the fortnight – Redknapp reveals the industry is now worth "over half a billion pounds" and tracks down the inventor of the half-and-half scarf.
The inventor, Brian, explains that the inspiration behind joining two separate scarves together was his own divorce, after his wife cut everything he owned in half.
Sewing his Arsenal and Holland neckwear together, Brian created the world's first half-and-half scarf – which rather unfortunately reads "Arse land".
But, at what cost? "Half-and-half scarves have a very short shelf life," says Redknapp's next interviewee – environmental activist, Lisa.
Discarded items can unfortunately find their way into nature, with Lisa reporting sightings of a baboon wearing a scarf featuring Tony Pulis at one end Sean Dyche at the other. Although Lisa does say that there aren't health implications for the animals, they "just look really stupid".
Redknapp then returns to see Brian once more as he's told there's a gift waiting for him. And, after showing off his diversified portfolio (including Manchester United and Liverpool half-and-half facemasks), the inventor gives the former England international his present.
Unfortunately, the Redknapp edition scarf features Harry at one end but the wrong Jamie at the other – Jamie Vardy.
Episode two of Paddy Power's Jamie Redknapp Investigates, released next Friday, will see Jamie taking on Twitter trolls.
Spokesman Paddy Power said: "Forget diving, dodgy VAR calls and people leaving early – half-and-half scarves are the biggest disgrace in football right now. So, we put our best man on the case to investigate and uncover the ugly truth about this scourge of modern football that we know annoys all proper football fans across the country.
"Because there are some things that just don't look right together, like pasta and ketchup or Tottenham and trophies."
The full video can be viewed on Paddy Power's YouTube and Twitter  pages.
Playtech Live launches bespoke offering with bet365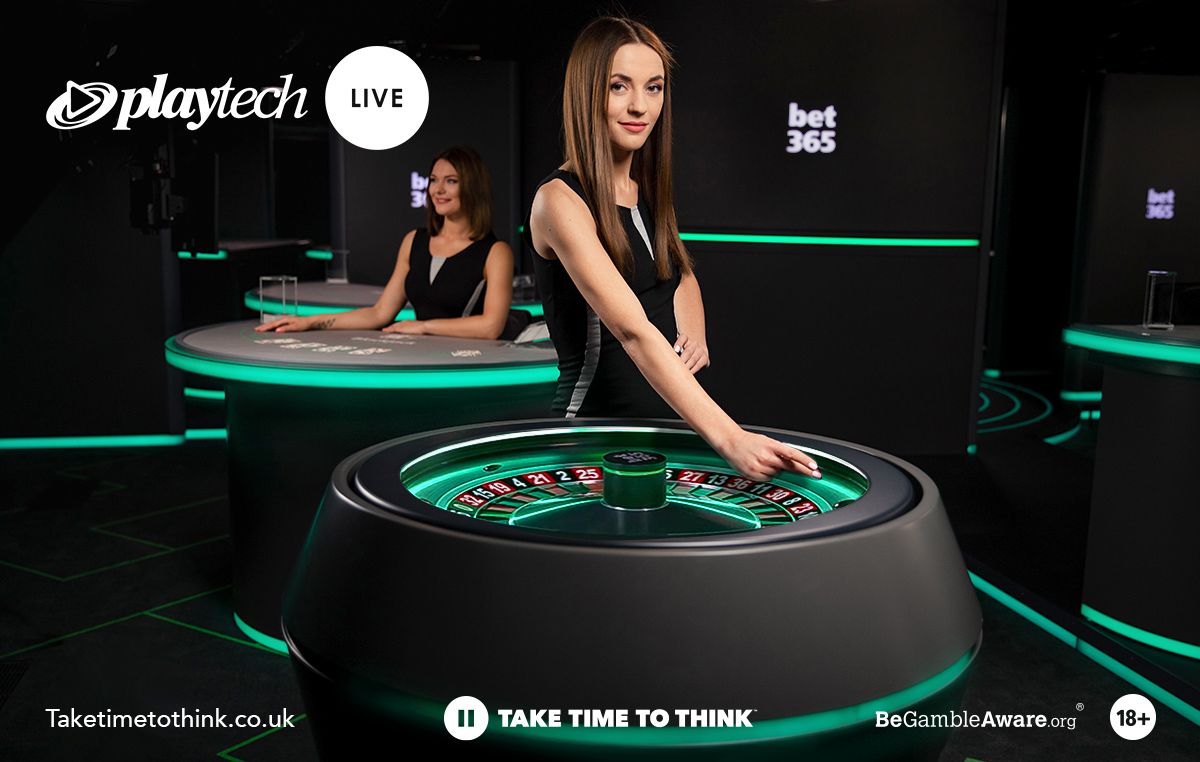 Reading Time:
< 1
minute
Playtech, the world's leading gambling technology company, announces the launch of the largest scale studio development in the supplier's history with long-term partner, bet365.
Built across two separate studios, the new development is the biggest Live Casino studio launch in Playtech's 22-year history.
The new studio offering, comprises of twelve 7-seat Blackjack tables, two classic single-zero Roulette, three Baccarat, and two All Bets Blackjack tables.
In addition to the aforementioned tables, it also hosts the new and exclusive multiplier roulette game, Super Spin Roulette. Super Spin Roulette is a bespoke game built as part of a collaborative partnership with bet365 and boasts unique gameplay – with each spin, a random Multiplier is revealed with the highest possible Multiplier of x540. The custom-made studio design puts Super Spin Roulette at the heart of the action, with all tables placed around the centrally located Super Spin Roulette game.
Kevin Kilminster, Head of Live Casino Innovation at Playtech, said: "We are extremely proud that bet365 has chosen to partner with Playtech to create new and engaging content for their customers. It is fantastic to see one of our most prestigious partners taking the opportunity to build bespoke content and utilising the vast knowledge and experience that the Playtech Live team has to offer. Super Spin Roulette is genuinely one of a kind and the gameplay experience is very exciting. Both new studios are designed to an incredible standard, and this is testament to Playtech's scale and innovation when it comes to supporting our partners. We look forward to continuing our strong and successful partnership with this world-class operator."