The 5 up-and-coming game developer teams in Gamecity Hamburg's incubator program present their projects and progress at Games Lift Graduation 2021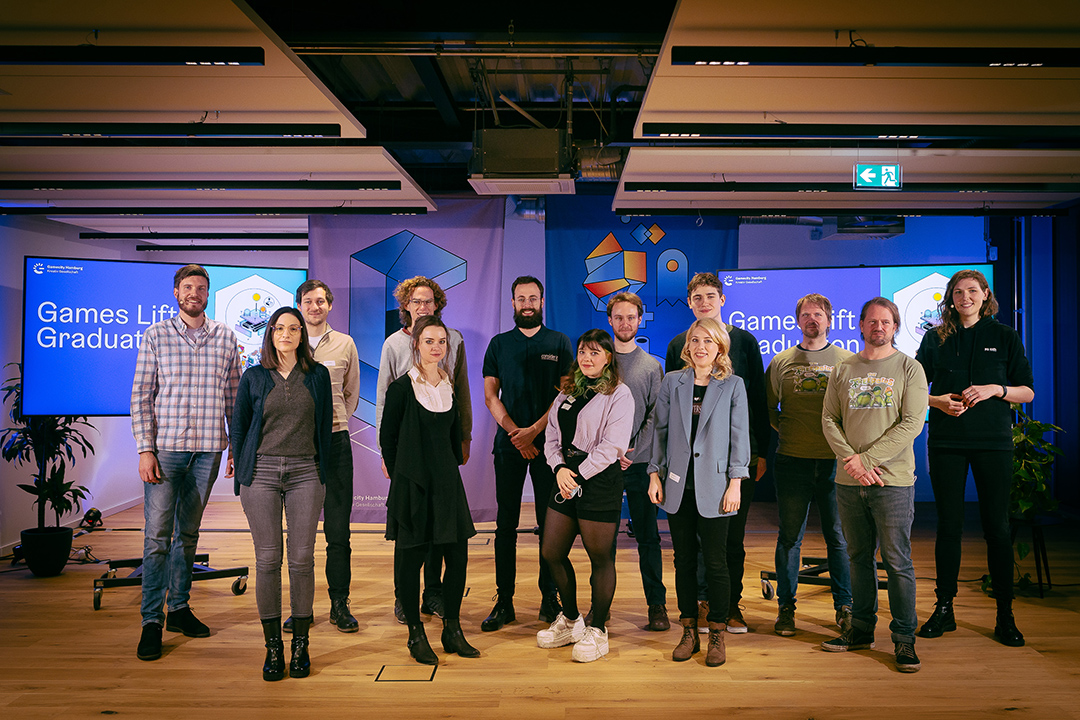 Reading Time:
3
minutes
At the final event of this year's Games Lift Incubator program, five teams presented their game projects live at the start-up center Factory Hammerbrooklyn in Hamburg on December 2. During the three-month intensive phase of the incubator, the teams received individual coaching, mentoring, and workshops from international games experts, as well as financial support of 15,000 euros per project and workspaces in a co-working space from the location initiative Gamecity Hamburg. All five teams reached important milestones in the development of their games and concepts.
"I'm impressed by the progress the teams have shown in just three months. I look forward to seeing more from the teams and their games in the future," comments Wolf Lang, CEO of event agency Super Crowd Entertainment, co-founder of indie studio THREAKS and member of the Games Lift Incubator awarding committee.
"The Games Lift Graduation vividly demonstrates the great effects that targeted funding programs like the Games Lift Incubator can have in leveraging the potential at Hamburg as a games location," adds Dennis Schoubye, Head of Gamecity Hamburg.
At the final event, "Games Lift Graduation," the five teams publicly presented their projects for the first time and provided insights into the progress they had made in development as well as outlooks for the future. Twitch streamer Nina Dreßler "OddNina" and Dennis Schoubye led through the evening.
For the developer teams, the incubator offered the opportunity to critically examine their ideas in exchange with experienced mentors, to refine their game concepts, and to check the market potential. For example, the young developer teams planned and tackled possible changes to game titles, the right pitch for their ideas, and concrete plans for Kickstarter campaigns to finance further development.
These five teams successfully completed the intensive phase of Games Lift Incubator 2021 with their projects:
The Invitation by tool1
Timo Becker, Martin Kleingräber, and Stephen Sommerfeld have known each other since their university days and founded their game studio tool1 to realize the action-packed multiplayer looter-shooter The Invitation. Graphically rich and with a focus on dynamic player interactions, the players fight for survival with each other, for each other, and against each other in a post-apocalyptic world attacked by aliens.
PROSPECTOR by Symmetry Break Games
The team Symmetry Break Games around HAW Hamburg University of Applied Sciences graduates Anca Tutescu, Jan Barow, Julian Heinken is working together with Franziska Blinde and Cecilia Theophil on PROSPECTOR, a sci-fi adventure with a compelling story and an innovative dialog system. In the game, all characters wear mysterious masks for protection against toxic fumes, which possess other surprising functions.
Monstersongs VR by Denise Koch
Solo developer Denise Koch brings experience from the theater and musical world and is currently working on developing a "Musical 2.0":  Monstersongs VR is an adaptation of the successful "Monstersongs Rock Musical" as an interactive virtual reality story in a theater filled with monsters. As the project manager, Denise Koch brings together the threads of her team of experienced composers, illustrators, and VR developers.
supernightshift by consider it
Kevin Westphal and Timo Schneider from "consider it" are working on "supernightshift", a mobile game based on a map app they developed which uses real-time traffic data. The players have to get to their destination in their mysterious "nightshift" with a tight budget of time and money and different means of transportation in real cities.
The Treepoids by SUPERNATURAL GAMES
Brothers Gerrit and Patrick Henschel founded their studio SUPERNATURAL GAMES together in 2019 and are developing a 2D strategy adventure game with lovingly hand-drawn scenarios. The alien plant creatures "Treepoids" solve puzzles, engage in strategic battles, and thus have to save the environment of a mysterious green island.
The support for the five teams through the Games Lift Incubator program does not end with graduation: In the next 12 months, they will continue to have access to the incubator's extensive contact network, as well as individual support services from coaches, consultants, and a PR agency specializing in games. The aim is to aid the developers with long-term support in creating successful games for the international games market in Hamburg.
From May 2022, teams and developers can apply for the next Games Lift Incubator. All information about the incubator and the teams that have already completed the program can be found at: https://www.gamecity-hamburg.de/incubator/

Squid Royale Season Finale Brings Glass Bridge and Marble to Silly Royale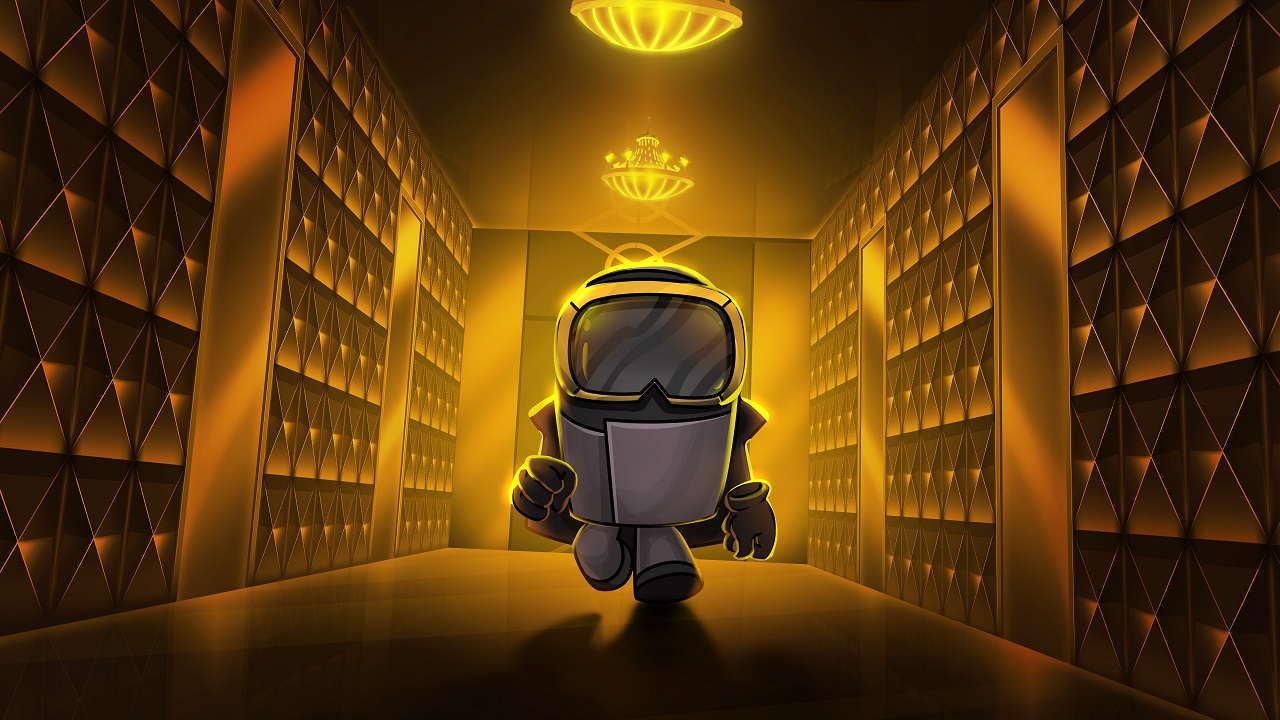 Reading Time:
2
minutes
Made-in-India social game Silly Royale's third and final season of Squid Royale content is out now. Squid Royale is a mode in Silly Royale that has games inspired by the popular Netflix show 'Squid Game'.
The season finale will bring 'Glass Bridge' and 'Marble' games from the popular Netflix series, Squid Game, to add to 'Red Light, Green Light' debuted in Season 1 and 'Honeycomb Dalgona' and 'Tug of War' from Season 2. Additionally, players also stand a chance to win daily rewards and 4 new skins.
"Squid Royale Season 2 was our best one yet as Silly Royale crossed 13 million installs worldwide," says Christelle D'cruz, co-founder and General Manager, Silly Royale. "The season finale will let players play all five games from Squid Royale which will make it even more fun and competitive for them.
Silly Royale Squid Royale Season Finale Update — What's New
40-player Squid Royale

2 new games – Glass Bridge and Marble

Daily rewards – In-game rewards and cosmetics

4 new skins –

Salesman skin

Doll skin

VIP owl skin(001 player in the Squid Game show)

Survivor skin (Last man standing in the Squid Game show)

Sign-in option which will let players carry their progress to other devices
Furthermore, Silly Royale's Season 3's best players will enter into a raffle to win an iPhone 13. Season 1 saw 22-year-old Sagar Sharma from Meerut winning an iPhone 13 Pro Max 256GB with 110 wins in Squid Royale. The Top 100 players from Season 2 will go into a raffle today on Silly Royale's Discord with the winner getting a PlayStation 5.
In Silly Royale Season 2, a total number of 378,655 matches were played. The game's popular voice chat feature also clocked more than 100 million voice minutes till date while the game crossed more than 13 million installs worldwide.
Opera GX – the world's only browser for gamers – debuts on the Epic Games Store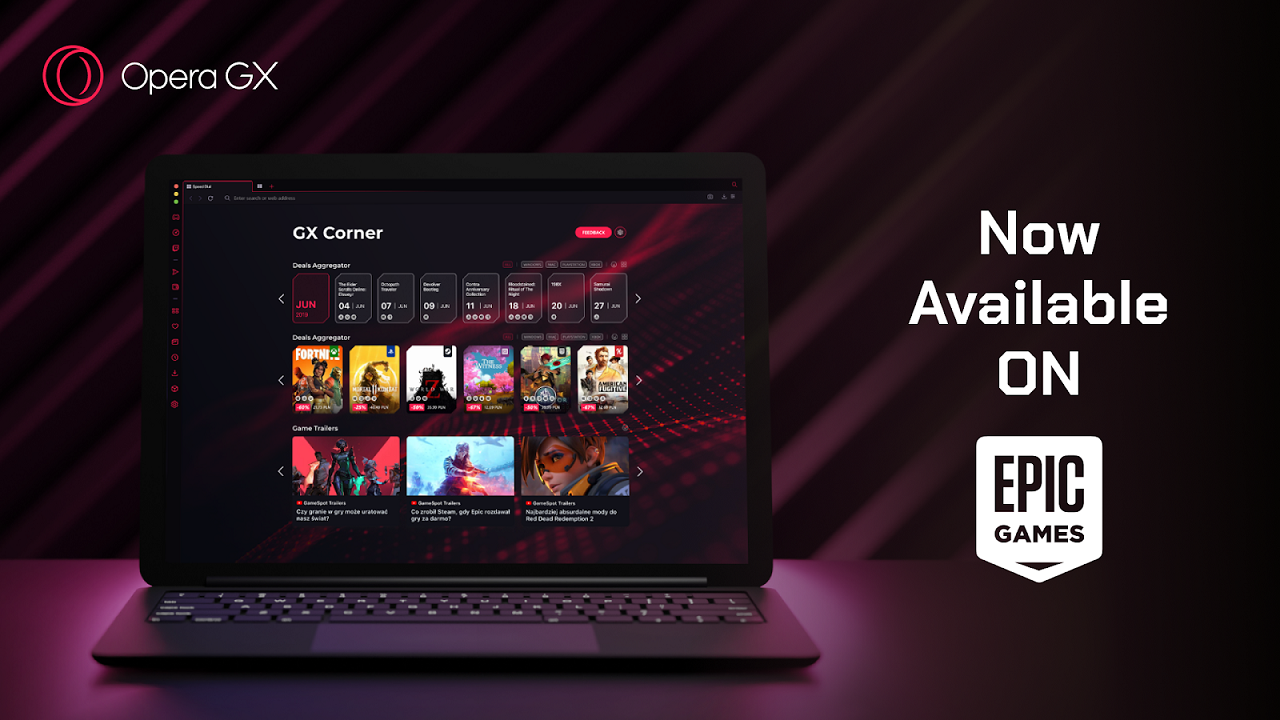 Reading Time:
< 1
minute
Opera GX joins the Epic Games Store, becoming the first web browser for gamers available in the store. With its set of unique features including RAM, CPU and network bandwidth limiters, as well as a unique, gaming-themed look and feel including adaptive background music, Opera GX is the perfect fit for players in the Epic metaverse. Players also get access to GX Corner, a unique Opera GX feature with a game release calendar, information about games on sale and gaming-news.
With Opera GX, Opera has adapted its proven, innovative web browser to expand its footprint in gaming. Opera GX brings the immersive gaming experience to browsing, as the first browser to include built-in Twitch, Discord and social messengers. GX also supports dynamic RGB Lighting Effects on Razer and Corsair peripherals. GX's Discord community is the biggest server in the tech category with an  audience of 500K members.
"Since its launch, the Epic Games Store has become a true destination for online game and software distribution, giving gamers much-needed choice with access to multiple game platforms. At Opera, our mission is to create superior products that people choose to use and install. This mission has led to the development of Opera GX, the browser of choice for gamers, who decide to make it default for its superior features, look and feel. Opera GX is the perfect fit for the Epic Games Store because of this shared passion to create choice and enable a community of gamers," said Annette de Freitas, Head of Business Development at Opera Gaming.
Rix.GG announces Huntress Trials VALORANT Tournament for February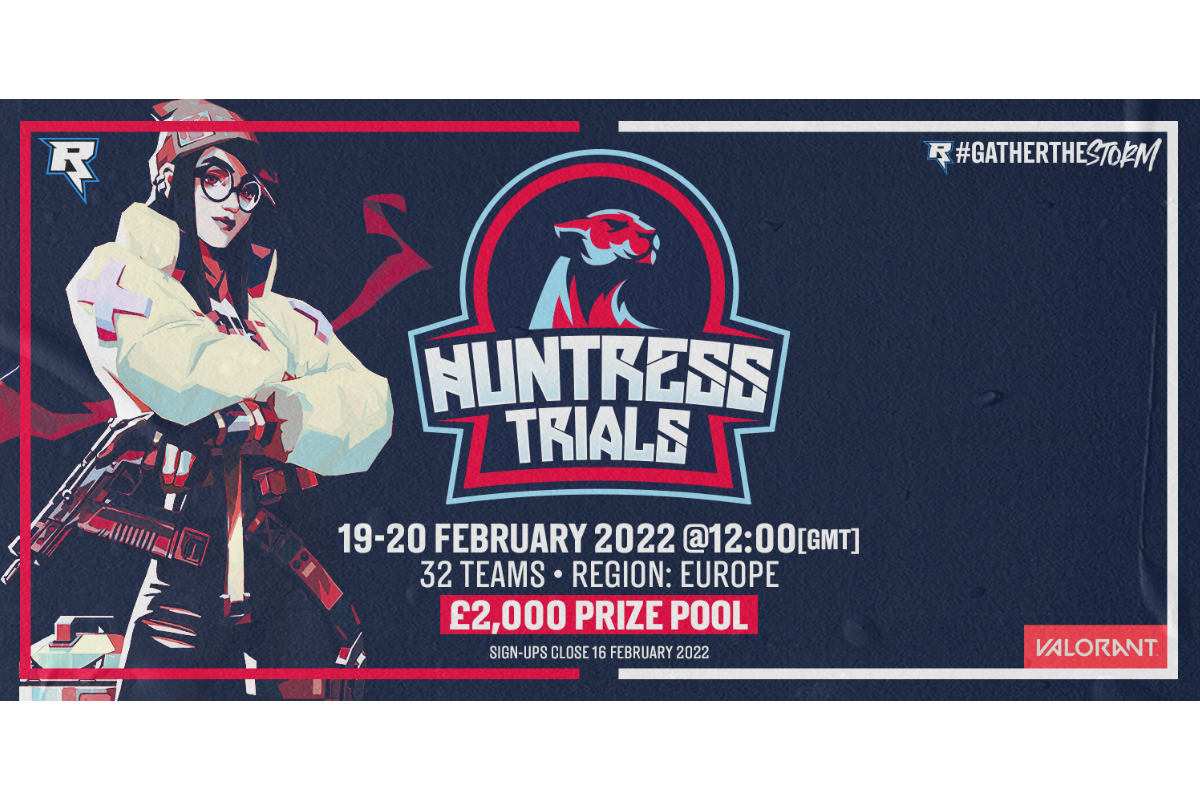 Reading Time:
2
minutes
Rix.GG, a top UK esports organisation, announces its first Huntress Trials VALORANT for female and marginalized genders of the new year.
The Huntress Trials tournament will start on Saturday the 19th February at 12:00 GMT and will continue on Sunday the 20th February 12:00 GMT.
The competition will feature up to 32 competing teams in total from across the EU and the UK, in a 5v5, single-elimination bracket, best of 3 (Bo3). Winners from the bracket will advance to the Grand Final which will be a best of 3 (Bo3) with a chance to take home the first prize.
The Huntress Trials VALORANT tournament – February prize pool is £2000 GBP total, where the winners of the event will receive £1000 GBP, 2nd place £500 GBP and 3rd and 4th place will be awarded £250 GBP.
The casters for this event will be the returning Samantha "NaoriMizuki" Timms and Layla "TK Layla" Abbott. Overseeing the tournament will be Tournament and Events Manager, Umar 'Maru' Aswat, with the support of admins Nicole 'Wolf' Sølvmose, and Jorden 'Raen' Dakin-White, as well as Observer Samantha "Benolot" Fry. The production for the Huntress Trials tournament will be overseen by Jakob "Atroix" Szmyt and will include his Esports Production Year 2 students at Confetti College (@Confetti_ICT). We are delighted that we are able to assist with the grassroots development of future production staff as well as grassroots players.
Gin Rai from Confetti College said "We at Confetti are excited to work with Rix and the Huntress Trials. This is another great opportunity to provide our students with real broadcast production experience whilst elevating recognition for women and marginalised genders in esports."
Teams interested in participating can sign up via our form by Wednesday, 16th February at 21:00 GMT. Only the first 32 eligible teams will be allowed to participate. This tournament is only for female and marginalised gender teams.
Country restrictions are set by VALORANT and Riot Games tournament licenses. For the purpose of this tournament, teams must have the majority of their players from a qualified region. Rix.GG has been granted an EU license though some country restrictions may apply.
First Prize: £1000 GBP
Second Prize: £500 GBP
Third and Fourth Prize: £250 GBP Saturday
Date: 19 February 2022
Time: 12:00 PM GMT
Sunday
Date: 20 February 2022
Time: 12:00 PM GMT
Main Broadcast: RixGG_TV
Bracket: ChallengerMode
Format: 5v5; Single-Elimination; Best of 3 (Bo3) including the final
Rules: Huntress Trials – VALORANT – Tournament Rules – February
Eligible countries: Albania, Andorra, Armenia, Austria, Azerbaijan, Belarus, Belgium, Bosnia and Herzegovina, Bulgaria, Croatia, Cyprus, Czechia, Denmark, Estonia, Faroe Island, Finland, France, Georgia, Germany, Gibraltar, Greece, Guernsey, Hungary, Iceland, Ireland, Isle of Man, Israel, Italy, Jersey, Kosovo, Latvia, Liechtenstein, Lithuania, Luxembourg, Malta, Moldova, Monaco, Montenegro, Netherlands, North Macedonia (formerly Macedonia), Norway, Poland, Portugal, Romania, Russia, San Marino, Serbia, Slovakia, Slovenia, Spain, Sweden, Switzerland, Turkey, Ukraine, United Kingdom (UK)
This tournament is not endorsed or supported by Riot Games.
We'll see you there, good luck to all the teams entering the tournament!
#EsportsisforEveryone