How Cryptocurrency Will Impact The Gaming Industry
Are you curious as to how cryptocurrency will continue to impact the gaming industry? If so, continue reading to find out how it is expected to do so.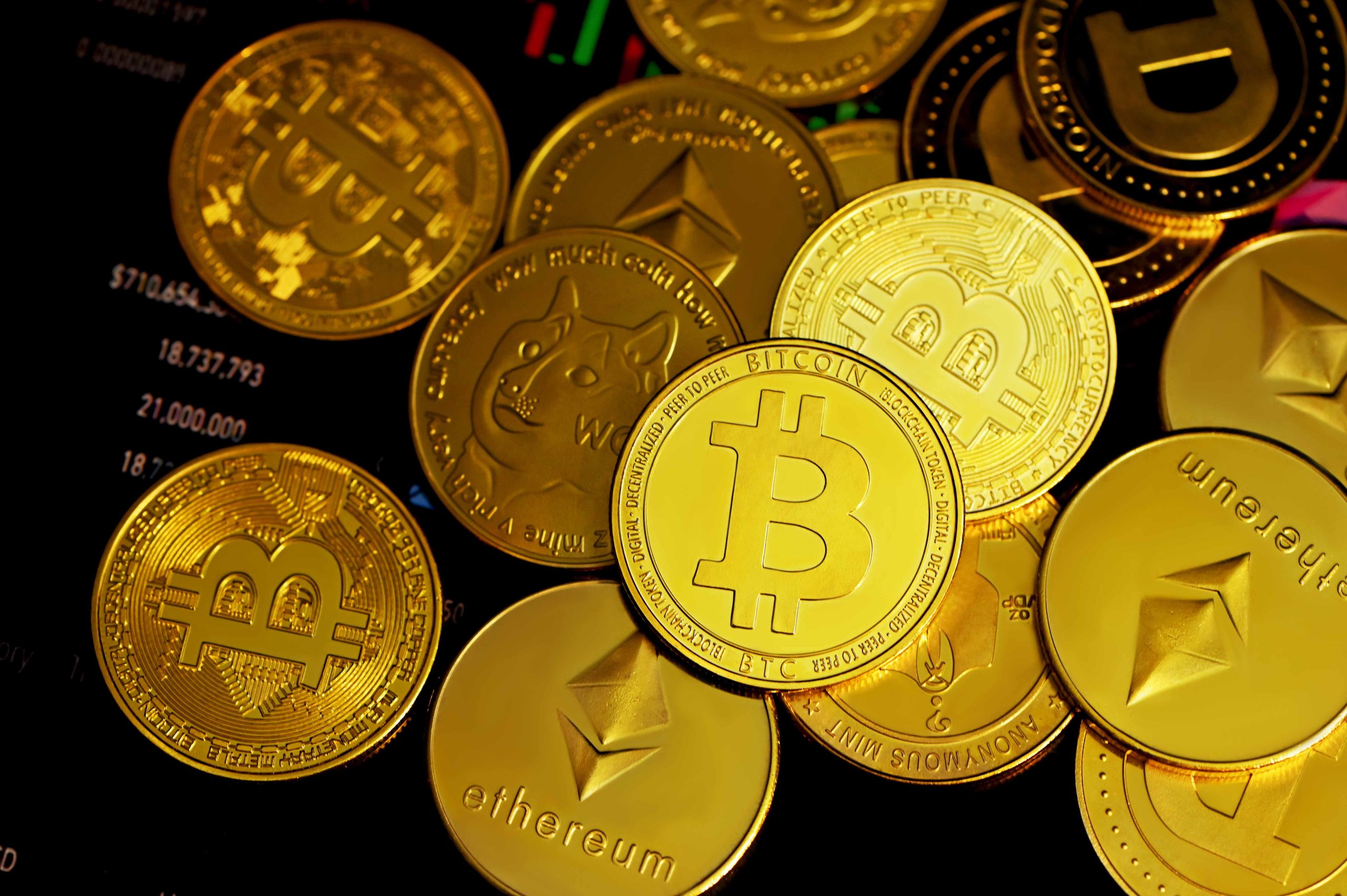 Reading Time:
4
minutes
It may have first originated in 2009 but it has been during the 2020s that cryptocurrency has well and truly exploded into the mainstream by steadily infiltrating a growing number of global industries and sectors. The gaming industry, in particular, has experienced rapid change due to the ever-changing nature of digital payment methods and the opportunity for players to be rewarded in virtual assets as opposed to physical prizes that they can later exchange and trade across a number of digital platforms. If you are curious as to how cryptocurrency will impact the gaming industry in the coming years as it grows and develops at an accelerated pace, continues reading to find out everything you need to know.
It will facilitate instantaneous transactions
In the gaming industry, the need for third-party or manual intervention has led to collective frustration amongst players forced to wait a considerable amount of time to be paid for their gaming efforts. The introduction of cryptocurrency, however, eliminates the need for external validation so gamers can deposit or withdraw instantaneously and efficiently and free up precious time to be spent on the physical act of playing a game. In the past couple of years, there has also been mounting frustration over the difficulty a growing number of gaming developers face when attempting to sell their software outside of designated app stores. By tapping into the wide-reaching benefits of blockchain, however, nano-payments can ensure software developers not only receive payments in a matter of minutes but are able to process them in a fraction of the time.
It will lead to greater accessibility and flexibility
The introduction of cryptocurrency into the gaming industry will allow players to tap into their favorite games without bypassing any additional security or exchange rate issues beforehand. This can also provide gamers with the opportunity to play without imparting any identifying information beforehand such as their name, email address, and telephone number which is common for a wide range of gaming platforms and software systems. In addition, the process of depositing and withdrawing funds will also be streamlined for players from start to finish with fewer hoops to jump through and little to no restrictions regardless of what geographical barriers may have previously stood in their way.
It will provide greater safety and security
When it comes to gaming in today's increasingly digital landscape, safety and security remain fundamental concerns for both players and gaming developers with online purchases now common throughout the gaming industry and hackers waiting at every corner to expose vulnerable players. As well as familiarizing yourself with the best cryptocurrency wallet for you, by comparing Ledger vs Trezor for example, you must also ensure your safety and security needs are met when it comes to your online gaming endeavors with the use of blockchain technology preventing illegal and fraudulent trading of digital assets. In addition, it also minimizes the risk of hacking and theft by relying on a decentralized ledger where the potential for the duplication of keys is eliminated with smart contracts reassuring players that their transactions are safe and secure.
It will promise anonymity
One of the main advantages to come from the marriage of cryptocurrency and the gaming industry is that you can play with the added reassurance of complete anonymity. If you have ever wished to sharpen your existing skills without revealing your identity, for example, cryptocurrency may be the answer to your gaming woes. It has long been a fundamental concern for the gaming industry to reassure players that their money is safe and secure but there has been little progress made when it comes to reassuring players that their personal information is safe and secure. The recent introduction of cryptocurrency games has, however, proven that it is entirely possible to play with complete anonymity on your side by removing the need to disclose any information relating to your personal identity or online transactions. Unless you decide to voluntarily share your online transactions with a fellow user, your cryptocurrency payments will remain hidden from prying eyes forevermore.
It will save players money
In the short time that cryptocurrency has spent infiltrating the gaming industry, it has saved players a considerable amount of money by eliminating the need for hidden fees, handling fees, or exchange fees. This has led to it becoming one of the most cost-effective payment methods available to gamers today when compared to credit cards, debit cards, bank transfers, and even e-wallets. Because there is no need to wait for a third party or bank to validate a transaction, players may also be able to withdraw greater amounts frequently to add to their existing bankroll which makes the gaming industry more appealing to both experienced and inexperienced players as well as software developers.
Cryptocurrency has had a profound impact on the gaming industry in recent years but it is expected to continue revolutionizing the ways in which players interact with their favorite games in the years to come by facilitating instantaneous transactions, leading to greater accessibility and flexibility, providing greater safety and security, promising anonymity, and saving players money.

3 Years, 6 Lamborghinis: FreeBitco.in's "Biggest Giveaway in Crypto" Continues Its Legacy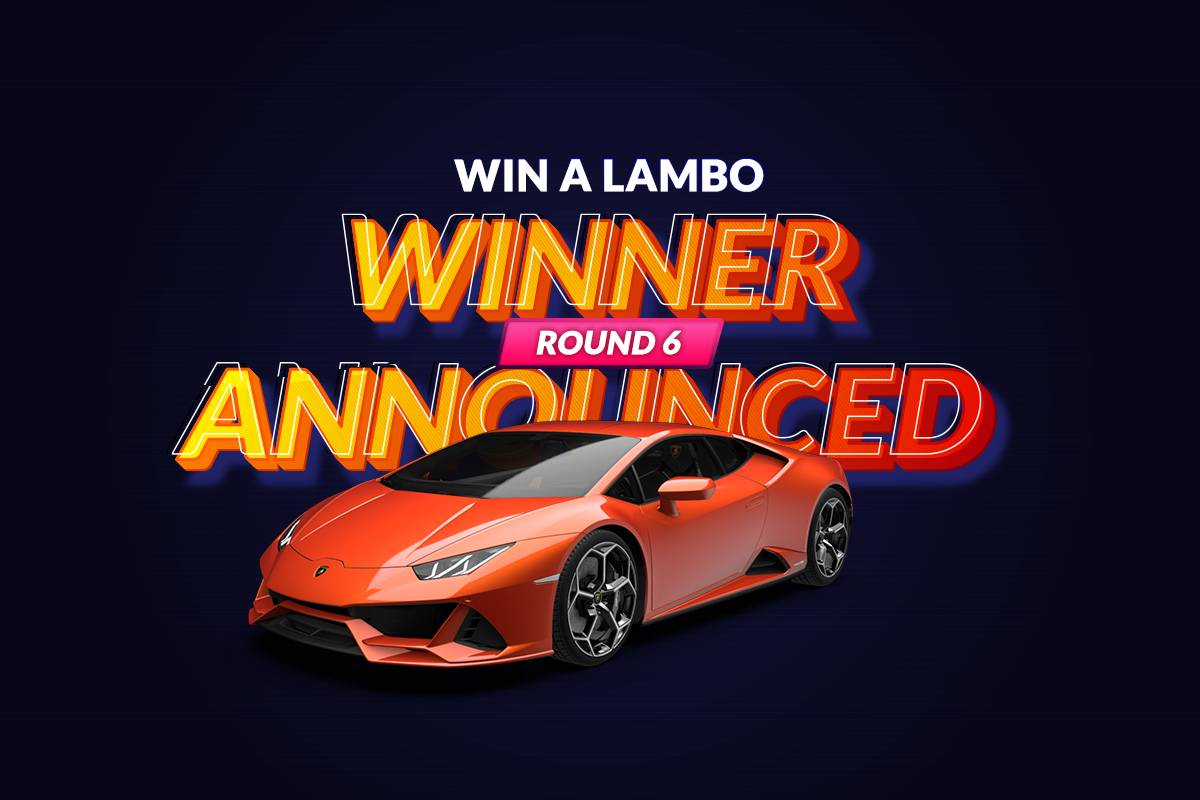 Reading Time:
2
minutes
In 2019, FreeBitco.in introduced Win a Lambo – a contest designed to give back to its user base, a community that helped it become the leading Bitcoin casino in the world.
Since then, over 49 million users have participated in six editions, with six lucky users driving home the most coveted prize in crypto – a Lamborghini.
FreeBitco.in announced the latest winner on April 20, 2022, after a provably fair draw.
And the Winner Is…
Win a Lambo is a Golden Ticket contest – users perform certain actions to earn tickets and participate in a draw.
Win a Lambo Round 6 at FreeBitco.in began on October 21, 2021. A draw on April 19, 2022, picked User 150986 as the lucky winner.
The winner entered 4,305 tickets into the draw. With a total ticket tally of 1,151,098, the user had a winning chance of a mere 0.3%!
The winner had to choose between a Lamborghini Huracan LP 580-2 or 4.91033121 BTC ($200,000 in BTC deposited directly into their FreeBitco.in account), and they chose the latter.
You Can Win More BTC in Round 7
Win a Lambo 7 began as soon as Round 6 ended. Everyone, including you, can participate and stand a chance to win. With Bitcoin correcting by almost 60% from its all-time high, you can win a higher amount of BTC when the contest ends in October.
Follow the steps below to participate in the giveaway:
Create an account on FreeBitco.in.
Collect Free BTC or deposit BTC into FreeBitco.in wallet.
Play the HI-LO dice game, or bet on sports, events, and cryptocurrency prices.
For every 0.005 BTC wagered in total on both the dice game and the event betting page, the user earns 1 Golden Ticket.
Golden Tickets can also be purchased for 0.00025 BTC each.
Collect as many Golden Tickets as possible to increase the chances of winning a Lamborghini.
After the contest ends, a provably fair lottery draw will be conducted to pick the lucky winner.
Note: FreeBitco.in has a strategic partnership with FUNToken. FUNToken users earn additional benefits at FreeBitco.in, one of them being the opportunity to collect extra golden tickets through free spins.
It's that simple. The contest ends in October, so you have time to stock up on Golden Tickets. The more you collect, the higher your chances of winning.
Why Do Many Gamblers Play at Bitcoin Casinos?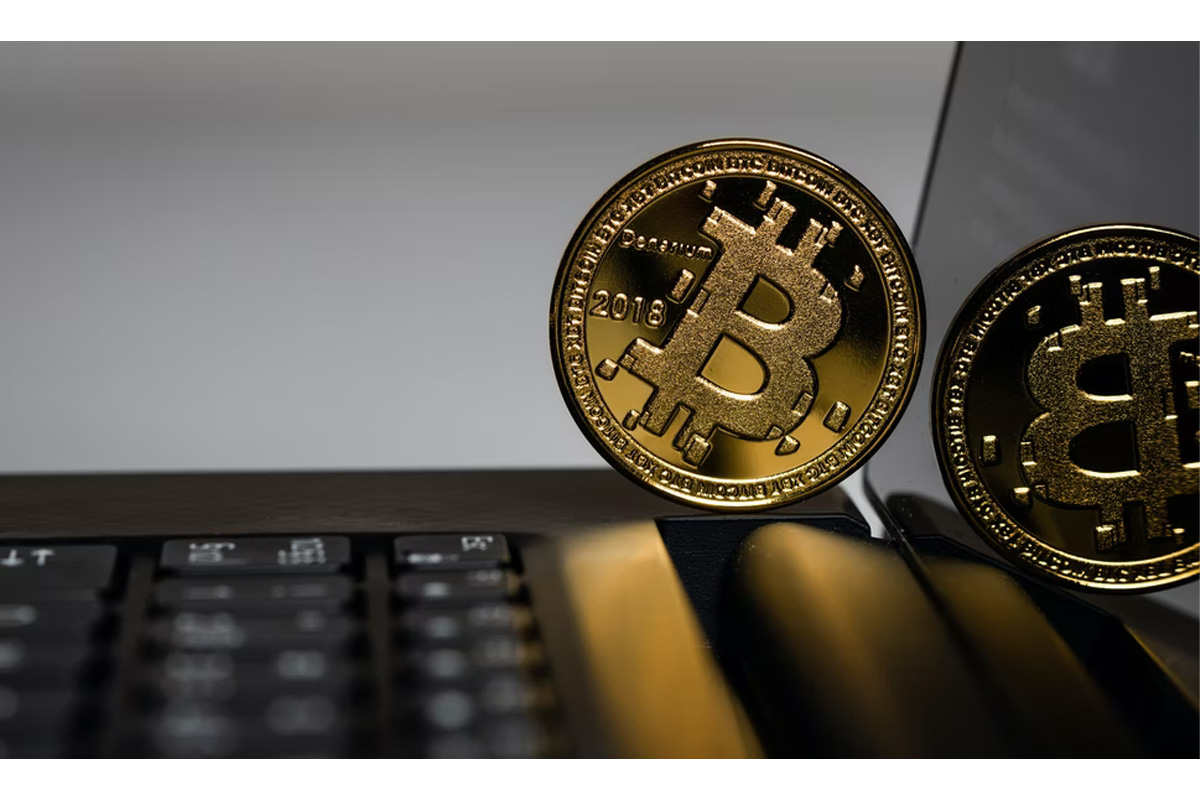 Reading Time:
2
minutes
You don't have to use your bank account when depositing money to your favorite online casino, thanks to technological developments used by gambling sites. Today, many casinos use cryptocurrencies such as Bitcoin (BTC) via your preferred crypto wallet. However, suppose you're unfamiliar with these new currencies. In that case, these are decentralized digital money that can buy and sell goods and services on the internet.
Because it is decentralized, payments are transmitted directly to the receiver without the need for third-party merchants. Crypto transactions might take minutes or even seconds to complete. This is why many gamblers are enjoying fast withdrawals from these casinos. 
However, be sure to provide accurate information and ensure that you only play at legitimate sites available from this overview of Bitcoin casinos because crypto transactions are irreversible. Moreover, here are some more reasons most gamblers use BTC when playing online.
Affordable and Convenient
Bitcoin gambling sites are the ultimate ease, particularly for players from regions where gambling is prohibited. They can use Bitcoin to enter online casinos safely while still enjoying all of the benefits. On the other hand, traditional online casinos do not permit such behavior, as the majority of them refuse to accept players from particular countries. Similarly, managing your wins is easier because Bitcoin users have instant access to their money from everywhere in the world.
For most players, the extra charges and fees they must spend when gambling in regular online casinos are the straw that breaks the camel's back. Because their winnings are on the line, this takes a lot of enjoyment from playing and enjoying games. On the other hand, Bitcoin casino winnings are not subject to charges (or have highly minimal costs). In addition, gambling sites are unregulated by any institution, making transfers more reasonable.
With this in mind, you can deposit as little as $4 or even less using Bitcoin, depending on the casino. On the other hand, you can take up to six figures based on your preferred currency without difficulty.
Safe and Secured
As you may be aware, most online casinos demand players to provide personal information and banking information upon registering. Moreover, leaving your credit card information online is not a wise decision. It's private information that may cost you a lot of money if mismanaged.
Fortunately, safety and security are prioritized when it comes to Bitcoin casinos. Players' information is kept safe, so you'll only need to enter your data once and send a deposit to the address provided. As a result, the current top Bitcoin casinos on the market and their methods for playing and depositing money are far safer and more secure than regular online casinos.
Promotions and Bonuses
You should be aware of gaming sites that offer bonuses if you deposit money using Bitcoin. It could come in the form of free spins or bonus money, which can be used to increase your wagering capacity. Make sure you meet the wagering requirements to claim your prize.
Global Currency Support
Since there is no international legislation preventing the usage of cryptocurrency, it can be spent in many countries around the globe. Moreover, it covers the line between borders.
Final Thoughts
Bitcoin casinos are swiftly catching up to regular casinos, whether online or on-site so that players can expect a lot more from them in the future. Although there are various advantages to using Bitcoin, you must be aware of its volatility. So take advantage of these Bitcoin casinos' rapid transactions, but remember to gamble sensibly.
SPORTSBET.IO LAUNCHES IMMERSIVE COMPETITION GIVING SOUTHAMPTON FC FANS THE CHANCE TO WIN A BITCOIN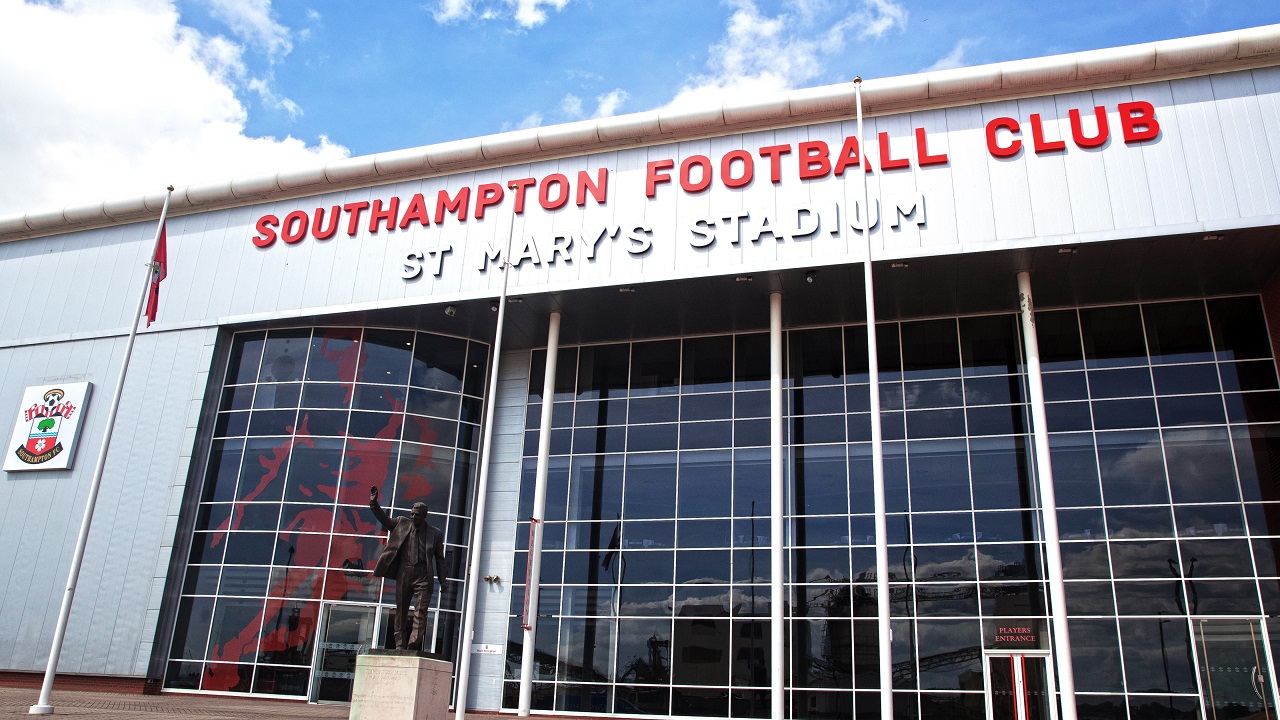 Reading Time:
2
minutes
Southampton Football Club is announcing its first-ever immersive Bitcoin Hunt competition, in partnership with its Main Club Partner, Sportsbet.io.
The Premier League football club is calling on Saints fans and the local community to participate in a new Bitcoin Hunt-style competition to celebrate its ongoing partnership with Sportsbet.io, the leading bitcoin-led provider of sportsbook, casino, and virtual gaming services.
The innovative Bitcoin Hunt is due to officially launch on Wednesday 23rd February ahead of the Southampton vs. Norwich City match, offering participants the chance of winning a Bitcoin, which has been worth between £25k–35k in 2022.
Each round aims to incorporate a new and exciting element adding to the participant's experience. This will include in-person QR code hunts, social media tasks, and quizzes on Southampton Football Club history, as well as the opportunity to collect limited edition QR cards and participate in the live final, which will take place at the home game against Crystal Palace on Saturday 30th April.
Announcing the competition, Charles Read, Head of Partnership Marketing at Southampton Football Club, said: "We are incredibly excited about the launch of Sportsbet.io's Bitcoin Hunt competition. It is a project we have been really excited about, working alongside Sportsbet.io, our Creative Agency Formidable and tech build partners Unit 9, and we are delighted to see it go live.
"We believe this is the first competition of its kind and the first time a Football Club has given fans the chance to win a Bitcoin, which has been worth between £25k – 35k in 2022! We hope that everyone will enjoy taking part in the innovative competition, which incorporates virtual and real-life elements".
Joe McCallum, Director of Sportsbook at Sportsbet.io, added: "The Bitcoin Hunt is an innovative way for Sportsbet.io and Southampton Football Club to enhance our partnership. This will help everyone understand the world of Bitcoin and Blockchain technology in a safe environment. It is a key part of our strategic vision to educate the wider world about crypto currencies and eliminate the myths whilst bringing it into our everyday life."
During round one of the competition, participants will be encouraged to find a series of QR Codes placed at hotspots throughout the city and the stadium, alongside the opportunity to gather limited edition branded cards. The QR codes will take participants to a virtual microsite to sign up for the competition. Upon registration, all fans will receive a message from a Southampton Football Club legend wishing them good luck for the remainder of the hunt.
As participants progress into round two (week commencing Monday 14th March), they will need to complete a blockchain-style puzzle using historical Southampton jerseys.
Round three will commence on Monday 4th April. This round will involve answering a series of questions whereby the correct answer entails the participant keeping an eager eye on the football club's social media channels to find a hidden Bitcoin.
The official final will see Southampton Football Club welcome three winners from each round along with one 'lucky-dip' winner to St Mary's Stadium on Saturday 30th April – to take part in the half-time live Bitcoin hunt final.
The lucky dip winner will be chosen randomly from participants who have entered all three rounds.
The final Bitcoin Hunt winner will then be announced in front of a rapturous home crowd and crowned victor, taking home a Bitcoin, which so far in 2022 has been worth up to £35,000.
To find out more about the Bitcoin Hunt, visit: www.sportsbetio.uk/bitcoin-hunt