Ebullient Gaming exclusively ties up with AKEF; bags influencer management mandate of SIGMA talent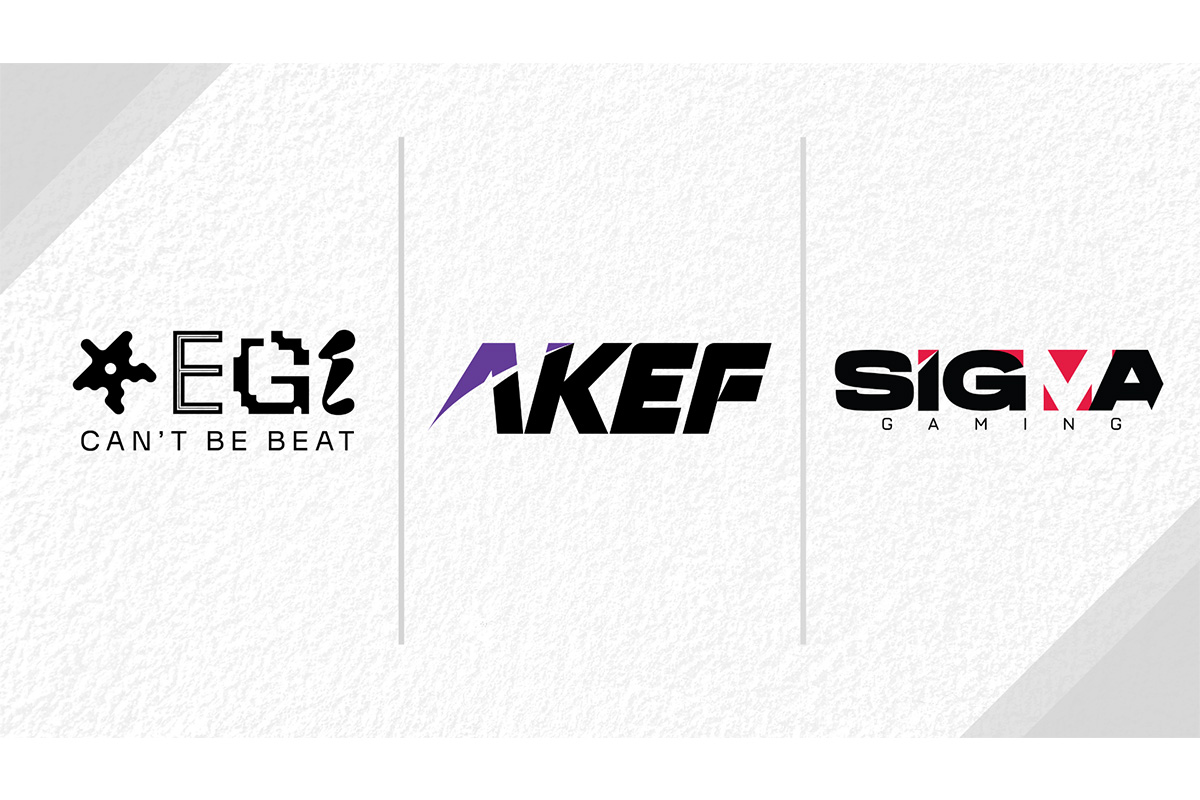 Reading Time:
3
minutes
Ebullient Gaming, one of India's first and leading talent management agencies, have exclusively joined hands with the AKEF to manage and accelerate the growth of around 24 big gaming talents from their talent roster of Sigma Gaming which has a massive viewership of 10 million plus on a monthly average.
AKEF PLAY PVT LTD is one of the largest gaming communities in Kerala. Having started as a niche platform, with an aim to provide better exposure to the gamers from the state, AKEF has grown into a strong community of one lakh-plus that not only provides support to serious gamers but also goes beyond esports and look into talent and event management. And now, through this partnership with Ebullient Gaming will be focusing on building a robust gaming ecosystem and leveraging the brand value of gaming influencers and the esports athletes of Sigma Gaming with their efficient talent management services.
"We have a community made up of the gamers, by the gamers for the need in the gaming ecosystem. Ebullient Gaming, being a front-runner in the gaming talent management sector, will provide enormous opportunities for our hidden talents in Kerala to come to the limelight. With a common vision, we are entitled to give maximum support and act as a catalyst to bridge the gap between budding talents and brands. With this partnership, we aim to create national footprints for ourselves as well as our players and creators," said Amal Arjun, Director of AKEF.
Ebullient Gaming, an influencer marketing and management agency—led by Anirudh Nagpal, co-founder and CEO, and Aman Garg, co-founder and COO—envisions the growth of the esports & gaming industry while being one of the enablers in the process. The agency has created an influencer marketing roadmap for many gaming talents in the past with the association of some of the top international brands such as NBA, Gillette, One Plus, Huawei and many more.
Sharing the excitement on their latest partnership, Anirudh Nagpal, Co-Founder and CEO of Ebullient Gaming, said: "We have always strived to provide the best talent management services to our gaming influencers, helping them financially to succeed in their gaming career. Being an agency that excels in planning talent needs, an event arm, and a creative agency vertical that works with the biggest brands and talents in gaming, we are extremely delighted to have an exclusive association with AKEF and look forward to offering a stabilised career to big gaming talents from Sigma Gaming. With a common vision of helping gaming streamers to flourish and achieve greater traction in the ecosystem, this association will surely reach its ultimate fruition. The partnership will help AKEF to expand even more and we can explore deeper bonds in the southern part of India as an agency."
"The Indian esports market is expected to triple in size by 2025, from Rs 250 crore today, to Rs 1,100 crore, representing a compounded annual growth rate of 46 percent, demonstrating how quickly esports is growing in India" added Aman Garg, Co-founder and COO, Ebullient Gaming.
AKEF has so far conducted more than 200 competitions across various games like Clash of Clans, FIFA, BGMI, Call of Duty and Pro Evolution Soccer. With a huge number of talented streamers, it also organises community tournaments regularly and acts as a talent incubator.
Krishna Narayan, who heads Brand Partnerships at Ebullient Gaming said, "This is going to be a fantastic collaboration. It will benefit both gaming companies and will create several prospects for future collaborations. Working on this project will be terrific."
As per the mandate, Ebullient Gaming will handle queries and concerns of all the gamers, ensuring that they have a pleasant and smooth experience in their upcoming opportunities.
Results: 2023 Northern Cape Online Championships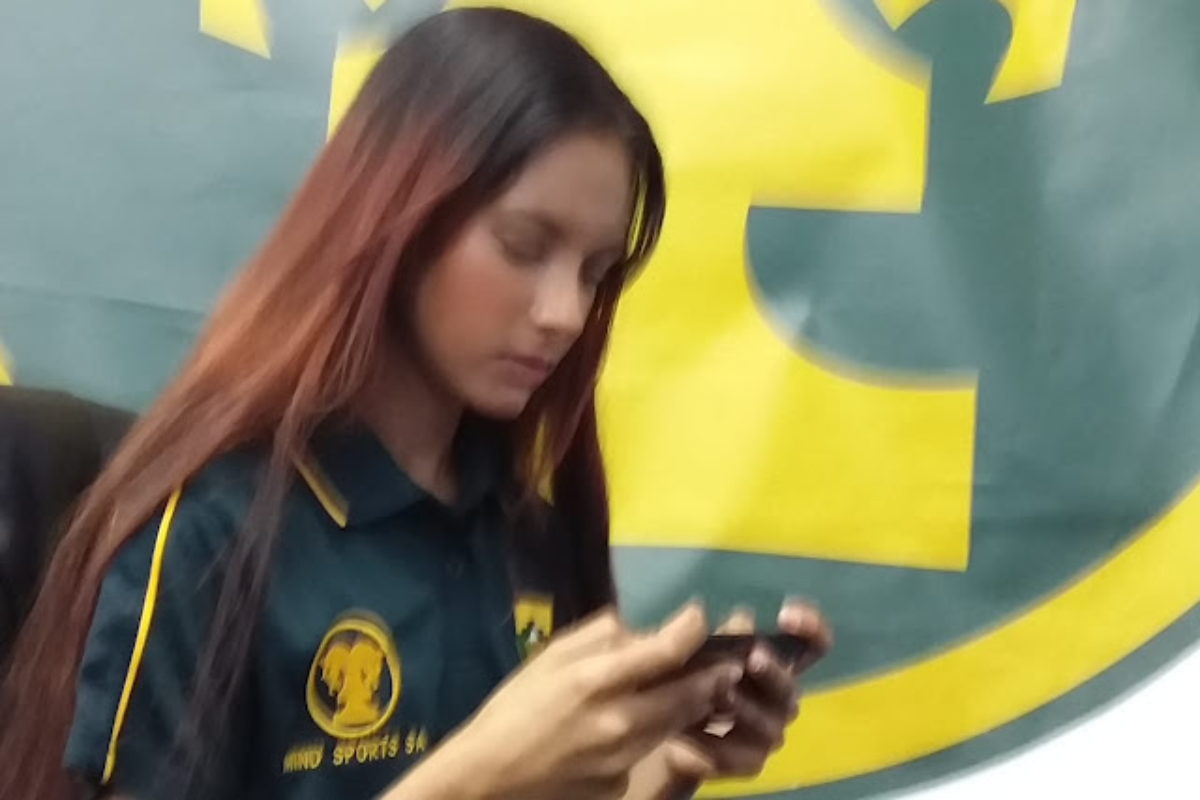 Reading Time:
2
minutes
Even with load shedding causing frustration among both athletes and officials alike, Mind Sports South Africa (MSSA) was able to still host a verys successful championship were all participants were able to compete and, most of all, have fun.
With the "competent" South African government stating that South Africa will have load shedding for the next two years, MSSA is already reviewing its policies in regard to load shedding and its online championships.
Load shedding has a huge impact on esports, and may end up causing online console and pc gaming to become elitist as only those who are substantially financially advantaged will be able to compete. It may also result in mobile esports becoming more popular.. A continuous and consistent electricity supply is vital to South Africa developing as a major esports nation.
Nevertheless, MSSA is more than happy with the results from the 2023 Northern Cape Championships.
There were no less than seven (7) provinces represented, and more importantly, there were more females participating since 2020. Of the 22 athletes who earned Provincial Colours, 7 of such athletes are females.
Special mention must be made of Karli Roodt (Middelburg Hoërskool) who is the first female champion in the esports title of Rocket League to earn Mpumalanga Provincial colours. Karli also qualifies for National Team Trials, and may very well end up in the National Squad and/or Protea Team.
The female esports team, VYBN Females, also had a good showing in the CSGO esports title. The team has now earned Provincial colours as well as qualifying for National Team Trials, and may very well end up in the National Squad and/or Protea Team. Of course, CSGO is just  one of the six titles which MSSA has entered to contest at IESF's 15th World Championships.
IESF's 15th World Championships will be played to the following titles:
Counter-Strike: GO (CSGO)
Counter-Strike: GO (CSGO) – Female division
DotA 2
eFootball
Mobile Legends, Bang Bang
PUBGM
Tekken 7
The winners of the 2023 Northern Cape Online Championships are:
Title
Name of player/team
Club
Colours awarded
Clash of Clans
Martin Venter
Hoër Volkskool Potchefstroom
North West
Clash Royale – Premier
John Kim
Middies
Mpumulanga
Clash Royale – Premier – Female
Leone Loftus
Masters of Mind Sports
Free State
Clash Royale
Tshwarelo Tshwane
Knights Mind Sports Club

CS:GO – Premier

ZAG CS

ZAG Academy

Josh Chapman
Western Cape
Sebastian Montoya-Pelaez
Western Cape
Michael de Villiers
Western Cape
Josh Orelowitz
Western Cape
Thomas Venables
Gauteng

CS:GO – Premier – Female

VYBN Females

ZAG Academy

Paula van Vuuren
Western Cape
Chloe Wilson
Gauteng
Rialet van Jaarsveld
Gauteng
Nicky Muller
Gauteng
Alexandria Kruger
Mpumulanga
FIFA 23 – Premier
Antonie Botes
Hoër Volkskool Potchefstroom
North West

PUBGM – Premier

Team eFx

Team eFx

Sulaimaan Musthan
KwaZulu Natal
Jared Rubly
Gauteng
Jarrod Pretorius
Gauteng
Richard Henry
Eastern Cape
Rocket League – Premier
Nick Matzopoulos
ZAG Academy
Western Cape
Rocket League – Premier – Female
Karli Roodt
Middies
Mumulanga
Rocket League – High Schools
Maree van der Merwe
Hoër Volkskool Potchefstroom
Tekken 7
Jonathan Brown
Team Playbell
Western Cape
Sportsmanship Award
Desiree Botha
Middies
Guild Esports pro-player has $1 million MrBeast win verified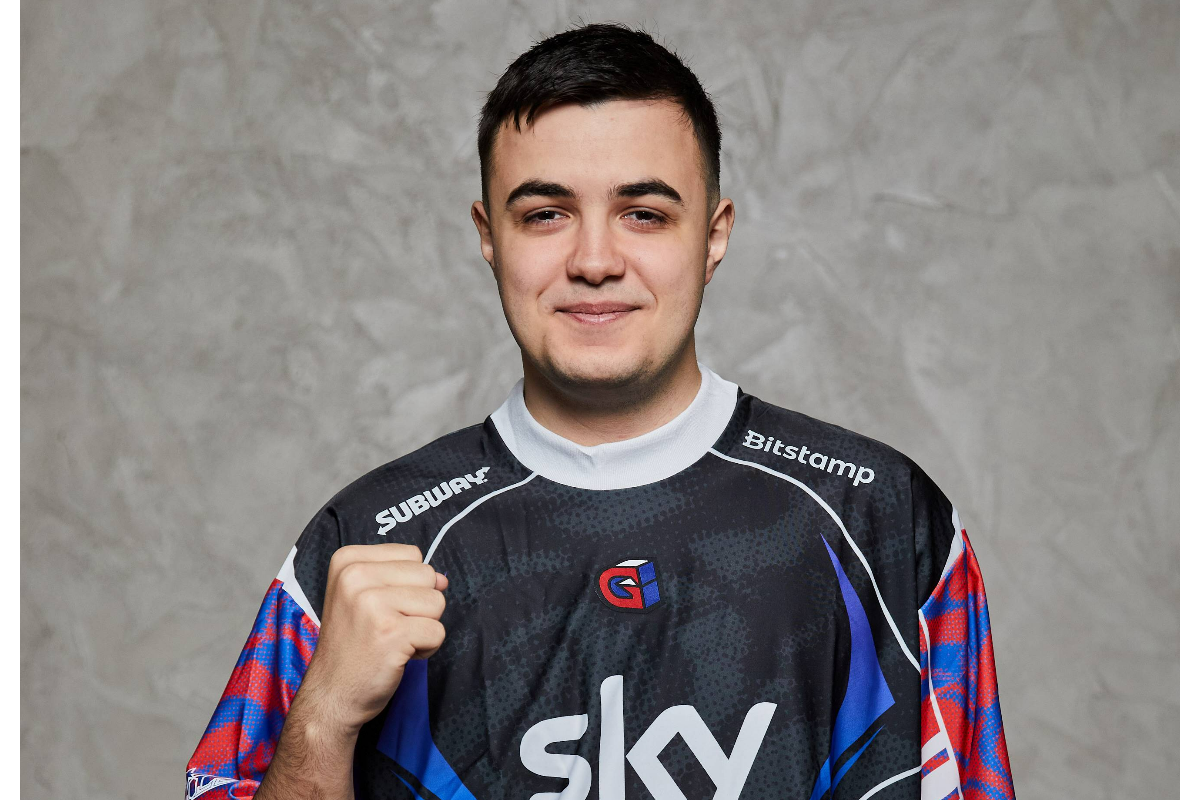 Reading Time:
2
minutes
Guild Esports, a global teams organisation and lifestyle brand, has confirmed that Fortnite pro-player, Anas El-Abd ('Anas'), has had his $1 million MrBeast Fortnite competition win verified by organisers Epic Games and Jimmy 'MrBeast' Donaldson – a YouTube personality with the fourth-biggest channel on YouTube and more than 125 million subscribers.
Anas' victory in the 'MrBeast's Extreme Survival Challenge', which took place on 17 December 2022, has cemented his position as one of the top Fortnite players competing globally at a professional level.
When Anas joined Guild in 2021, he brought with him experience of the European pro scene, having played Fortnite since 2017. Anas has qualified for the game's flagship Fortnite Champion Series (FNCS) Finals 14 times over the space of four years and 13 seasons, with this latest MrBeast accolade adding to his already impressive track record.
The MrBeast tournament victory from Anas rounded off a highly successful year of competition for Guild Esports and its players in 2022, with notable wins across the RL EMEA Predator League 2022, Game Changers EMEA Series 3, Fortnite Champion Series, EA Sports FIFA 22 eChampions League and the MrBeast Challenge.
In 2023, Guild is one of the leading organisations remaining committed to Fortnite competitions, with previous Fortnite tournament victories including four FNCS titles, Gamers8 – No Build, and the recent MrBeast Extreme Survival Challenge. Guild's current Fortnite duo Anas and Henrik Mclean ('Hen') are also trialling playing together. Hen brings three FNCS trophies to the partnership, while Anas has one of the most consistent and highest average placement positions.
Jasmine Skee, CEO of Guild Esports, commented: "Many congratulations to Anas, who has proven yet again that he is among the world's best Fortnite players. We are delighted by his success, which underscores the exceptional talent within Guild's teams. Winning tournaments, reaching ever-larger audiences and gaining new fans, supports our ongoing growth as a leading global esports organisation. We can't wait to see how Anas and Hen get on this year collaborating further and playing as a duo for Guild."
Anas El-Abd ('Anas'), Fortnite player at Guild Esports, commented: "Winning the MrBeast Challenge is one of my best accomplishments since playing Fortnite. Moving forward I will be focusing on tournaments with myself and Hen. We are doing pretty well playing together now, we are both good players and were both looking for a duo, so it makes sense to try it out."
The World's Biggest Esports Stars Train at Kinguin's Cutting-Edge Esports Performance Center in Warsaw – Summary of 2022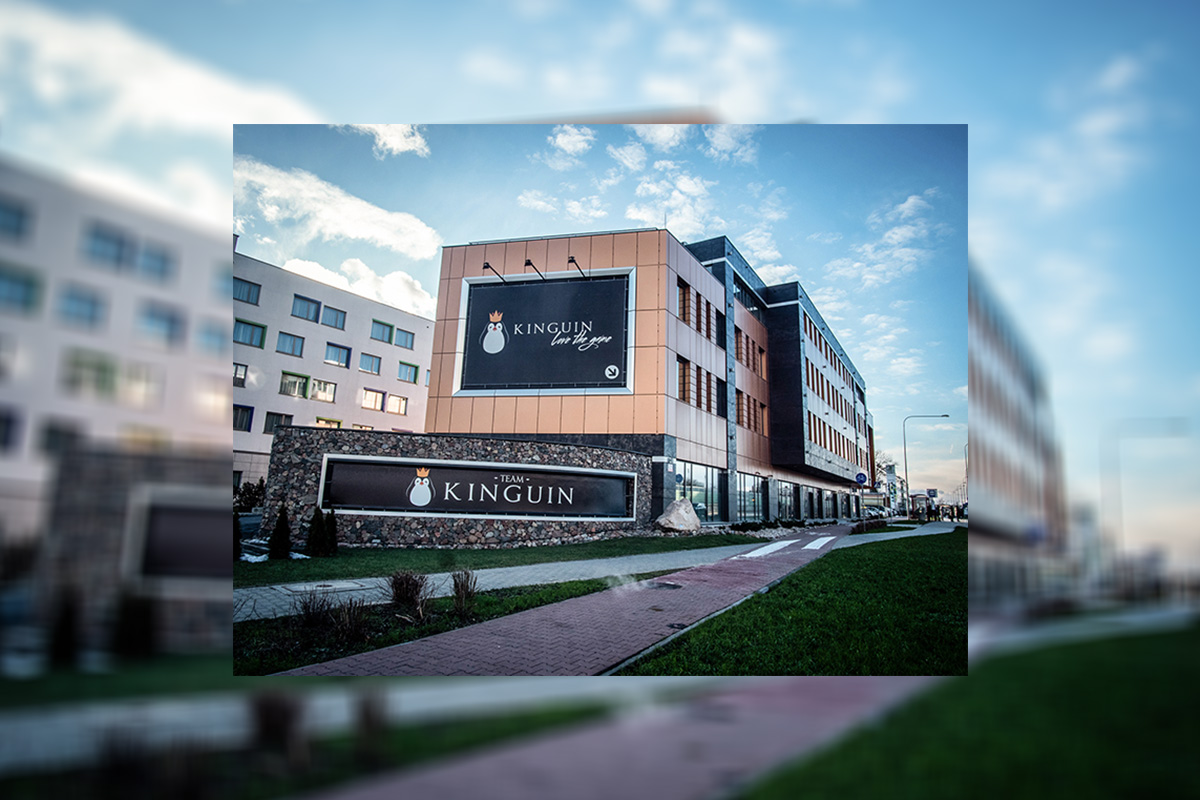 Reading Time:
2
minutes
In 2022, 66 bootcamps and 20 special events were held at the Kinguin Esports Performance Center in Warsaw – the state-of-the-art esports training center for players and teams in Europe.
Kinguin EPC is where the best teams in the world train to prepare for tournaments across key esports titles including Counter-Strike: Global Offensive, League of Legends, Dota 2, FIFA, Rocket League, Fortnite, VALORANT and Rainbow Six: Siege.
2022 in numbers:
Number of bootcamps: 66
Number of events: 20
Longest stays: Misfits Premier – 116 days, X7 – 88 days
The largest bootcamp: Seven Goats – 25 people
Guests who visited EPC the most: Anonymo (6 bootcamps), Imperial (5), NAVI Javelins (4)
2022 was a thrilling year at the Kinguin Esports Performance Center being used by leading teams including Tundra Esports players, who in the following months won The Dota 2 International and FaZe Clan – winners of Intel Extreme Masters Katowice 2022. The center was also visited by teams such as Imperial, Renegades, Team Falcons, MOUZ, AGO, OG, TYLOO, MIBR, NAVI, SKADE, Acend, Wisła Kraków, Anonymo, Excel, Exeed, TSM and Pasha Gaming Camp.
Paweł Książek, Head of Kinguin Esports Performance Center, said: "The Kinguin Esports Performance Center was created with the best teams in the world in mind and last year showed the importance of the EPC to esports players and teams. It is an honor to host some of the biggest esports teams and legends including the winners of the most prestigious tournaments."
Since the start of the war in Ukraine, Kinguin has been actively helping people affected by the conflict. The Kinguin Esports Performance Center is open to all Ukrainian esports players and their families free of charge. To date, it has hosted almost 30 people, and its doors are still open to Ukrainian people in need of support.
Kinguin EPC hosted 20 industry events in 2022 including SkillFactor, a talent show where young esports players competed against each other in CS:GO, Deluxe Ski Jump 2 tournament powered by Rockstar Energy Drinks, Esports Skills Camp, modern gaming colonies and practical classes in esports for the University of Physical Culture and Tourism in Pruszków.
Other key events include Intel Overclocking Masters, journalistic competitions in spinning processors, as well as broadcasts from Kinguin Legends, the world's first tournament featuring the biggest stars in the history of the CS:GO scene.