Sportsbet.io brings sports legends to life with Direct Human Messaging technology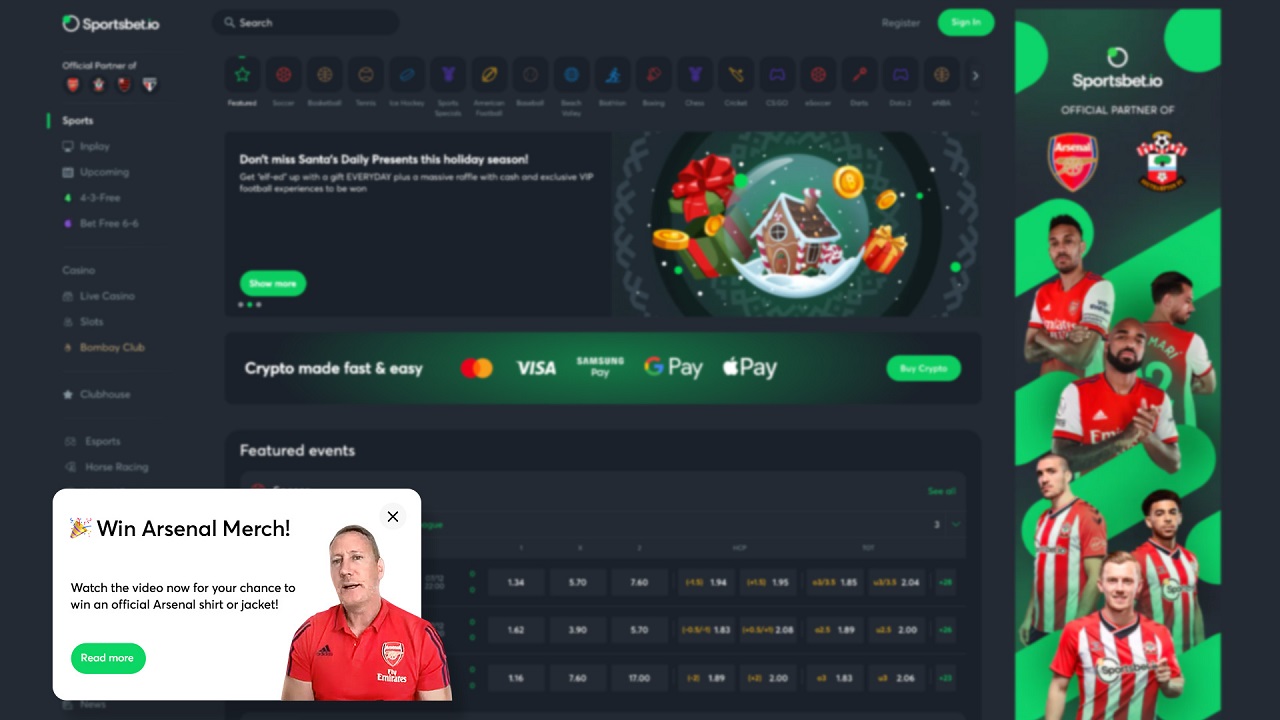 Reading Time:
2
minutes
Leading crypto-first sports betting brand Sportsbet.io is bringing sporting legends including Aussie cricketer Brett Lee, Brazilian World Cup winner Denilson and the 'Romford Pelé' Ray Parlour to life thanks to pioneering Direct Human Messaging from 2mee.

2mee's technology will change the game for Sportsbet.io users by replacing onsite notifications with the virtual legends sent as 'Holograms', who will deliver offers and other relevant information to players in a playful and exciting manner.
Joe McCallum, head of sportsbook at Sportsbet.io, said: "Thanks to 2mee, we can bring Sportsbet.io ambassadors to life for our users around the world. Instead of standard notifications, Sportsbet.io players now receive personal offers and updates from sporting legends including Brett Lee and Denilson. This is what we mean when we talk about putting our customers at the centre of the universe."
James Riley, CEO at 2mee, said: "2mee has successfully developed a patented next-generation communications technology that actually sends people as messages across app and web channels. Technology should empower human experiences and deliver unparalleled, authentic connectivity between brands and their audiences, 2mee does just that! This is especially true in such a noisy digital marketplace where even the top brands are often resigned to driving high-volume communications tactics for low margin returns.
In a short period, we have seen our clients significantly raise their engagement levels, lower their acquisition costs, while driving up loyalty and retention, with Sportsbet.io being a prime example of what you can achieve when you rebalance human connection with technology. SportsBet.io is a brand which understands that dynamic and it is fantastic to be working with such a forward-thinking team.
Sportsbet.io is the first crypto operator to integrate hologram notifications to it's core CRM strategy by using brand ambassadors such as cricket legend Brett Lee, former sumo wrestler Baruto, and football legends like Ray Parlour and Matt Le Tissier to offer fully personalised and timely offers based on individual gameplay.
2mee's breakthrough Human Messaging technology sends people as messages and places them in the familiar context of a phone or website. The hologram's authentic feel can dominate the screen and deliver anything from bonuses to important updates.
Since deploying the Hologram messaging service on the company's website, Sportsbet.io has seen incredible levels of engagement from their customers – averaging 51% CTR, way above industry standards.

Aston Villa Announces Partnership With Duelbits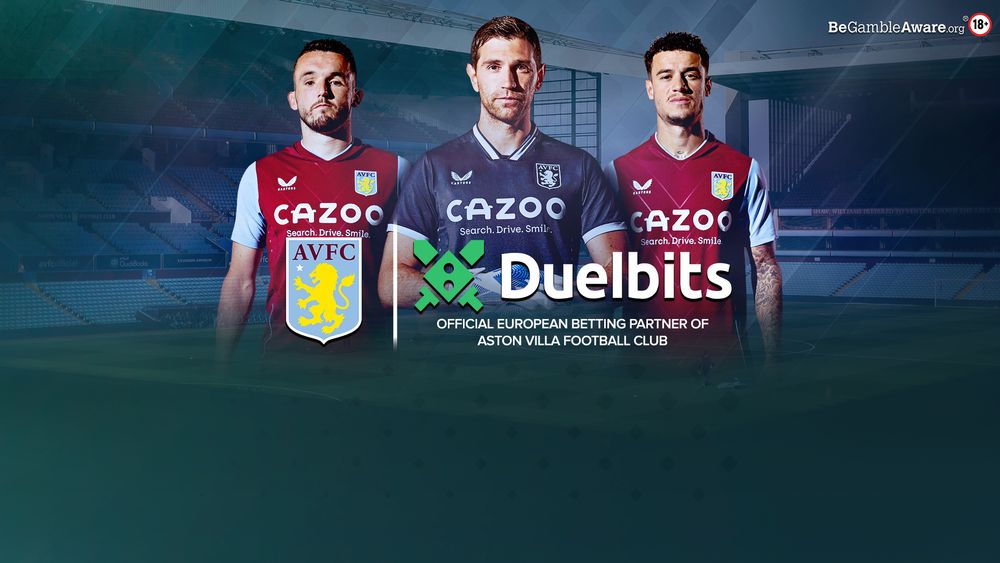 Reading Time:
2
minutes
Duelbits is delighted to team up with Aston Villa Football Club for the 2022/23 Premier League season.
The agreement sees Duelbits become the Official European Betting Partner of the former European Cup winners.
A major aspect of the deal will be the digital communication of the partnership. Duelbits will see their branding on pitch-side LED advertising boards during domestic games at the historic Villa Park, garnering major exposure for the brand. Duelbits will be represented on Aston Villa's social networks & the homepage.
The partnership allows Duelbits to gain unrivaled access to Aston Villa's fantastic squad of players, with exciting social & digital content already in the works.
Aston Villa is a club steeped in history & Duelbits hopes to be a contributor to their success this season.
Marco Pinnisi, Chief Marketing Officer at Duelbits, said: "Duelbits is made by individuals passionate about sports and casino games. We launched our sportsbook in late December 2021 with the product being completely developed in-house by a team of leading industry experts. The deeply immersive and intuitive product is made for both new as well as experienced sportsbook players. Duelbits aims to continually develop a strong sportsbook that can be compared to leading bookmakers in the market. We felt it was the right time to give the brand the visibility it deserved, and we couldn't see a better way than sponsoring one of the most well-known EPL clubs. This partnership underlines Duelbits' desire to work with the most prestigious sports brands.
"Whilst we are a young brand, we wanted to be associated with a historical club, creating a great mixture between heritage and new generation sportsbook. We are extremely excited and honoured to support such a legendary club, and we are sure this great mixture will be particularly engaging for our users and Aston Villa fans".
Duelbits.co.uk will be offering sportsbook, casino and gaming in partnership with TGP Europe and licensed by the U.K. Gambling Commission.
Which altcoins can you use for gambling when bitcoin is crashing?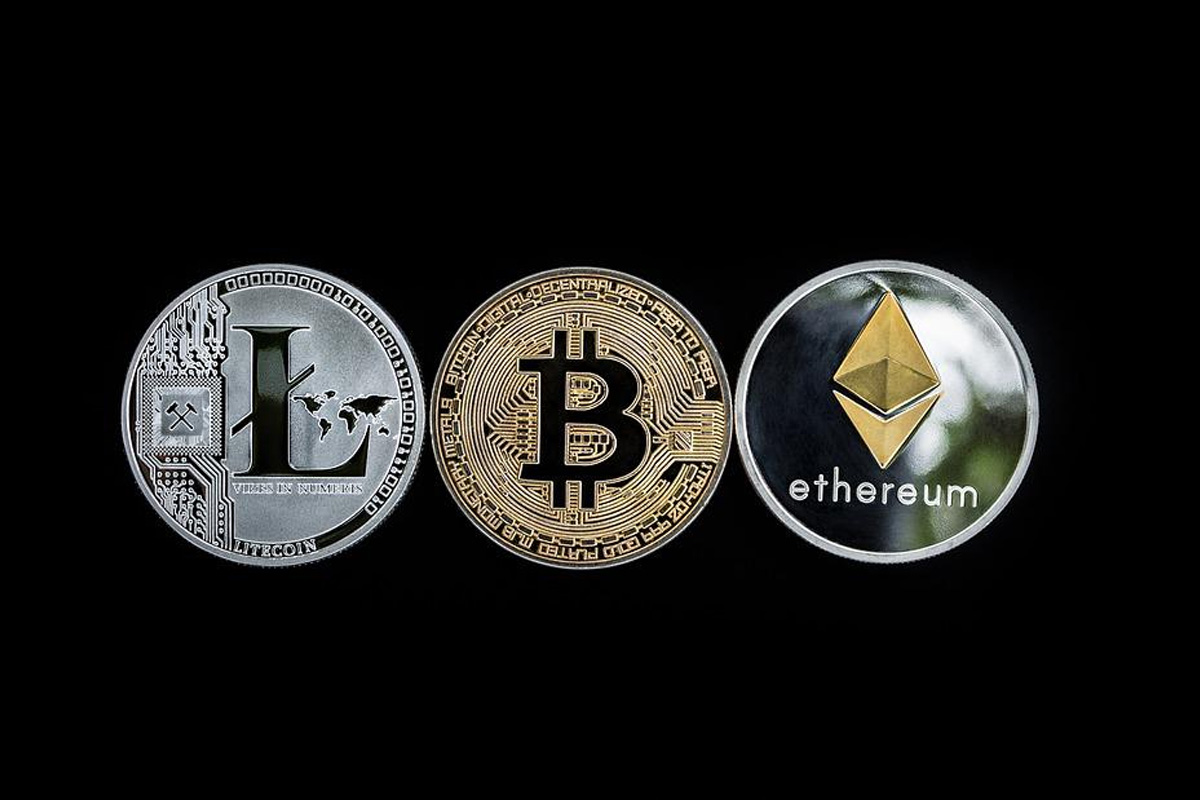 Reading Time:
2
minutes
Since the advent of online betting, Bitcoin has been the preferred cryptocurrency. Time, however, is evolving. In the first quarter of 2022, its share fell dramatically. This week alone, Bitcoin's value dropped by 15% over 24 hours, reaching its lowest point since December 2020. And this, according to experts, is tied to the increased interest in Ethereum and Litecoin, the second-leading cryptocurrencies. Their respective market capitalizations have increased by 3.45% and 2.95%.
What to expect for crypto betting in 2022?
According to the research, it is expected that cryptos would see growth, albeit with adjustments to coin share. And the diversity of cryptocurrencies used for betting will be a major trend.
But what is an altcoin, and which one can you use for gambling when bitcoin is crashing?
What is an altcoin?
The word "altcoin" gained popularity in 2017 when hundreds of different Bitcoin alternatives appeared on the market. However, by 2022, most of the top 100 cryptocurrencies will no longer be Bitcoin alternatives. Today, the market is flooded with new applications and products, some vastly different from others. With millions of cryptocurrencies already in circulation, it's hard to keep up with everything that's going on in the market.
In short, altcoins are non-Bitcoin cryptocurrencies. However, some are popular, with technological improvements that set them apart from Bitcoin. And there are several reasons why players prefer altcoins over Bitcoin. Let's find out some of them below.
Why using altcoins for online gambling is a good idea?
There are many good reasons for gamblers to use altcoins. Here are some of them:
When compared to other coins, gambling with bitcoin can be expensive. Bitcoin is the most expensive coin right now (even though recently it has crashed seriously) and can be costly to buy compared to Ripple and Litecoin. They cost less.
Unlike Bitcoin, sending altcoins like Ethereum to online casinos for transactions is faster. In addition, some altcoins have added features that help transactions go faster.
Some altcoins can be used as an investment tool because their value keeps increasing. Because of this, investors buy a lot of altcoins to increase their chances of making money.
So, which are the most popular altcoins?
The following are some of the most popular altcoins used by online gamblers in the industry, especially when Bitcoin suffers its worst times.
Top gambling altcoins
Ether (ETH) – Popular cryptocurrencies are ranked by market capitalization, and Ethereum is the second-largest after bitcoin. In addition, Ethereum transactions move quickly, mainly when depositing money to online casinos.
Dogecoin (DOGE)– Even though it was made from an internet meme, the coin has become more prevalent in recent months. And casinos love it.
Litecoin – With quicker transaction speeds and cheaper costs than Bitcoin, Litecoin is undoubtedly one of the best options for gambling, particularly after a Bitcoin meltdown.
Conclusion
For the final remarks, we would like to point out that while Bitcoin struggles to regain its former glory, you can save time. Select one of the various altcoins and play freely in any crypto casino, like FortuneJack, where you can find the most exciting gambling atmosphere.
Cloudbet is Giving Away $10,000 to Celebrate the Return of European Soccer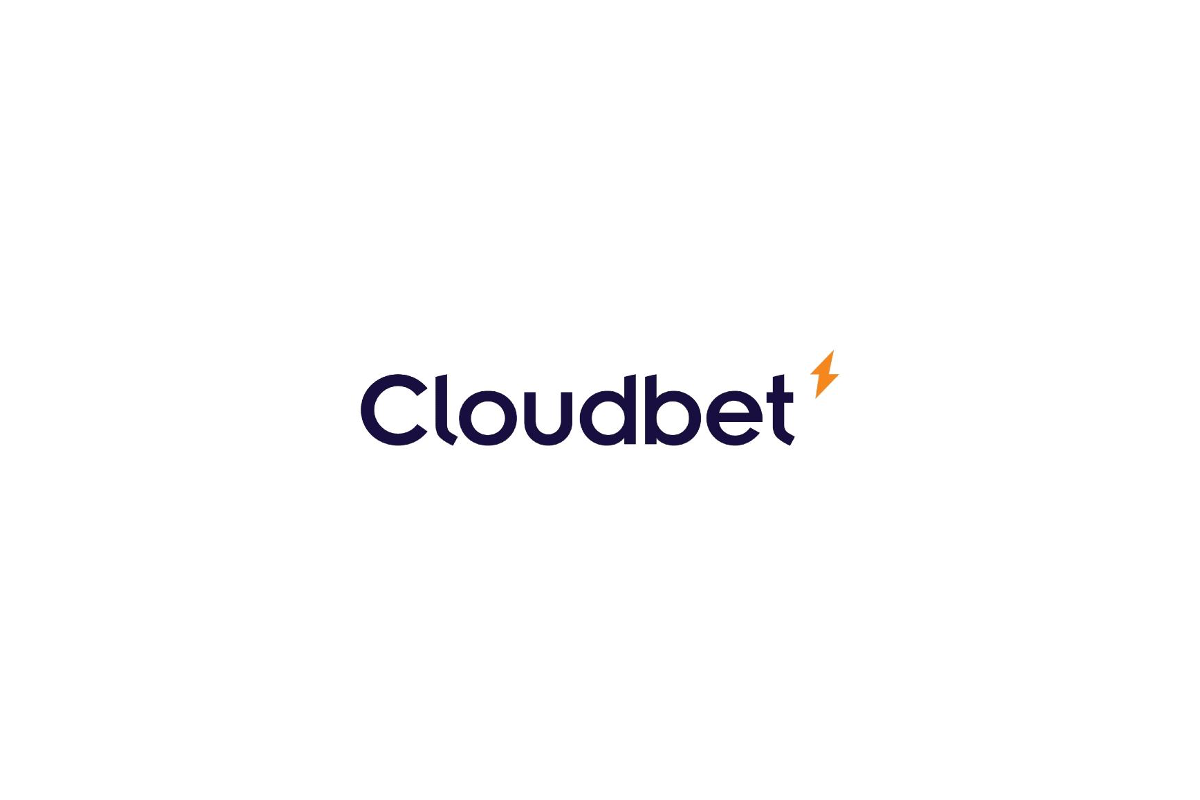 Reading Time:
2
minutes
The soccer season is back! To celebrate, Cloudbet has $10,000 worth of USDT to give away to 10 lucky soccer bettors this month.
The pioneering crypto betting site will choose 10 customers at random who bet on any of the top 5 leagues (English Premier League, La Liga, Bundesliga, Ligue 1 or Serie A) from August 1-14. Each will win an equal share of the prize pool— $1,000 of the US dollar stablecoin.
Cloudbet offers all popular markets for the five leagues for customers to bet on quickly and safely via bitcoin and 17 other cryptocurrencies. By choosing to bet with crypto, users see faster transactions, lower fees and enhanced privacy on a decentralized system while enjoying the thrill of live-in play betting on their favorite teams.
The EPL is set to return on 5th August, with back-to-back defending champion Manchester City looking to claim their fifth title in six seasons. They enter the 2022-23 season as favourites, while Liverpool, Tottenham Hotspur and Chelsea head the rest of the field in the EPL who aim to dethrone Kevin De Bruyne, Erling Haaland and their teammates.
The English Premier League is heralded as the most competitive league in soccer, providing three of the last four UEFA Champions League finalists in the past two years. Besides the winner's market, Cloudbet customers are able to bet on a wide range of outrights including who will end up bottom on Christmas Day, who will eventually get relegated, Top Goalscorers by club, and a huge range of others.
The Bundesliga starts on August 5th, with Bayern Munich as strong favourites to win. Ligue 1 launches in France the following day. Serie A and La Liga begin the following week on August 13th and 14th, respectively.