Racecourse Media Group results return to pre-Covid levels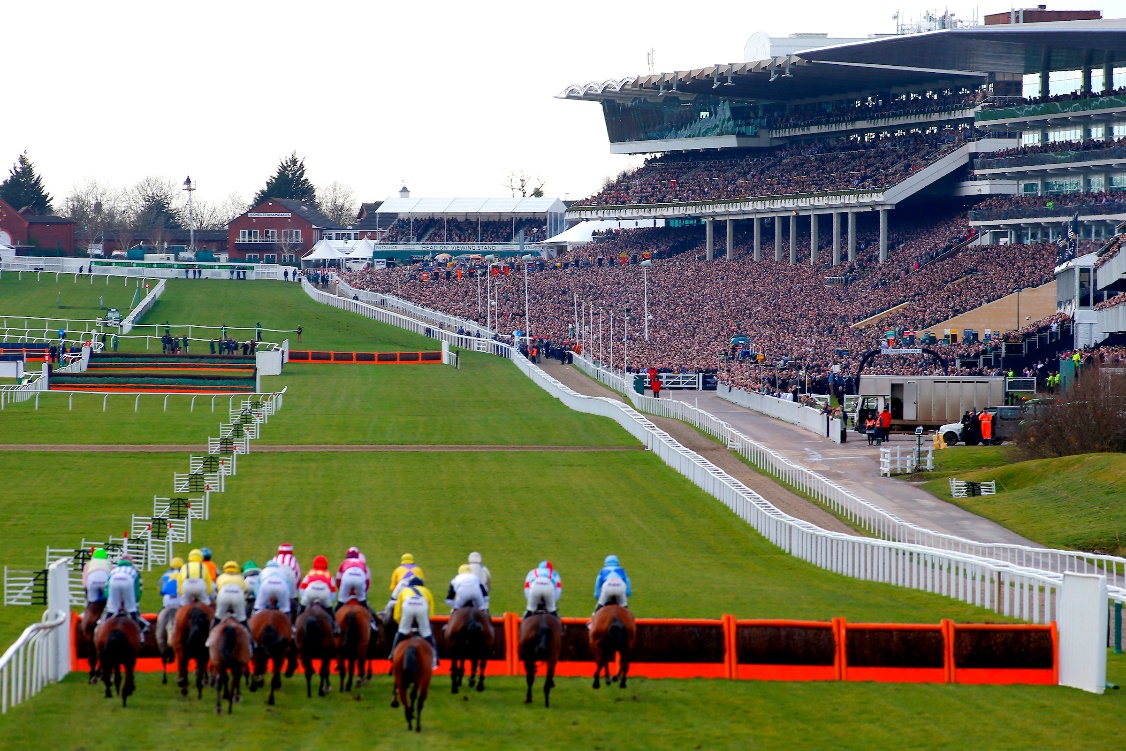 Reading Time:
3
minutes
Racecourse Media Group (RMG) has revealed its payments to racecourses have returned to pre-Covid levels, with £110m forecast to be paid to its shareholders for 2021.
The payments, earned through racecourses' media and data rights, are expected to exceed 2019's pre-Covid payments of £107m, and have been a contributory factor to many racecourses being able to return prize money to its pre-pandemic levels.
RMG is 100% owned by its racecourse shareholders and pays 100% of operating profit back to racecourses. This collective and collaborative ethos has seen RMG's businesses become the biggest single funder of British horseracing. The 2021 results follow a hugely challenging year in 2020 when, due to the pandemic, RMG payments to racecourses fell by 25.9% on the previous year.
Chairman Roger Lewis said: "I thank and congratulate everyone involved in racing for their herculean efforts in 2021. The RMG racecourses ensured that horseracing continued for a second year in the most demanding of circumstances, which allowed RMG to deliver as great a return as possible for racing. The RMG model was again tested in 2021 and again proved to be resilient and reliable.
"The investment in, and development of, our media assets and new innovative products – such as the Watch & Bet service, ultra-low latency, on-screen timing data, the exploration of in-play opportunities, and enhancements on Racing TV, headlined by the stunning Virtual Studio – aided our recovery.
"These initiatives all contribute to the RMG strategy of attracting more eyes on to our racing which, in turn, drives betting turnover, subscriptions, and sponsorship opportunities in the sport. And this all feeds into the RMG vision of increasing returns to our racecourses for the benefit of the industry.
"The 2021 performance will mean that RMG will have delivered £1bn to racecourses since the start of the business in 2004. This is a testament to our racecourses' dedication and commitment to working together for the greater good of racing."
Lewis steps down from his role at the end of 2022 and the search for a new Chairman is underway.
He joined the Board of RMG in 2012 and was appointed Non-Executive Chairman on January 1, 2019. Over a 40-year career in sport, media and business, Lewis has held senior positions at the BBC, ITV, Classic FM, EMI and Decca, and was GCEO of the Welsh Rugby Union for nine years.
Lewis continues as Chair of the Churchill Lines Foundation, a military charity, a Director of Festival UK 2022 and President of the National Museums of Wales. He also sits on The Platinum Jubilee Civic Honours Panel.
He added: "I have thoroughly enjoyed my decade at RMG and have been humbled by the boundless enthusiasm and support that we receive from our shareholder racecourses.
"I am particularly pleased RMG was able to announce last July that our British racecourses agreed a media rights renewal extension until December 31, 2028.
"This was a pivotal moment for British racing. The RMG racecourses have created business clarity and confidence for years to come. The certainty which this landmark, long-term agreement provides is very special for everyone involved in British racing.
"I pay particular tribute to the outstanding leadership of the RMG CEO, Martin Stevenson, who together with his great team of RMG executives navigated this complex and detailed process with rigour, patience and clear focus and who continue to lead the business with dynamism.
"I have been very fortunate to have worked alongside an outstanding Board of Directors and I sincerely thank them for their friendship, help and support and their incredible insight into the business."
The business is aiming to exceed 2021's forecast payments of £110m for the year ahead.
Lewis continued: "RMG can now look forward to serving its shareholder racecourses, which, in turn, benefits the sport of racing for the foreseeable future.
"The unity of purpose which the RMG racecourses have created over the past 18 years, to build an evolving yet sustainable and secure financial business, is a rare and precious thing. It has been a privilege and an honour to have served racing for the past ten years. It's been one hell of a ride!"
Martin Stevenson, CEO of RMG, paid tribute to Lewis, saying: "I would like to pay tribute to Roger, who during his tenure as first Board member and then Chairman, has been instrumental in the development and success of RMG and its businesses over the last decade.
"In particular, Roger has helped steer RMG through the pandemic, and all the huge challenges it presented, to the point where the business is now producing results, which were on a par with pre-covid payments to racecourses. That is a terrific outcome.
"I thank Roger for his leadership and friendship and for all that he has done for horseracing. We wish him all the best for the future once his tenure comes to its conclusion at the end of the year."
1Click Games receives the prestigious ISO 27001 Information Security Certificate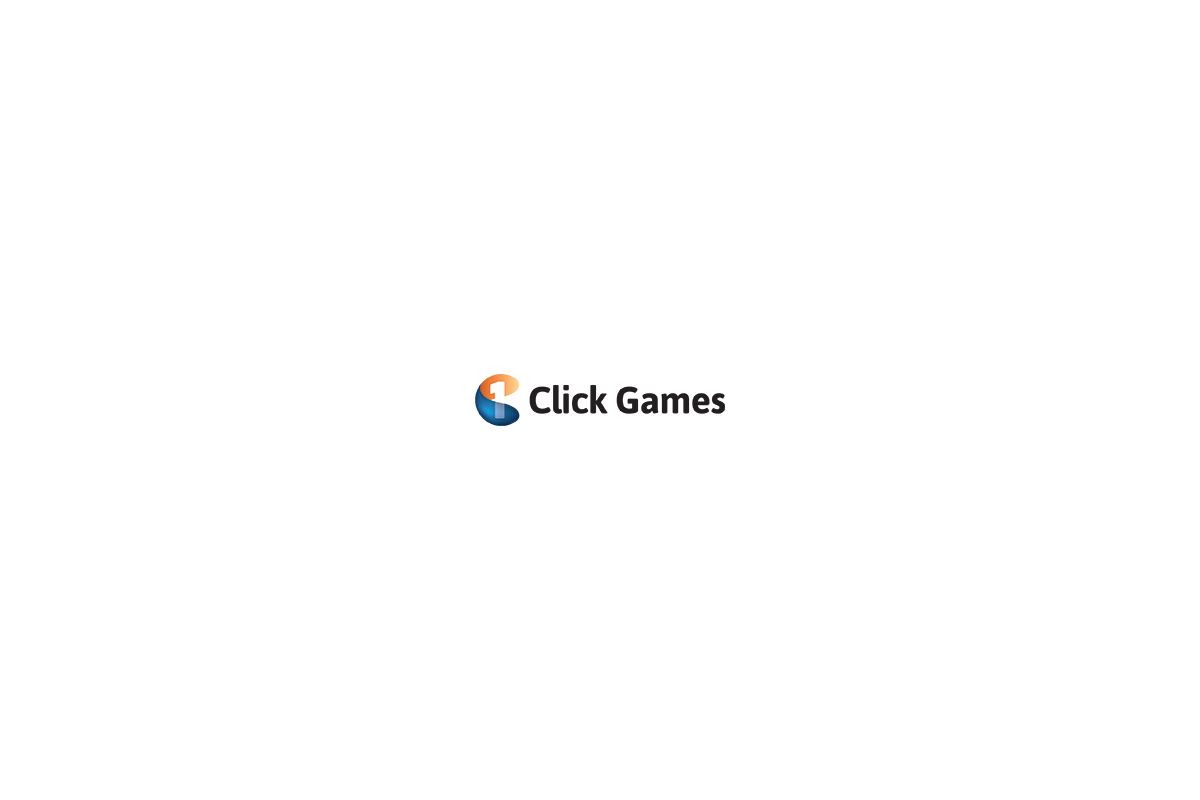 Reading Time:
< 1
minute
The ISO 27001 certificate is a worldwide information security management standard that allows organizations in the online gambling industry and other sectors to manage asset security. It establishes, in particular, how information security risk management processes should be built and what controls should be used. ISO 27001 certification allows 1Click Games to offer additional guarantees to our customers regarding information security and data processing.
This year, the compliance of 1Click Games with ISO 27001 international standards was checked by one of the world's leading independent auditors. The auditors assessed how our services comply with the requirements of the International Organization for Standardization, including management processes, the use of technologies and equipment. The analysis showed that the risk management system in the services is built and developed on the basis of the best world practices and fully provides the necessary information protection.
Maxim T., CEO at 1Click Games, says: "Data protection is one of the cornerstones of our business, and ISO 27001 certification demonstrates how seriously we take this responsibility and these strict standards. The certification process, took many hours of detailed checks. However, along with the satisfaction of the result, we recognize that this is only part of our ongoing responsibility to ensure the maximum possible safety of our customers. Besides, information security is never a static process, and in order to continue to set our services at the highest possible level, we requested one of the strictest certificates — ISO 27001 — and received it."
Top 5 latest charming iGaming brands out of the European Market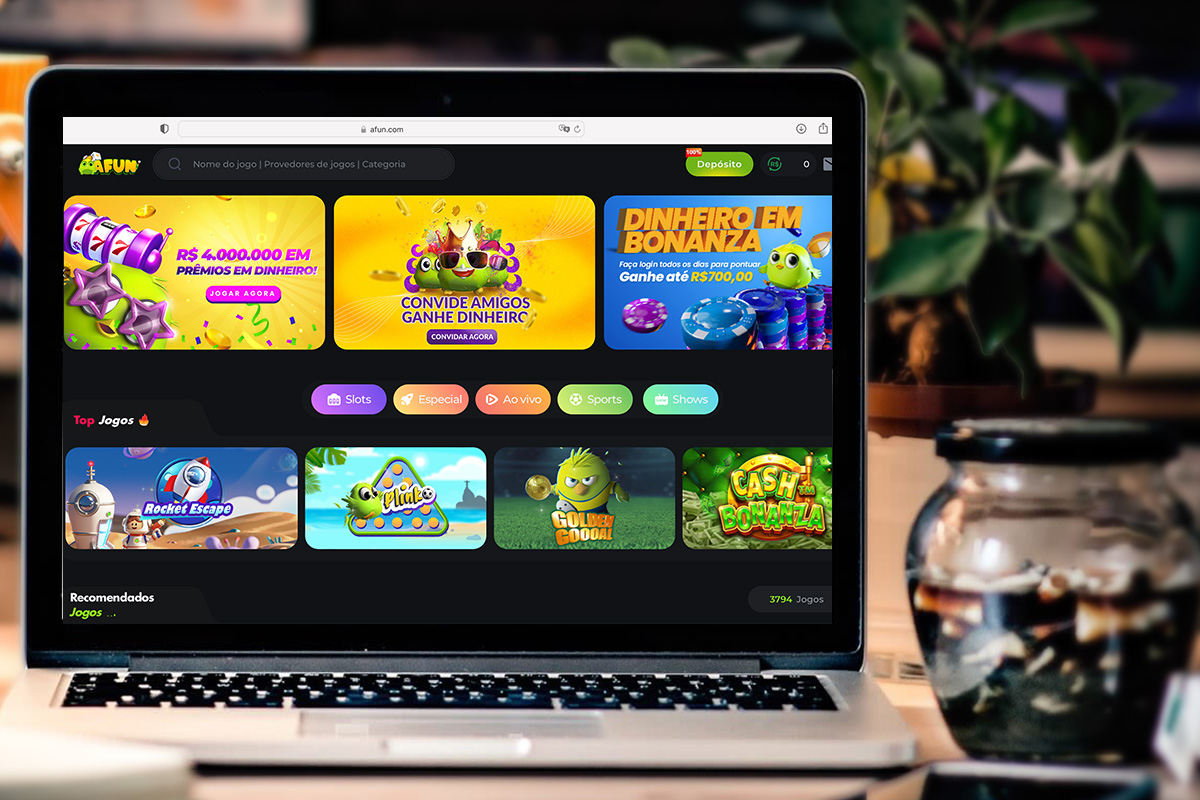 Reading Time:
3
minutes
It is no secret that the iGaming market is on the rise, with new iGaming operators and software providers constantly appearing. It might be, therefore, difficult to find those with unique offerings. We have put together a list of some of the rising stars of the industry present on the European market.
AFUN
AFUN Entertainment Group specializes in game development, payment system development and product data analysis. It is among the best legally licensed Sportsbook and iGaming platforms, with more than 1,500 game products and 30,000 sports events.
Present across Europe, America and Asia, the AFUN Group is licensed by Curaçao and has obtained an offshore gaming license from the Gambling Commision of the Government of Malta. With over 20 years of experience, the company has recently entered Latin America with one goal in mind: to guarantee the best online experience and provide each user with a personalized gaming experience on a trustworthy platform. It has already shown promising growth on the Brazilian market.
Check out their website with a wide range of games and keep up with the latest updates through their LinkedIn page.
Wazdan
Wazdan leads the way on innovation in casino content development. With a portfolio of over 150 cross-platform casino games, the company promises amplified performance and revenue growth.
The company adopts a partner-centric approach, offering tailored services and products that best align with their clients' growth strategy. Wazdan also aims to stay innovative by constantly expanding its cutting-edge player-engagement suite, while respecting all the requirements of the regulatory regimes, promoting responsible gaming.
The company has been in the market for 10+ years pushing iGaming technology forward, which undoubtedly earns a place for them on our list.
Softswiss
Softswiss offers software for online casinos and bookmaking websites. What makes this company stand out is that their products can be delivered as standalone solutions or combined into a single iGaming Platform.
Softswiss was awarded the Best Online Casino Provider in the Nordics 2022 (B2B) award at the Baltic and Scandinavian Gaming Awards. Beyond its casino platform – an exceptional, scalable, iGaming platform with high-speed of operation and intuitive management – the company's portfolio includes:
Game Aggregator – Bringing together 170+ casino game studios with over 11,000 mobile-friendly games via a single API integration
Softswiss Sportsbook – A unique high-performance platform for sports betting operations
Affilka – Affiliate Management Platform
Jackpot Aggregator – Enabling customized jackpot campaigns
Softswiss Lottery Terminal – An all-in-one lottery system for any land-based operation
With such a wide range of offerings and further services, including anti-fraud support, player retention and content management, the company deserves this spot on the list.
Stakelogic
Best known for its online slots and live casino games, Stakelogic offers a wide selection of casino games and works with over 500 operators in 20+ countries. The company's slogan 'Think Bigger' highlights its commitment to innovation, as the company constantly works to revolutionize the online gaming industry.
Stakelogic creates graphic slots and live casino games that represent the most advanced online games available on the market. Every product is tweaked and tuned to the level of ultimate user experience.
Over the years, the company has collected 7 awards for its outstanding performance. With 10+ live studios, 3 game shows and 250+ unique slots, Stakelogic is changing the way players play.
Apparat Gaming
Apparat Gaming is a relatively new player on the iGaming market, but is already showing promising results. Founded in 2020 by a team of industry veterans, the company is on a mission to develop "slot games with a German accent".
Apparat Gaming develops slots of the highest artistic quality, with German technical standards. The company secured a licence from the Malta Gaming Authority in 2021 and has since become the trusted supplier of online content for operators in Germany and other European markets.
As the last contender on our list, Apparat Gaming delivers on the German stereotype: high-quality products, reliability and commitment. And absolutely no sense of humor. This is iGaming with a German Accent.
Fasten your seatbelts – Pilot from Gamzix is out!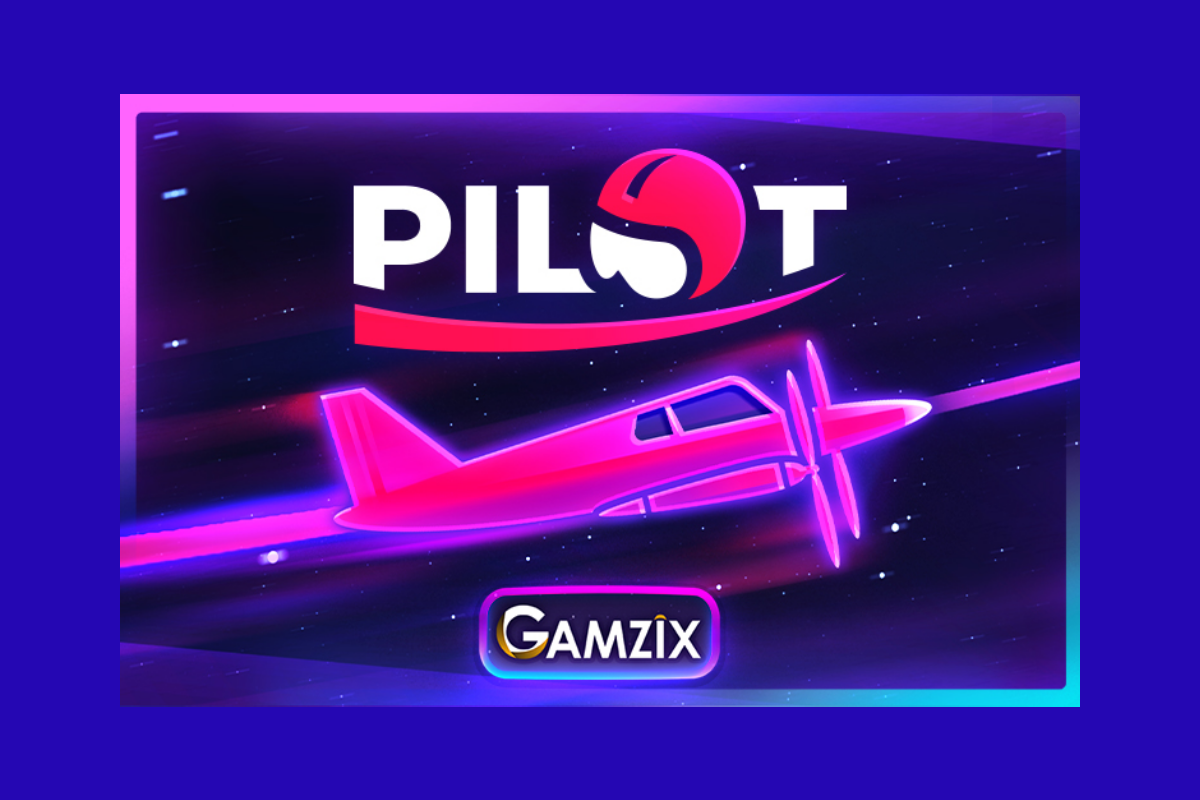 Reading Time:
< 1
minute
Gamzix, igaming development studio, has announced the release of its first crash game "Pilot". This is the 30th game from Gamzix provider. To celebrate this small anniversary was released something as good as video-slot, but different.
There are 3 essential facts of the crash game "Pilot":
– 2.4 Mb weight. It's from 30% to almost 350% lighter than competitors have.
– Different skins. All skins will be under the same game ID, so there is no need to add a new game. Also, there is a plan to add new skins every month and there will be a lot of thematic skins for sport events, holidays etc.
– Pilot is supported via web view (Telegram/Viber/WhatsApp and others).
"First Crash Game in Gamzix portfolio, and we can't be more proud and excited about it. Because every time we do something different, every team-member sees his/her growth in real time. And this is preparing us for the new big jump", – Alexandr Kosogov, CEO at Gamzix.
Enjoyable sounds with imitation of plane take off fulfill every round of the game. There is an ability to change skins for individual casinos, fair play and support for 22 localizations and for all types of currencies (FIAT+Crypto).