Echo Esports announces partnership with Secretlab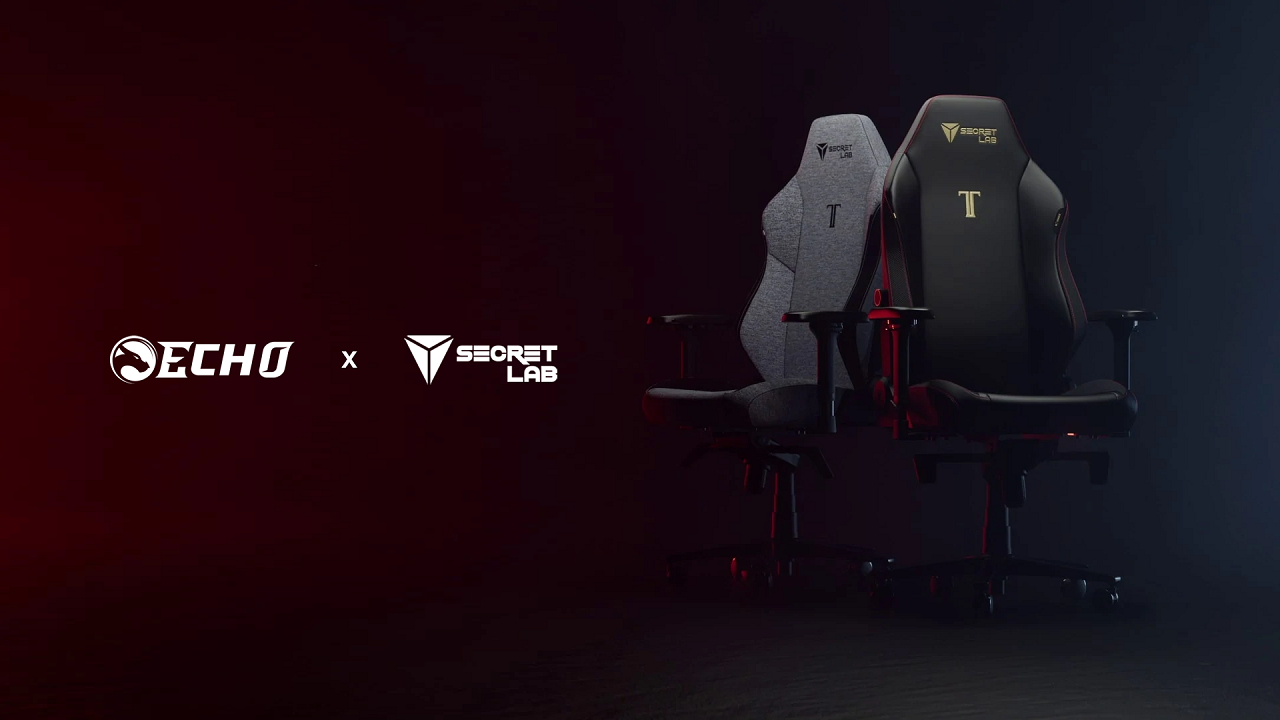 Reading Time:
2
minutes
Echo Esports, the defending champion from the Sanctum of Domination Race to World First, is teaming up with Secretlab as their official chair partner. Their players will be supported by Secretlab's award-winning 2022 Series chairs at the upcoming Sepulcher of the First Ones Race to World First starting on March 8, which will be streamed live from RCADIA in Hamburg, Germany.
World of Warcraft is known for its arduous raids and the Race to World First is the pinnacle of skill and endurance as guilds all over the world compete to be the first to clear each new raid on Mythic difficulty. The previous race amassed over 8 million hours watched on Twitch in just 7 days, and Echo Esports came out top without a single player dying during the raid. Lasting upwards of 12 hours daily and over an entire week or more, there is no compromise when it comes to ensuring that Echo players are fully supported and comfortable throughout, eliminating any distractions from the raid.
Best known globally for equipping esports teams with tournament-grade chairs, Secretlab has outfitted global premier esports tournaments such as Dota 2's The International, the League of Legends World Championship and the VALORANT Champions Tour. With ergonomic features engineered specifically to keep gamers comfortably supported over long hours of use, and backed by an independent Ergonomic Advisory Board whose members work regularly with esports professionals, Secretlab chairs are perfect for the Race to World First.
"Secretlab is a brand partner we've been eyeing since we formed Echo Esports — we share a love for gaming while holding ourselves to the highest standards of performance and excellence. We've tried out many different chairs in the past, but Secretlab chairs have really helped to eliminate the aching that our players usually get during long raids. With the long hours that we're anticipating at the upcoming Race to World First, Secretlab was the obvious choice for the team," said Rogerbrown, co-CEO of Echo Esports.
"Some of the best guilds that I was a part of were the ones where everyone shared a competitive spirit and banded together to conquer the most impossible feats, which often meant staying up all night to clear raids. Feeling uncomfortable could throw you completely off your game, and this is why Ian and I started Secretlab — to support the best at what they do at the highest level. The Race to World First brings back a lot of fond memories for us, and we're looking forward to catching more epic plays from Echo Esports at the upcoming raid," said Alaric Choo, co-founder and Chief Strategy Officer of Secretlab.
BETBY rolls out eSports offering as standalone product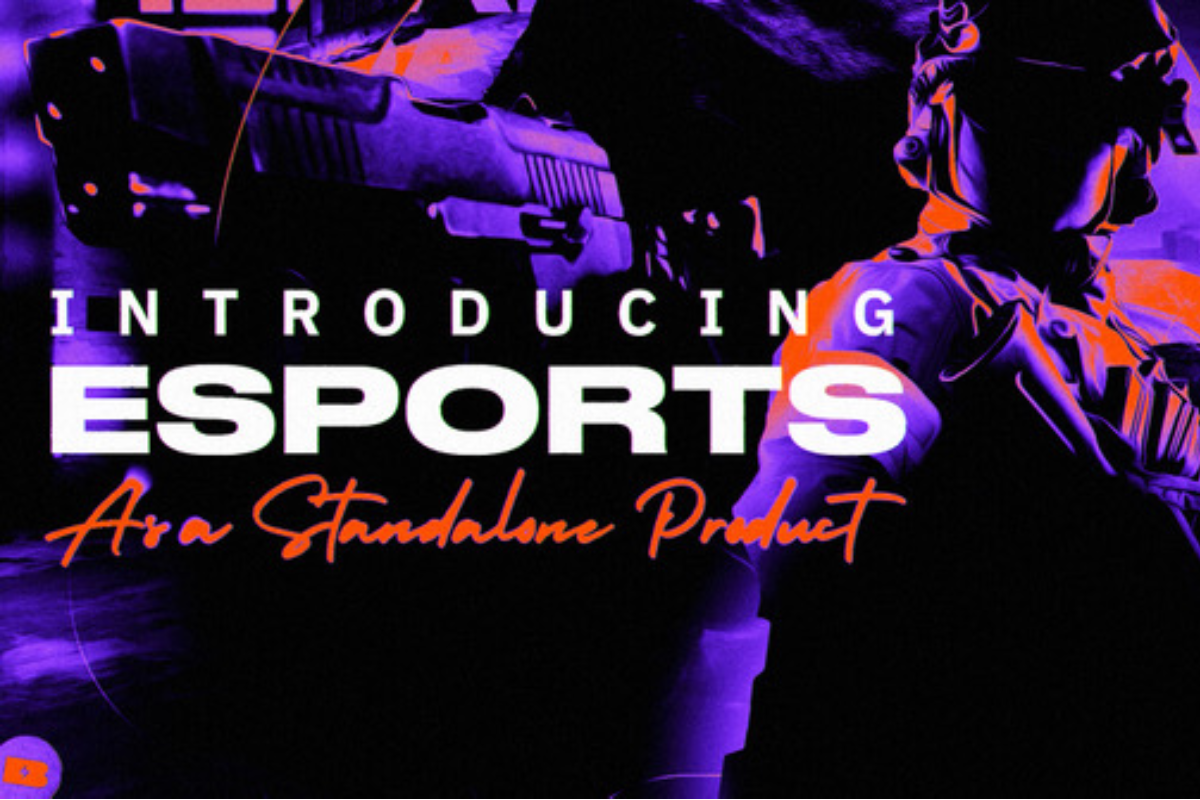 Reading Time:
< 1
minute
BETBY, the innovative sportsbook supplier, has completed the isolation of its eSports solution to ensure it can be added to operator's brands as an individual arm, further adding value to its client base.
The eSports offering sees more than 20,000 events run every month, with 22 different disciplines and more than 56,000 Betby.Games events also able to be bet on every month.
Through the breadth of official data via a number of partners, BETBY is able to give market-leading coverage of an extensive array of eSports competitions.
Included in the stand-alone solution is the proprietary Betby.Games offering, which now boasts eight products across over 30 leagues in the portfolio, guaranteeing 30 live events concurrently, as well as a full suite of business tools and customisable features. 
The separation of the offering further highlights the agility and flexibility of BETBY's platform, with the provider live in key markets across the globe and offering scalable solutions to fit individual operator's needs.
Leonid Pertsovskiy, CEO at BETBY, said: "Our eSports and Betby.Games offerings allow us to bring the highest quality of betting experiences to players. Now, as an isolated product, we're able to bring it to a wider client base than ever before, integrating it as a standalone solution, rather than as part of the sportsbook.
"Naturally, this significantly expands its potential, allowing us to work with more operators and further expand BETBY's presence globally."
G-Loot partners with Riot Games for the Premier G-Loot VALORANT Clash tournament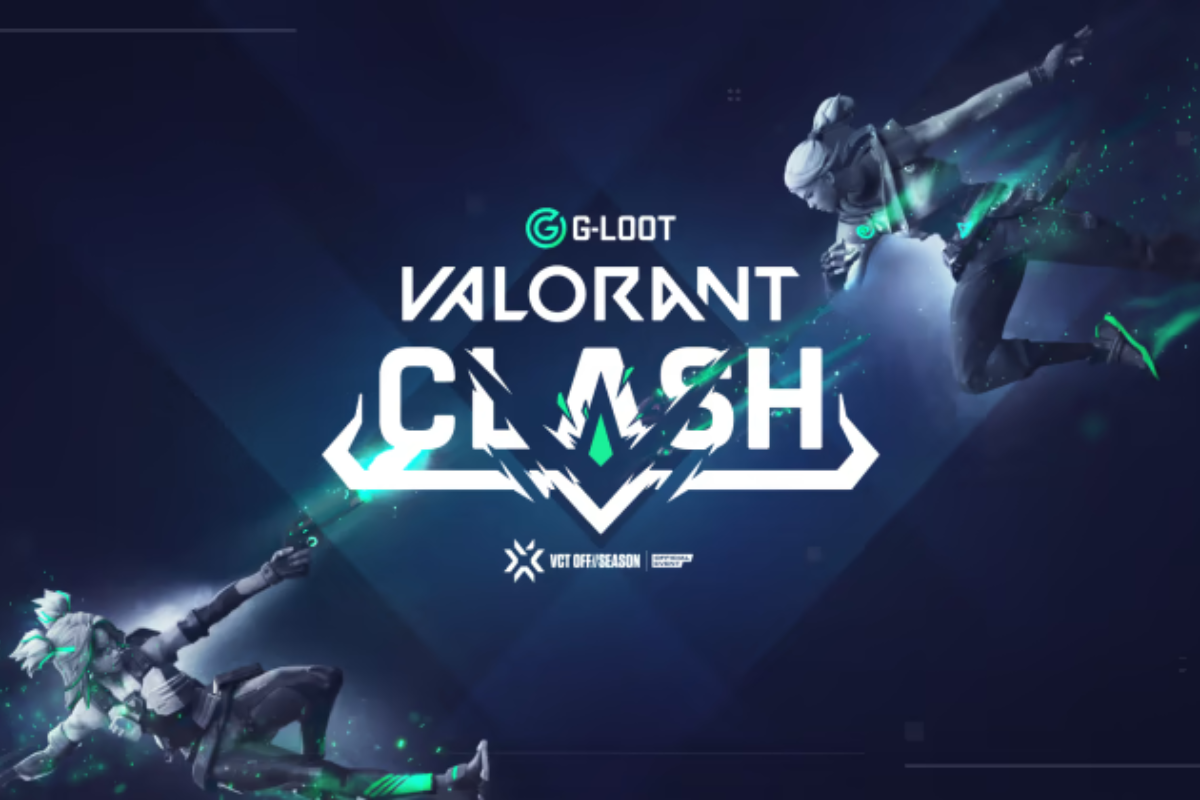 Reading Time:
2
minutes
Swedish esports platform, G-Loot, has announced that it has partnered with RIOT GAMES, Inc. for its Premier G-Loot VALORANT Clash tournament, the VALORANT Championship Tour OFF//SEASON.
"We are extremely proud to have entered a partnership with Riot Games for the VCTOFF//Season," said Simon Sundén, G-Loot's Vice President & Head of Esports.
The tournament will take place in three stages which will include Qualifiers, G-Loot Showdown, and the Grand Finals, and will run from October 19 to November 27. The G-Loot Showdown on October 28-30 and the Grand Finals on November 25-27 will be broadcast live from Stockholm with a team of professional casters and analysts.
G-Loot welcomes players from EMEA to sign up and get a chance to participate in the Clash tournament. Everyone can start their esport journey on G-Loot, and in the end, compete for $50,000 in the VALORANT Clash.
"Part of what makes G-Loot special is that we want to open esports up to a wider audience," said Simon Sundén. "Our hope is that G-Loot VALORANT Clash will soon see even more new teams playing. We've seen a lot of players starting their journey on G-Loot to eventually become pros. We look forward to seeing underdog stories in this tournament as well."
VALORANT was launched in 2020 and has quickly become one of the most popular FPS titles in the world, attracting millions of esports players and concurrent viewers each day.
"VALORANT has become one of the biggest esports titles after just two years since launch attracting millions of viewers worldwide. We are extremely excited to start working on producing high-quality tournaments for the EMEA region", Simon continues.
The tournament is a part of a wider series of third-party events in VCT OFF//SEASON that is taking place after the CHAMPIONS. For more information about VALORANT esports competitions, please visit www. valorantesports .com
The return of Team Esports South Africa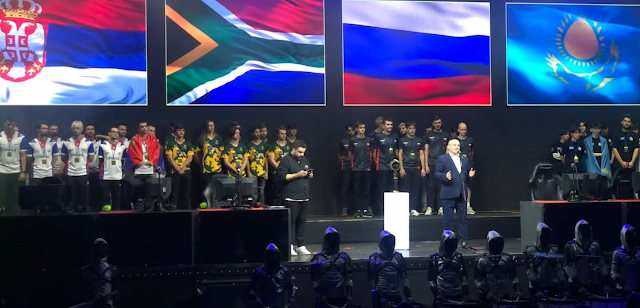 Reading Time:
< 1
minute
Mind Sports South Africa's Student Team Eaports South Africa arrived home safely from Russia on Monday, 19 September 2022.
While there were critics who voiced their opinion that South Africa should not have sent a team to Russia, MSSA's Board took the view that it was an important championship in which to compete as Team Esports South Africa would be able to gain valuable international experience.
Certainly facing the mighty CSGO and DotA 2 teams of Serbia, Russia and Khazakstan at first saw Team Esports South Africa overwhelmed, but such was the character and resilience of the South African team that the team members upped their games in subsequent games.
Simon Zandstra, captain of the CSGO team said of the experience, "It was a very good experience all round. Overall everyone had a rough time being introduced to international gaming as the standard is much  higher than what is found in South Africa."
Suhail Khan, captain of the DotA 2 team said of the experience, "This was a worthwhile experience. This was the first time that a number of our players had participated in a first class international event. The hotel, hosts (Russian Esports Federation – ReSF), championships, and other players were absolutely amazing." Sebastian continued to add, "The event has helped the entire South African team to grow and develop. This event will long be remembered as a watershed in terms of the improved standard of South African esports".
Colin Webster, MSSA President, stated, "The team did South Africa proud. All of the team members are a credit to the country and I am sure all will grow in stature, experience, and skill as time goes on."