Everything You Need to Know About Wagering Slots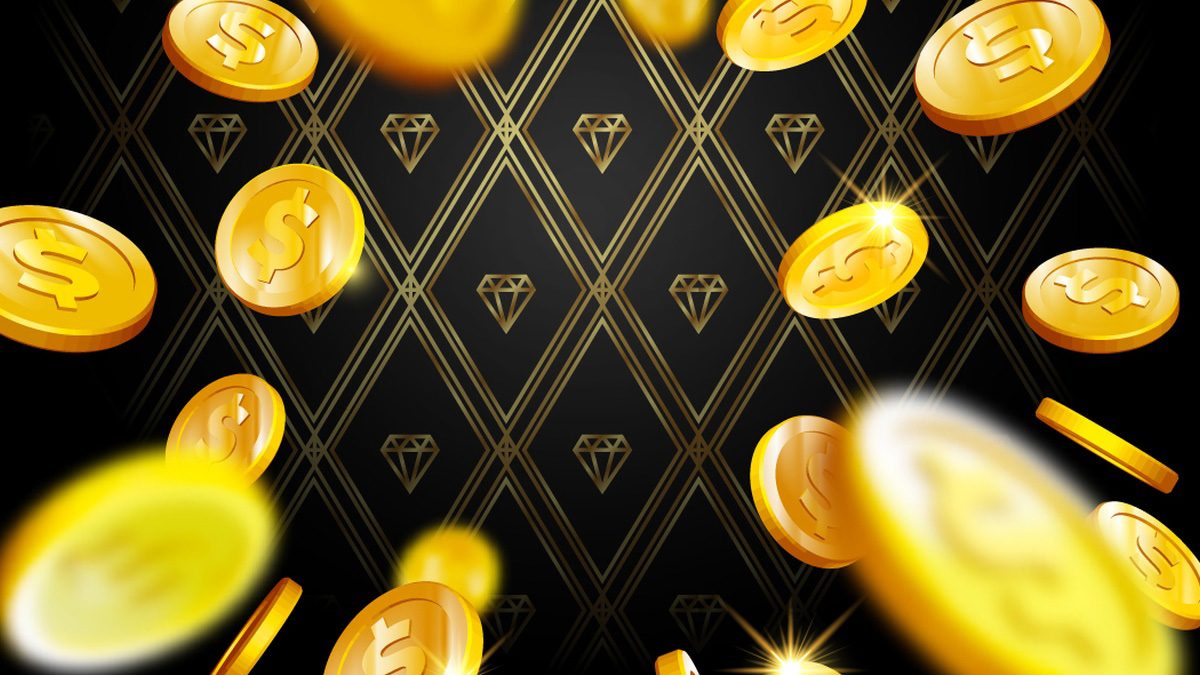 Reading Time:
4
minutes
So, do you want to know how to get around wagering slots requirements? Whether you like to play online slots or other forms of gambling, you must accept wagering if you intend to play regularly.
What Exactly Are Wagering Requirements, and How Do They Work?
To comprehend what wagering slots requirements are and what function they play in the realm of online gambling, we must first establish the groundwork. Online casinos have always had cheaper operating costs than brick-and-mortar casinos.
As a result, operators may now provide significant benefits to entice players to join their casinos. Gamers have grown to anticipate a variety of free benefits, including welcome bonuses, and cashbacks.
So, what precisely is wagering? Wagering is the number of times you as a player must play the online slots games through the bonus money before requesting a withdrawal. Other terms and conditions, such as a maximum bet rule or game restrictions, may also apply to bonuses.
Many gamers are so eager to begin playing that they never read the terms. Of course, this puts them in danger of violating the bonus terms. If you are looking for a risk-free experience, consider trying out your hands on no wagering slots.
The Importance of Wagering Slots Requirements
To counteract money laundering, online casinos are required to incorporate wagering restrictions when offering online slots. Without wagering requirements, criminal groups may deposit significant quantities of money and remove the funds to their bank accounts, claiming the funds to win.
If you read the terms and conditions, you will see that even with your own money, online casinos normally need a particular level of the play-through.
How to Calculate Wagering Slots
To discover how to bypass wagering requirements, you must first completely comprehend how they function. Assume that a new casino has piqued your attention and that you have opened a new account.
Assume that the casino is also providing new players a 100% match bonus up to £100 with 30x wagering requirements. The wagering requirements will look like this:
Example 1: £100 (casino bonus) multiplied by 30 (wagering requirements) is £3000. In this first scenario, you must risk £3000 before requesting a withdrawal. However, some casinos provide sticky bonuses, which implies that your cash will be mingled with the bonus funds. In such a case, the wagering requirements would be as follows:
Example 2: £100 (deposit) + £100 (casino bonus) multiplied by 30 (wagering requirements) is £6000. While the wagering is double that of the previous example, their sticky bonus has an advantage: you will begin wagering immediately and with a considerably greater balance, allowing you to play online slots more aggressively.
Fulfilling and Exceeding Your Wagering Requirements
To meet and overcome your wagering requirements, you must first grasp the complexities of how they work and then learn to play smartly.
Selecting a Casino
Some online slot casinos have wagering requirements of 50X or more, while others have wagering requirements of less than 30X. Some casinos also limit the amount of money you can earn through casino bonuses, so do your homework and shop around.
Choose an online slot casino with suitable bonus terms and a positive reputation among enthusiasts.
It must be properly licensed and controlled, easy to use, and have conveniently available customer service if you have any queries or face any difficulties with your bonus.
Casinos with No-Wagering
You can also discover an online casino that does not have any wagering restrictions.
These no-wager casinos are growing more popular since their bonuses have fewer restrictions, but you won't find huge sums of free money.
A small amount of free money or no wagering slots, on the other hand, can be just as beneficial. Both of these incentives often involve a deposit but do not require you to bet your earnings a certain number of times before you can withdraw them.
Conditions of Use
When you have the opportunity to claim a welcome bonus or any promotional offer, carefully read the terms and conditions.
The fine print will tell you about all the stipulations that come with the bonus offer, such as the wagering requirements and what you need to do to meet them.
In most cases, you'll need to make a minimum deposit to earn the bonus in the first place.
You may be required to utilize a certain deposit method to claim it, and you may only have a limited period to do so. Every online casino is unique, and they all have their own set of rules and regulations for satisfying the criteria when playing online slots.
Selecting Online Slot Games
Different online slot games contribute varying percentages of your stake to the criteria.
Determine which games qualify and how much of your wager they contribute, and then play the games that offer you the most bang for your wagering requirement buck.
The majority of online slots contribute 100% of your stake to the criteria. If you opt to play online slots, you will find that you can satisfy your criteria more swiftly and simply.
Play the Proper Way
You are aware that playing online slots can help you satisfy your wagering requirements more quickly. However, not all slots are made equal. It is critical to consider the variance of your games as well as the RTP (Return to Player Percentage).
Variability is increased in games with a lower RTP. They don't pay out as frequently, but when they do, they pay out more money. If you're looking to satisfy wagering requirements, start with these sorts of games.
This will provide you the opportunity to rapidly boost your bankroll while also offering insurance against potential losses.
After you've padded your bankroll, relax and play lower-variance games. These will have a high RTP, which means they will pay out smaller sums more frequently. They are a safer wager since they do not quickly deplete your bankroll and allow you to keep more of your gains over time.
Conclusion
Wagering criteria on slots are simple yet tough to meet. That has a lot to do with how quickly you have to do them and how much money you have to spend. Many casinos ask players to meet a wagering requirement within 14 days after accepting the deal.
All of the fun can be found at the top wagering slot sites. Register now and give them a shot. Good luck.
Gaming Americas Weekly Roundup – November 28-December 4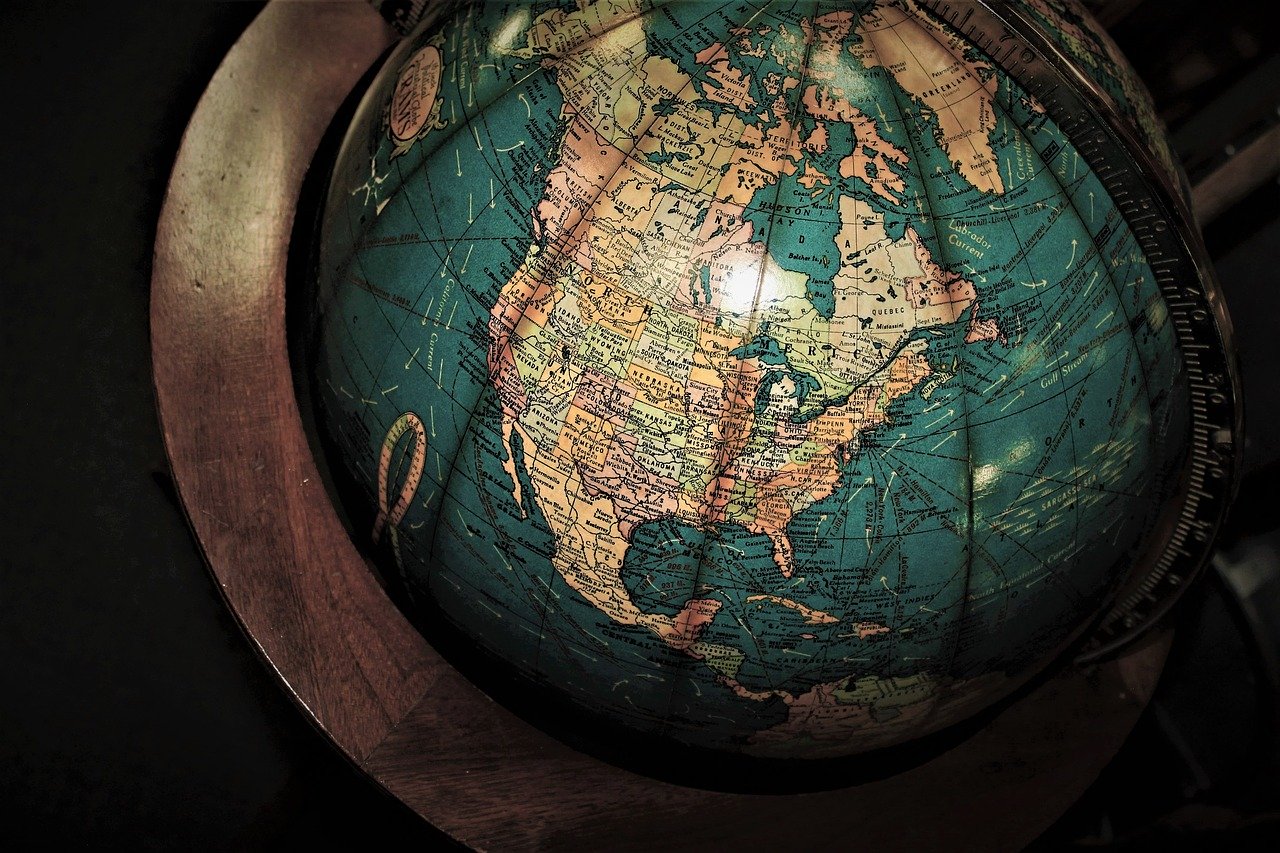 Reading Time:
2
minutes
Welcome to our weekly roundup of American gambling news again! Here, we are going through the weekly highlights of the American gambling industry which include the latest news and new partnerships. Read on and get updated.
Latest News
Novibet has entered the Mexican market. This is Novibet's first move outside of Europe, and it is a key step in its strategic expansion plan as it seeks to enter new markets including Latin America and North America.
Greco has registered as a vendor in New Jersey, where it plans to start its US operations in enhancing risk management for online casinos and iGaming operators. Resorts Digital Gaming has already announced it has an agreement in place with Greco, which the New-Jersey-based arm of Resorts Casino and hotel hopes will "herald a wider shift in the local industry, worth $3.12 billion to the state economy".
The ACMA has requested that Australian internet service providers (ISPs) block more illegal offshore gambling websites, after investigations found 9 services to be operating in breach of the Interactive Gambling Act 2001. The latest sites blocked include Winning Days, 21Bit Casino, Oshi Casino, Lucky Elf Casino, NeoSpin, Lets Lucky, Boho Casino, Ripper Casino and BC.Game.
Scientific Games has announced that it will provide the company's latest WAVE point-of-sale technology across Atlantic Lottery's retailer network of 3000 locations in the Canadian provinces of New Brunswick, Prince Edward Island, Nova Scotia and Newfoundland and Labrador.
PointsBet Holdings, the leader in live betting, announced the company has officially unveiled its market-leading mobile app and digital sports betting product in the state of Maryland.
The Mohawk Council of Kahnawà:ke has launched a constitutional challenge against iGaming Ontario and the Attorney General of Ontario over the provincial government's unilateral changes to the way gaming is managed. It says the changes are illegal and unconstitutional and is contesting Ontario's re-interpretation of Section 207 (1) of the Criminal Code, which permits provinces to regulate single-event sports betting.
Underdog Fantasy has been named "Fantasy Sports Site of the Year" by the 2022 edition of the American Gambling Awards. The American Gambling Awards are produced by Gambling.com Group Limited, a leading provider of player acquisition services for the regulated global online gambling industry.
Partnerships
Pragmatic Play has established an agreement with Peruvian operator Tinbet for three of its leading verticals. Tinbet's customers will benefit from Pragmatic Play's leading Slots, Live Casino and Virtual Sports content, featuring a vast collection of exclusive products that are proven to boost player engagement.
Sports.com has entered into an exclusive multi-year Partnership with Berlin-based Data Sports Group. The Partnership will allow Sports.com to provide world-class sports content to digital publishers. The Partnership will be the first solution marketed under the Sports.com brand.
Gift & Go has finalised a long-term extension to its partnership with a subsidiary of Light & Wonder to continue its growth and expand its revolutionary gifting technology software across U.S. markets. The three-year agreement will further enhance Light & Wonder's position as a global leader in land-based casino ecosystems and cross-platform game experiences.
Fandifi Technology Corp has announced that the company is teaming up with Esports Awards to present day #1 of LVL Up Las Vegas. LVL Up Las Vegas is taking place December 11-13 coinciding with the 2022 Esports Awards.
How Online Casino is Changing the Gambling Landscape in Europe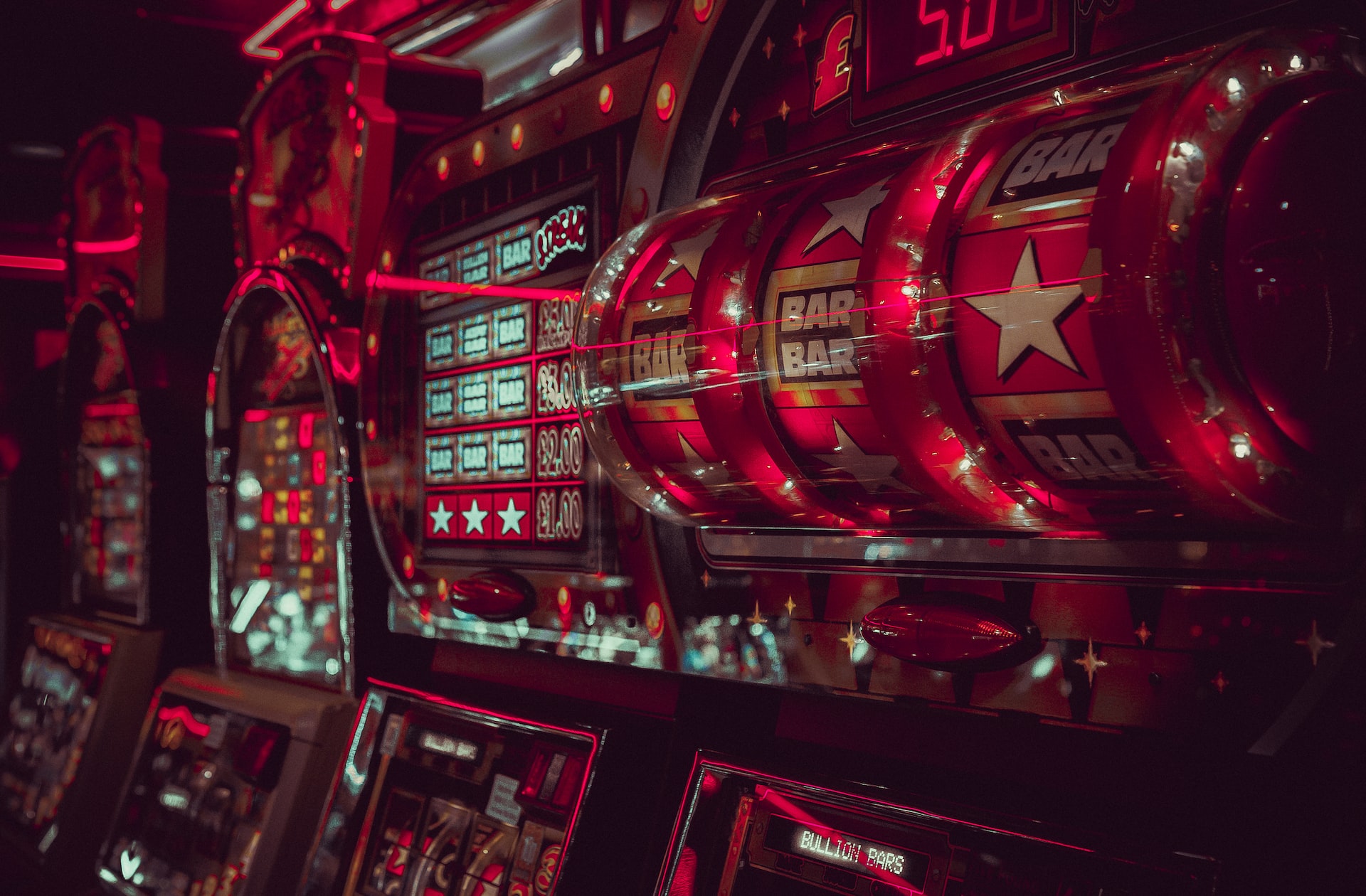 Reading Time:
3
minutes
It is no mystery that the advancement of the internet has facilitated the rise of several industries, with the online gambling industry serving as one of the finest examples. This is unsurprising to the majority, as we live in an age where digital technology is constantly evolving. Due to the proliferation of online casinos, the gaming environment in Europe is undergoing a rapid transformation. Today, more individuals prefer to bet online rather than in traditional casinos.
This tendency is most prominent in Europe, where many nations now regulate and legalize internet gambling. Moreover, with the onset of modern technologies such as blockchain, which has allowed Bitcoin bookies and gamblers to access casinos with altcoins, making it safer and faster, it is fascinating to witness how the market is shaping up.
What trends are emerging in the online casino industry in Europe?
Some of the latest trends in the online casino industry in Europe include the rise of mobile gaming, the popularity of live dealer games, and the growth of social casinos. Mobile gaming is becoming increasingly popular as more and more people own smartphones and tablets. Live dealer games are also growing in popularity as they offer a more realistic and immersive experience. Social casinos are also becoming more popular as they allow players to interact with each other and compete for prizes.
There are numerous reasons why internet gambling in Europe is growing in popularity. It is significantly more handy than traveling to a physical casino. Using a mobile casino app, you may bet from the comfort of your own home or even on the go.
Another reason internet gambling is so prevalent is that there are now many more possibilities than in the past. In the past, most gamblers were restricted to land-based casinos with a limited number of games. Today, however, there are countless online casinos to pick from, each with its own distinct game selection. Therefore, regardless of your gambling preferences, you can find an online casino that suits you.
The improving safety and security of internet gambling in Europe is a further element contributing to its growing popularity. In the past, there were concerns over the security of internet gambling. But technological advancements and increasing government regulation have mostly remedied these worries. Nowadays, online gambling is safer than land-based casinos.
All factors considered, it is not surprising that online gambling is gaining popularity in Europe. Due to its convenience, variety, and security, an increasing number of consumers prefer online gambling to traditional brick-and-mortar casinos.
The impact of technology on online gambling in Europe
The impact of technology on online gambling in Europe is significant. Online gambling is a rapidly growing industry, and technology has played a significant role in its growth. The availability of online gambling services has made it easier for people to gamble, and mobile devices have made it even more convenient.
Technology has also allowed the development of new gambling games and platforms, making online gambling even more popular. Furthermore, it has also enhanced security through blockchain, and with the combination of AI, not only is online casino more interesting but even more reliable and safe.
The future of online casino in Europe
The future of online casinos in Europe is looking very bright. With the recent legalization of online gambling in many European countries, more and more people are turning to the internet to play their favorite casino games. This trend is only expected to grow in the coming years as more and more people discover the convenience and fun of playing online.
A prominent reason why online gambling is growing in popularity is that it is becoming increasingly safe and secure. With the latest advances in technology, online casinos can now offer their players a very high level of security, ensuring that their personal and financial information is always safe.
So what does the future hold for online gambling in Europe? It looks like it will continue to grow rapidly, with more and more people discovering its many benefits.
Gaming Corps Announces Approval for Netherlands Launch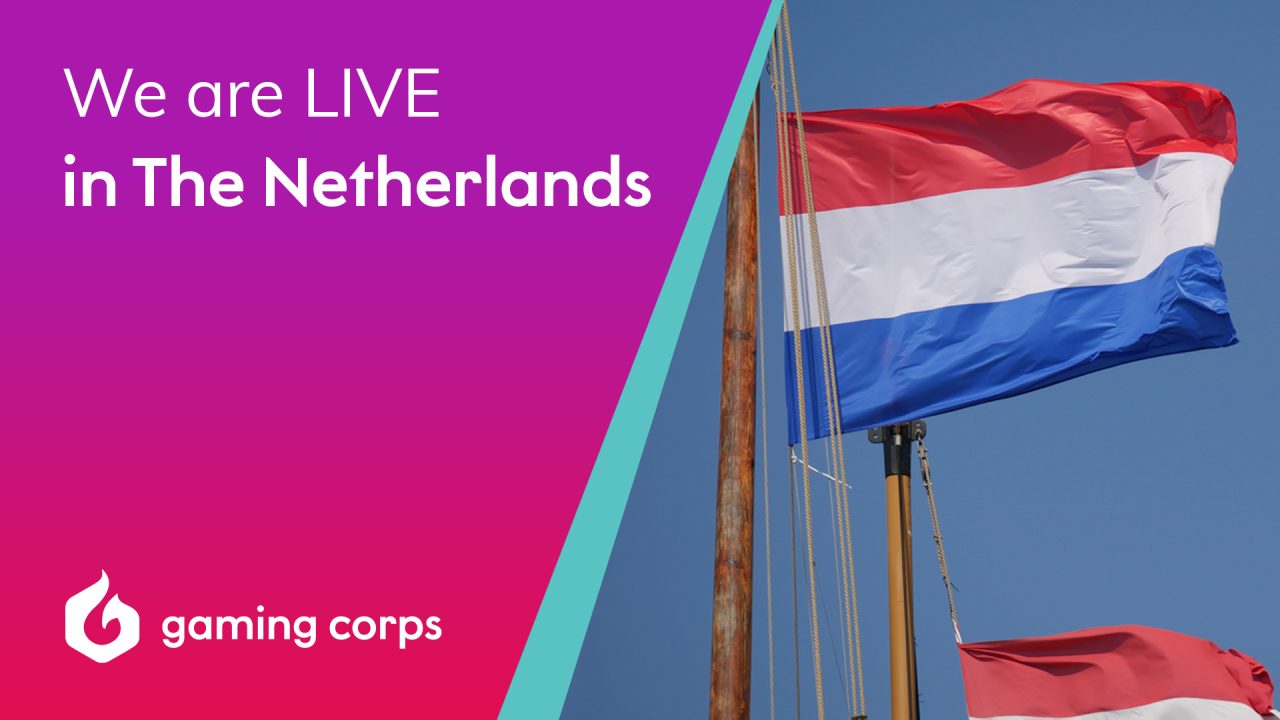 Reading Time:
< 1
minute
Up-and-coming Swedish developer, Gaming Corps, has expanded its reach within regulated markets by meeting approval requirements to launch its diverse portfolio of Plinko, Mine, Crash, Table and Slot content within the Dutch market. Gaming Corps has already announced that its growth strategy will include a number of new markets over the next year and is thrilled to begin with certification for its proprietary content to Dutch players.
With a commitment to integrity and player protection, Gaming Corps' will soon be live with several operators in this new market with titles that include: Penalty Champion, Tikiz N Juice, Stormy Witch, Coin Miner, Jet Lucky 2, Skyliner and Cat Ching.
Juha Kauppinen, CEO at Gaming Corps, said "New markets expand the reach of our popular titles and add a new audiences. We see these strategic entries as important to the future of the company while we strive to make the most of our existing titles and those in development. We're pleased that our content has already received a warm reception amongst the new set of operators we're now able to open communications with and look forward to announcing those deals soon."
Gaming Corps is an established gaming company with a background in video games that is now experiencing growth in the iGaming sector. Having recently attracted some of the industry's leading talent, its strategy is to grow within regulated markets.