European Gaming meets Gökçe Nur Oguz, CEO and Co-Founder of Playable Factory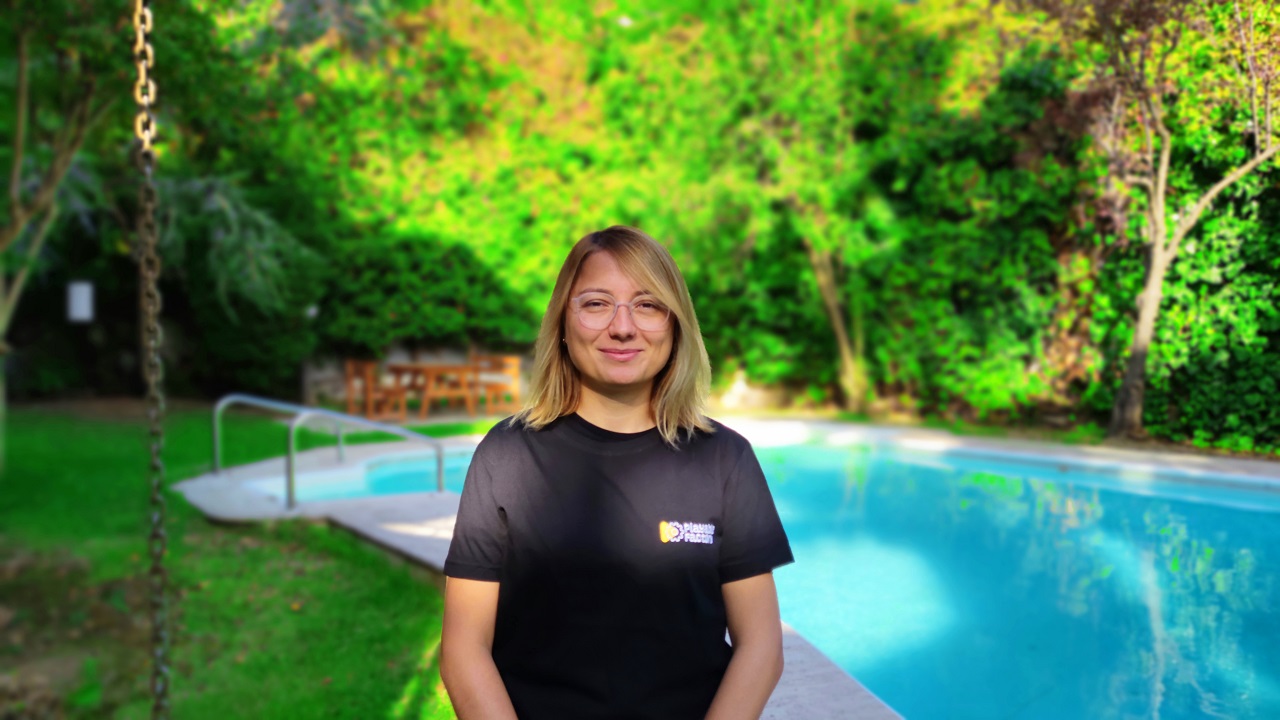 Reading Time:
4
minutes
Q: Tell us about how & why you came to found Playable Factory?
Over four years ago – when we founded the company – gaming was booming and it still is today. All our friends were working in the sector and we wanted to, too. We were new to it all. Monetization, LTV, CPI… sounded like another language to us but gradually we learnt from our friends and tapped into the scene. As we grew our understanding, we realised playable ads played an important role. If done well, they can add to the experience of gaming. But good ones were frustratingly hard to find. So, along with my co-founders, Berat and Omer, we started making them ourselves and the rest is history.
Q: What were you doing before that/what led to it?
After university, I completed a PhD in Fluid Dynamics, a subdiscipline within physics and engineering. There were a few gamification projects, like building games for people to play that would simultaneously have a background programme running to solve an operational problem. This part had me captivated. Outside of academia, I was always gaming and would gamify everything I did. Not just computer games, but card games, board games etc… So it felt natural to me to do something I enjoyed.
Q: Describe Playable Factory & Gearbox in a nutshell?
Playable Factory is a company that focuses on the creative needs of digital advertisers. The focus is mostly on playable ads and recently on video ads for gaming clients specifically. Our secret (or not so secret) weapon is Gearbox, an online editing and iterating platform for creatives. This is split into two: Gearbox Playable, create your own tailor made playable ads (create, iterate, download and repeat) and Gearbox Video, a tool that allows users to record gameplays easily and create/edit/tweak to their heart's desire. You can generate hundreds of videos in an automated process with one click.
Q: What kind of support can a gaming developer (or brand marketer) expect from your
platform?
Gearbox is made for people who want to monetize their games. It's a one-stop shop for advertising and promotional videos. No prior coding knowledge is needed so anyone can use it, which hasn't really been done to this extent before – with full, fast-response, technical support. It's like having the full agency experience on one platform. For developers, we provide them with market insights around playable ads, guiding them to the right concept in
a speedy manner. They can get creative with graphic filters, text to speech options, banners… and any feature that improves the performance of the playables or video ads.
Q: Who are your clients?
We work with top mobile game publishers: Zynga, Playtika, Dream, Voodoo, Lion Studios, Gram Games and lots more. Apps publishers like Funimate, Trendyol and Gopuff. And brands include Hasbro, LEGO, Unilever and L'Oréal.
Q: What is unique about the Turkish mobile market/why has it become known as the Silicon
valley of the mobile gaming market?
Turkey's become a global mobile gaming hub. It's amazing to watch it take off. Some of the best publishers and developers in the world are based here. I think it's got a lot to do with the ability for rapid development. You'll find teams of 4-5 young people making a steady stream of mobile games that they send out into the market. Thanks to home-grown success stories, the eyes of investors have turned towards us. But it's also down to the culture here. Gaming is hugely popular in Turkey and you can feel the passion and drive among people in the
scene here. Local and global economic forces make international expansion lucrative and it feeds back into making the industry making it even bigger and better – and long may it continue.
Q: Have you always been passionate about gaming? When did you first get into it?
I've always liked games: console, board games, mobile games… For me, it's cracking the puzzle that gets me hooked on a game. In my childhood, my younger sister and I were always inventing our own games. Now, business-wise, my co-founder Berat and I, enjoy gaming together and playing board games in our downtime. We actually got the licence for the hugely popular party game Codenames from Czech Games. Since then, we've published two more board games together. This was before we entered mobile gaming.
Q: What's your favourite mobile game?
It has to be 2048. I like puzzles and numbers 🙂
Q: What's been the biggest challenge you've overcome in your career to date? And greatest
success?
Without a doubt: building a company from scratch on a technology that we learned all by ourselves, with no training. I didn't know how to build playable ads, I didn't know anything about HTML5 gaming and coding so finding a good developer and establishing a business was the biggest challenge.
Q: What's one piece of advice you'd give to start-ups in the gaming industry?
I never truly understood the importance of a team before I started working in gaming. PhDs involve mostly working solo and it misses the team spirit. The pressure is high because the success of your work is always dependent on you, and you alone. The gaming industry is totally different. Success reflects on the team who built the game. I wish I'd known that before joining the industry. So, my advice would be to evaluate your team, and believe in them because that's the only way to reach success. If you don't like the people you work with, it's often much harder for you to fulfil your full potential. When your motivations align with your team's, you can combine forces and focus to get the success you deserve.
Pocket Gamer Connects London Smashes Attendance Records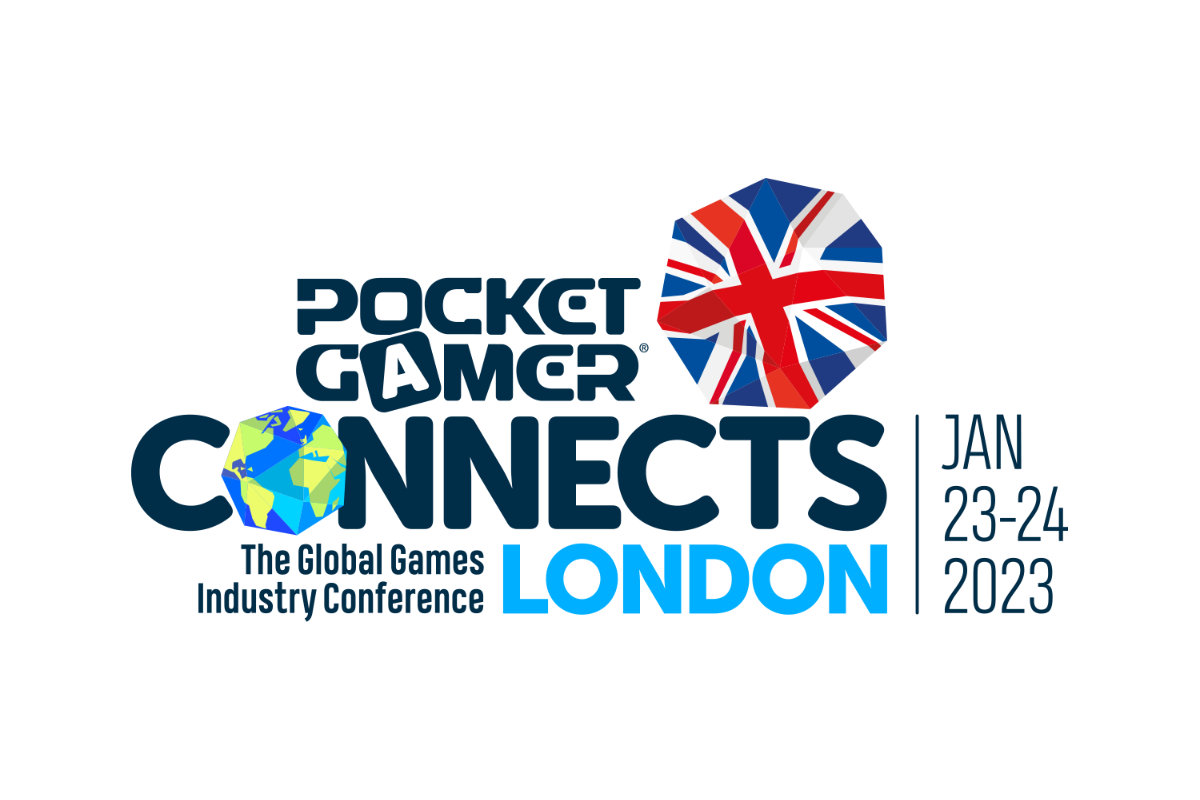 Reading Time:
2
minutes
The industry's most popular mobile games industry event, Pocket Gamer Connects London officially revealed the attendance numbers for the biggest and most successful conference since launching in 2014. The highest-selling and well-turned-out B2B event took place on January 23rd and 24th in The Brewery, London which saw over 2,600 industry professionals looking to meet and network with the inspirational leaders in the mobile games and tech sphere space.
A total of 1,200 companies attended Pocket Gamer Connects over the course of the two days, with over 280 influential speakers showcasing their expertise to the masses. 68% of game makers made up the bulk of the attendees as the show hosted the meeting space for thousands of business professionals to network, grow and be known amongst the mobile games and technology community.
Pocket Gamer Connects has established an outstanding global reputation as the must-attend conference to meet the exciting global game makers, developers and publishers of tomorrow. Adding to the mix were some of the world's top investment funds, angel investors, tools providers and platforms.The content also broke records with multiple panels and thought-provoking discussions on all relative subjects in AI, Web3, Blockchain, the Metaverse and more, matchmaking activities for game makers, as well as networking opportunities for those in the industry looking to scale their business and grow their companies.
A total of 65 countries were represented this year at Pocket Gamer Connects across 6 continents bringing together the best influential names in mobile games. This particular event saw 50% of UK attendees and 50% of international guests contributing to London's booming economy.
Lousie Connoly from London & Partners said "The staggering number of UK and international attendees at this year's Pocket Gamer Connects highlights London's global reputation as a mobile games capital and hotspot. The event acts as one of the key cornerstones for London's mobile gaming sector, providing incredible opportunities for industry professionals, investors and thought leaders to meet, network and push new boundaries in the gaming space"
Pocket Gamer Connects London 2023 saw new rising stars within the games and tech industry including MobileAction- an intuitive App Store Optimization and Mobile App Intelligence platform that announced the launch of its new CPP Product. The new product is the first and the only CPP Intelligence in the industry, offering several solutions to app marketers.
Launching at Pocket Gamer Connects London, Mobile Action has expressed its appreciation for the event and on exhibiting their new product there "Pocket Gamer is a huge event for the mobile gaming industry and CPP's a highly leveraged feature among gaming apps. This was the perfect opportunity for us to launch our new product in PGC, and to meet with high-quality prospective clients" said Alara Ozcam of MobileAction.
Hitting record numbers of attendees to date, Pocket Gamer Connects is successfully contributing to becoming one of the most highly praised and respected mobile games conferences for those within the games industry. Pocket Gamer Connects sets its standards high at the start of the year before a host of upcoming events set to take place internationally.
Chris James, CEO of Pocket Gamer says "What a fantastic way to start the year! Our most successful PGC event to date so far, and it's only the beginning of what we have planned this year! We can't wait to see more new faces from all areas of the games industry at our next event due to take place in Seattle in May."
Andrew Grimshaw named as Checkd Dev's new Commercial Director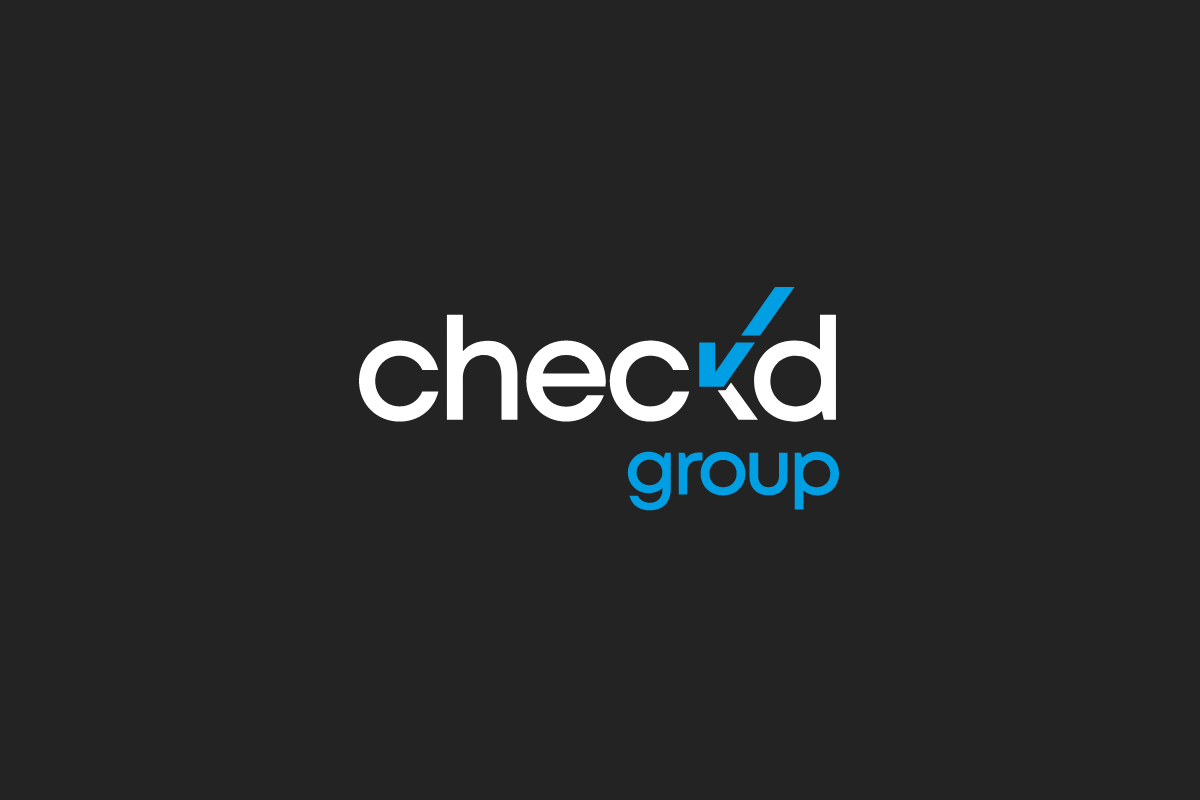 Reading Time:
2
minutes
Fast-growing iGaming business Checkd Group has appointed experienced iGaming professional Andrew Grimshaw as Commercial Director of its thriving Checkd Dev division.
Grimshaw joins Checkd from FSB Technology, the omni-channel tech stack and trading services provider where he held the role of Business Development Director. Having been installed in his new role, Grimshaw will lead the growth strategy for the UK-based tech developer.
With a previous four-year tenure at SIS, the leading multi-channel supplier of 24/7 live betting services, Grimshaw's experience also includes the online growth and internationalisation of WAB (Watch & Bet) racing.
Checkd Dev's recent successes include the delivery of a new Acca Assist betting tool for Sky Bet and the creation of an enhanced Sky Sports Fantasy Football (SSFF) platform for this season, which incorporated the 2022 World Cup. Checkd Dev has also enjoyed success in developing solutions for media partners, notably including the talkSPORT EDGE app.
Checkd Dev is targeting the growing North American market, where it has developed tech solutions for Checkd Group's flagship FlashPicks brand, with the launch of a new sport betting app set for later this year.
In his new role, Grimshaw will oversee the continuing expansion of technology-based solutions to Checkd's media and operator partners across both the UK and North America.
Adam Patton, Checkd Dev MD, said: "Our Checkd Dev division continues to go from strength to strength and given our ambitious plans on both sides of the Atlantic, this was the perfect moment to install a new Commercial Director to lead the way in forging new partnerships.
"Andrew is very well-known in the industry and possesses exactly the depth of knowledge that we were seeking for this position. His insight and expertise will be a massive boost in expending the delivery of our award-winning tech solutions."
Andrew Grimshaw, Commercial Director at Checkd Dev, said: "Checkd Group as a whole has made great progress in recent years with a roster of clients that speaks for itself. Their approach to technology-based solutions is cutting-edge, ultra reliable and delivers rapid revenue growth opportunities for operators and I am delighted to become part of the team.
"With the launch of a brand new sports betting app in the United States on the horizon, this is a great time to have joined Checkd Dev and I look forward to showing partners old and new exactly what we have to offer."
R. Franco Digital returns to ICE London 2023 to showcase innovative portfolio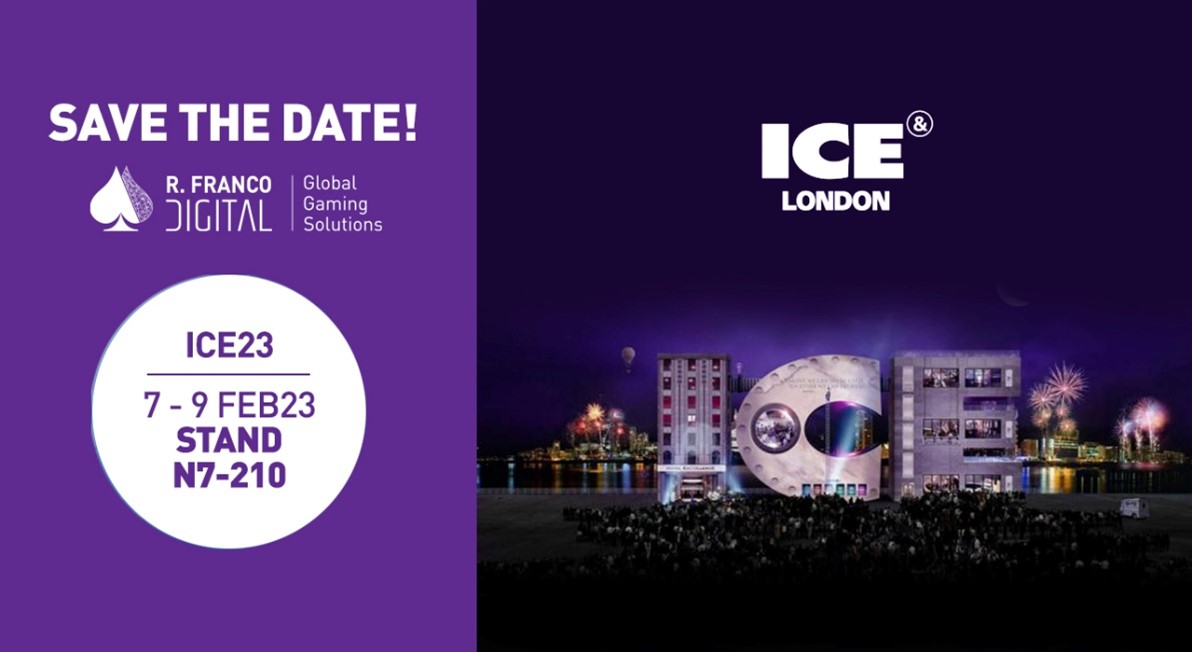 Reading Time:
2
minutes
Franco Digital, R. Franco Group's digital division,is making a return to ICE London 2023 next month, ready to show delegates its latest platform-based solution, remote gaming server and expanded games portfolio.
Spain's leading provider will be exhibiting its offerings at Stand N7-210 at ExCeL London on February 7-9, where among the innovative and advanced solutions on display will be the standout IRIS 4.0 platform. The open, omni-channel operation system has been making industry waves for its complete, versatile and stable technological features. These allow operators to integrate player management, payment gateway administration, promotions, game configuration and responsible gaming tools.
Also being showcased by R. Franco Digital is the IRIS Power Vault. The data-monitoring application can be used for different regulated markets including Spain and Colombia. Adaptable to different legal frameworks, the product can be used in conjunction with IRIS 4.0 or independently.
Franco Digital's varied slot catalogue will also be promoted at the event. Featuring award-winning titles comprising both classic and innovative releases, the range of games are a reference point in the industry for their great performance, rich content, mathematical modelling and player experience. Recent titles that will be on show includeVikings Rage,Treasure Keeper and Total Strike.
Rounding off the offering, R. Franco Digital will also be pushing its state of the art remote gaming server, Kolyseo. Based on microservices with an MGA licence, the aggregator can host any type of game and is scalable to an unlimited capacity.
Situated at Stand N7-210, R. Franco will be looking forward to welcoming delegates to discuss its range of comprehensive and innovative solutions.
The R. Franco International team, led by Javier Sacristán, International Business Director, said: "We are delighted to announce we will be back in attendance at this year's ICE London event. It always provides us with a fantastic opportunity to display our products and technological developments, and we look forward to welcoming both old and new clients.
"ICE London is one of the most important events in the industry and allows us to not only showcase our own solutions but gain valuable industry insights to strengthen our own development and growth."