Denmark Records Sports Betting Decline as Land-based Casinos Bounce Back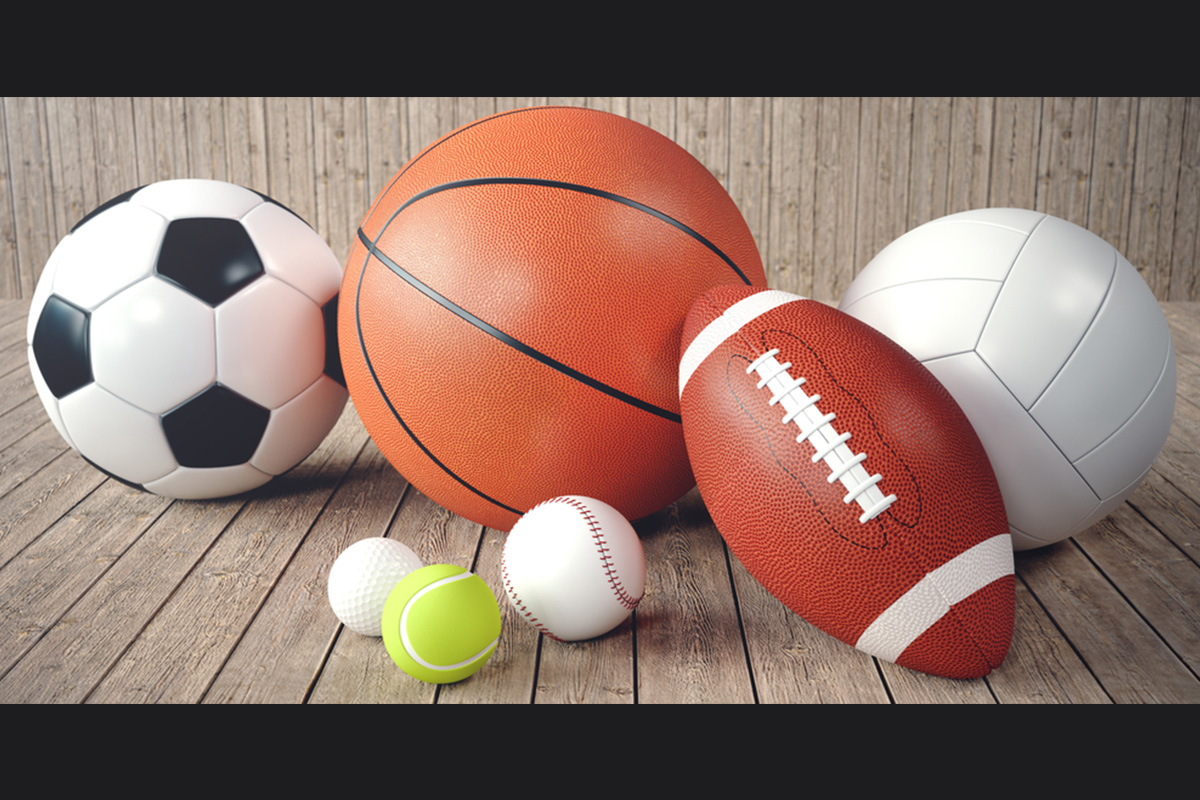 Reading Time:
< 1
minute
Consumer spend at land-based casinos and gaming machines in Denmark has risen in Q1 2022, at the expense of sports wagering and online casino.
According to the latest figures from the Spillemyndigheden, Danish gambling's regulatory body, revenue during the first quarter of the year increased, driven by the latter two metrics.
Overall, gross gaming revenue from January to March came in at DKK 1.575 billion, a 20% increase on the Q1 2021 result of DKK 1.3 billion.
"The figures show that the gambling spend on betting and online casino has fallen compared to the same period last year," Spillemyndigheden observed.
"On the other hand, the gambling spend on gaming machines and land-based casino has increased compared to the same period last year, since the latter gambling sectors were affected by lockdowns in connection with COVID-19 in March 2021."
Danish betting revenue fell through Q1, as income in February and March failed to offset a stellar start to the year. GGR across the three month period declined 3.7% to DKK 567 million from DKK 589 million.
Online casino took the lion's share of GGR through Q1 after coming at DKK 702 million, although still registering a decline of 2.5% YoY from DKK 720 million due declines in both February and March.
On the other hand, January witnessed a 1.4% rise in igaming GGR to DKK 261 million from DKK 258 million, however, the following two months saw declines of 1.6% to DKK 214 million and 7.4% to DKK 226 million, respectively.

Esports Scotland Appoints Strive Sponsorship to Maximise Commercial Opportunities Ahead of Commonwealth Games and Beyond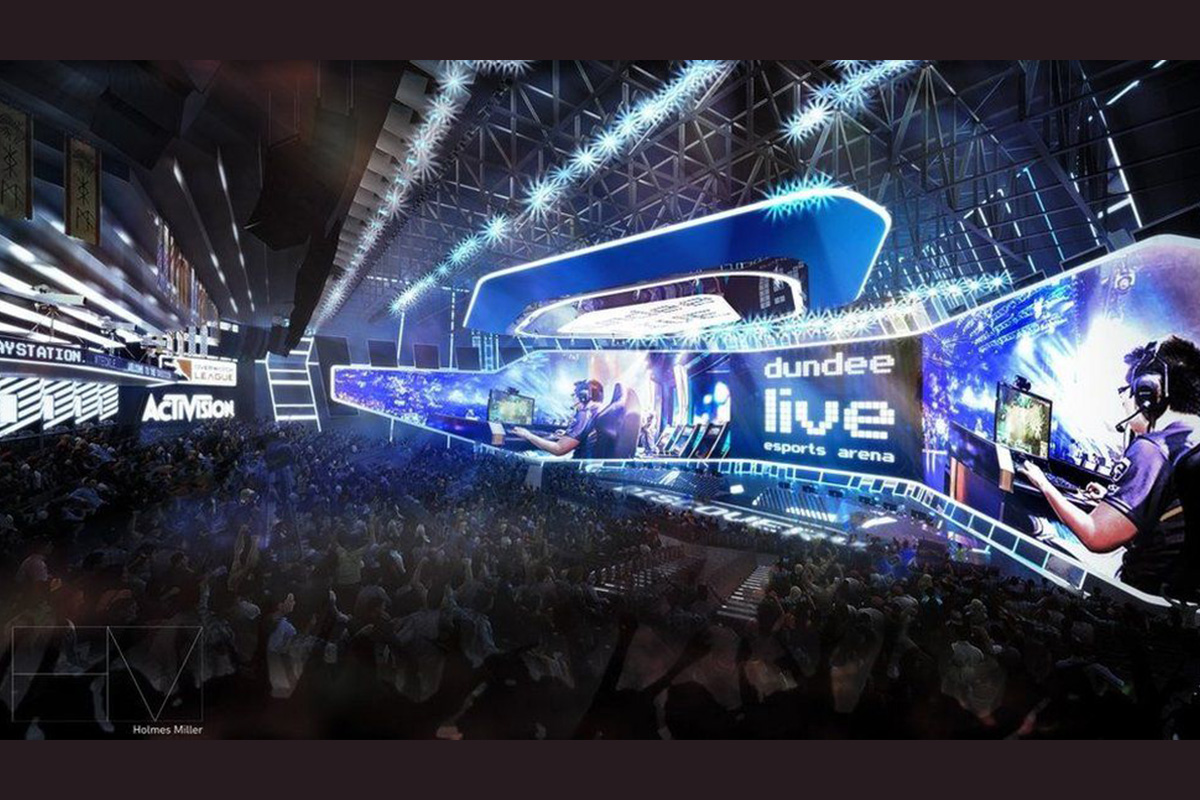 Reading Time:
< 1
minute
Scottish esports event and tournament operator Esports Scotland has appointed sponsorship management company Strive Sponsorship to develop its commercial approach across its range of properties ahead of the Birmingham 2022 Commonwealth Games and beyond.
Strive Sponsorship is updating Esports Scotland's commercial partnership proposition and strategy, upskilling staff's sponsorship skills and helping the organisation better understand the value of all its leagues, tournaments, venue and teams.
This summer's Commonwealth Games in Birmingham includes esports as a pilot event offering brands a unique marketing opportunity. Nations will compete across the games DOTA 2, eFootball series and Rocket League in both a Women's Category and an Open Category in the Commonwealth Esports Championships. Esports Scotland is responsible for selecting, coaching and managing the Scotland team.
Malph Minns, Managing Director of Strive Sponsorship, said: "Esports Scotland has an incredibly capable, passionate and hungry team who have done great work in both promoting and supporting esports in Scotland, and on a small budget.
"As they look to grow existing properties, like the Scottish Esports League (SEL5), and launch new ones, like the Road to Gold, there are opportunities for brands to realise real value by engaging with the growing Scottish gaming community."
James Hood, CEO at Esports Scotland, said: "The commercial framework and strategy that Strive has provided will be a key factor in delivering value for our existing Lenovo and IRN-BRU partnerships, whilst also helping us better explain the opportunity to potential new sponsors.
"We have big plans, and a growing team, and upskilling our people with new skills, knowledge, and a refreshed approach will help us to deliver our objectives and strengthen the Scottish esports community further."
Cross-Industry Agreement Reached on Safer Game Design Code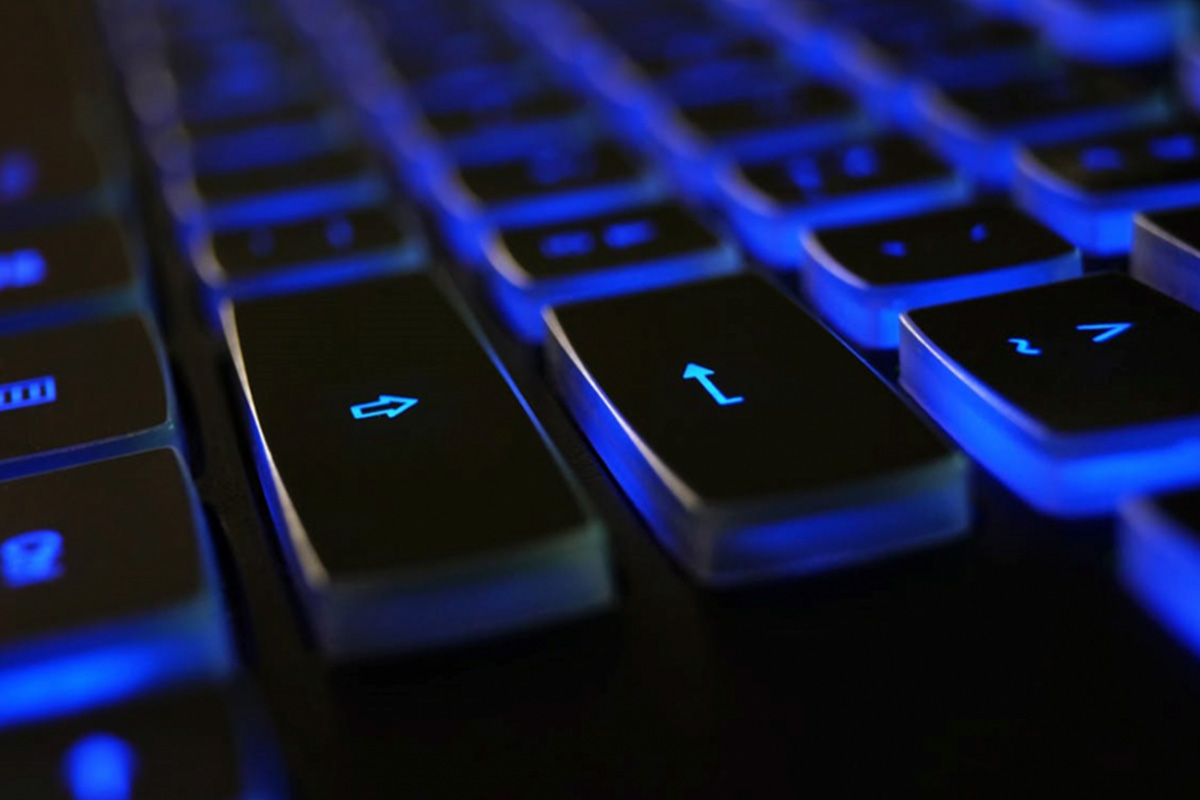 Reading Time:
2
minutes
Gaming sector trade bodies, bacta, The Bingo Association and the Betting and Gaming Council (BGC), last week finalised work on a Safer Game Design Code for gaming machines in the land-based sector.
The Code is a cross-sector initiative started before the Covid 19 pandemic in response to calls from the Gambling Commission for the industry to take further measures to address risks in game design features. It follows publication last year of a similar Code for the on-line sector.
A group of gaming machine manufacturers and operators met under the Chairmanship of Reflex's Mat Ingram throughout the pandemic to evaluate common features found on gaming machines in light of current research, current standards and the views of those with lived experience of gambling-related harm.
One of the major changes from the adoption of the Safer Game Design Code for gaming machines will be that machines will no longer celebrate wins of less than the stake with visual or auditory fanfares.
Bacta CEO John White said: "It is significant achievement for the whole industry to reach agreement on such a broad topic. Nevertheless, the challenge was one that had to be met and we now have a Code which again demonstrates industry's commitment to socially responsible recreational gaming. It adds to a long list of industry initiatives that have played their part in reducing problem gambling rates to the historically low level of 0.2% of the population."
Miles Baron CEO of the Bingo Association added: "The Bingo Association is pleased to support this code in partnership with bacta and the BGC demonstrating the ability of the land based sector to come together when required to strengthen safer gambling protocols."
BGC Executive Director Wes Himes added: "We welcome this Code as another example of industry driving higher standards to address the issues of risk and we will continue to introduce further measures based on evidence in our fight to prevent harm."
A city derby or a landmark as a video slot theme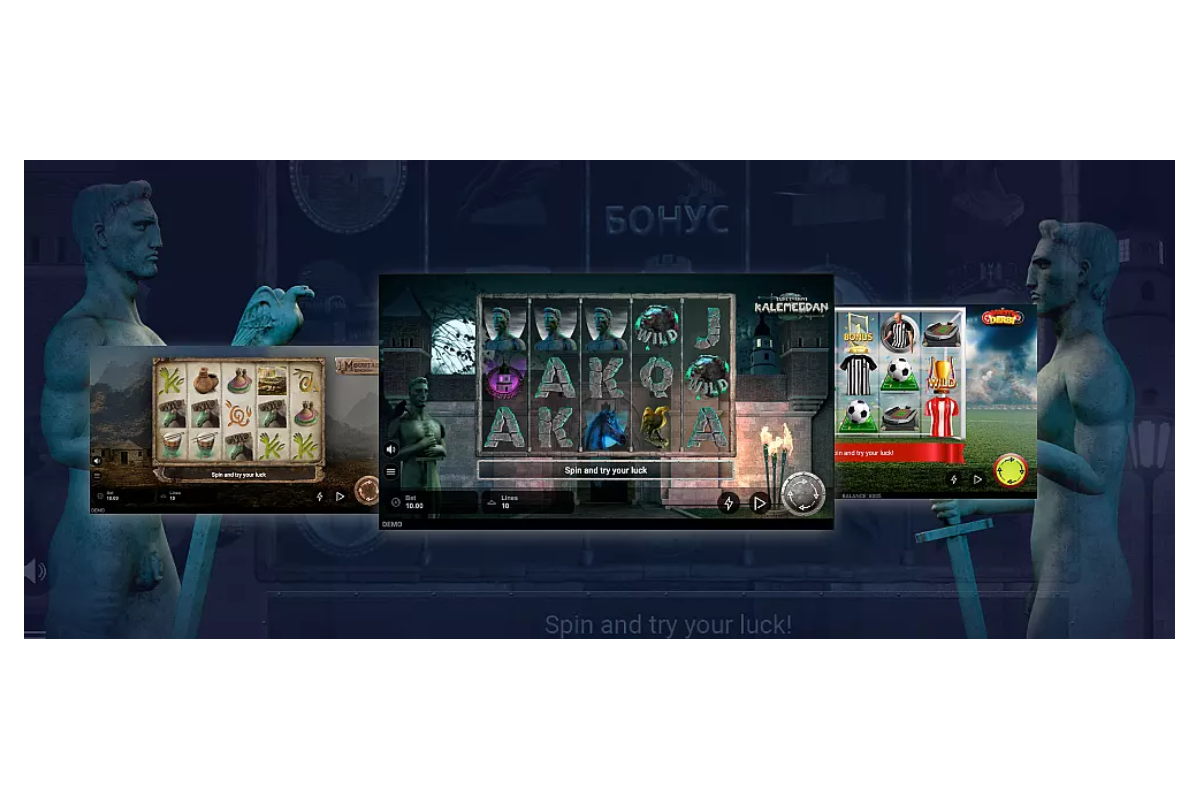 Reading Time:
3
minutes
In the last couple of years, with more and more players making the switch from land-based to online casino every day, the rise of online slots has been steady and promising. The industry stepped up its game in terms of graphics, player experience and special features, offering players a massive variety of games to choose from.
NSoft is devoted to delivering the best products and services according to the wishes and needs of our clients. Besides the usual video slot themes, such as Treasure Hunt, Atlantis, Pirates, Egyptian Mythology and Fruit Machines, we are able to deliver video slots with themes relevant to the markets where our clients operate in.
Personalised Video Slots – Main features
With years of experience in the iGaming industry, we develop premium quality casino games and provide the best entertainment to our players with unique in-house content and design. With the mobile-first approach, each casino game boosts engaging graphics, driven by stable and fast technology, user-friendly interfaces and intuitive navigation.
As the market evolves, we have learned that a custom theme made specifically for one geographical area or social group will be quite successful.
A flexible algorithm covers various needs
Important slot parameters, such as hit frequencies, returns to players, jackpots and volatility index, are configurable per slot. As the time on the device lies at the heart of gaming value, the calculations are made to increase a player's time on a device. Wide ranges for all important parameters, various exciting bonus games, jackpots, and many other features should satisfy even the most demanding players.
NSoft's Casino is easily integrated into other casino aggregators, ensuring a fast gaming experience to remain scalable and stable. Attractive and dynamic bonus systems and features are at one's disposal. One thing is for sure – various bonus games will keep players entertained.
Customisation and personalisation at their best
By customisation, we are talking about the design of symbols, backgrounds and sounds, as well as explicit RTP, lower/higher frequency of winnings etc. Simply said, we can customise everything from game configuration to design.
Another curiosity that appeared in the market, so-called 'branded slots', attracted our attention. People are interested in playing online slots that remind them of their favourite football club, movie, epic story and more. There are only a few ways to capture and retain slot lovers' attention, and featuring branded slot themes is one of them.
The following text describes some of the branded slots we made for our clients. Should it be mentioned that we are proud of them?
Success story
Video slots with themes relevant to the markets in which the clients operate.
For our long-term client, Serbian Balkan Bet, we have created two personalised video slots with themes familiar to their players:
Everlasting Derby (originally Večiti derbi) is a story about rivalry, sport, excitement and anticipation among football fans of two Belgrade-based FCs. The game was made in honour of the city derby that divides but also unites football fans in Belgrade and Serbia for decades.
It was easy to understand why our client wanted to take the Derby to the next level, so we have created a video slot featuring the fight between the two well-known football clubs, Crvena Zvezda FC and Partizan FC for them.
Custom made 5-reel, 3-row, 20-line Everlasting Derby video slot is featuring Wild retriggering, Free Spins feature and Gamble game. It is characterised by great graphics, transmitting the atmosphere of full stands, last-minute goals, fights, red cards, penalties missed, and tears of the fans. And the cherry on the top – any win in the game is accompanied by the sound of cheers from the crowd – priceless!
Another game which guaranteed fun and great winnings, Tajne tvrđave Kalemegdan (The Secrets of the Kalemegdan fortress) is a video slot game with a personalised theme featuring a famous landmark: a fortress located in the Serbian capital Belgrade. The slot features exquisitely crafted graphics and detail-oriented, almost nit-picking animation and riotous sound effects.
Players can dive into the mysterious world of heroes, and rock giants and places that hide urban history and great mystery behind Kalemegdan high walls and ramparts.
The Mountain Kingdom video slot is an unforgettable journey through the vastness of the magnificent mountains. In addition to untouched nature, the player will come across beautiful horses, wild alligators and the occasional dinosaur footprint, which may hide the secrets of the past.
Frequent winnings, fun bonus games and the tempting jackpot will make players fall in love with the Mountain Kingdom at first sight. Listen to the sound of drums – let them lead you through the mountains to victory. This slot was created for the client Sima Communication from Lesotho.