Entain & ARC appoint working peer Lord Lipsey to chair new Premier Greyhound Racing joint venture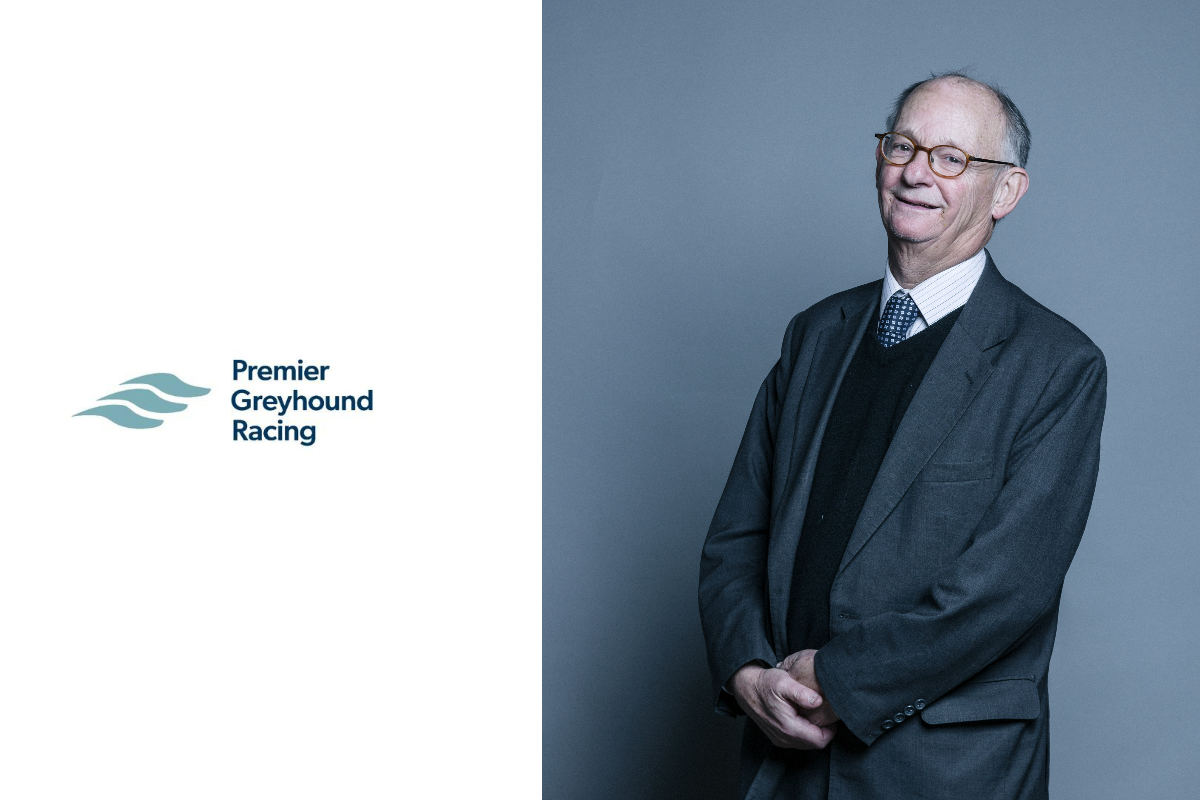 Reading Time:
3
minutes
Newly-launched entity, a joint venture between Entain and Arena Racing Company, announces working peer and former Chair of British Greyhound Racing Board as Chairman
Premier Greyhound Racing, a newly-launched joint venture between Entain, the global sports betting, gaming and interactive entertainment group, and Arena Racing Company have appointed Lord Lipsey as Chair.
Premier Greyhound Racing aims to deliver the market-leading greyhound racing product best serving racegoers, owners and trainers by delivering increased welfare standards and investment.  It will promote the sport as a betting medium to drive revenues for operators, revitalising the sport in the process.
Premier Greyhound Racing will represent the interests of a total of 14 of Britain's 20 official and regulated greyhound racing tracks. From January 2024, the company will offer a comprehensive package of racing both to digital and retail betting operators and their customers, worldwide from the nine Arena Racing Company and Entain stadia along with five independent tracks (Kinsley, Pelaw Grange, Sheffield, Swindon and Yarmouth).
Working peer Lord David Lipsey returns to greyhound racing following his four-year spell as Chair of the then-named British Greyhound Racing Board between 2004 and 2008.
David Lipsey has been a greyhound racing enthusiast for nearly half a century. He has owned several racing greyhounds and two greyhounds – Zac and Brenda – were adopted by him and his family.
As well as his involvement with running the sport he was a trustee of the Retired Greyhound Trust (now Greyhound Trust). Some five years ago he was called in by then Sports Minister Tracey Crouch to negotiate a new deal between Greyhound Racing and the bookmakers which resulted in a £2m a year boost to the sport's finances, by working with digital operators to secure their contributions to the voluntary greyhound levy scheme.
Lord Lipsey brings a wide-ranging set of chairing and directorship experiences to the role, spanning entertainment, regulatory affairs, the betting and racing industries. He is currently a member of the board of horseracing's Starting Price Regulatory Commission
Commenting on his appointment, Lord Lipsey said: "As an owner, and a supporter of greyhound racing, I am taking a part-time professional role within the sport I love. I look forward to representing it and its stakeholders to improve welfare, safeguard integrity and raise competition standards to industry-leading levels.
"Greyhound racing remains a hugely popular British tradition- on the latest figures the sixth-biggest spectator sport, welcoming millions of enthusiasts through its doors.
"Under the leadership of the Greyhound Board of Great Britain (GBGB), it has established itself as both a great night out for younger audiences and fast-moving and absorbing off-course, digital entertainment. Premier Greyhound Racing believes that it has a huge potential both as a sport and a betting market, offering stakeholders a sustainable and commercially valuable product in the long term."
Commenting on Lord Lipsey's appointment, Richard Lang, Director of Commercial retail at Entain, speaking on behalf of Premier Greyhound Racing said: "Lord Lipsey brings a vast and varied experience both in and outside of the greyhound racing and betting industries, which will prove vital in unlocking the potential of the sport through the platform we will provide it with in Premier Greyhound Racing.
"Lord Lipsey is a lifelong supporter and advocate of greyhounds, the sport and its stakeholders and shares our commitment to invest in and raise welfare, integrity and racing standards.
"We look forward to working with Lord Lipsey to ensure British greyhound racing flourishes and enjoys a sustainable future, remaining a core product our customers enjoy for the long term, benefitting all stakeholders."
Mark Bird, Chief Executive of the Greyhound Board of Great Britain commented on the appointment: "We welcome the appointment of Lord Lipsey as Chair of Premier Greyhound Racing, not only for his obvious industry knowledge, insight and experience but also for his welfare credentials.
"Having worked with him previously as part of the negotiations for an increase in the voluntary levy, I am delighted that he has taken up this position with a commitment to greyhound welfare."
ESL FACEIT Group brings world-class Dota 2 action to Germany with the ESL One Berlin Major powered by Intel®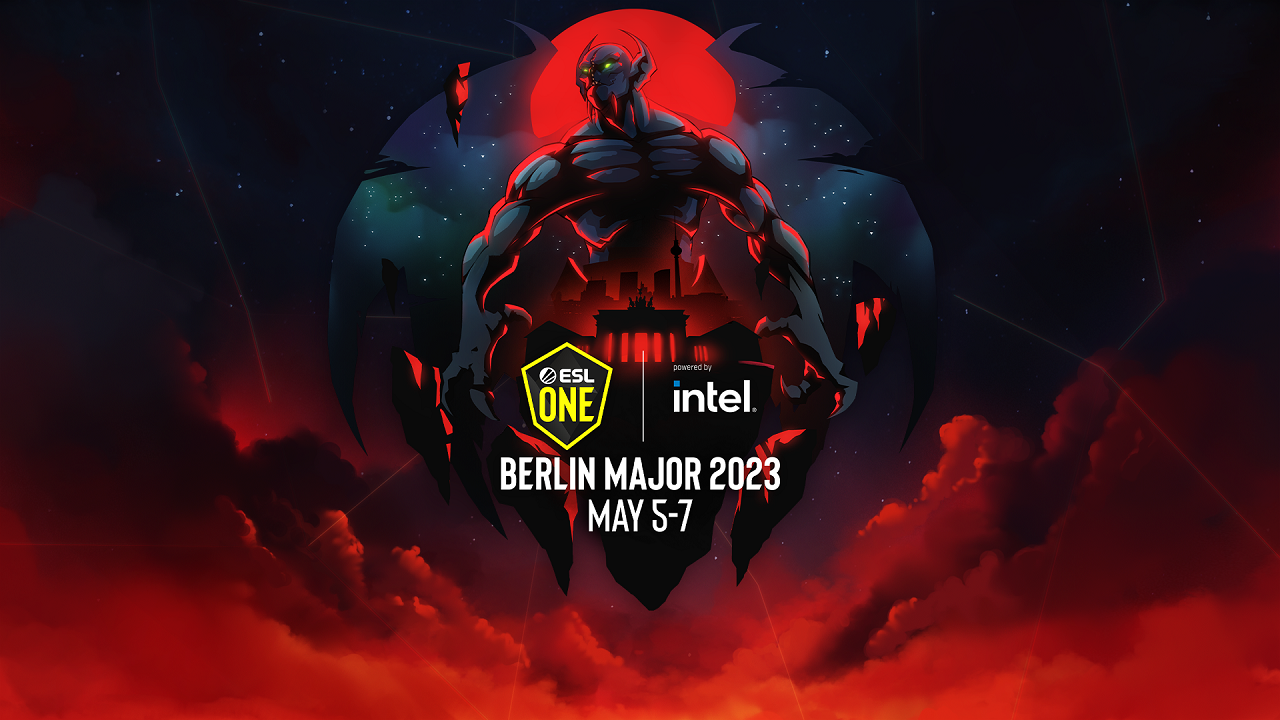 Reading Time:
2
minutes
ESL, an ESL FACEIT Group brand, announced the next ESL One Dota 2 Major, powered by Intel® which will be held in Berlin, Germany, on April 26 – May 7, 2023.
18 of the world's best Dota 2 teams will battle it out for their share of the $500,000 total prize pool and a chance to play in front of their fans at Velodrom during the final three days of the competition. Furthermore, with the Major, the competing teams can earn the valuable Dota Pro Circuit (DPC) points needed to qualify for the renowned Dota 2 Championship, The International 12 (TI 12), which will take place later this year.
"We're super excited to welcome the world's best Dota 2 teams to Berlin for what promises to be a spectacular Major," said Shane Clarke, Director Game Ecosystems at ESL FACEIT Group. "Last year, with the ESL One Stockholm Major, fans from all around Europe and beyond already showed an incredible support. We can't wait for the top players to enter the live stage at Velodrom and feel that phenomenal atmosphere once again."
Dota 2 teams from Eastern Europe, Western Europe, North America, South America, Southeast Asia, and China can look forward to a spectacular conclusion of the DPC Spring Tour 2022-2023. The two to four best teams of each region will travel to Berlin, Germany, as they qualify for the ESL One Dota 2 Major.
The ESL One Berlin Major starts on April 26 with the Group Stage, which uses a best-of-2 round-robin format. Here, the participating teams will be split into two groups of nine teams and compete in a studio environment. The top six teams of each group proceed to the double-elimination Playoff Stage which takes place in front of a live audience at Velodrom in Berlin, on May 5 – 7, 2023.
Commencing April 26, fans from around the globe can tune in during the live transmissions on ESL's Dota 2 Twitch and YouTube channels and via dedicated broadcast partners.
STANLEYBET GROUP AT ICE LONDON 2023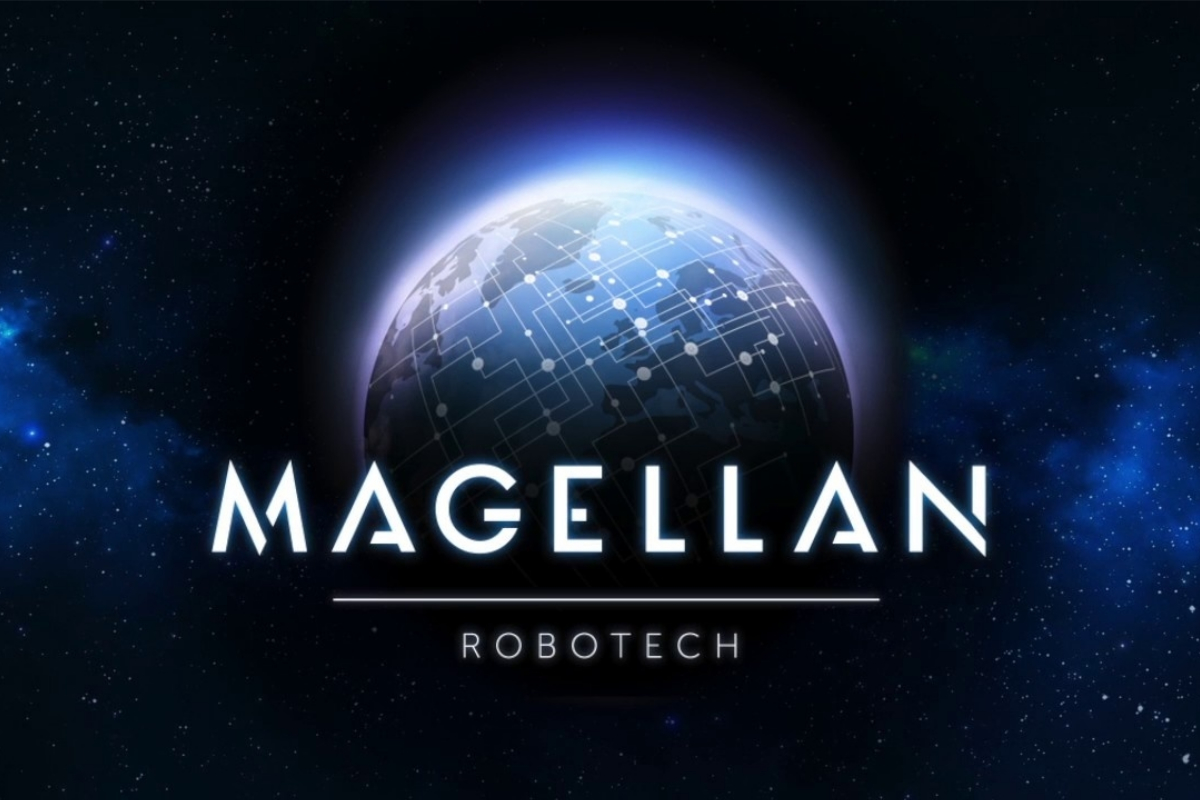 Reading Time:
2
minutes
Magellan Robotech, the B2B brand part of Stanleybet Group that creates game solutions for game operators and virtual 3D games, will unveil the new release of LIVE virtual football "Falcon" at ICE.
It is a real interactive innovation that Magellan Robotech, with its new "Falcon", brings to the ICE and throughout the sector.
The experience of live betting on "Falcon" includes games of 30 minutes, with 5 minutes of half-time and pre-game; the chance to score from 14 to 20 goals per game, depending on the strength of the teams; betting suspension of 10-40 seconds (depending on the frequency of the goals scored).
Artificial intelligence is fully extensible; 360° range of movements (the system can consume new animations on the fly to continue expanding movements' diversity). AI governs each player to create dynamic and exciting game interactions.
In addition to the highly anticipated Virtual Falcon at ICE, it will be possible to see all Company's virtual products range and the exciting new version of football "Trident", the EURO.
Euro Trident takes the Trident formula to the next level by giving the customer four times the number of events open to cross bet with games starting every minute. It contains the major European leagues and 40 events in a 4-minute window – allowing large combination bets in a small-time frame.
«We are very proud to unveil the last release of Virtual Falcon – says Giovanni Garrisi, CEO of Magellan Robotech and Stanleybet Group – our first virtual football to play in "live mode" and the new virtual Trident EURO. Both these new products confirm the path of innovation that has always distinguished this Company since its foundation. Magellan Robotech is a research lab in which we constantly strive for innovation as the only way to be competitive. All our virtual products are tested and trialled in our international land-based network before launching them in the B2B market. Being operators first allows us to adjust, collect final players' feedback and refine products to perfection. We understand operators' needs as we are clients before being providers."
Passport Technology Partners With Olympic Park Casino Estonia to Provide First Quasi-Cash Service in the Baltics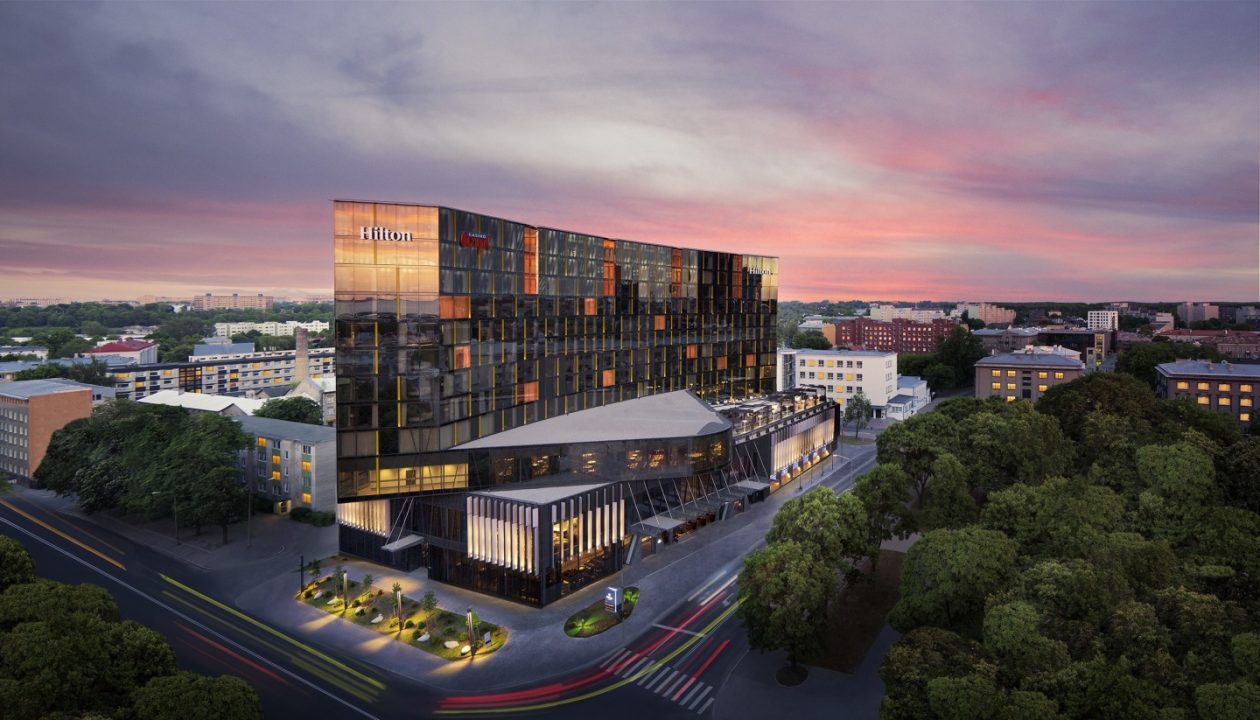 Reading Time:
2
minutes
Passport Technology Inc. (Passport), a leading provider of payment technology solutions for the gaming industry, announced the launch of its CashValet® cash access service at Olympic Entertainment Group's flagship casino Olympic Park Casino. This represents a significant advancement for the Baltic region, as Olympic Park Casino will now offer the first quasi-cash service of its kind.
"We are always looking for new and innovative solutions to provide our Olympic Casino customers with the highest standard of service across all channels. With the ever-evolving landscape, there is a greater need to integrate online and land-based operations," said Peeter Tamla, IT Director of Olympic Entertainment Group. "The quasi-cash solution is ideal for showing our expertise in this field, making our customers' experience comfortable and convenient and their financial transactions secure while adhering to the highest standards of security and compliance." As stated by Tamla, many companies offer various services in the payment technology field; however, Passport has established itself as a leading provider for large businesses.
Passport's CashValet is a premier quasi-cash solution that offers casinos a comprehensive and efficient means of facilitating immediate transactions with maximum approval amounts for patrons and VIP guests. Its level of security, privacy, and regulatory compliance ensures that both employees and patrons of Olympic Park Casino can experience the latest innovative technology.
"Passport Technology continues to set the standard for product innovation and market expansion," said Helen Bowditch, Vice President of Business Development at Passport. "We are honored to have the opportunity to partner with Olympic Entertainment Group and are thrilled to introduce the Baltic region to the industry's most advanced quasi-cash service for brick-and-mortar casinos." The partnership with Olympic Entertainment Group will allow Passport Technology to expand its reach in the market and offer its cutting-edge payment technology solutions to a broader audience.
CashValet offers a range of features such as real-time reporting, dynamic fee structures, free play credits, responsible gambling features, self-exclusion options, and enhanced privacy protocols. As the premier provider of payment technology solutions, Passport's CashValet is the only PCI-DSS Level 1, P2PE-certified, cloud-based solution available. It is also available in multiple form factors, including the new wireless device, enabling a wide range of use cases in accordance with jurisdiction and operator requirements.