Entain Launches Pitching In Volunteer Hub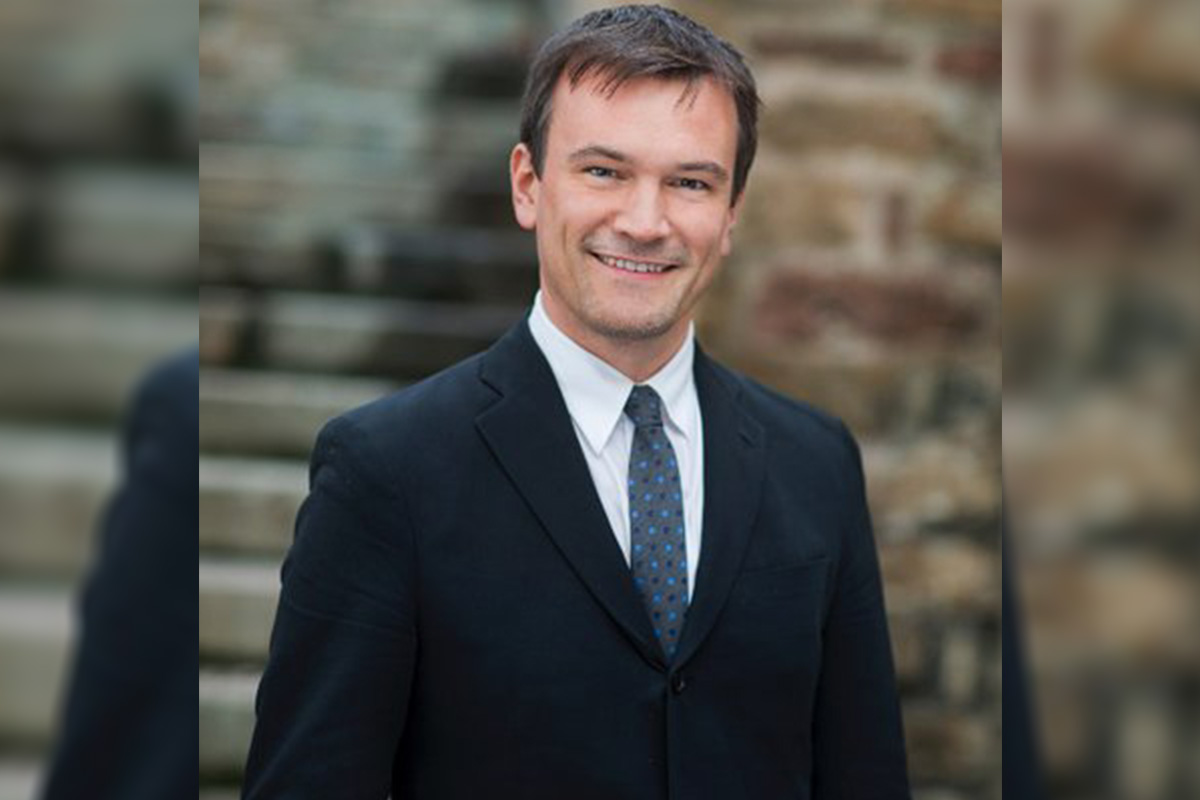 Reading Time:
2
minutes
The Entain Foundation and the Trident Leagues announced the launch of the Pitching In Volunteer Hub, an innovative online portal that will become a one-stop-shop to connect football fans and potential volunteers. The Pitching In Volunteer Hub has been created for all 248 clubs that make up the Trident Leagues, at Steps three and four of the English National League System.
The new Volunteer Hub provides a simple web-based interface through which clubs are able to post volunteering vacancies, while fans can search for available opportunities either at a specific club or based on their location. The hub also enables prospective volunteers to proactively offer their services to clubs and register their skills. In addition to providing the platform, Entain will promote volunteering through its network of community-based Ladbrokes and Coral betting shops.
Contributions made by volunteers are the lifeblood of community football. From matchday activities such as manning the turnstiles, stewarding and catering, through to pitch maintenance, ground upkeep or providing administrative and professional support, there are many areas where volunteers play a vital role in ensuring their local clubs continue to thrive.
The hub is fronted by Pitching In ambassador Stuart Pearce, who knows all about the value of the volunteers from his early days in non-league football. Commenting on the launch, the former England captain said:
"This is a fantastic initiative that will be a real gamechanger for promoting volunteering at the community level. I know from my time at Wealdstone just how important volunteers are to local clubs. Equally, it can be a hugely positive and rewarding experience for those that volunteer, I encourage anyone to give it a go and find out for themselves.
"Pitching In has been unbelievable for non-league football, providing finance at every level for the Trident Leagues. So many people have benefited from this great investment from Entain."
Pitching In partners with the Trident Leagues (the Isthmian, Northern Premier and Southern Leagues), as a groundbreaking grassroots sport investment fund backed by Entain. In addition, Entain is also the founding partner of the Trident Community Fund, which enables the Leagues' clubs to apply for funding for a broad range of community engagement projects.
Entain's Director of Corporate Affairs Grainne Hurst added:
"As the name suggests, our ambition for Pitching In when we partnered with the Trident Leagues was not just to provide financial backing but to bring communities together and encourage everyone to play a part. The Volunteer Hub makes it easier than ever for fans to pitch in and help out their local club."
In a joint statement, Pitching In Southern League vice-chairman Anthony Hughes, Pitching In Isthmian League chairman Nick Robinson and Pitching In Northern Premier League chairman Mark Harris said:
"We are really excited about the development of the Pitching In Volunteer Hub as part of the tremendous support received from Entain. Volunteers are vital to the running of our clubs we want to welcome as many as possible to play an active part in their Clubs and their communities."
IGT Earns Top Score in Human Rights Campaign Foundation's 2023-24 Corporate Equality Index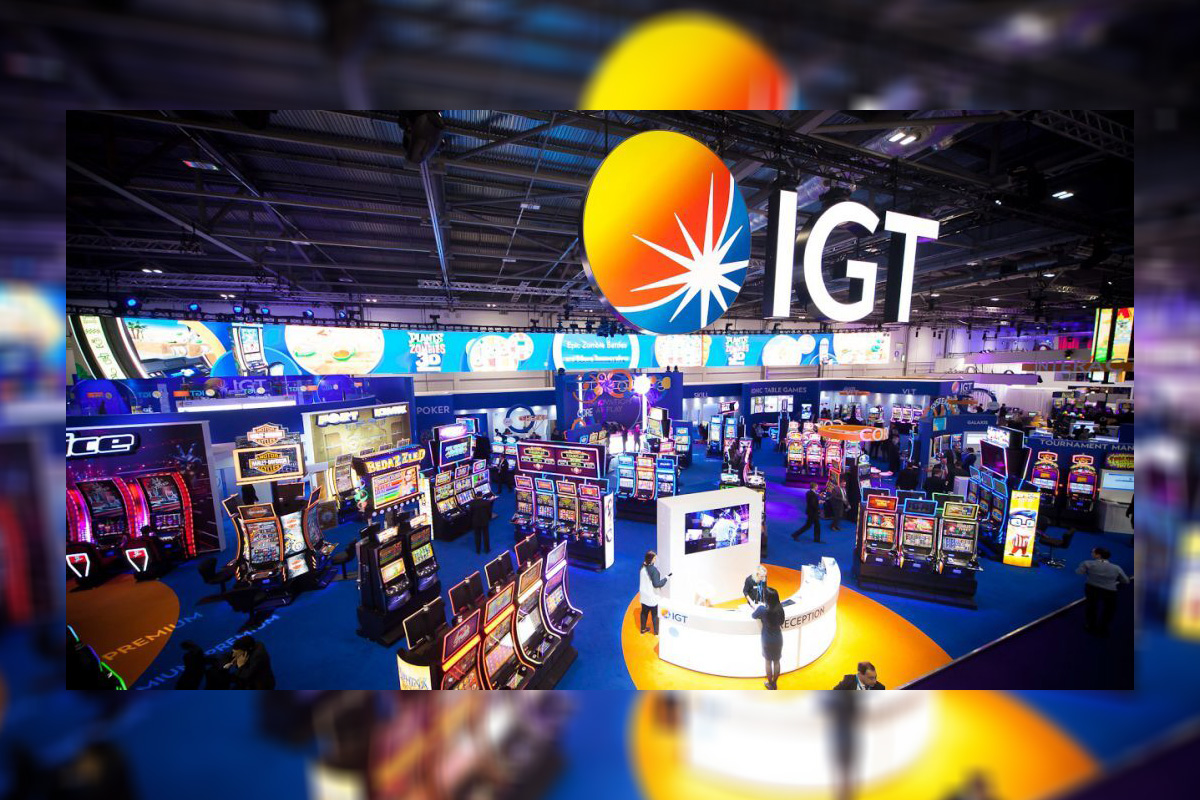 Reading Time:
2
minutes
International Game Technology PLC (IGT) announced that it received a top score of 100 on the Human Rights Campaign (HRC) Foundation's 2023-24 Corporate Equality Index (CEI), the nation's foremost benchmarking survey and report measuring corporate policies and practices related to LGBTQ+ workplace equality.
The 2023-24 CEI includes 1384 participants and showcases how US-based companies promote LGBTQ+ friendly workplace policies in the US and abroad. The educational arm of the nation's largest LGBTQ+ civil rights advocacy group, the HRC Foundation rated businesses on detailed criteria across four central pillars:
Non-discrimination policies across business entities.
Equitable benefits for LGBTQ+ workers and their families.
Supporting an inclusive culture.
Corporate social responsibility.
"IGT being recognized once again with a top score in HRC's 2023-2024 Corporate Equality Index demonstrates our commitment to delivering an inclusive workplace culture where LGBTQ+ employees are welcomed and valued. Over the last few years, IGT has implemented a variety of important policies, practices, and benefits to make IGT a more inclusive employer for LGTBQ+ professionals, elevate company-wide allyship, and support IGT's objective of continuous DEI learning and improvement," said Brian Blake, IGT Vice President, Diversity, Equity & Inclusion.
"For well over two decades, businesses have played an important role in furthering LGBTQ+ equality by centering employee needs and voices when it comes to workplace inclusion. While there is much more work to be done, year-over-year growth in CEI participation is evidence of a business community that recognizes the responsibility and value in upholding equity and inclusion. Our goal at the Human Rights Campaign Foundation is to work in a spirit of partnership with companies, providing educational resources, leading benchmarking, and collaborating on ways for businesses to support the LGBTQ+ community," said RaShawn "Shawnie" Hawkins, Human Rights Campaign Senior Director of Workplace Equality.
Since 2018, when IGT created the Office of Diversity & Inclusion (now the Office of Diversity, Equity & Inclusion), the Company has implemented a range of programmes, policy and systems changes, and leading practices that have promoted all dimensions of diversity to make it a more attractive and inclusive employer. These actions include:
Implementing more inclusive and equitable hiring processes, including utilising LGBTQ+ job boards to post positions.
Creation and support of employee-led and executive-sponsored Employee Impact Groups (EIGs) to work cohesively with IGT's DEI team and support the development of new programming and policies.
Facilitating mandatory and elective employee training courses that help support IGT's diversity, equity and inclusion initiatives, including training on unconscious bias, cultural awareness and harassment.
Establishing gender transition guidelines to best support an employee and their manager, human resources business partner, or an employee's dependent who is transitioning.
IGT's commitment to LGBTQ+ employees extends to the Company's global offices and facilities through its transgender-inclusive restroom/facilities policy and gender-neutral dress code policies.
The voluntary option for employees to personally select and share their preferred pronouns. Respecting and creating space to recognise gender identity is a core element of DEI at IGT.
Genius Sports Launches FanHub ID, the First Unified Fan Identification Solution for Advertising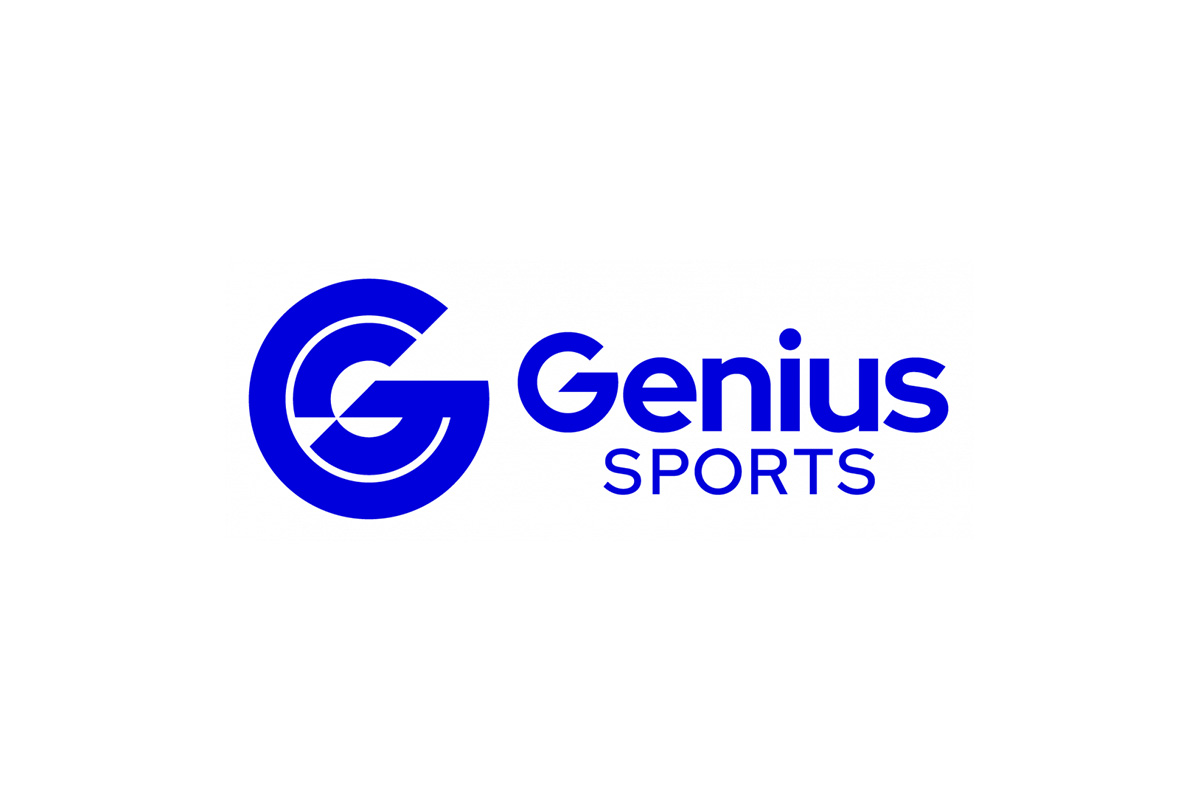 Reading Time:
2
minutes
Genius Sports, the global leader in sports data and technology, launched an innovative new identification solution, FanHub ID. The privacy-compliant solution uses proprietary online and offline data signals to build fan-based profiles, giving marketers and content owners new opportunities to reach and measure engaged sports audiences at scale.
With an innovative approach to activating sports-based identity signals powered by AI-based technology, Genius Sports will offer its customers the ability to reach audiences on and offline. Leveraging the Genius fan-based identity graph, Genius Sports puts the power back into the hands of the marketer and content owner to reach, engage, measure and capture audiences across channels in an always-on ecosystem. The new FanHub ID revolutionises sports advertising and marketing by offering a single, unified profile for millions of sports fans, enabling customers to find their audience in contextually relevant content across programmatic and digital channels.
"Sports fans make up the world's most passionate audiences, but marketers and content owners still struggle to identify, measure, and engage their fan personas. FanHub ID gives them the ability to activate fan data to enable long-term loyalty," Manny Puentes, GM of Advertising at Genius Sports, said.
The new technology will be rolled out and made available to all existing Genius Sports customers. The key benefits of FanHub ID include:
Sports content owners can better understand and engage their fans to generate incremental sponsorship dollars.
Fanbases can finally be found across multiple marketing channels and reached with privacy-compliant personalised messaging.
A single, unified profile for millions of sports fans enables brands to run relevant ad campaigns to specific sports audiences based on their individual interactions and preferences.
"FanHub ID drives immediate impact to current Genius Sports customers by helping them better understand their audience and extend their sponsorship dollars beyond their owned and operated content. Sports content owners will finally have the insights they need to drive deeper engagement and find the most valuable fans of the future," Josh Linforth, Chief Revenue Officer at Genius Sports, said.
Experts from Las Vegas and Macau to Appear at Arabian Business Casino Countdown Conference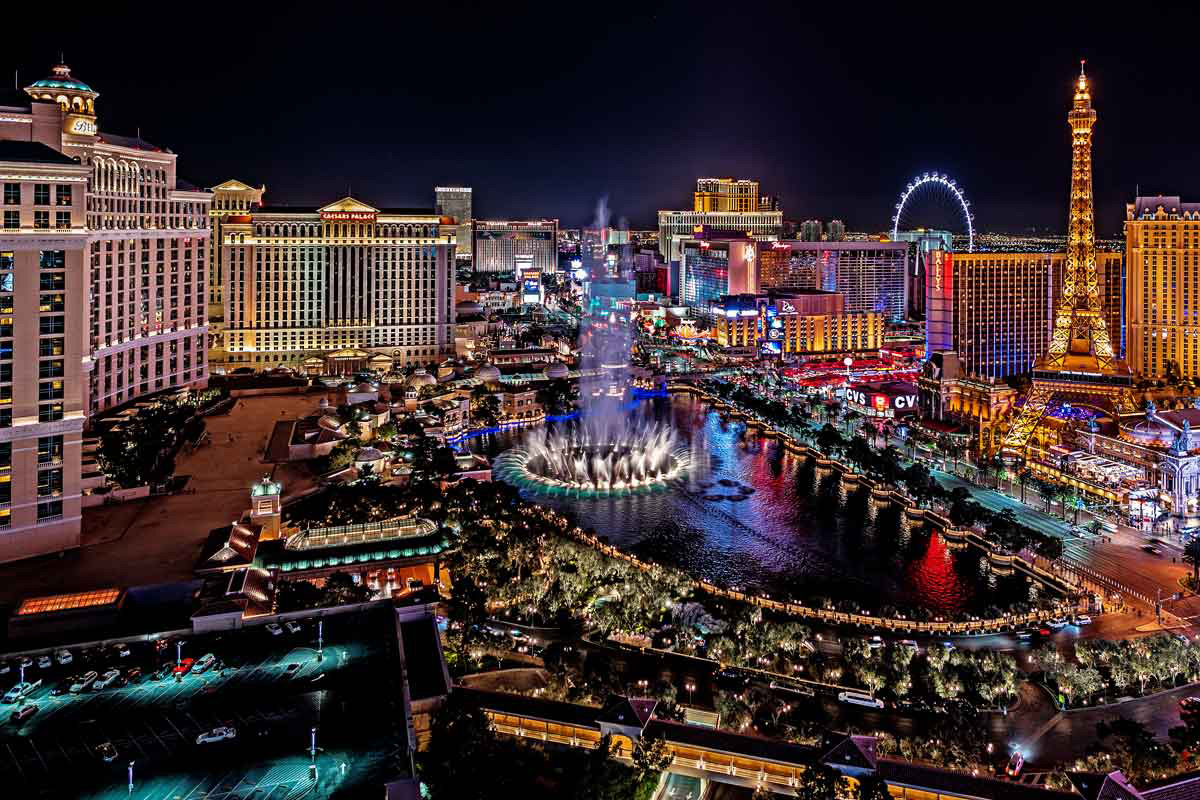 Reading Time:
2
minutes
Some of the world's biggest casino bosses from Las Vegas and Macau have been confirmed to speak at "Casino Countdown," the first-ever Arabian Business Conference to focus entirely on gaming. The event will take place at The Atlantis, Royal on January 25 next year, from 9 am.
The stellar line up is being led by Debra Nutton, an industry legend with experience working at MGM, Bellagio and Wynn Resorts. She will deliver a keynote on the opportunities and challenges the industry faces, along with revealing the best practices and innovations the ecosystem will need to keep in mind.
Also confirmed to speak is Alex Dixon, the President and CEO of Q Casino and DRA. Another industry legend who worked in Las Vegas, Dixon has previously held senior leadership roles at MGM Resorts International, Caesars Entertainment Corp, and Goldman Sachs & Co. Dixon will delve into the financial intricacies of the gaming landscape, while outlining the investment model and prospects for potential operators, including the positive economic impact on local communities.
The UAE announced this year the appointment of its first-ever gaming regulator – the General Commercial Gaming Regulatory Authority (GCGRA) – and regulations are set to play a key part in any growth of the industry.
One of the world's most renowned lawyers in gaming, Antonio Lobo Vilela, is flying in from Macau to speak on the topic. He previously played a key role as the senior legal adviser to the Macau Gaming Commission, where he oversaw the first gaming concessions in the special administrative region. Vilela will deliver insights into successful regulatory models and best practices, while touching on the trends of gaming regulations worldwide.
The event will also have a special focus on technology including the opportunities in the thriving world of Web 3.0. The UAE is a global pioneer in this field, with Dubai already unveiling a plan to become a hub for metaverse development. One leading firm in this arena, metaverse-focused specialist Megavrse, will showcase how consumers will be able to experience gaming virtually, and the impact this could have for the ecosystem both in the region and further abroad.
Other key speakers will be announced in the coming days.