Book your seat at Kambi's Festival of Sportsbook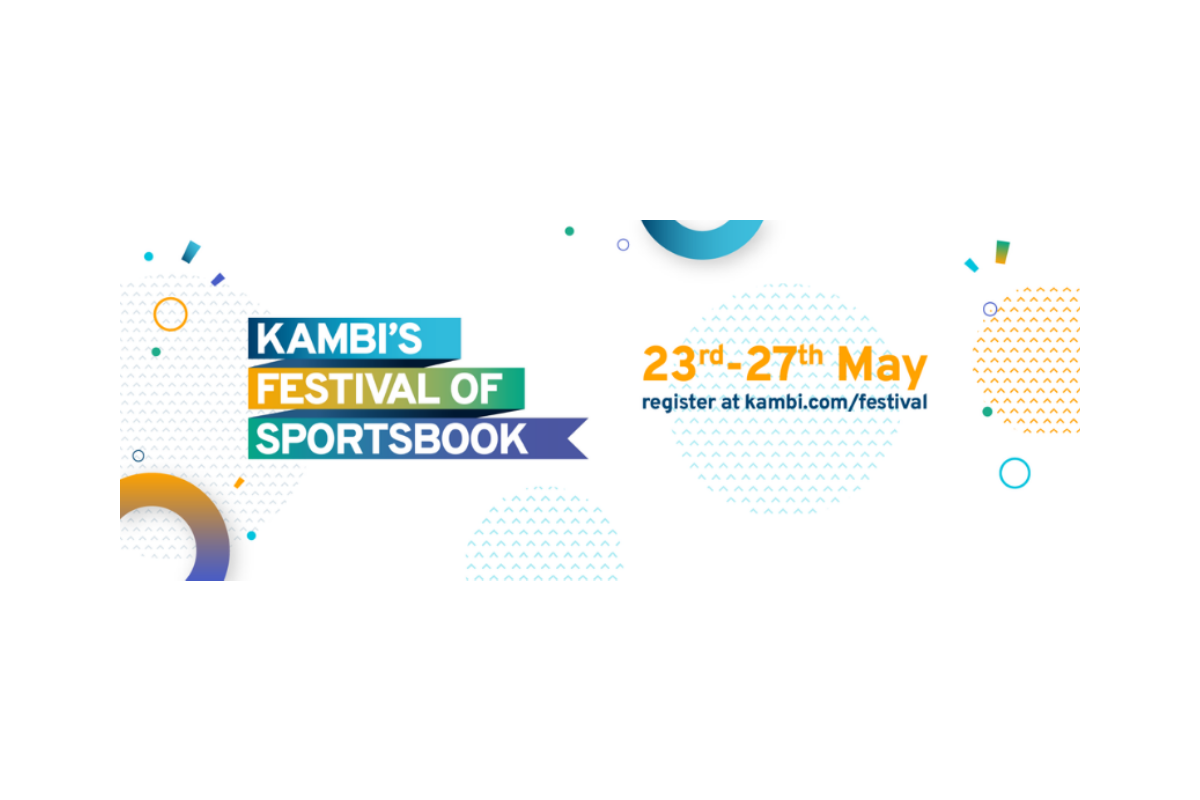 Reading Time:
< 1
minute
Informative sports betting content sessions run throughout the week beginning 23 May, including extended interview with Kambi CEO Kristian Nylén
Kambi is putting in place final preparations for its online Festival of Sportsbook, a week-long sports betting content series which returns for a second time, this year featuring an interview with CEO Kristian Nylén and topics ranging from odds making to the future of esports.
Registrations are open for more than 10 public sessions, which kick-off on Monday 23 May and enable viewers to curate their own Festival experience, with the range of sessions providing topics relevant to a wide audience.
Thousands tuned in last year for the debut Festival of Sportsbook with this year promising to be bigger and better, getting underway with an Executive Roundtable featuring senior leaders from across the industry.
Nylén will speak on Monday 23 May, where he will discuss a subjects including Kambi's path to market leadership, the modern landscape of the sports betting industry and how Kambi is preparing for the opportunities of the future.
Kambi will also welcome external speakers from organisations including the International Betting Integrity Association and Mohegan Gaming & Entertainment, while topics across the week will include the 'Lifecycle of a Price' and a look at the future of esports betting with Abios Founder and CEO Oskar Fröberg.
Gerard Starkey, SVP Marketing & Communications at Kambi, said: "We are delighted to welcome the industry back to the Kambi Festival of Sportsbook. It is an event which brings together experts from across Kambi and the wider sports betting sector, for what is shaping up to be a deep and engaging week of content informing on a fantastic breadth of topics."

How To Find The Safest Online Casino: 6 Useful Tips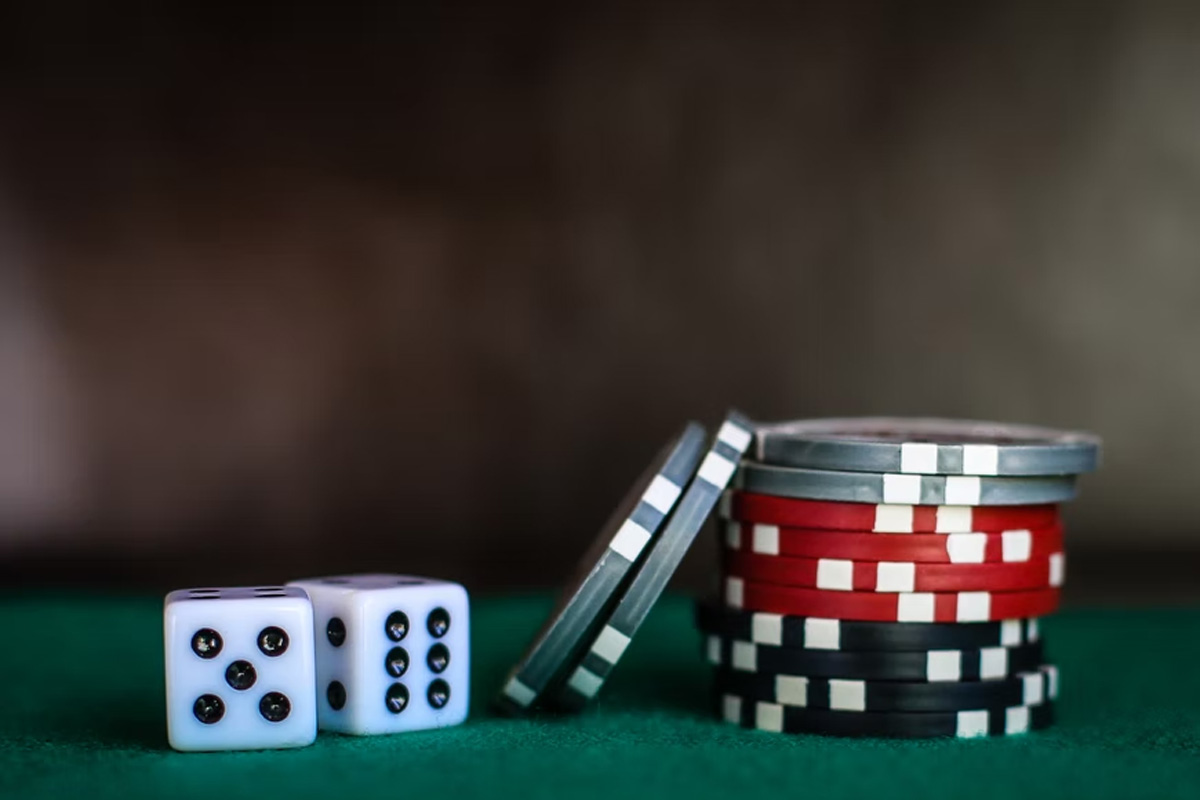 Reading Time:
3
minutes
Playing games online can be a lot of fun, and is a great way to pass time if you're bored or have some free time before you need to do something pressing. So are online casinos: gambling is just as fun, and can help make some of the long summer days a little less dull. 
If you have long stretches of time where you're unsure of what to do and feel like you've already binge-watched your favorite shows at least twice, then online gambling may just be for you. However, you definitely need to make sure you stay safe while playing online, and you don't want to freely give out your information without exercising caution.
1. Make Sure You Can Read the Fine Print
Online casinos have been a thing for a long while now, and unfortunately, lots of scammers have been exploiting the phenomenon for just as long. That means that they've figured out little details that will throw people off. For example, you may be able to play the games just fine, but the fine print may be in another language altogether. That's usually a red flag, and it's best to avoid any website whose rules are hard to read.
2. Get Paid Immediately
If you're playing for real money, then make sure you don't get involved with a site that promises to mail a check. Look into options like fast payout casinos to help ensure that you get the fastest payment possible. They offer different ways of securely receiving money, and you can either make a deposit or use cryptocurrency – whichever is more convenient for you. 
3. Check Your Options
Before you start gambling online, make sure to check your deposit and withdrawal options. It typically takes about seven days to be able to withdraw money – any site that allows for less or more time should be avoided. Also, make sure the site offers different kinds of payment methods, and that these methods work for you. Finally, if the site doesn't ask for your ID while you set up the account, it's probably not legit. 
4. Stay within Your Territory
A legit website won't allow players from beyond their territory. Very rarely are international browsers allowed to play. Try to make sure that the site you use allows people from the same countries to play since each territory will have a different set of applicable legalities. 
5. Check the Reviews
A good website is bound to have a slew of reviews online. Plenty of people – who aren't bots – would be recommending it, and you could rest assured that you're gambling with a safe casino. If you can't find enough information to vouch for the quality of the website, then it's best to avoid it.
6. Make sure It's Licensed
This may be the most important tip here: definitely make sure that the online casino has a license. They cannot operate without one, and it's the best safety measure you can have in place in case the casino refuses to release payment. In that case, you can always show the license to the relevant authorities and take action to receive your compensation.
Online casinos can be fun, especially if you don't have the time or means to go to a traditional brick-and-mortar one. However, they do come with several caveats, so you need to be extra careful with where and how you choose to spend your time and share your personal information. 
Gaming veteran joins the Board of Nordisk Games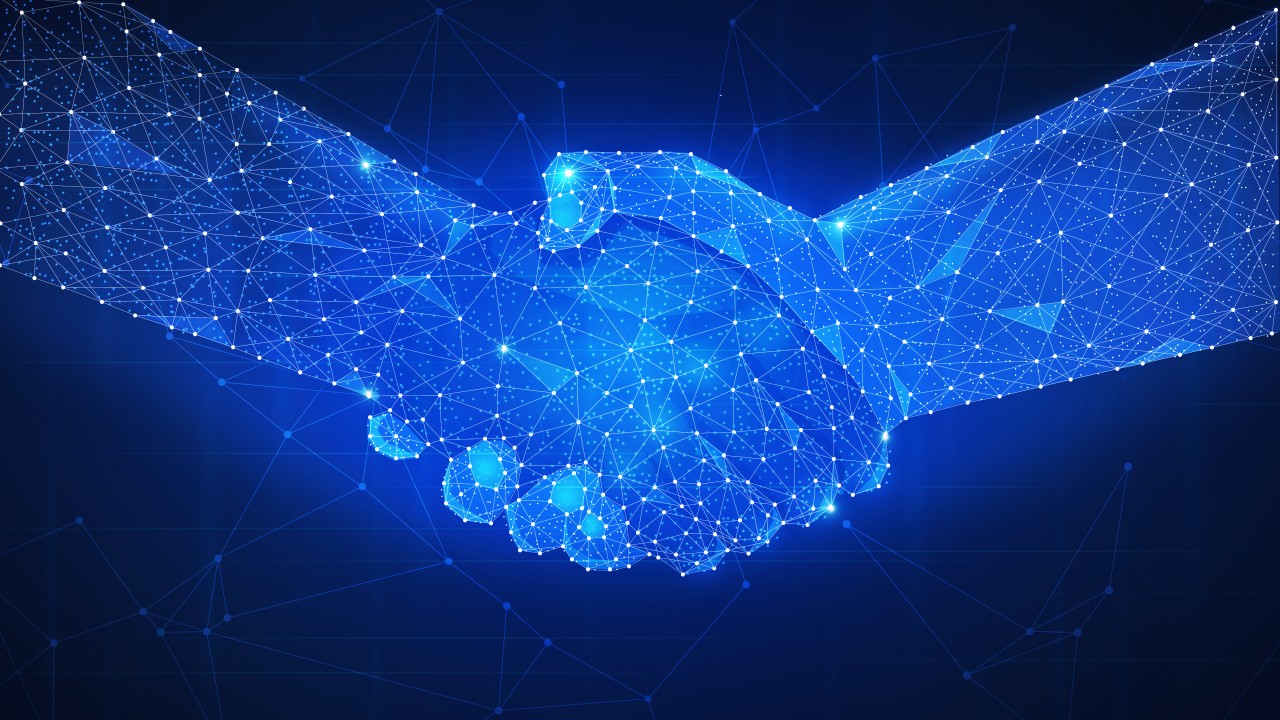 Reading Time:
2
minutes
Copenhagen-based Nordisk Games today announces that Ebba Ljungerud, former CEO of Paradox Interactive, has joined the company's Board of Directors.
In her new role, Ebba Ljungerud will support the leadership team, by scoping new investment targets and strengthening partnerships with existing partner studios, as it continues to expand its portfolio of game studio investments in 2022. In recent years, Nordisk Games has built a high-growth portfolio of minority and majority-owned game studios that includes Avalanche Studios Group, Star Stable Entertainment, MercurySteam, Nitro Games, Flashbulb Games and Supermassive Games.
During her time at Paradox, Ebba Ljungerud led the company during the development of popular grand strategy series like Crusader Kings, Hearts of Iron and Stellaris. Prior to this, she spent eight years at Kindred Group holding various executive management positions, including CCO. Outside of her role on Nordisk Games' board, Ebba Ljungerud works as an independent advisor in the games industry.
"I'm thrilled that Ebba has joined the Board of Directors. We have ambitious growth and development plans going forward, and I'm certain her experience and knowledge of the games industry will play a vital part in this in the years to come," says Nordisk Games' Chairman of the Board and CEO of Nordisk Film, Allan Mathson Hansen.
"The Nordisk Games team has built a really unique portfolio of artistic and creative studios, so I'm really excited to begin working alongside them. The company also puts a lot of focus on delivering real strategic support, giving partner studios the tools to create the best games possible. I'm looking forward to being able to contribute to their continued success, and make some great games along the way," added Ebba Ljungerud.
The announcement comes as Nordisk Games plans to add more new members to the Board of Directors throughout the rest of 2022. Nordisk Games is owned by entertainment company Nordisk Film – a part of the Nordic media group Egmont – and has since 2017 invested more than EUR 200 million in European game studios.
Q&A with Victor Pronk, CCO at Incentive Games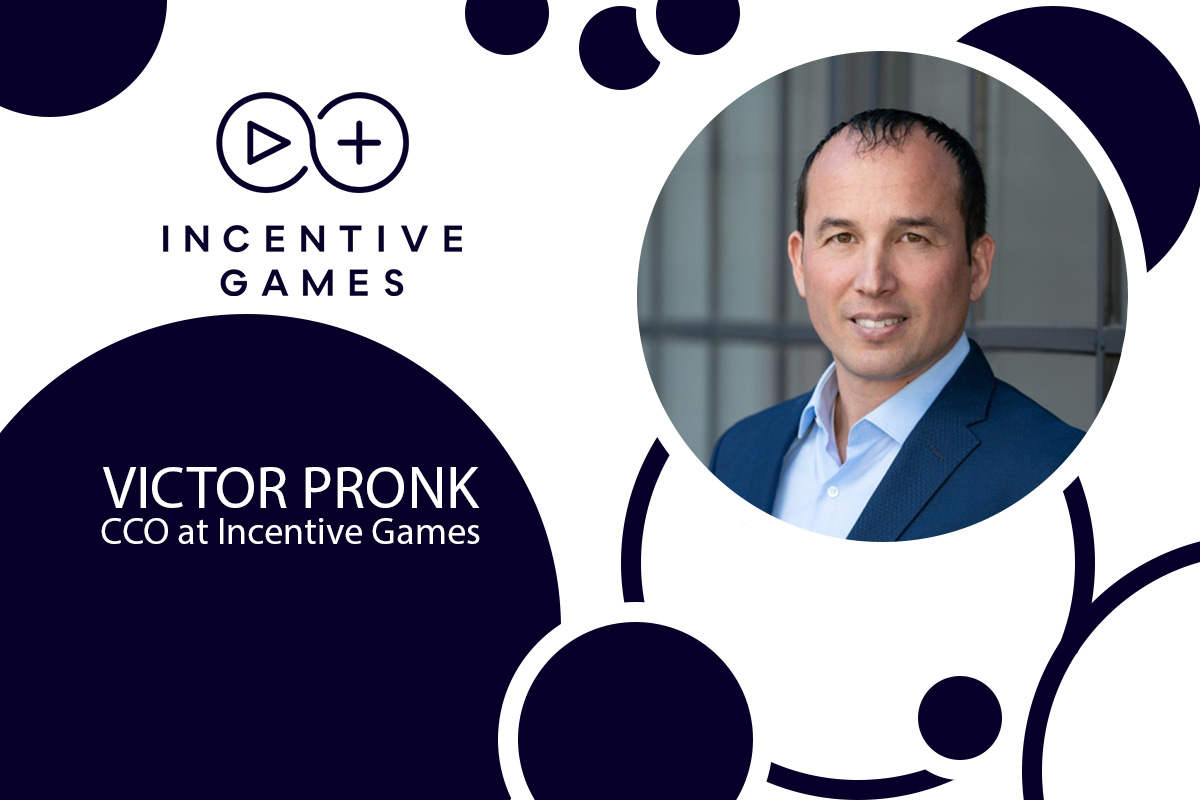 Reading Time:
3
minutes
Can you tell us a little bit more about your recently announced partnership with EBET and what it entails? 
Of course. Under the partnership, Incentive Games will provide unique freeplay content for EBET brands that will help the operator lower acquisition costs and take retention to the next level. We believe that esports fans will appreciate the gamification elements and game concepts that Incentive Games has built its reputation on, and we very much look forward to taking these mechanics and features and wrapping them in a range of engaging esports themes. This is our first play in the esports betting sector, and it is a move that we are excited to have made with EBET, an undisputed leader in the vertical.
How can freeplay games be used to engage esports audiences and introduce them to esports betting?
It all starts with offering esports fans something that is relevant and fun, which is exactly what our games do. For each title, we use elements of a live sports event, in this case, an esports contest, to create a game for the viewers to engage with. This in turn increases the excitement around the live event/esports contest and also introduces the concept of betting and wagering to those interested in trying it for the first time. That our games are free to play makes them a powerful acquisition tool as the player is not using their own money, but they also add value for those already signed up with a betting brand whether that be traditional sports or esports.
Do these games use different mechanics/features to the freeplay games you create for sports betting? If so, how are they different?
The gamification and human behaviour techniques we use are the same across all sports and all product verticals, including esports. The implementation is specific to both the sport and the audience that we are targeting with the game and getting this part right is a combination of experience and a lot of extensive data analysis and A/B testing. So, in short, the fundamentals of the games are the same but themes, prizes, etc are specific to the sport and the audience.
How will you continue to develop products for EBET? What role does data play in how you analyse game performance and use this to guide development of new titles? 
We are looking forward to a long partnership with EBET that will include multiple unique games for their esports audience. With every game, we expect to learn more about their audience and how they respond to different concepts and features. This will allow us to improve on the next run of games and better their contribution to the operator's wider acquisition and retention strategy. We can't disclose what games are coming, just that we are very excited about the ideas we are working on with EBET and the product roadmap that we have in place for the coming months and years.
How do you see the esports betting space evolving over the next 12 months? What role will Incentive play in driving this growth? 
Esports has been a constant and rapidly growing market and we expect that to continue. With the recent pandemic, all operators are very aware of having alternatives to traditional sports and there is a growing desire among many to add esports betting to their proposition. For that reason, we believe the vertical will continue to grow at pace with further opportunities opening up for us and the operators that we work with. We as Incentive Games are very much looking forward to providing our games to EBET and helping them drive their growth.