Parimatch Tech CMO Position Overturned as the Company Moves Toward Business Decentralisation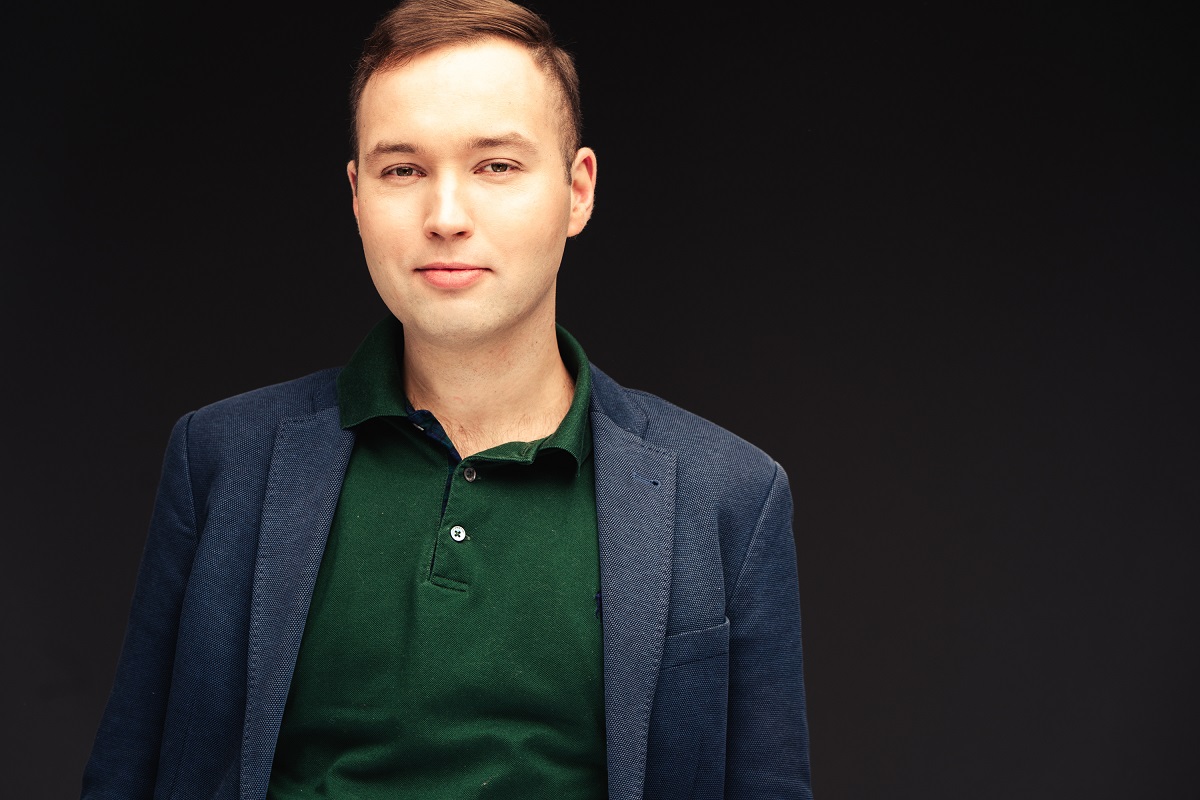 Reading Time:
2
minutes
Starting from June 2022, the CMO position in Parimatch Tech will be absent. The decision results from Parimatch Tech's business strategy renewal, prioritising business diversification and expansion into new markets. The stream leaders' and marketing executives' roles in different regions become more prominent, with the local expertise and market knowledge allowing them to be more autonomous and independent. This fits Parimatch Tech's new business strategy, which moves toward a decentralised approach. The gambling market pushes marketing teams to be agile. Thus, the Parimatch Tech marketing team finds room for development through tailor-made decisions. 
The marketing department will branch out into two key streams with individual leaders: Brand and Marketing Performance. Parimatch Tech believes that this configuration will suit the business diversification approach better. Brand Performance department will continue developing the Parimatch brand worldwide with all the power of global contracts, but considering the local impact. The Marketing Performance team will bring all the tools and expertise for performance marketing activities. The CMO position as a concept will be overturned.
'I joined Parimatch Tech 9 years ago as an operator in the Payment Department. Almost three years ago, I became the CMO. Being able and encouraged to experiment and try bold approaches is an invaluable experience which I appreciate deeply. My team and I created and breathed life into numerous ambitious projects, some of which were one of a kind. Thanks to them, Parimatch Tech became what it is today — a successful technology-driven modern company. I would like to thank Parimatch Tech management for their trust, and I am confident that the immense business growth that we all saw over the last few years resulted from our synergy,' says Ivan Liashenko, CMO at Parimatch Tech.
'The evolution of marketing in Parimatch Tech under Ivan's leadership was a truly fantastic journey. Multiple projects that looked like start-ups just a year ago have expanded into separate streams with dozens of employees. Thanks to that, marketing is no longer a uniform structure—there are several independent streams that branched out of Parimatch Tech marketing, joined by a mutual goal of helping the business grow. To stay up-to-date with the current business expansion speeds, implement the strategy of geo-diversification, focus more attention on multi-brand approaches, and sustain the development of the Parimatch brand, we have made a mutual decision to change the structure of the marketing department. As the necessity of decentralisation rises, and the stream leads' roles become more prominent, we have agreed that the CMO position does not fit the current business strategy. Ivan is a great and ambitious professional, and the last three years he spent as the CMO were some of the most successful for Parimatch Tech business-wise. Parimatch Tech wishes Ivan the best in his future endeavours,' says Evgen Belousov, Deputy CEO at Parimatch Tech.
The decision to overturn the CMO position follows the recent restructuring of the Parimatch Tech management model after the Russian invasion of Ukraine and the recent business diversification strategy. On April 1, 2022, Parimatch Tech moved from the two co-CEOs to a singular CEO model. Roman Syrotian focused 100% of his time on the Supervisory Board activities, and Maksym Liashko became the CEO. Anna Motruk, who held two roles before the management restructuring (Chief Finance Officer & Deputy CEO), left her CFO position to focus on the Deputy CEO role. Evgen Belousov, ex-Chief Revenue Officer at Parimatch Tech, has also been appointed Deputy CEO.

BGaming Presents Its New Eastern-Themed Slot with 4 Jackpot Levels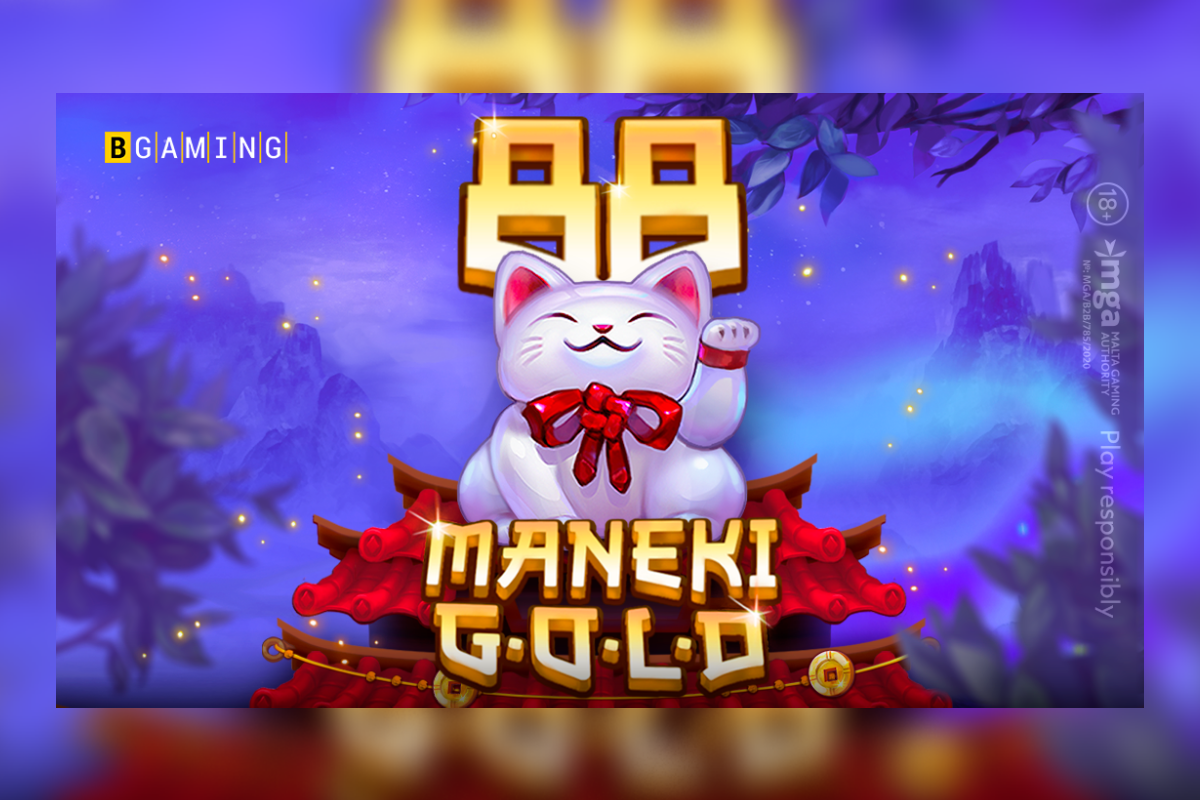 Reading Time:
2
minutes
BGaming, a fast-growing content provider to the iGaming industry, goes live with its new slot Maneki 88 Gold, packed with Asian-inspired symbols, all-the-rage features, and 4 Jackpot levels.
Maneki 88 Gold is the Asian-themed online slot with medium volatility and 96.9% RTP playing out on a 5-reel, a 3-row field with 243 ways to win.
Magnificent lotus flowers, charming music, and the magic allure of Asian symbolics coincide with the magnificent features of the slot. At the player's option, the high-paying animal symbols turn into Golden ones, increasing the bet and opening an opportunity for the Jackpot round to be triggered. When at least one golden symbol is activated, and a player collects 12 coins during the main game, every next coin can trigger a jackpot round. The level of available Jackpot depends on the number of golden symbols activated in the main game: a player should activate 2 golden symbols to be able to hit the mini Jackpot; 3, 4, and 5 activated golden symbols can reward a player with minor, major and grand Jackpot accordingly, which increases the bet level and makes the game more risky and exciting.
The slot offers a Buy Bonus feature, meaning a player can buy a round of Free Spins any time during the main game.
Yulia Aliakseyeva, Game Producer at BGaming, commented: "Same as the Japanese Maneki-Neko cat brings luck, our Maneki 88 Gold meets players with exciting features making their way to riches easier. HD graphics, quality features, and multilevel Jackpot with potential to deliver explosive outcomes will undoubtedly attract the players' attention, making the experience even more engaging." 
The Maneki 88 Gold follows the launch of the recent 'hold and win' slot Miss Cherry Fruits Jackpot Party, which enlarged the collection of over 90 titles in BGaming's high-quality games portfolio. The slot is already available to players of Mbit Сasino and online casino 7bitcasino.com
BGaming is a fast-growing game provider converting gambling into gaming. Thanks to an expert team and a player-driven approach, the studio creates innovative and engaging products featured on reputable platforms and 700+ online casinos worldwide. BGaming is the world's first to support cryptocurrencies and offer Provably Fair games. Today the brand's portfolio includes 90+ products with HD graphics and a clear user interface for every device.
BETVICTOR GROUP ANNOUNCES BRAND PARTNERSHIP WITH TALKSPORT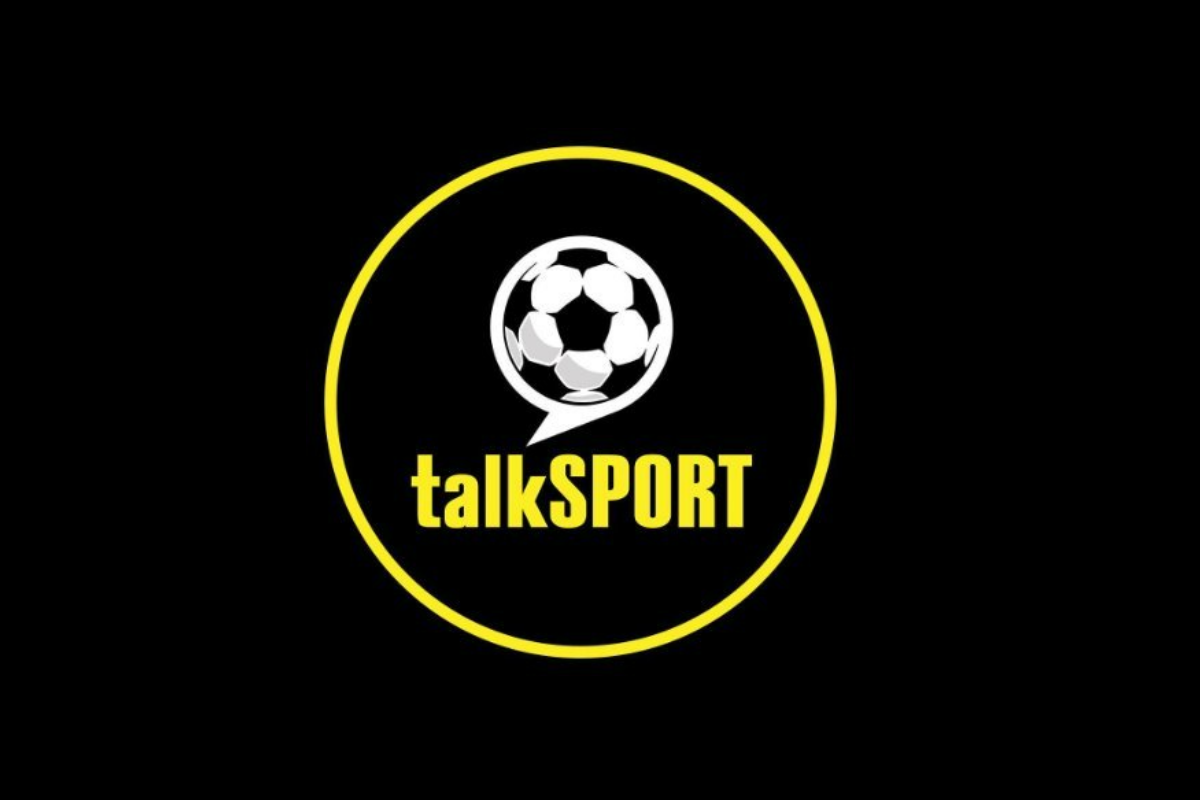 Reading Time:
< 1
minute
talkSPORT BET to combine BetVictor's technology with talkSPORT's trusted editorial brand
BetVictor is partnering with talkSPORT, the world's biggest sports radio station and global audio rights holders of the Premier League, for a new UK sports betting brand, talkSPORT BET.
talkSPORT BET will bring together talkSPORT's trusted editorial brand with BetVictor's market-leading, proprietary sports betting software and proven operational capabilities.   The service will offer sports fans a range of exciting features, innovative promotions and exclusive offers.
In addition to the long-established BetVictor B2C brand, the new partnership with talkSPORT is the latest white-label deal for the group and aligns with its overall business growth strategy, following on from the successful launches of Parimatch, BildBet and Heart Bingo.
The talkSPORT BET brand will be featured alongside talkSPORT's existing bookmaker commercial relationships such as show sponsorships, advertising and affiliate partnerships.
CCO of the BetVictor Group Brent Almeida commented: "We're delighted to be partnering with such a well-respected sports brand. talkSPORT BET will take the great things about talkSPORT radio and add a betting experience to offer players more ways to enjoy sport and engage with their favourite sporting events. We are fully committed to creating a safe and entertaining gambling experience with everything a sports fan could want in a betting brand."
Gareth Williams, Betting and Gaming Director, talkSPORT, said: "talkSPORT is the world's biggest sports radio station with a loyal community of listeners. This partnership showcases the power and reach of the talkSPORT brand across its audio and digital properties.   As well as the potential for on-air commercial partnerships, talkSPORT BET will be able to access our digital audiences through creative online activations such as odds integrations and betting widgets."
BWF AND OFFICIAL BETTING PARTNER, M88 MANSION, IN JAPAN FOR THE FIRST TIME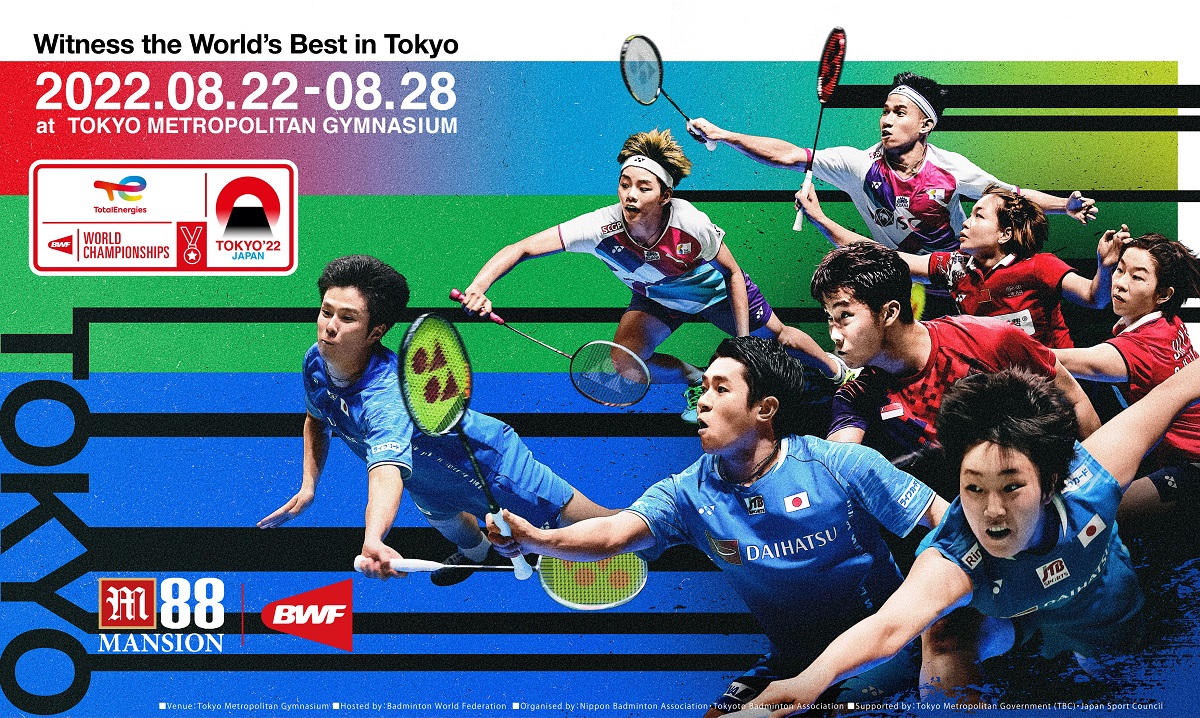 Reading Time:
2
minutes
BWF, together with major sponsor M88 Mansion, will be holding the TotalEnergies BWF World Championships 2022 in Japan on August 22-28.
This is the first time the east Asian country will host the competition, and the fifth Asian nation to do so. Matches will be played at the Tokyo Metropolitan Gymnasium.
Over 300 competitors from more than 40 countries will slug it out to emerge as the best in five events, with the host and last year's overall winner taking the lead.
Reigning champions for each category are: Loh Kean Yew of Singapore (men's singles), Yamaguchi Akane of Japan (women's singles), Hoki Takurō and Kobayashi Yūgo of Japan (men's doubles), Chen Qingchen and Jia Yifan of China (women's doubles), as well as Dechapol Puavaranukroh and Sapsiree Taerattanachai of Thailand (mixed doubles).
The draw was held on August 10 in Kuala Lumpur, Malaysia, producing interesting brackets.
Men's singles world number one Viktor Axelsen is set on a collision course with fellow Dane Rasmus Gemke in the quarter-finals, while Indonesians Jonatan Christie and Anthony Ginting are also both on the top half of the bracket and could possibly meet in the semis.
Over in women's singles, top seed Yamaguchi and 14th-ranked Takahashi Sayaka can tentatively clash on the third round, with An Se-young of South Korea and PV Sindhu of India as probable semi-final round opponents.
Hoki and Kobayashi journey back to the top have them starting in the bottom half of the bracket, with the more thrilling matchups found in the upper half of the draw. Chen and Jia also averted some early tough challenges in their section.
Finally, Puavaranukroh and Taerattanachai could feasibly contend against two Japanese pairs en route to the final.
The BWF World Championships follow the single elimination knockout format.
As part of the partnership between M88 Mansion and BWF, updates and highlights will be provided on the M88 Mansion-BWF website and social media accounts before, during, and after the event. A top BWF player will also be featured and interviewed.
First organized in 1977, the tourney has been held annually, except for Summer Olympic years, since 2005. It was last staged in 2021 in Huelva, Spain.