Coinbase becomes BIG main partner in multi-million dollar deal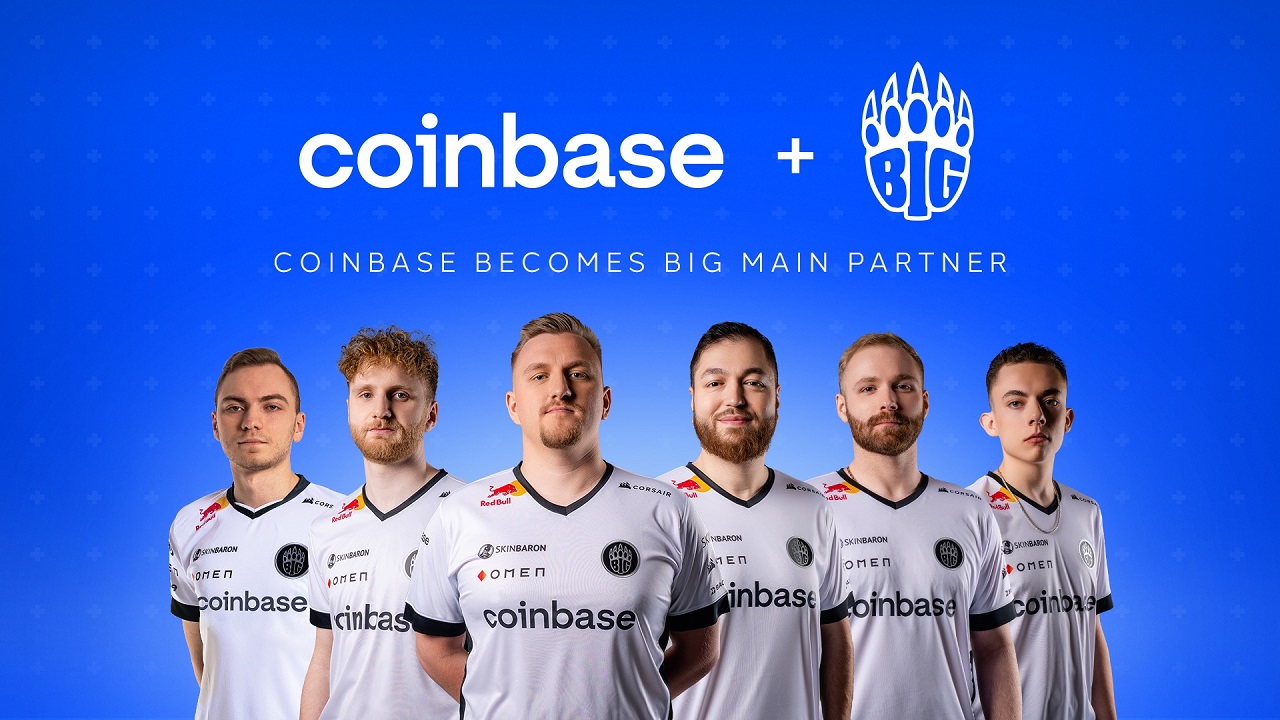 Reading Time:
2
minutes
Leading global crypto platform Coinbase expands partnership with BIG and acquires main-partner rights in one the of the largest esport club deals within Europe.
Following a productive collaboration that started in August 2021, Coinbase has now become the main partner of Germany's most successful CS:GO team.
As part of the multi-million dollar deal, Coinbase has acquired main partner rights to BIG'S CS:GO department as well as an extensive media rights package that includes a main-partner position on BIG's official player jersey. Together with Coinbase, BIG will continue to do a wide variety of activations including community events, tournaments and money-can't-buy fan experiences.
The deal comes following the multi-million dollar acquisition of membership slots in both the BLAST Premier and ESL Pro League circuits, indicating the attractiveness of these elite leagues to partners. As a partner team, BIG will continue competing in these circuits for the long-term future, continuing with the BLAST Premier Spring Final in Lisbon this Summer.
BIG's CS:GO players will already wear the new jersey at their upcoming events, with multiple large LAN championships on the horizon for the team. The deal itself was facilitated by SPORTFIVE, to whom we are exceptionally thankful for their excellent cooperation!
Statement Daniel Finkler, CEO
The extension of the partnership with Coinbase as the new BIG CS:GO Main Partner is a significant milestone for our organization. The financial scope of the partnership demonstrates that the acquisition of the BLAST Premier and ESL Pro League Partner Slots in 2021 proved to be the best decision we could have made. Together with Coinbase, we will compete in the largest and most prestigious esports competitions globally.
It honors me a lot that we were able to win the world's leading crypto platform as a long-term partner. Over the past few years, Coinbase has become a market leader in the rapidly growing and extremely exciting crypto market. As the main partner, Coinbase will contribute significantly to the further development and growth of Berlin International Gaming. Jointly, we have developed a very comprehensive rights package that will also be visually reflected on our channels. Additionally, Coinbase will have the main partner slot on the official BIG CS:GO Jersey. I am very grateful for the trust in BIG and look forward to working with Chris Grundy and the Coinbase team. A big thank you also goes to SPORTFIVE for the excellent cooperation and facilitation of one of the largest esport deals in the DACH region!
Statement Coinbase
"BIG has been a fantastic partner since summer 2021," says Sascha Rangoonwala, Country Manager Germany at Coinbase. "This partnership with Germany's leading eSports organisation, BIG, has proven to help us better reach digital natives and educate them about the benefits and risks of cryptocurrencies. That's why we've now deepened the partnership and look forward to driving the awareness and adoption of crypto assets in Germany together."
Eike Gyllensvärd, President Esports at SPORTFIVE:
"We are beyond excited to be able to bring together such two strong brands and further develop their partnership going forward. This announcement is a testament to the deep industry experience and esports expertise that SPORTFIVE offers to rights-holders and brands alike."
EE RENEWS SPONSORSHIP WITH EXCEL ESPORTS AND UNVEILS NEW AMBITIONS IN GAMING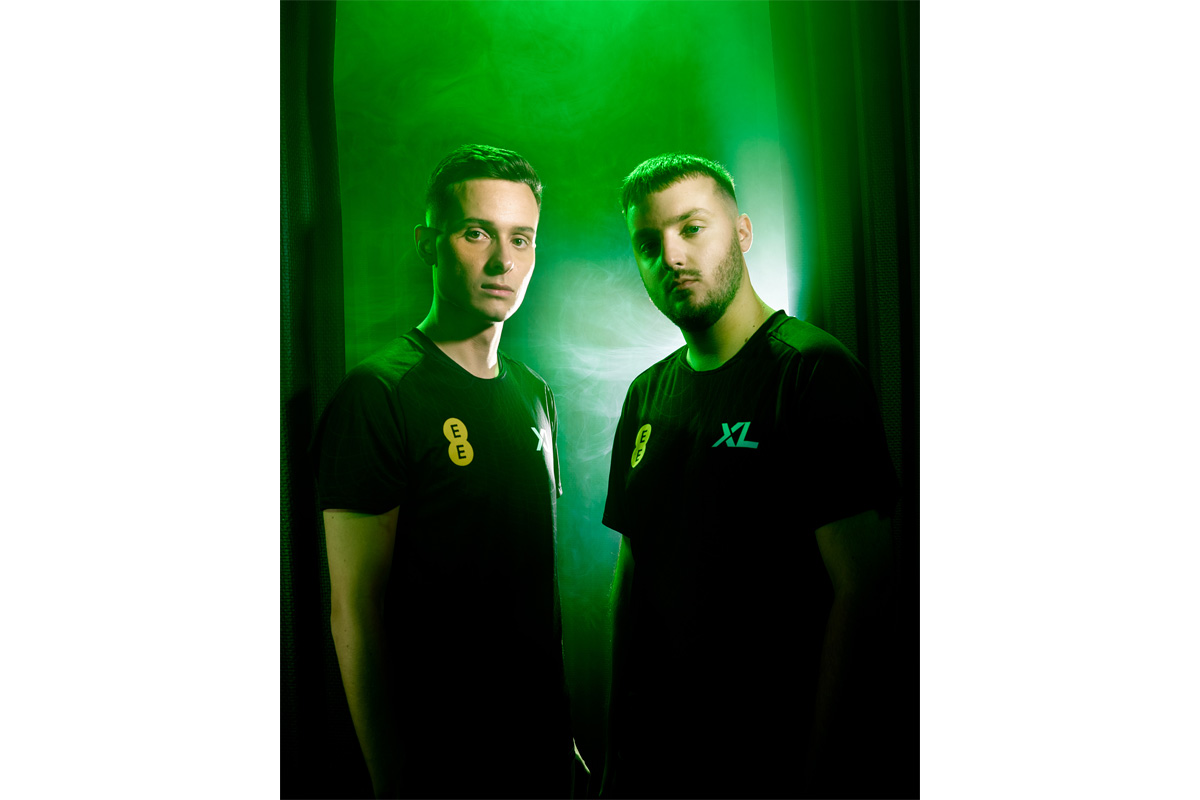 Reading Time:
2
minutes
EE announces it has extended its lead partnership with UK esports organisation EXCEL ESPORTS until 2025 following three years of successful collaboration.
The extended three-year partnership will continue to see the EE brand featured on all kit worn by EXCEL's League of Legends EMEA, Championship (LEC), VALORANT and FIFA teams. EE will also continue to help EXCEL's teams train at their HQ by providing world class connectivity, backed by the UK's best network.
In its role as lead partner to EXCEL, EE is committed to making the gaming community as inclusive as possible, as well as supporting gamers with the products and services that matter most to them.
EE three key ambitions for its partnership with EXCEL:
Inclusivity: nurture the next generation of women in gaming to help re-shape the industry for the better
Culture: support gamers beyond the play occasion, making mental health support available to the gaming community
Experience: elevate the gaming experience with products and services designed to open up the community to new audiences
These commitments will be fundamental as EE and EXCEL work to launch a series of exciting initiatives over the coming years to inspire gamers and elevate their experiences.
Pete Jeavons, Marketing Communications Director at EE comments: "The gaming community continues to go from strength to strength in the UK and with our partners at EXCEL, we are excited to use our technology and networks to deliver new initiatives, experiences and services that will benefit this community – both at elite and grassroots level. We want to become the number one network for gaming in the UK and we believe our work with EXCEL will be fundamental in achieving this goal."
Mark Carter, Commercial Director, EXCEL ESPORTS adds: "It's an honour to announce our three year partnership extension with EE making this one of the longest partnerships in esports history. Together, we understand the importance of creating ground-breaking initiatives and enabling opportunities to drive forward and support more inclusive gaming communities. We look forward to sharing more exciting details as we activate the partnership together."
Since initially teaming up in 2020, EE and EXCEL have collaborated on a number of campaigns and initiatives including this year's Connected Club Cup, which gave grassroots gamers from around the UK the chance to prove their FIFA skills in a national competition. The finalists then joined stars from EXCEL and the England football team at Wembley to battle it out for the Connected Club Cup trophy. Back in March, EE and EXCEL collaborated on Ultimate Gamer, a six-hour Twitch stream that saw four famous faces including comedian Munya Chawawa and EXCEL's professional Fortnite player Jaden 'Wolfiez' Ashman, compete against each other across three separate games.
The partnership renewal follows EE's recently unveiled supercharged gaming offering. The new range features  xBox, Nintendo and PlayStation bundles, access to the latest best-in-class gaming products via interest free spreadable payments with Add to Plan, and a nationwide roll-out of in-store gaming bays in over 175 EE retail stores.
IESF with FitGMR will Educate Athletes on Health and Wellbeing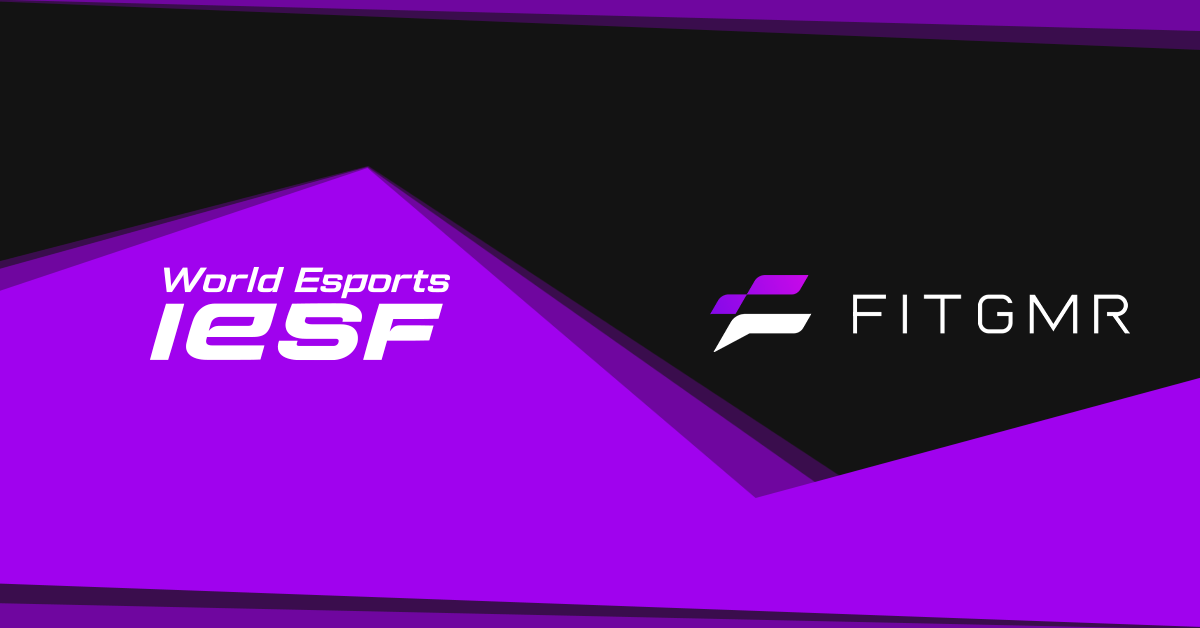 Reading Time:
2
minutes
IESF with FitGMR will Educate Athletes on Health and Wellbeing IESF and FITGMR to host daily workshops and activities at the 2022 WE Championships Finals Busan, South Korea – The International Esports Federation (IESF) has partnered with FitGMR to bring different activities and workshops on health and wellbeing to the World Esports Family at the 14th World Esports Championships Finals in Bali, Indonesia, taking place December 1 to 12, and beyond.
FITGMR is a program designed to improve gaming performance by building behaviors and habits within the Five Pillars of Health: physical maintenance, mental conditioning, nutrition, sleep, and lifestyle. IESF serves as an educator, mentor, and guide for the World Esports Family. Through this partnership with FITGMR, IESF will strengthen its abilities to educate esports athletes and provide the resources and tools needed to succeed in video games and in life.
IESF and FITGMR will kick off the partnership in Bali with daily workouts and workshops for athletes competing on esports' biggest stage. FITGMR Workout is a physical training session that incorporates strength, endurance, and mobility and is designed to get the brain and the body working together. FITGMR will host several workshops covering topics like nutrition and mental conditioning, as well as yoga lessons and a beach workout.
The mental conditioning workshop will show esports athletes how to rest their minds through various mindfulness practices and how they can help with focus, decision-making, mental clarity, and concentration. Just ahead of the Closing Ceremony, IESF and FitGMR will wrap things up with a FitGMR All-in-One workshop, where they will teach the World Esports Family how they can "FIitGMR at home." IESF President Vlad Marinescu said: "IESF is delighted to be working with FitGMR to make this the most successful and engaging World Esports Championships Finals yet. The well-being of athletes is a top priority for IESF, and we always strive to give esports athletes the ultimate environment to perform at their best. We look forward to collaborating on many more impactful activities with FitGMR, and we
can't wait to kick off this partnership in Bali!"
FitGMR CEO Krsitin Anderson stated: "This is an incredible way to end 2022. Our research and work with professional esports organizations over the last few years are the foundation of the FitGMR app that we released at the beginning of the year. Since then, we've introduced the concept of what it means to be a fit gamer to colleges and K-12 programs around the country. To be a part of esports athletes' well-being, and sharing the connection between mental and physical health on the world's global esports stage is so exciting and rewarding. We're grateful to the IESF for their commitment to the wellbeing of players around the world."
The WE Championships Finals competition will officially get underway on Friday, December 1, after months of preparation and exciting qualifying rounds. This year is going to be the largest, most inclusive, and most geographically diverse edition yet. It will feature several new and exciting opportunities for athletes, such as the groundbreaking activities planned with FitGMR.
KONAMI ANNOUNCES NEW ITALIAN ESPORTS TOURNAMENT COMING TO eFootball™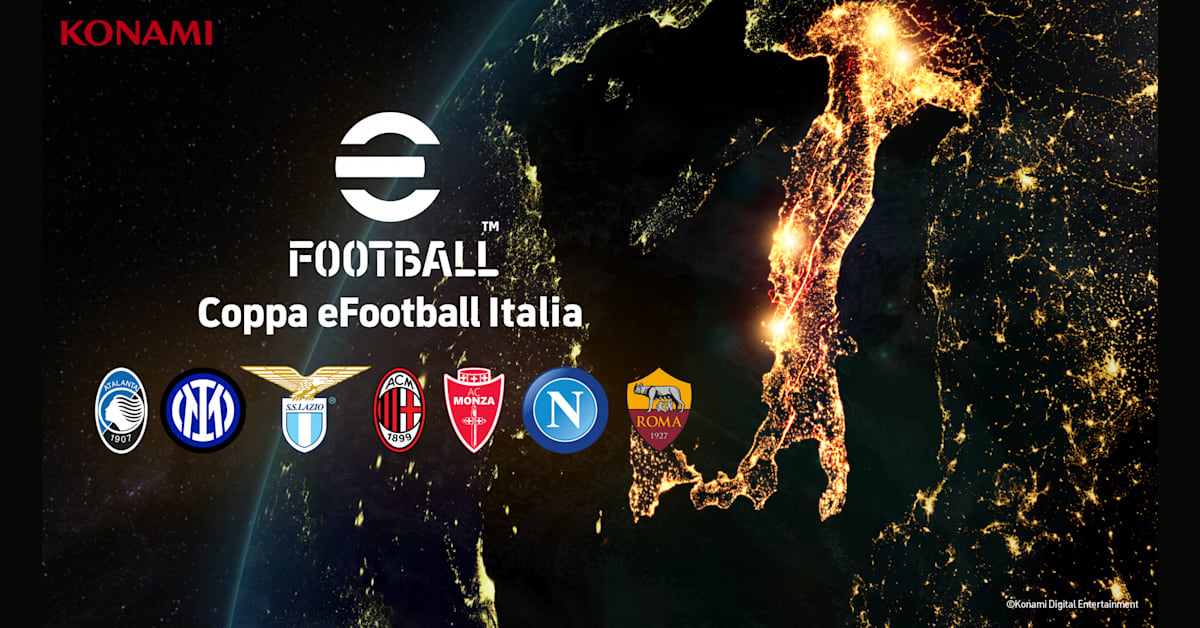 Reading Time:
3
minutes
Konami Digital Entertainment B.V. announced the launch of a brand new esports tournament – the 'Coppa eFootball Italia'. This is a new tournament based in Italy which will see the integration of eFootball™ partner clubs, their youth players, professional esports players, and – most importantly – their fans.
What is the 'Coppa eFootball Italia'?
The 'Coppa eFootball Italia' represents a new esports venture for KONAMI and the football simulation gaming arena. The tournament will see the integration of three different players forming a team to represent each of the competing clubs. These are: A selected Youth team player; A professional esports player currently part of their existing squad; A club fan who wins an online qualification tournament.
This unique team composition of elite and grassroots esports players alongside the youth selection sees a melding of club representatives unlike anything seen on the current football simulation esports landscape.
Seven eFootball™ partner clubs to be involved
KONAMI is delighted to announce that all seven of its eFootball™ partner clubs based in Italy will be taking part in the 'Coppa eFootball Italia'. These will include AC Milan, AC Monza, AS Roma, Atalanta BC, FC Internazionale Milano, SS Lazio, and SSC Napoli.
How the competition will work
Prior to the seven clubs taking each other on for the 'Coppa eFootball Italia' title, there be the selection processes for their three representatives.
Firstly, each club will hold an internal esports tournament between their Youth team players to determine a representative. This will come alongside a seminar from the KONAMI eFootball Activations team providing an insight into the ever-evolving world of esports and video gaming.
Secondly, there will also be an internal tournament at each club between their respective esports players to determine who will represent them as part of the tripartite.
Thirdly, eFootball™ will run an online in-game tournament for all gamers within Italy called the 'KONAMICI' this will be an Italian-only event within eFootball™ 2023. Players can register to compete online with the tournament lasting two weeks in total.
Players do not have to have played eFootball™ prior to this and can participate with no experience of the game. Each club fan can register online and select the club which they hope to represent.
From here, they will play a minimum of 30 online matches against fellow club fans, collecting points as they progress before the online ranking determines the top representatives.
The KONAMICI will take place only on Playstation®4 and Playstation®5 devices and will be free-to-play.
Tournament Schedule
The 'Coppa eFootball Italia' is a new form of esports competition with many different elements coming together to bring it to life. The qualification and selection for club representative squads and then the consequential tournament will occur in stages between December 2022 and April 2023.
The KONAMICI qualification phase will commence in February, allowing all seven participating clubs to gain their fan representative with final knockouts concluding by the end of March 2023.
Once each of the clubs has confirmed its three-person team, there will be an offline Group Stage phase where the clubs will play each other to determine their positions in their respective groups. This will be broadcast from the 'Coppa eFootball Italia' studio. This stage will affect the draw for the knock-out phase at the Grand Finals weekend later in April.
Finally, with group positions secured, clubs will be drawn against each other for the Quarter Finals. From here, it will be a straight knock-out tournament with two Semi Finals, a Third-place play-off (between the two clubs who lose their respective Semi Finals), and a Grand Final.
The Grand Finals weekend will be an offline, live event hosted at Napoli ComicCon on the weekend of the 22nd-23rd April.
The victorious club will take home a Grand Prize including a specialised eFootball™ multi-media and gaming centre to be installed at their youth training complex.
Throughout the tournament, there will also be a set of episodes of what is to be known as 'eFootball™TV' available on the official eFootball™ Youtube channel, recorded in the aforementioned 'Coppa eFootball Italia' studio.
These will include analysis and highlights from the 'Coppa eFootball Italia', interviews with the players, appearances from partner club players and legends, and an exclusive behind-the-scenes perspective giving fans an all-access view into how eFootball™ works and how the 'Coppa eFootball Italia' was brought to life.