Global cryptocurrency betting and gaming operator Stake.com announces betting partner sponsorship of bantamweight title rematch between Naoya Inoue and Nonito Donaire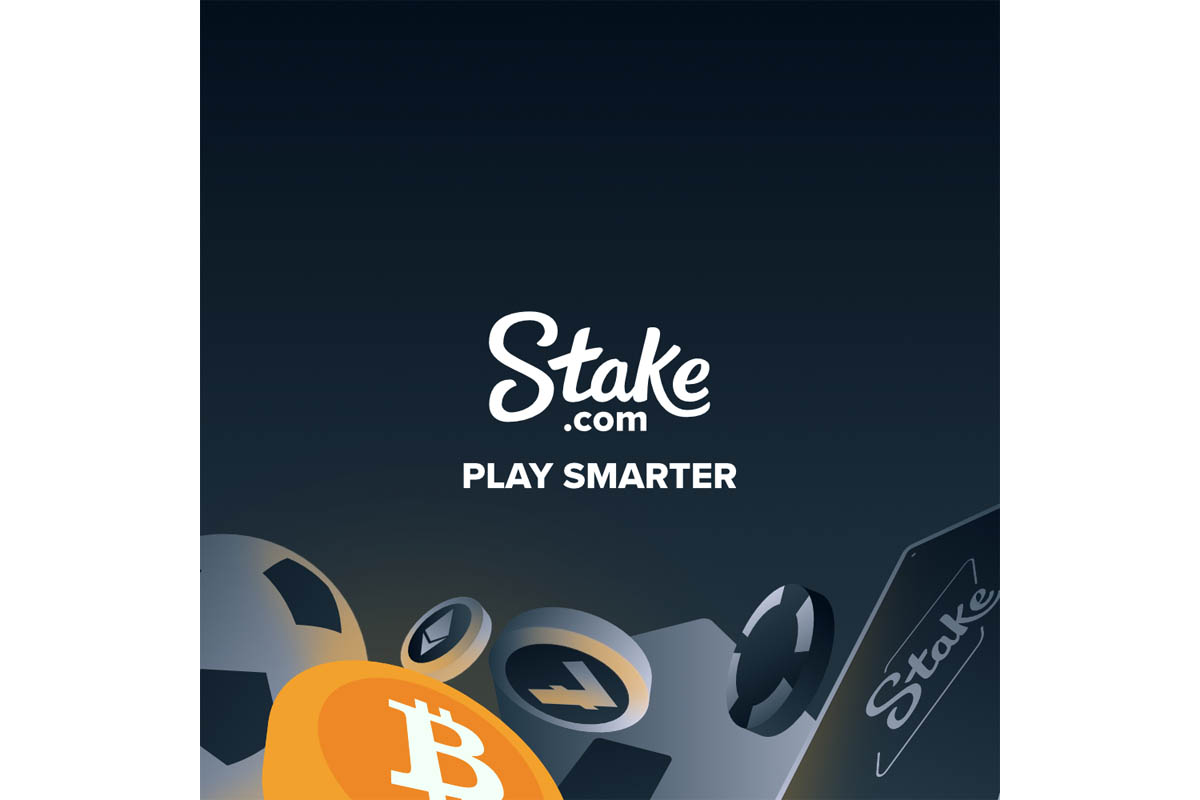 Reading Time:
2
minutes
Stake, the world's fastest-growing cryptocurrency betting and gaming operator, is excited to announce its sponsorship of the upcoming bantamweight title rematch between Naoya Inoue and Nonito Donaire on June 7th in Tokyo, Japan. The pair's fight in 2019, won by Inoue, was named ESPN's Fight of the Year and this year's WBA, IBF and WBC title fight is one of boxing's most eagerly anticipated rematches of recent years.
The world bantamweight contest will take place at the 36,000 capacity Saitama Super Arena in Tokyo, which has previously hosted high-profile UFC and NBA events, and will be screened to fight fans live across Japan exclusively on Amazon Prime.
The contest marks Stake' second high profile boxing sponsorship in Japan in recent months, with the brand having previously been ringside for April's World Middleweight unification bout between Gennady Golovkin and Ryōta Murata, underling Stake.com's continuing commitment to supporting the biggest occasions in global boxing.
As the official betting partner of the event, Stake branding will feature heavily in the ring and across the stadium inventory. The brand will also be offering market-leading odds and double winnings on fight winner bets if the match ends in a KO/TKO on any of the Stake logos displayed around the ring.
This latest partnership complements Stake.com's extensive global sports sponsorship portfolio including deals with the UFC, soccer legend Sergio Aguero and English football club Watford FC, along with international multi-platinum artist Drake.
Dominic Rae, Sponsorships Manager for Stake, said: "We're delighted to continue to support the biggest events in boxing across the globe and are very excited to become the official betting partner for Naoya Inoue vs Nonito Donaire.
"Like all boxing purists, everyone at Stake.com can't wait for the rematch and hope this fight is every bit as memorable as the first brilliant bout between these two elite fighters."
WHAT DO GAMERS REALLY THINK OF WEB3 GAMING?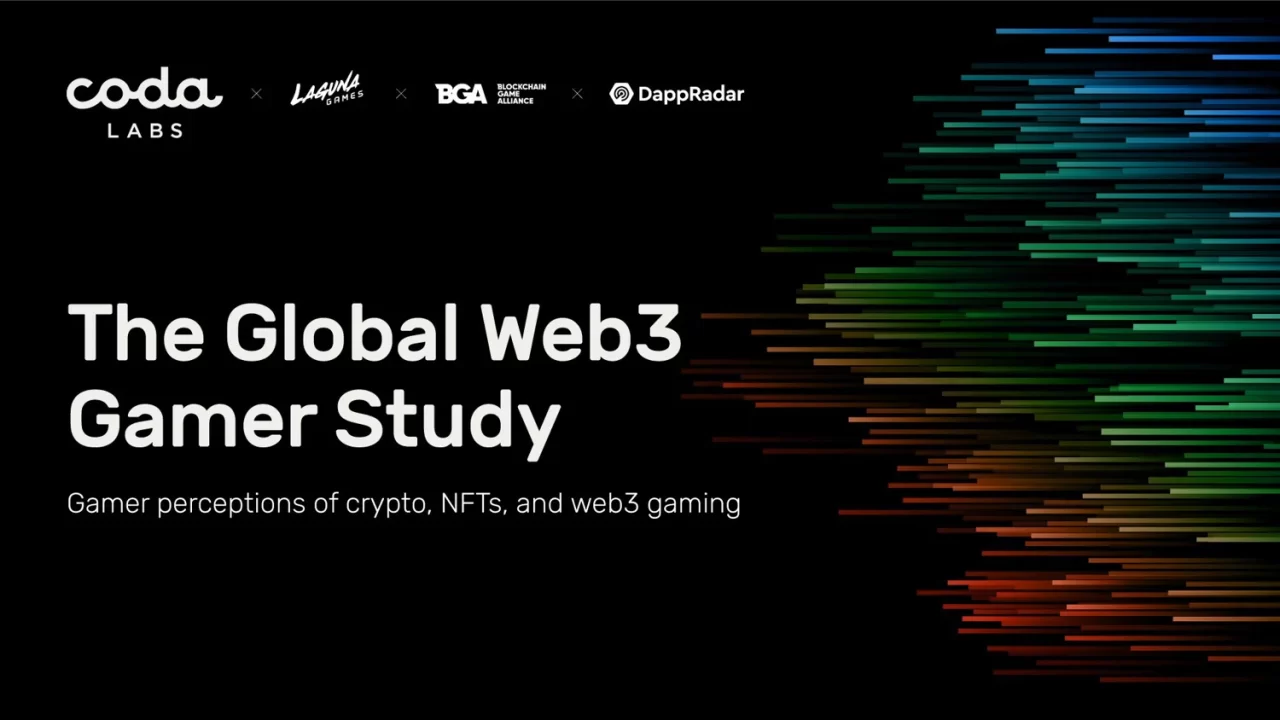 Reading Time:
3
minutes
Coda Labs, a seasoned team of mobile game creators building fun games powered by web3 technology, is thrilled to publish the findings of The Global Web3 Gamer Study – the most ambitious study to-date of gamers' feelings about web3. In partnership with the Blockchain Game Alliance, DappRadar, and Laguna Games, the survey reveals the thoughts of consumer gamers worldwide across all gaming platforms (PC, console, mobile, web3) about cryptocurrency, NFTs, and blockchain gaming.
Investment in web3 gaming is expected to reach around $10 billion by the end of 2022 despite the ongoing 'crypto winter', and an often highly critical response to web3 from gamers and game developers. In this context, Coda Labs surveyed 7,000 respondents from the UK, US, Brazil, Japan and South Africa to shed light on their understanding and opinions of, and involvement in, web3 gaming. Based on their gaming habits and use of web3 tech, respondents were segmented into groups of Gamers, Crypto Gamers and Crypto Non-Gamers.
Şekip Can Gökalp, CEO of Coda Labs, commented:
"Is gamer dislike of crypto and NFTs a universal truth? This unprecedented study aims to answer that question for the whole games industry. Unsurprisingly, it did find that many gamers don't perceive any benefits to web3 gaming, and even those with web3 knowledge are wary of financial costs and scams. Barriers to web3 going mainstream are plenty, although gamers' concerns about its environmental impact are less pronounced than is often stated.
"When regular gamers do give web3 games a go, they tend to feel more positively, and this survey reveals that those regular gamers and heavy crypto users aren't as far apart as we might have thought. They often overlap in their behaviours, motivations, and concerns; and 'Crypto Gamers' as we have called them are effectively hardcore gamers who are also early tech adopters. We hope the collective games industry can use these crucial insights to experiment with ways of making gaming more fun and accessible for all types of gamer."
Sebastien Borget, President of the Blockchain Game Alliance, added:
"The Global Web3 Gamer Study proves with data that the blockchain gaming industry is still a nascent industry that needs more guidance in general both for Gamers and Developers. The first attempts at creating Web3 games have raised awareness but not defined the business model that will be the next industry standard yet. Our role as the Blockchain Game Alliance is to keep educating actors on the possibilities offered by the technology so they can innovate and experiment more with it."
Key findings of The Global Web3 Gamer Study:
Gamers are aware of cryptocurrency and NFTs, but generally don't like them. 89% have heard of Bitcoin, and half (51%) have heard of NFTs, but NFT ownership is just 3%. And they rated their feelings towards crypto (4.5/10) and NFTs (4.3/10) negatively
Web3 gaming isn't mass market yet…
52% of Gamers aren't familiar with any web3 gaming term, though one in three have heard of "Play To Earn". Only 12% of Gamers have tried playing a web3 game and only 15% who haven't say they are interested in doing so
…And the barriers to mainstream adoption are many.
41% of Gamers were unsure as to how web3 gaming would work. Crypto Gamers were more concerned with scams (41%), and the financial costs of getting involved with web3 gaming (32%)
The P2E hangover is hard to shake.
Play to earn is the most familiar term for web3 games, and earning crypto is the main reason people play them. 37% of Gamers, 45% of Crypto Non-Gamers and 60% of Crypto Gamers view it as their main motivation, although other benefits such as community and ownership were cited too
Gamers appear to like web3 gaming and in-game NFTs once they try them. Despite Gamers' lukewarm feelings towards crypto and NFTs, those who had played web3 games were positive about them, rating them 7.1/10. Gamers who did own NFTs also rated gaming-specific NFTs favourably, at 7.3/10.4
Gamers and crypto users do intersect.
The vast majority of crypto users are Gamers too (for every Crypto Non-Gamer there are five Crypto Gamers). And, while Crypto Non-Gamers don't meet the definition of 'Gamer' for this study, the majority (71%) do game at least monthly, and 81% have played a web3 game
In fact, Crypto Gamers are 'gamers on steroids'.
Crypto Gamers – who game and use crypto regularly – are hardcore players. They play more competitively and on more platforms than regular Gamers. They are also 62% more likely to spend money in-game
12Play Online Casino Now Accepts Cryptocurrency Deposits Globally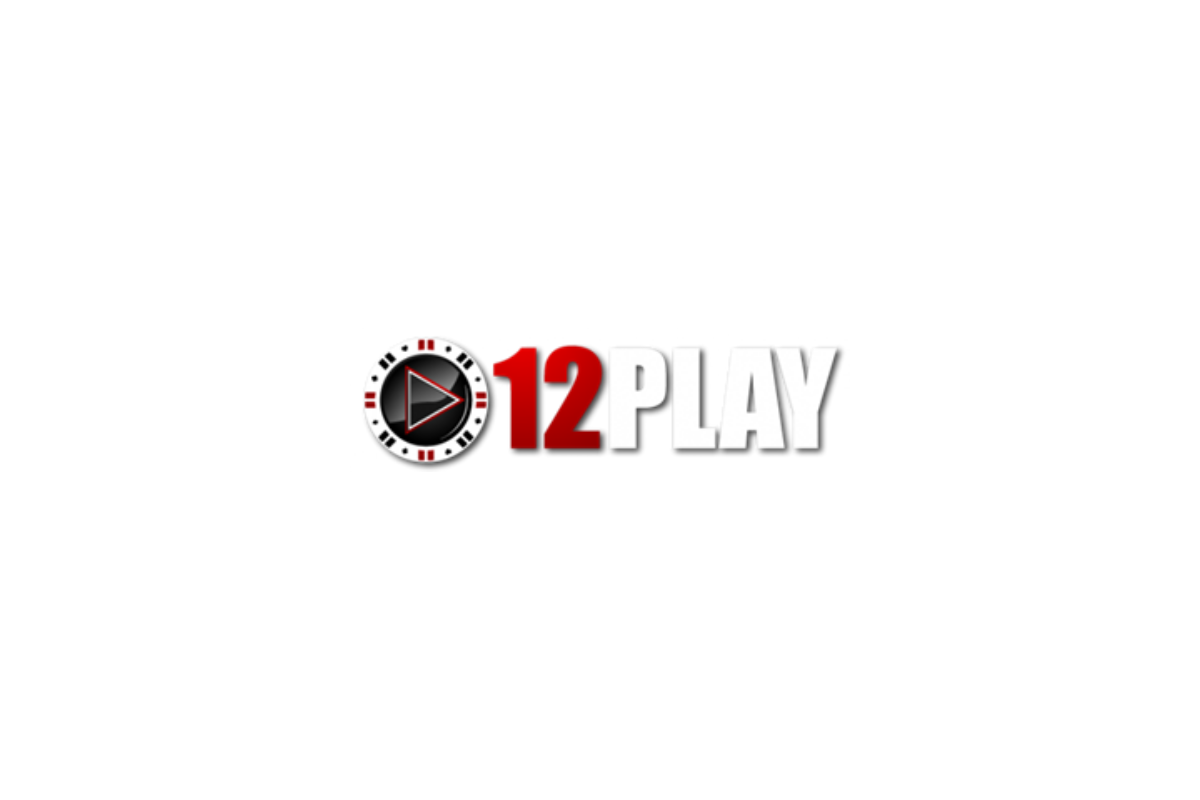 Reading Time:
2
minutes
One of the leading websites in offering a wide range of first-class online gaming products and a selection of immersive games in a safe and user-friendly environment, 12Play Online Casino are now accepting cryptocurrency deposits from all over the world.
Their excellent support services that operate 24 hours a day, seven days a week, comprehensive gambling guidelines, and variety of innovative products, such as Live Casino, Sports Betting, 4D lottery, and some of the most popular slots games, make them one of the most reliable and engaging gaming companies online today.
Live Casino
12Play is visited by gaming enthusiasts from all over the world for their excellent live casino that connects you with their fully trained live dealers, gives access to their facilities, so that you can easily withdraw and deposit funds from your registered account, and provides you the unique opportunity to play demo games to sharpen your skills before playing real money games.
With games from prominent operators that are recognised by world-wide gambling platforms, including Ezugi, Playtech, SA Gaming, and eBet, as well as offering users free gambling tips, bonuses, promotions, jackpots, and some of the best betting odds available, you can see why 12Play is considered as one of the best online live casinos in Malaysia.
Online 4D
Instead of queuing up to get your physical 4D lotto ticket, just click over to 12Play Online casino and play online 4D.
This popular lottery can be simply accessed with ease and confidence through their website and gives you more time to get excited about the possibility of your lucky number getting picked. All you need to do is sign up with 12Play Online casino, deposit funds into your gaming account and start betting on your 4D toto lucky number.
Not only offering you the ability to place your 4D online at any time, choosing to play at 12Play Online casino also comes with several other benefits:
They have the most reliable online 4D betting Malaysia lottery system online that ensures safe deposits and withdrawal requests
12Play Online casino provide their members with an extra 10% bonus of their 4D online betting Malaysia winnings, 10% cash rebates on the total amount wagered, and offer many attractive promotions and bonuses that you wouldn't find elsewhere in person or online
They guarantee that all 4D bets are paid at a better rate and that you will be 100% satisfied with the pay-outs
Not only this, but their easy registration process, including a 'first registration bonus', safeguarding measures to ensure that all the information that you provide is sufficiently protected, and complete transparency, means that you can trust 12Play Online casino to be a safe bet.
Cryptocurrencies in Casinos – the Promises & Pitfalls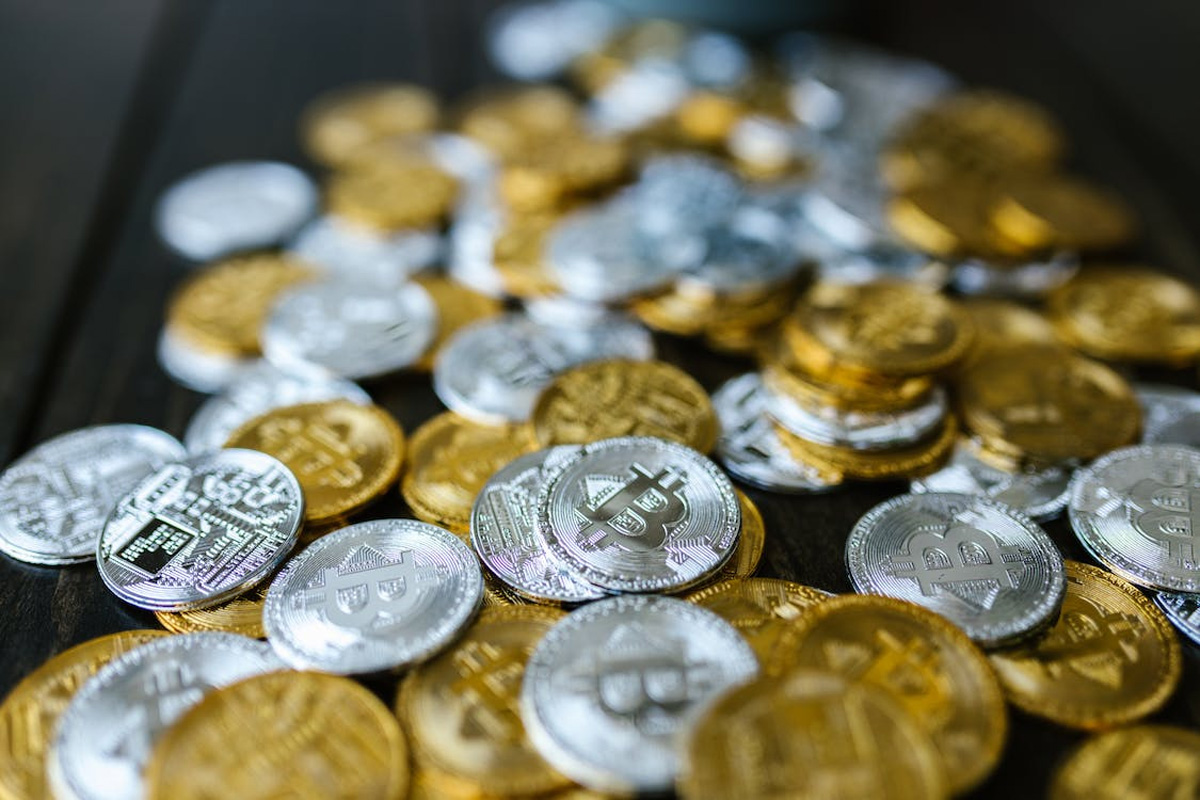 Reading Time:
4
minutes
Cryptocurrencies are having a moment. Bitcoin, the first and most well-known cryptocurrency, has seen its value skyrocket in recent months, with one bitcoin worth more than $18,000 at the time of this writing. Cryptocurrencies are digital or virtual tokens that use cryptography to secure their transactions and control the creation of new units. This makes them a potentially appealing option for online casinos, which could use them to make deposits and withdrawals faster and more secure. But there are some potential pitfalls to consider before jumping into cryptocurrencies for online casino gaming. Let's take a closer look at both the promise and the risks of using cryptocurrencies in casinos.
How Does a Bitcoin Casino Work?
When it comes to online gambling, there are a lot of options to choose from. One type of online casino that has been gaining popularity in recent years is the Bitcoin casino. So, how does a Bitcoin casino work?
Essentially, a Bitcoin casino is just like any other online casino, except that it allows players to gamble using the cryptocurrency Bitcoin. This can be beneficial for both the casino and the player, as it offers a more secure and anonymous way to gamble. Lots of recent brands which were launched in 2022, offer crypto payments to players in India and beyond. For the player, this means that their personal information is not at risk of being compromised.
For the casino, it means they can accept payments from players worldwide without having to deal with banks or other financial institutions. In order to get started with a Bitcoin casino, all you need is a Bitcoin wallet. Once you have set up your wallet, you will be able to deposit Bitcoins into your account and start playing your favorite casino games.
What are the Pros of Crypto in a Casino?
The advantages of cryptocurrencies in casinos are many and varied. Below are the top benefits of the use of cryptocurrencies in online casinos:
Anonymity and Security: When most people think of casinos, they envision a seedy underworld where cheaters prosper, and their personal information is at risk. However, Bitcoin casinos are changing this perception by offering a secure and anonymous way to gamble online. Unlike traditional casinos, which require their users to fill out extensive personal information forms, Bitcoin casinos allow users to gamble anonymously. This not only protects their personal information from being hacked or stolen but also allows them to avoid any government scrutiny. As a result, Bitcoin casinos are becoming the preferred choice for many online gamblers. In addition to offering enhanced security and anonymity, Bitcoin casinos also allow users to take advantage of lower transaction fees and faster payouts. With all these benefits, it's no wonder that Bitcoin casinos are quickly gaining popularity worldwide.
Cheap & fast payment: Cryptocurrency transactions are carried out directly between the user and the operator without the interference of any third party. This makes for seamless and speedy transactions. The lack of a central authority also means that there are no delays or "red tape", as is often the case with traditional financial institutions. In addition, cryptocurrency payments can be made cheaply and quickly without the need for expensive infrastructure or middlemen. As a result, cryptocurrencies are an attractive option for those looking for fast and efficient payments.
Bonuses: Bitcoin casinos offer various bonuses and rewards for their customers. One of the most popular bonuses is the no deposit bonus, which is offered to new customers. This bonus allows you to play without having to make a deposit, and it can be a great way to try out a new casino. However, it's important to read the terms and conditions of the bonus before you claim it, as some bonuses have wagering requirements or other restrictions. There are also often reload bonuses available, which give you a bonus when you make a second or third deposit. These bonuses can be a great way to boost your bankroll and increase your chances of winning. Bonuses are one of the many reasons why Bitcoin casinos are becoming increasingly popular.
Decentralised: The decentralised nature of Bitcoin is one of its key advantages. Unlike traditional currencies, which central banks regulate, Bitcoin is not subject to any central authority. This means that no government or financial institution can interfere with Bitcoin transactions or freeze a person's account. Instead, Bitcoin transactions are verified by a global network of computers known as miners. These miners work together to confirm each transaction and are rewarded for their efforts with new bitcoins. As a result, Bitcoin's decentralised nature ensures that no single entity can control the currency or manipulate the transaction process. This makes Bitcoin a more secure and trustworthy currency system.
What are the Cons of Crypto in a Casino?
Cryptocurrencies in casinos are not without their risks and drawbacks. One of the most significant dangers is the possibility of theft or fraud. Because digital currencies are stored in digital wallets, they are susceptible to hacking. If a hacker can gain access to a user's wallet, they could theoretically steal all of the currency stored inside.
Another risk associated with cryptocurrencies is volatility. The value of Bitcoin and other digital currencies can fluctuate wildly, creating problems for casinos that accept them. If the value of a currency plummets suddenly, a casino could end up taking a big loss.
Finally, there is the regulatory risk. Cryptocurrencies are still not well understood by most governments and regulators. This could create problems down the line if authorities decide to crack down on casinos that accept them.