Austrian startup StreamTV partners with Activision for Call of Duty designs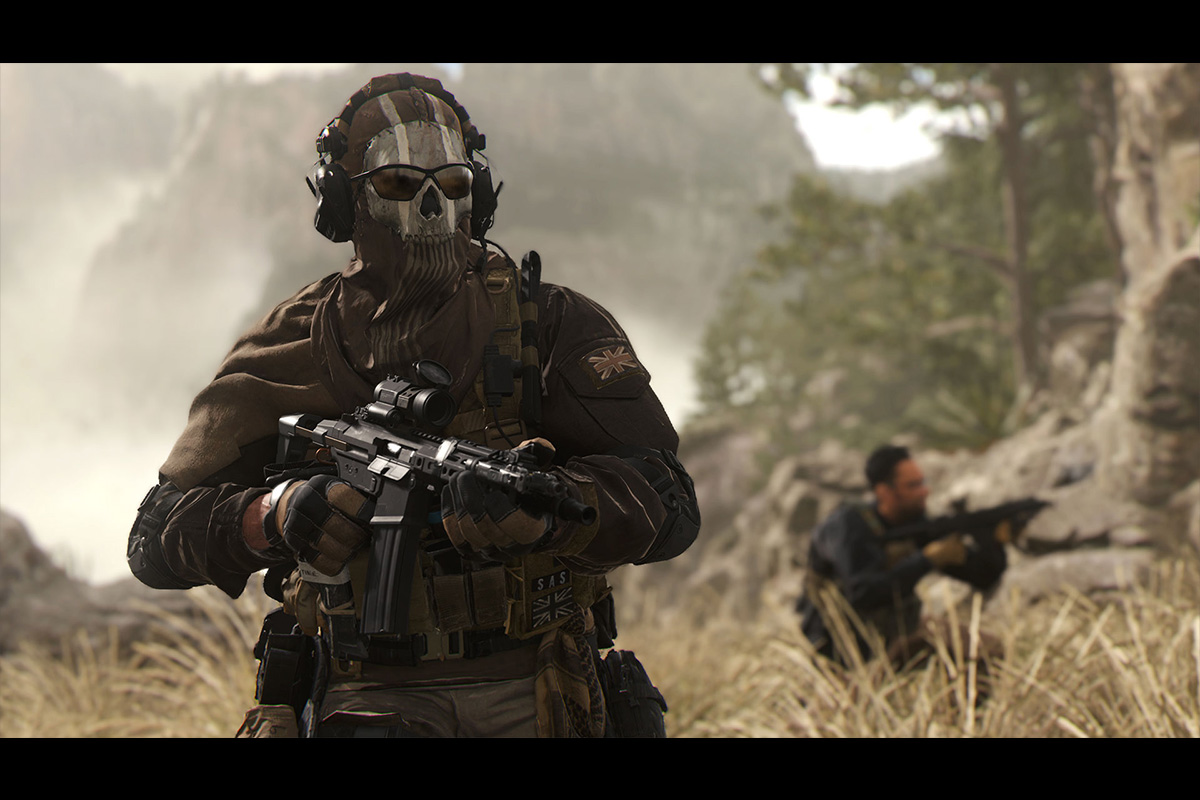 Reading Time:
2
minutes
The Austrian startup StreamTV has established itself as the market leader for stream designs in the gaming and livestreaming sector over the past few years. Now, thanks to the cooperation with Activision®, they offer the first OWN3D Call of Duty official stream designs for the popular game Call of Duty® on own3d.tv (a StreamTV product). This cooperation paves the way for licensed streaming assets.
– New licensed Call of Duty stream designs
– More official Call of Duty overlays, emotes and badges planned
– Worldwide 24-hour Call of Duty Raidathon with streamers to kick things off
Steyr, June 22, 2022 – In 2003, the global publisher Activision launched one of the most popular game series: Call of Duty. Since then, the first-person shooter franchise has been celebrated by millions of gamers, content creators and streamers around the world.Streamers have been showing off their shooter skills live on Twitch, YouTube and other platforms for years. OWN3D (a StreamTV product) is now fulfilling an important need: together with Activision, they present the first officially licensed Call of Duty stream designs.

"This partnership is unique: we are the first and currently the only company that was able to license this kind of product from one of the biggest gaming publishers in the world. From now on, every Call of Duty content creator will have the opportunity to use authentic and
official designs from their favorite game. We are grateful to be able to take this step and are excited to be working with Activision." – said Thomas Rafelsberger, CEO of StreamTV.

Several Call of Duty overlay packs have been created, featuring some of the most memorable scenes and moments from the series. Streamers will find in there everything they already know from other OWN3D overlay packages: gaming overlays, scene transitions, camera overlays, panels for Twitch, alerts and more. In addition, more Call of Duty stream designs, emotes and badges are in the pipeline.

Worldwide Raidathon with streamers to kick off partnership The launch of this collaboration was marked by a celebratory Call of Duty Raidathon: streamers from around the world used the new overlays live on Twitch while broadcasting Call of Duty. As soon as a content creator finished streaming, they sent a raid to the next content creator also using official Call of Duty overlays, sending the viewers and fans along. This way, viewers got to know new channels and all Call of Duty content creators involved benefited from each other's support.
OWN3D provided the goods for multiple giveaways during the numerous streams. The special event lasted for a full 24 hours. "Call of Duty is a global phenomenon. What could be more natural than to launch a planet-spanning action? Over 30 streamers brought the new
designs to the screens in a worldwide raidathon at prime time for each of them," says Call of Duty Raidathon organizer Andreas Mimm, Partnership Manager at StreamTV.
Over 10 000 viewers watched the 24-hour event live. Content creators and their gameplay as well as the designs were the center of attention during the raids. Some of the streamers even surprised the audience: "Spontaneous acts, like composing a new OWN3D alert song live, showcased how much passion the raidathoneers have put into this project. It was heartwarming and phenomenal," says Mimm, who moderated the event from beginning to end. "The new overlays were well-received by the community and everyone is already curious about the upcoming assets that will be created from OWN3D in the future," he added.

Image: Some of the official Call of Duty stream designs on own3d.tv
Website link

BLAST to launch new esports collection with Nike branded apparel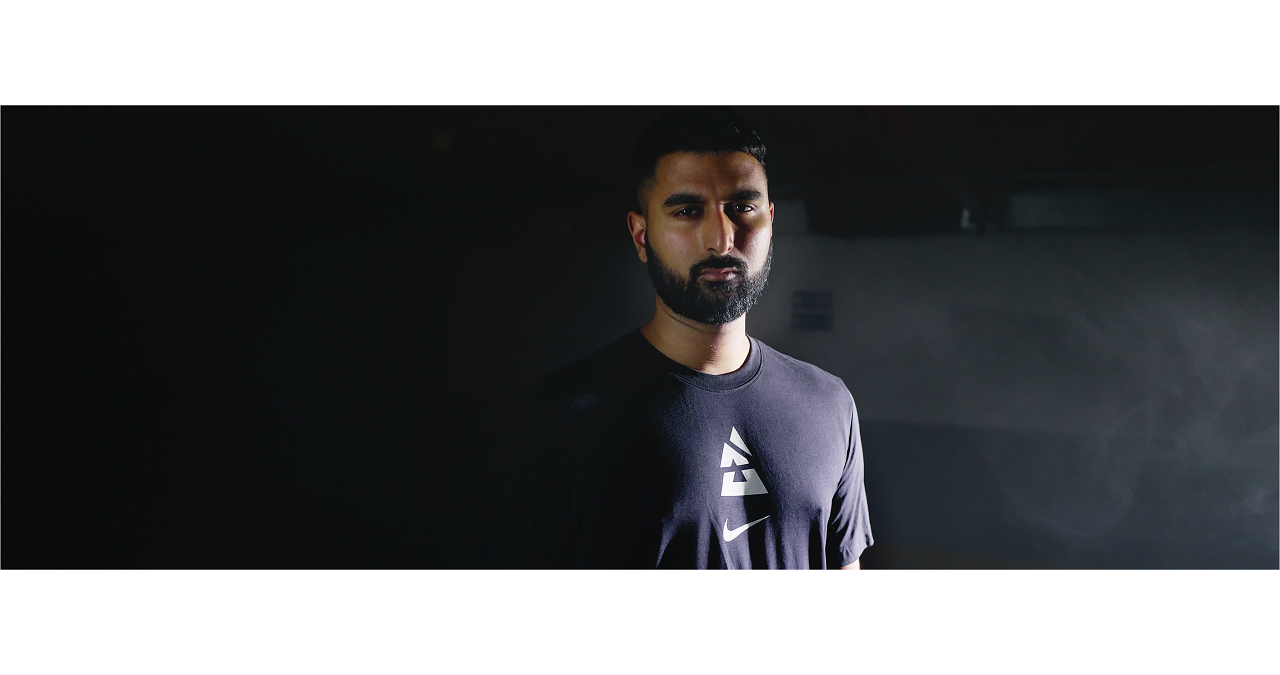 Reading Time:
< 1
minute
Collection will look to celebrate gaming culture through an esports-inspired apparel line
Esports entertainment company BLAST has launched an esports-inspired Nike branded apparel collection.
The BLAST and Nike branded collection will look to encapsulate gaming culture and lifestyle through spotlighting and celebrating the people and personalities behind esports – from the talent and players, all the way through to the unsung heroes behind-the-scenes.
The collection will incorporate the iconic colours and design of BLAST Premier with the Nike emblem and will include a t-shirt, cap, hoodie and jersey.
Faye Marlborough, Head of Create Solutions at BLAST, said: "Our ambition is to work with the most reputable brands in the world, and they don't come much bigger than Nike. Gaming has become a lifestyle over the last few years with the rise of esports, we are excited to be able to encapsulate the passion and uniqueness associated with competitive gaming through this collection."
The apparel line will be launched and made available for general sale in August during the BLAST Premier Fall Groups (19-28 August).
BLAST Premier is the world's leading Counter-Strike tournament series, hosting the best players and teams, offering opportunities to regions across the globe and crowning the world champions of CS:GO. Up to 32 of the world's best teams take part in the seven BLAST Premier events across the year with a combined prize pool of $2,475,000 on the line.
Esports Insider's The Clutch Announces $25,000 Prize Pool Supported by Overwolf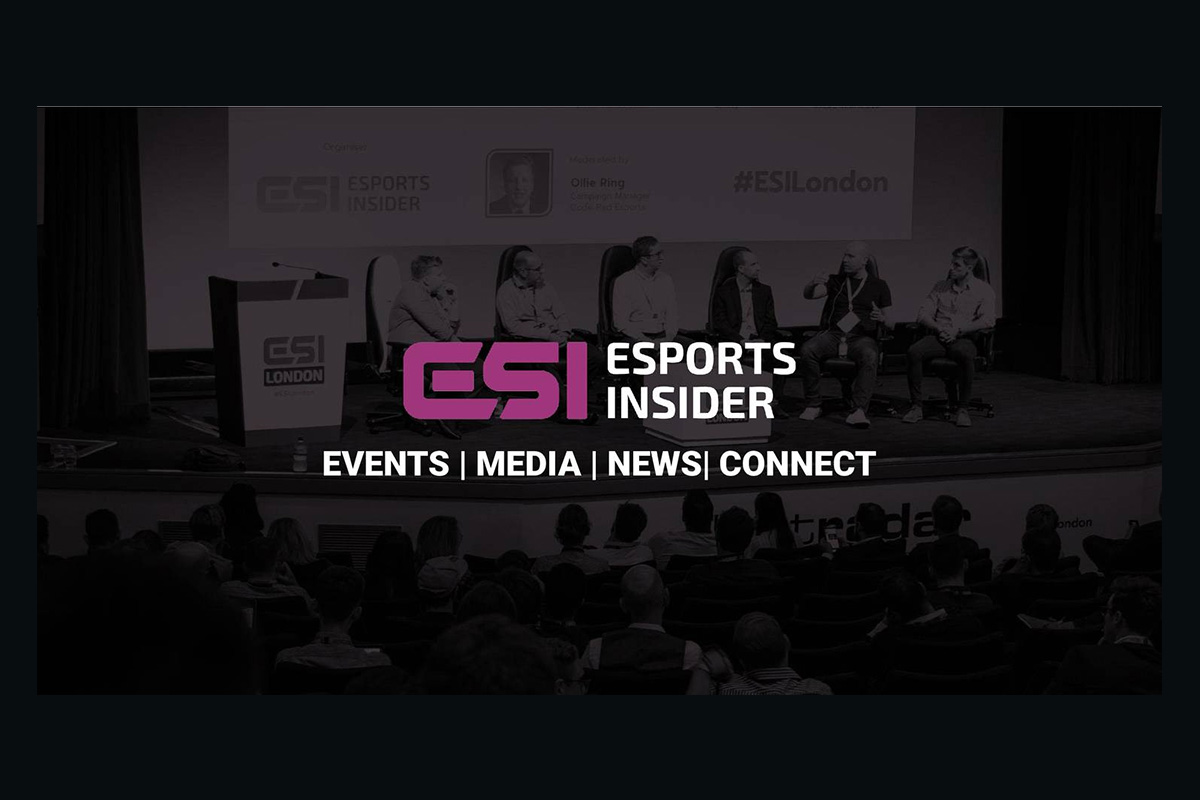 Reading Time:
2
minutes
Esports Insider has announced Overwolf, the all-in-one platform that enables creators to build, distribute and monetise in-game apps and mods, as the official Technology Partner of The Clutch, the esports-focused pitch investment competition, which will mark its grand return to a physical format at ESI's flagship Major event ESI London on September 5-7th 2022.
Overwolf is contributing a prize pool of $25,000 to The Clutch's London edition this year, with the following split: 1st place – $15,000, 2nd place – $7,000 and 3rd place – $3,000. The eligible winning start-up will also be granted the opportunity to travel to Tel Aviv, where Overwolf is headquartered, for a week of in-person mentoring and product acceleration.
"Overwolf has a long history of partnering with leading esports in-game apps from Professor, which helps League of Legends players understand their match statistics, to Tracker Network, which provides a suite of stats apps for many top games including Valorant, Apex and Fortnite. Through this partnership with Esports Insider, we are excited to find the best upcoming esports in-game apps that help gamers enhance their gameplay experience. The Clutch gives us early access to this rising talent and we can't wait to hear the pitches," Uri Marchand, CEO of Overwolf, said.
Taking place on September 7, The Clutch will welcome a panel of esteemed investors to judge three to four esports related start-ups. The judges involved in the panel will include Shahar Sorek, Chief Marketing Officer at Overwolf and Lisa Hau, COO at Bidstack; with more judges to be announced soon.
Launched in 2019 at ESI London, The Clutch began life as an in-person pitch investment competition focused exclusively on esports-related early stage start-ups. Since that edition, it has taken place digitally on multiple occasions during the ESI Digital series of events. To date, there have been four winners: G-Science, TEAMS.gg, Anzu and iTero Gaming.
Jack J Williams, Founder and Data Scientist at iTero Gaming, said: "Winning The Clutch 2021 was a jump-start for iTero Gaming. The prize, the exposure and joining the ranks of previous winners who have all impressed me would have been enough on its own.
"The highlight though, was that it became the catalyst for us to work with the team at Overwolf. They really understand our vision and are providing all the support and expertise we could ask for to deliver on it. I'm looking forward to seeing how we can continue to grow this ecosystem together long into the future."
FNATIC BECOMES FIRST ESPORTS ORGANISATION TO LAUNCH COLLEGE PARTNER PROGRAMME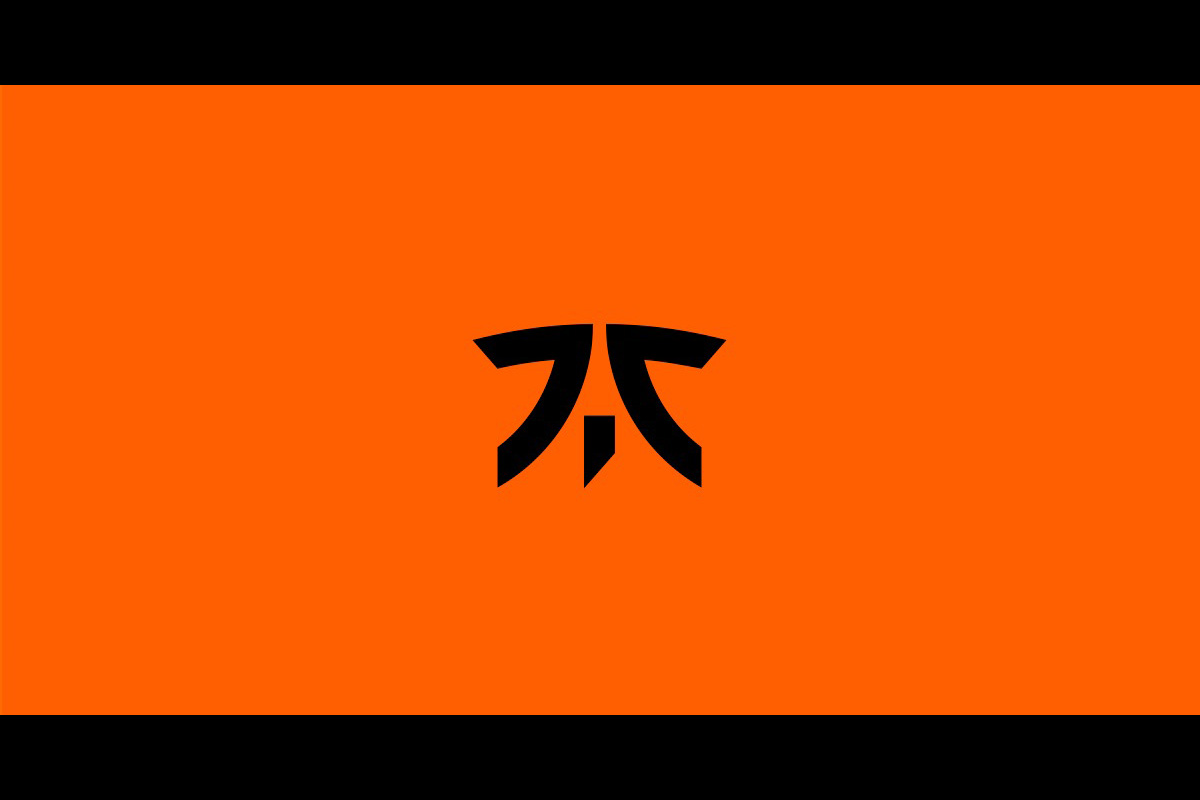 Reading Time:
3
minutes
Fnatic is supporting the Pearson Esports BTEC course to support the path into gaming careers
Partnerships announced with three colleges, including Access Creative College, Queen Mary's College and Havant & South Downs College
The partnership will officially launch at the beginning of the school term in September 2022 
The esports organisation will deliver lectures and networking events, provide insider industry access and help kit out colleges with state-of-the-art equipment
Global esports performance brand, Fnatic, has today launched the first ever dedicated college partner programme, supporting young people in their pursuit of a career in gaming.
Inspired by the launch of Pearson Esports BTEC, Fnatic created the programme to ensure the course is widely available to those hoping to break into the industry. From producing an esports brand to managing tournaments, Fnatic's objective is to provide students with direct access to a real-world gaming brand.
From guest speakers to the delivery of networking events, Fnatic's work will provide real industry insights, and highlight the variety of roles that sit within the esports sector.
The London-based organisation has partnered with three key college partners across the UK, including Havant & South Downs College, Access Creative College, and Queen Mary's College (QMC).
James Fraser-Murison, Esports Director at QMC and National Trainer for Pearson said: " As the leading provider of esports teaching in the UK, this is huge for our students and also the college. To partner up with the biggest esports organisation in the UK, will mean we are directly giving our students a step-up into the industry with first-hand experiences, careers advice and opportunities from a global brand in one of the largest industries in the world."
Rhys Williams, Former League of Legends Coach and Player, Current Tutor at HSDC said: "We're very excited here at HSDC to be working with Fnatic as part of the College Partner Programme. This partnership will open doors for the next generation that were so hard to find over previous years, it has the potential to shape the future of the educational esports scene."
Sam Matthews, Fnatic Founder said: "We are super passionate about bringing new talent into our world and this partnership is our way of onboarding the next generation of gamers, whilst giving back to the community. We're so appreciative of the college partners who share our vision in supporting the development of these upcoming esports hopefuls."
To benefit future esports industry-professionals, Fnatic has outlined six key aspects of the community college programme which enhance the existing Pearson BTEC, and gives exclusive access to those on the course:
Delivering lectures and webinars
Fnatic will deliver hyper-relevant lectures and webinars specific to the curriculum that add value and support learning with real-world examples.
Networking events
Fnatic will host interactive networking events for students to prepare them for industry events and connect them with future peers. In addition, the Esports organisation will give students inside access to their offices, facilities and staff to provide on the ground learning.
Real world task setting
Based on the gaming curriculum, Fnatic will design creative tasks to give real-world examples of the challenges students may come across when working in the industry.
Discount on Fnatic GEAR
Fnatic will offer up to 20% discount on Fnatic GEAR to kit out arenas and classrooms with the best quality equipment for interactive learning.
Exclusive access to events and activations
Provide exclusive access to students wanting to get involved in events and activations with an announcement-only server.
Hosting tournaments and providing prizes
To incentivise learning Fnatic will host innovative tournaments and share prizes for winners
The partnership – which runs exclusively as not-for-profit – will officially launch for the new school term in September 2022. In the meantime, Fnatic will be working closely with the college partners to continuously refine and improve the programme to deliver the highest-level content for aspiring esports athletes.
For more information please visit: www.fnatic.com/company/collegeprogramme