Thunderbite broadens its distributional footprint via ITP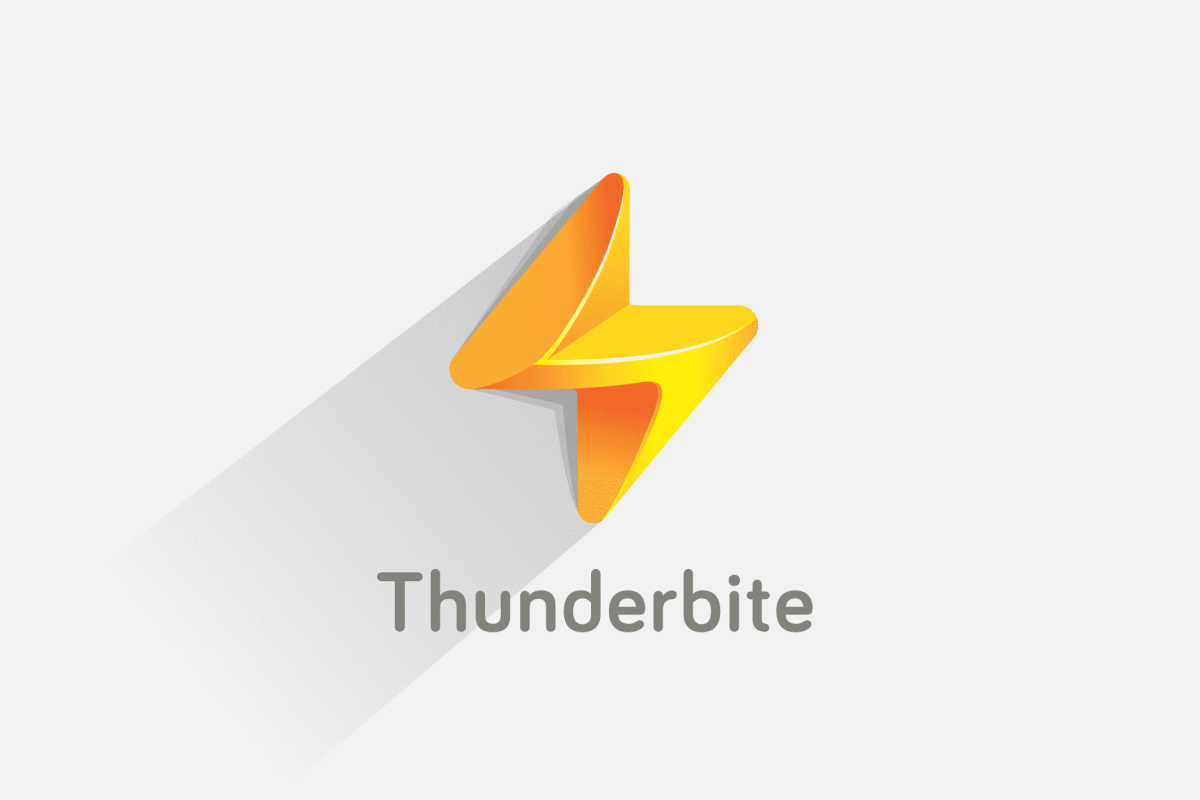 Reading Time:
3
minutes
F2P leader enters into a strategic collaboration with Inside The Pocket's leading agnostic platform to grow its global scope
Thunderbite, a leading free-to-play (F2P) games provider, has entered into a strategic partnership with Inside The Pocket (ITP) the pre-eminent free-to-play aggregation platform, to broaden its distributional scope.
The deal sees Thunderbite deliver its comprehensive F2P product portfolio to a new network of operators via the ITP platform, an industry-first aggregation model for the free-to-play sector. In turn, Thunderbite's array of sports and non-sports content will help diversify ITP's offering and deliver varied gamification options which track player proclivities across igaming with other games that reside outside F2P's traditional sports-betting domain.
ITP's ground-breaking marketplace now affords a host of innovative suppliers a simple route to market which, in turn, offers worldwide operators a wealth of value-creation opportunities across a broad spectrum of content from one seamless integration.
Thunderbite already offers in excess of 25 games across 30 countries and in 25 languages (via multilingual API) in Europe and the Americas. In fact, over the past 12 months, the F2P supplier has rolled out around 10 new games.
More broadly, Thunderbite allows its partners to launch a wide range of F2P prediction, jackpot and more hyper-casual game formats with seamless speed across any language or territory.
It's the latest tactical move from Thunderbite after a series of key alliances which have seen the F2P-games expert deepen its offering by providing real-time rewards and incentives based on specific campaign triggers, allowing Thunderbite to drive player engagement via highly personalised communications with cross-sell capacity across both acquisition and retention strategies.
ITP's proven international scope and flair for localization promises to drive diversified fan engagement around targeted free-to-play games. Thanks to its open-aggregation approach, Inside The Pocket already offers the broadest and best-curated mix of games available, with one platform integration acting as a gateway to virtually unlimited content.
ITP provides the most modular and democratised strategic F2P platform around, assembling the best minds and models for a new era in fan engagement, localized to specific global markets. When you're signed up individually to one or more developers, you can end up with a set of expensive integrations or all your eggs in one basket. Instead, ITP's open-aggregation platform takes the sting out of such outmoded deals by providing the requisite flexibility for maturing markets.
Inside The Pocket's technical know-how sets it apart in the crucial F2P domains of game development, player management and, above all, multi-level data. Its dashboards provide clients with the full picture on player activity, thanks to aggregated cross-network player data (e.g. from individual customer journeys to in-play data, and other shared insights on player segments).
John Smith, Co-Founder at Thunderbite, said: "ITP's simple-yet-transformative pitch of 'one single integration unlocking the gateway to the entire F2P marketplace' positively delineates them for operators. And regardless of Thunderbite's relentless recent growth, you should never rest on your laurels in this industry. That is why this third-party collaboration with an aggregator as well-positioned and unique as ITP made such strategic sense.
"Operators worldwide can now effortlessly expand their portfolio through ITP, with this sports betting content aggregation platform affording easy access to the best products on the market, featuring F2P and other agile content solutions. So, we can't wait to expand our worldwide footprint and observe how our localised games perform in diverse territories which, in some instances, represent new ground for us."
Hussain Naqi, Founder and CEO of Inside The Pocket, said: "This collaboration is the absolute embodiment of mutually beneficial. For ITP, it provides us with more fantastic content and engagement tools for our burgeoning book or customers. While, for Thunderbite's sales and outreach teams, we make their jobs easier, streamlining the process and its efficacy by removing impediments to the decision-making process.
"Further, this this partnership has deepened and diversified our offering to broaden ITP's scope into igaming and wider non-sports content. As markets crystallise and new regulations coalesce, the best and most flexible portfolio will always prevail. And this partnership is an excellent way of framing and delivering these strong products to the end user. It's all about the agility this offers for both of our customers and future prospects.
"As a market leader in the dynamic, evolving F2P vertical, Thunderbite was a logical choice as an ITP partner. They deliver a myriad of F2P games for assorted operators, from traditional jackpot and attainable-prize games for retention and responsible play, right through to light-touch and casual games. ITP's multifaceted assets are already revenue-generating for our operators, so we're thrilled with the early international reception from our growing global association of betting partners.
"We're perfectly placed to leverage this opportunity because we can diversify content, leverage consumer data and segment it for our partners as the evolving landscape unfolds, particularly in the crystallising North American space. Harte Hanks, the world's leading consumer-data provider, also affords us unique consumer insights that will allow us to hyper-segment our audience communication over time – from this summer's sporting jamboree to the T20 World Cup cricket and the World Cup 2022 football later this year."
Gamers Spend Twice As Long Viewing Intrinsic In-Game Ads Compared To Other Digital Channels, Reveals New Research From Lumen and Anzu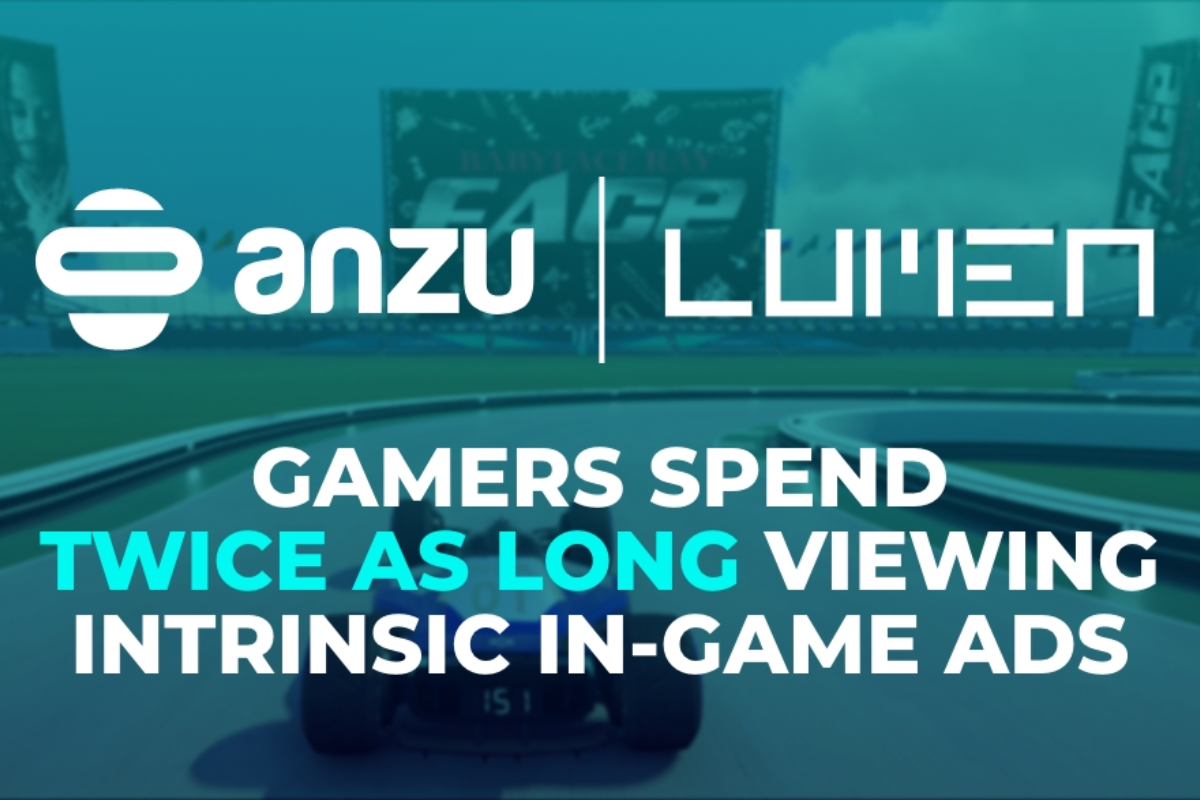 Reading Time:
2
minutes
The world's most advanced in-game advertising platform Anzu .io, and Lumen Research, an attention technology company, have today revealed collective results from research carried out together across a series of mobile and PC campaigns over the past 12 months, examining the power of attention within intrinsic in-game advertising.
The study used Lumen's cutting-edge eye-tracking technology to monitor player attention levels within in-game ad campaigns across multiple ad categories, including automotive, education, energy, entertainment, fashion, CPG, QSR, retail, and tech. Some of the brands that took part include Amazon, Dell, Vodafone, Coca-Cola, Levi's, Subway, and EMPIRE.
Mike Follett, Managing Director of Lumen Research said: "Anzu has conducted attention tests amongst 5,000 respondents globally, giving them the richest and most robust attention dataset for gaming advertising in the world. This means that we can speak with some confidence when we say that Anzu's inventory delivers high attention, high recall and significant shifts in brand perception and purchase intent for advertisers."
With 83% of in-game ads viewed compared to Lumen's benchmark of 62%, the findings show that gamers are 34% more likely to view an in-game ad than those placed on other digital channels like social media and websites.
Across the studies average spontaneous advertising recall was 36%, with the best performing campaigns achieving over 70%. Regarding purchase intent, 61% said they would definitely or probably buy the brand in the future representing a significant uplift of 9%. Looking at prompted brand awareness, the studies saw an average of 71% across the test audiences, and 68% of the test audiences also agreed that the advertising was suited to the brand. Overall the research clearly demonstrates the power intrinsic in-game advertising has in helping advertisers to effectively communicate with massive gaming audiences and achieve their campaign goals.
On the findings, Itamar Benedy, Co-Founder and CEO of Anzu, said, "These results clearly demonstrate the power in-game advertising has to drive attention which then converts to brand recall, favorability, and purchase intent, demonstrating how brands can use in-game to reach consumers at every stage of the marketing funnel. By adding in-game to the marketing mix advertisers can supercharge their campaigns, and with the new MRC and IAB guidelines having just been released, the medium has never been a more attractive proposition for advertisers. As we deliver more studies with Lumen, we look forward to sharing more research highlights, including benchmarks by advertiser category."
Peter Kadin, SVP of Marketing at EMPIRE said: "In-game advertising has played a key role in
helping us drive attention and ramp up excitement for our artists, with campaigns far exceeding what we are used to from other digital channels. Our latest in-game ad campaign delivered an outstanding composite attention score that was 3.9x our desktop display benchmark, along with 93% viewability on PC and 94% on mobile. The high attention levels and huge reach have allowed our artist to stand out in an extremely saturated market." 
Bidstack secures $11m to become best-funded in-game advertising company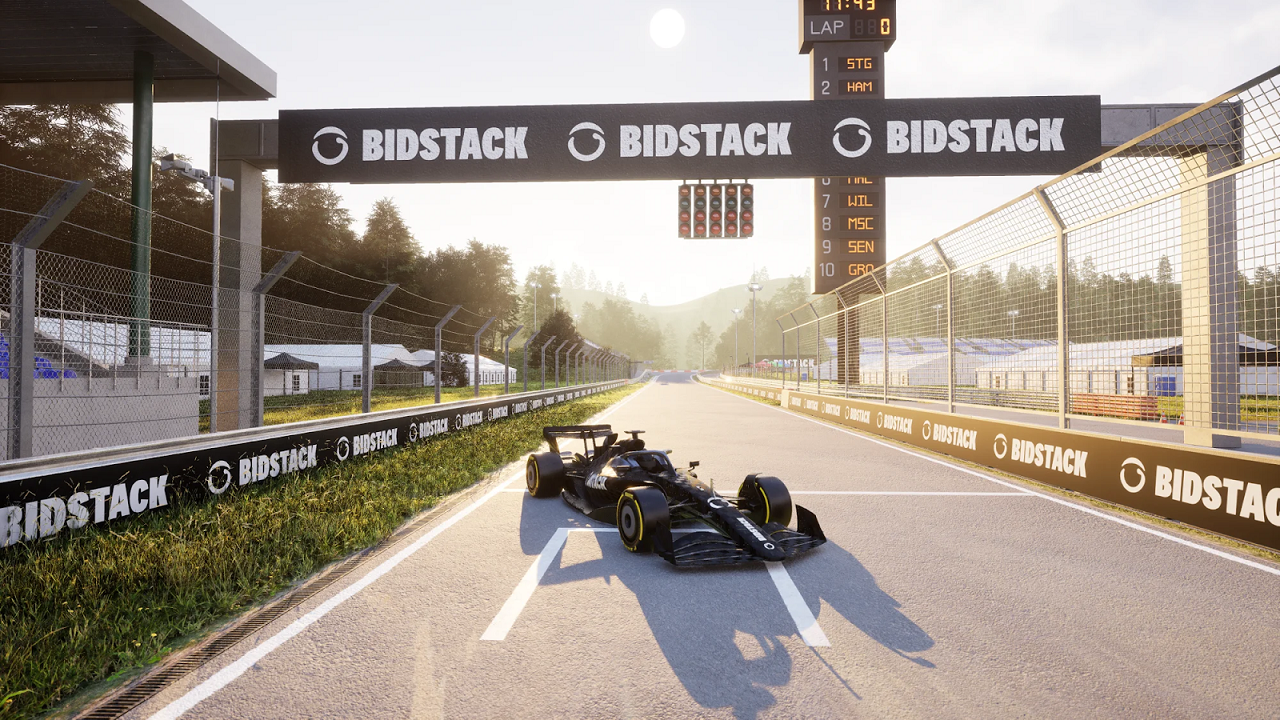 Reading Time:
2
minutes
Bidstack, the in-game advertising and video game monetisation platform, today announces it has raised a total of USD $11 million in a new round of funding. This includes a $6 million strategic investment from digital platform cybersecurity world leader, Irdeto, and brings Bidstack's total funding to $42 million – the most raised for any company in the in-game advertising industry to-date.
This is the first strategic investment in Bidstack's seven-year history and will fuel the pioneering company's US growth strategy following the recent hire of Jude O'Connor as Chief Revenue Officer. With more than 80 staff across five international locations, Bidstack now has the infrastructure and talent in place to take on the huge, untapped opportunity for in-game advertising in the US market. Bidstack has already run award-winning in-game campaigns for brands such as Marriott Bonvoy, Paco Rabanne, and Doritos, and works with world-leading game publishers such as Codemasters, and Take-Two Interactive.
Irdeto entered the video games industry with the acquisition of anti-cheat software company Denuvo. The company's suite of software products are used by a majority of leading console, PC, and mobile titles, creating extensive synergies with Bidstack's ever-growing developer and publisher network, and breadth of ad formats which now includes rewarded video in addition to in-game and in-menu.
James Draper, Founder and Chief Executive Officer at Bidstack, commented
"I am pleased to share that we have secured our first strategic investment, from Irdeto B.V. Irdeto, part of the Multichoice Group, is established as one of the world's leading cybersecurity businesses, with their gaming division Denuvo being trusted as a leading anti-cheat middleware across the world's most celebrated gaming platforms and franchises. Irdeto's positioning across the gaming and entertainment space will lead to many opportunities for our two companies to collaborate going forward, as strategic partners."
Globally, the in-game advertising market is projected to grow at a CAGR of 11% to 2030, from its current estimated valuation of $7.6 billion. This figure represents just under 1% of the $850 billion global advertising market, despite more than three billion people playing games on a daily basis.
5 Rewarding Career Opportunities to Pursue in the Gaming Industry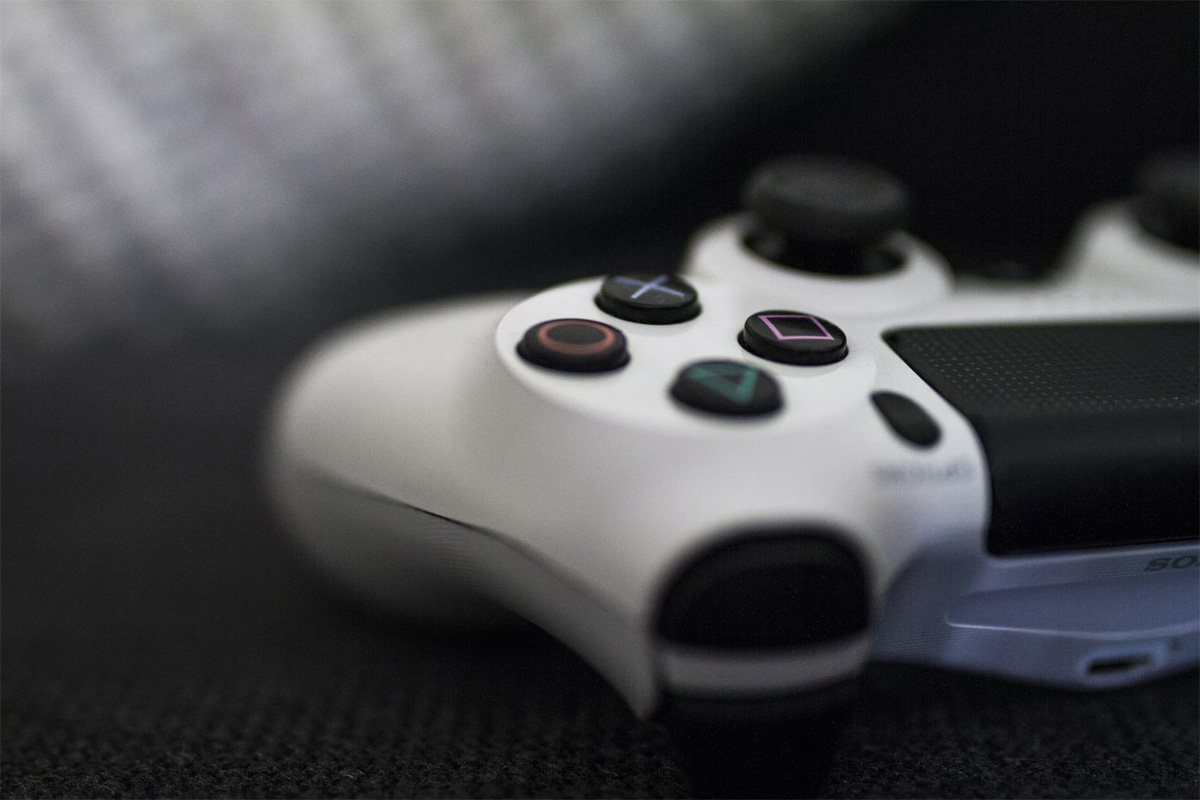 Reading Time:
3
minutes
There's a wide range of career opportunities in the burgeoning video gaming industry. Any of these job positions makes for an excellent career choice if you decide to pursue them. The world of gaming can be quite a competitive region, where there are tons of professional gamers all looking to pursue a career in the gaming industry. Creativity and the passion for gaming are the very crucial things to have in order to work in this industry.
With the plethora of career opportunities within the gaming industry, spending time with your Nintendo consoles, following your favorite wrestlers, or previewing NBA bets won't be your only way to be passionate about gaming – you could help create an actual video game and turn that into a career that you find rewarding. Listed below are five rewarding career opportunities in the gaming industry.
Quality Assurance Tester For Games
Okay, first things first. Game testing doesn't mean someone spends their work hours playing video games like an end-user would. It's serious work. The game tester would play games while under construction, way before they become finished products. They would test the unfinished games to see whether they have certain bugs that needs to be fixed.
The tester's main responsibility is to play the most recent version or 'build' of the game and check if everything in the game is working as it is tended to. They'd have to report any defect found while 'playing' the build version. Those functions are referred to as quality assurance – ensuring that a game comes out with the highest quality.
A daily routine in a QA tester's work schedule involves testing games and correspondence with the game production team. Some QA testers function alone with the games build (called 'black box' testers), while other testers may be able to access the source code and assist the developers with debugging (also called the white box or grey box).
The QA tester serves an important role in the gaming industry because they're the final defense line of the production chain before the games get to the players. Failure on the tester's part could mean that lots of gamers will be disappointed when they find their game is filled with bugs and crashes.
Video Game Programmer
Video game programmers use programming languages like C++ and Java to pre-inform the computer on how to turn all the content and artwork inputs into a working game. In the most technical role in the industry, most programmers either have a degree in computer science or learn programming at a game company.
A typical day for a video game programmer involves coding, running the codes, receiving correspondence from QA testers, and implementing game features. Programmers usually have different sub-specialization teams that concentrate on predefined areas. For instance, while one team deals with the AI and characters, another deals with the server code, and another oversees graphics.
Video game programmers need a thorough technical knowledge of their field, but they also need much focus and patience while in the studio. Generally, programmers are the highest-earning professionals in the gaming industry.
Video Game Concept Artist
The role of a video game artist requires a strong artistic talent. It's one of the most challenging roles in the gaming industry. The ideal artist is good with different art tools which help in creating digital content, like Autodesk Maya or Photoshop.
The concept artist  envisions and plans the ambiance and look of the game's scenes and characters. They're responsible for the game's style and look. They also are the first to draw the environments, enemies and player characters. These professionals work with a brief from the producer, while their sketches help 3D artists, producers, programmers and publishers have a better overview of the game.
Voice Acting For Games
Voice acting is increasingly becoming an important part of game development, raising the bar on many games into memorable experiences. Video game actors work with voice directors and game developers to enliven engaging narratives, while working at their homes or in recording studios. Video game voice artists could get employed through auditions and outreach, before delivering high-quality performances in longer voice recording sessions.
Video game voice acting is an intensely collaborative process which usually requires a fundamental knowledge of sound editing and sound engineering for those operating outside a home studio.
Gaming Content Creator
To become a video game content creator, you'll need a gaming machine where you'll play games. It's easy if you're working with a PC. Simply opt for OBS and play games that way. If you prefer working with a console, then you might need a dedicated capture card.
Then you'll need a top-quality microphone and webcam so your online followers can see your face. Asides streaming their gaming contents to followers, gaming content creators also network with other content creators to access new audiences or environments. Of course, content creators need social media, because that's where the followers are. It definitely pays to have a presence on platforms like Facebook, Instagram, and Snapchat as a video game content creator.
Conclusion
The above listed are some of the most rewarding career opportunities in the gaming industry. With the rate of increase in the industry's market capitalization, the number of jobs is potentially on the rise. If you're considering a career in this industry, you may want to look at any of the careers above.