Revealed: The Best and Worst RPGs to Live In 2022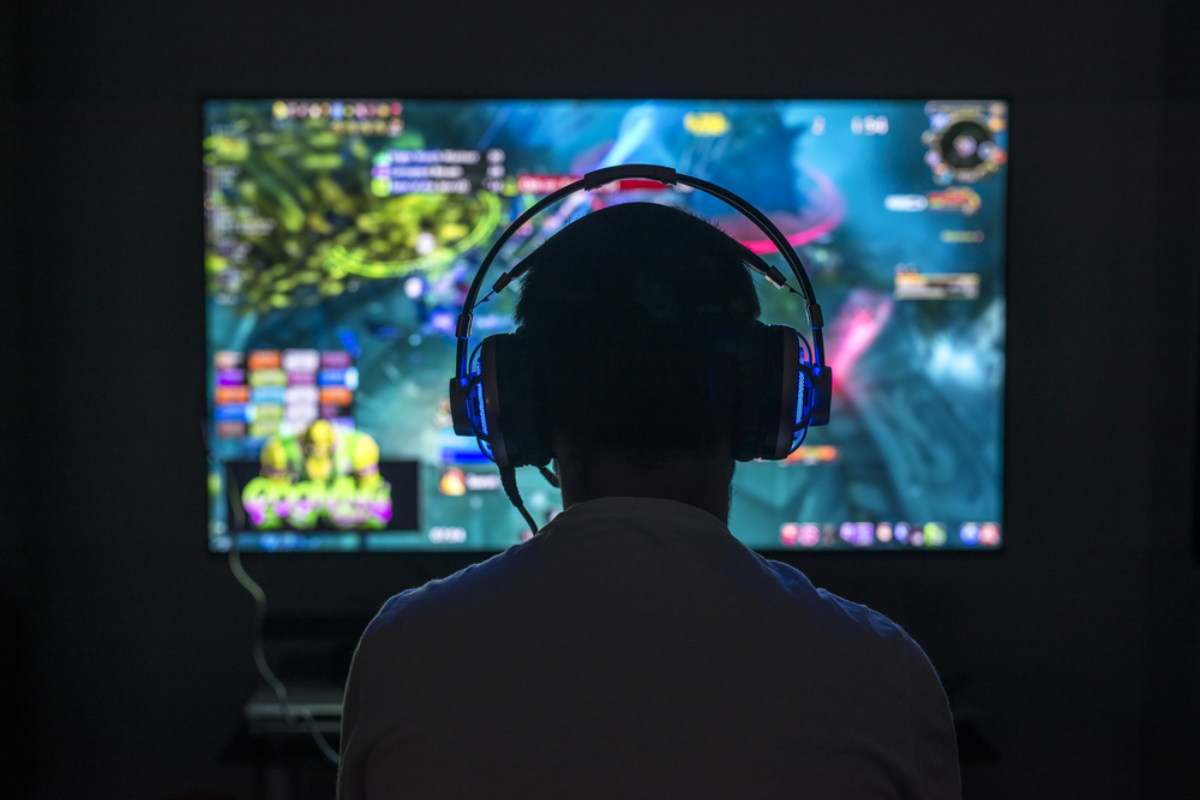 Reading Time:
3
minutes
Have you ever loved a game so much, that you'd want to live there? Well, wonder no more as Currys developed a liveability score based on important metrics, such as cost of a pint, cost of transportation and cost of a room. As well as four metrics including safety, employment, work/life balance and entertainment. They enlisted the help of illustrator Jamie O'Neill to bring the reimagined locations to life.
Would you be better off in Whiterun? Skyrim ranked as the best Role-Playing Game (RPG) locale to live in.
| | | |
| --- | --- | --- |
| Rank | Game | Score |
| 1. | The Elder Scrolls V: Skyrim | 28.7 |
| 2. | Monster Hunter: World | 26.8 |
| 3. | The Witcher 3 – | 26.1 |
| 4. | Pokémon | 25.1 |
| 5. | Diablo III | 24 |
| 6. | Final Fantasy VII/Remake | 20.4 |
| 7. | Fallout 4 | 20.6 |
| 8. | Borderlands 2 | 17.9 |
The best place to virtually live in is Skyrim as it earned the top score of 28.7 out of 50. If you're after a good time, a city like Whiterun is the place to be thanks to its plentiful entertainment opportunities, with 153 inns and merchants to enjoy in your free time. However, this game scored a not-so stellar score of 0.1 for cost of housing and average income. In second place is Monster Hunter: World with cities like Astera receiving almost perfect scores for cost of living, which includes the cost of travel, a pint, a meal and housing. However, it scored just a three on the safety metric. In third place is The Witcher 3 and it's one of the few RPGs listed that allows you to own a home, earning it a score of 9.3 for cost of housing. It's also a great place to live based on the cost of a pint, setting you back 5 Orens for a pint of lager.
Borderlands 2 is the worst place to live as it scored a mere 7.9 on the liveability metric. There is no housing or room to rent, which means there's no rest after a long day of quests. Average income is also abysmal, scoring just 0.3 on the metric. Just before Borderlands 2 is Dark Souls 3, with a total score of 20.6. With the cost of housing scoring just a 3.7 and the average income scoring 0.1, the Kingdom of Lothric is an impractical place to live.
Jamie O'Neill reimagines the best game cityscapes as real-world locations
"Based in my hometown on the little island of Jersey, I've always been a passionate doodler and love nothing more than to create fresh, eye-catching visuals. Having studied traditional animation and pre-production design at the Bournemouth Arts University, storytelling, expression and narrative are always at the heart of my illustrations. In recent years I've developed a fondness for creating bright, vibrant and dynamic digital illustrations of detailed environments, producing the majority of my work using Procreate."
"When creating this campaign, I took inspiration from my love of video game concept design and my background in animation pre-production to influence my style. When creating these illustrations, I researched existing cities based on their economic likeness to the corresponding RPG environments. I also looked at factors that would pay homage to both the real-life locations and the fictional in-game worlds. This also included the characters that reside in them to create the final digital illustrations."
The appeal of a virtual life
The metaverse could be described as an all-encompassing digital world that is somewhat similar to virtual reality, and is a place where you can connect to all sorts of digital environments. It can be used for anything, including work, entertainment, concerts and leisure. This provides benefits such as better connectivity with players around the world, new business opportunities and improvements to online learning and education.
Combine this with the main draw for gaming, which is the captivating storylines and the detailed graphics of expansive worlds that people can explore, either on their own or with friends. This social aspect that connects people from around the world is a huge positive as to why people love to game. Plus, their similarities to real-life aid with the escapism aspect thanks to the ability to rent a room, buy a house, eat, drink and earn money.
Where would you like to live?
The methodology behind selecting which real-world locations to use for each RPG was based on the most prominent or interesting metric that was revealed during data collection. For example, a game with a vast amount of entertainment opportunities and missions or 'employment opportunities' was compared to a cosmopolitan city.  
5 Rewarding Career Opportunities to Pursue in the Gaming Industry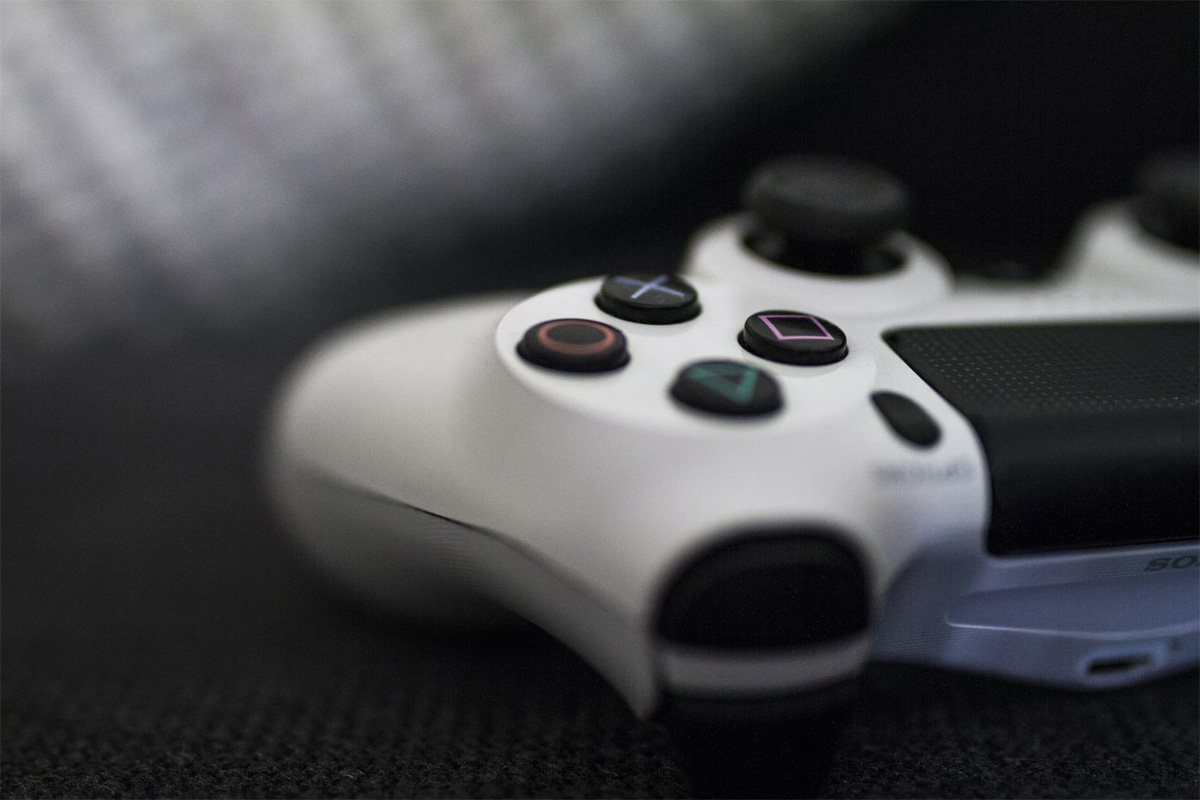 Reading Time:
3
minutes
There's a wide range of career opportunities in the burgeoning video gaming industry. Any of these job positions makes for an excellent career choice if you decide to pursue them. The world of gaming can be quite a competitive region, where there are tons of professional gamers all looking to pursue a career in the gaming industry. Creativity and the passion for gaming are the very crucial things to have in order to work in this industry.
With the plethora of career opportunities within the gaming industry, spending time with your Nintendo consoles, following your favorite wrestlers, or previewing NBA bets won't be your only way to be passionate about gaming – you could help create an actual video game and turn that into a career that you find rewarding. Listed below are five rewarding career opportunities in the gaming industry.
Quality Assurance Tester For Games
Okay, first things first. Game testing doesn't mean someone spends their work hours playing video games like an end-user would. It's serious work. The game tester would play games while under construction, way before they become finished products. They would test the unfinished games to see whether they have certain bugs that needs to be fixed.
The tester's main responsibility is to play the most recent version or 'build' of the game and check if everything in the game is working as it is tended to. They'd have to report any defect found while 'playing' the build version. Those functions are referred to as quality assurance – ensuring that a game comes out with the highest quality.
A daily routine in a QA tester's work schedule involves testing games and correspondence with the game production team. Some QA testers function alone with the games build (called 'black box' testers), while other testers may be able to access the source code and assist the developers with debugging (also called the white box or grey box).
The QA tester serves an important role in the gaming industry because they're the final defense line of the production chain before the games get to the players. Failure on the tester's part could mean that lots of gamers will be disappointed when they find their game is filled with bugs and crashes.
Video Game Programmer
Video game programmers use programming languages like C++ and Java to pre-inform the computer on how to turn all the content and artwork inputs into a working game. In the most technical role in the industry, most programmers either have a degree in computer science or learn programming at a game company.
A typical day for a video game programmer involves coding, running the codes, receiving correspondence from QA testers, and implementing game features. Programmers usually have different sub-specialization teams that concentrate on predefined areas. For instance, while one team deals with the AI and characters, another deals with the server code, and another oversees graphics.
Video game programmers need a thorough technical knowledge of their field, but they also need much focus and patience while in the studio. Generally, programmers are the highest-earning professionals in the gaming industry.
Video Game Concept Artist
The role of a video game artist requires a strong artistic talent. It's one of the most challenging roles in the gaming industry. The ideal artist is good with different art tools which help in creating digital content, like Autodesk Maya or Photoshop.
The concept artist  envisions and plans the ambiance and look of the game's scenes and characters. They're responsible for the game's style and look. They also are the first to draw the environments, enemies and player characters. These professionals work with a brief from the producer, while their sketches help 3D artists, producers, programmers and publishers have a better overview of the game.
Voice Acting For Games
Voice acting is increasingly becoming an important part of game development, raising the bar on many games into memorable experiences. Video game actors work with voice directors and game developers to enliven engaging narratives, while working at their homes or in recording studios. Video game voice artists could get employed through auditions and outreach, before delivering high-quality performances in longer voice recording sessions.
Video game voice acting is an intensely collaborative process which usually requires a fundamental knowledge of sound editing and sound engineering for those operating outside a home studio.
Gaming Content Creator
To become a video game content creator, you'll need a gaming machine where you'll play games. It's easy if you're working with a PC. Simply opt for OBS and play games that way. If you prefer working with a console, then you might need a dedicated capture card.
Then you'll need a top-quality microphone and webcam so your online followers can see your face. Asides streaming their gaming contents to followers, gaming content creators also network with other content creators to access new audiences or environments. Of course, content creators need social media, because that's where the followers are. It definitely pays to have a presence on platforms like Facebook, Instagram, and Snapchat as a video game content creator.
Conclusion
The above listed are some of the most rewarding career opportunities in the gaming industry. With the rate of increase in the industry's market capitalization, the number of jobs is potentially on the rise. If you're considering a career in this industry, you may want to look at any of the careers above.
Sandsoft Opens New Studio in Riyadh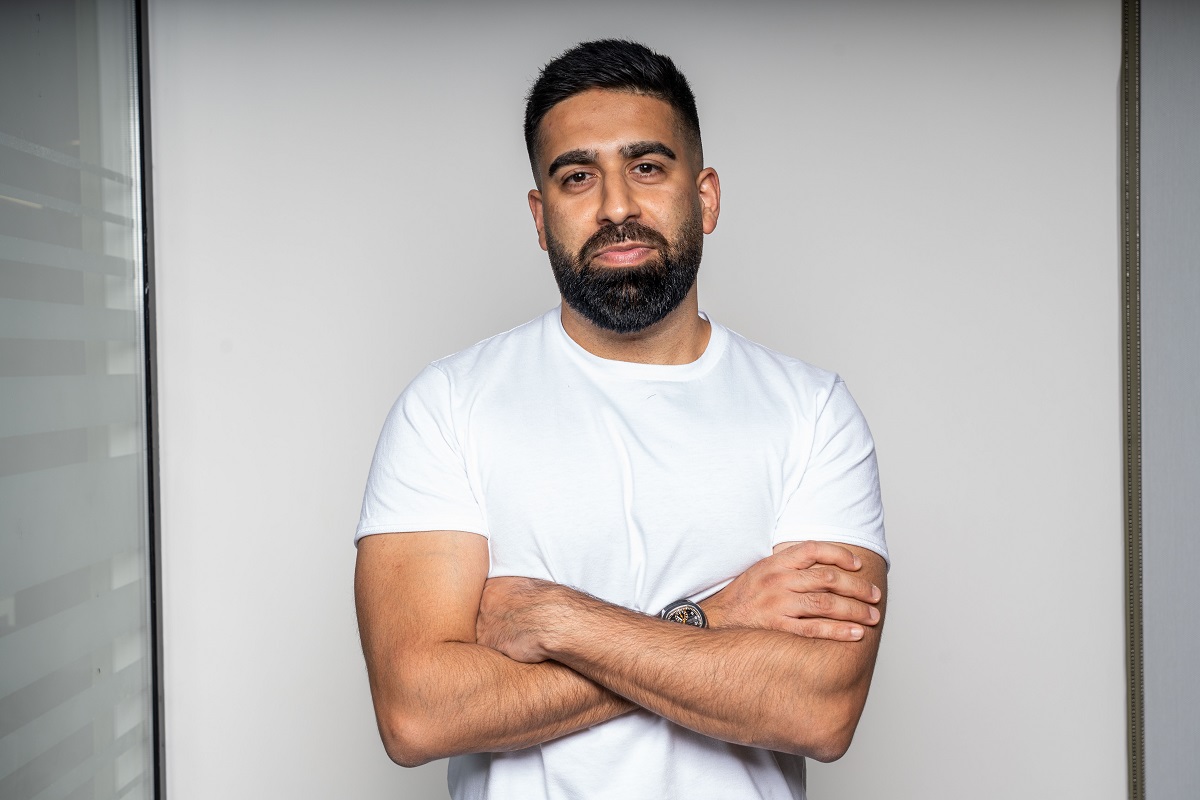 Reading Time:
2
minutes
Sandsoft, an innovative mobile-first game developer, publisher and investor, has announced the opening of Sandsoft Riyadh, a mobile games development studio based in the heart of the Kingdom of Saudi Arabia (KSA). Creating over 80 exciting career opportunities in the region, the studio is the first step in Sandsoft's significant investment in the Middle East and Northern Africa (MENA) gaming ecosystem.
Sandsoft is driven by seasoned games industry veterans, including its CEO David Fernandez, who whilst at King expanded the legendary Candy Crush and Bubble Witch IPs; as well as Rovio veteran and Head of Publishing, Miikka Lindgren.
Sandsoft has recently invested in major IP-linked mobile titles including Rambo: Strike Force, and Pacific Rim: Breach Wars, and has recently started to invest significantly into new and emerging technologies and projects in the gaming space such as blockchain.
Sandsoft Riyadh will be led by Yahsir Qureshi, who has more than a decade of experience across some of the most successful AAA and free-to-play games ever released, most recently while building FIFA's Ultimate Team at EA. The Riyadh studio will act as a worldwide headquarters for Sandsoft, which is committed to nurturing local talent through a first-of-its-kind paid internship programme in the MENA region, Press Start. Launching this year and targeting emergent KSA talent who are passionate about entering the global games industry, the programme will allow a select group of game creators to develop their own games with the support and resources of the wider Sandsoft organisation. Press Start creators will benefit from the guidance of Sandsoft's seasoned games industry figures while keeping the autonomy to decide what game they want to develop.
Sandsoft is the gaming arm of Ajlan & Bros Holding company, one of the region's largest corporations, providing the Riyadh Studio with access to unrivalled infrastructure.
"Sandsoft Riyadh will contribute to making Saudi Arabia a global gaming powerhouse, in alignment with the national strategy for games and esports that His Royal Highness Prince Mohammed bin Salman recently launched, as a pivotal and important step to start a new phase for this sector, following Kingdom's Vision 2030. Sandsoft's studio in Riyadh will be an important part of this vision by identifying and upskilling MENA talent, and combining it with the very best of global games industry expertise to create an international gaming dream team across development, publishing, and investment," Abdulaziz Alajlan, Managing Director of Sandsoft, said.
"We have established a world-class mobile gaming team that's poised to position Sandsoft as the premier MENA games company, and we're excited to be expanding our local footprint. A key mission is to discover and attract the best and brightest local game development talent, and to nurture it with the expertise of leaders from gaming's top international firms," David Fernandez, CEO at Sandsoft, said.
October Top 10 Games ranked in the Game Development World Championship 2022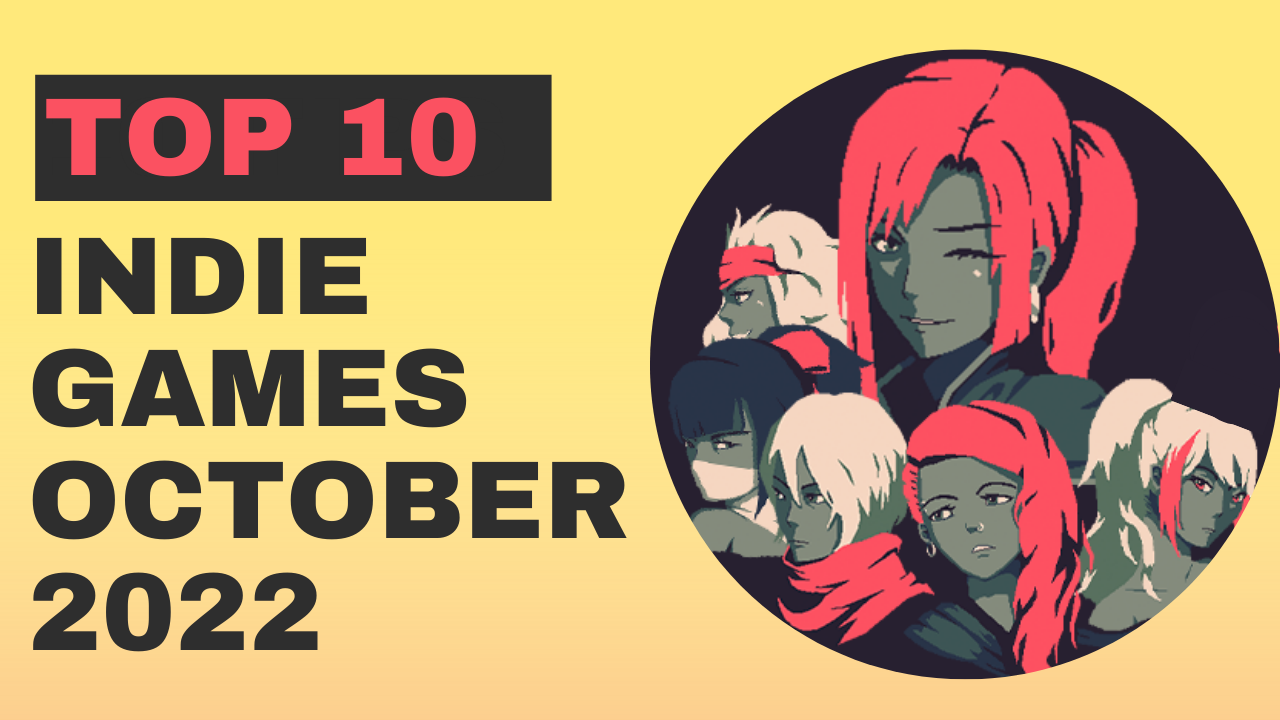 Reading Time:
2
minutes
Another month has passed and another set of Top 10 Games have been ranked in the Game Development World Championship 2022 (GDWC). All competing games are up for the monthly ranking by public player interest.
Seeking Light by a student development team named Lucky Dodo Games from ESAT Innovation School in Spain took the first place in latest monthly Top 10 Ranking for GDWC 2022.
Seeking Light is an action adventure game in isometric perspective with a focus on boss fights. Players fight their fears as Sunny, a girl immersed in her subconscious world through meditation, and overcome the demons of their past.
2nd place: COGNAC Metaverse by Cognac Ultimate Devs Team Cognac is an all-weather TDM game with photo-realistic maps created using real-life environments.
3rd place: One Last Game by Ateneo Animation
The game is about a young kid's last day with his friends in their neighborhood. The gameplay features a couple of traditional games in the Philippines.
4th place: Hablon Dawani by Ateneo Animation
Hablon Dawani is a 3D exploration game where the player plays Dawani, a weaver from a village named Iraya.
5th place: 20 Minutes Till Dawn by flanne
20 Minutes Till Dawn is a roguelike, shoot'em up where you mow down endless hordes of monstrous baddies.
6th place: End of Despair by Trioskaz
Narrative horror roguelike with stickers, where a clerk caught at the edge between reality and nightmare is trying to solve his personal problems.
7th place: Cowardly Heroes by Iris Edge Studios
Cowardly Heroes is a free fun arcade casual game for mobile devices. It features many challenges, many fun twists and the cherry on top of the cake is its pixel-art style.
8th place: MetalBorn by Black Goats Games Studio
Techno has taken over your neighborhood. Honor your metal god Kilmister, arm yourself up to the baffles, raise the volume and show these punks which is the music that makes the shells shake.
9th place: Jacktus Green: The Fluffy, the Spiky and the Spicy by The Bronchos – Games
Chase Guindilla to retrieve your beloved Cattus! Jump, dash, and hook around in this 2.5D platformer.
10th place: Dreams of Adventure by Farting Rainbow Production
Old school, retro, pixel and hardcore game. Game where choice maters and impacts your game depending on your decisions.