How to Stay Safe and Make Money While Betting On CS:GO Championships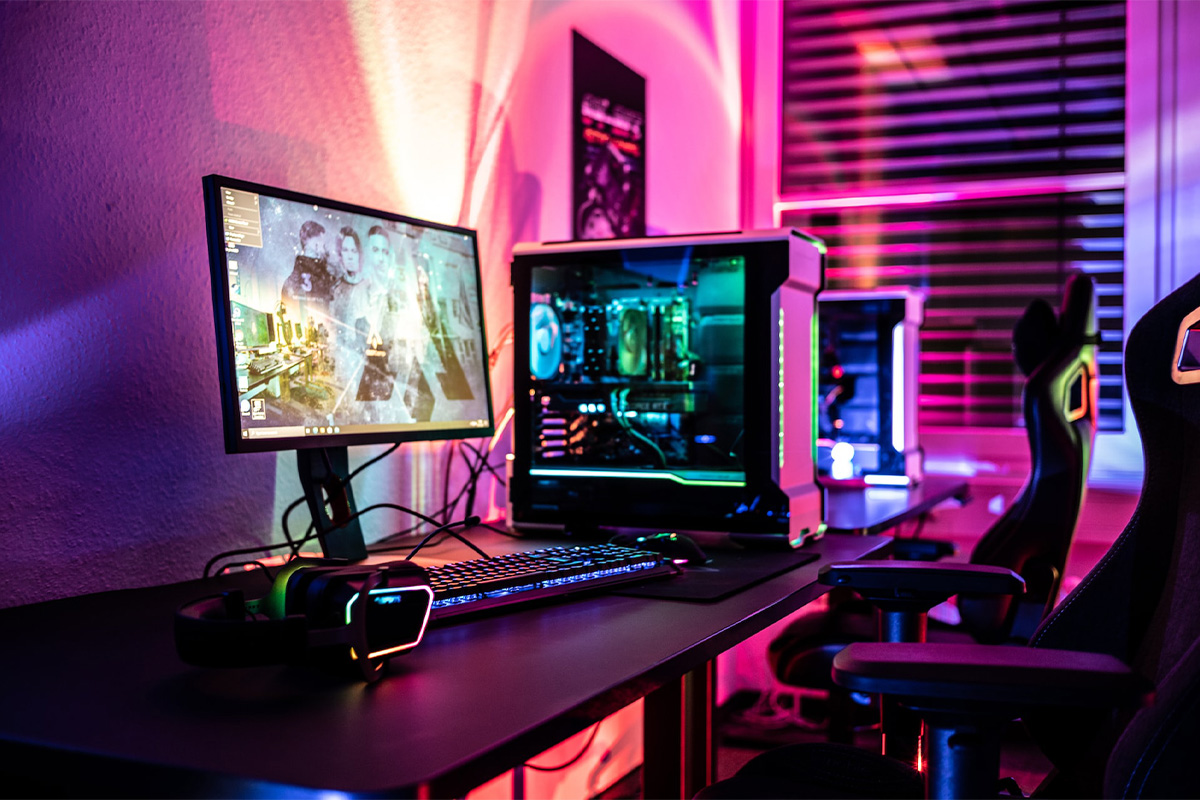 Reading Time:
3
minutes
Are you passionate about Counter Strike: Global Offensive? Did you know that you could make money from your passion? It's true! Betting on CS:GO championships has become more popular than ever in 2022. It's a quick, fun way to make money. Online betting can be incredibly lucrative, as long as you keep your money safe. Thankfully, there are tips to make sure you avoid scams, stay safe, and earn money!
Find Reputable Sites CS:GO Betting Sites
One of the most important factors to consider when staying safe while betting is to find a reputable and trustworthy website to bet on. You can find a great website by researching online, asking your friends, or seeing what your online community recommends. You can find CS:GO betting sites like greenwall.gg. When you find a site you like, make sure to check its reviews and policies. Then, you will be sure that your money will stay safe.
Use Strong Passwords
Many sites, including CS:GO betting sites, will prompt you to make an account and secure it with a password. If your password is weak, a hacker can easily access your account and steal your money. The stronger your password, the more safe your money will be. To form a strong password, use capitalization, punctuation, and numbers. Make sure your password is unique and not tied to any important dates, such as your year of birth.
Report Hackers and Cyberbullies
To keep yourself and others safe, you should always report hackers and cyberbullies. If you suspect your account has been hacked, report the incident and change your password as soon as you can. If you are the victim of cyberbullying, block the account and report the incident. This way, you are not only keeping yourself safe, but you are also making CS:GO championship betting safer and more enjoyable for everyone.
Use a VPN
A VPN, or a virtual private network, is a great way to make sure hackers cannot track your activity while you deal with your money and bank accounts on CS:GO betting sites. To find a VPN that will work best for you, do research online and ask those you trust if they use a VPN or can recommend a good one. With a VPN, you will not have to worry about your money ending up in the wrong hands.
Download Antivirus Software
Unfortunately, some betting sites can contain links to viruses. Always be careful of what you click, and close any pop ups or strange tabs that open immediately. You can also download antivirus software. This will ensure that even if you do click a link that downloads a virus onto your computer, you will remain safe and unaffected by the virus. Antivirus software can give you great peace of mind while you are using betting sites.
Find Great Friends to Bet With
Betting with others is always more fun than betting alone, especially when it comes to betting on CS:GO championships! Make sure to choose well, though. Some people will just be interested in maximizing their own profit at the expense of anyone else, or will recommend bad decisions to you on purpose so that you lose money. Make sure to stay away from these types of people and build a great community around yourself that will help you profit.
Don't Use Your Bank
If you can avoid it, do not use your bank details or your card number on betting sites. Instead, use cryptocurrency accounts. In 2022, many CS:GO championship betting sites are allowing you to pay with cryptocurrency instead of linking your bank or card details with your account. This can prevent hackers from accessing all of your personal information and can even make the betting process easier and more fun.
Take Breaks
An important part of betting is to take breaks every now and then. It might be easy for you to get caught up in the CS:GO betting sites all day, but a great way to ensure your safety and your wallet's endurance is to step away from your computer. Take a shower, make yourself a meal, or stretch before you get back on. This will clear your head and help you make better betting decisions as well as keep you healthy!
Betting on CS:GO championships is a great opportunity to make money and connect with people who are just as passionate about CS:GO as you. With these tips, you will be able to stay safe while making money!
NGDC Season VI: Special Qualifier announced for Game Wave Festival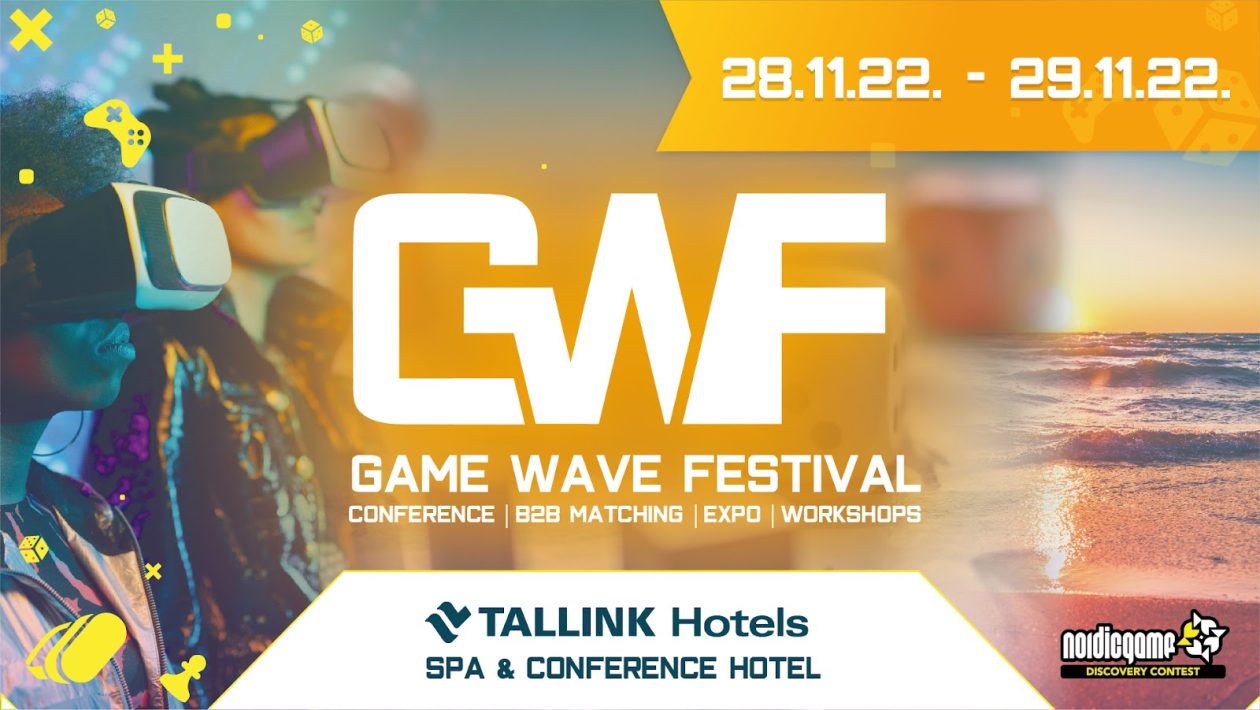 Reading Time:
2
minutes
We're thrilled to announce a special qualification round of the Nordic Game Discovery Contest Season VI, giving Baltic-based developers a unique chance for a seat in the NGDC Grand Finals.
All studios attending the upcoming Game Wave Festival in Tallinn (www.gamewave.eu) can submit their game to the NGDC when they register for the festival. A board of experts will then select the game which deserves the most to be discovered, and it will get status as NGDC Grand Finalist and be among the studios battling for the three seats at the live and hybrid NGDC Final 3 on 28 November.
"We're very excited to announce this special qualifier", says NGDC host and Nordic Game Program Director Jacob Riis. "The Baltic region has a great amount of talented developers, and it will be very exciting to see who will be selected as the finalist for the NGDC Grand Finals." 
"We are very happy to welcome NGDC to our event and to have such an important game-related event in the Baltics region. It will draw top game studio attention to our region and inspire new studio development and capacity building of experienced ones." adds Ints Viksna, head of the Game Wave Festival.
The selected game will win a seat in the NGDC Grand Finals throughout November, as well as prizes from Tencent Games, Nordic Game, and PR specialists Games Branding.
Apply now! 
Are you developing or have you already developed a game that deserves more attention than it's received so far? And are you attending the Game Wave Festival? If so, submit your game and prepare to participate in the special qualifying round of NGDC Season VI – and maybe go all the way to the Grand Final 3 Final on 28 November.
Here's the submission form for the NGDC Season VI qualifier: https://forms.gle/bjpURRjV8pMgVAsk7. The deadline is 14 October 2022
NGDC Season VI is sponsored by Tencent Games, and Nordic Game Ventures, in partnership with Games Branding.
Pixion Games Announcing Fableborne Pre-Alpha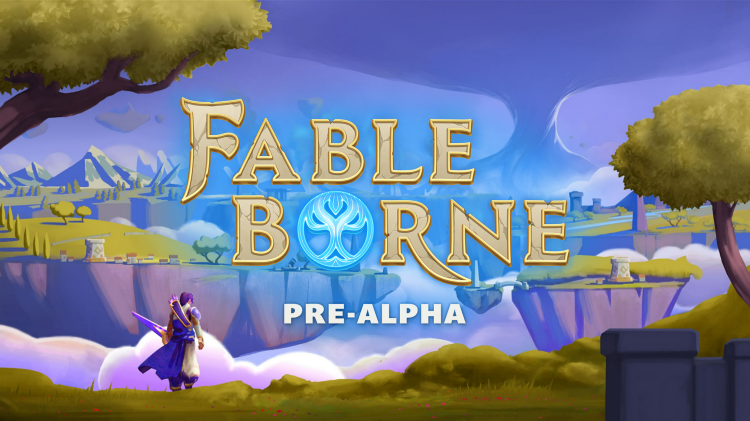 Reading Time:
2
minutes
Pixion Games is announcing the date for their first
'Fableborne Pre-Alpha Playtest', giving a small number of players from the community as well
as content creators an exclusive chance to experience the game and some of its core features
ahead of the public.
Fableborne is an action RPG blended with strategic base building, created by seasoned
industry veterans. Players can build their base, raid their opponents and upgrade buildings and
Echoes in a world rich of lore with a stunning art style and a fun gameplay loop.
This Pre-Alpha consists of two rounds of playtesting during the month of October. The first
Playtest is a Community & Content Creator Sneak-Peak happening from Saturday, October
8th, 2022 to Sunday, October 9th, 2022. During this first Playtest Pixion Games is inviting a
small number of content creators and handpicked community members who will get an
exclusive first look at the game to dip their toes in the world of Fableborne.
The second playtest will happen the following weekend, from Saturday, October 15th to
Sunday, October 16th with a higher number of allowed participants. Unlike most Playtests,
Pixion Games aims to not only collect valuable feedback from their community to improve
Fableborne, but to make the Playtest rewarding and fun. During these two days, Pixion Games
is inviting their community and members of various DAOs and Guilds to compete in a
tournament event, the Shatterlands Invitational. Players will compete against each other to be
the top contenders. Bragging rights and a prize pool of $2500 awaits the lucky winners.
Additionally, participants can unlock exclusive rewards, like a Pre-Alpha Champion Badge and
Discord community currency that can be used to participate in NFT Raffles..
Many Web3 gaming focused DAOs and Guilds will be participating in this event, such as Ready
Player DAO, IndiGG, MetanomGG, and many others to yet be announced.
Signing up to this Pre-Alpha Playtest is made easy. Users simply need to, subscribe to the
Fableborne newsletter, complete the Pre-Alpha Survey sent to their email inbox and join the
community on Discord. With a bit of luck there is a good chance to be selected to participate
and compete in the Shatterlands Invitational.
More information about the Pre-Alpha Playtest can be found in the official announcement.
Best iGaming Affiliate for the second half of 2022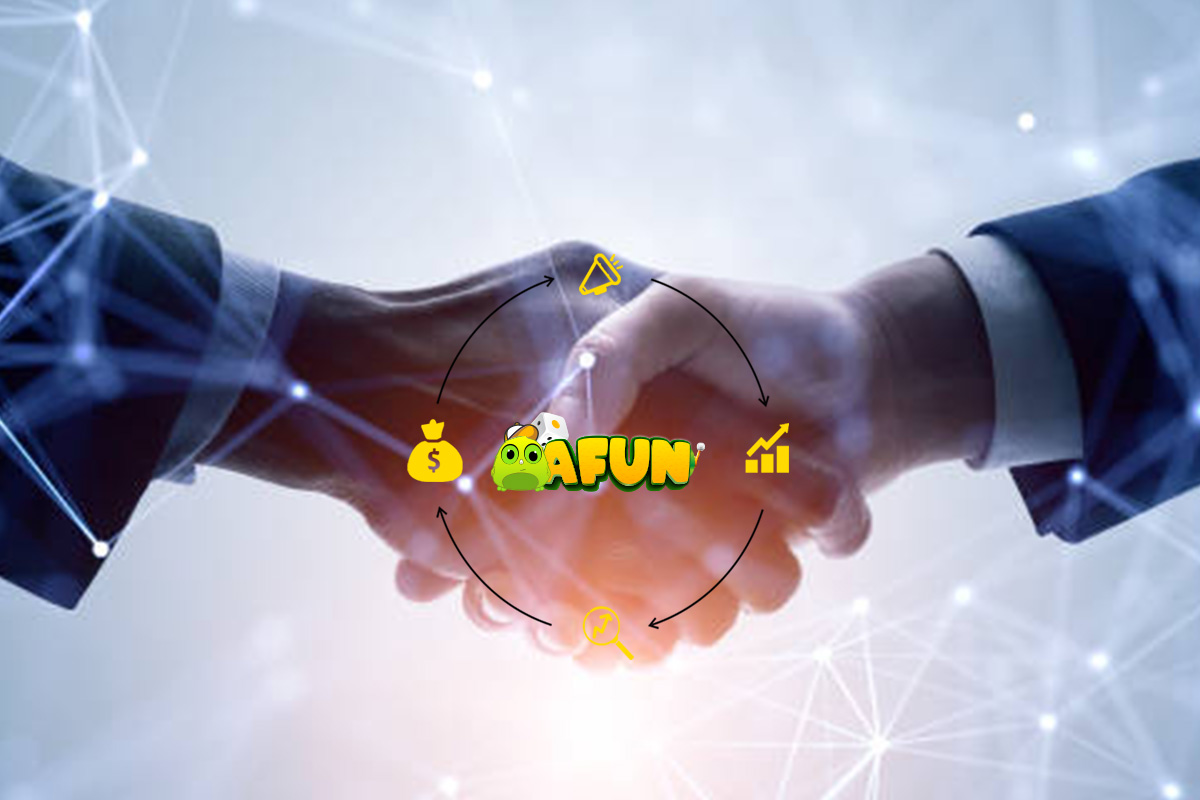 Reading Time:
2
minutes
The online gambling market is more prominent than ever and it is likely that this steep increase is only going to continue in the future. Worldwide, hundreds of companies appear daily, aiming to offer the best services to players and other businesses alike. After all, iGaming does not only refer to the online casino itself, but the huge ecosystem behind it as well, with software providers, operators, regulators, marketing partners and affiliates among others.
AFUN Entertainment Group is no exception. The company, listed among the best Sportsbook and iGaming platforms across Europe, America and Asia, offers over 1,500 games on its platform and betting for 30,000 sports events. Beyond its extensive online gambling service offerings, AFUN is currently working to develop its affiliate program benefits in the Brazilian market which look very promising.
The Affiliate Program
iGaming affiliates use their online platforms to generate traffic for operators, in other words, they direct players to the operator's website and gain a commission based on the amount of traffic. But why become an AFUN affiliate? Below are 5 reasons:
Simplified signup with high conversion rate
AFUN strives to provide the best online experience on a trustworthy platform. Therefore, it is exceptionally simple to apply to become an AFUN affiliate. AFUN also ensures high conversion rates by providing a comprehensive platform experience and high-end gaming enjoyment for each and every user. This personalized approach is sure to grab players' attention.
Competitive commissions
With so many operators on the market, it might be difficult to find the proper affiliate programs. AFUN does not only promise a high conversion rate as a result of great gaming experience, but also commission rates that are competitive in the market.
Players can deposit and withdraw in crypto
Crypto casinos are on the rise as is the demand for such operators. AFUN closely follows and listens to customer demand and offers crypto payment options on its platforms. This ensures that players' needs are met and thus, the gaming experience is enhanced.
Blockchain games
Blockchain games open up a whole new level of gaming, as they often use NFTs to create different parts of the game, bringing value to the game assets. Not only that, but blockchain games also provide a safer and more secure environment. AFUN hosts a number of blockchain games on its platform.
Marketing Sources
Finally, it is clear that a successful affiliate partner must communicate with its audience in an effective way. While written text is highly effective in conveying information, readers love visual stimulation, which makes any marketing material more inviting and memorable. AFUN provides their affiliate partners with such resources – banners, videos, etc. – to facilitate the work of its partners.
In conclusion
All in all, AFUN is a great platform that is present globally. With promising results and a focus on customers and business partners, the company offers great opportunities on the market. Check out their platform for further information, or contact them to find out more on their LinkedIn page.