The Most Confusing Video Games 2022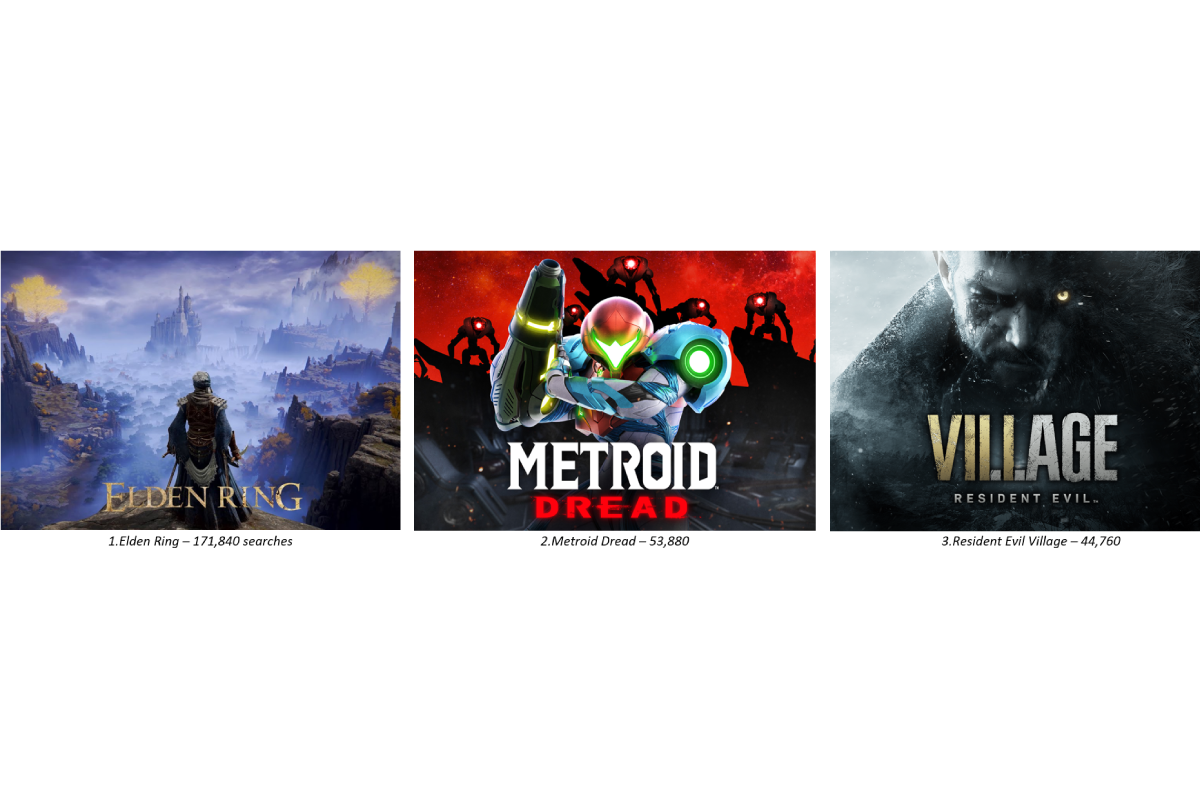 Reading Time:
3
minutes
A new Uswitch study has analysed Google search data to reveal the most confusing video games of the year
Elden Ring tops the list with nearly 180,000 searches for tips and guidance on how to play the game since its release in Feb 2022
Metroid Dread is the second-most confusing video game, followed by Resident Evil Village in third
Assasin's Creed Valhalla and Far Cry 6 complete the top five video games that have players turning to Google for help
New research by the broadband experts at Uswitch has revealed that Elden Ring is the most confusing video game of the year.
By analysing Google search data for 150 of this year's most popular video games, the broadband experts looked at search volumes for: [game] + explained, [game] + tips, [game] + walkthrough, how to play + [game] to discover which video games have caused the most confusion since their release. Elden Ring came out on top with nearly 180,000 searches from players looking for tips and explanations on how to play the game. The epic fantasy game, written by George R. R. Marin and directed by Hidetaka Miyazaki, was released in February 2022 and scored a perfect 10 out of 10 on IGN following a lot of high expectations. Although the game has been well-received by the gaming community, it is definitely not a game for beginners who could become easily perplexed.
Metroid Dread is second on the list of most confusing video games with nearly 54,000 Google searches from gamers looking for advice on how to play the game. Produced by Nintendo, the action-adventure game has been noted as "notoriously hard" by gaming journalists at Polygon, who noticed that game has enormous spikes in difficulty with very little help on offer throughout the process, which explains why so many are getting confused and turning to Google for assistance.
Resident Evil Village is third on the list with 44,760 annual Google searches from confused gamers. The survival horror video game has a 10 out of 10 rating on Steam and 8 out of 10 on IGN which highlights how loved it is; however, that hasn't stopped the gaming community from taking to Reddit to express how challenging the 'standard' difficulty mode is and suggesting that less experienced gamers opt for 'casual' mode to avoid confusion.
The top five list is made up of Assassin's Creed Valhalla which is named the fourth most confusing video game with 33,960 searches, closely followed by Far Cry 6 with 31,920 Google searches. Fall Guys is sixth on the list and Fortnite follows in seventh.
Most of the games to feature in the top 10 list are action, adventure or survival games, apart from Fall Guys which is sixth on the list and Luigi's Mansion 3 which has a recommended playing age of seven years old and above. It is the eighth most confusing game of the year with 24,360 searches for tips, explanations and game walkthroughs. Following the Nintendo game is Horizon Zero Dawn (ninth on the list) and Deathloop completes the top 10. Other child-friendly games that are causing confusion are Lego Star Wars The Skywalker Saga, Stardew Valley, Animal Crossing New Horizons and Pokemon Legends Arceus.

The Most Confusing Video Games 2022
| | | |
| --- | --- | --- |
| Rank | Video Game Name | Annual Searches To Make Game Less Confusing |
| 1 | Elden Ring | 171,840 |
| 2 | Metroid Dread | 53,880 |
| 3 | Resident Evil Village | 44,760 |
| 4 | Assassin's Creed Valhalla | 33,960 |
| 5 | Far Cry 6 | 31,920 |
| 6 | Fall Guys | 27,480 |
| 7 | Fortnite | 25,200 |
| 8 | Luigi's Mansion 3 | 24,360 |
| 9 | Horizon Zero Dawn | 20,040 |
| 10 | Deathloop | 18,000 |
| 11 | Halo Infinite | 17,880 |
| 12 | Red Dead Redemption 2 | 16,800 |
| 13 | Lego Star Wars The Skywalker Saga | 15,600 |
| 14 | Stardew Valley | 15,360 |
| 15 | Hades | 12,960 |
| 16 | Streets of Rage 4 | 12,720 |
| 17 | Resident Evil 2 | 12,600 |
| 18 | Death Stranding | 12,000 |
| 19 | Ghost of Tsushima | 11,040 |
| 20 | Uncharted 4 | 10,920 |
| 21 | Animal Crossing New Horizons | 9,840 |
| 22 | Cities: Skylines | 9,360 |
| 23 | Among Us | 8,880 |
| 24 | Hitman 3 | 8,280 |
| 25 | Pokemon Legends Arceus | 8,160 |
If you're thinking about which video game you're going to play tonight, make sure you have the best broadband for a seamless gaming experience.
BetGames Will Start Accepting Fasttoken (FTN) as a Supported Cryptocurrency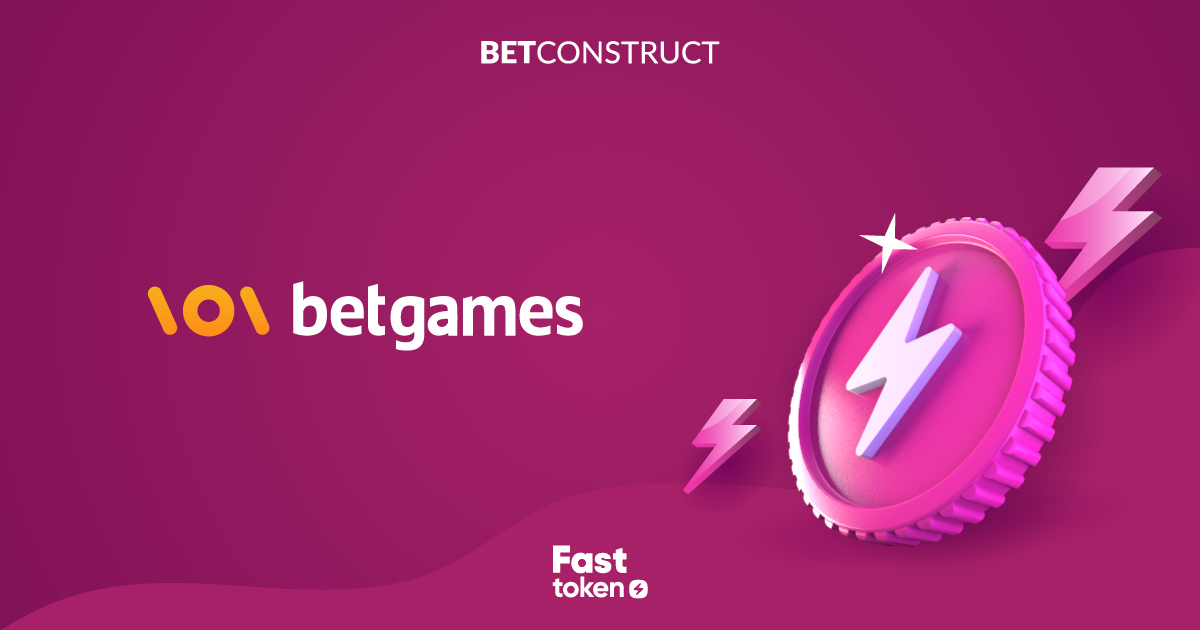 Reading Time:
< 1
minute
BetConstruct is pleased to announce that BetGames, the leading provider of premium gaming solutions, is planning to add FTN to the list of supported cryptocurrencies.
FTN is the official cryptocurrency of the Fastex ecosystem as well as the adopted cryptocurrency of the leading betting and gaming software provider BetConstruct.
The inclusion of FTN in BetGames's supported cryptocurrencies will start from January 26th.
To learn more details about FTN, feel free to visit the website www. fasttoken .com.
Game Wave Festival invites everyone to watch the live broadcast of Nordic Game Discovery Contest Grand Finals!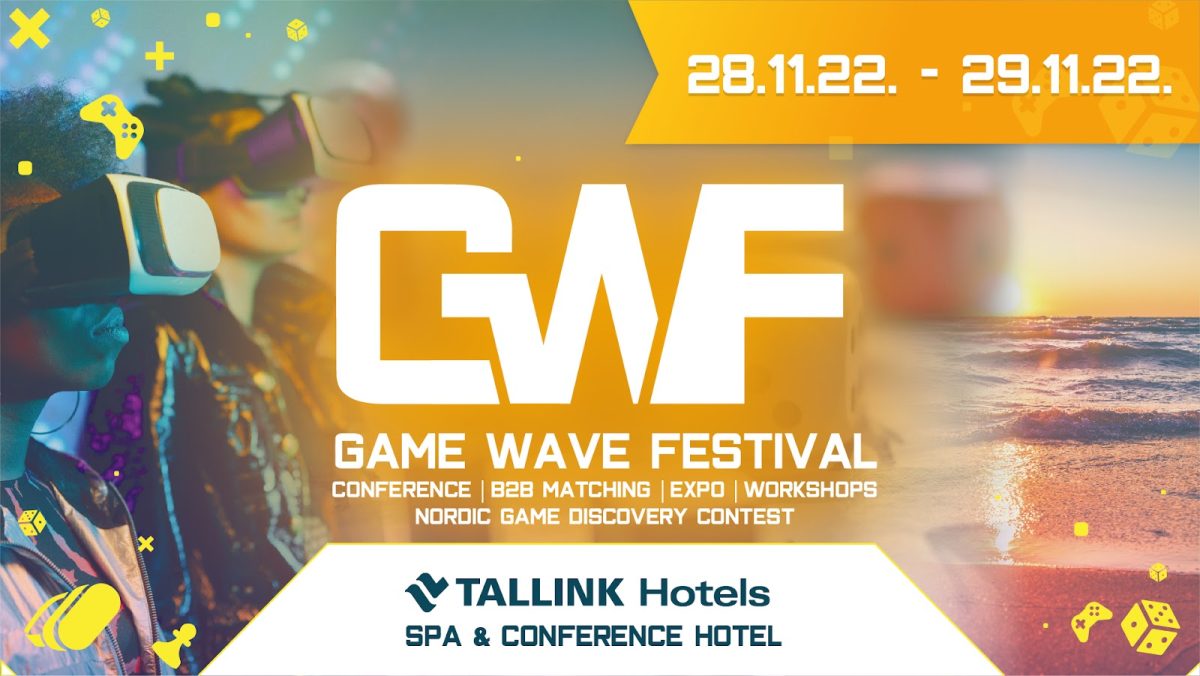 Reading Time:
< 1
minute
Game Wave Festival announces that it will broadcast Nordic Game Discovery Contest (NGDC) Grand Finals November 28 at 19:00 – EET (18:00). Everyone can join for free on Nordic Game Vimeo channel and Game Wave Festival YouTube channel.
Three days left to the Game Wave Festival and those who are not in the travel mood, can join online sessions as well as have the opportunity for one-on-one meetings. Register with Black Friday 30% off promo code (WHITEFRIDAY) at https://www.gamewave.eu/ and meet 35+ speakers who will share the knowledge on various gaming industry relevant topics.
In addition to that, on-site and online participants will be able to join Panel Discussions, Workshops and Nordic Game Discovery Contest Grand Finals. Right after NGDC Grand Finals kicks off the Game Night – Open Microphone event. Everyone will have a chance to go in front and present a game, service or talk about actual topics! See the full agenda here: https://www.gamewave.eu/agenda
SuperGaming and Google Cloud Collaborate to Empower Game Developers with a SuperPlatform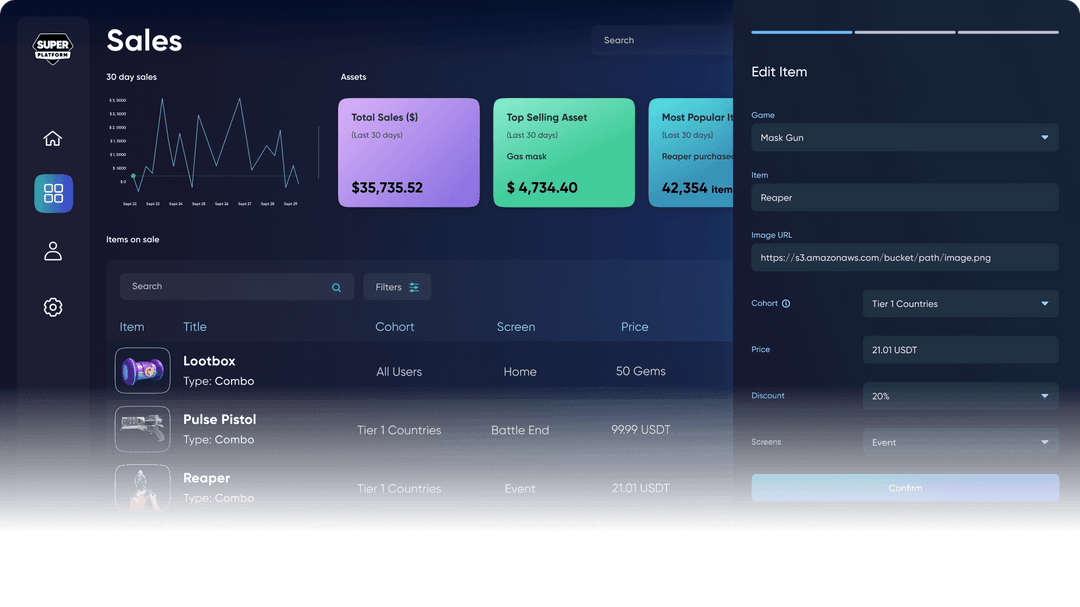 Reading Time:
2
minutes
Leading Indian game developer SuperGaming has chosen Google
Cloud to bring its best-in-class live-ops engine, SuperPlatform, to game developers the world
over. This will empower game developers to make better games with battle-tested cloud
infrastructure that currently powers all of SuperGaming's efforts. This includes PAC-MAN, which
has more than one billion downloads across all storefronts, and its multiplayer shooter
MaskGun, which has more than 65 million players.
SuperPlatform will run on Google Cloud and will enable game developers to manage live ops,
matchmaking, player progression, player data, analytics, monetization systems, server scaling,
sales, and merchandising. It also integrates with popular game development platforms.
"The SuperPlatform is at the core of what makes our games tick," says Roby John, CEO and
co-founder, SuperGaming. "It's been made by game developers, for game developers, and after
years of iteration, finesse, and supporting some marquee games like PAC-MAN, we felt it's the
right time to share it with more game developers. Google Cloud's reach, technical expertise, and
best-in-class infrastructure made it an obvious choice as our partner to bring this to market."
SuperPlatform is a SaaS (software as a service) and will be an ISV (independent software
vendor) running on Google Cloud, which provides secure, scalable, and sustainable
infrastructure that will enable more game developers to access SuperPlatform at scale.
"Gaming is a big focus for Google Cloud. We have scaled our global investments in this space
and are excited about the response we are getting from the market. " says Bikram Singh Bedi,
managing director, Google Cloud India. "Advancements like the SuperPlatform are welcome
additions to an ever-evolving ecosystem. With Google Cloud's infrastructure that enables
developers to build at scale and SuperGaming's pedigree in gaming, we can really drive impact
and innovation and see more games come out of India."
"By working closely with Google Cloud engineers and SDKs, a lot of our initial friction was
eased," says Navneet Singh Waraich, chief technology officer and co-founder, SuperGaming.
"One key for us and our SuperPlatform customers is choice, and the ability to migrate our entire
orchestration as needed for cost-effectiveness without disrupting the game client or server
integrations on the frontend. This was a major plus for choosing to build our current stack on
Google Cloud."
In addition to this, upcoming SuperGaming titles such as Indo-Futuristic battle royale, Indus and
Tower Conquest Metaverse Edition will also run on Google Cloud.