Ampverse's Minana Esports secures largest gaming creator in the Philippines, ChooxTV to become brand ambassador and investor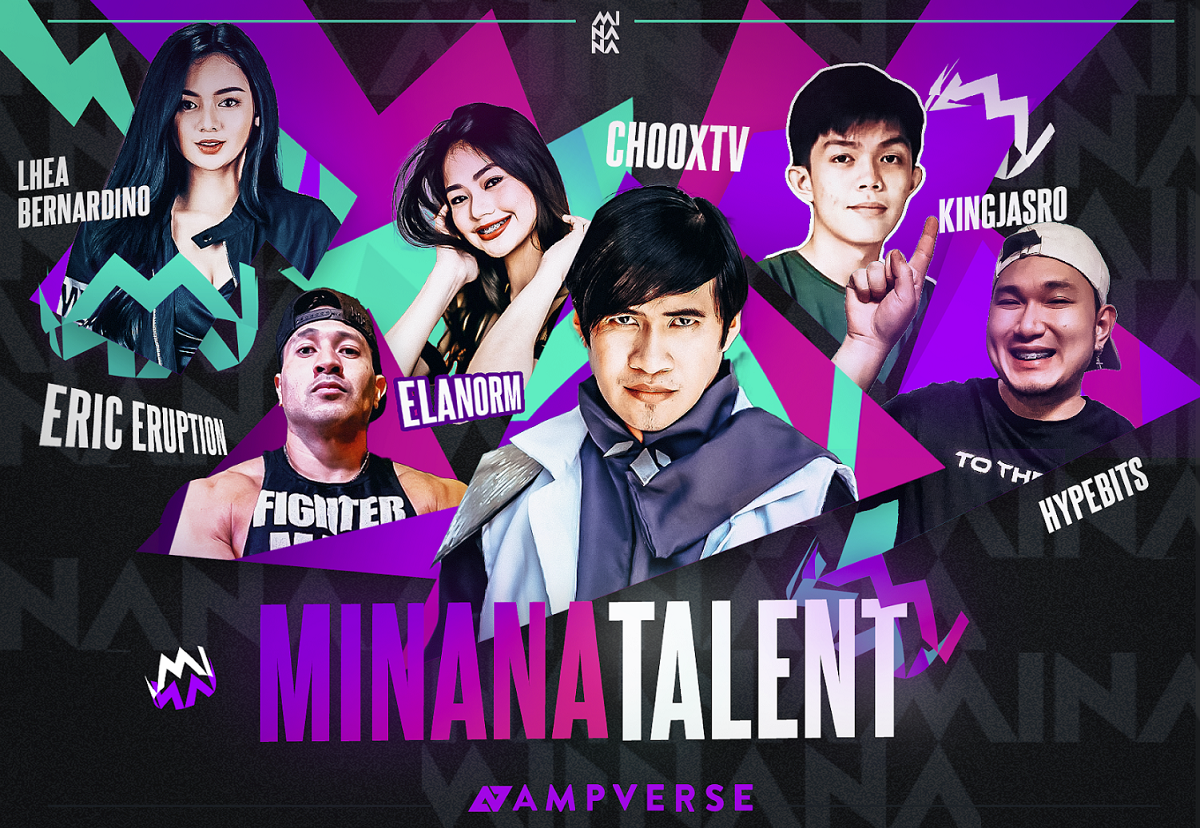 Reading Time:
2
minutes
After officially launching its fifth market in the Philippines, leading esports and Web3 company Ampverse secures the nation's largest gaming creator Edgar "ChooxTV" Dumali, with nearly 30 million social followers, to become an investor and brand ambassador for its Filipino esports team and lifestyle brand Minana.
This major deal comes as part of Ampverse's growth strategy, following its commitment to invest more than P100 million to drive and accelerate the local gaming industry.
Streamer and content creator ChooxTV is known for his ingenious off-meta picks and wacky antics on his livestream and was named MVP of the Year in the 2021 Mobile Legends: Bang Bang Awards Gala.
"Excited akong mag-invest sa Minana dahil sa pagbibigay daan nito na magkaroon ng isang panibagong  'youth lifestyle brand' na magpapakita ng galing ng mga Pinoy," Dumali said.
(I'm excited to invest in Minana as I really share their vision of creating a next generation youth lifestyle brand that celebrates the very best of Filipino talent.)
Alongside him, other notable gaming talents such as Eric Eruption, Hypebits, Lhea Bernadino, King Jasro, and Elanorm will also become brand ambassadors for Minana – totaling up to 55 million followers for all combined creators.
The newly formed Minana Esports are the current champions of the Philippine National Esports League in Mobile Legends. Prior to that, the team has won 11 straight championships and aims to be the most successful esports team.
In line with becoming the fastest-growing esports and Web3 company in Asia, Ampverse aims to build Minana into a leading Filipino youth lifestyle brand that spans entertainment, fashion, music, and lifestyle.
"We are incredibly proud to kick off Minana with a successful run and an official championship title under our belt. We will continue to build our success in competition, but at the same time create inspiration for the Filipino youth," Minana Team Lead and Ampverse's Regional Expansion Manager Julius "Banoobs" Mariano said.
A streamer with over 100,000 followers and named the "godfather of esports and gaming in the Philippines," Mr. Mariano previously worked as country manager for Twitch, an Amazon-owned video live streaming service platform.
"Our vision is bigger than just competitive gaming, it's about igniting the passion in every generation and building Minana as the leading youth culture hub for all gamers, creators, and anybody to fulfill their dreams," Mariano added.
JADE ENTERTAINMENT together with its Platform Partner BETCONSTRUCT launches its all NEW Sportsbook – JADE SPORTSBET – in the Philippines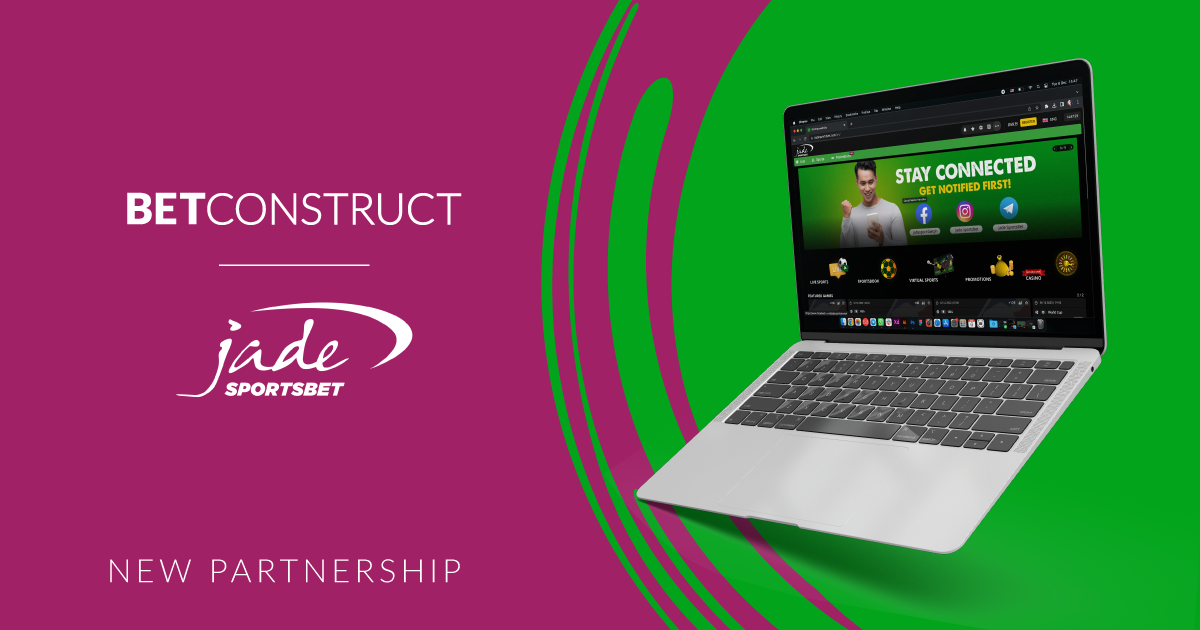 Reading Time:
2
minutes
Jade Entertainment and Gaming Technologies Inc., a fast-growing gaming service provider in the Philippines and runner-up in the Global Gaming Awards Asian Service Provider of the Year, launches its all NEW sportsbook offering for retail and Remote Gaming – jadesportsbet .com – in time for the new season of the NBA and the FIFA World Cup.
As a leading provider of sportsbooks, BetConstruct is the most reliable partner for start-ups and already experienced companies in the industry. High-quality service, fast solutions for every task, flexibility, and competitive prices. Due to this, the team of partners of the company is increased by expanding the geographical boundaries, this time reaching the Philippines․
Furthermore, the company provides transparent access to innovative tools and unique end-to-end services, offering its partners an unparalleled opportunity to succeed.
Given the anticipation and appetite of sports enthusiasts in the Philippines, Jade Entertainment is excited to announce that the wait is finally over. Jade SportsBet is here. This innovative platform was developed by the leading igaming and betting software developer BetConstruct. The goal of this partnership between the two companies is to provide the fastest, most efficient, and most enjoyable gaming experience for players on all devices.
"We are thrilled to bring you the all-new Jade Sportsbook, which carries the largest and the most diversified collection of sports betting offers. We are excited about the New platform that our patrons will surely enjoy," said Jade's Chief Executive Officer & Founder, Mr. Joe Pisano.
Mr. Pisano added, "We are delighted to be working with the "Platform Provider of the Year" BetConstruct, who developed our innovative platform and is fully committed to creating the best gaming experience."
"We are glad that the number of companies using our services is increasing, and the geographical boundaries are expanding, reaching the Philippines. Having a partner in that country using our platform with clear expectations to drive and grow the business is gratifying for us", said Business Development Executive at BetConstruct Levon Ayvazyan.
Players can now continue to enjoy placing bets on their favorites remotely via mobile devices or through retail kiosks by visiting the nearest Jade SportsBet outlet. Locals now have convenient access to both pre and in-play matches with well-curated odds selections, huge bonuses, and competitive markets in basketball, tennis, soccer, golf, boxing, and many more.
Slotegrator has developed an online guide to the Asian gambling market: The Slotegrator Guide to iGaming in Asia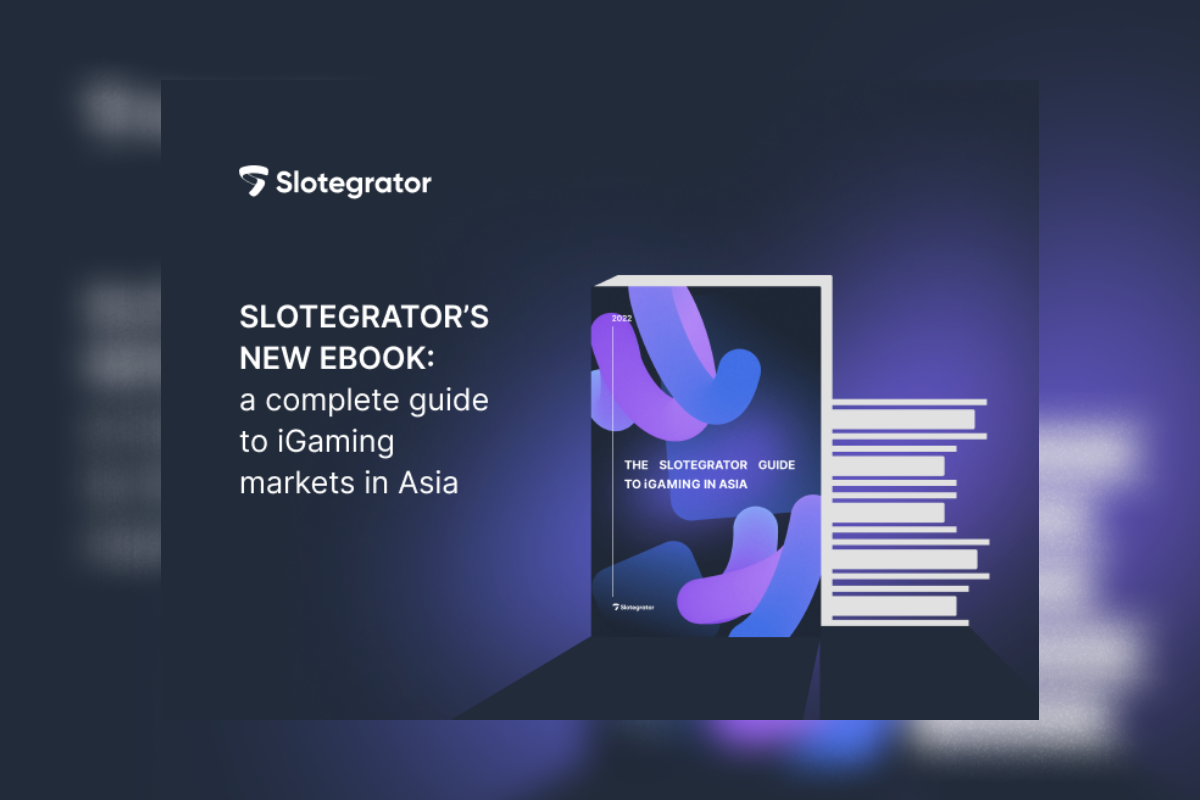 Reading Time:
2
minutes
The Asian gambling market is highly saturated and very complex. The Slotegrator Guide to iGaming in Asia, a new ebook, covers 22 Asian countries, including regulation, yearly turnover, analytical forecasts, payment methods, favorite games, and more.
Gambling is woven into the fabric of many Asian cultures, so there's no surprise that the continent is home to a variety of massive iGaming markets, including longstanding giants and up-and-comers.
Asia is home to 60% of the world's population (and therefore a high proportion of its gamblers and sports bettors), different levels of gambling regulation, and diverse cultures and economies, meaning operators need an appreciation for the nuances of the region's gambling markets. This is what motivated Slotegrator, a leading software developer and aggregator, to release an ebook focused on Asian markets.
The Slotegrator Guide to iGaming in Asia provides important statistics and background information on each country, highlighting cultural and economic characteristics, describing regulations, and giving key facts about the market, including local gaming and betting preferences and popular payment methods. The ebook covers 22 different countries, including China, Japan, Indonesia, Malaysia, Turkey, Georgia, Iraq, Kazakhstan, and more.
The guide also covers how to localize your sports betting data feed for Indonesian players, why Bitcoin casinos are popular in Georgia, why Armenia's market has tripled in size since 2018, and why Vietnam has launched a pilot program to test the potential of regulated gambling.
While some things are popular everywhere (e.g. betting on football), casino game and sports betting preferences vary from country to country. The ebook collects game preferences in countries across Asia, including which sports are popular in India, Japan, and Kazakhstan, which players like poker rooms and which prefer live dealer dragon tiger, and where players bet on dominoes and mahjong.
One important theme throughout the online guide is the importance of cryptocurrencies, especially in countries where gambling is strictly limited or even forbidden; many players use cryptocurrencies to make deposits and withdrawals in casinos and even look for platforms that accept their chosen coin — cryptocurrency holders tend to be loyal to their chosen currency, so it pays for operators to know which ones to support.
This guide is ideal for aspiring entrepreneurs looking to enter the Asian market, land-based casino operators planning to open an online destination, investors with an eye on the iGaming space, and anyone interested in gambling and sports betting in Asia.
ABOUT THE COMPANY
Since 2012, Slotegrator has been one of the iGaming industry's leading software and business solution providers for online casino and sportsbook operators.
The company's main focus is software development and support for online casino platforms, as well as the integration of game content and payment systems.
The company works with licensed game developers and offers a vast portfolio of casino content: slots, live casino games, poker, virtual sports, table games, lotteries, casual games, and data feeds for betting.
Slotegrator also provides consulting services in gambling license acquisition and business incorporation.
More information: https://slotegrator.pro/
Vote on Macau Junket Bill to Take Place This Month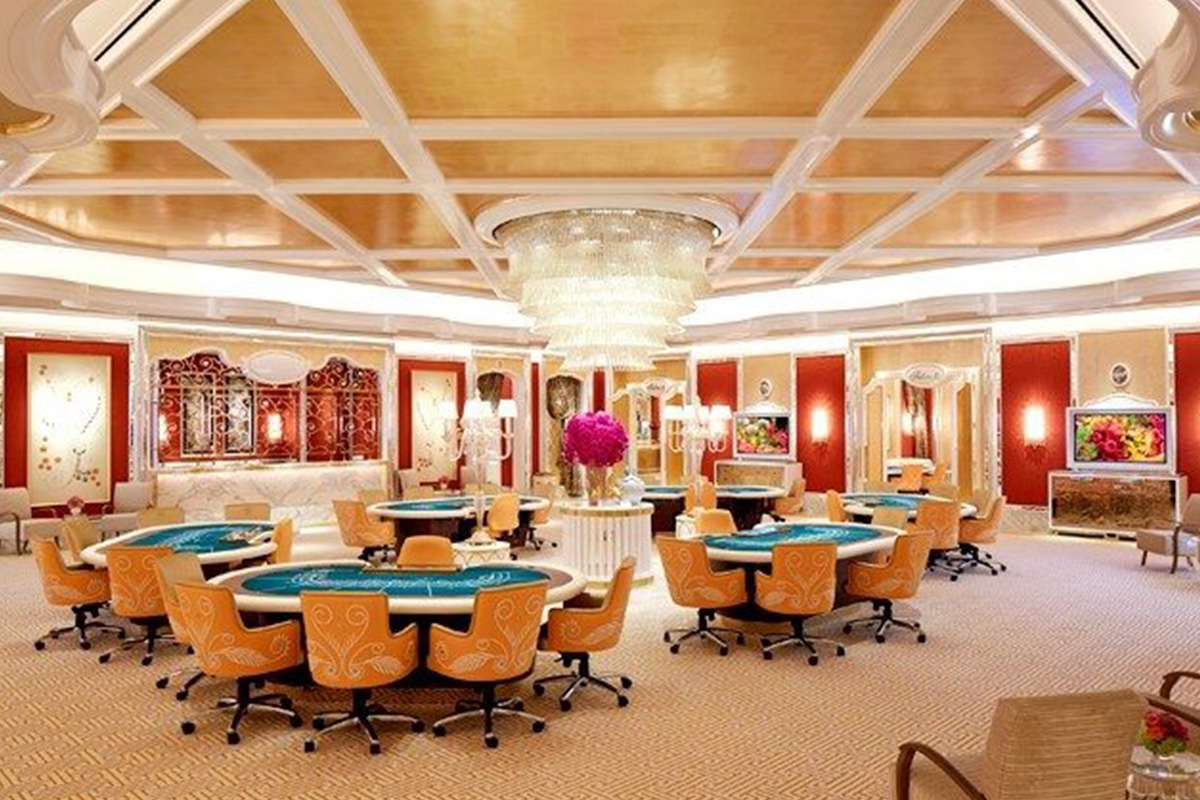 Reading Time:
< 1
minute
Macau's new junket law is expected to be presented to the Legislative Assembly for its final vote on December 15, after the body debating its conditions signs off on its opinion on December 9.
According to reports, the bill will prohibit junkets, agents or management companies from receiving funds for gaming purposes, subject to administrative penalty, if the funds are not intended for gaming purposes, those involved can face criminal penalties.
Under the new bill, junkets and agents will have to open accounts with the gaming concessionaires, where they can deposit gaming-related cash and chips. However, the funds must be owned by the junket or agent.
Gaming concessionaires will be able to open individual accounts for players to deposit funds and chips, but all transactions must be documented and comply with anti-money laundering legislation.
The new law defines a two to five-year prison sentence for illegal acceptance of deposits.
Under the new junket law, junkets will only be allowed to operate with one of the six concessionaires, while all junket applications will be decided on by the Secretary for Economy and Finance, whereas previously these were handled by the gaming watchdog (DICJ).
The current 46 license junkets are expected to be able to maintain their licenses after the new gaming concessions come into effect on January 1, provided they sign an agreement with a concessionaire. Only companies will be able to obtain junket licenses, whereas previously individuals could also register as junkets. The companies will be required to prove at least MOP10 million ($1.24m) in share capital.
After 2024, the government will decide if it wants to alter the overall number of junket operators in Macau, according to its plans for the development of the gaming sector.