Norppa Kasino and the Nordics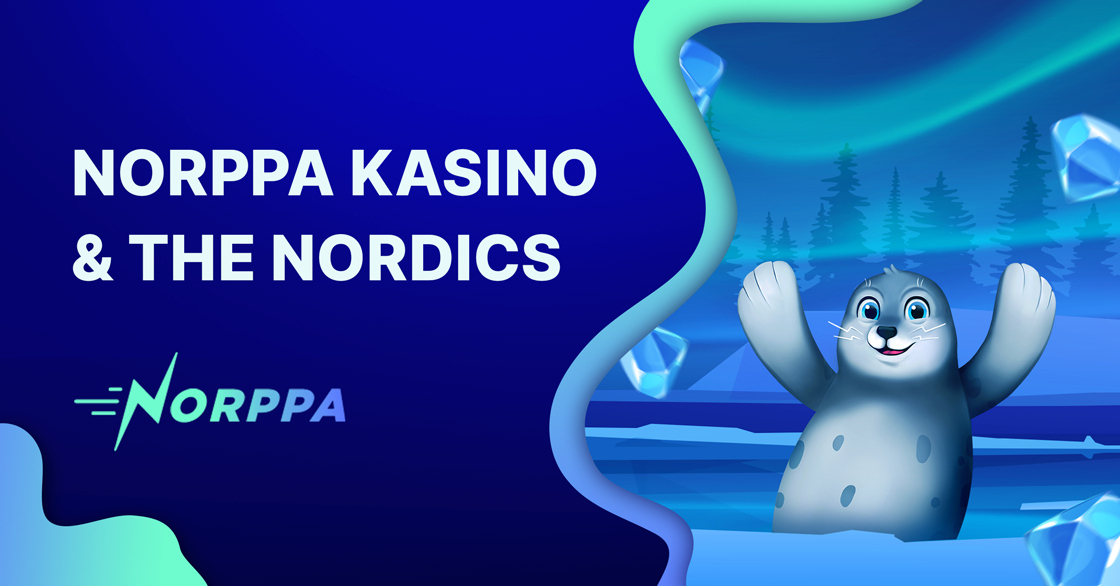 Reading Time:
4
minutes
As a brand that's here to make a difference – we were excited to sit down with DoubleUp Group's Emma L., to talk about the group's latest moves in the Nordic market, as well as its support for the adorable Baltic saimaannorppa seal, one of the most endangered seals in the world.
Crammed with insights into the latest on Finnish regulation, Nordic player preferences and casino traditions in Scandinavia, this one's not to be missed!
Welcome to European Gaming and many thanks for taking the time to speak with us! Can you talk us through your recent exciting casino launches that DoubleUp has helped support?
Thank you for the opportunity! We're really delighted with these two new launches as we love working with fun and engaging brands. We're all animal lovers at DoubleUp and that's why we support animal themed casinos with a purpose and something that a lot of people can relate to.
At the beginning of October, Norppa Kasino launched, which draws plenty of inspiration from one of Finland's most treasured animal friends. The name comes from saimaannorppa, which is the one of the most endangered seals in the world. This is a casino that could pledge donations to support the protection of the seal. As part of that, a fun and lovable mascot was created – Onni the Norppa, who is waiting at the door whenever a new customer walks in. Onni has many characteristics that are often used to describe people generally, he's also a huge nature lover, just like us!
One major region that plenty of our readers have interest in is the Nordic player market – what's been your experience in the region and what's your take on how the Nordic casino scene is performing?
My background is the result of living across three different Nordic countries, and as well as my professional industry experience across support, content and CRM – which have given me plenty of insights into the player market. Overall, we're seeing strong performance. New casinos spring up like mushrooms, especially across much of the Nordics! Marketing – and adhering to marketing regulations are of course key. Also, looking at Finland in particular, with Veikkaus likely to take more of a back seat, we'll see a transition towards a much more competitive marketplace. This is especially the case with The National Coalition Party proposing a transition to the licensing system, and we have elections next spring (in current polls they're the leading party).
If they win, we're one step closer to seeing a properly developed environment. I believe there's a lot that can be learned from Sweden – and the Swedish gaming license system has been interesting for the Finns to follow up. No doubt, we can use the Swedish system as a test and take the best bits to develop our own licensing system.
Also looking to wider macroeconomic trends, I believe the current uncertain situation in Europe given the energy crisis will most likely have its effect on gambling in the Nordics as well, especially next winter. So definitely something to watch.
Given your company's vision for supporting casinos that are really here to make a difference, such as Doggo Casino for our four-legged friends, as well as supporting the endangered seal community in Finland, do you see that resonating strongly with players?
Yes, I believe so. The Nordics are a nature loving people, and animals are close to our hearts as well. We're very proud of our beautiful nature – and as I'm sure many of your readers we'll have seen, it's common for all Nordic countries! Fun fact, Dogs are the most popular pet in Finland (with 700 000 dogs in total), while in Norway the cat is king (I'm sure there could have a Catto Casino in the works!).
One of the key trends we've seen during the pandemic has been a huge demand for adopting pets. The most common reason being to make its owners happier. Our brands represent something a lot of people can relate to. Seals are loved by the whole Finnish nation (you can even watch them on live stream in the Spring and it's super popular!).
Looking to entertainment and providing players with a quality gaming experience, what do you believe is key for casino right now in providing a diverse format of verticals that can excite and entertain?
We've always seen the best success if you offer a site that has easy navigation, and a UI that isn't too crowded (Nordic players prefer a simplistic style), as well as trustworthy looks and content, fast payments and also quick load times for games. Given that players always like something new and exciting, fresh launches will always attract curious users. Of course, competition is much harder with sportsbook, especially if players prefer to return to classic sites.
Looking to the affiliate community across the Nordic region – can you offer us any insights into how new brands eyeing the region can really make a mark with local player media?
It's incredibly important to pay attention to the localisation of content, as well as with campaigns, support, lobbies and the like. Native speaking support, as well as proper translations on site and communications are of course also essential.
We definitely also shouldn't treat the Nordics as one, and one should do plenty of AB testing and base decision on data. For example, I would not expect a Viking-themed casino to perform super well in Finland, as we don't have that heritage. Of course, in Norway that could work far better! It's also important to look into finding new, creative and cool ideas, while ensuring one doesn't stay stuck in traditional themes. Without a doubt, I would say Nordic players are modern and open to new creative ideas.
Last but not least, with two fantastic casino brands already under your belt, what's DoubleUp's plans for the coming months? Any exciting new projects we can look forward to?
We're constantly looking into improving brands and helping our partners expand their offerings – so we're very excited about that. One example is increasing the amount of games. We're passionate about expansion, looking into adding new providers and working on plenty of new features that will be announced soon enough. The World Cup, and of course Christmas are also coming up, which I'm sure will keep Doggo and Norppa busier than ever!
Best ways to generate profit on iGaming with Affiliate Marketing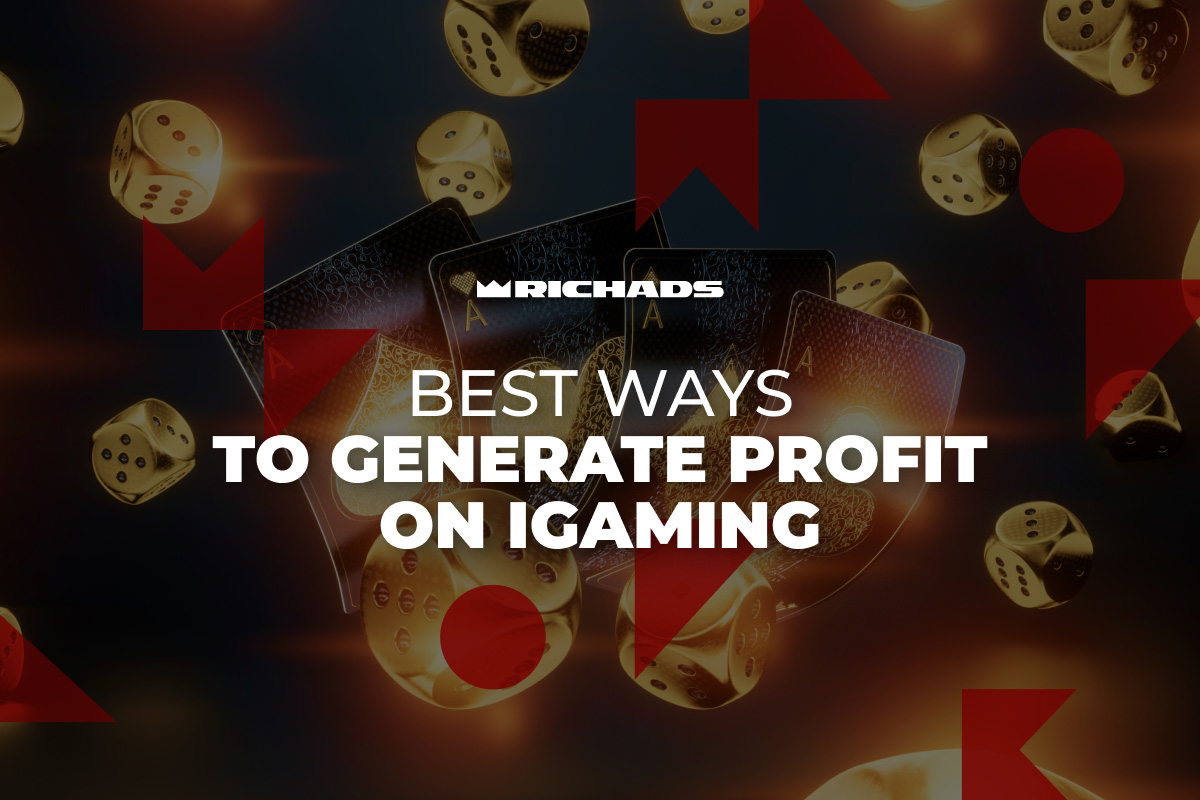 Reading Time:
6
minutes
There are many ways to get high income on iGaming products and actually earn a great deal of money. In the article we're going to speak about making money specifically on affiliate marketing, our today's expert is a Chief Commercial Officer at RichAds advertising network — Anastasiya Kazakova.
Our guest surely knows what she's talking about — the RichAds network has recently been awarded as the best iGaming traffic source by SiGMA. We'll discuss all the necessary starting points and cover everything from the definition of the industry to the real working tips that help to succeed in it. 
Tell us more about affiliate marketing. What is it and how can it help to earn on iGaming?
Basically, affiliate marketing is a process of earning commission on selling specific goods or services. It's profitable for online casinos as a way of additional monetization and for marketers as it's quite an effortless way to increase their income.
It works the following way — there's a CPA network or a direct publisher, for instance, who provide iGaming offers (online Betting and Gambling programs).
A marketer, also known as an affiliate, in his turn clarifies the conditions (payout, GEO, settings, and desired cost per lead or deposit) and goes to an ad network that provides traffic and promotes the offer.
He just needs to choose the best traffic type for the exact offer and set up a campaign. If you're a newbie, the best way is to consult a manager or try some automated tools at first.
Can you share what are the best traffic channels for iGaming offers? 
Sure, I'll explain how each traffic channel works and why they'll bring leads and deposits for iGaming offers. I've been working with Gambling and Betting vertical for about five years now and I see that the top traffic choices are push and pop ads as well as direct click format.
Let me start with push ads and the definition of them. To put it simply, a push ad looks like a personal notification from a website that appears on a user's phone. It consists of a text, icon and banner (optional) and allows to cover those users who subscribed to such notifications.
There are many advantages of the format, the most crucial ones for iGaming are:

Personal approach.

As I've mentioned, it addresses a user directly and creates a sense of privacy, so this way you can convince him to try a specific casino by providing a bonus or bet on the upcoming game.



Proven efficiency.

Such a format has been showing nice results since its boom — 2018, and the CR of such campaigns is really high. Even if we take the last FIFA Championship in 2018, the outcome for marketers was amazing. This year the results for the World Cup are already skyrocketing which proves its continuous success.




Target audience segmentation.

Due to the usage of creatives you can target different people and imply their interests with the help of different headlines and pictures. It allows testing several approaches at once, which is perfect for identifying your potential clients.
One more format is pop ads. This is basically an ad that opens in a new browser or window as soon as you click somewhere on the page you're browsing.
They are impossible to miss, that's why it's a great way to attract Gambling and Betting audience, as they're very impulsive. Moreover, the traffic amounts are really huge for the format, so you'll always get enough clients on your landing page.
Last but not least is the direct click format. Those are the ads that drive users to your landing page if they make a small misprint. For example, they look for the "1xbet" website and type something like "1xbed" and get redirected to your site. Obviously, the main advantage is that users are already warm and interested in similar offers, which means they will be more loyal.
How to make eye-catching creatives for iGaming vertical? Any tips from you?
It depends on the time you can and want to spend on making creatives. If you don't have time to spend on making them, just contact your manager. For instance, at RichAds you can get creatives for a specific offer and GEO for free.
Another way is to use spy tools and research what your competitors create. There are tools for different formats, pay attention which options they provide if you've chosen a particular traffic source.
If you've decided to make creatives yourself, I can advise several working approaches.
For Gambling stick to gamification elements, use spin wheels or some loot boxes. This way you'll create a sense of winning and huge luck.




Make sure you use bonuses both for Gambling and Betting. Everyone loves gifts and prizes, why not take it to your advantage? You can specify exact sum and time limits, for instance.




Keep track of current events. This is the most amazing approach for Betting, if you stick to the hyping events. As for now it's football, but don't forget about other sports as well — tennis, cricket and basketball are popular all over the world.




Last but not least, use both men and women on your creatives. Don't limit your target audience by gender, anything can convert — the key is testing, so both beautiful women and handsome men can work out.
If I'm a newbie in this industry, what's the most effective way not to waste money? 
Undoubtedly, I'd say that the Performance Mode algorithm is the hack that can help newbies. The thing is that it does all the work for you — just create a usual campaign, and the algorithm will update the best sources daily for you and check if they actually work. What's more it'll update blocklist daily as well.
Furthermore, no tracker is required to use the function. So anyone can launch profitable campaigns with it, basically no efforts or prior knowledge are required.
Not to be unfounded, our clients have been testing it for a couple of months already and it works like a clock. If we turn to statistics, it shows that the amount of conversions can increase by 253% while CPA decreases by 79%.
As far as we know there are countries that are a must to test for iGaming. Which ones would you recommend?
I'd advise to start with Asian and African countries, such traffic is not very expensive, and the demand for online casinos is huge. For such regions Gambling and Betting can be considered as an income source, not only entertainment, try to play on it.
What concerns current top GEOs at RichAds for iGaming, they are Brazil, Bangladesh, Malaysia, Indonesia, and South Africa. If you want to target European countries, try Poland, Germany and Switzerland.
Of course, you can test Tier 1 countries as well, but it requires certain experience to become successful. Though, profits can be bigger as well.
Here I also want to point out that the hottest GEOs change from month to month and it's important to keep track of it.
You can always consult managers for the best countries for exact verticals and offers. Don't hesitate to ask for whitelists (list of best traffic sources) for your GEO and traffic channel, this is also free!
Ok, let's imagine we've chosen a GEO and made creatives. How to actually make your campaign work?
The first answer that comes to my mind is optimization. No one wants to waste money and time, that's why it's vital to keep track of the campaign results. You need to check the cost of your conversions and source efficiency quite often to achieve a good conversion rate.
In order to speed up the process I'd advise to set up Automated rules. This is the quickest way to cut off traffic sources that are too expensive or don't bring any results.  You just need to write a simple rule in your settings, for example, if the cost of a conversion is twice as big as the desired one, the source will be blocked. Same with the amount of money spent, if a source spent twice as much money and didn't bring any leads, it'll be turned off. This is a great way to avoid overspending and is done automatically!
One more way to succeed is to test a Target CPA algorithm. This is also quite simple, you just choose all the necessary settings, write your desired price per conversion, and the algorithm does all the rest for you. It adds the most converting sources to your campaign while blocking not working ones. Though you need to set up a tracker, it's crucial for the algorithm to work.
If we speak about overall settings, I'd highly recommend to focus on the following ones:
Choose only premium group of sources. Those are tested sources that show highest results and guarantee to bring conversions.




Set frequency cap. This is the advice for push ads, frequency cap is the amount of ads a user sees per day. Usually we recommend to set one per user a day, but for some event betting offers you can increase the amount to 2-3 a day.




Test New Subscribers only. Again, a tip for push ads is to have two campaigns at the same time — one for the usual subscribers base, the other one for new ones. Those are users who subscribed to push notifications 7 days ago or less and haven't seen much of them, so they're more loyal. If you target two user bases at once, the amount of traffic will be huge and diverse, so the amount of leads will also increase.




Use at least 5-10 creatives. This also applies to pop ads, try different landing pages at once! This way you'll be able to test multiple approaches and segment your target audience.
Introducing new verticals to the online casino space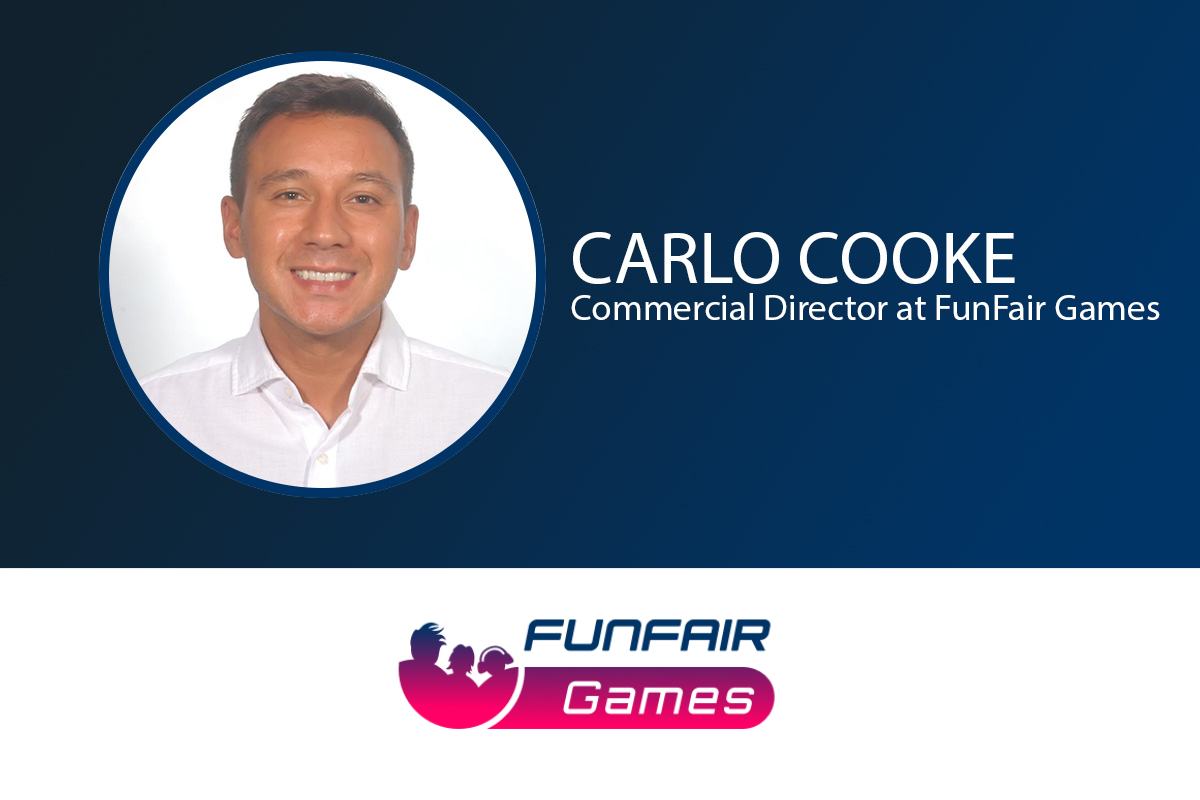 Reading Time:
3
minutes
FunFair Games made its debut in 2020 to take advantage of the non-traditional games vertical including crash and multiplayer content. Since its inception, the company has experienced a great level of traction, and recently boosted its management team to help further scale the business and enhance its product pipeline. Carlo Cooke was appointed Commercial Director just over six months ago and speaks to European Gaming about his experience with the company and the challenges and opportunities with introducing new products in a crowded marketplace.
What are the biggest challenges in selling-in non-traditional content to operators?
Whilst there are undoubtedly top performing non-traditional games already in the market, the vertical is still very much in its infancy in contrast to slots. There is not even really an established vocabulary with some operators referring to the genre as crash or arcade, and others as non-traditional or even just games. This also means that there isn't necessarily a natural home for the games in the casino lobby yet, and they are often positioned amongst slots. As we are somewhat targeting a different demographic to the slot player (although our content appeals to this audience as well), we believe that this causes some confusion.
Larger operators with their own technical infrastructure are able to substantiate a dedicated tab for non-traditional games, further supported by significantly larger acquisition/CRM budgets. In other words, they can afford to experiment. In contrast, smaller operators may be more limited in their capacity to position or market this emerging content.
The approach that we are taking is to share our learnings and to educate and inform both operators and players on a localised and market relevant level.
Are you finding that operators are slow/reluctant to accept new and different verticals?
Not at all! It's quite the opposite in the sense that our content is genuinely something new and innovative, and for that reason, it is in high demand. Casino and content managers are always on the lookout for the next big thing, and multiplayer experiences, which help to create an authentic sense of community, are currently extremely sought-after. We find this really encouraging and it keeps the creative juices flowing in the FunFair Games workshop.
I also take the view that there is immense job satisfaction (both from a B2C and a B2B perspective) in being the first to market with an innovative product, or the first to experiment and get it right. This is why I believe this vertical is so appealing and exciting at the moment. Whilst slots are still the core for many operators, we're definitely in the middle of a sea-change at the moment. I believe the foundation of the non-traditional vertical has been laid, and we're finding that more operators have the appetite to test our content within their respective audiences, and across their target markets.
When speaking to operators, what are the biggest frustrations that you hope to solve for them when it comes to innovative new content?
We believe that Gen Z and Y simply do not engage with slots in the same way as previous generations. As this younger audience is continuously emerging in the iGaming space, it creates an opportunity for operators to provide a new experience, one which is akin to meeting the high expectations of that demographic. One of our core values is to fill this gap by creating more social (as opposed to solitary), and more active (player driven volatility) games, whilst keeping them simple and engaging. In addition to this, we'll also be exploring new features and tools in the coming months ahead!
You have expanded into a few new markets in 2022, what's next on the agenda?
It might be late in the year, but there is still a lot more to come from FunFair Games. It's true that this year saw us increase our presence in key markets, such as the UK, Italy and Belgium to name a few. This momentum is still truly ongoing and we'll aim to make the most of the last remaining weeks of the year from a distribution point of view, as well as celebrating the launch of new customers. There is currently a genuine buzz at the studio for our roadmap next year. We've recently hired a new Head of Game design and Math who is working hard with our CEO to produce some incredible games which will be available for our clients in the near future so watch this space!
A unique World Cup – on and off the pitch!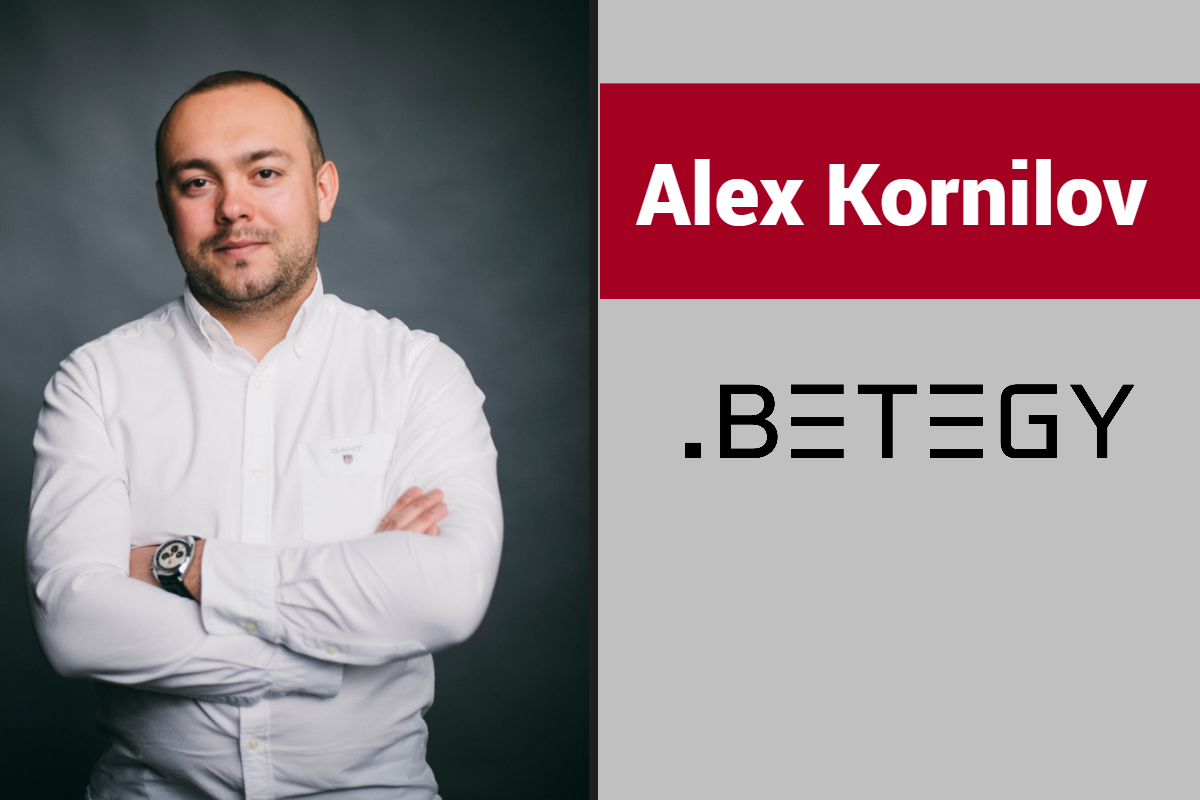 Reading Time:
4
minutes
The World Cup is held every four years and this edition of the most famous football tournament on the planet is unique given the venue and the fact it sits right in the middle of the domestic season.
With that in mind, how does this affect user engagement and betting patterns over the course of this prestigious competition? We spoke to BETEGY CEO, Alex Kornilov who gives his insights into how successful engagement with players could be.
With football already Europe's most popular sport, what new ways of user engagement have you put together for the World Cup?
This football season brought many ways to explore user engagement into the industry. The World Cup in Qatar is the real test to show the best approaches to customers' experience. At BETEGY, we knew that online betting would thrive during the tournament, and we have managed to deliver creative visuals with live data from all the matches, which can be used in various formats and presented on different platforms.
The World Cup is being hosted right in the middle of the domestic football season across Europe. Does this make the World Cup more or less popular from a betting perspective?
The World Cup has always been one of the most significant events in the betting industry –  and I see no reason for this iteration to be less popular than before. In addition, the tournament duration has been decreased to 28 days, meaning more matches squeezed into a shorter space of time. This is definitely going to help keep the audience's excitement and engagement at their highest.
The only competitor for the attention of sports punters will be the upcoming holiday hustle when people will be getting all set for the festive season. However, I don't see that as a big risk. With football fans watching the biggest football event of the year from the comfort of their own homes, it's an excellent opportunity to attract a new audience to the betting market.
A Middle Eastern country is hosting the World Cup for the first time. How is this unique environment playing to BETEGY's strengths, given the majority of fans are watching from home?
With more fans watching football from home, keeping them entertained with the most high-quality offering and products is very important. Players in the industry will compete for the fans' attention and will do their best to build a scalable relationship with them beyond the World Cup. Live scores, statistics, and betting prices in various markets must be delivered to the users' screens with no delay and with the best look and feel. This is one of the aspects BETEGY is the best at – and we have thoroughly prepared to help our clients solve the pain points related to it.
With Europe not due to host another World Cup until 2030 at the earliest, is it a positive for technology and engagement that the tournament is being held in nations where football popularity is on the rise? 
The next World Cup will take place in 16 different cities across North America. This tournament is probably the most important in the context of how "soccer" has been promoted in the United States recently. On one side, the USSF and the MLS clubs have been working a lot to promote soccer locally by bringing top-class players into the league. On the other hand, the US has rarely stuck to the traditional European perception of sport and football in particular. Sport in the US serves its goal – to entertain the audience. Strategists at NBA or NFL would do almost anything to keep fans engaged and ensure all the remote viewers are enjoying the show.
Also, this new, next-gen audience is highly discerning  – which pushes the market to deliver innovative solutions and ideas to engage, excite and entertain. For sports tech and entertainment companies, it's a huge opportunity and a challenge at the same time to find a key to the hearts and minds of potential new football fans. Some best practices for the US market are already known, so bringing football to new horizons is a certain path to making this game even more beautiful.
How can companies capture this new wave of interest?
US sports fans are already used to high standards of the content delivered to them. Everyone who wants to surf this wave of delight should definitely focus on innovation and quality. I've noticed that people love to know what's happening on the pitch and, at the same time, are always willing to guess what's going to happen next. The rise of technology helps to understand the game better, it gives birth to new betting markets, but it also helps companies enhance the users' involvement in the game.
With the US online betting market opening, many players from the industry are seeking an opportunity to test their best offering on new audiences. Since soccer is undoubtedly on the rise, a chance to attract American bettors became a significant pull factor for most industry members – and we're very excited with what we're doing at BETEGY.
It has been 20 years since a non-European country won the World Cup. Do you think a European nation will win this prestigious tournament this year given the first round of results?
The first round has shown that football has advanced at all levels, especially geographically. For example, some national teams from Asia have had tremendous results against supposedly much stronger rivals from South America and Europe. And it's not only about the result – those teams' performance and style of play are a delight to watch. At this stage, almost any underdog has the chance to proceed to the knockout stages and refute the odds.
In my opinion, some Latin American national teams have a high chance of winning the World Cup. Still, they'll need to deliver their best performance against the highly-experienced European contenders. It will be fascinating to watch it all happening. And may the best team win!