What You Need To Know About iGaming & Gambling In Canada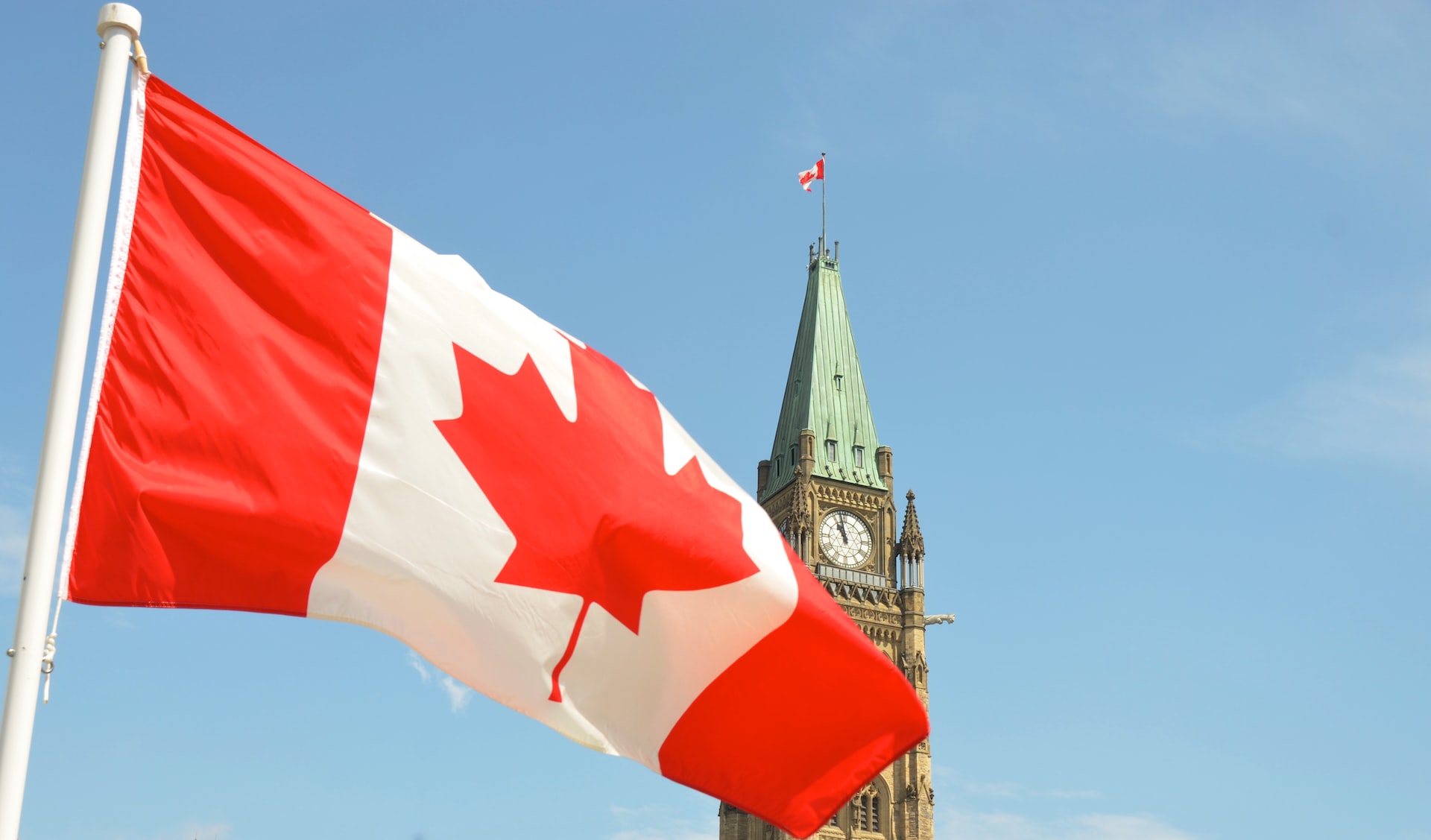 Reading Time:
3
minutes
There's absolutely no doubt that online gambling is one of the most popular forms of entertainment in various places in the world – and Canada has cottoned onto that. But the regulation across the country can still be confusing – what's legal and in which provinces?
We're going to take a look at iGaming & gambling regulations for the people who want to play at new online casinos in Canada and all of the games they have. We'll also take a closer look at one of the latest provinces to change things: Ontario.
How Gambling works in Canada
It was just a few short months ago – April of 2022, that Ontario opened up its doors and let the big wide world of online casinos in. This big change in the legislation allows all of the businesses that offer online gambling to apply for a licence to operate there. This licence is handed out by the Liquor and Gaming Commission and is needed to legally offer gambling services in the province.
This was a huge deal for the whole of the iGaming and gambling industry – Canada has previously had an incredibly strict outlook on gambling regulation. The only way to get licensed in Canada was to have one issued by the province they wish to operate in, and any company wanting to do business there would have to stick to each province's individual regulations.
These governing bodies don't directly operate the casino, they only handle the licensing. It's down to private companies to handle the online casino sites. Because each province is licensed differently, each one has its own licensing body that regulates everything gambling related within the confines of its jurisdiction.
The Case of Ontario
The government of Ontario commented back in 2020 that it had started making plans in creating a fully regulated iGaming and internet gambling sector and that regulating this would fall within the reach of its Gambling and Alcohol Commission. Registration for its iGaming Ontario program began at the end of 2021 and overseas online casino businesses could legally operate there from April 2022.
Thanks to these plans, gambling businesses from all over the world can offer their casino sites to the people of Ontario. In order to get a licence from iGaming Ontario, casino operators must be registered with the AGCO and then they can apply.
Introducing this new legislation could have a massive impact on the gambling industry, as it's a whole new market to be established. Some of the biggest names in the gambling sector are jumping on this opportunity to offer their sites to this new and potentially lucrative market.
The Rest of Canada
Alberta is the only other province so far to allow third-party and overseas gambling companies in. All of the other states run on different legislation.
In most of the other provinces, gambling is run by governmental agencies, with incredibly strict regulations. It's not just online casinos that are affected by these strict measures – sports betting is too. It was only recently that Canadians were able to place single-event bets – before a bill named Bill C-128 passed, all Canadians could only place parlay bets on more than one event.
The governmental agencies offer a range of different games and betting – from different lotteries to slot games and scratch cards. But due to their only being one place to play, there's an extremely limited number of games on offer, with games from some of the big name developers such as Yggdrasil and NetEnt missing.
The Future of Online Gambling in Canada
You only need to look at other countries to try and see where the future of online casinos and betting lies with Canada. Other countries that are strict on gambling – such as America and India – are opening up their doors territory by territory and allowing third-party companies to offer their gambling-related services.
This has a number of advantages, including two big ones: A massive crackdown on illegal overseas gambling and also a big bump in gambling taxation revenue. This is what we can see from the two provinces of Canada that have opened up their doors so far – Alberta and Ontario. In just Ontario alone, gambling revenue is set to almost double from $1.6 billion to $2.3 billion in just a year!
It's for these reasons and more it's highly possible the rest of Canada will open up its doors to online casinos everywhere, ushering in a whole new era of Gambling regulation.
Casinojungle is Launching in Canada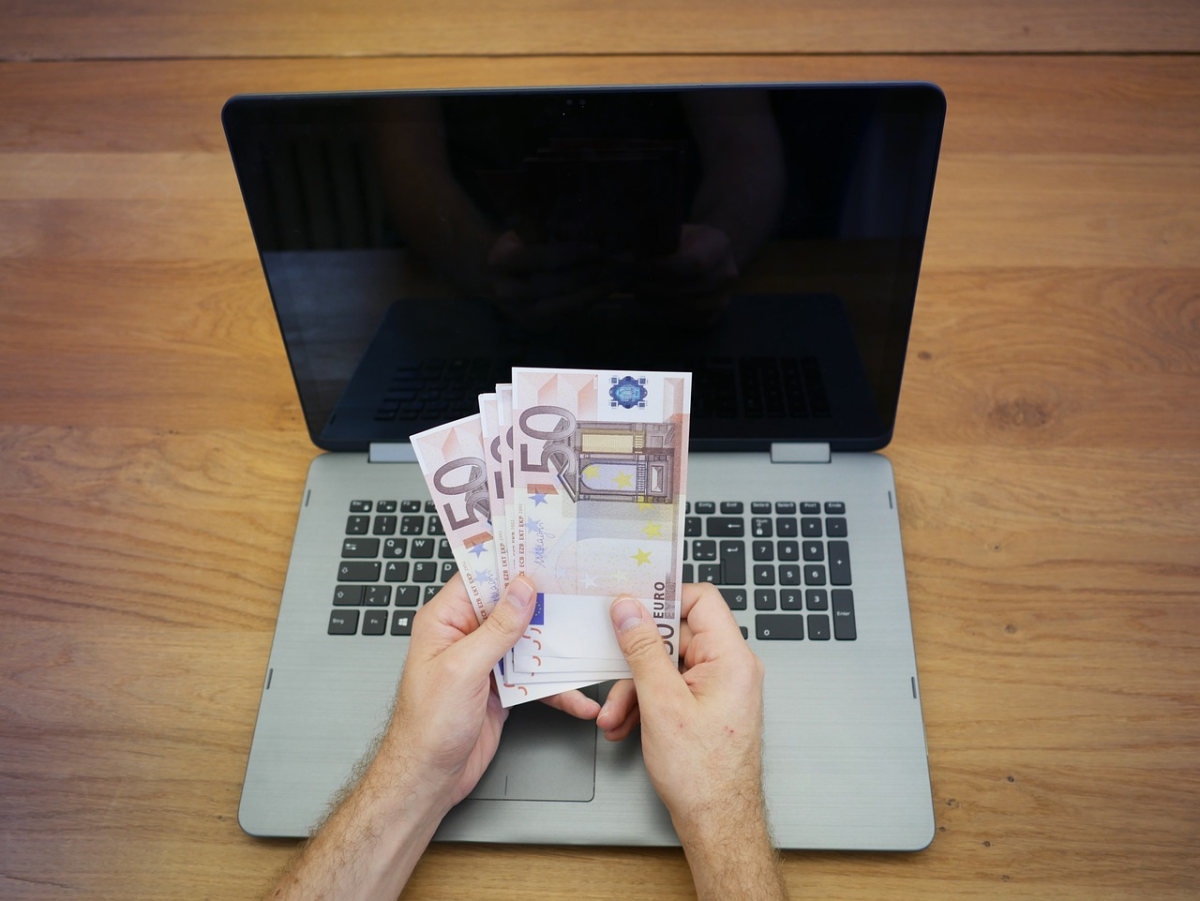 Reading Time:
4
minutes
The world of online casinos is experiencing an unprecedented surge in popularity, drawing in players from all walks of life. With convenience, accessibility, and a wide range of gaming options, online casinos have become a preferred choice for those seeking entertainment and excitement. In this era of digital gaming, an exciting announcement has captured the attention of Canadian casino enthusiasts: the imminent launch of Casinojungle in Canada. This article delves into the rising trend of online casinos, the Canadian online casino market, and the buzz surrounding Casinojungle's entry into the scene.
The Rise of Online Casinos
Online casinos have experienced exponential growth in recent years, revolutionizing the way people gamble. The convenience of playing from the comfort of one's own home, the diverse selection of games, and technological advancements have all contributed to the phenomenon. From traditional slot games to live dealer tables, players now have an array of choices at their fingertips. The rise of online casinos has also been fueled by the desire for immersive entertainment that transcends geographical boundaries.
The Canadian Online Casino Market
Canada, a nation known for its love of gaming, has embraced the world of online casinos. However, navigating the legal landscape of online gambling in Canada can be complex due to varying provincial regulations. The existing market consists of both domestic and international online casinos vying for the attention of Canadian players. This environment has created a demand for innovative and user-friendly platforms that offer a comprehensive overview of available options.
Introducing Casinojungle
Amidst this dynamic backdrop, Casinojungle is set to make a grand entrance into the Canadian online casino scene. As a distinguished online casino comparison platform, Casinojungle is committed to providing players with unbiased reviews, insights, and recommendations. One of the standout features when you visit the casinojungle.ca site is its user-friendly interface. Navigating through the platform is a breeze, making it easy for both beginners and experienced players to find their favorite games. Additionally, Casinojungle offers a seamless mobile gaming experience, allowing you to enjoy your favorite games on the go.
The platform serves as a one-stop destination for players seeking a reliable resource to guide them through the vast world of online casinos. Casinojungle is designed to empower players with the knowledge they need to make informed decisions and choose the best online casinos that align with their preferences.
Benefits for Canadian Players
Now that Casinojungle is available in Canada, Canadian players can enjoy a myriad of benefits. Let's take a closer look at some of these advantages:
Access to a Wide Variety of Online Casino Games
A crucial aspect of any online casino experience is the variety of games available. Casinojungle excels in this arena by showcasing a diverse selection of game categories. From classic slot games to sophisticated table games and engaging live dealer experiences, players can explore a multitude of options. This variety ensures that every player, whether they're new to online casinos or seasoned enthusiasts, can find games that resonate with their preferences. With Casinojungle's launch in Canada, Canadian players now have access to this extensive game library, ensuring hours of entertainment and excitement.
Availability of Popular Payment Methods for Canadian Players
Casinojungle understands the importance of hassle-free and secure transactions for players. To cater to the needs of Canadian players, Casinojungle offers popular payment methods such as Interac, Instadebit, and credit cards. These options provide Canadian players with convenient and secure ways to deposit and withdraw funds.
Special Promotions and Bonuses Tailored for Canadian Users
Bonus offers and promotions play a significant role in enhancing the online casino experience. To give Canadian players an extra incentive to join Casinojungle, the platform has introduced special promotions and bonuses exclusively for Canadian users. From welcome bonuses to free spins and cashback offers, Casinojungle ensures that Canadian players are rewarded for their loyalty and enthusiasm. By staying up to date with the most current offers, players can maximize their gaming experience and enjoy added value.
Safety and Security
Safety is a top priority for Casinojungle, and the platform takes stringent measures to ensure the security of player information and transactions. Casinojungle holds a valid gambling license from a reputable regulatory authority, ensuring that it operates within legal boundaries.
Moreover, Casinojungle implements advanced encryption technology to safeguard player data, providing peace of mind to both new and experienced players. Additionally, the platform encourages responsible gambling and offers various tools and resources to help players stay in control of their gambling habits.
User Experience and Accessibility
A user-friendly platform is essential for delivering a seamless gaming experience. Casinojungle shines in this regard with its responsive design and accessibility across various devices. Whether players are using a desktop computer, a tablet, or a smartphone, they can navigate the platform effortlessly. The intuitive layout ensures that players can quickly access the information they need, enhancing their overall experience.
Customer Support and Assistance
At Casinojungle, customer satisfaction is of utmost importance. The platform offers a dedicated customer support team that is available to assist players with any queries or issues they may encounter. Players can reach out to the customer support team through live chat, email, or phone, ensuring prompt and efficient resolution of any concerns.
Furthermore, Casinojungle provides a comprehensive FAQ section on its website, addressing common questions and providing helpful guidance. Players can also find useful resources and information about responsible gambling practices, reinforcing Casinojungle's commitment to player welfare.
Future of Online Casinos in Canada
As Casinojungle prepares to launch in Canada, it paves the way for a new era of online casino exploration. Platforms like Casinojungle have the potential to shape the industry's growth and competitiveness. The platform's user-centric approach, commitment to safety, and dedication to providing valuable insights make it a vital resource for both new and experienced players alike.
The launch of Casinojungle in Canada marks a significant milestone for online casino enthusiasts across the country. With its mission to provide comprehensive and unbiased information, Casinojungle empowers players to navigate the world of online casinos with confidence. As players eagerly anticipate the platform's arrival, the landscape of online gaming in Canada is set to evolve, creating exciting possibilities for those seeking unforgettable entertainment and rewarding experiences. Stay tuned for the launch of Casinojungle and embark on a new journey of online casino exploration in Canada.
Manitoba Liquor & Lotteries Appoints Gerry Sul as President and CEO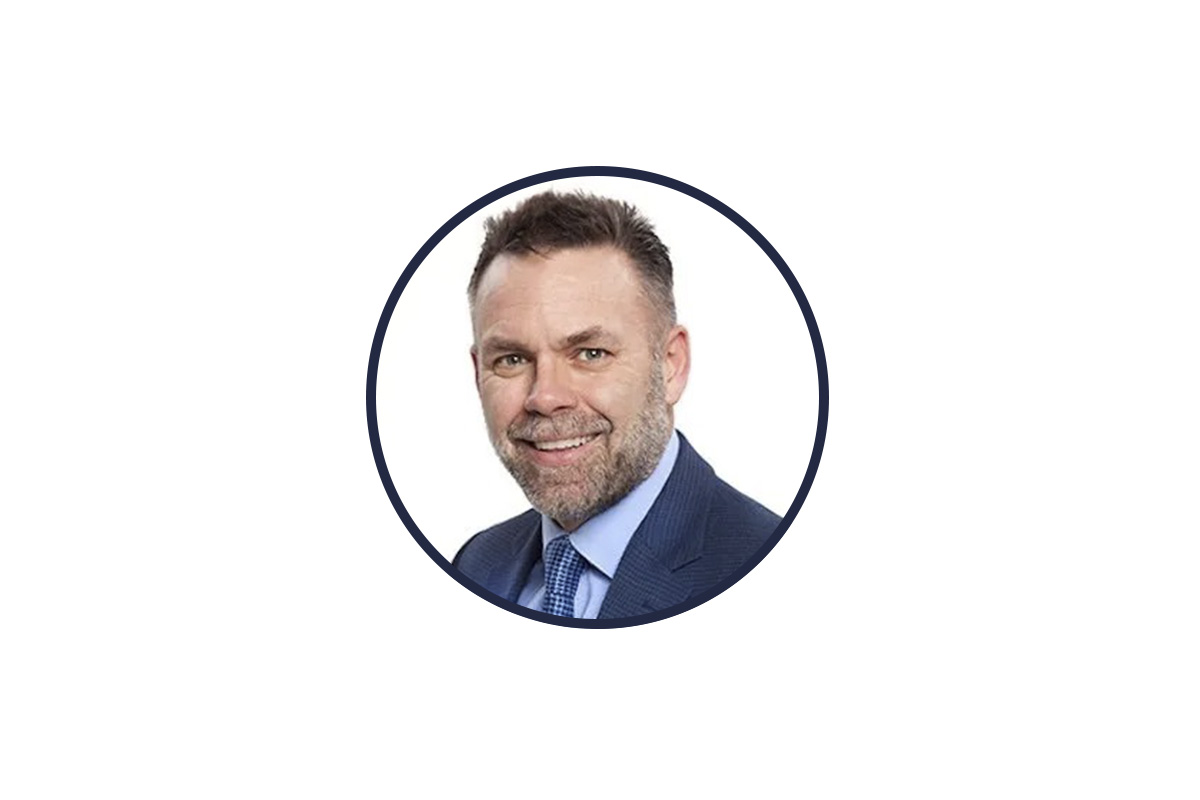 Reading Time:
2
minutes
Canada's Manitoba Liquor & Lotteries (MBLL) has appointed Gerry Sul as President and Chief Executive Officer. Sul has been serving as President and CEO in an acting capacity since January 2023. His position became permanent effective July 5.
"We are very pleased to welcome Gerry Sul as the new President & CEO. Gerry is an experienced leader with extensive knowledge about our lines of business. He is trusted and respected by employees throughout the corporation, and under his leadership, Manitobans can expect to see continued innovation and sound financial governance," said board chair Bonnie Mitchelson.
Since joining the corporation in 2007 as Chief Information Officer, Sul has held several key executive positions, including Chief Corporate Services Officer, Vice President, Facilities, Central Services, Security & Surveillance, and most recently as Executive Vice President, Gaming & Entertainment. Prior to his time at Liquor & Lotteries, Sul gained more than 20 years' experience working in the private sector for a large publicly traded agri-business company, managing systems development and providing project management services for critical and complex corporate initiatives.
"I am honoured to have been appointed to lead Manitoba Liquor & Lotteries. I look forward to working with our board and employees to continue to offer Manitobans great service and experiences, while increasing our impact in supporting important programs and initiatives that benefit our province," said Sul.
Sul holds a Bachelor of Computer Science degree from the University of Manitoba and has completed the Queen's School of Business Executive Programme, and the University of Nevada, Reno Executive Development Programme. He is board chair of the Western Canada Lotteries Corporation and a board member with Interprovincial Lotteries Corporation.
Manitoba Liquor & Lotteries is a Crown corporation that distributes and sells liquor, provides gaming and entertainment experiences, and sources and distributes non-medical cannabis to retailers in the province, all in a socially responsible manner. Profits are directed to the Province of Manitoba to fund programming in areas such as healthcare, education, and social and community services.
Great Canadian Entertainment Announces Opening Date for $1 Billion Great Canadian Casino Resort Toronto, Canada's Newest and Largest Destination Casino Resort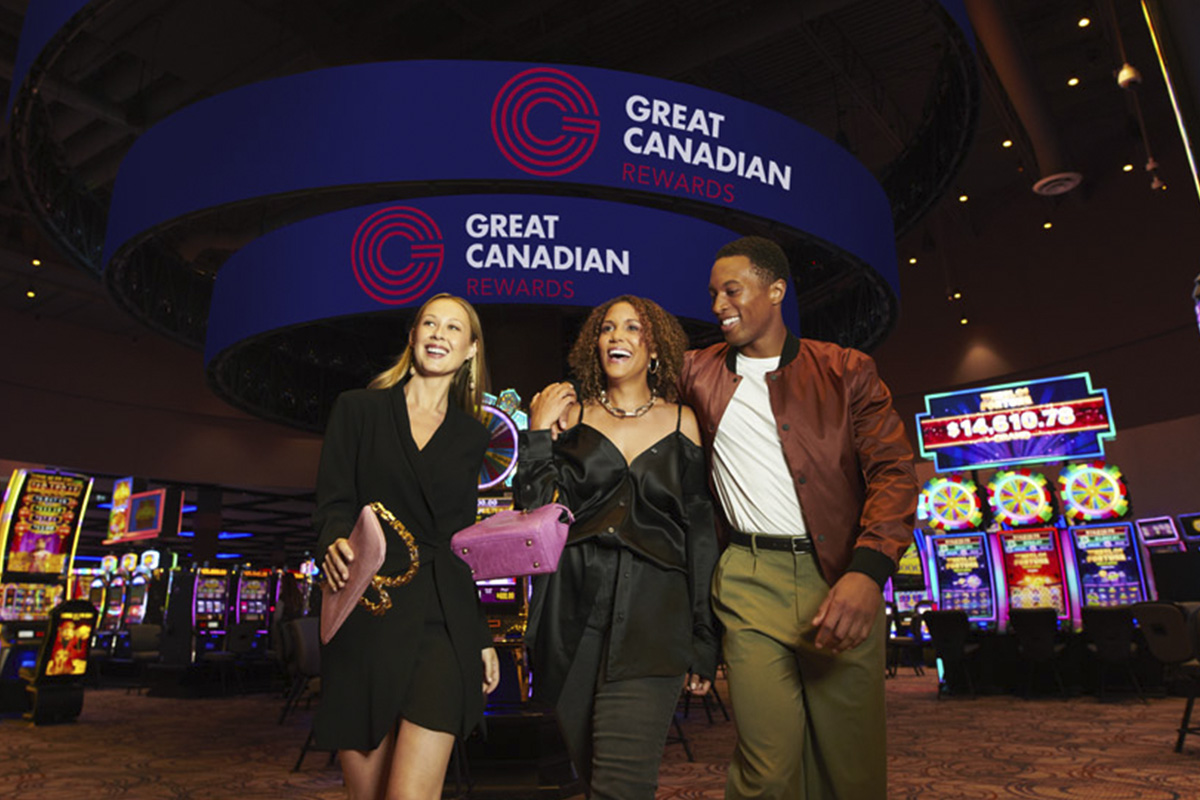 Reading Time:
2
minutes
Great Canadian Entertainment, the leader in gaming and hospitality in Canada, announced the highly anticipated inauguration of its Great Canadian Casino Resort Toronto (Great Canadian Toronto) with the opening of its brand-new, modern casino and multiple restaurants at 5:00 pm ET on June 20, 2023. This landmark development will revolutionise Toronto's entertainment landscape, creating an exhilarating experience for gaming enthusiasts and entertainment lovers alike.
With transformative architecture, the new, modern Great Canadian Toronto encompasses a staggering 328,000 square feet of gaming space, including over 4800 slot machines and 145 table games, solidifying its position as the largest casino in Canada and one of the largest in North America. With an unparalleled variety of gaming experiences, exclusive VIP rooms and state-of-the-art sports betting kiosks, Great Canadian Toronto promises an entertainment experience like no other.
Situated adjacent to Woodbine Racetrack, this all-encompassing resort will seamlessly integrate a modern, Vegas-style casino, a 400-room hotel, 5000-person live entertainment venue and an array of exceptional on-site dining options. Great Canadian Toronto will deliver superior gaming, entertainment and hospitality experiences, all within its impressive 33-acre domain, conveniently located near the interchange of Highways 401 and 427.
With an investment of approximately $1 billion, Great Canadian Toronto is one of the largest private sector projects currently in Ontario and will generate over $500 million in economic impact.
"We are thrilled to announce that our highly anticipated new casino will open on June 20. With meticulous attention to detail, state-of-the-art amenities, and a commitment to exceptional guest experiences, our landmark entertainment resort is a game-changer in Toronto," Matthew Anfinson, CEO of Great Canadian Entertainment, said.
Consistent with Great Canadian Entertainment's commitment to responsible gaming, the company, along with its partner, Ontario Lottery and Gaming Corporation, remain focused on promoting safe play to keep the fun in the game. As part of that commitment, the destination will feature a PlaySmart Centre on the gaming floor, filled with engaging interactive tools and valuable responsible gambling resources available for all players.
Casino Woodbine will continue to operate without any interruption until the grand debut of the new Great Canadian Casino Resort Toronto. This seamless transition ensures that guests will continue to enjoy gaming experiences until the new facility opens.