MPL Poker surpasses 25 lakh poker players to become the biggest poker platform in the country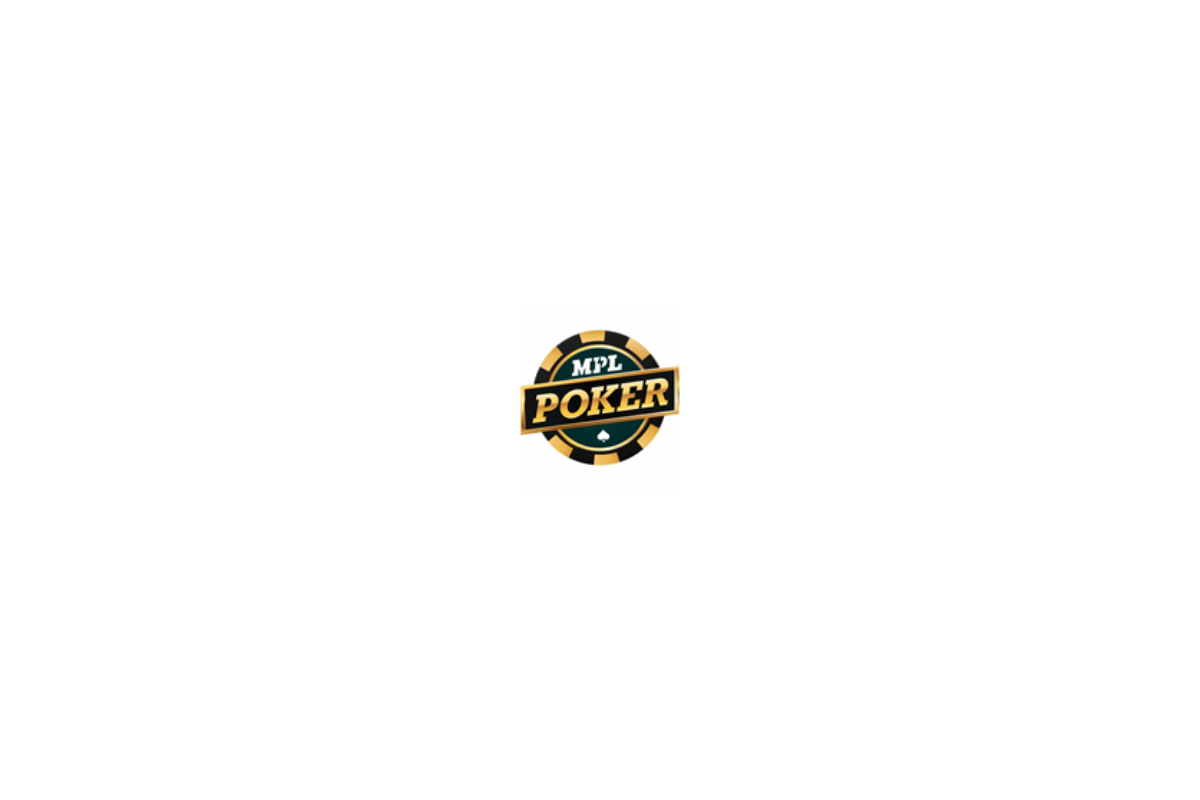 Reading Time:
2
minutes
The poker arm of mobile esports and skill gaming platform Mobile Premier League has surpassed 25 lakh poker players in India, making it the biggest poker platform in the country.
The app has a diverse set of users from varied socio-economic backgrounds, hailing from major cities like Delhi, Mumbai, Bangalore, and others. Over the years, it has also seen rapid adoption from tier 2 and 3 markets. Places like Thane, Nagpur, Jodhpur, Kanpur etc have registered the fastest growth. Presently, over 60% of users are from tier 2 and 3 cities where the company has built a strong presence. The mobile gaming app is already available in 5,200 towns and cities and is steadily expanding to more places, thanks to the proliferation of affordable smartphones and increased internet access. Notably, about a third of the poker players are women, and MPL said the share is rapidly growing as women make their mark in this typically male-dominated sport. The platform also has celebrity players like Sharkshe S (Shakshi Shetty) on its roster of women players.
Globally, there are over 10 crore poker players and it has taken off in a big way in India over the last few years, attracting a lot of new players as well as big-ticket tournaments by brands. Some reports put the number of active poker players in the country at 30 lakh.
"The growth we have seen on our platform attests to the fact that poker is gaining prominence among users in India not just as a hobby, but as a mind sport," said Namratha Swamy, Country Head – India, MPL. As recognised by the International Mind Sports Association, Poker, together with Bridge, Chess and Scrabble, is part of the Mind Sports Olympiad, the global event for games of mental skill. And for good reason: Poker encourages players to use their mental skills and logical thinking while crafting every move; and just like traditional sports, it takes strategy and practice to become a better player.
But more importantly, it has evolved into a serious profession for many in the country. Swamy said, "Poker, as we know it today, is not just another card game played in a social setting. There are numerous Indian players who are engaging with the sport and making a living from playing poker."
Poker owes its meteoric rise to advancements in tech and security too. Safety, transparency and fair play are important considerations for users, especially when taking part in games with a monetary component. Swamy concurs, "In the current day and age, it is paramount to focus on the processes that make platforms safe and secure for the users. Which is why at MPL, we have implemented industry-best security protocols that can protect our users from fraud and preserve the top-notch gameplay that we want to offer them."
Poker, part of the burgeoning gaming industry, is growing at a rate of 35-40% a year. The gaming industry on the whole is set to cross the $5B+ mark by 2025 with a CAGR of 25%.
To promote poker further, MPL had earlier launched its Poker Academy working in concert with professional players to help users at all levels to get familiar with the various nuances of poker, and hone their skills and strategies. So far, over 85% of poker players on the platform have benefited from this.
SANDSOFT GAMES ANNOUNCES SECOND 'PRESS START' INTERNSHIP PROGRAM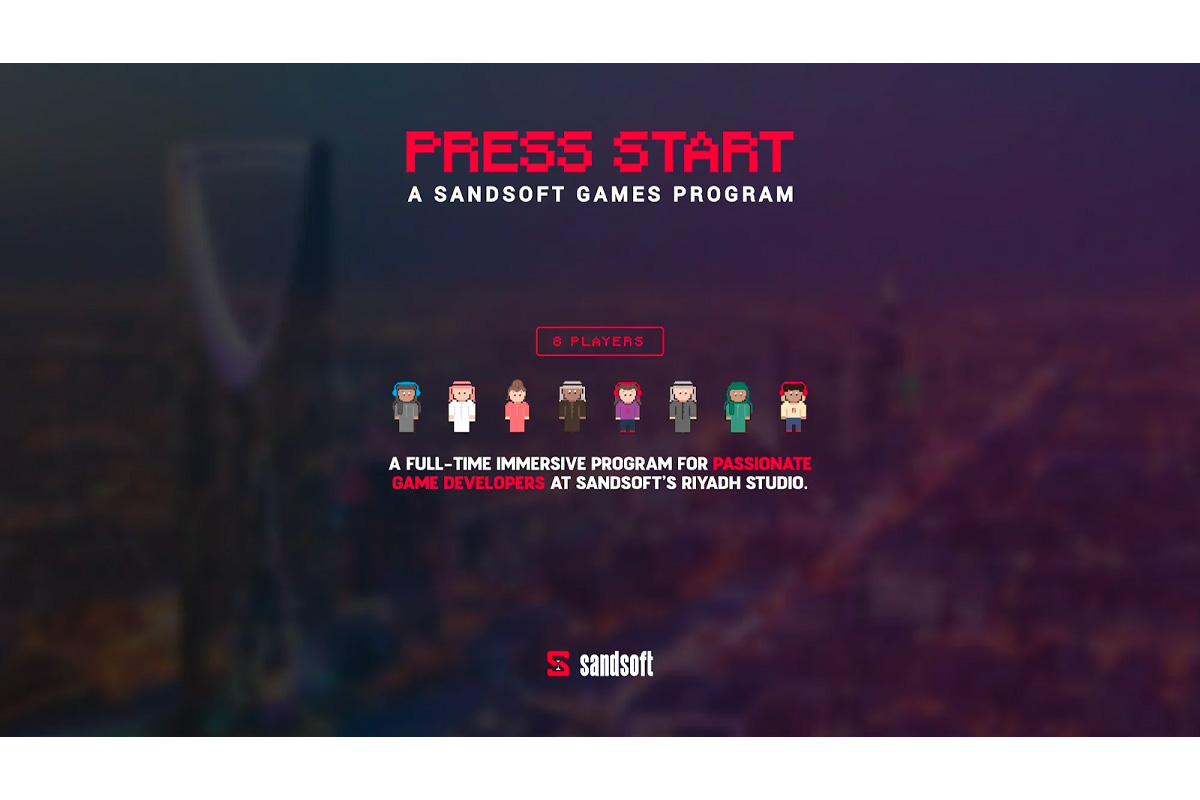 Reading Time:
2
minutes
Sandsoft Games – the mobile-first game developer, publisher and investor powered by AAA talent, is thrilled to announce the launch of the second season of its pioneering internship program, Press Start. Available to local residents with an interest in getting into the games industry, the full-time internships aim to foster and nurture exceptional talent for the gaming industry in Saudi Arabia.
Following the success of the first Press Start initiative which began in December 2022, aspiring games industry professionals are once again invited to embark on the journey of creating a playable mobile game within a span of six months. Aligned with Vision 2030, the Press Start initiative has been engineered to nurture diverse local talent and provide a boost to the regional games industry. The Press Start cohort will receive support from Sandsoft's leading industry experts in various areas, allowing them to specialize in one of three disciplines: design, art, or coding.
Successful applicants will work from Sandsoft's flagship Riyadh Studio, with access to cutting-edge equipment and resources. Press Start is overseen by a team of esteemed games industry veterans who have contributed to renowned gaming franchises like Candy Crush Saga, FIFA, World of Tanks, Need For Speed and more, including Sandsoft's Head of Studio in Riyadh, Yahsir Qureshi.
Yahsir Qureshi commented:
"Riyadh is a city full of exceptional, diverse talent and love of gaming. It's our job to identify this talent and help nurture future leaders who will shape the legacy of the KSA and global games industries. The tremendous success of our original Press Start program has been immensely rewarding for both the participants and Sandsoft Games as a whole, with a number of interns expected to join us as full time team members. Initiatives such as Press Start play a significant role in boosting employment prospects in the region and we can't wait to welcome a new cohort to our Riyadh studio."
Basem Alasmar, Game Designer at Sandsoft Games and member of the inaugural Press Start program, continued:
"When I first saw the program on LinkedIn, I was immediately drawn to the idea and the challenge it presented. Working in a gaming company has always been a dream of mine, so I was naturally intrigued. What captivated me even more were the experienced individuals at Sandsoft Games and the impressive game titles they had worked on. Their expertise and track record truly impressed me. This program continues to inspire me to strive for greatness, pushing me to create amazing things, learn extensively, and enhance my skills in my chosen field."
Press Start is open to Saudi Individuals of any age and educational background who have a demonstrable interest in game development and are available to work in Riyadh. Applications are open until July 7, 2023, at 23:59 AST.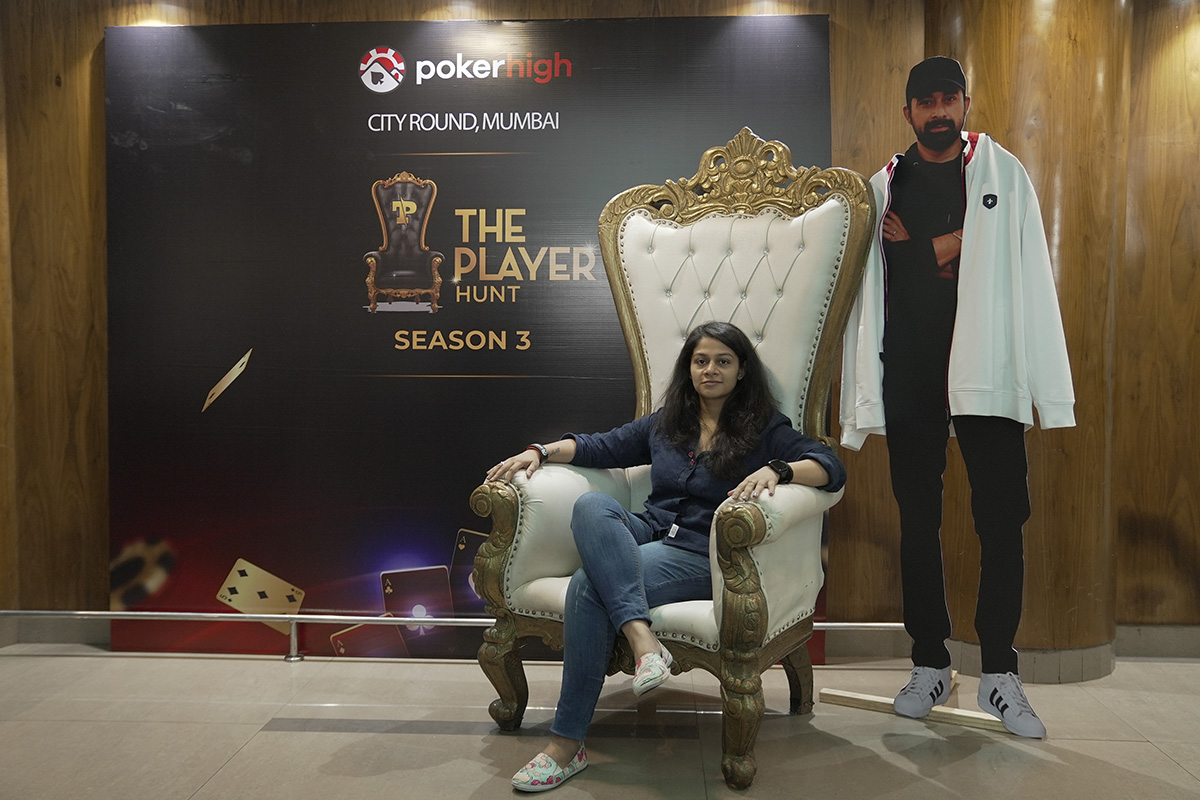 Reading Time:
3
minutes
~India's First Ever Poker Reality Show~
~ Embraces contestants from across the country ~
The Player Hunt Season 3, India's first ever poker reality show is all set to begin its journey with its list of contestants from across the country along with the co-host Ranvijay Singha who recently shared, "With immense pleasure, I am pleased to let you all know that Player Hunt is all set with enthusiastic, courageous and experienced poker player hailing from different parts of the country. I can't wait for this journey to begin and leave the audiences as well as the contestants with lots of memories as well as learnings from the show."
Hailing from Mumbai, Pankti Chheda is a sports enthusiast as well as a former national level athlete, focused on playing poker and representing India in WSOP in 2025. She is not just an athlete but an avid traveller as well.
With a dream of setting a record for the longest live stream of poker, Krishan Pal Singh Dhangar is a common man from Agra, who values education, family and hobbies that challenge his mind. He shares, "Poker is something that is extremelt close to my heart and has changed my life for good. Being a part of Player Hunt season 3, I hope to get an opportunity to be able to promote this sport PAN India."
Born and brought up at Pali Hill Bombay, Sahib Singh Lamba, an MBA and an Engineer, is the youngest Hon. General Secretary at Khar Gymkhana in Mumbai. He shares, "I have been playing poker for over 15 years and it has become a part of my life. I am aware and unpredictable and can read situations and people. Courage, wisdom & compassion will make me win the Player Hunt Season 3!" Sahib also starred in a recent Netflix series titled, "In Real Love".
Implusive and spontaneous, Raaquib Merchant, is the owner of his own hockey league and is vocal abort promoting the national sport of India. He's also a foodie who also loves to talk about making money and starting businesses. Poker has helped him hang out with friends and enjoy life.
A professional poker player, Pooja Doshi owns a fashion boutique and shares her journey of playing poker stating, "The beginnings of my poker journey were quite interesting. My partner wanted to pursue poker as a career to support us. Within a couple of days even I realized the potentiality of the sport and started to learn the game as well.  The journey has seen me gradually grow as a player." She is also a follower of the teachings of Osho.
A full time poker professional, Aditya Sarin, is a psychology student who also has been practicing card magic and cardistry since childhood. He suffers from a rare medical condition which restricted him from attending school in his childhood which led him to he develop a love for cards and poker at the age of 8. His love for poker has only gotten stronger ever since. In his own words he shares, "I am always up to learn something new. With proper guidance from the experts. I will surely win this season."
Sanket Deshmukh is a college dropout who plays snooker professionally. He started his poker journey at the age of 20. He further shares, " I was a poker dealer, that's why I know all the rules and regulations thoroughly. I have raw sense of humour."
Anubhav Krishna Srivastava, an artist, who is well known for his performance in the popular TV show Pavitra Rishta is also an interesting Poker player. He shares, "Poker has taught him patience & perseverance." He finds The Player Hunt very interesting and is here as he wanted to try something new and interesting. He also says "Watch out for some mind blowing action and be ready to face me".
With a list of varied & professional contestants, the Player Hunt Season 3 makes  us all look forward to the exciting journey of all contestants loaded with action, drama and entertainment.
PAGCOR WARNS PUBLIC AGAINST US-BASED ILLEGAL GAMING WEBSITE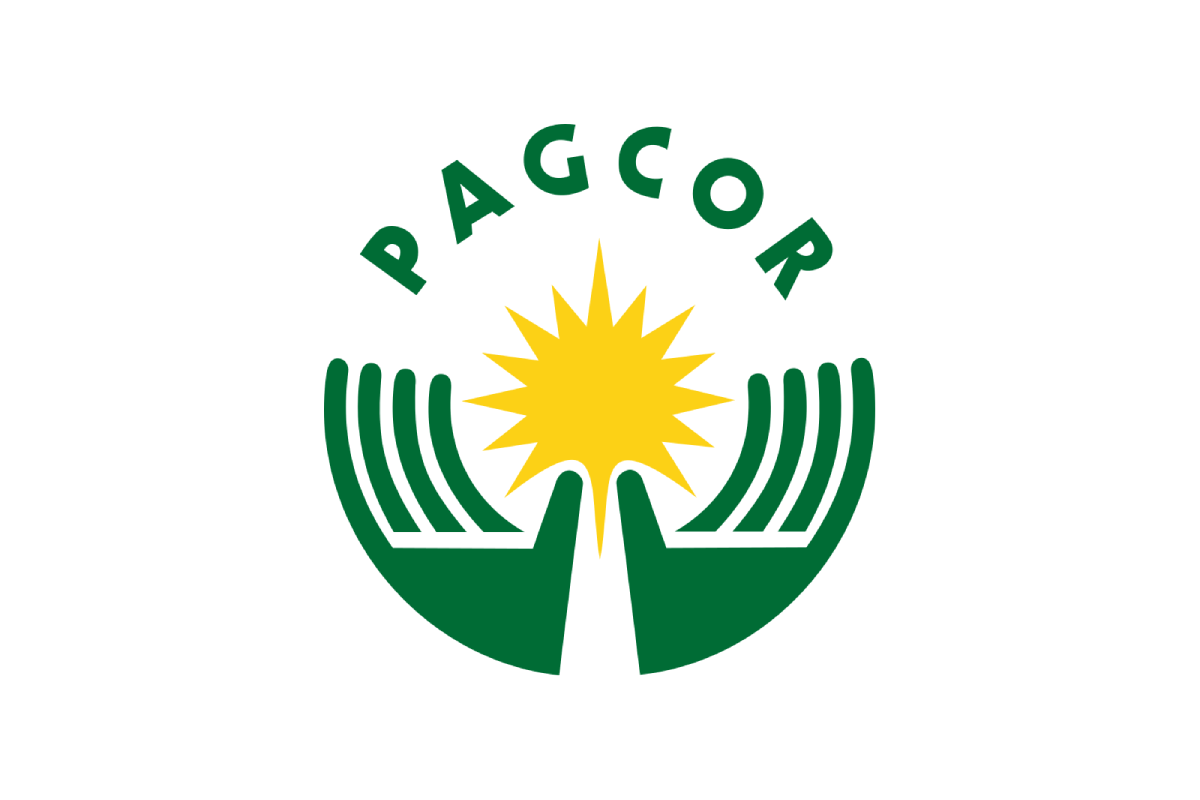 Reading Time:
2
minutes
The Philippine Amusement and Gaming Corporation (PAGCOR) reiterates its call to the public – both local and foreign nationals – to be extra vigilant when engaging in online gaming activities as illegal online gaming sites continue to proliferate.
The renewed call from the country's gaming regulator came on the heels of news reports that a certain website — www.starspangled200.org – which was printed on close to 800,000 registered vehicle plates in Maryland, USA to promote the state's history, was used by fraudsters as a link to an illegal gambling website allegedly operating in the Philippines.
According to PAGCOR Chairman and CEO Alejandro Tengco, the URL www.starspangled200.org printed on these Maryland plates which redirects to https://www.globeinternational.info/  has been used as an illegal gambling platform that not only violates players' rights but also places the Philippines in a bad light.
"PAGCOR has nothing to do with the said websites, as well as the gaming activities happening therein. As the country's gaming regulator, PAGCOR does not condone illegal online gambling. Engaging or betting on illegal gambling activities is not only a criminal act; it also takes away from the government billions of pesos in revenues which can be used to fund priority programs that will benefit a greater number of Filipinos. Hence, we have been continuously working with various government and law enforcement agencies to ensure that our gaming policies are in place and the online gaming platforms that we regulate are safe and credible," he said.
"We have referred this matter to our Security and Monitoring Cluster for investigation. The website was also referred to the appropriate government agency for immediate action." Tengco added.
Tengco strongly calls for gaming aficionados to only take part in its licensed online-based gaming platforms for a truly enjoyable and safe gaming experience.
The list of registered and legitimate websites can be found through this link: https://www.pagcor.ph/regulatory/index.php.