MPL Poker surpasses 25 lakh poker players to become the biggest poker platform in the country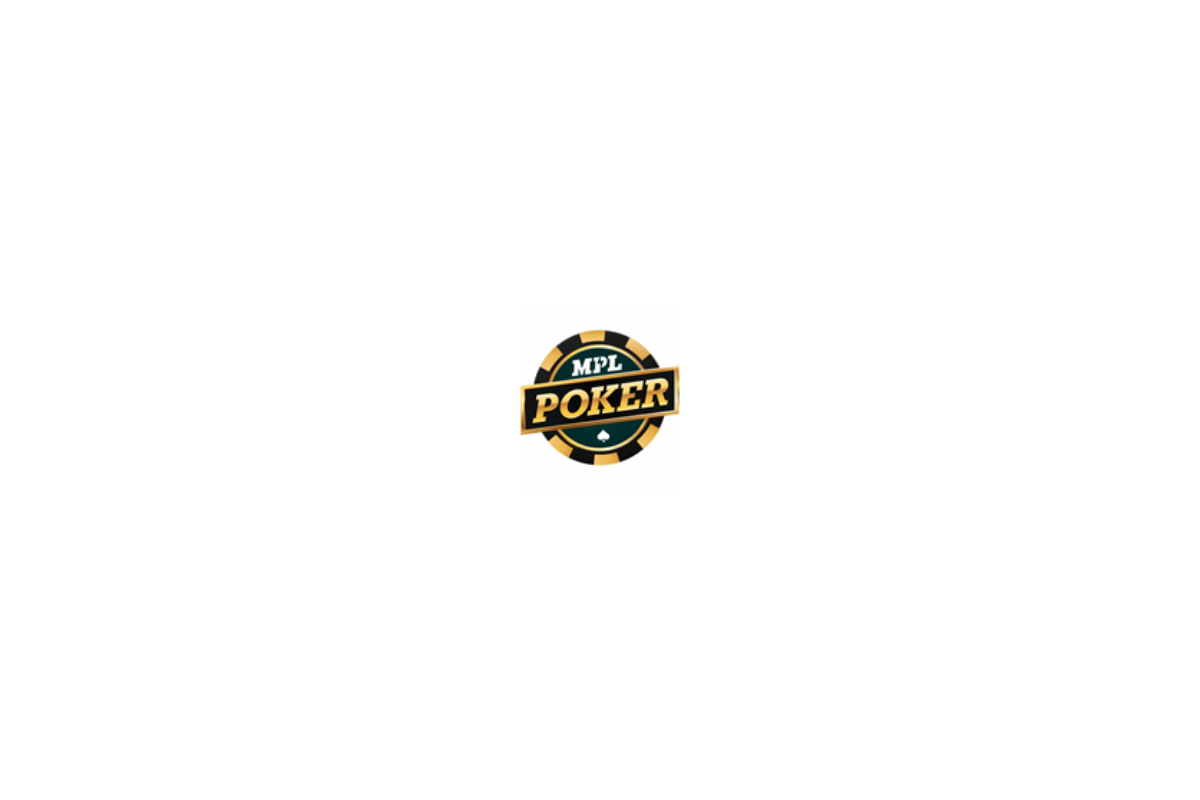 Reading Time:
2
minutes
The poker arm of mobile esports and skill gaming platform Mobile Premier League has surpassed 25 lakh poker players in India, making it the biggest poker platform in the country.
The app has a diverse set of users from varied socio-economic backgrounds, hailing from major cities like Delhi, Mumbai, Bangalore, and others. Over the years, it has also seen rapid adoption from tier 2 and 3 markets. Places like Thane, Nagpur, Jodhpur, Kanpur etc have registered the fastest growth. Presently, over 60% of users are from tier 2 and 3 cities where the company has built a strong presence. The mobile gaming app is already available in 5,200 towns and cities and is steadily expanding to more places, thanks to the proliferation of affordable smartphones and increased internet access. Notably, about a third of the poker players are women, and MPL said the share is rapidly growing as women make their mark in this typically male-dominated sport. The platform also has celebrity players like Sharkshe S (Shakshi Shetty) on its roster of women players.
Globally, there are over 10 crore poker players and it has taken off in a big way in India over the last few years, attracting a lot of new players as well as big-ticket tournaments by brands. Some reports put the number of active poker players in the country at 30 lakh.
"The growth we have seen on our platform attests to the fact that poker is gaining prominence among users in India not just as a hobby, but as a mind sport," said Namratha Swamy, Country Head – India, MPL. As recognised by the International Mind Sports Association, Poker, together with Bridge, Chess and Scrabble, is part of the Mind Sports Olympiad, the global event for games of mental skill. And for good reason: Poker encourages players to use their mental skills and logical thinking while crafting every move; and just like traditional sports, it takes strategy and practice to become a better player.
But more importantly, it has evolved into a serious profession for many in the country. Swamy said, "Poker, as we know it today, is not just another card game played in a social setting. There are numerous Indian players who are engaging with the sport and making a living from playing poker."
Poker owes its meteoric rise to advancements in tech and security too. Safety, transparency and fair play are important considerations for users, especially when taking part in games with a monetary component. Swamy concurs, "In the current day and age, it is paramount to focus on the processes that make platforms safe and secure for the users. Which is why at MPL, we have implemented industry-best security protocols that can protect our users from fraud and preserve the top-notch gameplay that we want to offer them."
Poker, part of the burgeoning gaming industry, is growing at a rate of 35-40% a year. The gaming industry on the whole is set to cross the $5B+ mark by 2025 with a CAGR of 25%.
To promote poker further, MPL had earlier launched its Poker Academy working in concert with professional players to help users at all levels to get familiar with the various nuances of poker, and hone their skills and strategies. So far, over 85% of poker players on the platform have benefited from this.
JADE ENTERTAINMENT together with its Platform Partner BETCONSTRUCT launches its all NEW Sportsbook – JADE SPORTSBET – in the Philippines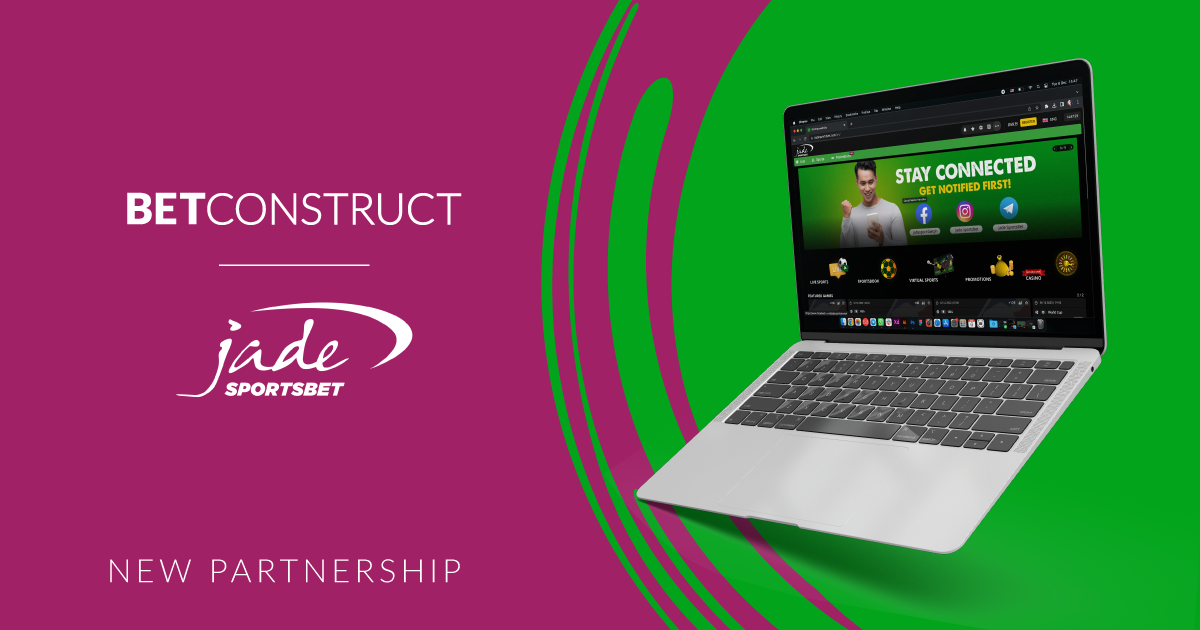 Reading Time:
2
minutes
Jade Entertainment and Gaming Technologies Inc., a fast-growing gaming service provider in the Philippines and runner-up in the Global Gaming Awards Asian Service Provider of the Year, launches its all NEW sportsbook offering for retail and Remote Gaming – jadesportsbet .com – in time for the new season of the NBA and the FIFA World Cup.
As a leading provider of sportsbooks, BetConstruct is the most reliable partner for start-ups and already experienced companies in the industry. High-quality service, fast solutions for every task, flexibility, and competitive prices. Due to this, the team of partners of the company is increased by expanding the geographical boundaries, this time reaching the Philippines․
Furthermore, the company provides transparent access to innovative tools and unique end-to-end services, offering its partners an unparalleled opportunity to succeed.
Given the anticipation and appetite of sports enthusiasts in the Philippines, Jade Entertainment is excited to announce that the wait is finally over. Jade SportsBet is here. This innovative platform was developed by the leading igaming and betting software developer BetConstruct. The goal of this partnership between the two companies is to provide the fastest, most efficient, and most enjoyable gaming experience for players on all devices.
"We are thrilled to bring you the all-new Jade Sportsbook, which carries the largest and the most diversified collection of sports betting offers. We are excited about the New platform that our patrons will surely enjoy," said Jade's Chief Executive Officer & Founder, Mr. Joe Pisano.
Mr. Pisano added, "We are delighted to be working with the "Platform Provider of the Year" BetConstruct, who developed our innovative platform and is fully committed to creating the best gaming experience."
"We are glad that the number of companies using our services is increasing, and the geographical boundaries are expanding, reaching the Philippines. Having a partner in that country using our platform with clear expectations to drive and grow the business is gratifying for us", said Business Development Executive at BetConstruct Levon Ayvazyan.
Players can now continue to enjoy placing bets on their favorites remotely via mobile devices or through retail kiosks by visiting the nearest Jade SportsBet outlet. Locals now have convenient access to both pre and in-play matches with well-curated odds selections, huge bonuses, and competitive markets in basketball, tennis, soccer, golf, boxing, and many more.
Slotegrator has developed an online guide to the Asian gambling market: The Slotegrator Guide to iGaming in Asia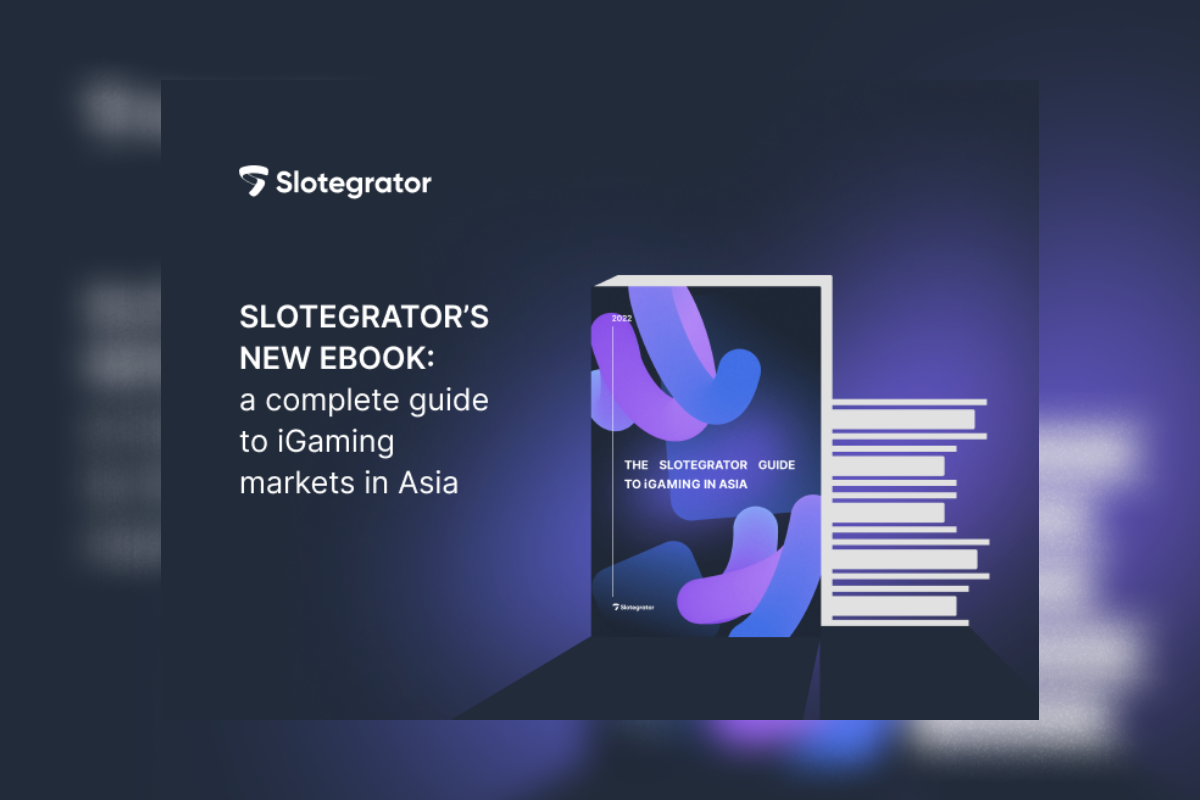 Reading Time:
2
minutes
The Asian gambling market is highly saturated and very complex. The Slotegrator Guide to iGaming in Asia, a new ebook, covers 22 Asian countries, including regulation, yearly turnover, analytical forecasts, payment methods, favorite games, and more.
Gambling is woven into the fabric of many Asian cultures, so there's no surprise that the continent is home to a variety of massive iGaming markets, including longstanding giants and up-and-comers.
Asia is home to 60% of the world's population (and therefore a high proportion of its gamblers and sports bettors), different levels of gambling regulation, and diverse cultures and economies, meaning operators need an appreciation for the nuances of the region's gambling markets. This is what motivated Slotegrator, a leading software developer and aggregator, to release an ebook focused on Asian markets.
The Slotegrator Guide to iGaming in Asia provides important statistics and background information on each country, highlighting cultural and economic characteristics, describing regulations, and giving key facts about the market, including local gaming and betting preferences and popular payment methods. The ebook covers 22 different countries, including China, Japan, Indonesia, Malaysia, Turkey, Georgia, Iraq, Kazakhstan, and more.
The guide also covers how to localize your sports betting data feed for Indonesian players, why Bitcoin casinos are popular in Georgia, why Armenia's market has tripled in size since 2018, and why Vietnam has launched a pilot program to test the potential of regulated gambling.
While some things are popular everywhere (e.g. betting on football), casino game and sports betting preferences vary from country to country. The ebook collects game preferences in countries across Asia, including which sports are popular in India, Japan, and Kazakhstan, which players like poker rooms and which prefer live dealer dragon tiger, and where players bet on dominoes and mahjong.
One important theme throughout the online guide is the importance of cryptocurrencies, especially in countries where gambling is strictly limited or even forbidden; many players use cryptocurrencies to make deposits and withdrawals in casinos and even look for platforms that accept their chosen coin — cryptocurrency holders tend to be loyal to their chosen currency, so it pays for operators to know which ones to support.
This guide is ideal for aspiring entrepreneurs looking to enter the Asian market, land-based casino operators planning to open an online destination, investors with an eye on the iGaming space, and anyone interested in gambling and sports betting in Asia.
ABOUT THE COMPANY
Since 2012, Slotegrator has been one of the iGaming industry's leading software and business solution providers for online casino and sportsbook operators.
The company's main focus is software development and support for online casino platforms, as well as the integration of game content and payment systems.
The company works with licensed game developers and offers a vast portfolio of casino content: slots, live casino games, poker, virtual sports, table games, lotteries, casual games, and data feeds for betting.
Slotegrator also provides consulting services in gambling license acquisition and business incorporation.
More information: https://slotegrator.pro/
Vote on Macau Junket Bill to Take Place This Month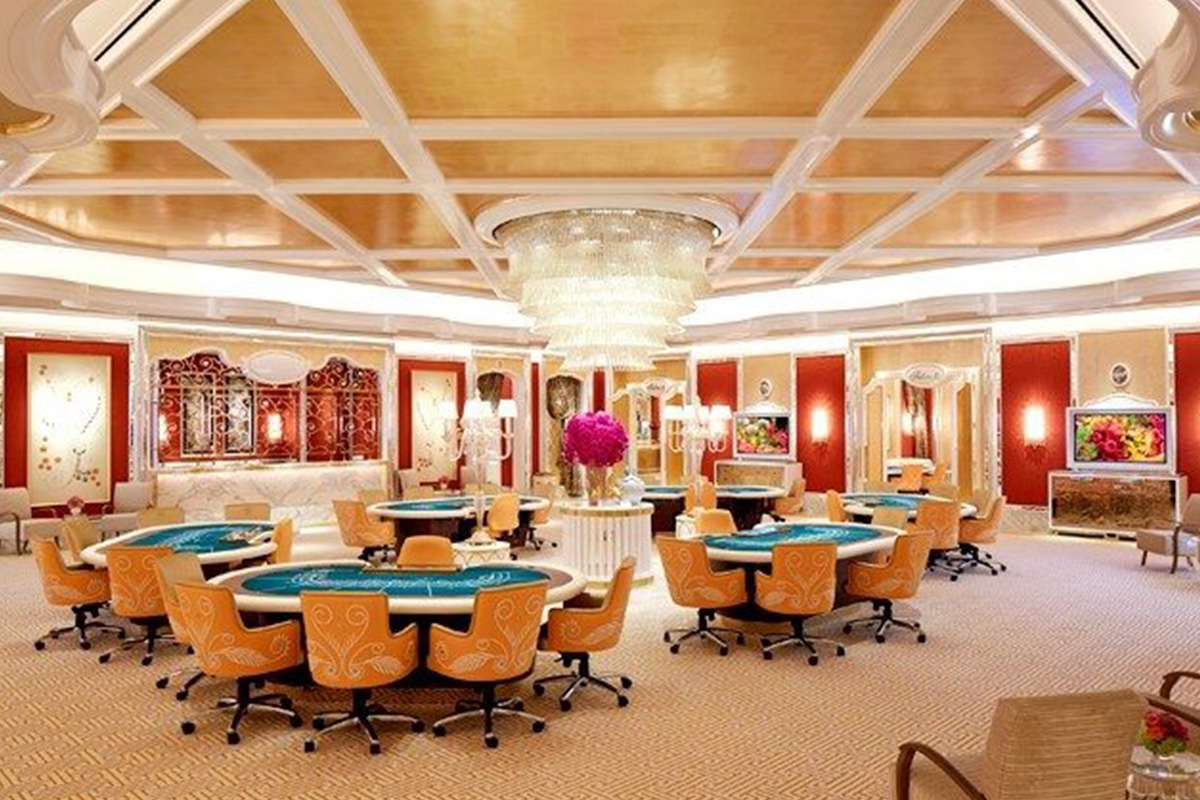 Reading Time:
< 1
minute
Macau's new junket law is expected to be presented to the Legislative Assembly for its final vote on December 15, after the body debating its conditions signs off on its opinion on December 9.
According to reports, the bill will prohibit junkets, agents or management companies from receiving funds for gaming purposes, subject to administrative penalty, if the funds are not intended for gaming purposes, those involved can face criminal penalties.
Under the new bill, junkets and agents will have to open accounts with the gaming concessionaires, where they can deposit gaming-related cash and chips. However, the funds must be owned by the junket or agent.
Gaming concessionaires will be able to open individual accounts for players to deposit funds and chips, but all transactions must be documented and comply with anti-money laundering legislation.
The new law defines a two to five-year prison sentence for illegal acceptance of deposits.
Under the new junket law, junkets will only be allowed to operate with one of the six concessionaires, while all junket applications will be decided on by the Secretary for Economy and Finance, whereas previously these were handled by the gaming watchdog (DICJ).
The current 46 license junkets are expected to be able to maintain their licenses after the new gaming concessions come into effect on January 1, provided they sign an agreement with a concessionaire. Only companies will be able to obtain junket licenses, whereas previously individuals could also register as junkets. The companies will be required to prove at least MOP10 million ($1.24m) in share capital.
After 2024, the government will decide if it wants to alter the overall number of junket operators in Macau, according to its plans for the development of the gaming sector.