Gamstop Casinos Vs. Online Casinos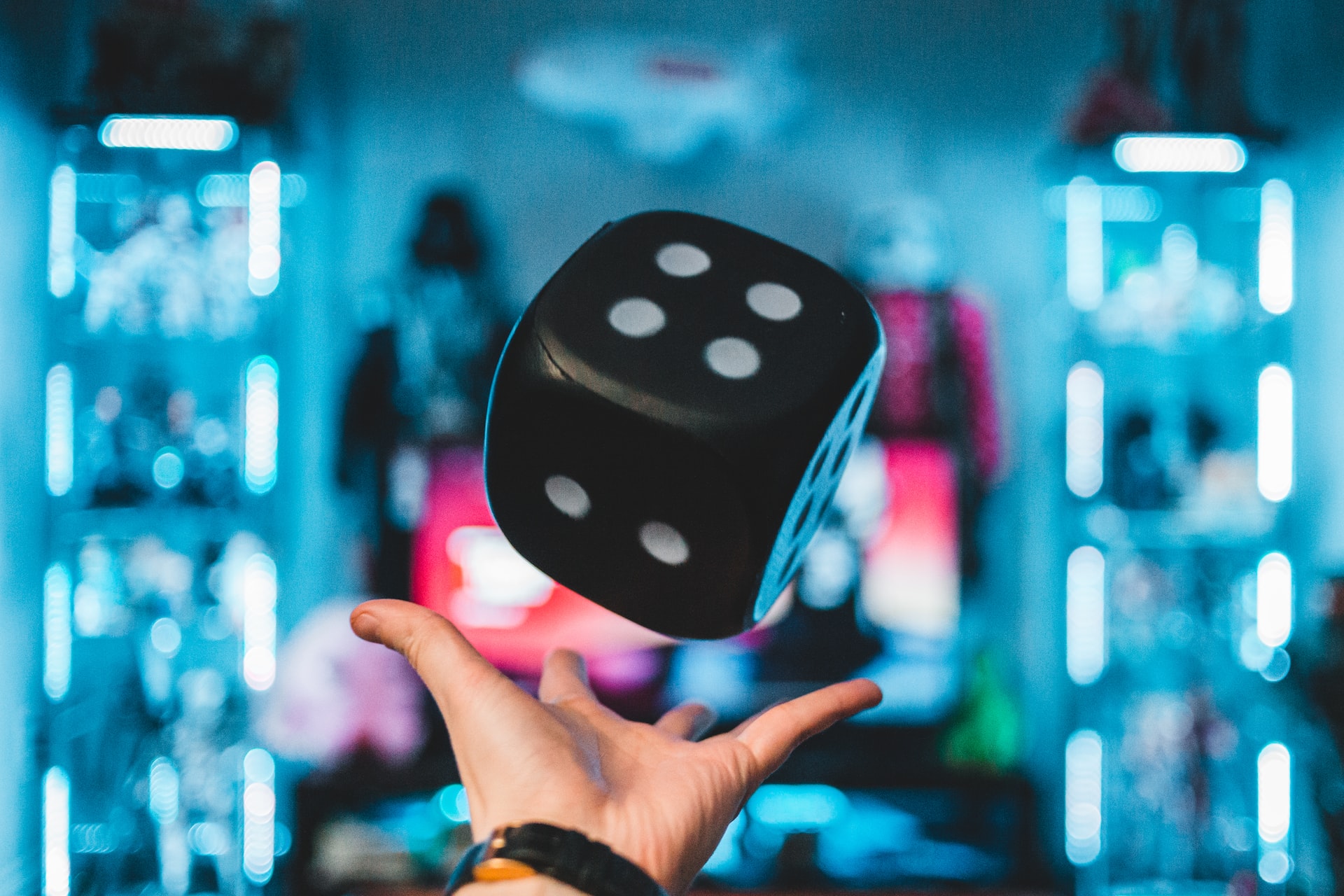 Reading Time:
3
minutes
The UK Gambling Commission is dedicated to protecting online gamers from common gambling pitfalls like scams, lost funds, and problem gambling. One way it does this is through the self-exclusion system Gamstop, which shuts gamblers out of all Gamstop casinos to prevent impulsive and harmful gambling. However, despite this obvious benefit and the popularity of Gamstop casinos, many online casino players find the Gamstop system highly restrictive. This is why non-Gamstop online casinos are growing increasingly popular by the day. But how exactly do these two gambling providers differ? Here is a look at the differences between Gamstop and online casinos. 
Regulation
The most fundamental difference between Gamstop and non-Gamstop online casinos is how they are regulated. As mentioned, Gamstop casinos are monitored and licensed by the UK Gambling Commission. The Commission launched the system to address the rise in problem gambling that came with the increased access to online casinos caused by mobile gaming. Over the years, it has implemented even stricter limitations so that operators must join Gamstop if they want a UKGC license. 
In contrast, non-Gamstop casinos have to get their licenses elsewhere. Since they cannot operate without regulation, most of these providers turn to reputable offshore regulatory bodies like the government of Curacao and the Malta Gaming Authority. These bodies ensure that non-Gamstop casinos operate ethically, legally, and fairly. If you need more information about these casinos and how they are regulated, you can find it here, along with guides on gambling on non-Gamstop casinos.
Reliability
Many online gamers assume that Gamstop casinos are more reliable because they are regulated by the UKGC. This is partly true – you can always trust a UKGC-licensed casino because the regulator goes above and beyond to protect players. In fact, the Commission regularly imposes penalties on casinos that violate consumer safety regulations and keeps a very close eye on gambling activities. It constantly revises and improves the rules so that a license from the Commission is a sure mark of credibility.
This is not to say that non-Gamstop casinos are unreliable. These offshore sites still operate under a license, usually issued by an offshore regulatory body. However, since how these bodies operate can vary from jurisdiction to jurisdiction, it is important to verify the validity of a non-Gamstop casino's license. Unlike with Gamstop casinos, you need to do your homework to ensure a casino is credible.
Self-Exclusion
The UKGC uses the Gamstop service to provide problem gamblers with avenues for self-exclusion from all Gamstop gambling sites. The measures used in the pursuit of safe gambling can vary from limited maximum stakes for some bets and games and extended wait times between spins to irreversible self-exclusion periods. Simply put, once you get locked out of Gamstop casinos, you cannot access them until the exclusion period has expired.
In contrast, non-Gamstop casinos do not use the self-exclusion service. Some individual sites offer self-exclusion tools and programs designed to limit betting activity. However, these are usually controlled at the site's discretion and do not extend to other casinos. If you self-exclude from one non-Gamstop casino, you can still access other non-Gamstop sites. Some sites do not offer these programs at all.
Legality
The UKGC only recognizes and monitors Gamstop casinos, with non-Gamstop casinos being considered "offshore" providers. However, contrary to popular belief, non-Gamstop casinos are not illegal in the UK. UK residents can either play on UKGC-licensed sites or use offshore providers. That said, non-Gamstop sites are sometimes prohibited from marketing directly to UK residents. But this rule is rarely implemented because it is difficult to determine how a player got onto a site. This then means that both types of sites operate legally within the jurisdiction. 
Limitations
By definition, non-Gamstop casinos feature fewer limitations than Gamstop casinos. They do not regulate how many spins you can make, your maximum bets, or wait times. They also do not limit transaction amounts, which makes them very attractive to high rollers. Moreover, bonus and promotion offers are often more lucrative on non-Gamstop casinos, with these providers also offering more extensive game libraries. 
Confirmation Process
Offshore online casinos often have simpler confirmation procedures. You can usually complete the verification stage of the account creation process within a day. On the flip side, joining a UKGC site can be a hassle. The verification process is very rigorous and typically requires a lot of paperwork submission. It can take several days. That said, both providers take verification very seriously. Extra measures are usually taken to exclude minors and prevent access to questionable parties.
Financial Transactions
Non-Gamstop online casinos often allow multiple transaction methods for site withdrawals and deposits, including credit cards, debit cards, and cryptocurrency. However, due to recent updates to UKGC regulations, some of these methods are not available on Gamstop casinos. 
Conclusion
Many players appreciate the credibility, protection, and safety that come with UKGC regulation. However, for players looking for a lot more freedom in their gambling activities, non-Gamstop online casinos are a more feasible option. It all comes down to your gambling preferences and whether or not you can handle problem gambling on your own.
Gaming in Holland Conference to Address Current Issues in Dutch Gambling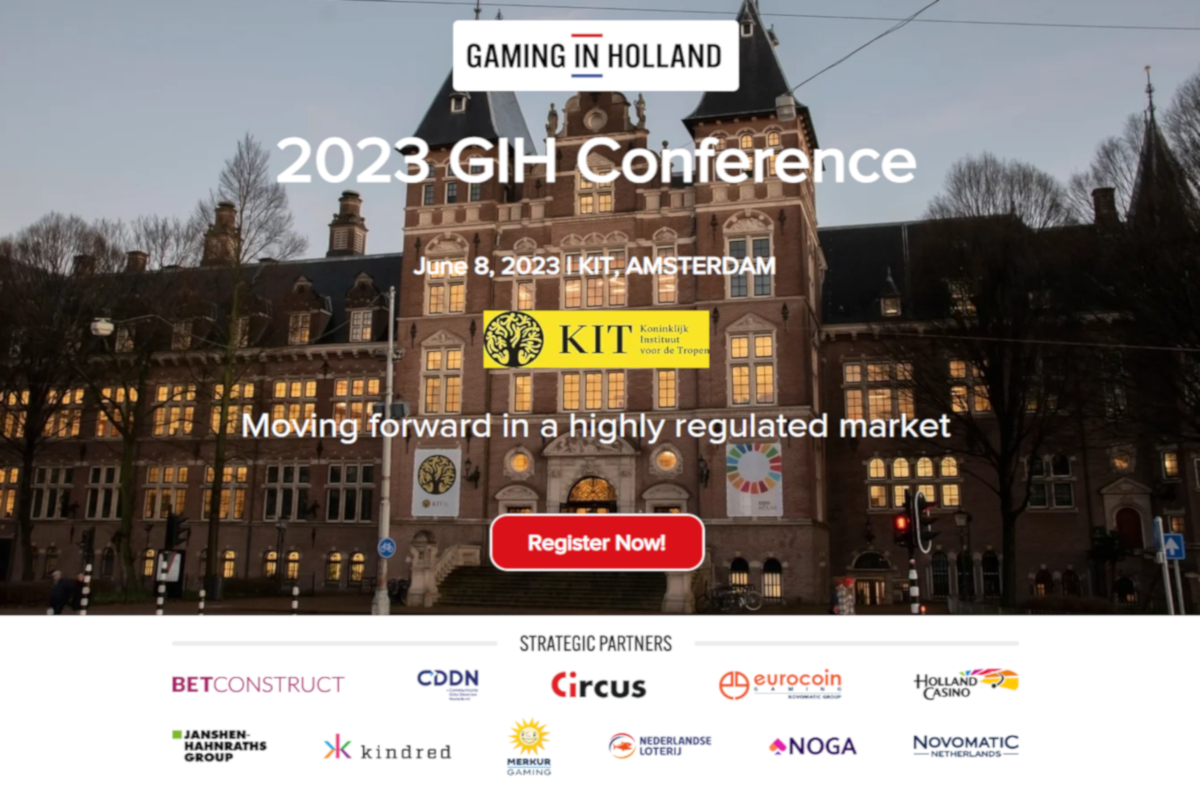 Reading Time:
2
minutes
The twelfth annual Gaming in Holland Conference, which will take place on June 8 at the KIT Royal Tropical Institute in Amsterdam, is perfectly timed to address the latest issues affecting the Dutch regulated gambling market.
Untargeted advertising ban and possible privatization Nederlandse Loterij
On July 1, the long-awaited ban on untargeted advertising of online gambling services will enter into force. This ban, which includes all broadcast, print and outdoor advertising, is expected to have a significant impact on the country's online gambling market including Netherlands-facing affiliates. Specific guidelines explaining the new advertising rules were published less than two weeks ago.
The Dutch government furthermore announced, in two very recent Parliamentary letters, new explorations into the possible privatization of the Netherlands largest state-owned gambling operator, Nederlandse Loterij, and the implementation of stricter deposit limits.
Relevant speakers
Conference speakers including René Jansen, Chair of the Netherlands Gambling Authority, and Fedor Meerts, Department Head Integrity and Gambling at the Ministry of Justice and Security, are expected to provide additional clarifications.
Dialogue between care organizations and regulated industry
This year's Gaming in Holland Conference also aims to kick off a more in-depth dialogue between the regulated gaming industry and care and prevention organizations on creating a more sustainable gambling market. Floor van Bakkum, Prevention Manager at Arkin – Jellinek, and Nathalie Smit, Chief Executive Officer of the Netherlands' national gambling helpline, Loket Kansspel, will share their views on player protection with industry representatives.
ChatGPT and AI
Well-known Dutch tech watcher Remy Gieling will deliver a presentation on ChatGPT and artificial intelligence (AI) in online gambling. Other sessions are dedicated to market and staffing data, operations and affiliate marketing.
"I think it is fair to say that the annual Gaming in Holland Conference has become a fixture in the agendas of all stakeholders in the Dutch gambling market," the founder of Gaming in Holland, Willem van Oort, said. "As always, we are happy to welcome key decision makers to our event and we are very pleased that they are willing to share their thoughts on creating a sustainable and responsible gambling market; especially at this critical juncture."
Government Warns Industry About Going Quiet on Gambling Harm Messaging in TV Ads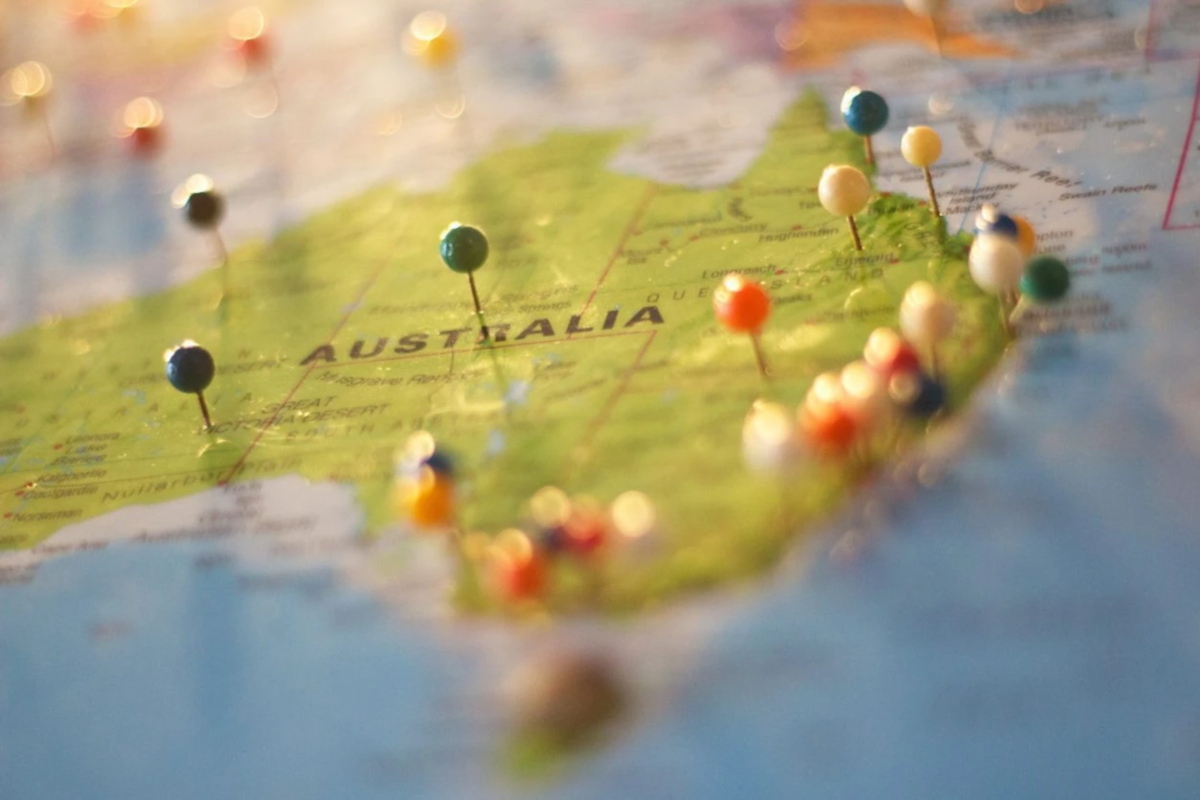 Reading Time:
2
minutes
Department of Enterprise Investment and Trade
The New South Wales (NSW) Government is calling on wagering operators to ensure responsible gambling messages are communicated effectively in advertising.
The announcement comes as Liquor and Gaming NSW has issued show cause notices to two betting operators due to irregularities in their television ads that undermined agreed responsible gambling messages.
Jane Lin, Regulatory Operations and Enforcement Executive Director for Liquor and Gaming NSW said wagering operators in NSW should ensure their advertising gives these messages the right exposure to reduce the risk of harm.
"In one instance, the responsible gambling message was barely audible while the rest of the ad could be heard loud and clear," Lin said. "Another operator drastically changed the tone of the voice-over when the message was spoken, going from strong and confident to soft and passive.
"We urge gambling operators and their creative agencies to advertise responsibly and make sure content is in the spirit of providing a clear harm reduction message to consumers and the broader community. Betting operators have a vital role to play in reducing risk of gambling harm and it starts with how they advertise."
The requirement to include standardized responsible gambling messages in advertising is part of the National Consumer Protection Framework (NCPF) for online wagering in Australia. The Framework is designed to provide strong and nationally consistent minimum protections for consumers of interactive wagering services licensed in Australia, in line with international best-practice.
Liquor and Gaming NSW is responsible for ensuring operators in NSW comply with various measures in the Framework including responsible gambling messaging. The wagering operators are engaging with Liquor and Gaming NSW on this matter.
Liquor and Gaming NSW can take a range of disciplinary actions, such as prosecution, if there is evidence operators have failed in their responsibility to provide clear harm reduction messaging under the NCPF. Wagering operators found guilty face penalties of up to $110,000. For more information on the Framework visit Gambling Reforms, Department of Social Services, Australian Government (DSS . Gov. au). Media contact: [email protected] LiquorAndGaming. NSW.Gov.au, 0438 207 294.
HappyHour.io Strengthens iGaming VC Position with Ben Clemes as Investment Portfolio Partner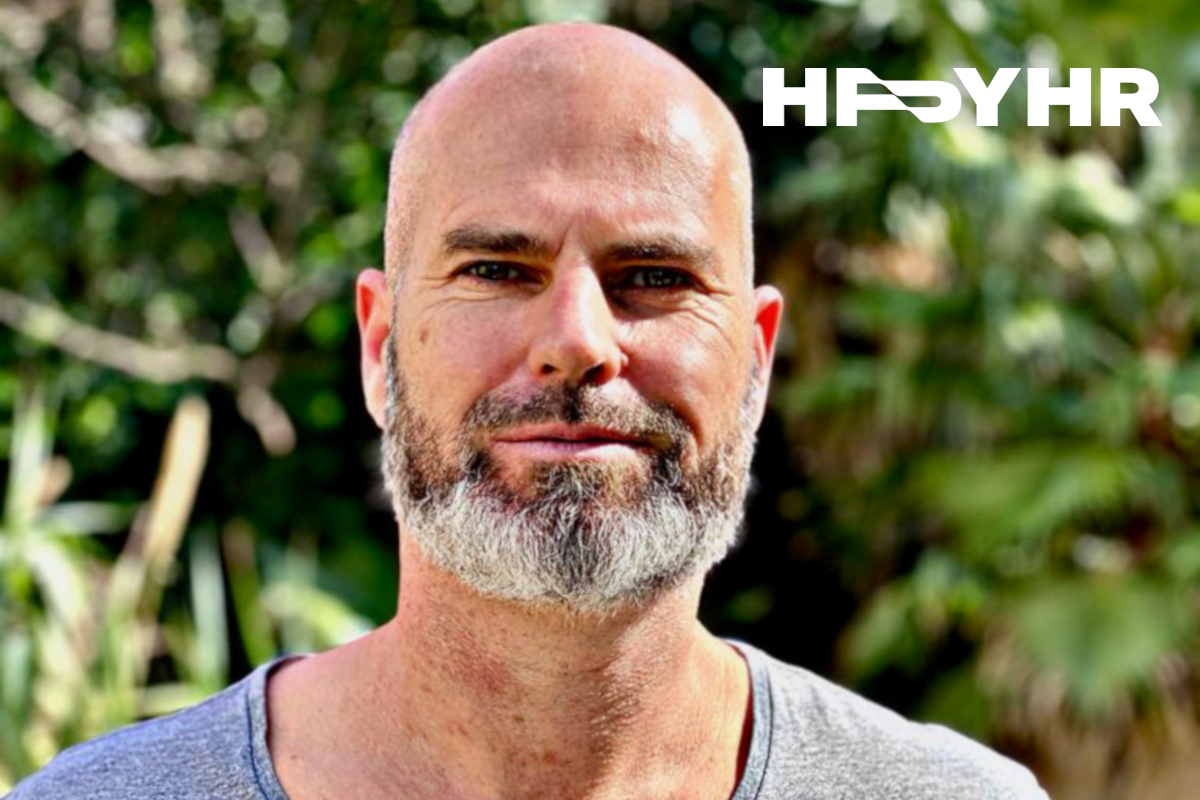 Reading Time:
2
minutes
HappyHour.io, a leading investment firm in the iGaming industry, is delighted to announce the appointment of Ben Clemes as Investment Portfolio Partner. In this role, Clemes will accelerate the growth of current investments while spearheading the expansion of the portfolio with promising start-ups poised to shape the future of the industry.
Clemes joins HappyHour.io from Gaming Innovation Group (GiG), a company he co-founded alongside Robin Reed, Managing Partner of HappyHour.io. During his tenure at GiG, Clemes held various influential positions including Chief Commercial Officer, Chief Business Officer and General Manager of GiG North America. Notably, he played a pivotal role in establishing Guts.com, one of GiG's flagship operator brands, as well as the platform business GIG Core and its expansion into the North American market.
With over 16 years of comprehensive experience spanning casino operations, user experience (UX), business development and commercial success in the online gaming realm, Clemes brings a wealth of expertise to HappyHour.io. Prior to his online gaming ventures, he spent six years in Las Vegas working across various properties. Clemes will return to the United States, with a base in San Francisco, and will work with North American-based start-ups, investors and partners in his new role.
"It is a privilege to be joining the team at HappyHour.io and working alongside such inspirational thought leaders and pioneers in the iGaming industry whilst supporting the brilliant minds of teams and individuals that are changing the way the industry is evolving," said Clemes. "I am really excited to jump in and support these future giants of iGaming with my years of diverse experience and finding more companies of tomorrow to support and grow."
"Working with Ben again is immensely gratifying, given his remarkable track record of growing start-ups into robust and prosperous businesses," Reed said. "With his vast experience and deep understanding of the industry, coupled with his visionary outlook, Ben is the ideal custodian for our current investments and future portfolio companies. His addition to the HappyHour.io team is warmly welcomed."
HappyHour.io remains committed to driving innovation, supporting emerging talent and fostering the growth of the iGaming industry. The appointment of Ben Clemes as Investment Portfolio Partner further solidifies its dedication to nurturing the industry's next generation of trailblazers.