Can T1 Win LCK 2023 Summer Split Without Faker?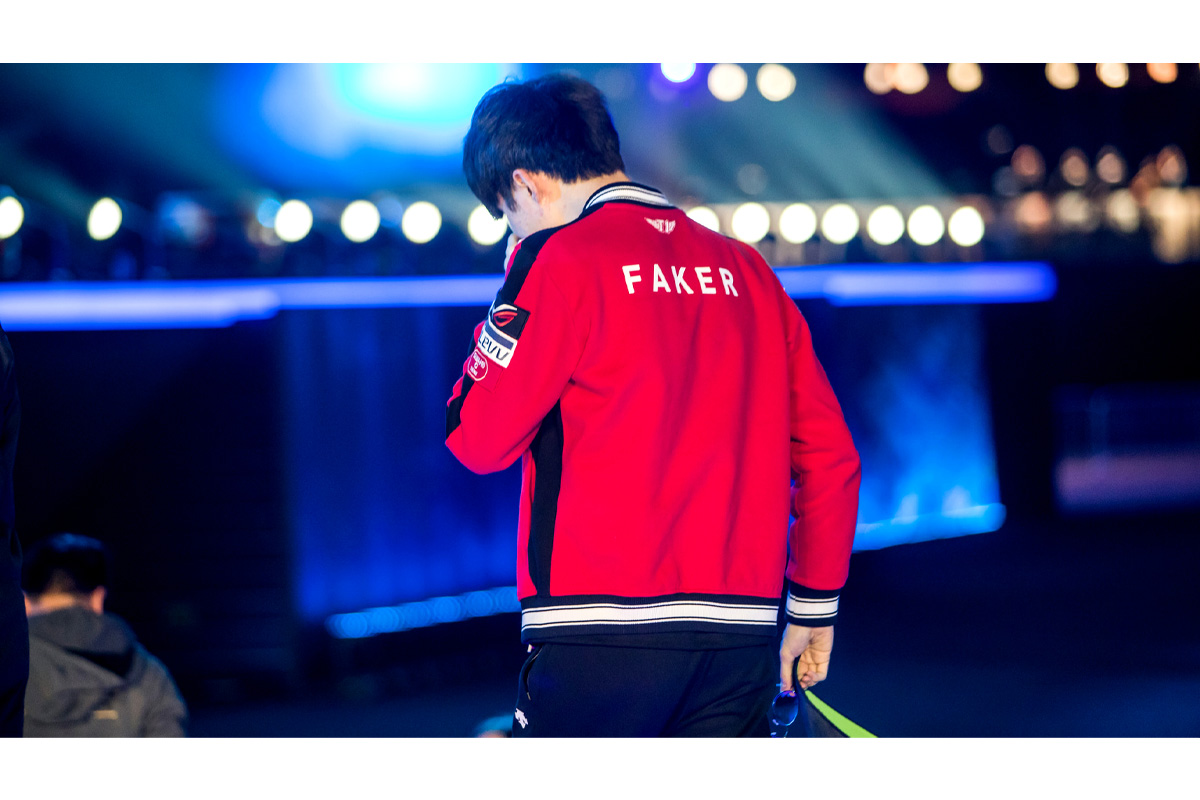 Reading Time:
3
minutes
This year's Summer Split in LCK started quite strong for T1 with only a few losses here and there, and they were performing quite well. Not on the level from last year when they dominated the competition while doing a historic 18-0 in LCK 2022 Spring Split.
However, recently one of the most famous eSports players of the world Faker had some issues with pain in his right hand, and T1 was forced to issue a statement on their official Twitter account.
"He underwent a thorough examination at a hospital when his condition did not improve. Fortunately, no major abnormalities were shown in the X-rays and MRI results. ("Faker will be taking a break from League of Legends due to injury") And after discussions with the coaches, players, and the team – the decision was made for him to take a break to focus on his treatment and recovery." ("LoL: T1 Without Faker – Superstar Takes Indefinite Break")
Hand injuries are common in eSports players, actual sports players like snooker, tennis or even professional gamblers who use their hands to make money. Fortunately, there is a solution for the latter, because you can always play Joe Fortune Online Casino for example, and avoid pulling levers or injuring your arms whatsoever.
Who is Replacing Faker in the Midlane?
Right now, Faker is being replaced for the time being, and in his place is a new upcoming star, that has a lot to learn yet named Poby. It is a real gamble on T1's side because it is a lot of pressure on the young 17 years old player. If you want to try out and guess who will win this year's Summer Split in LCK you need to know how eSports betting works.
Predicting who will win will be quite hard, especially with our substitute player. So, who exactly is Poby? Well, he has been playing for T1 for almost two years, he started at the age of 15 in the T1 Rookies team and was there basically for the last year and a half. He also went through T1 Academy, T1 Challengers, and T1 Esports Academy, where he is currently slated as a roster member. However, it was time to step up and replace Faker as he is recovering from his injury.
It is a great way for him to showcase his ability to replace Faker permanently in due time, if the legend, the Unkillable Demon King decides to retire. His champion pool that he played this year includes Swain, LeBlanc, Ahri, Annie, Jayce, Lissandra, Nautilus, Ryze, Syndra, Azir, Gragas, Neeko, and Viktor.
Can T1 Come Back?
It is a lot of pressure and stress on the young star, and so far, the performance of T1 is not good. It requires a lot of adjustment and communication training to be on par with Faker who has been in the team forever, since February 2013. In 2020, he even became a part-owner of the T1 team and brand. Faker's contract currently is set to expire on November 17, 2025, so it's over two years from now. We can assume that Faker will come back better than ever when he recovers from his wrist injury.
The predictions are that Faker might be back for T1's match against Hanwha Life Esports on July 21st, 2023, so Poby will play two more games on July 14 against Nongshim RedForce and Dplus on July 16. So far since the replacement was made T1 has lost to Gen.G, where the opposing team dominated the game over T1, and to DRX, with a similar 0-2 result.
So far T1 dropped down to fifth place, from their dominating 6-2 score to 6-4 with two recent defeats, so their win rate dropped down to whopping 60%. Gen.G that handed them their last loss is dominating the Korean scene now with another historic 10-0 score so far without losing a game. Close second is KT Rolster with a 9-1 score. Everything is possible, and it is worth remembering that the first 6 places have a chance to go further and win the entire split. Even though T1 did 18-0 a year ago, it did not mean they won the entire Split and in the end, they lost in the finals.
It gives a lot of advantages and guarantees you a spot in the finals, but even a team at 6th place can come out victorious at the end of the tournament, so right now T1 is still in the top half of the ladder. The thing is they need to start winning games to remain in that spot, because there are still eight games to go, and if they somehow manage to lose all of them, they might not even qualify for the later stage of the tournament.
It is difficult to judge a team by being at the disadvantage of having a substitute player with whom no one trained before, and there is another person who has his own playstyle. All-in-all T1 is still at quite the high spot and if they manage to train and get some needed wins soon in the two upcoming games, then they are safe. There is also a possibility of Faker coming back in about 10 days (about 1 and a half weeks), but it is unknown of his performance and predict if he will live up to his name once more.
PUBG MOBILE Global Championship Grand Finals Day 2: Alpha 7 Take The Lead, D'Xavier In Close Second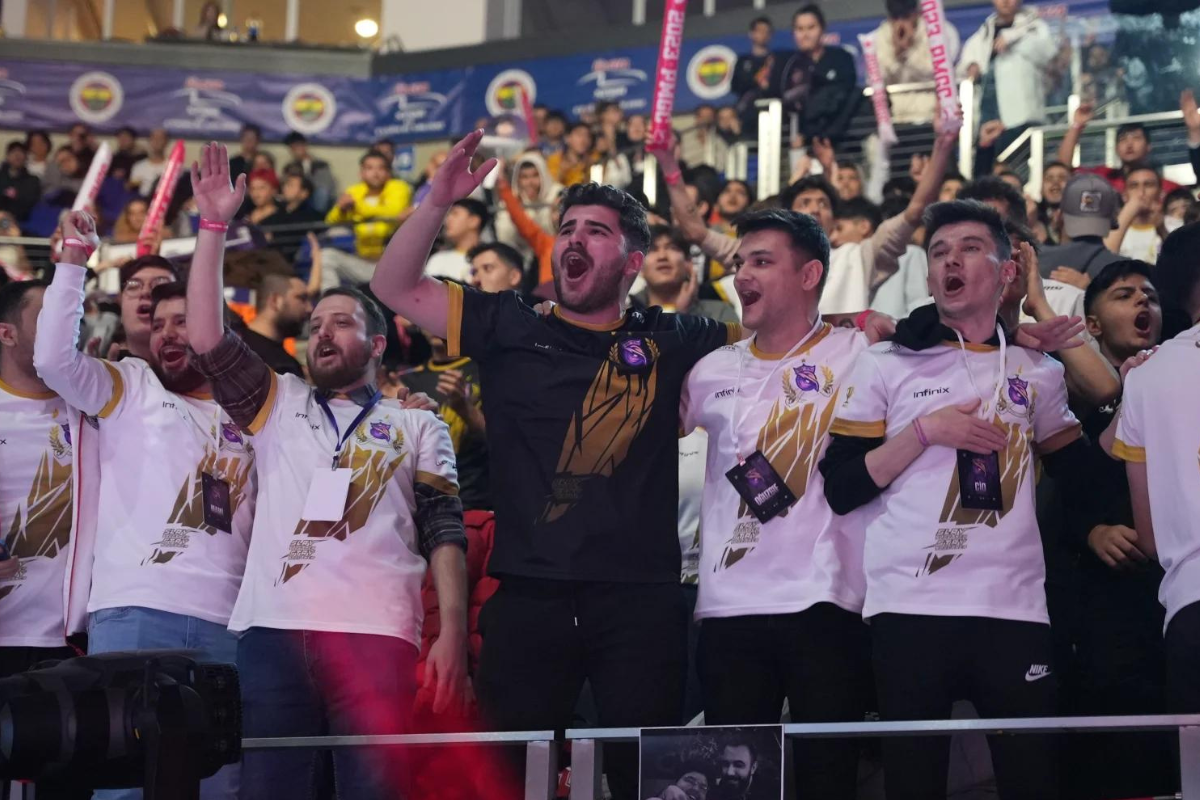 Reading Time:
2
minutes
Today saw the second day of the 2023 PUBG MOBILE Global Championship Grand Finals, live from Istanbul, Türkiye, which featured more exciting action as Alpha7 took the competition lead early and stayed on top. They are now closely followed by D'Xavier, who had a day to remember as they stormed through the six matches with two victories and four top-three placements. Day two also saw IHC ESPORTS climb from sixth place to third as they racked up eliminations. Finally, local team S2G had a day to forget, as a series of early knockouts moved them down from third to eighth position.
The winner of the first PMGC 2023 match, Alpha7, entered day two with the same level of ferocity, taking first place again in the day's opening match. This time however they were able to keep their momentum at an even higher level, following up with a second and third-place finish later in the day. After twelve matches, the team stands at 114 points, a clear 13 points from second place.
It was not just first place that saw a team change. D'Xavier was on fire throughout day two, as they moved up from eighth place to second by taking two winner winner chicken dinners, two more top three placements, and only one finish outside of the top five. The team from PMSL SEA used these six matches to make a statement. Tomorrow they are coming to win it all!
D'Xavier were not the only team to make huge surges up the leaderboard, as IHC ESPORTS ended day two in third place, after a sixth-place finish in day one. While they did not secure a victory, an aggressive strategy that saw them take 14 eliminations in the final match allowed them to make their way into the top three.
Stalwart Esports, while unable to match the strong showing of Alpha7, still put on a good display with another consistent run of finishes all within the top ten. A lack of a victory set them back to forth place, however only 8 points now separates them from second place, and with six matches to go they are still within striking distance of the PMGC crown.
Even with the support of the crowd local team S2G were unable to replicate their day one performance. Only able to get in the top ten during one of the six matches, they fell from third place down to eighth. While they still have one final day of competition, their hopes of replicating last year's success may no longer be possible with a current total of 61 points.
4Merical Vibes, Team Weibo and FaZe Clan rounded out the top eight, taking fifth, sixth and seventh place with 90 points, 89 points and 68 points respectively.
We now approach the final day of the 2023 PUBG MOBILE Global Championship Grand Finals, with only six matches separating these teams from marking their name in the history books. Players from across the globe, representing countries thousands of miles apart, will all compete for the chance to be named PUBG MOBILE World Champion.
UNITED KINGDOM TO HOST 2024 PUBG MOBILE GLOBAL CHAMPIONSHIP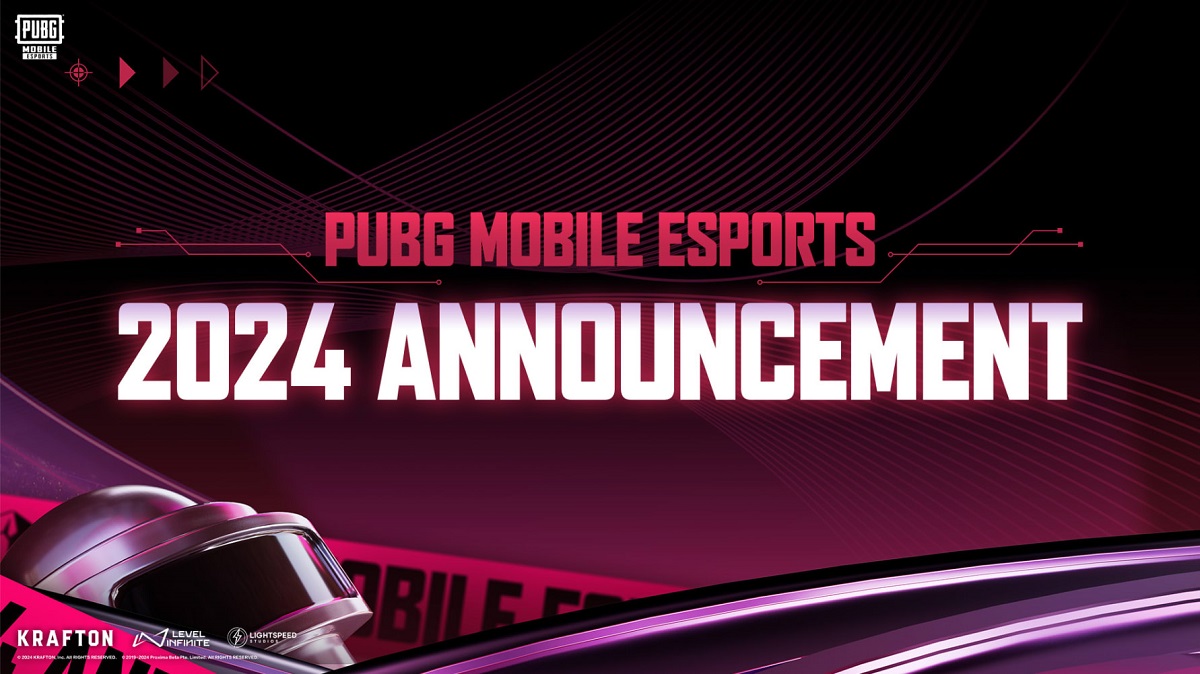 Reading Time:
< 1
minute
PUBG MOBILE Esports is thrilled to announce that the 2024 PUBG MOBILE Global Championship (PMGC) will be held in the UK, taking place live next December with a $3 million prize pool. The first time a major PUBG MOBILE event has been hosted in the UK, this tournament will bring local fans a unique opportunity to see the very best skill that the world has to offer. This news comes ahead of this year's 2023 PUBG MOBILE Grand Finals in Istanbul.
James Yang, Senior Director of PUBG MOBILE Global Esports, announced the news during the opening ceremony of the 2023 PMGC Grand Finals, with the exact UK location to be revealed at a later date. This is the first time a major PUBG MOBILE event has been held in the country and the first in Western Europe since 2018.
The highlight of the PUBG MOBILE Esports calendar, the PMGC brings together dozens of teams from around the world to compete in the ultimate showcase of talent. This year's Grand Finals are taking place this weekend in Istanbul, Türkiye, where the final sixteen teams remaining in the competition will battle it out to become PUBG MOBILE World Champion.
Joining next year's PMGC in the top tier of PUBG MOBILE Esports events, as well as next year's midseason tournament in Riyadh, Saudi Arabia, is the PUBG MOBILE Global Open (PMGO), which will take place in Brazil throughout March and April 2024 and feature a $500,000 prize pool.
Global Esports Federation joins UNESCO Chair on Governance & Social Responsibility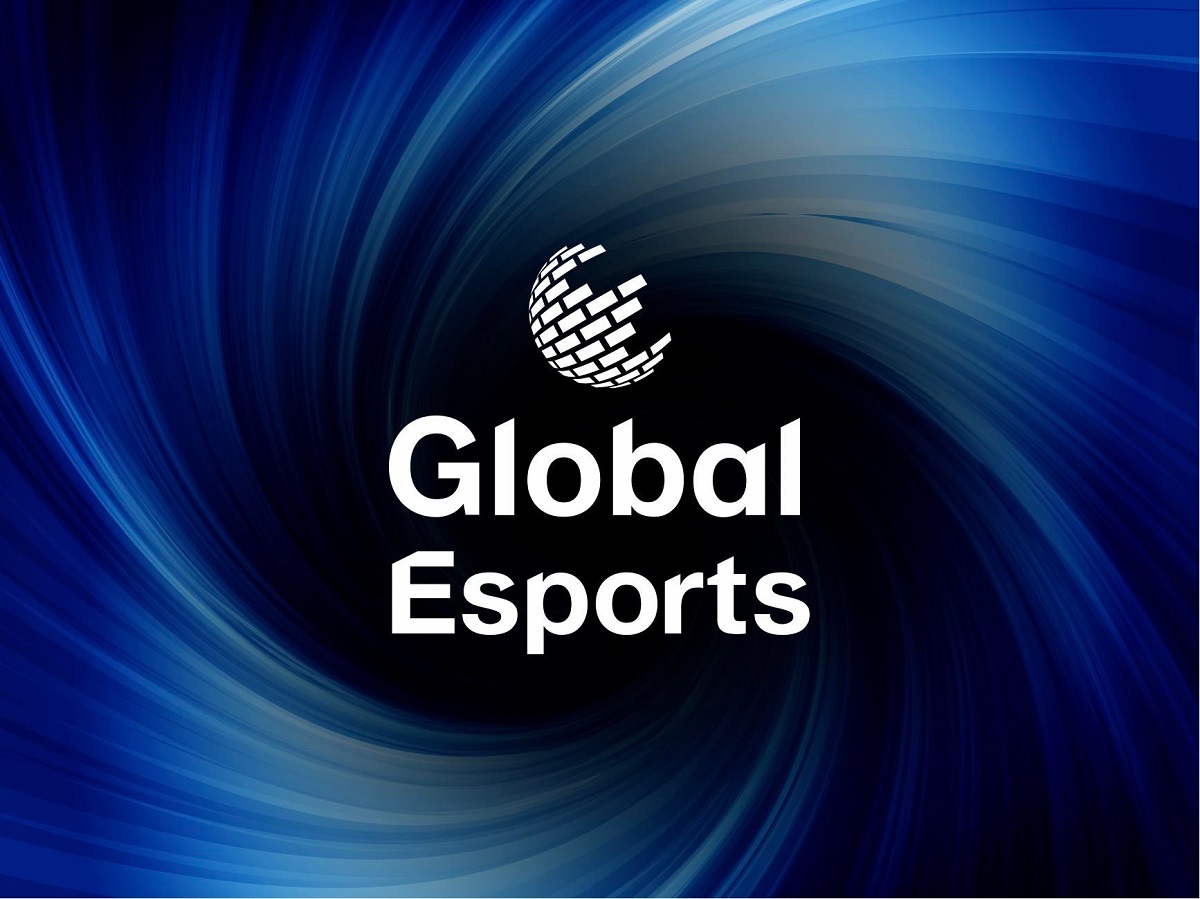 Reading Time:
< 1
minute
The Global Esports Federation is honored by the appointment of Thanos Karagrounas, GEF's Executive Director, Strategy & Impact, as a member of the Advisory Committee of the UNESCO Chair on Governance and Social Responsibility in Sport.
The UNESCO Chair was established in June 2023 with the long-term aim of fostering an integrated system of research, education, and training to enhance the quality of governance practices within the sport industry and advocate socially responsible program designs that prioritize sport as a core component.
As a global leader in the realm of sustainable development and social impact, Thanos Karagrounas has been appointed to play a pivotal role in the Advisory Committee, co-coordinating one of the six strategic pillars on esports.
"It is a distinct honor to be a member of this esteemed group of internationally renowned experts. The opportunity to combine our diverse experiences and perspectives will contribute to the Chair's objectives. The inclusion of esports as one of the UNESCO Chair's six strategic pillars, underscores the important role GEF is playing in the governance and social responsibility realm and our commitment towards making an impact on a global scale." ~ Thanos Karagrounas, GEF Executive Director, Strategy & Impact
The GEF convenes its #worldconnected esports community, harnessing the energy to drive meaningful progress. As a member of the Advisory Committee, the GEF looks forward to contributing its expertise to accelerate its overall contribution to the UN Sustainable Development Goals.