ProgressPlay Showcases New Technology in Amsterdam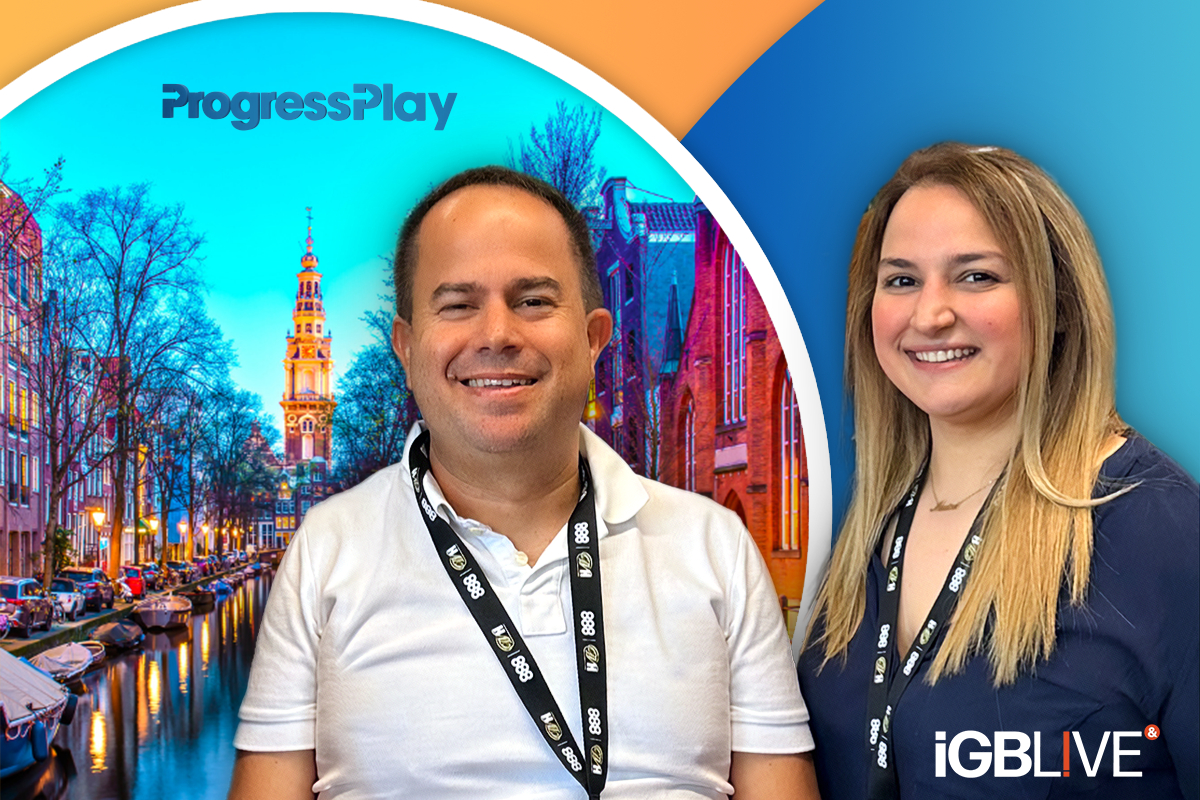 Reading Time:
2
minutes
In Amsterdam, ProgressPlay presents latest platform developments
New technology a 'blueprint for success'
EGR-shortlisted ProgressPlay has just returned from Amsterdam following its participation in iGB Live! with the innovative new technology and tools that the company first brought to market earlier this year in London.
Operators and partners attending the show had the opportunity to see firsthand ProgressPlay's new technology, which offers a comprehensive gaming management solution across multiple channels and products.
ProgressPlay's new platform manages player accounts, payments, bonuses, loyalty programs, fraud prevention and games using robust analytics.
"We had some really interesting meetings in Amsterdam," the Sales Manager for ProgressPlay, Marina Nahhas, said. "As we take our new platform around the world it continues to reinforce our decision to rethink how to make our technology available to the iGaming global community."
ProgressPlay's innovative Responsible Gambling software covers topics like KYC, player activity, affordability levels and a transparent audit trail. The company has rethought its Responsible Gambling strategy, gaining it a well-deserved shortlisting in the inaugural EGR Safer Gambling Award for developing an AI-driven flow for player engagement that recognizes players in real-time and rates them according to various standards.
Over 150 online casino brands have partnered with ProgressPlay covering a unique combination of casino games and sports betting. ProgressPlay's sportsbook offers up to 40,000 live betting markets and services across 20 languages while the new platform offers a slick AI-driven UI/UX and extensive value-added services alongside thousands of casino games including slots, online casino, live casino, poker, table games and sportsbook across all devices and currencies.
"In Amsterdam, ProgressPlay's cutting-edge technology and industry expertise, which delivers the most advanced and engaging iGaming experiences, found a warm welcome," the Chief Executive Officer for ProgressPlay, Itai Loewenstein, said. "The big global shows are greeting the advances in our technology and the innovations we have brought into the platform with enthusiasm. Our enhanced platform provides a unique approach to online gambling and it's this glimpse of the future that is resonating so powerfully with operators, casinos and partners."
For further information visit www .ProgressPlay. com.
Pragmatic Play Multiplies the Excitement with Lucky 6 Roulette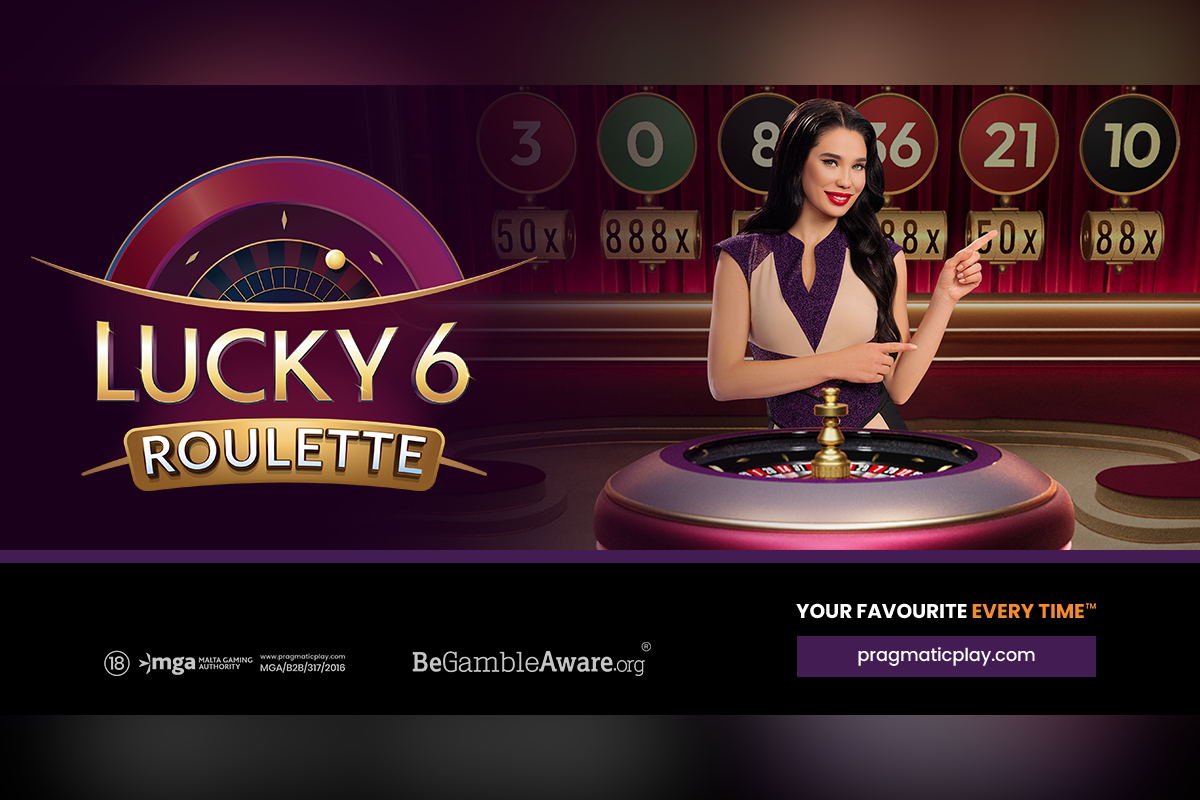 Reading Time:
< 1
minute
Pragmatic Play, a leading content supplier to the iGaming industry, is adding a thrilling twist to a casino classic with the debut of Lucky 6 Roulette, its latest live casino release.
The live casino game show maintains the familiar elements of roulette, providing players with their favourite betting types, while introducing six lucky numbers with each game round.
After bets are closed, each lucky number is given a unique lucky multiplier between 50x to 2,088x the player's bet, boosting the winning potential to exciting new heights. Any players who have placed a straight-up bet on a winning lucky number will be awarded the lucky win with its assigned multiplier prize.
Lucky 6 Roulette joins Pragmatic Play's rich suite of live casino games, which includes recent cutting-edge adventure-themed game show Treasure Island.
"Lucky 6 Roulette takes the excitement of live roulette to the next level," the Chief Operating Officer for Pragmatic Play, Irina Cornides, said. "It's set in a stunning studio that serves up rich visuals to complement the premium elements of roulette while delivering players six chances to win boosted prizes with each game round.
"Pragmatic Play is always looking to offer new ways to enjoy live casino. Lucky 6 Roulette joins many other favourites in a portfolio that continues to power up new possibilities of play for operators and their players."
Rhino.Bet Names Henry Brooke as its Horse Racing Ambassador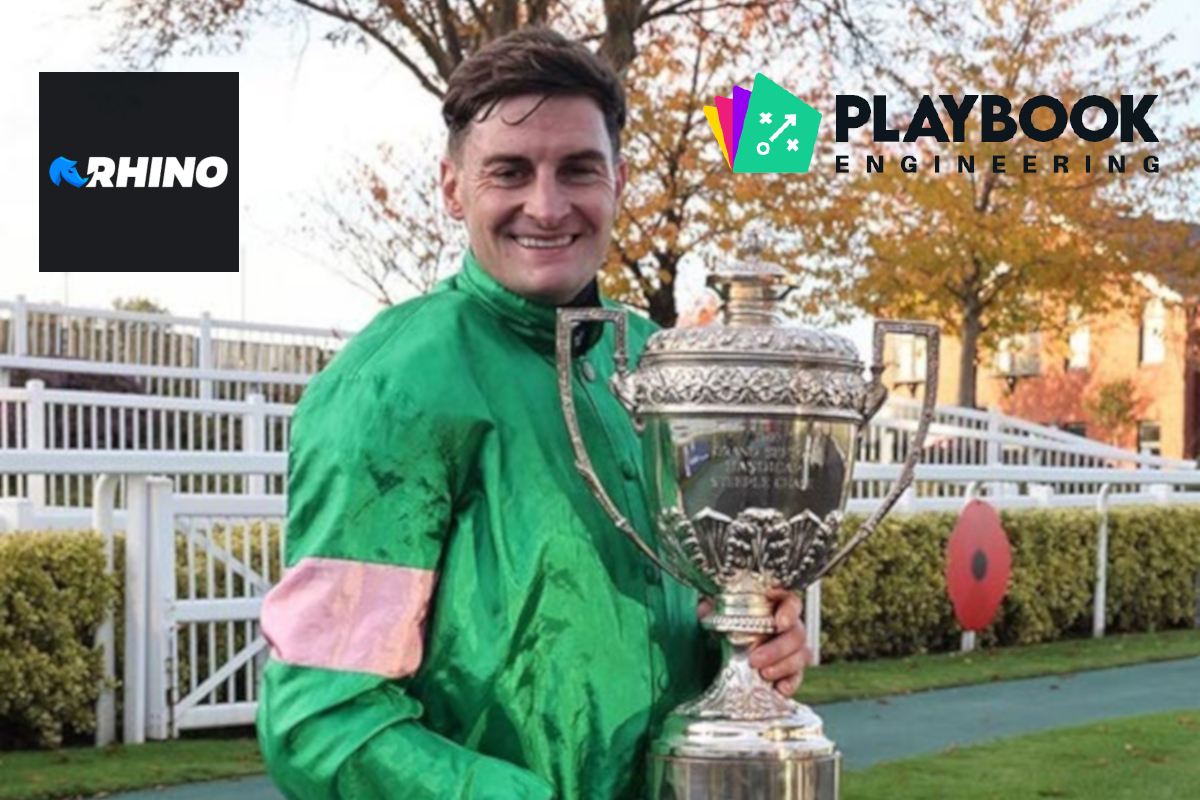 Reading Time:
2
minutes
Leading jockey steps into the role for 2023/24 season
Rhino.Bet, a leading brand within Playbook Engineering's award-winning platform, has announced that Grade 1 winning jockey Henry Brooke (pictured) has become its horse racing ambassador for the 2023/24 jumps season.
Brooke is one of the north's leading jockeys, whose career high came in 2019 when he won the Grade 1 Fighting Fifth Hurdle at Newcastle on Cornerstone Lad. Other notable successes for the former Conditional Champion include wins in the Rendlesham Hurdle and Eider Chase along with three Rowland Meyrick Handicap Chase wins on three different horses for three different trainers.
Despite his share of injuries over the past three seasons, the 31-year-old has continued to make a name for himself as one of the leading jockeys on the Northern Racing circuit and his partnership with Oliver Greenall and Josh Guerriero is propelling him to even greater success. That alliance has included a first win for both parties in France with the talented Gesskille.
"I'm truly excited to be linking up with Rhino Bet," Brooke said. "It's putting a huge amount into sponsoring races at Carlisle, Market Rasen, Huntingdon and Nottingham and this ties in nicely with my role as Jockey Club Small Course Ambassador.
"I'm fitter than I've ever been as I have ramped up my gym work; cardio, high intensity interval training and strength conditioning topped off with my new ice bath. This training programme is translating into results on the track and I'm sure it will pay off for Rhino.Bet and its investment in me."
"We're thrilled to welcome Henry Brooke to the Rhino.Bet team," the Head of Retention for Rhino.Bet, Ceiron Jones, said. "Henry is not only a top jockey but a really nice guy and we're chuffed he's chosen to carry the Rhino logo over the jumps this season. We're continuing to invest in small course sponsorship this season and working with Henry complements that strategy perfectly."
Being based in Middleham has allowed Brooke to develop working relationships with a number of the North's leading trainers Brian Ellison and Adrian Keatley. As Rhino.Bet's racing ambassador, Brooke will be previewing his rides as well as providing punters with unique insight into the life of a jockey as well as carrying the Rhino on his breeches.
Nordcurrent turns players into fashion designers with UGC marketplace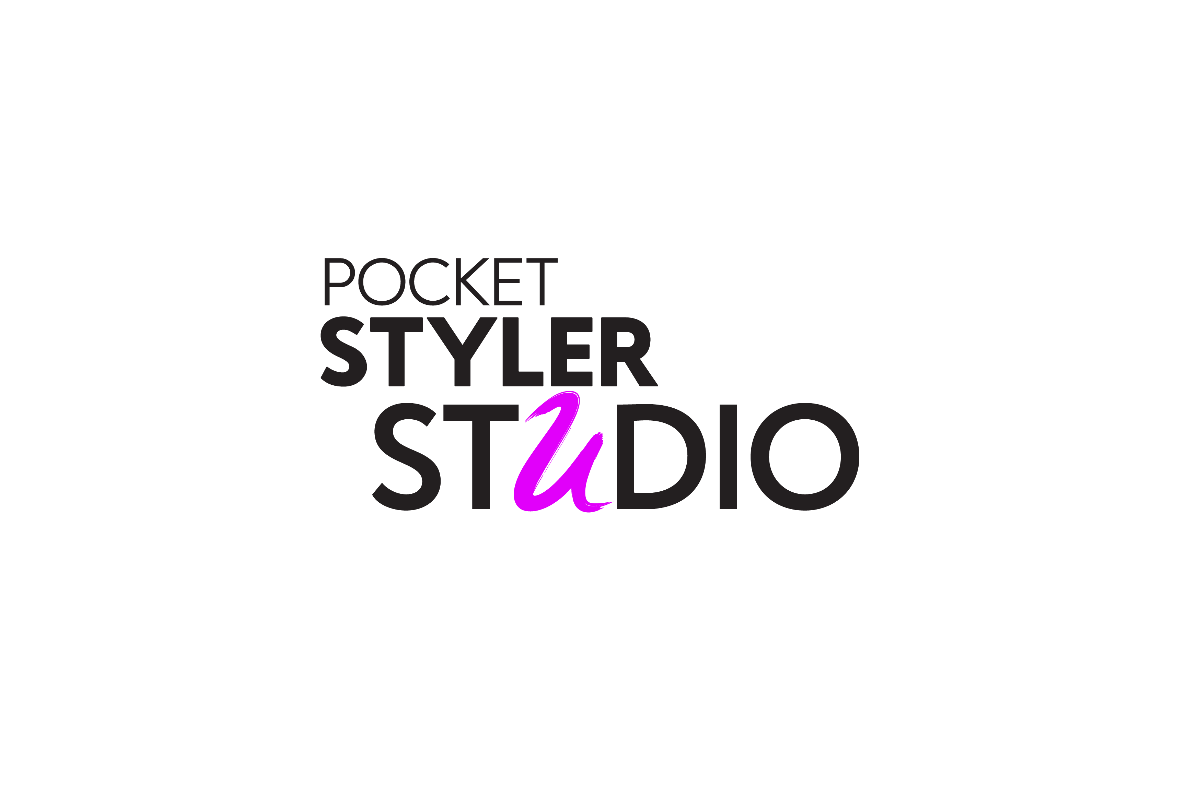 Reading Time:
2
minutes
Developer and publisher Nordcurrent has released a revolutionary update to its leading mobile fashion game, Pocket Styler, with the launch of a new creator platform, Pocket Styler Studio. The digital platform allows players to work like real-life fashion designers to create clothing, shoes and accessories to their exact specifications. Once finished, digital designers can market their creations under their own 'designer label' name and sell them in-game to millions of Pocket Styler's players in return for in-game currency, which has never been possible in a mobile fashion game before.
The gaming skins market is a multi-billion dollar industry, with almost 50% of players buying skins with in-game currency and around 40% buying skins with real money, according to Newzoo. But, conceptualising, drawing and polishing collections takes time, and even with Nordcurrent artists supplying over 100 items every couple of weeks, Pocket Styler players still had a thirst for more items inspired by current fashion, movies, and celebrity looks, thus limiting the time players were spending in the game and subsequently Nordcurrent's revenue.
The integration of user-generated content into Pocket Styler has revolutionized the in-game design process. It has provided players with a wider range of options to choose from while also allowing them to earn in-game currency. This feature has also addressed the creative burden faced by game artists and developers who previously struggled to keep up with the demand for fresh content. Designers now upload over 2,000 original items into the game every day, adding nearly 300 times more content than before the launch of Pocket Styler Studio.
Victoria Trofimova, CEO of Nordcurrent, said: "'With over 100,000 daily active users, Pocket Styler is one of the world's most popular fashion games, and now one of the most advanced thanks to the introduction of Pocket Styler Studio. It provides a platform for creators to become professional digital fashion designers who can build their brands and promote their designs globally.
"By empowering players and letting them design and sell their clothing, we hope to inspire the next generation of fashion designers while supporting them as active contributors to the game they love, helping us form a community of designers who play a genuine part in making the game even better."
Pocket Styler Studio has been in beta since February. Currently, over 1,000 designers are creating items for the game, and another 5,000 designers are expected to upload daily in the first year of launch, creating trillions of outfit combinations and millions of new looks submitted weekly. Nordcurrent is also testing the option of designers earning real currency from their designs in the future.
Designs are saved into a designer's profile until they are ready to be marketed. Once on sale, individual designers can track their brands' success by 'Publishing' items and assessing how many sell. Players can choose a name for their designer label and earn 'Gems', the in-game currency, for every item sold to other players. Pocket Styler Studio is available globally; players must have Pocket Styler installed on their phones and have a free Nordcurrent ID to use Pocket Styler Studio, which can be accessed through a browser.
Launched in May 2021, Pocket Styler is based on attending different in-game events, creating looks based on the criteria of the events, submitting those looks, getting scores, and competing with other players to become "trendsetters" and climbing on top of the leaderboard. The game has 21 million downloads, with 100,000 players spending 10,000 hours on the app and giving 10 million votes to outfits daily.