BACTA: FOBT clampdown impact "exaggerated"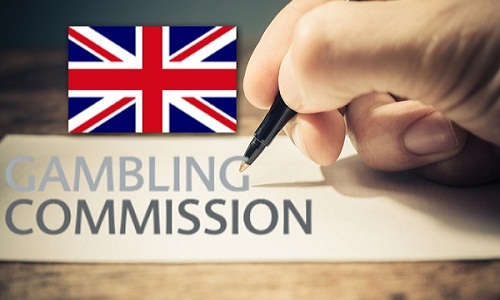 Reading Time:
2
minutes
The British Amusement Catering Trade Association or BACTA, the body representing the UK's amusement industry, suggested that the influence of the proposed cuts to stakes on Fixed Odds Betting Terminals (FOBTs) has been "exaggerated".
Citing its self-assigned research, run by the Centre for Economics and Business Research (CEBR), BACTA clings to the belief that the industry losses from deterioration in stake to £2 could be up to 47% lower than those proposed by the Government's initial impact assessment.
The report further states that the decline in gross gambling yield to high street betting shops is estimated to be £335m, rather than £639m which is the Government's estimated reduction.
CEBR's further research suggests that this £335m figure could be offset by the coincident reduction in the estimated £210m spent on handling problem gambling directly arising from FOBTs in the UK.
Organisations from the Church of England to 93 local authorities across the UK and the Royal Society for Public Health have demanded the Government to order a reduction on FOBT stakes to £2.
BACTA's research goes on to suggest that there would in fact be an overall benefit to the economy should FOBT stakes be reduced to £2, to a net increase of £45m to gross value added.
Announcing the research findings, John White, the CEO of BACTA, said: "This research puts into clear perspective the true impact of a £2 stake on FOBTs on our economy and should provide comfort to bookmakers that doing the right thing and reducing the maximum stake on FOBTs to £2 will still leave them with plenty of profit to invest in their businesses."
"While there will be some cost to bookmakers from lower FOBT stakes, it is a necessary one to protect consumers from the everyday risk of gambling harm on the high street. "
"The £100 stake on FOBTs is a dangerous anomaly in gambling regulation that Government has rightly chosen to address. We urge a reduction to a £2 stake. That brings these machines in to line with the rest of the market, and puts the needs of player protection first."
Oliver Hogan, the Director and Chief Economist at CEBR added: "In undertaking its independent assessment, CEBR has sought to monetise a wider range of potential impacts of a policy of maximum stake reduction on B2 machines. It goes beyond the revenue losses that might be imposed on the current operators of B2 machines (mainly the Licensed Betting Operators)."
"We demonstrate that, under different assumptions that better reflect the profile, circumstances and likely behaviours of B2 players, the policy would be not nearly as detrimental to the LBOs as has been portrayed."
"In fact, there could even be a net boost to the economy and to employment if there is attrition from gambling and if the fall in demand for B2 leads to higher demand for more labour-intensive forms of gambling. Once the potential wider benefits to society that could be realised if a B2 stake reduction leads to a declining prevalence or severity of problem gambling, the case for the policy is even more favourable."
Online Casino and Bookmaker BETZEST™ goes live with GameArt™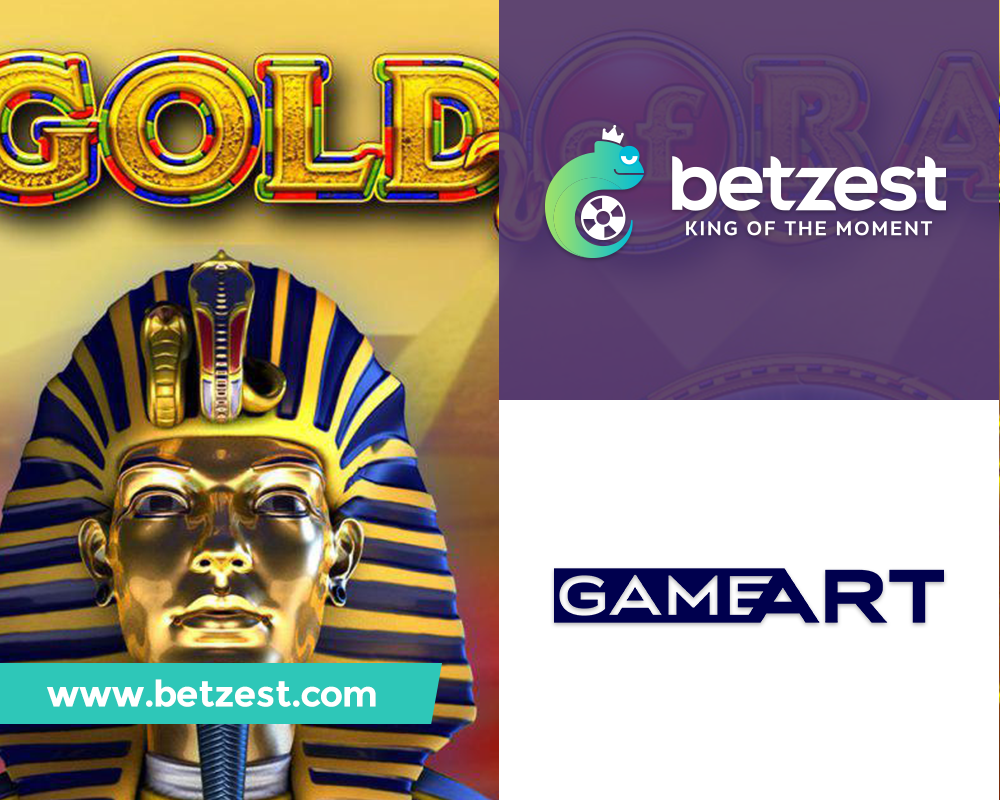 Reading Time:
1
minute
Online Casino Betzest™ has enlarged its offering of casino games by launching the full suite of GameArt™ online gaming content.
The agreement includes GameArt™ full collection of games including popular slots like Atlantis World, Tesla, Gold of Ra, Caligula, ThunderBird, Santa's farm and many more.
Online casino and sports betting operator Betzest are facing significant growth since its launch in 2018 and its portfolio now boasts over 1600 premium online slots on its cutting-edge platform.
Marius Filip, Founder/CMO at Betzest, said: "In a highly competitive sector we listened to requests of our players and we are very happy to straighten our Casino vertical and bring revenue-enhancing GameArt™ slots into Betzest. Stay tuned as we have a few exciting things coming up in the next period of time."
About Betzest
Betzest is your leading premier Online Sportsbook and Casino operator, fresh to the online gambling industry for 2019. Run by a veteran team of experienced gaming experts.
Due to its unique product and marketing proposition, Betzest is rapidly establishing itself as one of the most trustworthy and reliable gaming companies on the market
Betzest is offering unrivaled sports betting and casino games experience. Betzest also offers Live Betting, Live Casino, Live Bingo and Virtual Sports services. Betzest has gone from strength to strength in previous months and continues to dominate the online gambling industry with its robust and multi-functional online sports betting & Casino Company. Today Betzest has more than 55 employees across four offices all committed to delivering amazing player experiences on each of their verticals, partnering with top providers of only the highest quality.
Tom Horn strengthens its expansion into Portugal with Betclic Group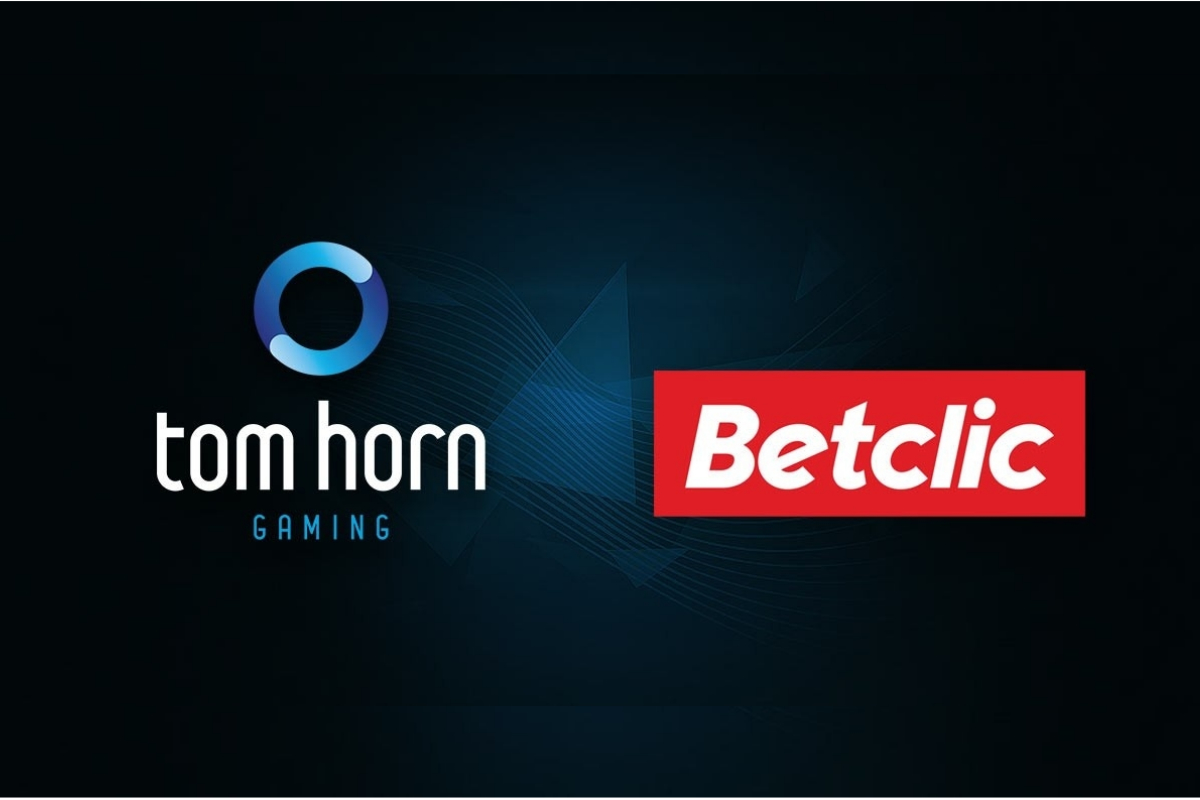 Reading Time:
1
minute
Malta-based online casino software supplier revealed that a selection of its gaming content has been made available to online gaming operator Betclic Everest Group in Portugal.
Players in this market can now enjoy the fast-growing provider's portfolio of engaging slots including their top performing titles like Panda's Run, Book of Spells or a world-wide favourite 243 Crystal Fruits.
Ondrej Lapides, CEO at Tom Horn Gaming said: "We're excited to see our video slots live in Portugal with Betclic Group. Betclic's decision to include our games in their offering is a fitting testament to quality and high standards featured in our gaming products. We're positive our titles will enrich Betclic's slot library and their players will appreciate them greatly.
François Dogon, Casino Games Specialist at Betclic Group added: "Tom Horn Gaming has been demonstrating the quality of its games for a while now and it was a very obvious choice for us to add their portfolio to our casino offering. I'm certain that our players will be equally impressed by the quality, innovation and amazing features Tom Horn content is renowned for."
Global Gaming Almanac 2019 & Online Subscription with Gaming Revenue Data by Gaming Type Per Country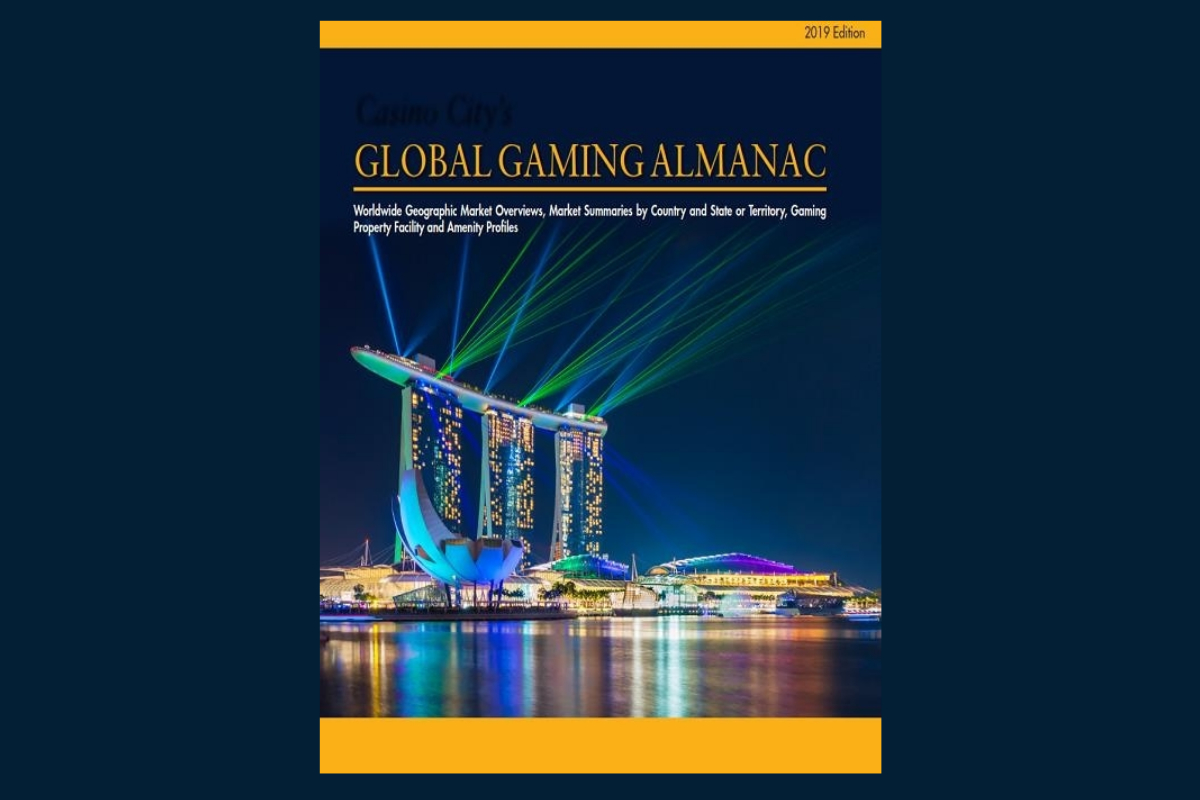 Reading Time:
3
minutes
The "Global Gaming Almanac – 2019 edition" newsletter has been added to ResearchAndMarkets.com's offering.
Complete Overview of Gambling Worldwide
Covers every world gaming jurisdiction with market summaries, financial data, statistics and profiles of properties, owners and regulators.
Provides market, financial, legal, and regulatory information about land-based and online gambling in 280+ regions and jurisdictions around the globe.
Will help you gather world market data to support your business plan, analyze local and foreign competitors, and monitor global trends.
Global Gaming Almanac
From a synopsis of each jurisdiction's gaming activities to details on the participating properties and property owners, the Global Gaming Almanac provides a complete and well-organized overview of the gambling market in every country outside the U.S. and Canada.
The Almanac describes each segment of the gaming industry including casino and card room gaming, race wagering, sports betting, commercial bingo, lotteries, charitable gaming, and online gaming. Annual financial statistics are provided in charts and tables along with the historic and current regulatory environment in each jurisdiction, an overview of pending legislation, and major trends. Counts and distribution of gaming properties, devices and tables are given along with profiles of properties, owners and regulatory agencies.
The Almanac will help you gather international market data to support your business plan, analyze local and foreign competitors, and monitor global trends. As an added bonus, the Almanac appendix provides country-by-country Consumer Price Index (CPI) tables and currency conversion information.
Features
Coverage of nearly 300 international gaming jurisdictions
Gaming property counts
Device and table counts and distribution
7,000 international property profiles
Over 900 property owner profiles
700 regulatory agencies
2014-2017 gaming revenue data by gaming type per country (available for some jurisdictions)
2014-2017 year-over-year gaming revenue growth (available for some jurisdictions)
Annual taxes collected from gaming activities (available for some jurisdictions)
Financial data provided in local currencies and in U.S. Dollars
Online Subscription
The Global Gaming Almanac Online Subscription additionally contains:
Global gaming interactive analysis tool with location and statistical data for all gaming properties outside the U.S. and Canada. Use the analyzer tool for custom gaming property marketplace analysis by geographic area and by type of gaming facility.
Interactive global gaming property maps displaying the locations of every gaming property outside the U.S. and Canada.
More than 1,900 annual reports covering international (non U.S. and Canadian) gaming businesses that publish their financial results.
Global regulatory agency and commission directory with contact data for 700 regulatory agencies and commissions around the world (outside the US and Canada) with website and e-mail addresses, agency or commission contact names and titles.
Online access to the current printed Almanac and prior ten editions of the Almanac in searchable electronic format
Key Topics Covered
1. Preface
2. Overview of Gaming Worldwide
3. Gaming in Africa
Algeria
Angola
Benin
Botswana
Burkina Faso
Burundi
Cameroon
Cape Verde
Central African Republic
Comoros
Democratic Republic of Congo
Djibouti
Equatorial Guinea
Ethiopia
Gabon
Gambia
Ghana
Guinea
Ivory Coast
Kenya
Lesotho
Liberia
Madagascar
Malawi
Mali
Mauritius
Morocco
Mozambique
Namibia
Niger
Nigeria
Runion
Rwanda
Sao Tome and Principe
Senegal
Seychelles
Sierra Leone
South Africa

Eastern Cape
Free State
Gauteng
KwaZulu-Natal
Limpopo
Mpumalanga
North West Province
Northern Cape
Western Cape

Swaziland
Tanzania
Togo
Tunisia
Uganda
Zambia
Zimbabwe
4. Gaming in Asia and the Middle East
Armenia
Azerbaijan
Bahrain
Cambodia
China
Egypt
Hong Kong
India
Indonesia
Iraq
Israel
Japan
Kazakhstan
Laos
Lebanon
Macau
Malaysia
Mongolia
Myanmar
Nepal
North Korea
Philippines

Cagayan Economic Zone and Freeport

Saudi Arabia
Singapore
South Korea
Sri Lanka
Taiwan
Thailand
Turkey
Turkmenistan
United Arab Emirates
Vietnam
5. Gaming in the Caribbean
Anguilla
Antigua and Barbuda
Aruba
Bahamas
Barbados
Bermuda
Bonaire, Sint Eustatius, and Saba
British Virgin Islands
Curaao
Dominica
Dominican Republic
Grenada
Guadeloupe
Haiti
Jamaica
Martinique
Puerto Rico
Saint Kitts and Nevis
Saint Lucia
Saint Vincent and the Grenadines
Sint Maarten
Trinidad and Tobago
Turks and Caicos Islands
United States Virgin Islands
6. Gaming in Central and South America
Argentina
Belize
Bolivia
Brazil
Chile
Colombia
Costa Rica
Ecuador
El Salvador
French Guiana
Guatemala
Guyana
Honduras
Nicaragua
Panama
Paraguay
Peru
Suriname
Uruguay
Venezuela
7. Gaming in Europe
land Islands
Albania
Alderney
Andorra
Austria
Belarus
Belgium
Bosnia and Herzegovina
Bulgaria
Croatia
Cyprus
Czech Republic
Denmark
Estonia
Faroe Islands
Finland
France
Georgia
Germany
Gibraltar
Greece
Guernsey
Hungary
Iceland
Ireland
Isle of Man
Italy
Jersey
Kosovo
Latvia
Liechtenstein
Lithuania
Luxembourg
Macedonia
Malta
Moldova
Monaco
Montenegro
Netherlands
Norway
Poland
Portugal
Romania
Russia
Serbia
Slovakia
Slovenia
Spain
Sweden
Switzerland
Ukraine
United Kingdom
8. Gaming in North America
Canada
Mexico
United States
9. Gaming in Oceania
Australia

Australian Capital Territory
New South Wales
Northern Territory
Queensland
South Australia
Tasmania
Victoria
Western Australia
Christmas Island
Cook Islands
Fiji
French Polynesia
Marshall Islands
Nauru
New Caledonia
New Zealand
Norfolk Island
Northern Mariana Islands
Palau
Papua New Guinea
Samoa
Solomon Islands
Vanuatu
10. Gaming on Cruise Ships
11. Gaming Property Owners
12. Gaming Properties Ranked by Size
Gaming Machines
Table Games
Poker Tables
Bingo Seats
Gaming Positions
Hotel Rooms
13. Gaming Properties Grouped by Property Type
Planned
Under Construction
Racinos
Dog Tracks
Horse Tracks
Casino Cruises
Cruise Ships
14. Appendix A: Assumptions and Methodology
Companies Mentioned
A & S Leisure Group Ltd.
Administradora Mexicana de Hipodromo S.A. de C.V.
Admiral Casino Technology S.A.
Admiral Casinos & Entertainment AG
Admiral International Casinos d.o.o.
AHM Automaten Verleih und Vertriebs GmbH
Alexandra Race Club
For more information about this newsletter visit https://www.researchandmarkets.com/r/ufu216