ICE 2018 – BTOBET LAUCHES ITS NEW CAMPAIGN 2018 "Technifying iGaming Tour 2018. The evolution"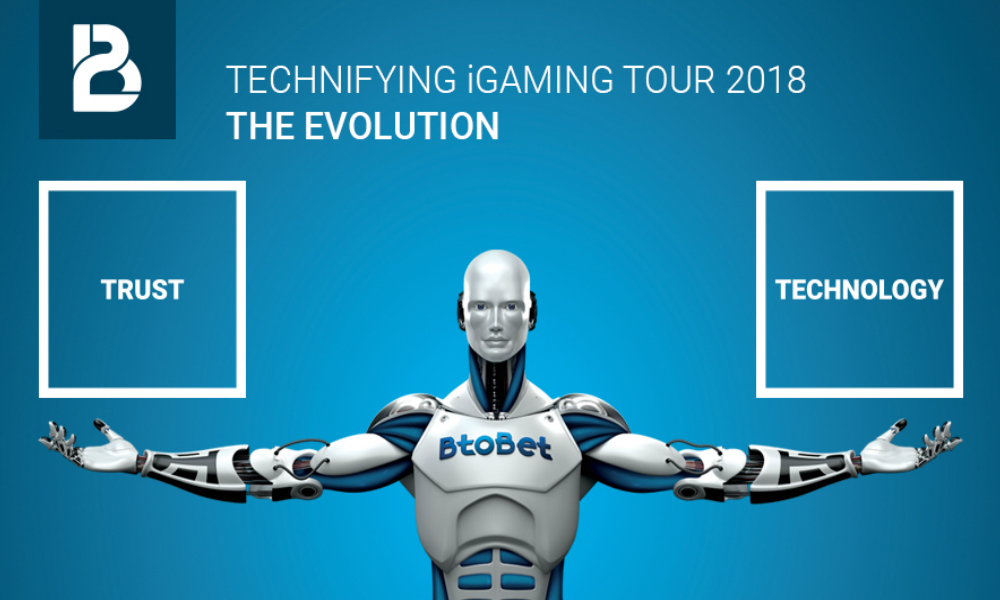 Reading Time:
2
minutes
Malta, 18th January, 2018 –The multinational iGaming and Sports betting technology provider BtoBet will be showcasing its comprehensive suite of products including a full sportsbook platform and services called Neuron Sports for bookmakers and an iGaming Platform and services called Neuron Gaming at ICE Totally Gaming 2018.
In London, BtoBet will launch its new campaign: "Technifying iGaming Tour 2018. The evolution", which builds on last year's campaign. The previous robotic-hand image has evolved into a full-body humanoid, with real human eyes, representing how BtoBet transforms technological skills into human ability.
Functionality becomes competence, helpfulness becomes benevolence, and reliability becomes integrity.
At ICE, BtoBet will highlight how its technology is the perfect combination of computer science and human ability, a combination that will ensure that clients enjoy a substantial brand impact in the market.
To illustrate the technological transformation that BtoBet offers, professional Acroduo dancers will provide a performance that expresses the perfect metaphor for what BtoBet can do for its partners.
Commenting on the performance, BtoBet's CMO Sabrina Soldá said:
"They will show how technology constantly morphs, as our platform does. Neuron Sports and Neuron Gaming, both deploy a flexible technology, ensuring that our clients can change with the circumstances and evolve with our product. The Acroduo dancers represent how a well-matched partnership, works, each with a part to play in achieving the end goal. We team up to support, embrace opportunities and win together, all in full TRUST."
Talking about the new campaign, Soldá highlighted:
"BtoBet is a partner, not a supplier, and as partners we provide constant support to our clients; our support department is working closely with our client's operations team – as colleagues – helping them during the everyday operational job, identifying their needs and working side by side. All bookmakers and operators that wish to see their brand evolve and become unique in the market will have the chance to meet us at ICE," and concluded, "We are looking forward to participating at ICE 2018, stand S1-320, 6-8 February."
About BtoBet
BtoBet is a multinational company and is part of a group with 20 years of experience in software development in IT, finance, telecommunication, e-commerce and banking, strongly committed to technology and widely investing in technology research and development. The experience gained in these advanced environments, allows BtoBet to be visionary in the iGaming and Sports betting industry with a deep understanding of the requirements of the market, catching changing trends and anticipating bookmakers' and operators' needs. BtoBet is a true partner in technology, offering a standalone platform and services for the iGaming and Sports Betting industry. It counts on a very talented, continuously trained development team and day to day management support to clients. BtoBet allows licensees to be unique in the market, by giving them the opportunity to completely personalise their offers for Sports betting and iGaming business, online mobile and retail. BtoBet has technical branches with large ever-growing teams of developers in Skopje, Ohrid, Bitola, Belgrade, Nish, Tirana, and Rome. Malta hosts the commercial and marketing centre. Visit our site on: www.btobet.com
World Cup Betting Report Highlights Opportunities to Heighten Player Engagement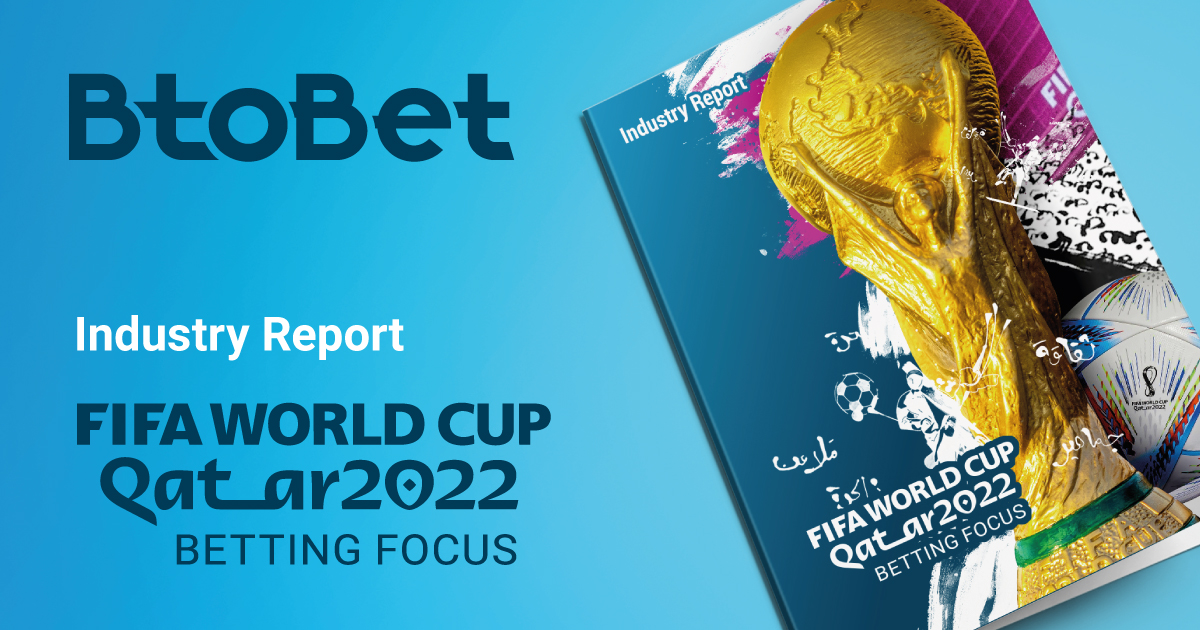 Reading Time:
< 1
minute
Leading sportsbook supplier BtoBet, has published its latest Industry Report focusing on the upcoming World Cup which will be a unique sports event from a number of perspectives.
Not only will this be the first World Cup to be hosted in the Middle East, but for the first time in tournament history this major event will take place during winter time, with leagues around the world taking a winter break allowing the national teams to take part in this prestigious tournament.
These unique set of circumstances will feature back-to-back sports events which will also characterise the post-tournament phase, with domestic leagues resuming after only a handful of days after the Final takes place.
What this does is create a unique opportunity for bookmakers to acquire players and retain their engagement post-tournament by providing a content offering and betting products which are scalable beyond the World Cup.
BtoBet's "World Cup Betting Focus" also analyses bookmakers' needs and requirements to leverage the landscape the unique events surrounding this year's tournament, and how to increase the ARPU by heightening player engagement during and in the post-tournament phase.
The report focuses particularly on the need for bookmakers to:
• Have a solid pre-match and live offering
• Maximise the stacking of matches
• Provide a localised World Cup offering to fill the gaps between events
• Have at their disposal data-driven tools to maximise player engagement
BtoBet Signs Deal with Long Island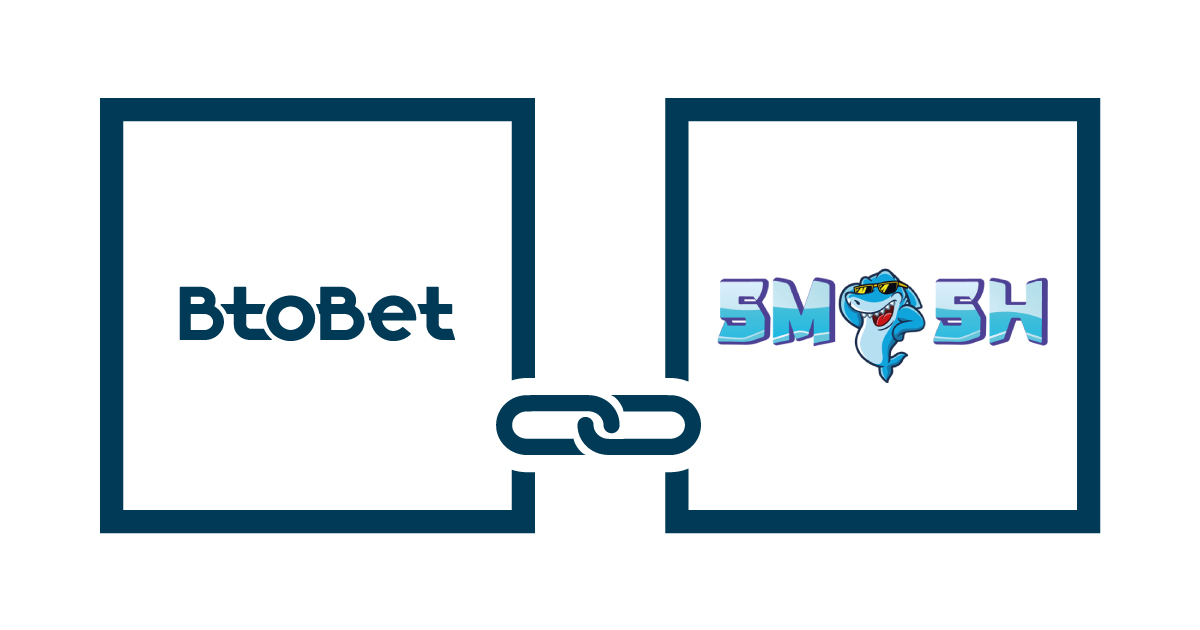 Reading Time:
2
minutes
Aspire Global's BtoBet has signed an agreement with entertainment company Long Island to power its LatAm-focused "Smashup" brand. Smashup is amongst the first partners to be powered by BtoBet's cutting-edge sportsbook platform via its native integration on Pariplay's Fusion aggregation platform.
The native integration of the Neuron 3 sportsbook on the Fusion platform addresses operators' pain points particularly those relating to a long time-to-market due to the complex nature of integrating a quality third-party sportsbook platform, and the challenges associated with multiple platform integrations.
Through this agreement, apart from providing access to its high-powered sportsbetting platform, BtoBet will also be providing expert risk management, and a vast portfolio of pre-match and live sports events on a monthly basis.
"I am pleased to welcome Smashup to BtoBet's large family, particularly because it is one of the first brands utilising BtoBet's sportsbook platform via Pariplay's FusionTM platform. Not only is this an industry-first approach for operators to gain access to a quality sportsbook in a very short time-to-market, but furthermore it removes all the complexities which typically accompany the integration of multiple platforms. I am positive that BtoBet's Neuron 3 sports betting platform, in parallel to our risk management services, will be key in the brand's target of increasing its marketshare in the LatAm region," Dima Reiderman, Chief Operating Officer at BtoBet, said.
"We are pleased to partner with an experienced partner such as BtoBet, which has a proven track record in South America. I am also highly satisfied with the simplified integration of the sportsbook platform, a process that would usually require a significant investment for an operator in terms of financials, technical and human resources. I am positive that together with BtoBet Smashup's brand will maintain its growth trajectory and eventually increase its regional presence," Justin Wong, COO of Long Island, said.
"UK BETTING FOCUS" ANALYSES GROWTH OF SPORTS BETTING VERTICAL AMID INCREASING PLAYER ENGAGEMENT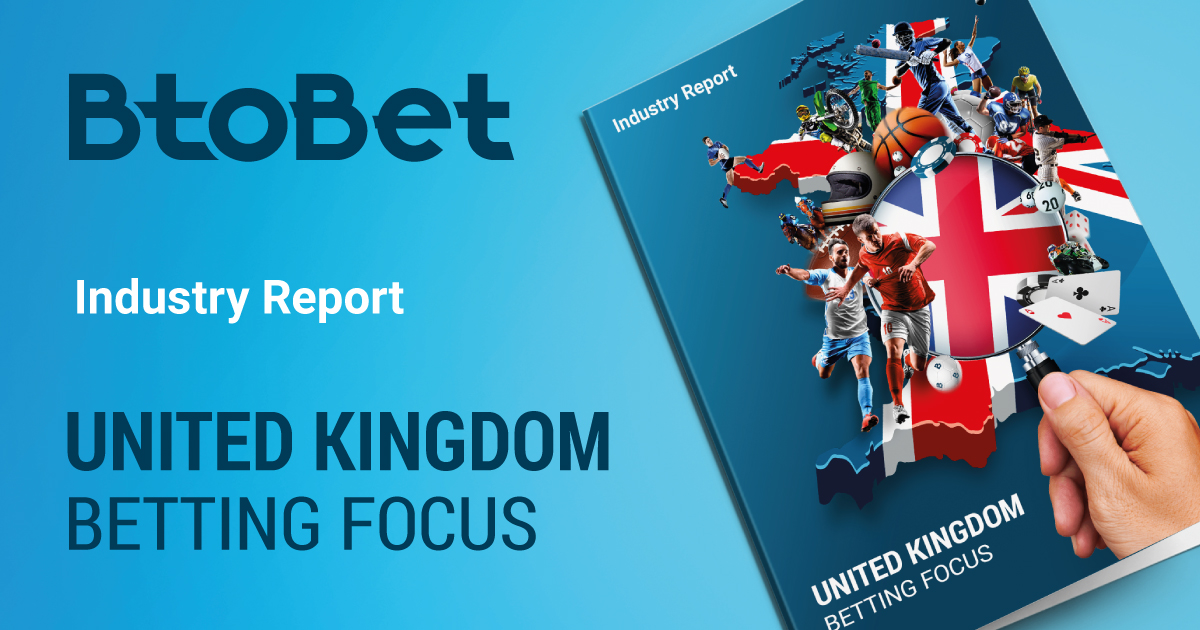 Reading Time:
< 1
minute
Leading sportsbook provider BtoBet has published a new Industry Report focusing on the bustling online UK betting and gambling maket.
The "UK Betting Focus" analyses sports betting as one of the most popular forms of online betting in the market, and the different levels of engagement of the local punters.
BtoBet's Report also details how the market has evolved over the past couple of years, and how the country has established itself as the leading market in Europe.
More specifically the "UK Betting Focus" gives an in-depth insight of the market specifically regarding:
• Sports betting vertical market share in comparison to other verticals
• Segmentation of the sports betting vertical;
• The growth of sports betting in terms of GGR;
• Active players;
• Sessions Lengths
The "UK Betting Focus" is available for free and can be accessed on BtoBet.com.
Want to get in-depth information regarding the UK iGaming industry's potential? Get in touch with our local experts on [email protected]