NSoft releases its products to Fortuna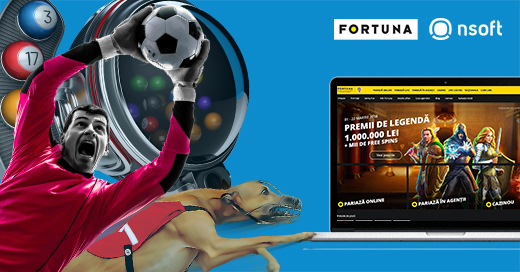 Reading Time:
2
minutes
NSoft , provider of premium gaming software solutions has released its most lucrative products to a new customer from Romania. NSoft's Lucky Six, Live Betting MTS and Greyhound Races were released in retail on SEVEN platform to Fortuna, one of the largest Central European betting operators.
Advanced Jackpot System, NSoft's premium system for managing the jackpots throughout the customer's operation, was released as an addition to virtual games. If you have multiple NSoft games throughout your operation, and want to reward your players through a common jackpot, AJS makes it possible through its powerful and flexible configuration options.
Fortuna is an established brand on the market, trustworthy among customers and existing for over 20 years. It now operates on the Slovak, Polish, Romanian and Croatian markets. Professional and experienced bookmakers with an excellent understanding of local markets are a key feature of the company. At the same time, Fortuna makes clients feel sure that their winnings will be paid out to them quickly.
This cooperation presents another significant milestone in NSoft's market acquisition. In upcoming period NSoft is continuing its work on enabling all customers' requests being just one click away and ensuring the most realistic user experience possible.
NSoft provides top quality software solutions for gaming and betting industry, including platform, virtual games, sportsbook, and lotteries.
Our unique approach to customers and creative software solutions positioned us as one of the top providers of innovative products for gaming industry. A combination of great products, great people, and great culture played a key role in our growth. We understand that strong and long-term partnerships are essential for further development, so we joined forces with world's leading sport data provider – Sportradar.
This means our products are available through Betradar sales channels.
NSoft Portfolio
SEVEN Platform
Virtual Games

Lucky Six
Lucky X
Next Six
Keno 20/80
Slot Car Races
Greyhound Races
Virtual Greyhound Races
Virtual Horse Races
Virtual Drag Races
Virtual Motorcycle Speedway
Roulette
Jackpot System

Sportsbook

Pre-Match Betting MTS & Self-Managed
Live Betting MTS
Pool Betting

Lotteries

World Numbers Service (Developed in partnership with Betradar)

Betradar (games available through NSoft's sales channels)

Virtual Football League
Virtual Tennis Open
Virtual Basketball League
It is NSoft's mission to provide betshop owners with powerful and visually appealing platform, amazing virtual games, and data-packed sportsbook, and help them grow their business.
By developing our state-of- the-art software solutions we are devoted to creating business environment which will maximize our customers' sales opportunities and empower their company to reach new levels of growth.
Our ambition is to continue building value for customers, stakeholders and partners.
You are more than welcome to join us on the journey.
We would be delighted to work with you!
Contact emails:
[email protected]
[email protected]
Sector within the industry: betting/gaming software provider
NSoft's numbers betting for Fortuna Czechia's web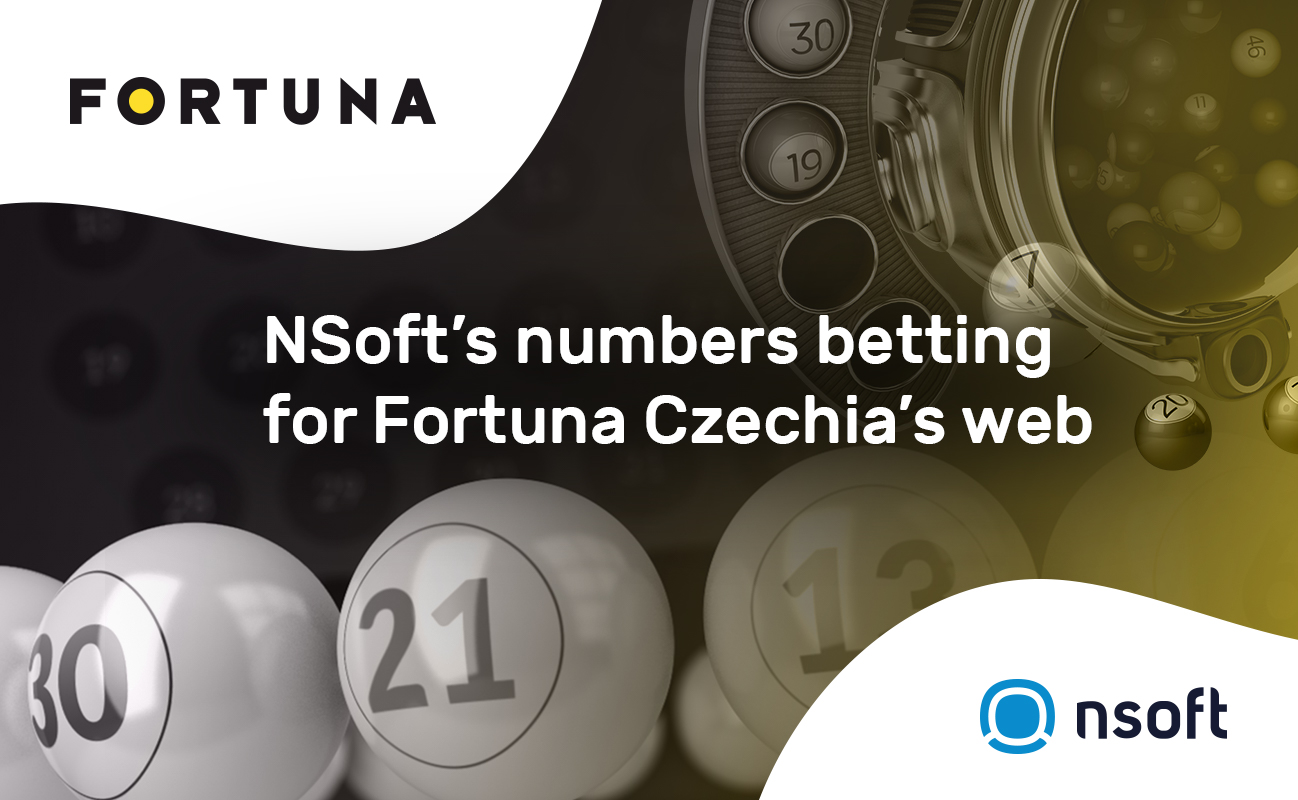 Reading Time:
< 1
minute
Fortuna Czechia has integrated NSoft's numbers betting games into its existing online business for the Czech Republic's market. Lucky Six, the most popular draw-based betting game from NSoft, is now available to Fortuna Czechia's online players. The web integration has also included Lucky X and Next Six, irreplaceable companions of Lucky Six evergreen.
Lucky Six by NSoft has been thriving in Fortuna Czechia shops. The game was first released at the beginning of 2019 in retail. It exceeded and doubled the results compared to the initial expectations and projections. The popularity of the game among Fortuna Czechia's players has paid off for one lucky winner in particular. Namely, in February 2020, a lucky Lucky Six's player won an impressive amount of 24.9K EUR.
"Lucky Six excels. The game is popular at every market and on every channel. Neat design and simplicity are the main assets of Lucy Six followed by clean backend solution and constant improvement of user experience and user interface. It really stands out. We are very happy to have it integrated into Fortuna Czechia web as well, after a successful year and a half in Fortuna's bet shops" stated Karlo Kralj, Regional Sales Manager at NSoft.
"Based on a great experience with the Lucky Six lottery launched in our retail stores in 2019, I'm happy to announce that also our online customers can enjoy this unique game on mobile and desktop. In addition to Lucky 6, we have introduced another 2 new games and I believe all of them will become very popular and attractive to both our existing and new customers," said David Vaněk, CEO of Fortuna Czech Republic.
NSoft's virtuals on EveryMatrix platform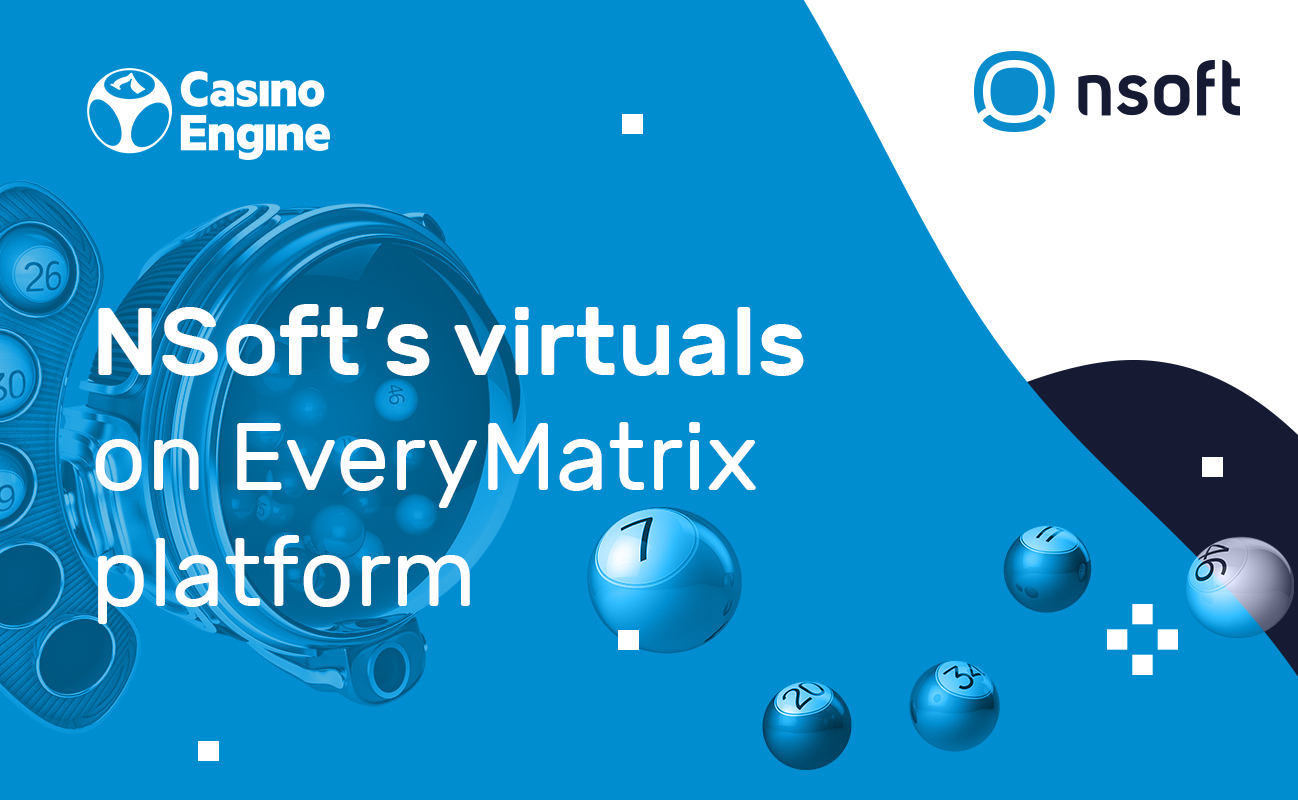 Reading Time:
< 1
minute
NSoft and EveryMatrix have penned a business deal in 2019 focusing on the accessibility of the products to the clients as the main drive in terms of business.
NSoft's virtual sports betting games, as well as draw-based games, have been integrated into CasinoEngine, EveryMatrix's iGaming Integration Platform. This will bridge the limitation in terms of accessibility of NSoft's games to a significant portion of potential clients.
"We are pleased to be welcoming NSoft in our vast network of content suppliers. The diversity and high-quality of their virtual games' portfolio impressed both our clients and our casino team. It proved to be an excellent solution in the context of the recent sports events crisis." stated Amund Stensland, CasinoEngine COO.
NSoft's games have already been successfully integrated into the online business of three betting operators, EveryMatrix's clients.
"This is something different for us and it's really exciting. In essence, we are the platform provider as well. The partnerships like this are great to overcome challenges in business. It includes three parties, working together to bring the best content to the punters. I am really glad to see this in action and very proud to be a part of the process," stated Lazar Miucin, VP of Strategic Partnerships at NSoft.
Powered by EveryMatrix, CasinoEngine is the leading casino integration and productivity platform. Its vast content library, totaling over 11,500 games from 175+ suppliers and 450+ jackpots, provides access to a wealth of content and enables easy market access via one single integration.
NSoft is a widely recognized software provider for the betting industry. It operates in 35+ regulated markets and provides supreme software solutions for online gaming and sports betting industry including platform, virtual games, sportsbook solution, and lotteries.
To find out more about NSoft, fill out the following contact form.
NSoft and Sportradar to join forces: Global promotion of Vision System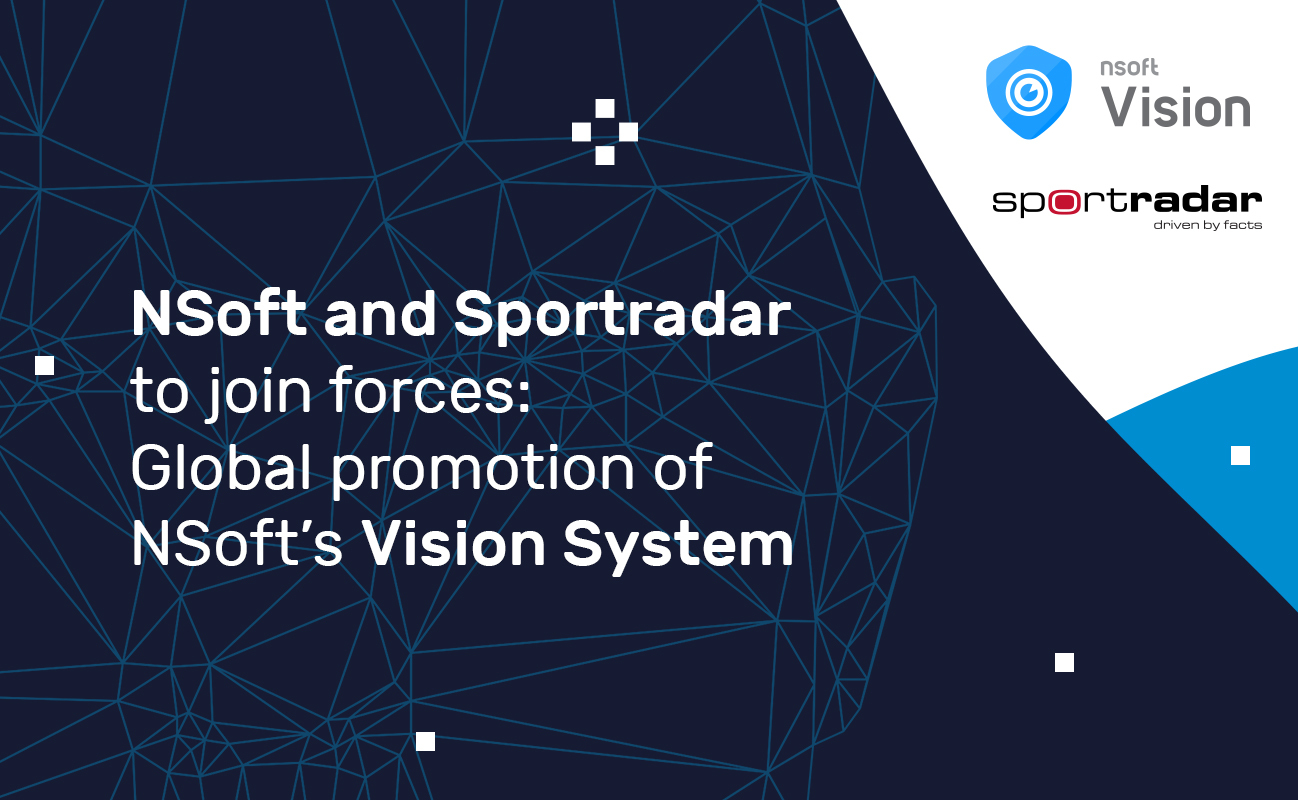 Reading Time:
2
minutes
The extension of the existing cooperation with Sportradar represents the official global launch of Vision
Sportradar's salesforce will take active participation in the promotion and marketing of the Vision System
NSoft and Sportradar have extended their existing cooperation, with an additional agreement signed defining the scope of the collaboration which is dedicated to global product awareness of the NSoft developed Vision software. Vision will launch in Australia and other markets from the beginning of this month.
Vision – see the invisible
Vision is a powerful software based on AI service and face recognition technology. Business-wise, NSoft Vision is an AI-boosted Video Management System prioritizing the data utilization to make better business decisions.
Vision covers all surveillance industry standard features such as continuous recording, live stream, playback functionality as well as motion recording and motion area search. Moreover, Vision is able to generate data such as face recognition, age, gender, and emotion prediction as well as to detect camera frame hotspots and present them in the form of heat maps.
The system also allows users to identify, categorize and mark highly relevant customers. It enables companies to spot high-risk individuals or VIP clients, an action that significantly raises the quality of day-to-day business operations.
The true asset of Vision is a user-friendly client interface and reporting system as well as 24/7 support by NSoft's specialists. Vision is a system for companies that value the data-backed decision-making process.
"With Vision, the company doesn't have to guess what are its customers' habits – the company knows it, it is already a step ahead," stated Emina Ćehajić, NSoft's VP Business Development and added: "Vision is truly an asset in terms of business intelligence and we love what it does for our customers. Over the course of 2019 and in Q12020 we have got excellent feedback from our partner-companies who were insightful to implement the Vision system and its data into day-to-day operations. In a short period of time, they have empowered their businesses by data-driven decision making. I am delighted that Sportradar also recognized the potential of the product and will join us on this exciting journey of global market penetration."
"The team at Sportradar see the potential that Vision brings to the market, and are excited by this truly innovative product. The practical applications of Vision are endless, especially in the area of sporting integrity and event security where its capabilities will help federations and sporting bodies alike in tackling the unique issues that they face in those areas", noted Dean Bastin, Global Manager, intelligence and investigation services at Sportradar.