Win Systems furthers GameStar S3 expansion in Costa Rica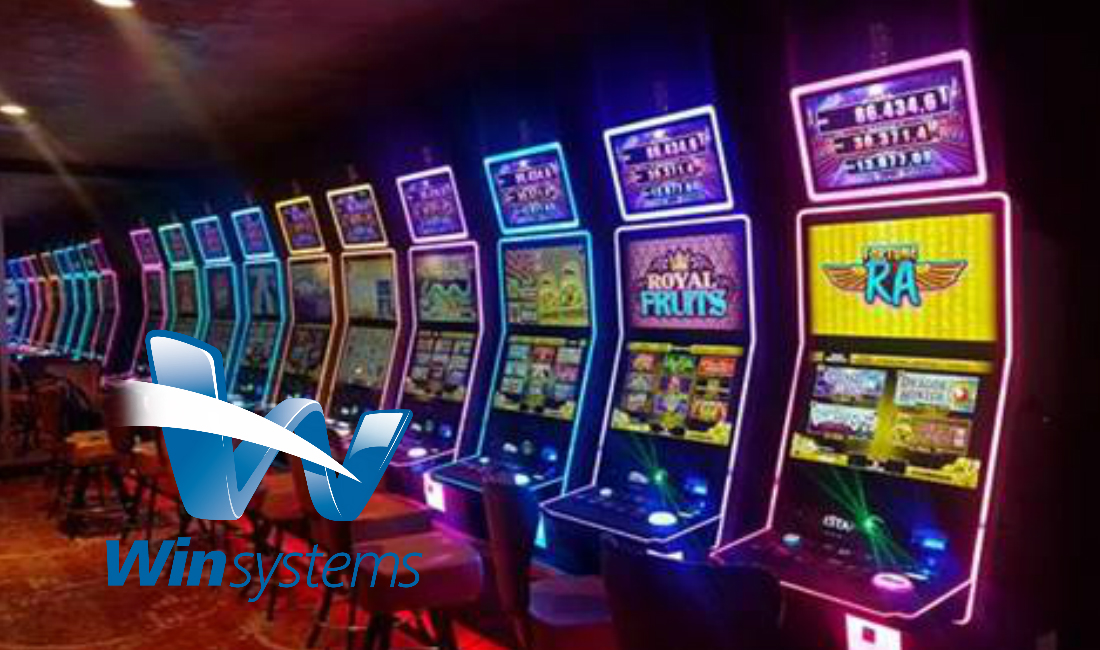 Reading Time:
3
minutes
Malta, 13th March, 2018, – After a successful installation of the first GameStar S3 units in Costa Rica at the start of 2018, Win Systems has reached an agreement to install a new set of slot machines at the well-known Casino Concorde in Costa Rica's capital.
The new installation of 10 GameStar S3 terminals, connected with the Pyramid progressive jackpot, has created great excitement amongst players since integration.
Casino Concorde in San José, with its 250 slot machines and 16 live tables, is one of the most prestigious casinos in the country.
"We are delighted with this installation and is the result of GameStar S3's remarkable success since the first installation in the country. It is a strategic bet for our company and we're already reaping the benefits of further interest from both operators and players", said Manuel Wladdimiro, Sales Director for the Gaming Division in the Caribbean and Central America.
"We are proud that such a reputable casino such as Concorde is willing to put trust in our products. This shows the increasing relevance of Win Systems as a gaming provider in the region, and it is just the beginning of our ambitious growth plan for the coming months."
About Win Systems
WIN SYSTEMS is a provider of casino solutions for the global gaming industry. The company specializes in management systems and gaming machines for all varieties of casinos and lotteries.
It offers a full range of dedicated technology services, including design, programming, installation, operation and maintenance of its systems, with local teams based around the world able to assist partners around the clock.
Win Systems has an extensive track-record of offering the best in class information management systems, recognized throughout the world for providing superior real-time control, stability and reliability for land-based casinos, lotteries, and route operations.
The integration of Gold Club has further cemented Win Systems' position as a global gaming solutions supplier. All Gold Club machines, including slot machines and various versions of electronic roulette, are developed with design quality at the forefront and are popular with players across various jurisdictions.
Incorporating Gold Club has resulted in Win Systems position as an emerging leader in the global gaming industry, with significant and expanding footprints in Europe, the Americas and Africa.
The company is continuously evolving, refining and expanding its product line ahead of market demands, setting trends and creating tools that are becoming essential for its customers' successful operations.
For more information: www.winsysgroup.com || +1 212 206 9325 || Tw: @win_systems
Win Systems apuesta fuerte por la expansión de su GameStar S3 en Costa Rica
Malta, 13 de marzo de 2018 – Tras la exitosa instalación de las primeras máquinas GameStar S3 en Costa Rica a principios de año, Win Systems alcanzó un acuerdo para la instalación de un nuevo grupo de máquinas en el conocido Casino Concorde de la capital del país.
La instalación, compuesta por 10 GameStar S3 conectadas al jackpot progresivo Pyramid, ha creado una gran expectación entre los jugadores desde el momento de su instalación. El Casino Concorde de San José, con 250 máquinas y 16 mesas de juego en vivo, es una de las salas más prestigiosas de Costa Rica.
"Estamos encantados con esta instalación, ya que es resultado del éxito de nuestra máquina GameStar S3 desde que empezamos a instalarlo en el país. Es una apuesta muy fuerte de la compañía y ya estamos recogiendo los frutos del interés que ha despertado entre los operadores y los jugadores", comentó Manuel Wladdimiro, Sales Director de la división de Gaming para América Central y Caribe.
"Nos enorgullece que salas del prestigio del Concorde Casino apuesten por nuestros productos, es una muestra de la importancia creciente de Win Systems en la región, y es sólo el principio de nuestro ambicioso plan de expansión en los próximos tiempos."
Sobre Win Systems
WIN SYSTEMS es un proveedor global de tecnología para la industria del juego y entretenimiento. La compañía se especializa en sistemas y servicios para casinos y loterías, máquinas de juegos basadas en servidores y terminales de video loterías (VLTs). WIN ofrece una completa gama de servicios tecnológicos, incluyendo diseño, programación, instalación, operación y mantenimiento de sus sistemas.
Los sistemas de Win Systems son reconocidos en todo el mundo por su estabilidad y fiabilidad, permitiendo un elevado nivel de control en tiempo real de las operaciones tanto de loterías como de casinos.
En 2016, Win Systems adquirió Gold Club, una empresa proveedora de máquinas de juego y ruletas electrónicas con presencia en más de 50 países de todo el mundo.
La combinación de las dos compañías crea un nuevo grupo líder en la industria del juego con una significativa presencia en Europa, Sudáfrica y América.
Win Systems está evolucionando, perfeccionándose y ampliando su línea de productos para anticiparse a las demandas del mercado. Las soluciones de Win Systems crean tendencia y se convierten en esenciales para lograr operaciones exitosas.
A Sure Bet: Cruise Ship Casinos Pay Off with Jackpots, Friends and Making Guests Feel at Home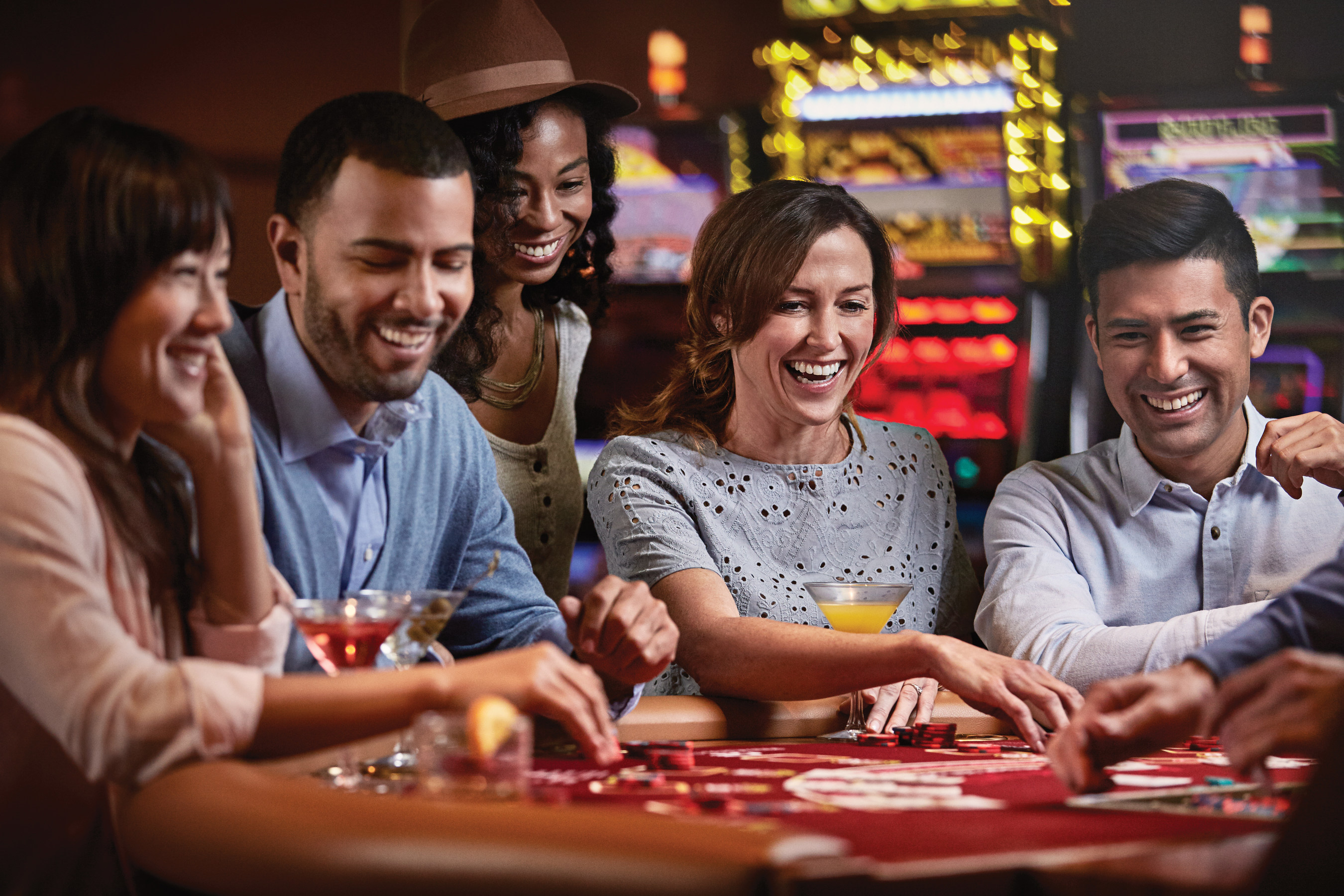 Reading Time:
4
minutes
When Texan Glenda Ostrokol gets on a ship she has a plan: Get to the casino as soon as it opens. She does not gamble on land. But in cruise ship casinos, she's a big player, and receives all the perks that go along with that status.
"Carnival Cruise Line just makes it so much fun," Ostrokol says. "I do love slot machines, and I play them all. And the casino team takes really good care of me."
David Simpson of Leesburg, Fla., says arriving at a ship casino is akin to coming home. He and fellow Carnival Cruise Line players communicate through a dedicated Casino Fan Facebook page.
"We go in there and meet other friends we cruise with from all over the U.S.," Simpson says. "There's always somebody we know, people from Texas, Idaho, North Carolina. And there's not a ship that we go on that we don't know the casino team."
Unlike with casinos on land, cruise guests are typically on board for a week or more, time for relationships to develop.
"We offer them a warm and friendly environment where they can interact with fellow cruisers," says Marty Goldman, senior vice president of global casino operations for Carnival Corporation. "And we have an engaging casino team that takes the time to understand guest needs. We want to ensure that we are different from a typical casino in that way."
Since joining Carnival Corporation from Caesars Entertainment in 2012, Goldman has overseen tremendous growth in the casino realm – as the world's largest cruise company has expanded its gaming operations around the world.
Casino play is popular on all the cruise lines under the Carnival Corporation banner. In addition to Carnival Cruise Line, this includes Princess Cruises, Holland America Line, Cunard, Seabourn, German line AIDA Cruises, Italian line Costa Cruises, British line P&O Cruises and P&O Cruises Australia.
Across the fleet, the most popular gaming option is slots, with Americans and Australians particularly big fans. With more than 100 casinos, Carnival Corporation sees a guest spinning the reels on a slot machine 112 times per second, making it by far the most popular form of gaming.
Tournament play is tremendously popular on ships in North America, and Carnival Corporation has plans to expand slot tournaments elsewhere around the world.
The company paid out more than $1 million in tournaments in the past year. This includes special branded events with tie-ins to Wheel of Fortune and Monopoly, the latter being for the biggest prize money the company ever paid. With guests flocking to these events, they will be expanded across the fleet, with a marquee Spin & Sail event on Carnival Cruise Line in 2019.
Though blackjack is preferred in the United States, the casinos cater to a wide array of tastes for games offering roulette, baccarat and a variety of poker games in different markets.
Goldman says the gaming crowd appreciates innovation, so his team is always on the lookout for what's new and what people want to play on a regional basis.
Among options trending now are arcade-style games for adults and lottery-style scratch tickets.
"We are always looking at what else may be popular," Goldman says. "We want to appeal to as broad an audience as possible."
For frequent players, Carnival Cruise Line's Carnival Players Club is "unlike anything else anywhere on land or sea," Goldman says. Players clubs are also available on Princess Cruises, Holland America Line and expanding to some of the corporation's international brands.
Based on play, perks for players include everything from complimentary drinks to free cabins. Special events see top players invited to participate in unique and exciting experiences, which elevates the energy in the casino for all guests.
"People like engaging with other people who play," says Goldman.
Behind the scenes, a new casino management system will allow more customized incentives for players.
"We will be able to offer an incentive based on what you are playing in real time," Goldman says.
As it looks to expand its audience, Carnival Corporation has strategic partnerships with casinos on land, with qualified players offered a certificate for a free cruise. This enables the cruise company to draw new-to-cruise players to its casinos.
There are some differences in cruise ship play. With a more relaxed atmosphere, game table minimums are typically lower, for instance. While they vary by ship, itinerary and even time of day, it's rare to find a minimum over $25.
In the friendly, guest-centric environment waging limits are adjusted based on a player's personal preferences. "We have some very high limit players, not much different than you would see with land-based casinos," Goldman says.
With nearly 60 cruises under her belt since 2002, Ostrokol has stories to tell – like the time earlier this year when she won $14,790 on a slot machine on the Carnival Vista, a ship with more than 250 machines.
"I thought I had won $1,400, and said, 'Okay, I can play tomorrow.' When I realized it was more, I screamed," she says, laughing. She used her payout for a down payment on a wheelchair accessible van.
Simpson, a blackjack player who occasionally dabbles in slots, plays a few times a year in Las Vegas, but says ships are decidedly friendlier places. His biggest shipboard win was a $25,000 blackjack hand, "on the Lucky Ladies." He also won a slot tournament on the Carnival Breeze.
"The best way to describe what time of day you can find me in the casino, is whenever it's open," Simpson says with a laugh. He's been known to play well into the night and hit a ship's 24-hour pizzeria to watch the sunrise.
Simpson says in addition to gaming, he enjoys Carnival Cruise Line's specialty dining, such as La Cucina for Italian and Gigi's for pan-Asian cuisine.
And then there are all the additional virtues of cruising. In traditional gaming resorts, you are in one place with one focus. On cruise ships, gaming comes with a wealth of other fun entertainment and activities – including visiting several exciting destinations during your vacation.
Carnival Corporation offers a variety of casino experiences, whether guests want to dress up like James Bond or go completely casual. There are classic casinos on Holland America Line and P&O Cruises in the United Kingdom, and smaller, more intimate experiences on ultra-luxury line Seabourn. You can even play while crossing the Atlantic on a luxurious Cunard ocean liner.
"From a casino perspective, we can offer something for everybody, every day, all across the globe, which no one else can do," Goldman says.
Fun facts from Carnival Corporate Global Casino Operations:
Slot machines on Carnival Corporation ships produce more than 3.5 billion hand pulls per year.
More than 56,000 slots jackpots are paid out each year, an average of more than 155 per day.
On Carnival Corporation ships, blackjack players older than 60 are twice as skillful as players younger than 30.
In the largest annual tournaments, on Carnival Cruise Line and Princess Cruises, players vie for a share of a $200,000 pot.
The 2,600-strong Carnival Corporation shipboard casino team represents 79 nationalities.
SOURCE Carnival Corporation & plc
AGA Names Bill Miller as New President and Chief Executive Officer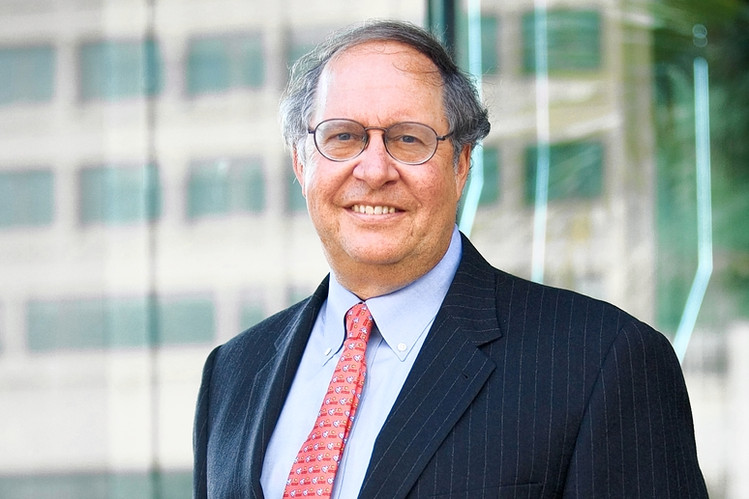 Reading Time:
2
minutes
Miller Selected as Next CEO to Lead $261 Billion U.S. Casino Gaming Industry
The American Gaming Association's (AGA) Board of Directors today named Bill Miller as the trade association's next president and chief executive officer, effective January 14, 2019, following a comprehensive search and selection process.
During his tenure as senior vice president at the Business Roundtable (BRT), Miller helped grow the organization's brand and advocacy footprint in Washington, leading the association's outreach to Capitol Hill and the Administration.
"I am honored to join a team with a well-earned reputation for advancing the casino gaming industry's legislative and communications priorities and addressing the issues that matter most to its members," said Miller. "Much to the AGA's credit, this is a remarkable time for gaming in America. The industry is growing, acceptance of gaming as mainstream entertainment has never been higher and the opportunities to continue to advance gaming's agenda are abundant. I am eager to help lead the industry in this next era."
A broad, seven-member search committee was formed in June, led by Tim Wilmott, CEO of Penn National Gaming and Chairman of the AGA Board of Directors.
"Bill's extensive work with federal policymakers and as a seasoned leader of membership and industry advocacy organizations was critical to our decision," said Wilmott. "He joins a successful organization at a time when our industry is enjoying great momentum, thanks in part to a major policy achievement – the ending of the federal sports betting prohibition. On behalf of the AGA Board, I am excited to welcome Bill to the team.
"The Board is extremely thankful for the leadership of Stacy Papadopoulos and Sara Slane, and the commitment of the entire AGA team during this period of transition," continued Wilmott.
With senior level experience at leading business groups and trade associations including BRT and the U.S. Chamber of Commerce, Miller joins the AGA at a time when the gaming industry is growing both in size and popularity. The May 2018 Supreme Court ruling overturning the federal ban on sports betting was a landmark policy achievement for the industry. Revenue grew in twenty states with commercial casinos in 2017 and the commercial gaming industry as a whole brought in $40.3 billionin gaming revenue, while tribal casinos tallied $32.4 billion in total gaming revenue.
About AGA: The American Gaming Association is the premier national trade group representing the $261 billion U.S. casino industry, which supports 1.8 million jobs nationwide. AGA members include commercial and tribal casino operators, gaming suppliers and other entities affiliated with the gaming industry. It is the mission of the AGA to achieve sound policies and regulations consistent with casino gaming's modern appeal and vast economic contributions.
SOURCE American Gaming Association
Record Number of Legislators to Attend Winter Meeting of Legislators from Gaming States, January 4-6 in New Orleans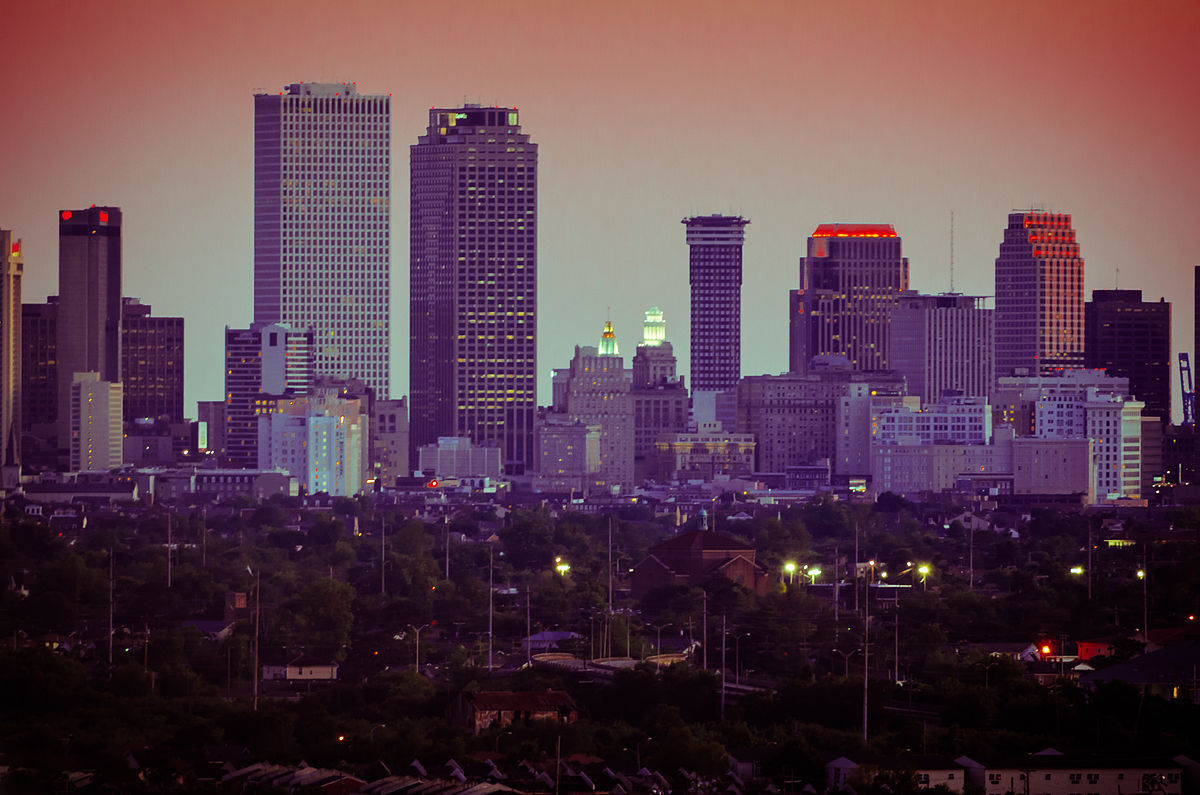 Reading Time:
2
minutes
A record number of legislators from a record number of states will attend the National Council of Legislators from Gaming States Winter Meeting, January 4-6 in New Orleans. NCLGS will welcome 42 legislators – and counting – from 18 states during its three-day conference.
Registration for the NCLGS Winter Meeting is open to the public at http://www.nclgs.org/meetings.html. Although the room block at host Harrah's New Orleans is sold out, numerous nearby hotel options are posted on the conference website.
"After setting the all-time record for attendance at our conference this past summer, I am happy to see that we already have even more legislators confirmed to attend our Winter Meeting in New Orleans," said NCLGS William P. Coley II, a Senator from Ohio. "These are the legislators who will be determining gaming policy in their respective states throughout the country, and we invite everyone who is interested in great public policy to join us in New Orleans."
More than 200 attendees are expected to attend the three-day NCLGS Winter Meeting. The conference agenda includes:
Keynote Luncheon Address from former 

New Jersey

 Governor 

Chris Christie

, whose arguments before the Supreme Court resulted in overturning the federal prohibition on sports betting
Six legislative committee sessions: Casinos, Emerging Forms of Gaming, Lotteries, Pari-Mutuels, Sports Betting/iGaming, and State-Federal Relations
The Big Picture: Focus on Freshman Class of Legislators – an introduction to gaming
Two Masterclasses presented by the International Masters of Gaming Law
Thursday evening and Friday evening welcome receptions
Saturday afternoon back-of-house tours of Harrah's 

New Orleans

Sunday general session focusing on the relationship between gaming and tourism
The Winter Meeting has been approved for 10.25 and 10.0 Continuing Legal Education credits by the Louisiana and Nevada bars, respectively, underscoring its importance as a premier gaming policy forum.
To view the NCLGS Winter Meeting agenda, register, and book hotel rooms at the host hotel at special attendee rates, visit http://www.nclgs.org/meetings.html
For sponsorship information, contact events@nclgs.org. Legislators and others seeking NCLGS membership information should contact Wayne Marlin at wayne.marlin@nclgs.org.
NCLGS is the only organization of state lawmakers that meets on a regular basis to discuss issues relating to gaming. Members of NCLGS serve as chairpersons or members of state legislative committees responsible for the regulation of gaming in their state legislative houses. NCLGS does not promote or oppose gaming but is primarily concerned with the regulation and economic and social impacts of the industry. The NCLGS Foundation is the educational and research arm of NCLGS. The 501(c)(3) non-profit is a source of non-partisan data on issues of gaming legislation and regulation.
Spectrum Gaming Group, which has performed advisory and consulting work for gaming operators, regulators and legislatures in 36 US states and territories and in 47 countries on six continents, serves as the Executive Director of NCLGS.
SOURCE National Council of Legislators from Gaming States