Växjö Lakers 'GO for Gold' with second Swedish Hockey League win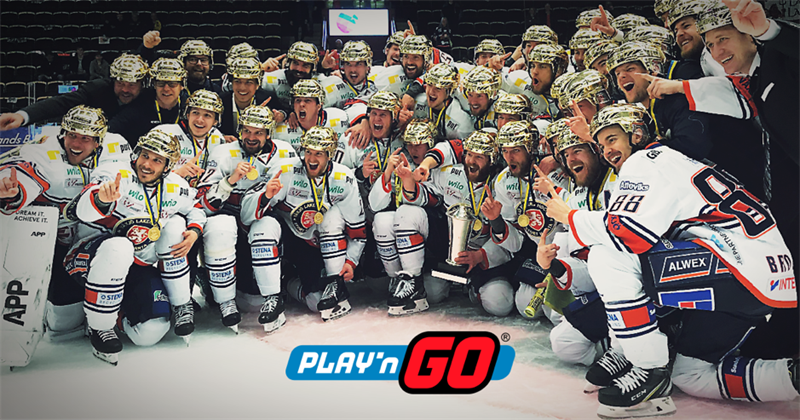 Reading Time:
2
minutes
April 2018 – Omni-channel slots specialist Play'n GO would like to extend huge congratulations to the Växjö Lakers who have won their second Swedish Hockey League title.
Play'n GO, which is one of the team's leading supporters, has followed the side from the beginning through its 'GO for Gold' campaign and had representatives supporting them in the final.
The newly-crowned champions won the first four matches of the final series against Skellefteå AIK to record an incredible aggregate 20-1 scoreline and lift their first championship since 2015.
Play'n GO is incredibly proud of the team and particularly happy for the people of Växjö, where it all began for us as an international iGaming company.
Johan Törnqvist, CEO of Play'n GO, said: "We couldn't be happier for the Växjö Lakers players who did us as well as their city's people proud by winning their second Swedish Hockey League championship.
"It's an incredibly impressive achievement and we are very lucky to have been part of the journey from the start. Like us, they had humble beginnings in this campaign but thought big and achieved their goals by going for gold."
For more information, please contact us at Play'n GO
About Play'n GO
Play'n GO is an award-winning supplier of high quality gaming content to many of the world's leading casino brands.  Its genuine omni-channel solution can be tailored to suit the needs of individual online and land-based partners, regardless of geographical, regulatory, or market-specific requirements. Its games are developed in HTML5 to provide an enhanced user experience on all devices and operating systems. These are complemented by superior back-office administration tools which provide expansive reporting and marketing capabilities, ensuring operators are equipped to provide the ultimate gaming experience. The supplier's extensive portfolio was recently recognised by the award of the IGA Slot Provider of the Year 2017 title. Play'n GO currently hold offices in Sweden, Malta, Hungary, and the UK. Please visit http://www.playngo.com for more details.
WagerTalk Announces the Acquisition of Sportsmemo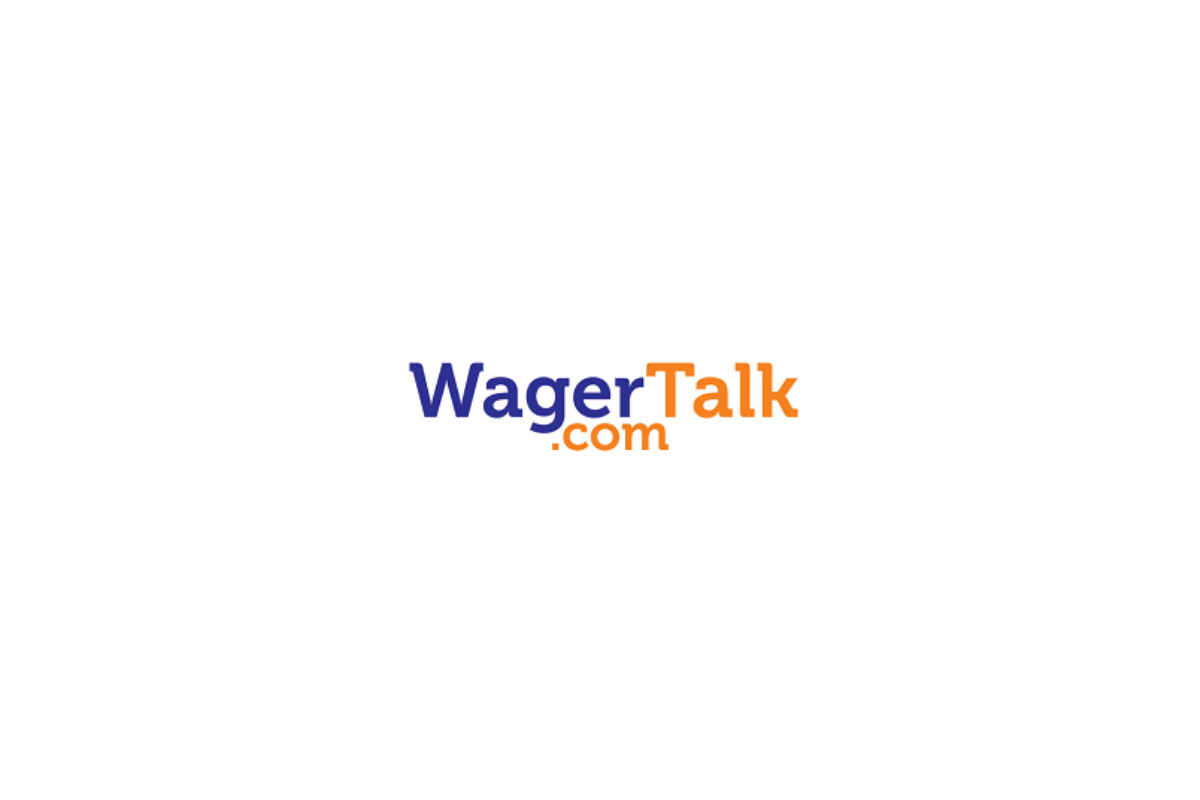 Reading Time:
2
minutes
LAS VEGAS, Aug, 2018 — WagerTalk, a leading sports betting information and handicapping service, has acquired Sportsmemo.
Founded in 2004, Sportsmemo has served as the nation's premier resource for sports betting and handicapping information. Sportsmemo's network of podcasts, interactive forums, and informative blogs has been helping bettors and sports fans pad their bankroll for nearly 15 years.
"Sportsmemo has been one of the most respected brands in the Sports Service industry. To be able to have Sportsmemo join the WagerTalk family only makes both brands better, as the quality of information and content that will be brought to both customer bases will be the best in the business. I could not be more excited about what the future holds for our clients," said Marco D'Angelo, Co-Founder of WagerTalk.com.
A New Frontier
Following the Supreme Court's lift of the Professional and Amateur Sports Protection Act in May, the sports betting industry has captured the country's attention. As wagering becomes legalized across several states, WagerTalk aims to educate bettors through its popular video series, podcast network, and written articles.
"We are so excited to be acquiring Sportsmemo and bringing them into the WagerTalk family," said WagerTalk Co-Founder Lawrence Prezman. "Sportsmemo is one of the oldest and most respected online handicapping brands in the industry. They have a very loyal customer base, some exceptional betting consultants, and fit perfectly with our plans for the future. The Sportsmemo customers will see business-as-usual, an expanded team of consultants, and world class customer service."
Founded in July 2015, WagerTalk's team of writers, handicappers, and personalities create content from across the globe. The brand's YouTube channel has generated 2.4 million views for its sports betting videos. WagerTalk produces a daily radio show from ESPN Las Vegas, and publishes a weekly podcast.
"This is an absolute win-win for our current and future clients," said Teddy Sevransky, founder of Sportsmemo. "We are very excited for the next phase of our evolution, and have lots of exciting things on the horizon."
Source: WagerTalk
Nolimit City kicks off iSoftBet integration with GoWild launch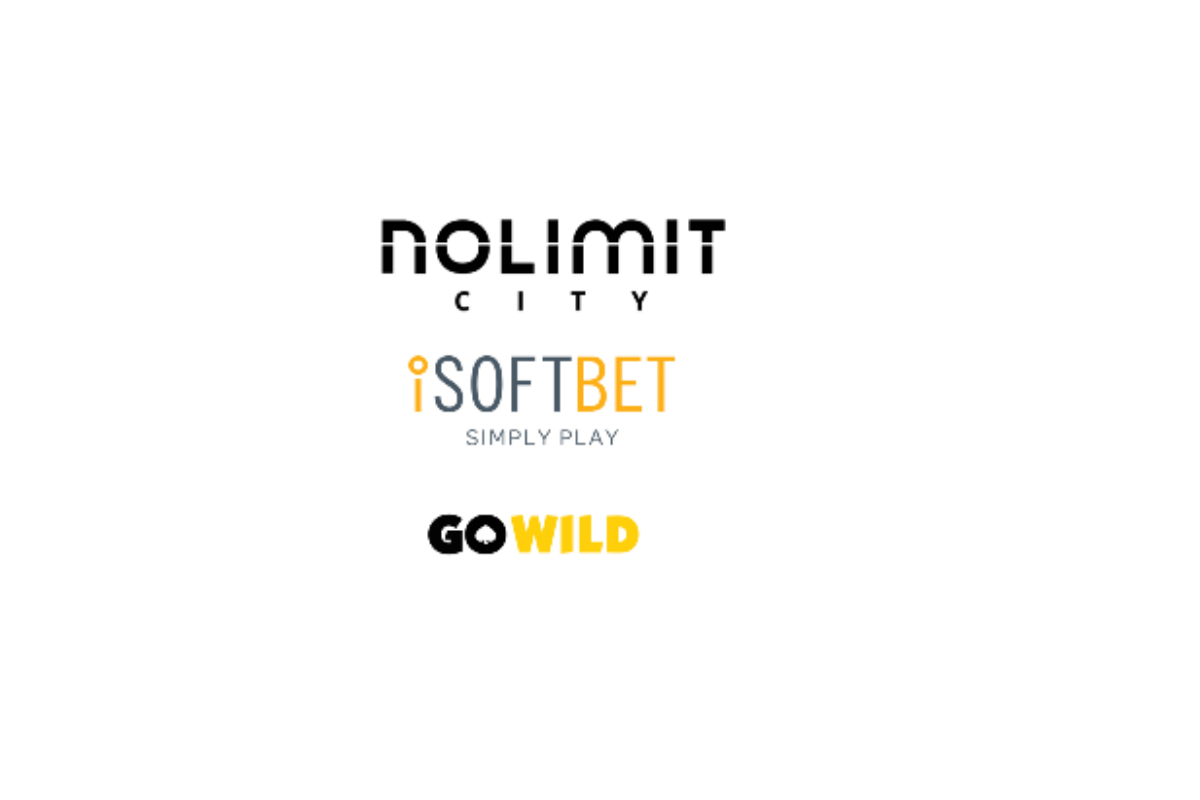 Reading Time:
2
minutes
SoftBet finalizes Nolimit City's integration to its Game Aggregation Platform (GAP) and announces GoWild launch.
The newly inaugurated partnership between iSoftBet and Nolimit City will make way to a library of deals to be made by the two, boasted by the ever-growing list of clients by the leading aggregator powerhouse. The first of many deals to come out of the partnership will be none other than GoWild casino, who has chosen to host Nolimit City content on their premium site.
Nolimit City has helped with finalising the integration to iSoftBet's trademark GAP platform following a deal inked in Q1 of 2018. The online and mobile casino games software provider and content aggregator, iSoftBet, is renowned for its expansive growth in several regulated jurisdictions including Romania, Denmark, Portugal and Spain, as part of their mission to expand their product portfolio across the World's gambling horizon.
Leading casino operator, GoWild will be making the first appearance with Nolimit's game portfolio as the exclusive pilot customer launched via GAP . GoWild has grown from strength to strength in recent times and will be offering players classic Nolimit titles like; WiXX, Casino Win Spin, Kitchen Drama; Sushi Mania and the most recent release, Hot Nudge!
Malcolm Mizzi, Head of Sales at Nolimit city, said: "This is another huge announcement for us and one that needs to be celebrated twice. Not only do we get to collaborate with one of the leading aggregator platforms in the industry, but we also get to enjoy the first partnership with one of the most exciting casino brands out there!"
Michael Probert, Chief Commerical Officer at iSoftbet, added: "We are determined for our GAP to become the leading aggregator platform in the industry and supply exciting content in all emerging regulated markets. We are constantly on the lookout to partner up with forward thinking, exciting providers that are on the same page. Nolimit City fits that bill and I'm sure there will be several operators that will be excited to launch their content"
About Nolimit City:
Nolimit City is a Stockholm-based online casino platform and game developer, offering high-quality content and services to operators around the world. The company has designed and developed its platform in-house from the ground-up; delivering a strong and powerful engine that can take large volumes of play and social interaction in its stride, on both desktop and mobile. It is coupled to an innovative back office and bonus toolbox, providing a one-stop shop for our partners. It is hugely flexible, and can be tailored to individual operator requirements and needs. We employ some of the smartest minds and artistic talents in the industry; people passionate about gambling and technology. They have helped us to create a portfolio bursting with fun and engaging games for both casino and lottery operators, including Oktoberfest, Space Arcade, WiXX, Kitchen Drama: BBQ Frenzy/Sushi Mania and Bet on Poker.
About iSoftBet:
iSoftBet is an online and mobile casino games supplier, providing fun and profits to some of the world's largest and most successful e-gaming operators. We know what our clients are looking for – and they know they can trust us to develop and deliver games which captivate and entertain, and maximise their revenue potential. Certified in Italy, Spain, Belgium, Portugal, Alderney and the UK, we are skilled at meeting the strict protocol challenges of all regulatory bodies.
First Mobile-Enabled Lottery Card™ Debuts in Ohio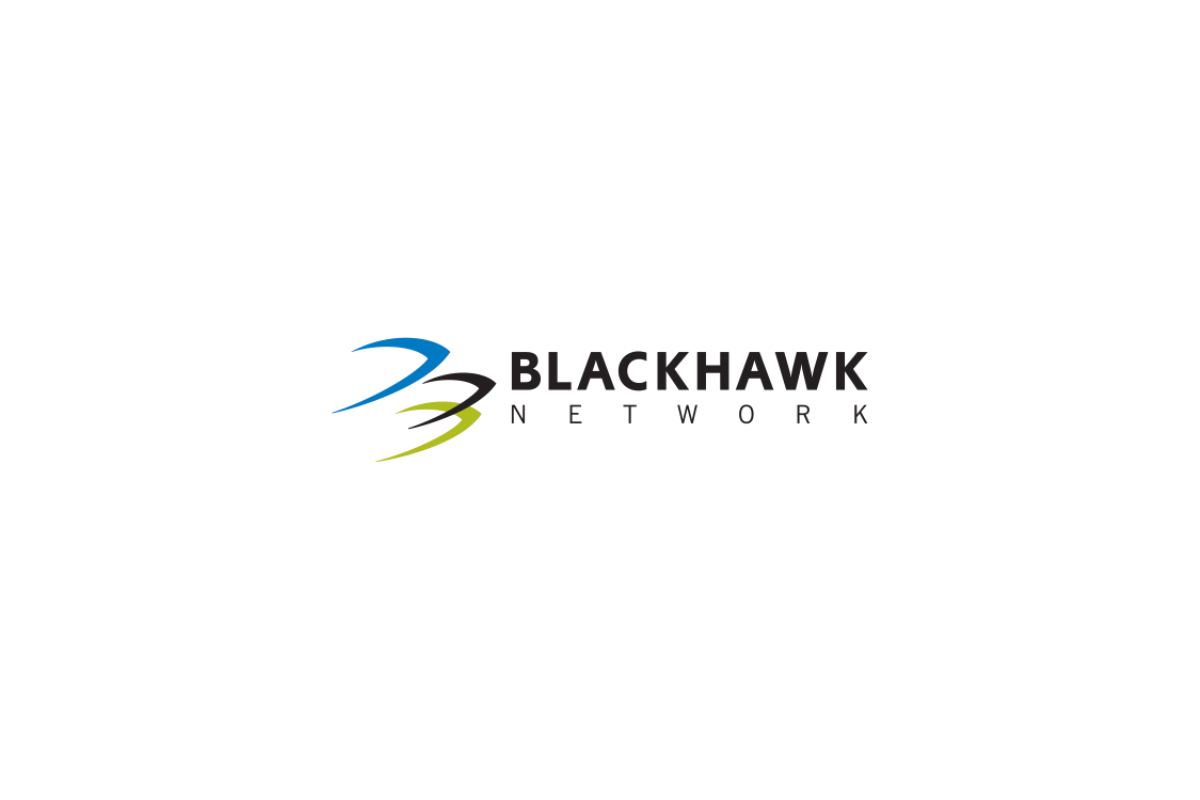 Reading Time:
4
minutes
The Lottery Card™ from Linq3 and Blackhawk Network gives consumers a new, digital lottery experience; available in Buehler's Fresh Foods, Giant Eagle and Kroger stores statewide
CLEVELAND, Aug. 20, 2018 — The new mobile-enabled Lottery Card™, now available in select grocery and retail stores statewide, allows Ohio consumers to buy and play Powerball® and Mega Millions® in a new, convenient and fun way. Ohio is among the first states to debut this digital lottery option, which allows players to enter these draw games on their phones. The Lottery Card is now available for purchase by adults 18 or older and can be found in checkout lanes and on gift card racks in Buehler's Fresh Foods, Giant Eagle and Kroger stores statewide. This unique way to play lottery will become available in additional states later this year, subject to applicable state lottery approval.
Perfect for lottery enthusiasts and gift card lovers alike, the Lottery Card pairs a fun, digital way to play the lottery with the convenience of a gift card. The product is a major innovation in lottery and gift cards, and shoppers will love it for gifting and self-use. Lottery Cards are currently available for both Powerball and Mega Millions, and cost $10 for five plays and $20 for 10 plays. Consumers are charged the cost of their chosen Lottery Card plus $0.89 for Mobile Play Benefits.
To play, consumers simply purchase the Lottery Card at their favorite Buehler's, Giant Eagle or Kroger location. When ready to enter the next lottery drawing, the player texts in the Lottery Card's unique code to a specified number, provides their name and confirms their location to complete a one-time card enrollment. The player then receives a picture message with the quick pick numbers, draw date and other transaction information. Winners are notified via text and picture message and most winnings are paid automatically via PayPal1. After enrolling, players can use their Lottery Card to play again and again by presenting it at checkout. More details regarding this new way to play, including where to buy the Lottery Card, are available at playatthecheckout.com.
The Lottery Card is the result of a collaboration between Linq3 and Blackhawk Network (Blackhawk). Linq3 is an innovation and technology company that designs, builds and markets state-of-the-art solutions that make it easier and more fun to play the lottery. Blackhawk is a global financial technology company and leader in connecting brands and people through branded value solutions, including gift cards.
"Lottery players, like all consumers, want convenience and a great user experience. The Lottery Card provides both. It's a product designed to fit with consumers' increasingly busy and digital lifestyles," said Tom Spiegel, Linq3 Chairman and Chief Executive Officer.
An additional benefit of the Lottery Card is the opportunity for consumers to gift it, providing recipients the excitement of playing and the chance to win big. Based on independently-conducted research, 44 percent of consumers surveyed are interested in receiving a gift card to play the lottery, while 43 percent would be interested in giving a lottery gift card.2
According to the National Retail Federation, for the eleventh year in a row, gift cards have been the most popular items on holiday wish lists in America.3 The addition of the Lottery Card to checkout and gift card racks will provide consumers with a new gift card option for the five gift-giving holidays―and retailers with a new way to capitalize on the spikes in lottery sales that occur when jackpots are high.
"We are proud to pair Linq3's innovative technology with our robust retail network to bring the Lottery Card to market in Ohio," said David Tate, Blackhawk Network Senior Vice President, Sales & Marketing. "The Lottery Card represents an innovation in both the gift card and lottery industries, and is a great gift option for those accustomed to living a more digitally-enabled lifestyle."
Between 2007 and 2016, the Ohio Lottery contributed more than $8.04 billion to the state's education system, including more than $1.06 billion in 2016 alone.4
About Linq3:
Linq3 Technologies, Inc. is a U.S.-based innovation and technology company focused on transforming the lottery industry. Headquartered in Atlanta, GA, Linq3 designs, builds and markets state-of-the-art solutions for modern lottery gameplay. Linq3 holds regulatory approvals and state licenses that allow it to generate and distribute lottery tickets through a proprietary technology platform. This platform uses existing point of sale (POS) devices at major retailers across the United States. For more information, please visit linq3.com and playatthecheckout.com.
About Blackhawk Network :
Blackhawk Network Holdings, Inc. is a global financial technology company and a leader in connecting brands and people through branded value solutions. Blackhawk platforms and solutions enable the management of stored value products, promotions and rewards programs in retail, ecommerce, financial services and mobile wallets. Blackhawk's Hawk Commerce division offers technology solutions to businesses and direct to consumers. The Hawk Incentives division offers enterprise, SMB and reseller partners an array of platforms and branded value products to incent and reward consumers, employees and sales channels. Headquartered in Pleasanton, Calif., Blackhawk operates in 26 countries.
For more information, please visit BlackhawkNetwork.com, CashStar.com, HawkCommerce.com, HawkIncentives.com .
1 Jackpot prizes of $600 or more must be collected at a lottery office.
2 The findings are part of an Internet-based survey conducted independently by Leger on behalf of Blackhawk Network in March 2018. The sample size included 3,030 American respondents ages 18+.
3 NRF Holiday Spending Survey is a survey conducted by Prosper Insights & Analytics on behalf of the National Retail Federation in October 2017. The sample size included 7,349 consumers.
4 History of Payments to Education, 2007‒2016, was published by the Ohio Lottery in 2016.
CONTACT:
Erin Dolin
erin@fletchergroupllc.com
303-204-4819
Source: Blackhawk Network Holdings, Inc.