Tom Lemke (General Manager at Unikrn Germany) to join the eSport panel at VIGE2018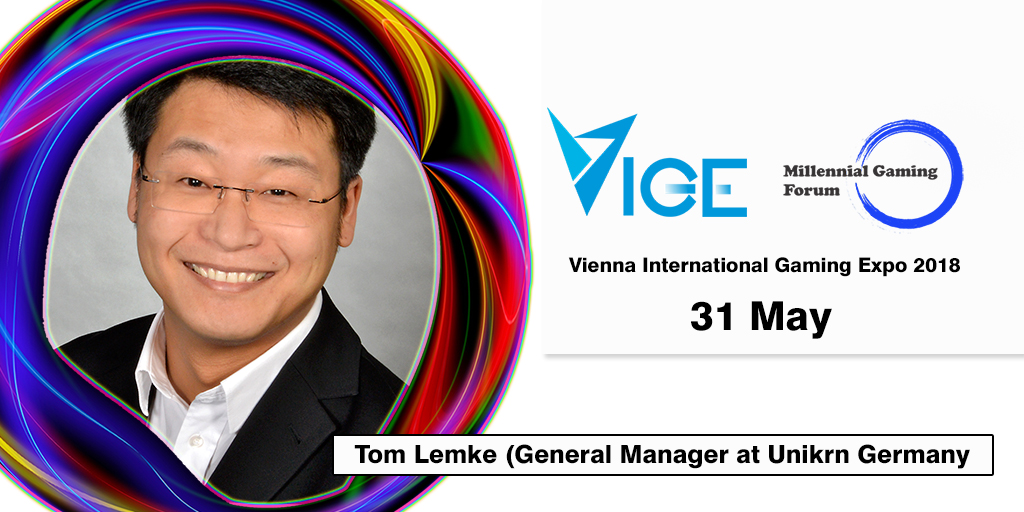 Reading Time:
2
minutes
Vienna – 2 May 2018 – The second edition of Vienna International Gaming Expo is going to be held on the 31st of May at Melia Vienna and promises to bring yet another quality day of learning and networking.
The agenda of the event will focus on the latest developments in terms of compliance in Austria, Malta, Italy and Romania and will feature panel discussion about fraud detection, customer retention, artificial Intelligence, AR/VR, casino technology, eSports, daily fantasy sports, cryptocurrency and use of blockchain.
You can view the detailed agenda on the following link.
The latest announce speaker will you the "eSports – growth opportunity for European operators" panel discussion.
eSports is a rapidly expanding industry with widespread popularity across the globe. In fact, according to a recent study by Super Data Research, based in the US, the market scraped in a value of $892 million (around £717.6m) in 2016. They believe that this year this figure will soar to over $1 billion.
The panelist are going to give their insights of the industry in Europe and the confirmed speakers are: Daniel Sherlock (Founder of Game Mentorz), Manuel Haselberger (Head of Communications and PR at Austria's national eSport Federation "eSport Verband Österreich – ESVÖ"), Niklas Timmermann (Vice President of the German eSports Association – ESBD) and Tom Lemke (General Manager at Unikrn Germany).
Tom Lemke (General Manager at Unikrn Germany)
Tom has been an active participant in the esports world since 1999, playing Counter-Strike on the highest German level, co-founding teams such as Mousesports and BIG. In 2007 Tom began his career in the betting industry, starting out as a live-trader for football, while studying journalism and Korean history in Berlin. In 2012 he created a comprehensive esports book, offering Starcraft 2, League of Legends, Dota2 and Counter-Strike, developing submarkets such as "First Blood" and "Pentakill". In 2015 he joined the Seattle Start-Up "Unikrn" as their Vice President of Business Development. He got promoted to General Manager in 2017, overseeing the betting operation in Europe and leading the German Unikrn team.
About Unikrn
Unikrn is the worldwide leader in esports betting. You can bet legally, for free, anywhere in the world using Unikoins, our virtual tokens. Back your picks with Unikoins or real money and feel the rush when you watch the next big match.
For more details visit https://unikrn.com/
Make sure you register in order to get a chance to networking with the representatives of top companies of the gambling industry from around the world and explore the demo zone.
Dr. Raffaela Zillner, LL.M to join European Gaming Congress (EGC 2018) Ljubljana, Austrian market update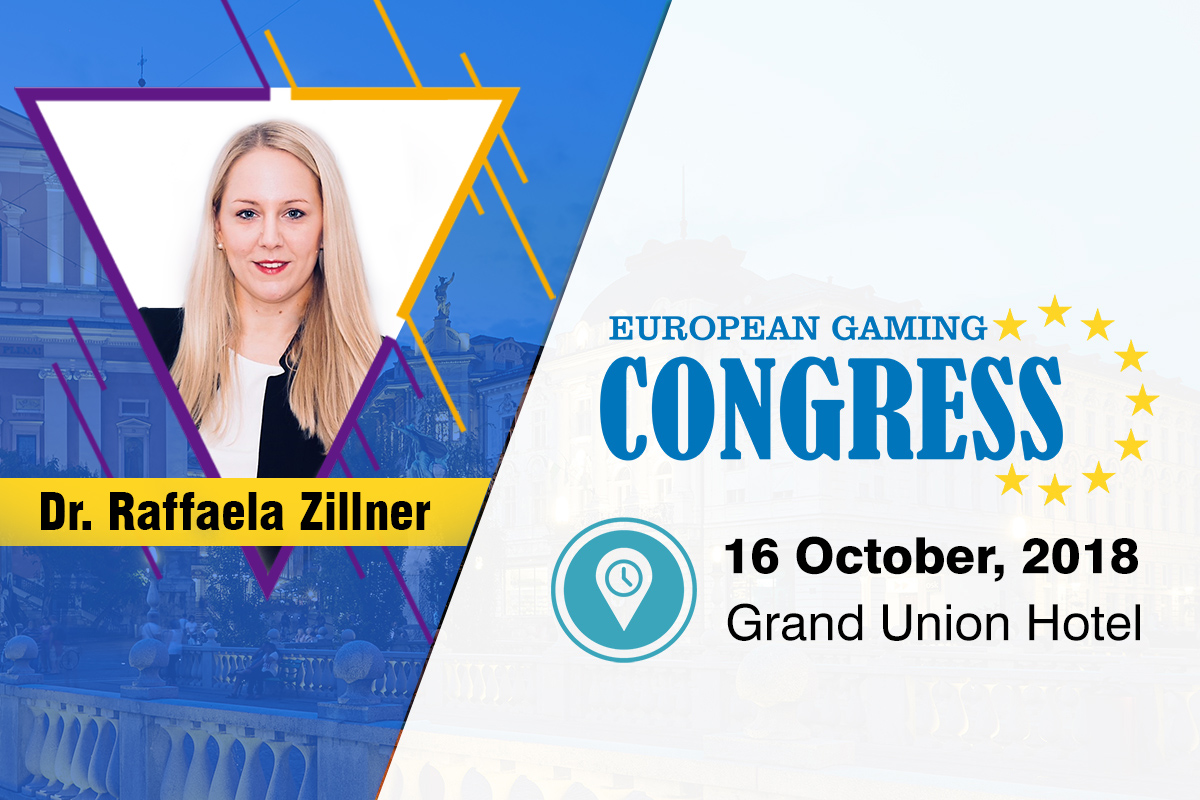 Reading Time:
2
minutes
Ljubljana – 13 June 2018 – The inaugural edition of European Gaming Congress will be held on the 16th of October at the Grand Union Hotel in Ljubljana and it's the latest conference we are putting together. (read more about the event here…)
The event is expected to bring together industry expert from all over Europe and create a platform which will enable both networking and learning at the highest quality.
As the event will touch base about many important updates coming from European jurisdictions, one of the subjects of the first panel discussion is the Austria gambling market.
The Austrian gaming market grew by 4 per cent and the revenues touched the €1.675 billion mark in 2017. These are impressive figures, but internationally licensed operators account for 65 per cent of the segment's revenue.
According to Andreas Kreutzer, of the Kreutzer Fischer & Partner consultancy, online gambling, fuelled by international websites, grew by 11 per cent anyway and had the largest share of the growth.
It is not a positive news for Win2Day brand, the only locally approved online operator. The Austrian government needs to update laws to implement a proper taxation regime on the segment.
The OVWG called forth that a new regulation with a licensing procedure is urgently needed in Austria, but that 50 million and more than 1,000 qualified jobs are at risk with the planned revision. Game and betting stakes have increased by around 10 percent in the last two years, while the online market increased 25 percent in 2016.
While the BMF argues in its draft that player protection is a top priority, the OVWG said that the argument to justify the market exclusion of unlicensed reputable providers does not apply because some already have valid EU licenses, therefore they meet high standards in terms of player protection.
You may have gotten used to bad news coming about the Austrian gambling market when it comes to licensing, but Dr. Raffaela Zillner, LL.M is hoping to bring some positive news to EGC this fall.
Dr. Raffaela Zillner, LL.M. runs the General Secretariat of the Austrian Association for Betting and Gambling (OVWG). In this position, she's the first point of contact for all association matters. Raffaela holds a law degree as well as a Master's degree in Information and Media Law and a doctoral degree in law. Furthermore, Raffaela successfully passed the Vienna (Lawyers) Bar exam. In her professional career, she has worked as an Associate at a Vienna-based law firm with a special focus on gambling and sports betting law.
You can view the full agenda on the following link.
Full detail about the event can be found on the official website of the event: https://europeangamingcongress.com/
Make sure you grab your seat as the seats are limited to 100 registrants!
CEEGC2018 Budapest announces Bartosz Andruszaniec (RM Legal Kancelaria Radców Prawnych)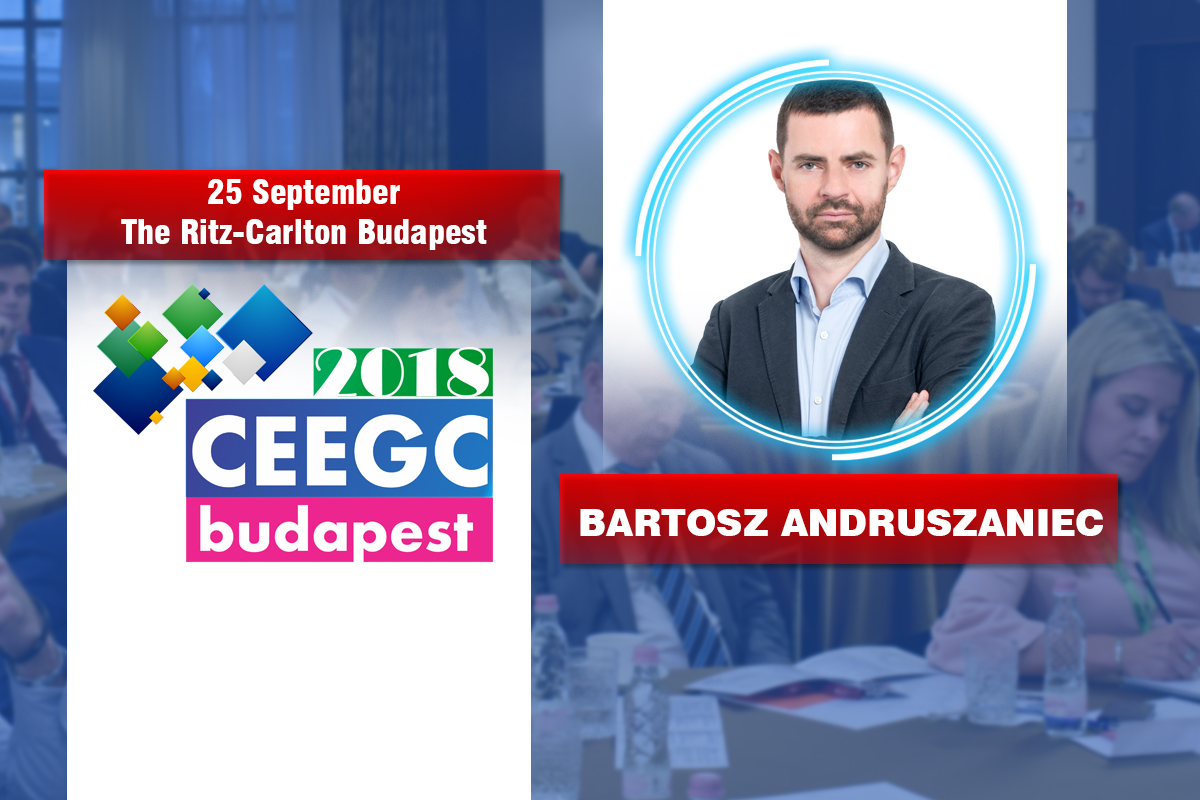 Reading Time:
3
minutes
Budapest – 11 June 2018 – The third edition of Central and Eastern European Gaming Conference is gearing up with an impressive lineup of speakers and the team promises a unique opportunity for delegates to harvest quality content.
The agenda of the event will also include a market update of the Polish market has been criticized lately for delay in simplified online betting sign-ups. A Polish trade association has criticized the government severely for making the registration process with Polish-licensed online sports betting operators too difficult.
Late last month, Pracodawcy RP (Employers of the Republic of Poland) sent a letter blaming the Ministry of Finance of "making it difficult to develop the bookmaking market" and "hindering" local operators' ability to compete with internationally licensed gambling sites.
Specifically, the group accused the Ministry of dragging its feet on allowing locally licensed online bookmakers to offer simplified account registration for new customers.
Under this process, customers could fill in minimal data, make a deposit and place a wager before the impulse escapes them. Full registration would have to be completed within 30 days, and withdrawals would be impossible until full registration was done.
As the story develops further, there is so much to learn about the entanglements of the Polish gambling industry.
Bartosz Andruszaniec (RM Legal Kancelaria Radców Prawnych) will join the "Focus on Central Europe" panel discussion and share the insights about the gambling industry in Poland.
About Bartosz Andruszaniec
Graduate of the Faculty of Law and Administration of the University of Warsaw and a member of the District Chamber of Legal Advisers. Specializes in gambling law and provides advisory services to leading international gambling operators. Works in a wide range of cases regarding the gambling sector, provides advisory services within the scope pf regulatory and consumer issues, advertising and promotion law, and conducts administrative and court proceedings. Participates in procedures for the license to organize mutual bets.
Has extensive expertise in transactions covering the participation in the biggest transactions on the Polish market. Gained qualifications working for leading international law firms. Provided advisory services to one of the biggest UK real estate funds in the process of assets sale (including real estate and shopping centers). Conducted transactions of banks merges, sale of shares of a mobile telephony operator, and sale of a cinema network. Acquired practice in current corporate service, law of contracts, and real estate law.
To hear more about the topic make sure you attend the third edition of CEEGC Budapest.
The 2018 edition of the "bombastic gaming seminar" will be held at The Ritz-Carlton on the 25th of September and the event promises to once again bring the quality content and networking opportunities for attending delegates.
The subtitle of the 2018 event is "The age of Machine Intelligence and how regulators must keep up with technology" and the agenda is full of high quality content. CEEGC 2018 will once again feature regulatory and compliance related panel discussions about Romania, Bulgaria, Ukraine, Belarus, Slovakia, Czech Republic, Hungary and Poland, but will also focus on Responsible Gambling, AML, Licensing Procedures in the European Union, Innovation and will feature a special IMGL MasterClass™.
Make sure you grab your seat in time and attend the most prestigious boutique style gaming event which gather C-level executives yearly in one of Europe's most visited city.
MultiPass Delegate Passes now available with discounted rate for CEEGC Budapest and EGC Ljubljana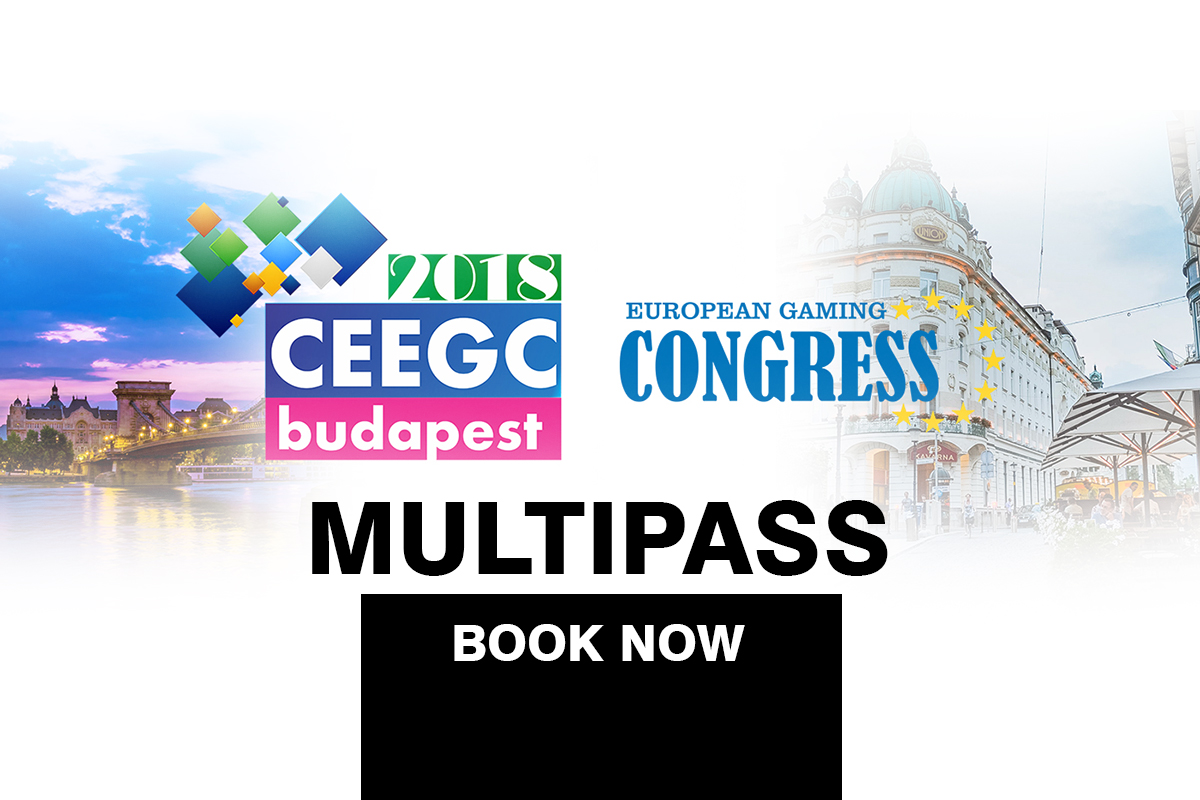 Reading Time:
2
minutes
7 June 2018 – We have launched a new booking option for our two upcoming events which enables delegates to further save on their delegate passes.
The MultiPass is delegate pass booking option that includes access to both Central and Eastern European Gaming Conference (CEEGC Budapest 2018) and European Gaming Congress (EGC Ljubljana 2018) is available between 7 June and 23 September, 2018.
The passes can be booked at the following rates, dependent on period:
Early Bird Rate: 399 EUR – Sales end on July 31, 2018
Advance Rate: 549 EUR – Sales end on September 23, 2018
The option is limited to 30 delegates, make sure you book in time to avoid disappointment!
You can register your MultiPass on the following link.
About CEEGC Budapest
The third second edition of the most talked seminar of the CEE and Balkanic region.
In just 2 years, CEEGC has become the most prestigious boutique gaming event which gathers C-level executives every year to network and gather information about the Central and Eastern European markets
The subtitle of the 2018 event is "The age of Machine Intelligence and how regulators must keep up with technology" and it would be our honor to have you in our speaker list for CEEGC 2018
After successfully organizing the second edition of CEEGC which was held between 19-20 September 2017 we have conducted a survey which received a 98% positive reply from the 125 delegates that were present at the event.
We have set the date of 25 September by carefully synchronizing with the top delegates that will be attending the event and we are looking forward to seeing you in Budapest.
Read more: www.ceegc.eu
About EGC Ljubljana
European Gaming Congress is specially designed to bring together industry experts, regulators, operator and service providers in order to discuss burning issues some of the markets are facing when working with compliance updates and licensing. The event also offers networking sessions which will help attending delegates to meet and greet some of well known faces of the gambling industry in Europe. The agenda will give the opportunity for attending delegates to dive into regulatory updates from Italy, Malta, Slovenia, Austria, Germany, Spain, France, Greece and many more jurisdictions. We look forward to seeing you in Ljubljana with a full day of quality content and networking.
Read more: www.europeangamingcongress.com