GiG embraces the repeal of the US sports betting ban

Reading Time:
2
minutes
Malta, 16th May 2018 – For the past 26 years the Professional and Amateur Sports Protection Act (PASPA) has widely prohibited sports betting in the US. In repealing PASPA, (announced yesterday) the US Supreme Court has opened up a vast business opportunity for companies focused on growing in regulated markets.
GiG embraces the repeal of the federal sports betting ban. The repeal enables all states to decide on their respective regulation of sports betting. The market expects some states to move quickly with several being ready to open up to sports betting this year.
This decision further supports GIG's focus on growth in regulated markets, integrity in sports and responsible gaming. The repeal is perfectly timed with the advanced preparations made with GiG´s partner Hard Rock International, the application for the New Jersey license and the launch of the Company's new proprietary and cutting edge sports betting services this month.
GiG CEO, Robin Reed – 'We are confident we will have a fair and fun product to thrill and engage the US consumer'
GiG has been planning for this change and is well underway in its preparations to capitalise on the Company´s unique position. This market opportunity will be top priority for GiG. The Company will continue to invest and add resource to further develop and position its B2B product for what will be a highly competitive US market.
"We are very excited about this news and the long term potential it creates for GiG. We have been positioning the Company for a regulated US market and have a full eco-system of unique products and services to support the iGaming industry, including a cutting edge sports betting service. We are confident we will have a fair and fun product to thrill and engage the US consumer and will be very well placed for future opportunities in this massive market. We have already proven our ability in signing a big brand in this region and there are several interesting RFP´s in the US in which we are actively interested", says Robin Reed, CEO of Gaming Innovation Group Inc.
About GiG:
Gaming Innovation Group Inc. is a technology company providing products and services throughout the entire value chain in the iGaming industry. Founded in 2012, Gaming Innovation Group's vision is 'To open up iGaming and make it fair and fun for all'. Through our eco-system of products and services, we are connecting operators, suppliers and users, to create the best iGaming experiences in the world. Gaming Innovation Group operates out of state of the art offices in St George's Bay, Malta and is listed on the Oslo Stock Exchange under the ticker symbol GIG.
Castles Technology ties up with SUZOHAPP to develop cashless payment solutions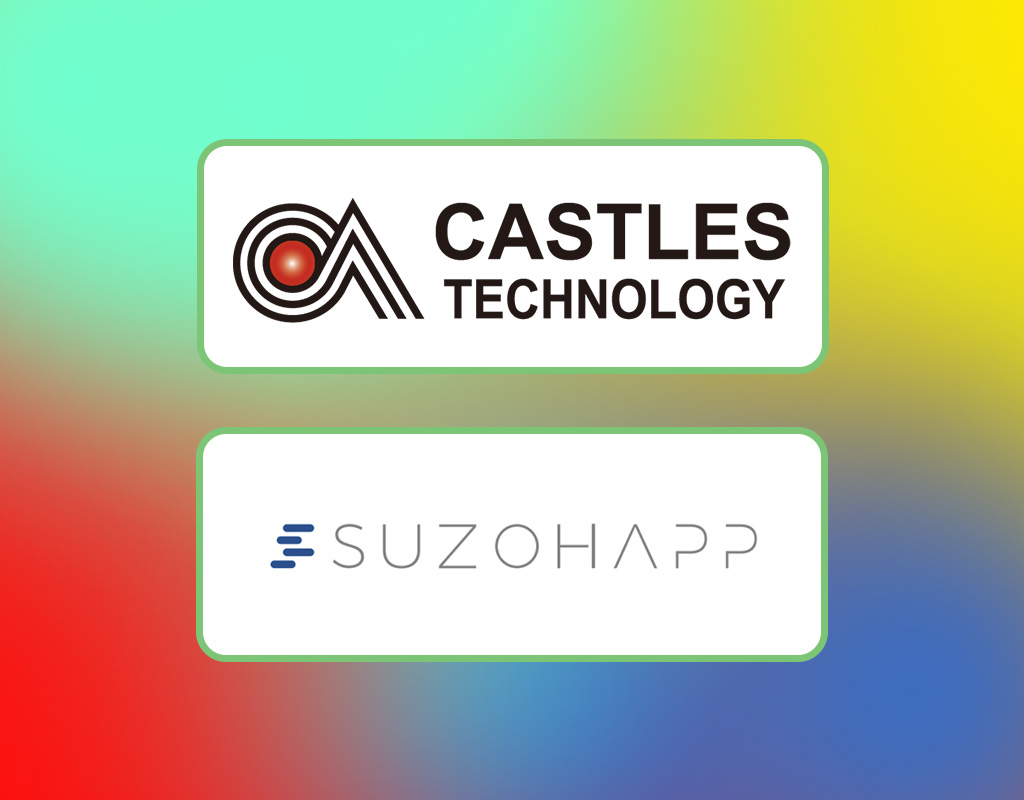 Reading Time:
2
minutes
Castles Technology International Corp., a US-based developer of payment hardware solutions, has signed a deal with SUZOHAPP, a Dutch manufacturer of cash management solutions. The companies will engage in the co-development and delivery of next-generation cashless terminals within unique sales channels, as per the multi-year partnership agreement. The deal enables SUZOHAPP to white label and resell Castles' family of cashless payment hardware solutions, bundled with their services. It is expected to result in each company's unique business partners obtain cashless payment hardware solutions that are backed with highest levels of PCI and EMV compliance, lower their overhead costs, capture new revenue streams, and empower their end users with independence and flexibility.
"Castles is quickly emerging as a formidable force in cashless technologies," said Dr. Rory Herriman, CTO Software and Digital Systems for SUZOHAPP. "We saw this partnership as an opportunity to co-develop next generation cashless solutions with an innovative company and are thrilled to help further expand their market presence in the unattended and component space as forward-thinking collaborators."
The unceasing advancements in payment technology such as continued EMV migration, closed-loop/loyalty and mobile, and smart device integrations, have rapidly transformed how customers interact and complete purchases from global brands. But fraudsters and cybercriminals are constantly seeking ways to disrupt these kinds of advances by exploiting vulnerabilities and security at the point-of-sale.
"With over 85 years of combined experience, SUZOHAPP and Castles have made countless investments in the areas of research, product development and market surveillance of the potential dangers and liabilities that are weakening the payments industry," said Winston Fong, CEO of North America (Castles Technology International Corp).
About Castles Technology International Corp.
With 25 years of marketplace experience, Castles Technology has established itself as a top global manufacturer of next-generation card acceptance hardware. Our goal is to create simple, smart and secure payment solutions that provide mobility and flexibility for a diverse range of SMBs in attended and unattended payment environments such as retail, vending, micro markets, restaurants, transportation, finance, lodging and hospitality. At Castles, we are out to prove that we are a reliable partner who can help businesses maximize their profits with our future-proof point-of-sale devices and best-in-class support offerings. We pride ourselves on crafting payment solutions that are ergonomic, remove burdensome costs and integrates with any SMB's existing POS operation. US headquarters are in Atlanta, Ga. Global headquarters are in Taipei, Taiwan. Castles has 11 regional offices across Asia, Europe, North and South America.
About SUZOHAPP
SUZOHAPP is a technology company providing software and hardware for cash handling automation and self-service solutions to more than 25,000 customers throughout the world. SUZOHAPP's technology enables automation for customers operating in a variety of end markets, including retail, transportation, gaming, banking, vending and amusement. SUZOHAPP's solutions include cash deposit, recycling, processing and payment systems as well as a broad range of self-service component technologies. The brands of SCAN COIN, Comestero, CashComplete™ and Coinco are united under the SUZOHAPP Company. SUZOHAPP's more than 1,100 employees operate in 19 countries and its dealer network covers more than 100 countries. More information is available at http://www.suzohapp.com. SUZOHAPP is owned by affiliates of ACON Investments, L.L.C., a Washington, D.C.- based international private equity investment firm that has responsibility for managing approximately $5.5 billion of capital. For more information, visit http://www.aconinvestments.com.
IGT launches Wheel of Fortune 4D version in Las Vegas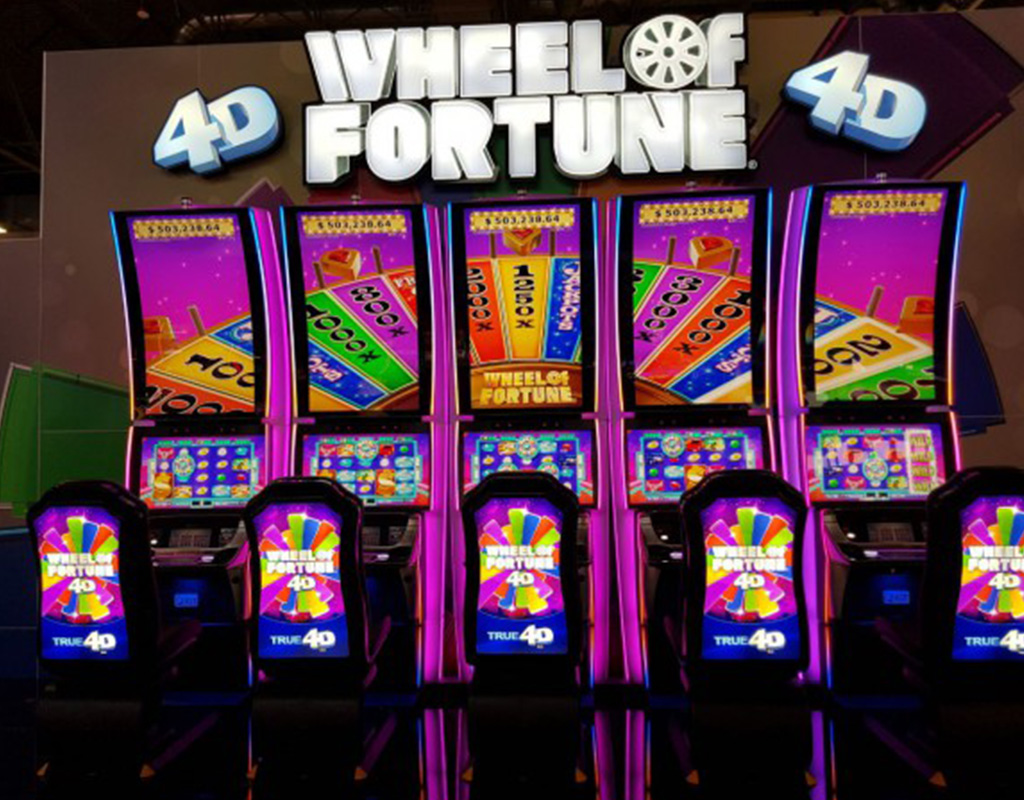 Reading Time:
1
minute
Leading gaming technology company (IGT) has launched the 4D version of Wheel of Fortune. The new avatar is player-friendly and offers diverse casino floor with penny slots, classic coin machines, and the industry's newest games. It will also have a number of casino updates and promotions, including the debut of downtown Las Vegas' first Wheel of Fortune 4D game that pairs gesture recognition and mid-air haptic technologies. In short, it will provide a unique gaming experience to the players.
With the introduction of gesture recognition technology, players can interact with and manipulate the game's 3D objects, without having to wear 3D glasses, and the mid-air haptic technology allows players to experience tactile feedback from the game's graphics.
The Wheel of Fortune 4D game is a Wide Area Progressive (WAP) jackpot–eligible game that is housed on IGT's towering CrystalCurve TRUE 4D cabinet. The game incorporates iconic game-play elements such as the millionaire-making "Wheel Bonus" with its signature "WHEEL-OF-FORTUNE!" chant, and the likeness of famed Wheel of Fortune TV personality Vanna White. Wheel of Fortune 4D introduces a bank-wide bonus event across the 50-inch, curved, ultra-HD upper displays of up to six banked cabinets to create one unified graphic of the Wheel of Fortune wheel. The player whose winning wager initiated the bonus can then spin the wheel and all Wheel of Fortune 4D players sitting at the bank will enjoy a shared experience.
GiG granted affiliate vendor registration in New Jersey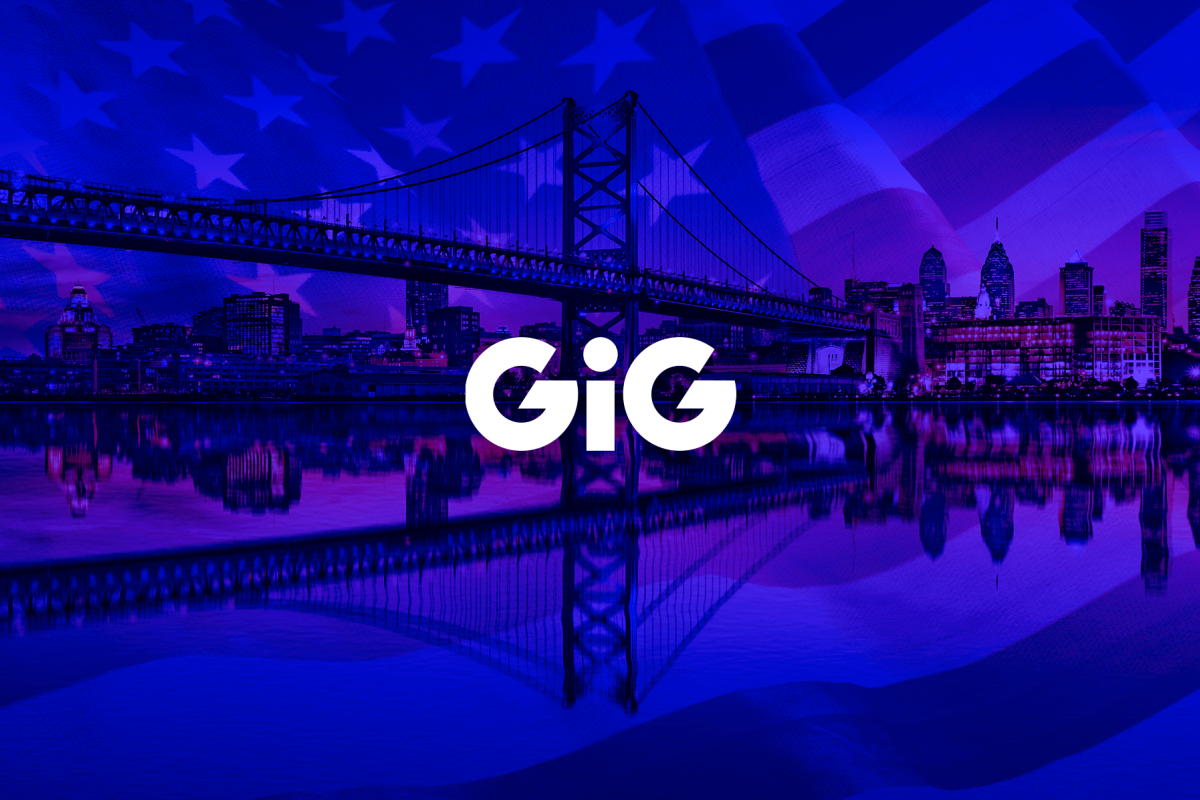 Reading Time:
1
minute
Gaming Innovation Group Inc.(GiG) has been granted an affiliate vendor registration in the state of New Jersey, US, enabling the company to send traffic to regulated casinos and Sportsbooks in the state. The current vendor registration allows GiG to refer website traffic to operators on a Cost Per Acquisition (CPA) basis, starting from Q1 2019.
GiG's media services arm has, over the past 12 months, been building up portfolio assets to target the US and this is the first step towards monetising those websites and marketing channels. GiG will apply for registrations in other states as they open up for the opportunity.
GiG's chief operations officer Richard Brown says: "New Jersey is an attractive market for affiliation. We are excited to receive our vendor registration, enabling us to start referring traffic to the operators in this jurisdiction. It is an exciting opportunity for us, however we expect the state-by-state legalisation of sports betting to materialise at a slow rate . There is strong competition in the market, but we are confident we can replicate, in the US, the success we have achieved in the highly competitive European markets."  
About Gaming Innovation Group:
Gaming Innovation Group Inc. is a technology company providing products and services throughout the entire value chain in the iGaming industry. Founded in 2012, Gaming Innovation Group's vision is 'To open up iGaming and make it fair and fun for all'. Through its ecosystem of products and services, it is connecting operators, suppliers and users, to create the best iGaming experiences in the world. Gaming Innovation Group operates out of Malta and is listed in the Oslo Stock Exchange under the ticker symbol GiG. www.gig.com