GiG embraces the repeal of the US sports betting ban

Reading Time:
2
minutes
Malta, 16th May 2018 – For the past 26 years the Professional and Amateur Sports Protection Act (PASPA) has widely prohibited sports betting in the US. In repealing PASPA, (announced yesterday) the US Supreme Court has opened up a vast business opportunity for companies focused on growing in regulated markets.
GiG embraces the repeal of the federal sports betting ban. The repeal enables all states to decide on their respective regulation of sports betting. The market expects some states to move quickly with several being ready to open up to sports betting this year.
This decision further supports GIG's focus on growth in regulated markets, integrity in sports and responsible gaming. The repeal is perfectly timed with the advanced preparations made with GiG´s partner Hard Rock International, the application for the New Jersey license and the launch of the Company's new proprietary and cutting edge sports betting services this month.
GiG CEO, Robin Reed – 'We are confident we will have a fair and fun product to thrill and engage the US consumer'
GiG has been planning for this change and is well underway in its preparations to capitalise on the Company´s unique position. This market opportunity will be top priority for GiG. The Company will continue to invest and add resource to further develop and position its B2B product for what will be a highly competitive US market.
"We are very excited about this news and the long term potential it creates for GiG. We have been positioning the Company for a regulated US market and have a full eco-system of unique products and services to support the iGaming industry, including a cutting edge sports betting service. We are confident we will have a fair and fun product to thrill and engage the US consumer and will be very well placed for future opportunities in this massive market. We have already proven our ability in signing a big brand in this region and there are several interesting RFP´s in the US in which we are actively interested", says Robin Reed, CEO of Gaming Innovation Group Inc.
About GiG:
Gaming Innovation Group Inc. is a technology company providing products and services throughout the entire value chain in the iGaming industry. Founded in 2012, Gaming Innovation Group's vision is 'To open up iGaming and make it fair and fun for all'. Through our eco-system of products and services, we are connecting operators, suppliers and users, to create the best iGaming experiences in the world. Gaming Innovation Group operates out of state of the art offices in St George's Bay, Malta and is listed on the Oslo Stock Exchange under the ticker symbol GIG.
Affinity Gaming appoints Tony Rodio as CEO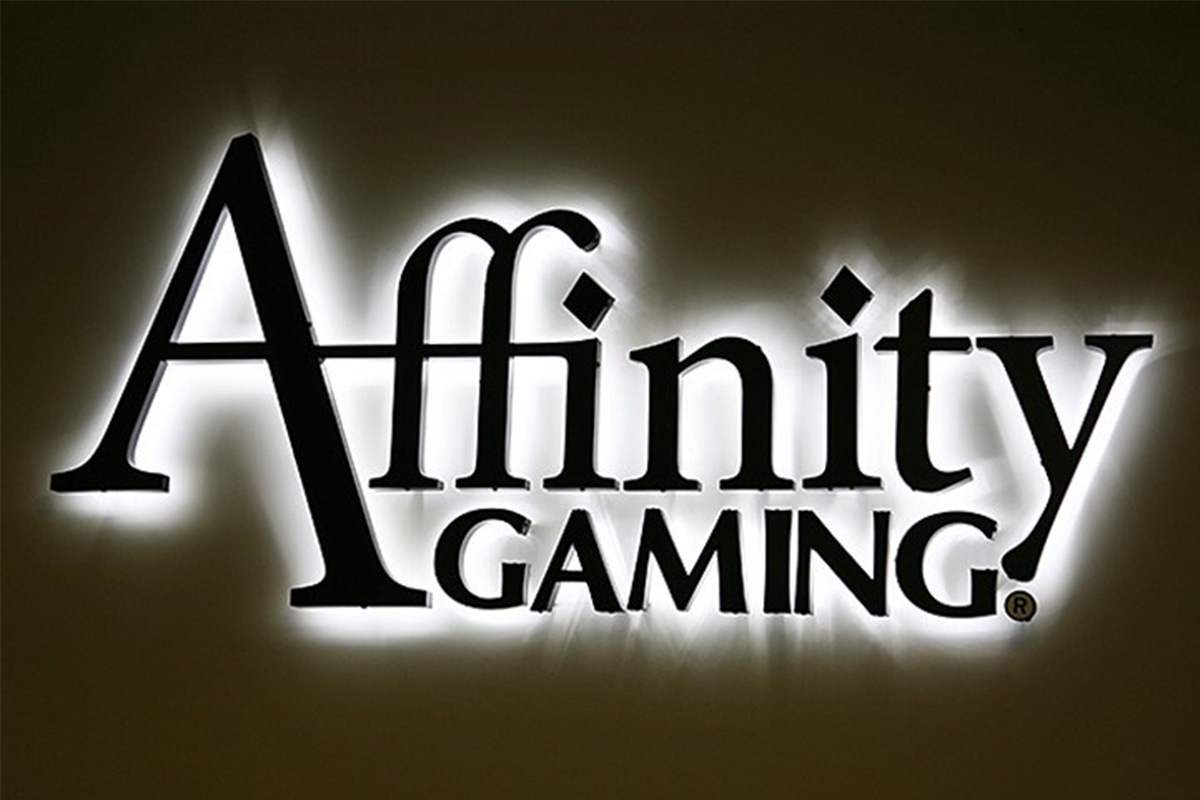 Reading Time:
2
minutes
Affinity Gaming, a casino operator based in Las Vegas has roped in Anthony Rodio as the Chief Executive Officer. His tenure will start immediately.
Mr. Rodio has a proven track record spanning three decades in the gaming industry. Most recently, he has as President, Chief Executive Officer and as a member of the Board of Directors of Tropicana Entertainment, Inc. He led Tropicana to unprecedented growth, improving the company's overall financial results with net revenue increasing more than 50% through both operational improvements and further expansion into regional markets.
"We are committed to Affinity Gaming becoming a leader in the local casino market and Tony's career accomplishments make him uniquely qualified to lead the Company in its next phase of growth and development," said James Zenni, Chairman of Affinity's Board of Directors and Chief Executive Officer of Z Capital Partners. "Tony is one of the top executives in the gaming industry and I'm confident that he is the right person to drive Affinity's continued growth and enhanced commitment to the player experience. I look forward to working closely with him in this new role."
"It is an honor to join the Affinity team and I am pleased to have the opportunity to work alongside Z Capital, an experienced and proven investor in the gaming industry," said Mr. Rodio. "I look forward to leading Affinity in its next phase of growth and I am excited to partner with our management team and general managers to enhance the experience for our valued customers."
About Affinity Gaming:
Affinity Gaming is a diversified casino gaming company headquartered in Las Vegas, Nevada. The company's casino operations consist of 11 casinos, five of which are located in Nevada, three in Colorado, two in Missouri and one in Iowa.
About Z Capital Group:
Z Capital Group, L.L.C. and its subsidiaries ("Z Capital") are a leading alternative asset management firm with approximately $2.3 billion of regulatory assets under management. For over two decades, the Partners of Z Capital have worked exclusively to realize significant capital appreciation by making controlling equity investments in manufacturing and industrial companies across a diverse array of industries, including basic materials, branded consumer, automotive parts, capital equipment and general manufacturing.
Z Capital creates value for its investors by collaborating with talented management teams to generate investment returns by structurally improving the strategic position, competitiveness and profitability of its portfolio companies. The Z Capital Private Equity Funds' portfolio companies are within numerous industries, have aggregate annual revenues of approximately $1.3 billion, sell products in 57 countries, and have over 11,000 employees and an excess of 200,000 associates, directly and through joint ventures worldwide.
Kambi to offer NBA updates through in-game props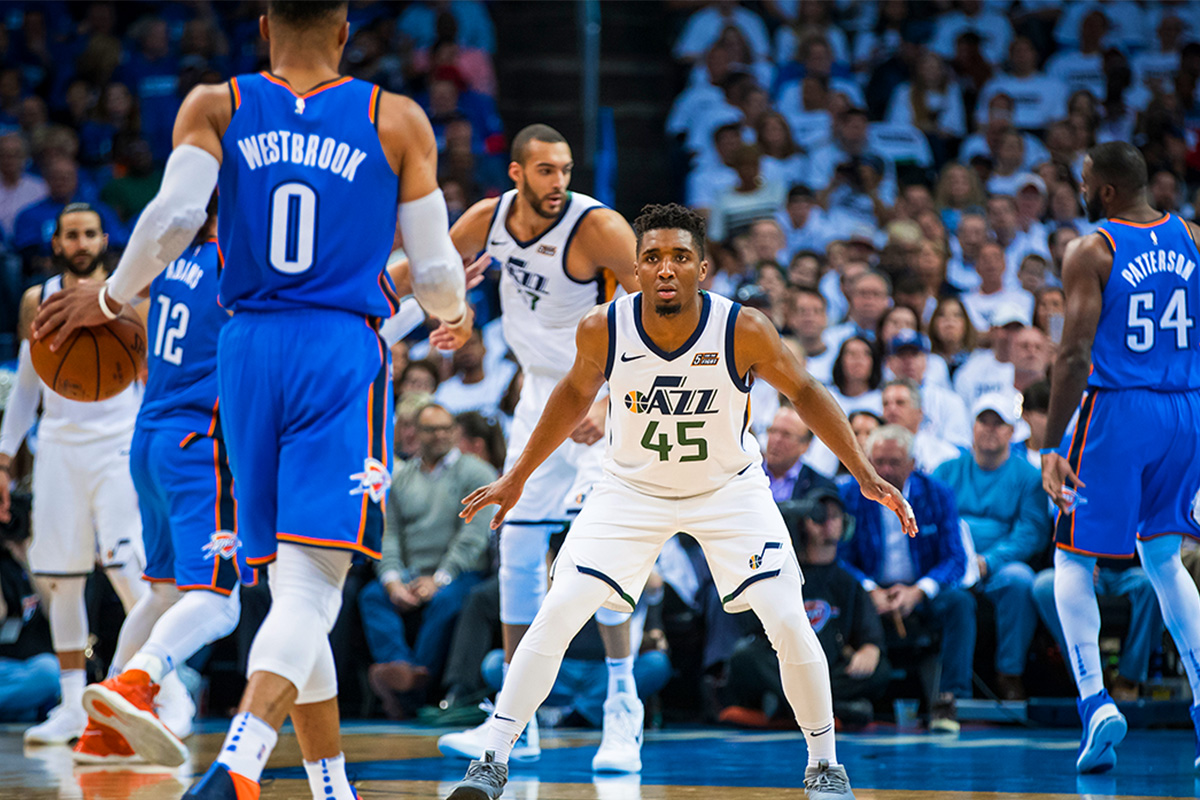 Reading Time:
2
minutes
In a first in the industry, Malta-based gaming solution provider Kambi would provide live NBA updates through in-game props. That means the players using Kambi-powered sportsbooks will get a raft of updated props hoop-by-hoop , from next field goal to total player points, as the NFL season gets underway.
The company is already offering 'result of current drive' in NFL and 'nearest to the pin' in golf. The new NBA feature would keep bettors engaged throughout, even in the event of a one-sided game. In the biggest games taking place each and every day, Kambi will be offering player props both pre-game and in-game, including in-running lines on individual player totals, with updates made with each passing minute and every field goal.
Kambi will also be offering its unique instant betting market 'next field goal' where bettors can wager whether the next field goal will be a two-pointer or a three-pointer, creating a fast-paced wagering experience from tip-off to final buzzer. In addition, Kambi will provide bettors with a vast array of pre-game alternative lines, as well as a selection of relevant in-game lines, enabling bettors to choose the line that they want to wager on, rather than just the money line or spread.
The complexity in offering these markets cannot be understated and sees Kambi blend official data sources with sophisticated algorithms and skilled basketball traders. "The NBA has become extremely popular over the last few years, with the game becoming faster, smarter and teams relying on analytics more than ever before," Stefanos Moysidis, Kambi Head of Live Basketball, said.
"Superstars are dominating games with a barrage of three-pointers and bettors are increasingly wanting to wager on high-profile players and choose their own lines. At Kambi we have embraced these changes and developed our offering to cater for this new and more informed audience."
Source: 5StarMedia
Scientific Games Wins Big During Major Gaming Entertainment Industry Events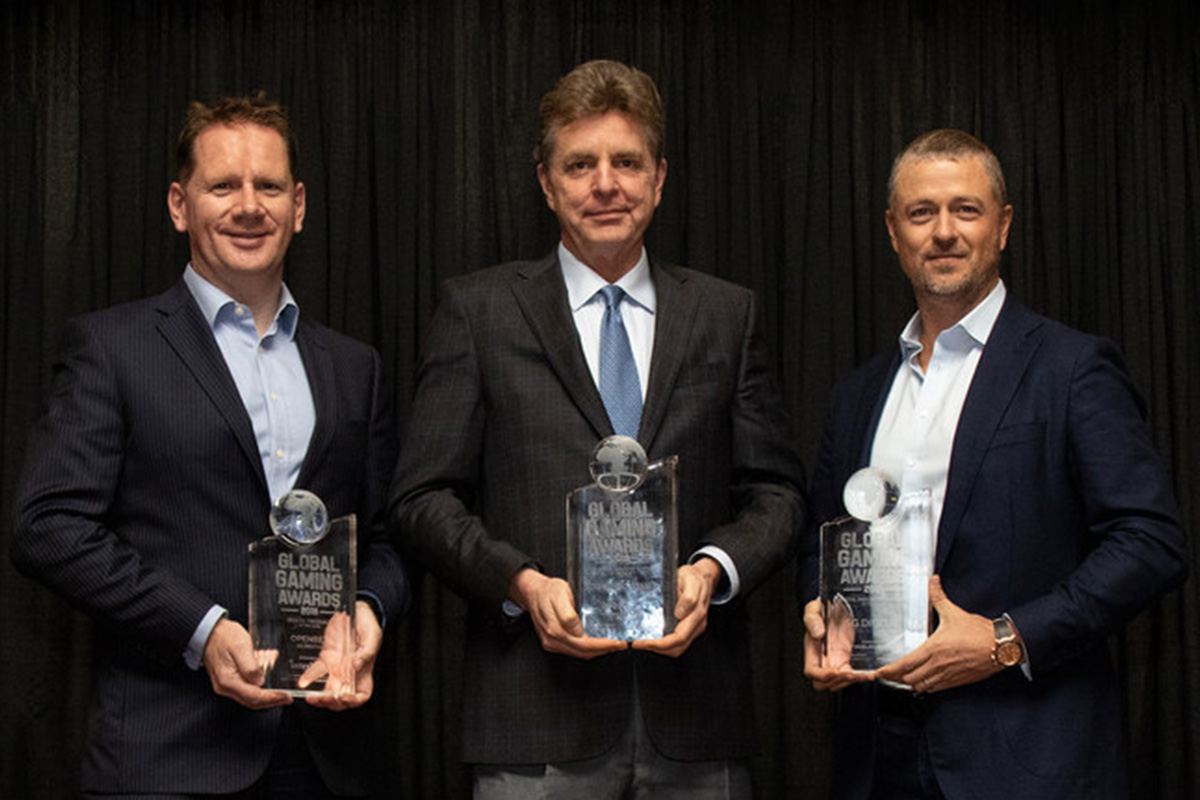 Reading Time:
3
minutes
SG Wins Best Land-Based and Digital Supplier of the Year at G2E
OpenBet™ Wins both Digital Product of the Year and Best Interactive Product of the Year
SG Lottery Wows Customers with Innovative Digital Lounge at NASPL
Scientific Games Corporation has received top-tier industry recognition at the 2018 Global Gaming Expo (G2E) and North American State and Provincial Lotteries (NASPL) Annual Conference, highlighting the Company's leading position as an innovator in the gaming, lottery, digital and sports betting sectors.
The Global Gaming Awards, judged by seventy industry experts and audited by KPMG, kicked off G2E with a Scientific Games trifecta of wins: Land-Based Industry Supplier of the Year, Digital Industry Supplier of the Year, and Digital Product of the Year for SG Digital's OpenBet™ sportsbook technology. OpenBet also received a gold medal in the Best Interactive Product category at the Gaming and Technology Awards.
Jamie Knight, Senior Game Producer, was named to the Emerging Leaders of Gaming's 2018-2019 Class of 40 Under 40, which recognizes professionals under 40 years of age who make significant impact on the casino industry.
Additionally during G2E, Dick Haddrill, Vice Chairman of Scientific Games Board of Directors, was inducted into the Gaming Hall of Fame, and Gavin Isaacs, Vice Chairman of Scientific Games Board of Directors, received the Association of Gaming Equipment Manufacturers 2018 Jens Halle Memorial Award honoring excellence in commercial gaming professionalism.
At NASPL, the SG Digital lounge wowed customers with innovative iLottery and sports betting content and technology. The DC Lottery's Neighborhoodsgame produced by Scientific Games won "Best New Instant Game." Chuck Kline, Senior Vice President Lottery Licensing for Scientific Games, who is the co-creator of innovative lottery promotions and winner experiences, was inducted into the Lottery Hall of Fame with the Company maintaining its prestige for the most Hall of Fame inductees in the industry. Chuck's work includes the recent WILLY WONKA GOLDEN TICKET™ instant linked game featuring the BILLION DOLLAR CHALLENGE™ event inspired by the beloved feature film "Willy Wonka & The Chocolate Factory."
Barry Cottle, President and Chief Executive Officer of Scientific Games, said, "These wins demonstrate our massive momentum in the gaming entertainment industry. We strive for a strong industry reputation as a trusted and innovative provider, so to be recognized for our efforts by our peers is truly an honor. We're particularly proud of our OpenBet awards for both best digital and interactive product of the year. These awards reinforce our commitment to provide our U.S. and global customers with leading, full-service sportsbook solutions,  signifying continued success for Scientific Games."
Barry Cottle continued: "On top of the amazing wins for our product portfolio, the industry recognized our shining global talent. We have extraordinarily innovative employees, and it's a thrill to see them recognized by other industry experts. Congratulations to Chuck and Jamie for these fantastic wins."
In addition to the major wins at G2E and NASPL, Scientific Games' Digital group received an EGR Italy Award in the Mobile Supplier category, further affirming the Company's success at a global level.
WILLY WONKA & THE CHOCOLATE FACTORY and all related characters and elements © Warner Bros. Entertainment Inc. (s18).
© 2018 Scientific Games Corporation. All rights reserved.
About Scientific Games:
Scientific Games Corporation is the global leader in technology-based gaming systems, table games, table products and instant games and a leader in products, services and content for gaming, lottery and interactive gaming markets. Scientific Games delivers what customers and players value most: trusted security, creative content, operating efficiencies and innovative technology. Today, we offer customers a fully integrated portfolio of technology platforms, robust systems, engaging content and unrivalled professional services. For more information, please visit www.scientificgames.com.
Forward-Looking Statements
In this press release, Scientific Games makes "forward-looking statements" within the meaning of the U.S. Private Securities Litigation Reform Act of 1995. Forward-looking statements can be identified by words such as "will," "may," and "should." These statements are based upon management's current expectations, assumptions and estimates and are not guarantees of timing, future results or performance. Therefore, you should not rely on any of these forward-looking statements as predictions of future events. Actual results may differ materially from those contemplated in these statements due to a variety of risks and uncertainties and other factors, including those factors described in our filings with the SEC, including the Company's current reports on Form 8-K, quarterly reports on Form 10-Q and its latest annual report on Form 10-K filed with the SEC on March 1, 2018 (including under the headings "Forward Looking Statements" and "Risk Factors"). Forward-looking statements speak only as of the date they are made and, except for Scientific Games' ongoing obligations under the U.S. federal securities laws, Scientific Games undertakes no obligation to publicly update any forward-looking statements whether as a result of new information, future events or otherwise.
Source: Scientific Games Corporation