Wazdan launches Asian-inspired products at G2E Asia with 9 Lions making a stir by winning Hot Product Award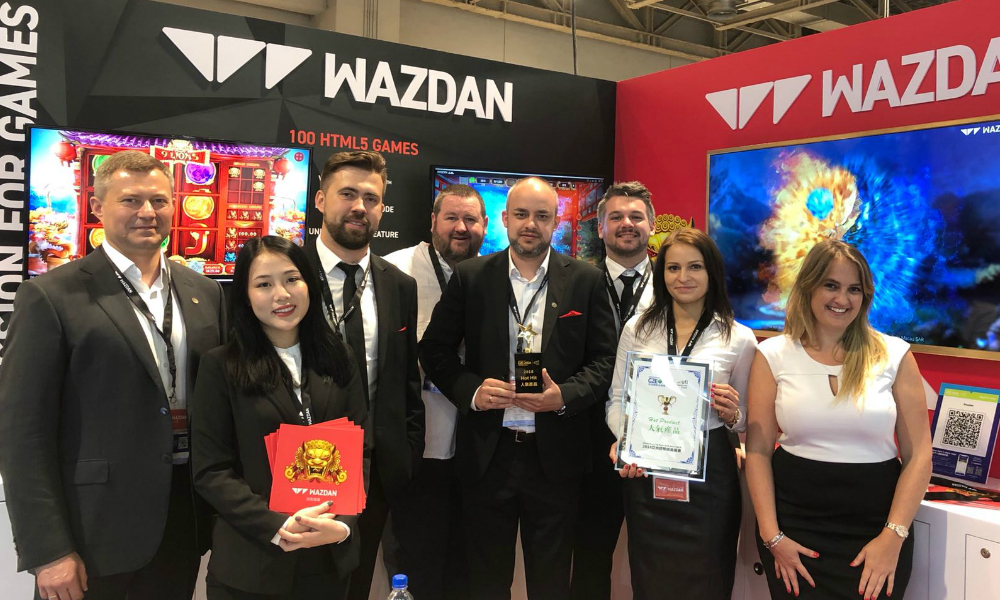 Reading Time:
3
minutes
Thursday, May 17; 2018, Malta – Wazdan, a leading developer of exciting world-class slots games, celebrated their attendance at G2E Asia with the launch of another distinctive Asian-market only slot tipped to be a blockbuster, '9 Lions', which won a coveted 'Hot Product' Award from the show organisers. The award was granted based on the results of an online poll posed to operators, suppliers and players participating in the show. The popular slot machine maker is building a portfolio of new Asian-inspired products which were on-show at G2E Asia.
Set high in the mountains, the Asian-themed slot 9 Lions is packed with new and exciting features courtesy of Wazdan's technology leadership, the Unique Wazdan Features, that includes the world's first Volatility Levels TM, Energy Saving Mode, Double Screen Mode and Unique Gamble Feature and is designed with a focus on Asian operators and their players. Available across all devices and channels, 9 Lions is inspired by two important creatures in Chinese mythology: lions and tigers.
Wazdan is exhibiting slots designed to appeal to Asian player preferences at its booth this year, including the 'Double Tigers' slot game launched yesterday ahead of G2E Asia, with interactive features that allow players to spin a yin-yang wheel as a unique bonus round.
With beautiful graphics and a roaring soundtrack, 9 Lions has been created with Asian aesthetics in mind and with jackpot mechanics designed for Asian players. The slot has 9 separate reels forming a 3×3 grid combined with special features: Lion Bonus, Dragon Bonus, Blocking symbols and a very special Gamble game. All of these entertaining extra features offer intriguing possibilities of exciting wins.
Head of Sales at Wazdan Andrzej Hyla commented: "This new product line is a reflection of Wazdan's 'Passion for Games' to meet the needs and tastes of different markets around the world more than ever before, providing region-specific solutions. Wazdan is a global company creating winning game concepts for multiple regions. Our Asian promise is more excitement and more ways to win, and 9 Lions is an exemplar of that being a beautifully designed slot that includes more features for a richer player experience which has been acknowledged by the organisers through the Hot Product trophy we have been presented with. We are proud that our first Asian-themed game received international recognition and we'd like to thank all those who voted for us."
For further information visit www.wazdan.com
ABOUT WAZDAN:
Wazdan is a popular game producer, developing innovative casino games that deliver original, fun and truly omni-channel player experience. Offering an extensive game library of over 100 HTML5 slots, table games and video pokers, Wazdan is gaining popularity on the iGaming market thanks to the great quality of their games, interesting themes and engaging gameplay. Wazdan's game portfolio consists of such popular titles as Great Book of Magic Deluxe, Magic Target Deluxe, Valhalla and Wild Guns and soon will extended with new amazing slot games, including Los MuertosTM, Mayan RitualTM and Captain FlyntTM, among others. Wazdan releases new, exciting titles on a regular basis and equips them with Unique Wazdan Features: innovative Volatility LevelTM, exciting Unique Gamble Feature and mobile-friendly Energy Saving and Double Screen Modes. Wazdan holds a number of  European trademarks including for their world's-first Volatility Level TM. Their extensive portfolio of clients includes some of the top gaming operations in the industry. The company is headquartered in Malta and holds licenses issued by the UKGC, the MGA and complies with Curacao regulations. Furthermore, their games use the RNG certified by the NMi, which ensures reliable, fair and secure gameplay. Wazdan's Sales Team is showcasing their products at G2E Asia at booth 3141.
Record sales for China's sports lottery thanks to the World Cup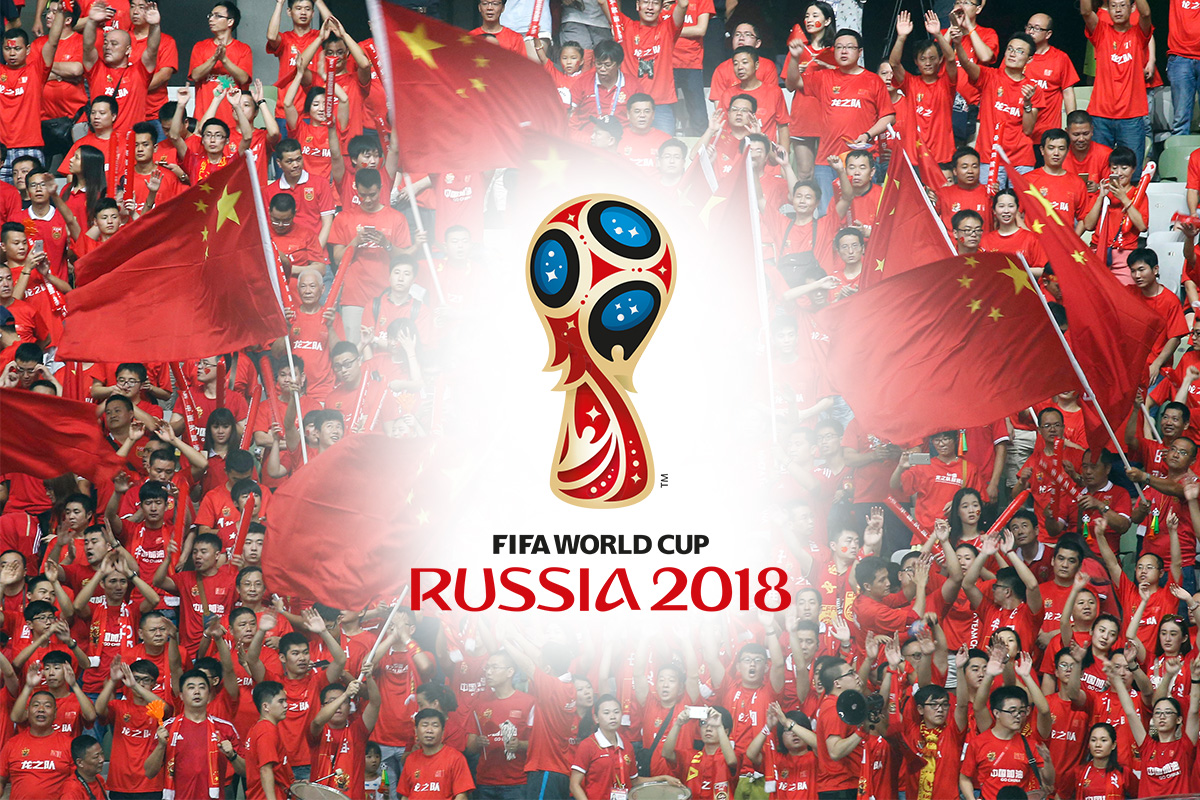 Reading Time:
2
minutes
China's sports lottery is wittnessing a true boost from the 2018 FIFA World Cup, even without state-approved online sales channels.
According to the official China Sports Lottery website, sales for the week of June 11-17 totaled RMB7.33b (US$1.13b). The results reflect proceeds from the first few days of World Cup action, which kicked off on June 14. The sales total is 126% higher than the same week in 2014, the most recent World Cup year.
Looking at the first three days of World Cup action shows a distinct upward trend. June 14's sales totaled RMB1.6b, rising to RMB2b on the 15th and then RMB2.3b on the 16th. Each day's total represents a new record since the sports lottery launched in 2009.
The growth in this year's World Cup lottery sales is all the more impressive given that sales are now entirely land-based, as the government suspended all official online sales in early 2015. The suspension followed an audit which revealed that many provincial lottery administration centers weren't reporting all online sales while pocketing the difference.
But nature abhors a vacuum, and Chinese media reported last week that a number of popular online platforms and apps had been doing a brisk business via sports lottery sales. That is, until Beijing publicly reminded these platforms of the 2015 suspension and threatened backsliders with the usual consequences.
However, Chinese media noted that the cessation of this unapproved online lottery offering has led to a surge in informal World Cup betting pools on WeChat groups, with betting information being conveyed via private messages and money changing hands via the network's infamous 'red envelope' feature. Wagers in some of these groups reportedly start at RMB300 ($46) and max out at RMB20k ($3,100).
Of course, every yuan spent via these unofficial online channels is one more yuan that's not going to the government, which really should be sufficient motivation for Beijing to rethink their 40-months-and-counting online own goal.
Source: CalvinAyre.com
Groups in Japan voice concern against casinos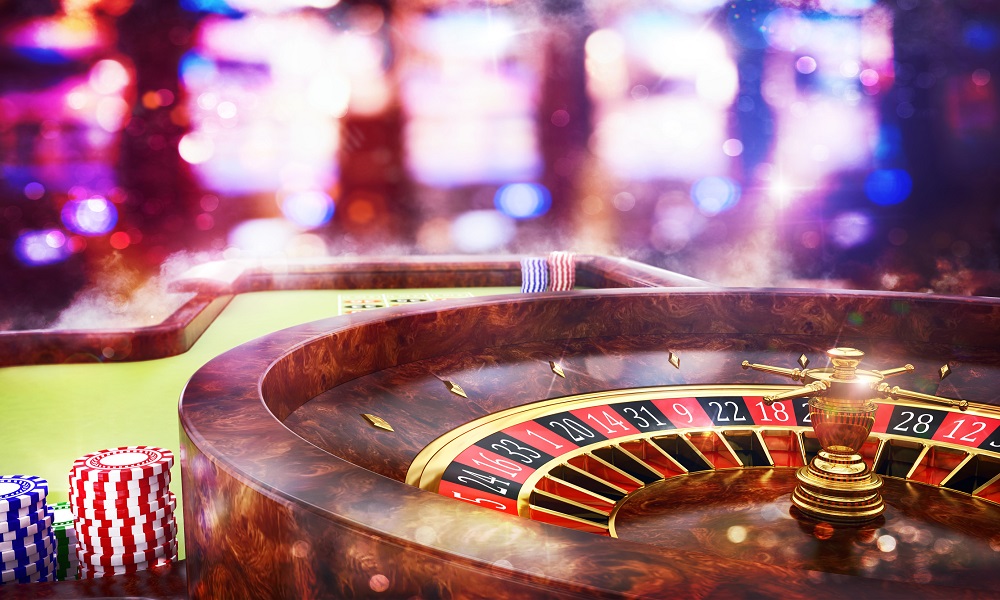 Reading Time:
1
minute
As the Japanese government is gearing up to pass the Integrated Resorts (IR) Implementation Bill by extending the Diet session, more groups in the country have come up with the impact of casinos in the country.
Yutaro Kikuchi, the chairman of the Japan Federation of Bar Associations, stated that the legislation might negatively affect the underpinnings of the nation's legal order.
 "Lifting the ban on casinos loses sight of why gambling is a punishable criminal offence under the law, and it significantly impairs the integrity of the entire legal order," the document said.
The group also emphasised problem gambling, organised crime, money laundering and that, allegedly, most of the Japanese public is against the bill as well.
The government managed to get the bill through the committee and passed in the lower house over the last few days. The House of Councillors will now debate the project and will most likely approve it before July 22nd, the extended deadline after pushing through June 20th, the original Diet session limit. While the Federation of Bar Associations' opposition is probably not going to affect the legislative process, it's expected to play a role in future IR construction projects.
Source: FocusGamingNews
South Korea sees casino revenue fall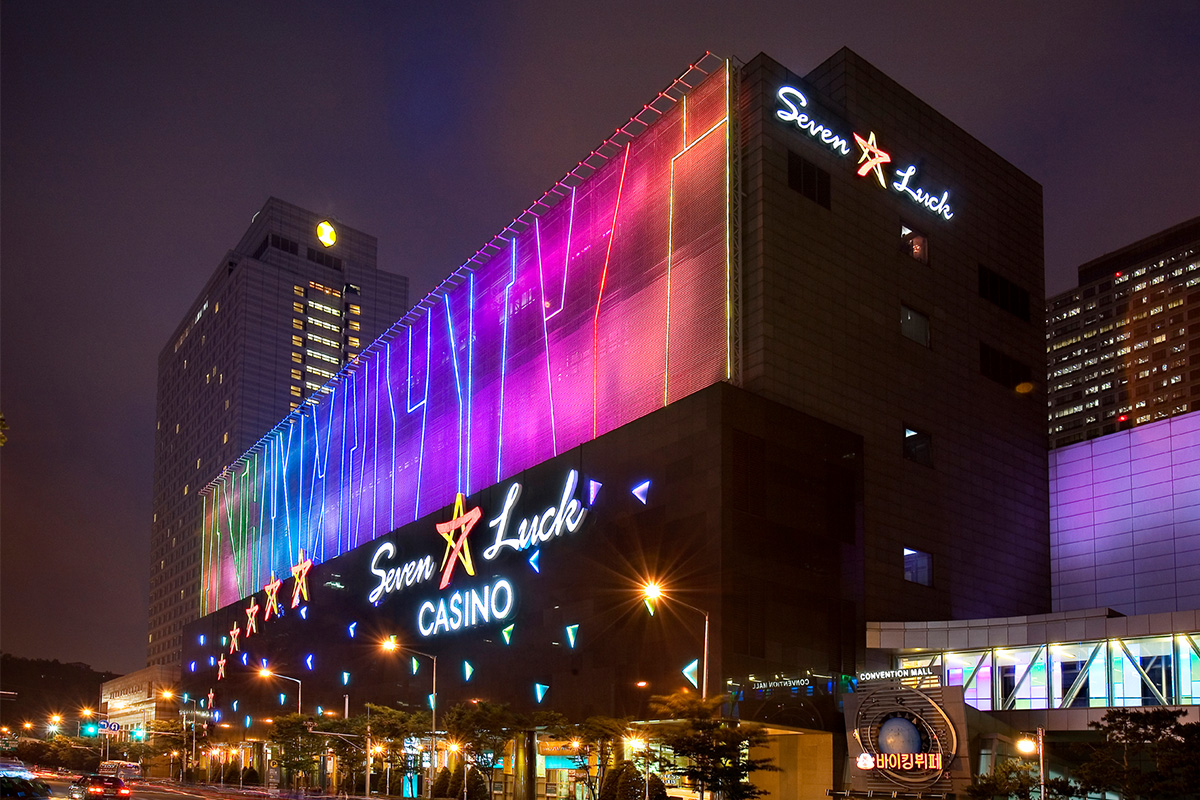 Reading Time:
1
minute
Revenue at South Korea's foreigner-only casinos slumped by 5.37 % in 2017 to less than KRW1.21 trillion (US$1.09 billion). In announcing the annual turnover for last year, the National Gambling Control Commission said the country's 16 foreigner-only casinos had almost 2.22 million visitors in 2017, a decrease of 6.22 percent between 2016 and last year.
The data at the regulator's website was updated this week and reports all gaming activities in the country. The foreigner-only casinos contributed 5.56 percent of all gaming turnover in South Korea last year, which was about KRW21.73 trillion.
The fall in 2017 revenue at foreigner-only casinos follows a mixed trend. In 2016, revenue at the country's foreigner-only casinos was KRW1.28 trillion, an increase of 2.6 % compared to 2015. After consecutive years of growth, 2015 saw a year-on-year decline of 9.7 %.
Meanwhile, the Kangwon Land Inc casino, which allows local players, contributed 7.01 % to gaming turnover. Its own income fell 6.43 % to US$1.36 billion, while visitors amounted to 3.12 million, a 1.7 % drop from last year.
However, the most recent financial updates show that the casino industry is doing better, as Grand Korea Leisure Co Ltd reported casino sales of nearly US$36.5 million for May, an increase of 16.7 per cent from last year. Paradise Co Ltd, another operator, saw a 25.2 per cent year-on-year increase last mon, telling the Korea Exchange its casino revenue for May was about US$46.78 million compared to about US$37.37 million in the same month last year.
Source: FocusGamingNews