How digital is your country? Europe needs Digital Single Market to boost its digital performance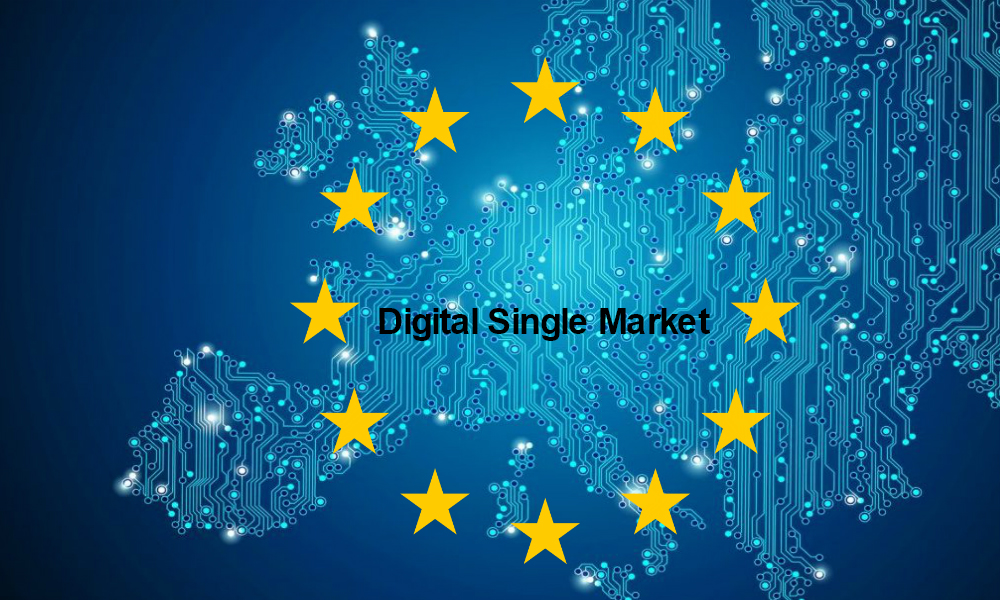 Reading Time:
4
minutes
Brussels, 18 May 2018 — Today the European Commission is publishing the results of the 2018 Digital Economy and Society Index (DESI), a tool which monitors the performance of Member States in digital connectivity, digital skills online activity, the digitisation of businesses and digital public services.
According to it, the EU is getting more digital, but progress remains insufficient for Europe to catch up with global leaders and to reduce differences across Member States. This calls for a quick completion of the Digital Single Market and increased investments in digital economy and society.
Andrus Ansip, Vice-President for the Digital Single Market, said: "This is a shift, albeit small, in the right digital direction. As a whole, the EU is making progress but not yet enough. In the meantime, other countries and regions around the world are improving faster. This is why we should invest more in digital and also complete the Digital Single Market as soon as possible: to boost Europe's digital performance, provide first-class connectivity, online public services and a thriving e-commerce sector."
Mariya Gabriel, Commissioner for Digital Economy and Society, said: "We look forward to a rapid progress on major reforms such as the European Electronic Communications Code aiming at boosting investments in enhanced connectivity. This year's Digital Economy and Society Index demonstrates that we must deploy further efforts to tackle lack of digital skills among our citizens. By integrating more digital technologies and equipping them with skills, we will further empower citizens, businesses and public administrations. This is the way to succeed the digital transformation of our societies."
Over the past year, the EU continued to improve its digital performance and the gap between the most and the least digital countries slightly narrowed (from 36 points to 34 points). Denmark, Sweden, Finland and the Netherlands scored the highest ratings in DESI 2018 and are among the global leaders in digitalisation. They are followed by Luxembourg, Ireland, the UK, Belgium and Estonia. Ireland, Cyprus and Spain progressed the most (by more than 15 points) over the last four years. However, some other EU countries still have a long way to go and the EU as a whole needs to improve to be competitive on the global stage.

DESI 2018 shows:
Connectivity has improved, but is insufficient to address fast-growing needs
Ultrafast connectivity of at least 100 Mbps is available to 58% of households and the number of subscriptions is rapidly increasing. 15% of homes use ultrafast broadband: this is twice as high as just two years ago and five times higher than in 2013.
80% of European homes are covered by fast broadband with at least 30 Megabits per second (Mbps) (76% last year) and a third (33%) of European households have a subscription (23% increase compared to last year, and 166% compared to 2013).
The number of mobile data subscriptions has increased by 57% since 2013 reach 90 subscriptions per 100 people in the EU. 4G mobile networks cover on average 91% of the EU population (84% last year).
Indicators show that the demand for fast and ultrafast broadband is rapidly increasing, and is expected to further increase in the future. The Commission proposed a reform of EU telecoms rules to meet Europeans' growing connectivity needs and boost investments.
More and more Europeans use the internet to communicate
The highest increase in the use of internet services is related to telephone and video calls: almost half of Europeans (46%) use the internet to make calls, this is almost a 20% increase compared to last year and more than 40% increase compared to 2013. Other indicators show that 81% of Europeans now go online at least once a week (79% last year).
To increase trust in the online environment, new EU rules on data protection will enter into force on 25 May 2018.
The EU has more digital specialists than before but skills gaps remain
The EU improved very little in the number of Science, Technology, Engineering and Mathematics (STEM) graduates (19.1 graduates per 1000 people aged 20 to 29 years old in 2015, compared to 18.4. in 2013);
43% of Europeans still do not have basic digital skills (44% last year).
Alongside the Digital Skills and Jobs Coalition, the Commission has launched the Digital Opportunity Traineeships to tackle the digital skills gap in Europe. The pilot initiative will provide digital traineeships for up to 6,000 students and recent graduates until 2020 in another EU country.
Businesses are more digital, e-commerce is growing slowly
While more and more companies send electronic invoices (18% compared to 10% in 2013) or use social media to engage with customers and partners (21% compared to 15% in 2013), the number of SMEs selling online has been stagnating over the past years (17%).
In order to boost e-commerce in the EU, the Commission has put forward a series of measures from more transparent parcel delivery prices to simpler VAT and digital contract rules. As of 3 December 2018, consumers and companies will be able to find the best deals online across the EU without being discriminated based on their nationality or residence.
Europeans use more public services online
58% of internet users submitting forms to their public administration used the online channel (52% in 2013).
18% of people use online health services.
In April 2018, the Commission adopted initiatives on the re-use of public sector information and on eHealth that will significantly improve cross-border online public services in the EU.
Background
The annual Digital Economy and Society Index (DESI) aims to measure the progress of EU Member States towards a digital economy and society. It helps EU countries identify areas requiring priority investments and action. The DESI is also a key tool when analysing digital in the European Semester, which allows EU countries to discuss their economic and budget plans and monitor progress at specific times throughout the year.
This year, both DESI and the more detailed analysis of national digital policies, providing an overview of progress and of policy implementation by Member States (previously called Europe's Digital Progress Report) are published jointly using the DESI name. A more detailed Telecoms Chapter for each Member State is annexed to the reports. To make better comparison between Member States, DESI also develops cross-country analyses in connectivity, skills, use of the internet, take-up of digital technology by businesses, digital public services, ICT R&D and innovation investment and use of Horizon 2020 research and innovation programme funds by Member States.
The Commission has presented 29 legislative proposals under its Digital Single Market strategy and called, in a recent Communication, the European Parliament and Member States to adopt these proposals by the end of 2018.
Digital Single Market: EU negotiators reach a political agreement on free flow of non-personal data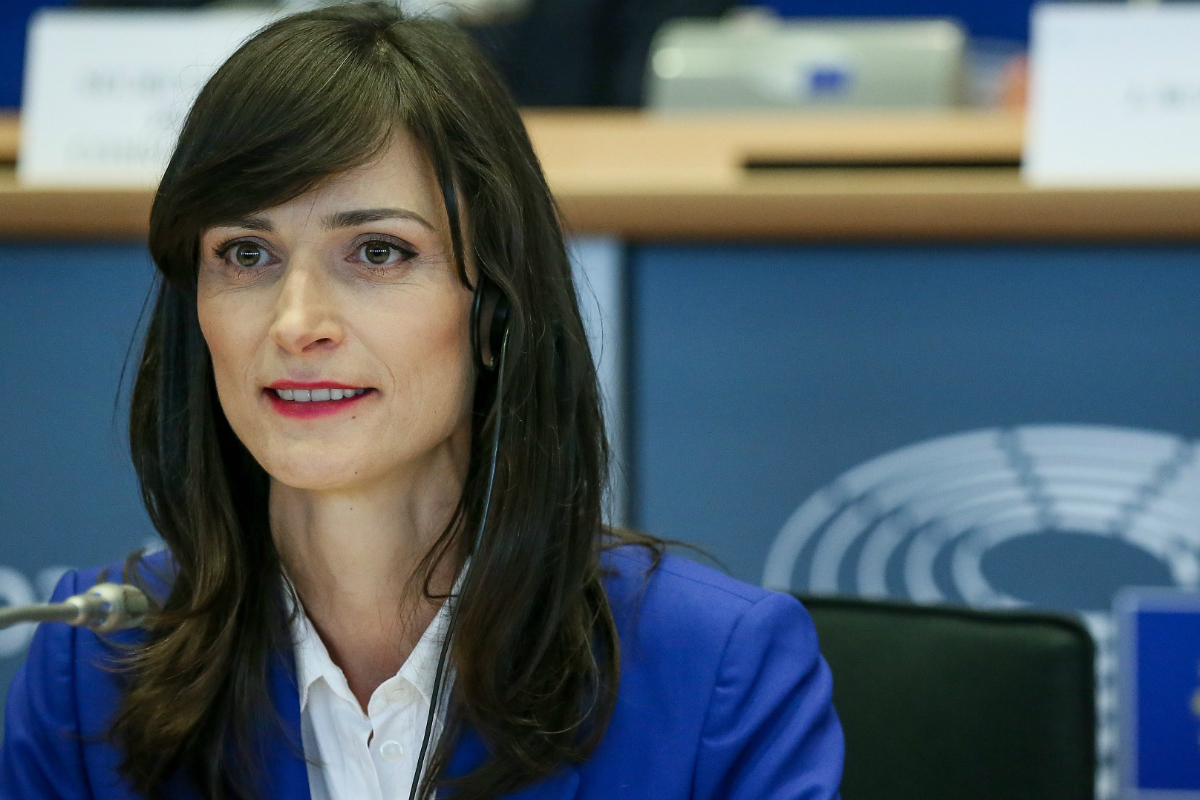 Reading Time:
2
minutes
Brussels, 19 June 2018 – Digital Single Market: EU negotiators reach a political agreement on free flow of non-personal data
The European Parliament, Council and the European Commission tonight reached a political agreement on new rules that will allow data to be stored and processed everywhere in the EU without unjustified restrictions. The new rules will also support the creation of a competitive data economy within the Digital Single Market.
Vice-President for the Digital Single Market Andrus Ansip said:"Data localisation restrictions are signs of protectionism for which there is no place in a single market. After free movement of people, goods, services and capital, we have made the next step with this agreement for a free flow of non-personal data to drive technological innovations and new business models and create a European data space for all types of data."
Commissioner for Digital Economy and Society Mariya Gabriel said: "Data is the backbone of today's digital economy and this proposal will help to build a common European data space. The European data economy can become a powerful driver for growth, create new jobs and open up new business models and innovation opportunities. With this agreement we are one step closer to completing the Digital Single Market by the end of 2018."
The new rules will remove barriers hindering the free flow of data, and boost Europe's economy by generating an estimated growth of up to 4% GDP by 2020.
The new free flow of non-personal data rules will:
Ensure the free flow of data across borders: The new rules set a framework for data storing and processing across the EU, prohibiting data localisation restrictions. Member States will have to communicate to the Commission any remaining or planned data localisation restrictions to the Commission in limited specific situations of public sector data processing. The Regulation on free flow of non-personal data has no impact on the application of the General Data Protection Regulation (GDPR), as it does not cover personal data. However, the two Regulations will function together to enable the free flow of any data – personal and non-personal – thus creating a single European space for data. In the case of a mixed dataset, the GDPR provision guaranteeing free flow of personal data will apply to the personal data part of the set, and the free flow of non-personal data principle will apply to the non-personal part.
Ensure data availability for regulatory control: Public authorities will be able to access data for scrutiny and supervisory control wherever it is stored or processed in the EU. Member States may sanction users that do not provide access to data stored in another Member State.
Encourage creation of codes of conduct for cloud services to facilitate switching between cloud service providers under clear deadlines. This will make the market for cloud services more flexible and the data services in the EU more affordable.
The agreed measures are in line with existing rules for the free movement and portability of personal data in the EU.
Background
The Commission presented a framework for the free flow of non-personal data in September 2017 as a part of President Jean-Claude Juncker's State of the Union address to unlock the full potential of the European Data Economy. It was announced as one of the key actions in the mid-term review of the Digital Single Market strategy.
Codewise's Dr. Rzeszuciński Joins the European AI Alliance, Launched by the European Commission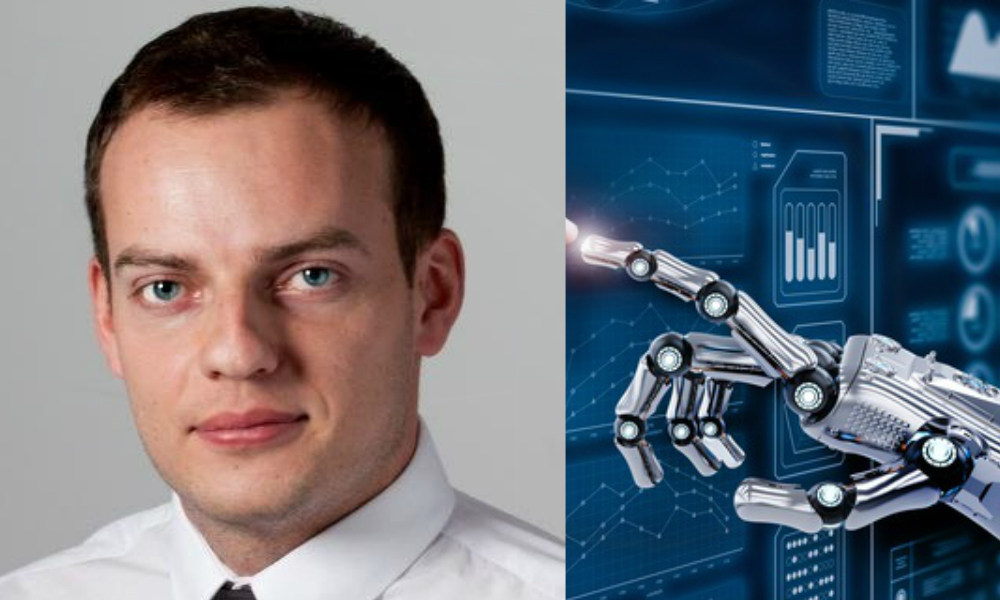 Reading Time:
3
minutes
LONDON, June 18, 2018 — Codewise, the industry's first provider of AI-powered online ad measurement and management solutions for digital marketers, announced today that Dr. Paweł Rzeszuciński, Data Scientist at Codewise, accepted the invitation to become a member of the European AI Alliance, a forum launched by the European Commission.
Since Dr. Paweł Rzeszuciński will join the Alliance within his personal capacity, he will act independently and in the public interest, as per the rules set by the European Commission.
Following the signing of the Declaration of cooperation on Artificial Intelligence by 24 EU Member States and Norway, the European AI Alliance, as announced by the European Commission on April 25 2018, is a multi-stakeholder forum engaged in a broad and open discussion of all aspects of Artificial Intelligence development and its impact on the economy and society. The European AI Alliance is aimed at seizing the opportunities of AI, reinforcing Europe'scompetitiveness and establishing the ethical guidelines on the development of the AI.
Emphasizing the importance of the European AI Alliance, Robert Gryn, CEO of Codewise, said, "We are extremely proud to learn that Dr. Paweł Rzeszuciński, a key stakeholder of Codewise's Artificial Intelligence development team, is joining such a strategic initiative. AI is progressively transforming our economy and society and is increasingly contributing to many sectors of our economy. We feel very reassured by the European Commission's initiative to support the implementation of a European strategy on AI."
The Commission will present ethical guidelines on AI development by the end of 2018, based on the EU's Charter of Fundamental Rights, taking into account principles such as data protection and transparency, and building on the work of the European Group on Ethics in Science and New Technologies. To help develop these guidelines, the Commission will bring together all relevant stakeholders at the European AI Alliance.
"The mission of the European AI Alliance strongly resonates with Codewise's values and vision of transparency-led smart technologies," said Dr. John Malatesta, President and Chief Revenue and Marketing Officer at Codewise. "As any technology that has a direct impact on people's and businesses' lives, the emergence of AI also raises legitimate concerns. We fully endorse the elaboration by the European Commission of recommendations on future AI-related policy development and on ethical, legal and societal issues. In our daily efforts to develop AI technologies at the service of digital marketers, we are equally attentive to the right balance between business efficiency gains on one side and respect for privacy and transparency on the other. The definition of an AI strategy framework will help the entire software industry align to common standards."
The foundation of the European AI Alliance represents a first step towards an EU-wide approach to AI. By establishing clear guidelines on AI ethics, the Commission seeks to increase consumers' trust in AI-driven products.
Based on the recommendations enacted by the European AI Alliance, the European Commission and participating Member States will present a European plan on Artificial Intelligence by the end of 2018.
About Codewise:
Founded in 2011, Codewise is the industry's first provider of AI-powered online ad measurement and management solutions for digital marketers. For years, Codewise has been recognized as one of the fastest-growing technology companies in Europe, according to the Financial Times, Statista, and Deloitte.
Codewise's solutions help thousands of businesses in 190 countries to track, measure, and optimize billions of dollars of advertising spend, boosting their efficiency and ROI like never before. Codewise is currently tracking over $2.5 billion of digital ad spend for some of the world's largest brands and ad agencies, including $400 million of ad spend on Facebook.
To learn more about Codewise, please visit www.codewise.com.
Digital Single Market: EU negotiators reach a political agreement to update the EU's telecoms rules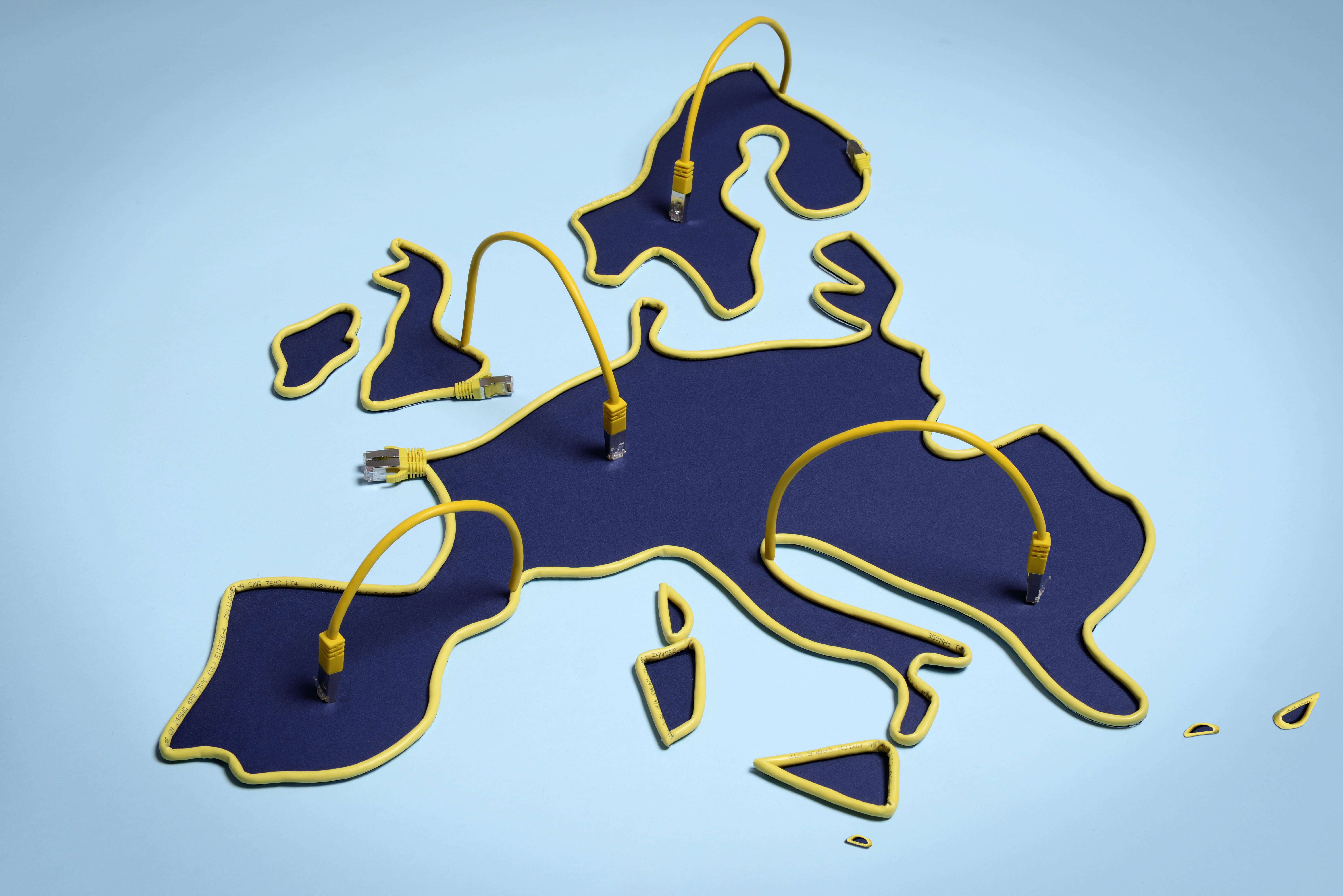 Reading Time:
3
minutes
Brussels, 6 June 2018 – The European Parliament and the Council reached late last night a political agreement to update the EU's telecoms rules. The new European Electronic Communications Code, proposed by the Commission, will boost investments in very high-capacity networks across the EU, including in remote and rural areas.
Vice-President in charge of the Digital Single Market, Andrus Ansip said: "This agreement is essential to meet Europeans' growing connectivity needs and boost Europe's competitiveness. We are laying the groundwork for the deployment of 5G across Europe."
Commissioner for Digital Economy and Society, Mariya Gabriel, said: "The new telecoms rules are an essential building block for Europe's digital future. After several months of tough negotiations, we have agreed on bold and balanced rules to provide faster access to radio spectrum, better services and more protection for consumers, as well as greater investment in very high-speed networks."
The agreed rules are crucial for achieving Europe's connectivity targets and providing everyone in the EU the best possible internet connection, so they can participate fully in the digital economy.
The new Electronic Communications Code will:
Enhance the deployment of 5G networks by ensuring the availability of 5G radio spectrum by end of 2020 in the EU and providing operators with predictability for at least 20 years in terms of spectrum licensing; including on the basis of better coordination of planned radio spectrum assignments.

Facilitate the roll-out of new, very high capacity fixed networks by making rules for co-investment more predictable and promoting risk sharing in the deployment of very high capacity networks; promoting sustainable competition for the benefit of consumers, with a regulatory emphasis on the real bottlenecks, such as wiring, ducts and cables inside buildings; and a specific regulatory regime for wholesale only operators. Moreover, the new rules will also ensure closer cooperation between the Commission and the Body of European Regulators for Electronic Communications (BEREC) in supervising measures related to the new key access provisions of co-investment and symmetric regulation.

Benefit and protect consumers, irrespective of whether end-users communicate through traditional (calls, sms) or web-based services (Skype, WhatsApp, etc.) by:
ensuring that all citizens have access to affordable communications services, including universally available internet access, for services such as egovernment, online banking or video calls;
ensuring that international calls within the EU will not cost more than 19 cents per minute, while making sure that the new rules would not distort competition, innovation and investment;
giving equivalent access to communications for end-users with disabilities;
promoting better tariff transparency and comparison of contractual offers;
guaranteeing better security against hacking, malware, etc.;
better protecting consumers subscribing to bundled service packages;
making it easier to change service provider and keep the same phone number, including rules for compensations if the process goes wrong or takes too long;
increasing protection of citizens in emergency situations, including retrieving more accurate caller location in emergency situations, broadening emergency communications to  text messaging and video calls, and establishing a system to transmit public warnings on mobile phones.
Background
At work, at home or on the move, Europeans expect an internet connection that is fast and reliable. Encouraging investments in very high-capacity networks is increasingly important for education, healthcare, manufacturing or transport. To meet these challenges and prepare Europe's digital future, in September 2016 the Commission proposed the establishment of a European Electronic Communications Code and a proposal for a Regulation on the Body of European Regulators for Electronic Communications. The Code will modernise the current EU telecoms rules, which were last updated in 2009, stimulate competition to drive investments and strengthen the internal market and consumer rights.
In March 2018 the Parliament and the Council agreed on the way forward for radio spectrum management to be able to introduce 5G in the EU. Once fully adopted by the European Parliament and the Council, Member States will have two years to transpose the Electronic Communications Code into national law.
For More Information
Digital Economy and Society Index (DESI) including data on connectivity per country
IP/18/4070