Nektan Launches Multi-Brand Partnership With Traffic Label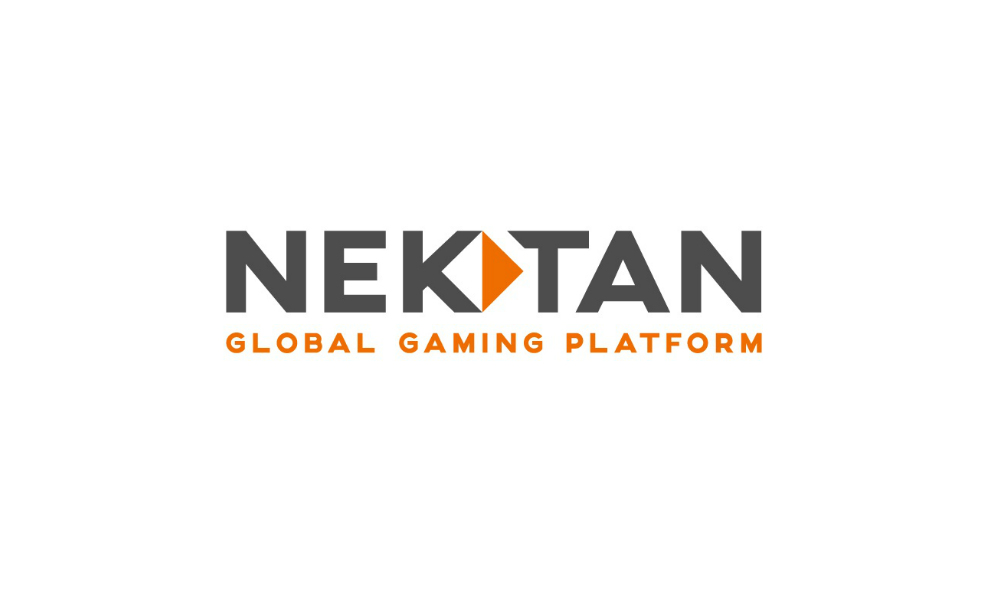 Reading Time:
2
minutes
30th MAY 2018 – Nektan PLC (AIM: NKTN), an international B2B and white label gaming software and services provider, has announced a multi-brand partnership with affiliate network Traffic Label.
As part of the deal, three new online casino sites have been launched, with Slotster.com, Spinslots.com and Jackpotslot.com now live on Nektan's proprietary platform Evolve. An additional five casino sites are planned for launch throughout the latter half of 2018.
Nektan's speed to market ensured a seamless integration, with the first site Spinslots.com going live within eight weeks from the contractual agreement.
As part of the platform provider's end-to-end white label services, the sites are supported by content from the industry's leading developers, with Nektan handling all its back-end functions including regulatory approval, account management and CRM activity.
The agreement allows scope for planned expansion, with the potential to launch more brands throughout 2019 and beyond.
Claire Osborne, Commercial Director at Nektan, said: "We're thrilled to have partnered with Traffic Label. This deal strengthens our multi-brand growth strategy, built around our partners having the ability to launch multiple casino brands quickly and efficiently under one seamless platform and reporting structure.
"Through building a network of brands, Traffic Label is now able to maximise its marketing opportunities, while reducing its cost per player acquisition.
"We're looking forward to developing our relationship with Traffic Label further with the launch of new brands planned for this year."
Oded Keinan, Director at Traffic Label, said: "When launching our new sites, we enjoyed a smooth and seamless process thanks to Nektan's proprietary technological framework.
"Their ability to manage back-end operations gives us the opportunity to focus on our core strengths of driving traffic whilst giving players an extensive portfolio of slots and live based games."
About Nektan:
Nektan is an international B2B and white label gaming software and services provider, operating in the regulated, interactive real money gaming space (RMG), delivering original and innovative solutions to commercial organisations that have established online audiences.
Nektan's full end-to-end technology platform, Evolve, simplifies and supports the route to mobile and desktop gaming revenues, managing the full customer experience and back-office operations, allowing commercial partners to focus on marketing the product to their consumers.
Nektan's US operating subsidiary, provides US land-based casinos with in-venue mobile gaming solutions which allow operators to add mobile technology and content to their existing offerings, with products accessible to players across both cabinets and mobile devices inside the casinos. Respin has a strong intellectual property portfolio including game patents for Rapid Games™ (on-property mobile entertainment), and other captivating concepts and brands.
Nektan is headquartered in Gibraltar, regulated by the Gibraltar Licensing Authority and the UK Gambling Commission, as well as in the Irish market and maintains sales and customer support operations in its two primary geographical targets, Europe and North America. The proprietary Evolve technology is developed and maintained by a talented and experienced team of employees from Nektan's Indian office.
Nektan plc was admitted to the AIM market of the London Stock Exchange in November 2014.
About Traffic Label:
Traffic Label manages a gaming network of over 7000 Casino/Slots/Bingo content based sites. The network was first established in 2006 and has grown ever since. Their new affiliate program SlotsAffiliates.com includes several Bingo and Casino brands.
Wynn Resorts Extends Benefits for All North American Employees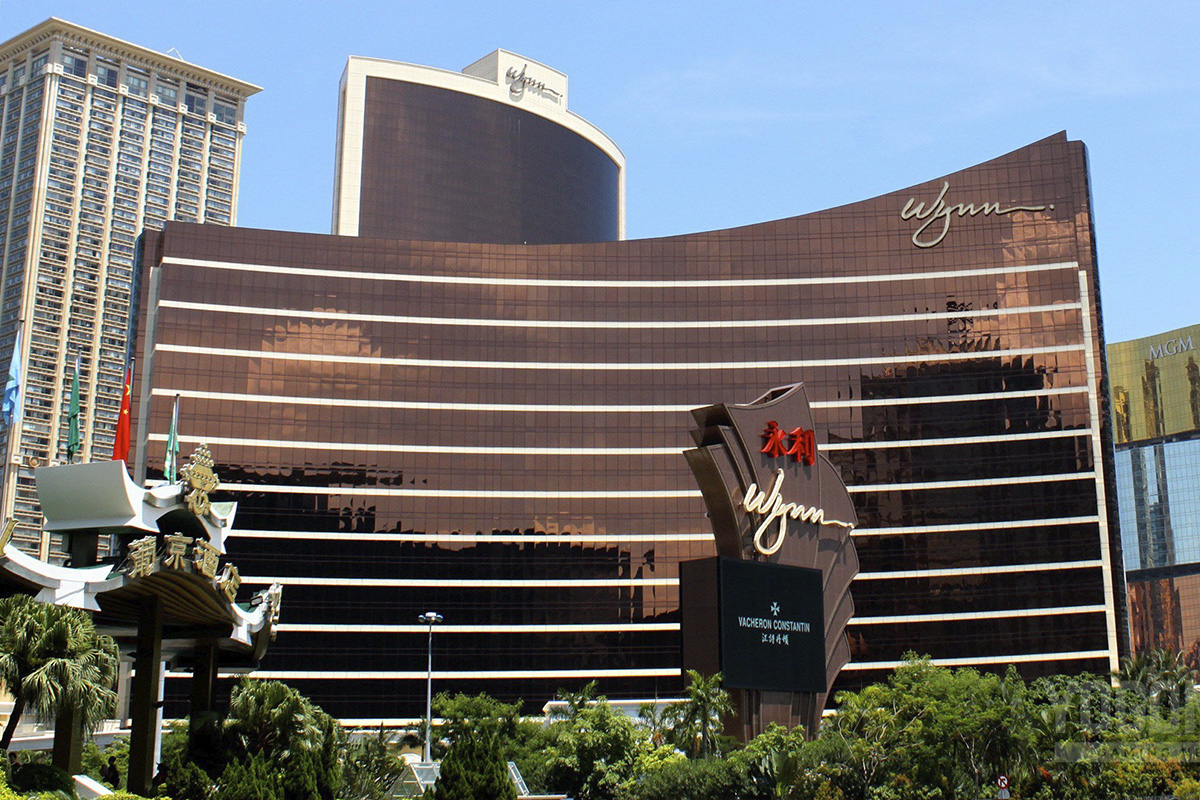 Reading Time:
2
minutes
Wynn Resorts announced that the Company will extend paying all salaried, hourly and part-time employees through May 15, for a total of 60 days of payroll continuance. The Company decided to take this action as part of its shared responsibility for the health and safety of its employees, their families and the Las Vegas and Greater Boston communities during this pandemic.
Payroll coverage will include more than 15,000 current Wynn and Encore employees. For tipped employees, it includes the average tip compliance rate or distributed tips/tokes since the beginning of the year.
"It is our shared responsibility to follow the direction of health and safety professionals to stay home, and limit social contact," said Wynn Resorts CEO Matt Maddox. "We owe it to each other, our families and to our community."
For more information on Wynn's health and safety measures, please visit www.WynnInfo.com.
About Wynn Resorts:
Wynn Resorts, Limited is traded on the Nasdaq Global Select Market under the ticker symbol WYNN and is part of the S&P 500 Index. Wynn Resorts owns and operates Wynn Las Vegas (wynnlasvegas.com), Encore Boston Harbor (encorebostonharbor.com), Wynn Macau (wynnmacau.com), and Wynn Palace, Cotai (wynnpalace.com).
Wynn and Encore Las Vegas feature two luxury hotel towers with a total of 4,748 spacious hotel rooms, suites and villas, approximately 192,000 square feet of casino space, 22 dining experiences featuring signature chefs and 11 bars, two award-winning spas, approximately 290,000 square feet of meeting and convention space, approximately 160,000 square feet of retail space as well as two showrooms; two nightclubs, a beach club and recreation and leisure facilities. Wynn Las Vegas recently unveiled the new Wynn Golf Club and 18-hole, 129-acre championship golf course, and in February 2020 debuted a 430,000-square-foot meeting and convention space expansion powered by 100 percent renewable energy.
Encore Boston Harbor is a luxury resort destination featuring a 210,000 square foot casino, 671 hotel rooms, an ultra-premium spa, specialty retail, 15 dining and lounge venues, and more than 50,000 square feet of state-of-the-art ballroom and meeting spaces. Situated on the waterfront along the Mystic River in Everett, Massachusetts, the resort has created a six-acre public park and Harborwalk along the shoreline. It is the largest private, single-phase development in the history of the Commonwealth of Massachusetts.
Wynn Macau is a luxury hotel and casino resort located in the Macau Special Administrative Region of the People's Republic of China with two luxury hotel towers with a total of 1,008 spacious rooms and suites, approximately 273,000 square feet of casino space, casual and fine dining in eight restaurants, approximately 31,000 square feet of meeting and convention space, approximately 59,000 square feet of retail space, and recreation and leisure facilities including two opulent spas, a salon and a rotunda show.
Wynn Palace is a luxury integrated resort in Macau. Designed as a floral-themed destination, it boasts 1,706 exquisite rooms, suites and villas, approximately 424,000 square feet of casino space, 13 food and beverage outlets, approximately 37,000 square feet of meeting and convention space, approximately 106,000 square feet of designer retail, SkyCabs that traverse an eight-acre Performance Lake, an extensive collection of rare art, a lush spa, salon and recreation and leisure facilities.
SOURCE Wynn Resorts
UK Gambling Commission and industry collaboration makes progress on safer gambling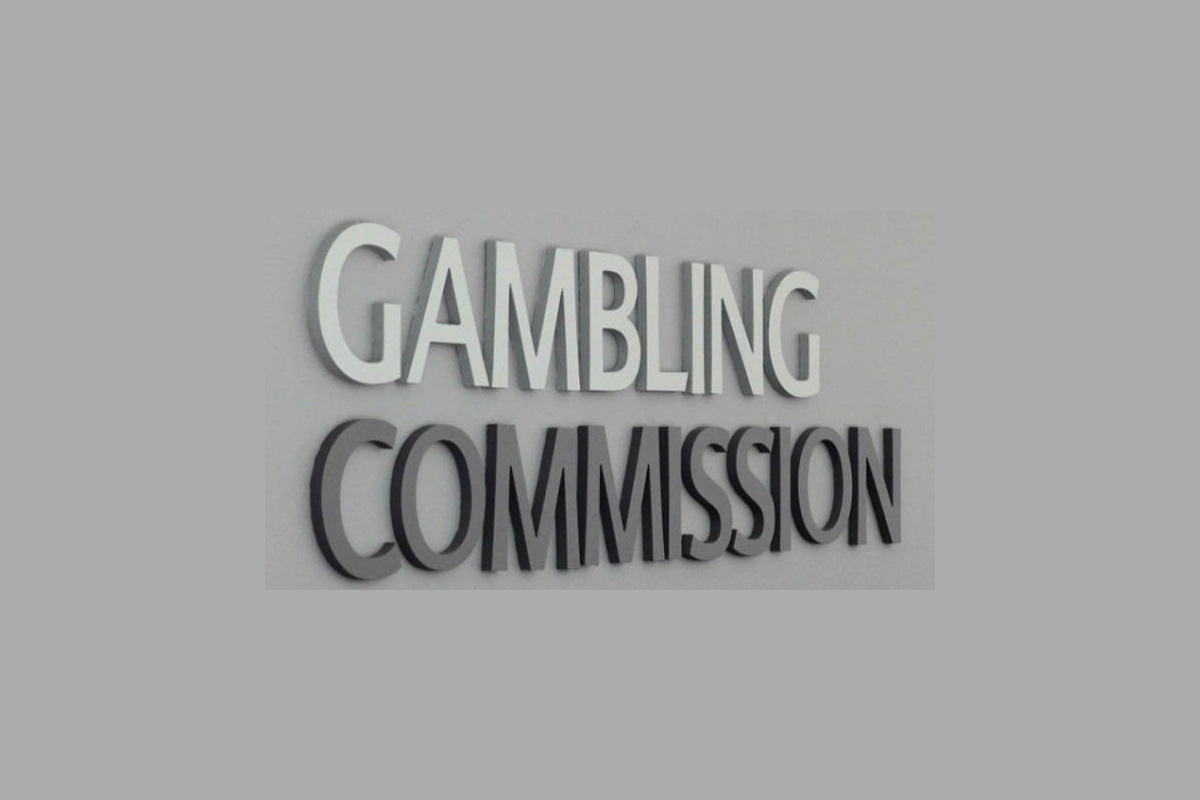 Reading Time:
5
minutes
Under 25s to be restricted from joining VIP schemes
Tightened controls to be introduced for other VIP customers
Online advertising rules strengthened to better protect vulnerable groups
Progress made on safer product design but industry must go further
Collaborative work with the industry has led to progress following three challenges laid down by the Gambling Commission to make gambling safer and reduce harm across the sector.
The work will lead to restrictions and prevention of under 25s being recruited to VIP schemes, a reduction on intensity of play such as the speed of spin and removing turbo buttons, and a joint effort to shield children and young people from online gambling advertising.
The Gambling Commission welcomes the recommendations made by the industry on safer products but challenges the industry to go further.
This new approach to accelerate progress to protect consumers from gambling harm was set by the Commission's chief executive, Neil McArthur, in October 2019. Working groups made up of senior leaders from the industry were formed in January 2020 – concentrating on use of VIP incentives, safer advertising online and the use of safer product design.
The Industry working groups featured over 30 operators, co-ordinated by the Betting and Gaming Council (BGC).  As part of this work, the Commission ran workshops with people with first-hand experience of gambling harm, as well as collaborating with GamCare to ensure that its service users' experience would also help inform any outcomes.
Those involved in the work will continue to develop and rapidly implement the proposals, with some measures around VIP customers being implemented as soon as April 14.
The Commission will now launch formal consultations on these areas to ensure that the new measures are incorporated into its regulatory framework – which means that all operators will have to abide by the new consumer protection rules.
Neil McArthur, Gambling Commission chief executive said: "We have been encouraged by the progress on VIP incentives, safer advertising and safer products.  We set these challenges in order to deliver real and rapid change for consumers in key areas of risk. However, it is important these commitments are implemented as soon as possible. It should not take months to implement safeguards many would expect to be in place already. 
"By working together with operators and seeking the views of people with lived experience of gambling harm we have been able to make significant progress, although there is always more to do. We will now consult on the necessary changes to our rule book to ensure all operators have to meet the new standards.
 "Whilst we are encouraged by industry proposals for making gambling products safer we now call on operators to implement those proposals rapidly; but the proposals do not go far enough and we will now consider what additional measures we should impose on operators. 
 "I recognise that the Covid-19 outbreak will impact on next steps and actions, in particular land-based operators. I welcome the fact that the operators involved and the BGC have remained committed to progressing this work during these difficult times. That is a positive sign of their commitment to make the industry safer."
"Ultimately actions speak louder than words and any operator that does not put consumer safety first will find itself a target for enforcement action."
Industry progress so far in these areas, and the Gambling Commission's response and next steps:
Use of VIP incentives
This group was established to develop an industry code which addressed poor practices around the treatment and incentivisation of high value and high spending customers also known as 'VIPs'. The industry has agreed to:
Restrict and prevent customers under 25 years of age from being recruited to high value customer schemes.
All customers must first pass thorough checks relating to spend, safer gambling and enhanced due diligence before becoming eligible for high value customer incentives.
Reward programmes will also be required to have full audit trails detailing decision making with specified senior oversight and accountability.
The Gambling Commissions response:
The Commission will now consult on permanent changes to the Licence conditions and codes of practice (LCCP).
The Commission expects the industry to implement its code as soon as possible and considers most measures should be implemented within 3 months.
The Commission will monitor and support implementation of the industry's code as an interim measure.

Safer advertising online
This Advertising Technology challenge was aimed at reducing the amount of online advertising seen by children, young people and vulnerable adults. Actions taken immediately by the industry and to be in place by July 2020 include:
A common list of negative search terms (e.g. how do I self-exclude from gambling?) and suppression websites, which will help shield vulnerable groups from online gambling ads.
Better and more consistent use of customer data to ensure paid-for-ads are targeting away from vulnerable groups across social media platforms, instead of targeting for business
Implement an approach which means that advertising is only targeted at +25 age in social media and "Pay Per Click" advertising where platform facilities permit. This will protect young people and increase confidence in the social media platforms' own age-gating
Age-gating YouTube channels and content
Adopting and rolling out to all affiliates a code of conduct which will be amended and updated on a regular basis to ensure all measures undertaken by the industry will be implemented equally by affiliates.
These measures will be adopted across the industry as soon as possible and in any event enshrined in the IGRG's Gambling Industry Code for Socially Responsible Advertising (subject to consultation with Bingo Association and BACTA) and effective by July 2020.
Further, the Working Group will:
Establish a permanent cross-industry Adtech Forum to ensure an on-going focus on making further progress in this area, including conducting and evaluating trials of advertising technology.
Continue the proactive engagement with a wide range of stakeholders (including platforms) on agreed areas of work, with the aim of continually setting the highest standards in responsible digital advertising and marketing and ensuring that all relevant technology is utilised to achieve that.
Work with the Gambling Commission to publish and promote consumer advice, and work with online platforms and broadcasters to identify a more effective, simple and consistent approach, with regard to blocking gambling advertising.
Commit to monitoring and evaluating all actions to ensure only effective solutions are pursued.
The Gambling Commission's response:
The Gambling Commission's view is that the industry has developed an appropriate set of commitments which should help further limit exposure to online gambling adverts by vulnerable groups.
The Commission recognises that the online advertising ecosystem is complex, and some progress will be dependent on third parties, such as the social media platforms. In these instances, we expect industry to work collaboratively with the platforms to identify and implement further solutions.
By virtue of their inclusion in the Gambling Industry Code for Socially Responsible Advertising, The Commission will now hold operators to account for these commitments from July.

Safer products
These groups were tasked with developing an industry code for responsible product and game design.  Industry commitment from this work so far includes:
A minimum spin speed of 2.5 seconds on all slots.
Removal of game features which may encourage intensive play such as slam stops and turbo buttons.
Removal of split-screen slots which have been associated with potential loss of control.
A more detailed work plan which will include in-game messaging and the creation of a Betting and Gaming Council Testing Lab to look into other game features.
Publication of the final code in September 2020.
The Gambling Commission's response:
The Gambling Commission's view is that while some progress has been made, this work must now go further and faster, in particular around using demographics and behaviours to indicate risk.
The Gambling Commission will now consult on the priority areas for immediate action as soon as possible.
Brigid Simmonds, Chairman of the new standards body the Betting and Gaming Council said: "I am pleased with our members' hard work and continued commitment to delivering substantial progress on the three safer gambling challenges set by the Gambling Commission on high value customers, advertising and game design. The progress reported today including restricting under 25's from qualifying for high value customer accounts; strengthened advertising rules and games with slower speeds and the removal of some functionality comes despite difficult operating circumstances during the COVID-19 crisis. These measures, along with our recently announced 10 pledge action plan for COVID-19 safer gambling and our 22 industry safer gambling commitments will significantly transform and improve the environment for our customers and the wider public.  We agree with the Gambling Commission that there is still more work to do and we will rise to the ongoing challenge."
This update coincides with the publication of the Gambling Commission's 2020/21 business plan which includes commitment to driving forward these areas of work in regulatory requirements for the whole industry.
GeoComply Receives License in Colorado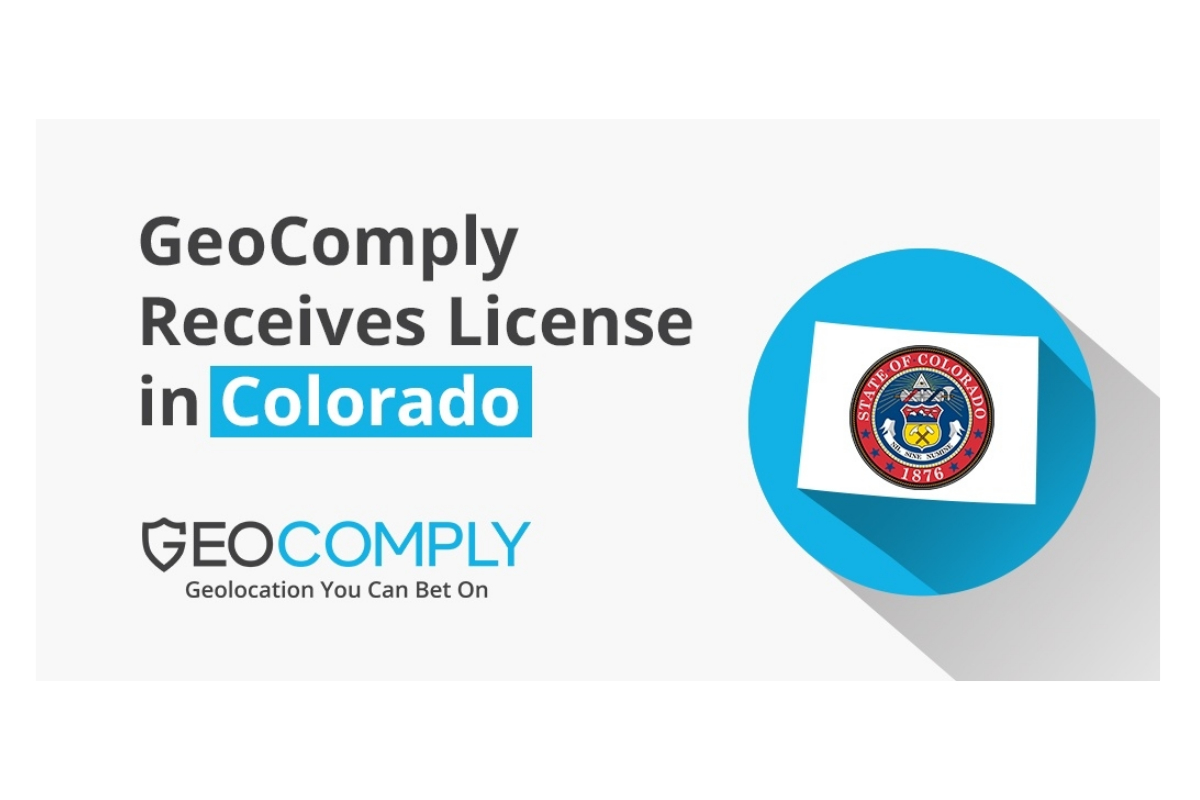 Reading Time:
< 1
minute
GeoComply announced that it has received its vendor minor license in a special meeting held by the Colorado Limited Gaming Control Commission. This license will enable sports betting operators in Colorado to utilize GeoComply's award-winning geolocation compliance solution as a critical part of their online sports betting apps and websites.
"We are pleased to be approved to service our clients and partners in such a sports-driven market as Colorado," says Lindsay Slader, VP of Regulatory Affairs at GeoComply. "The GeoComply team is prepared and ready to support the rollout of online sports betting as quickly as the state is able to launch its live operations."
About GeoComply:
GeoComply is a global leader in geolocation technology. Since launching in 2011, GeoComply has quickly become the iGaming industry's trusted solution for reliable, secure, and accurate geolocation services. GeoComply currently supports regulated online casino, poker, sports betting, lottery, ADW, and DFS operators in 44 US states to ensure compliance with state and federal regulations. For more information, please visit GeoComply.com.