BookiePro Launches Public Beta with Five-Bitcoin Prize Fund for World Cup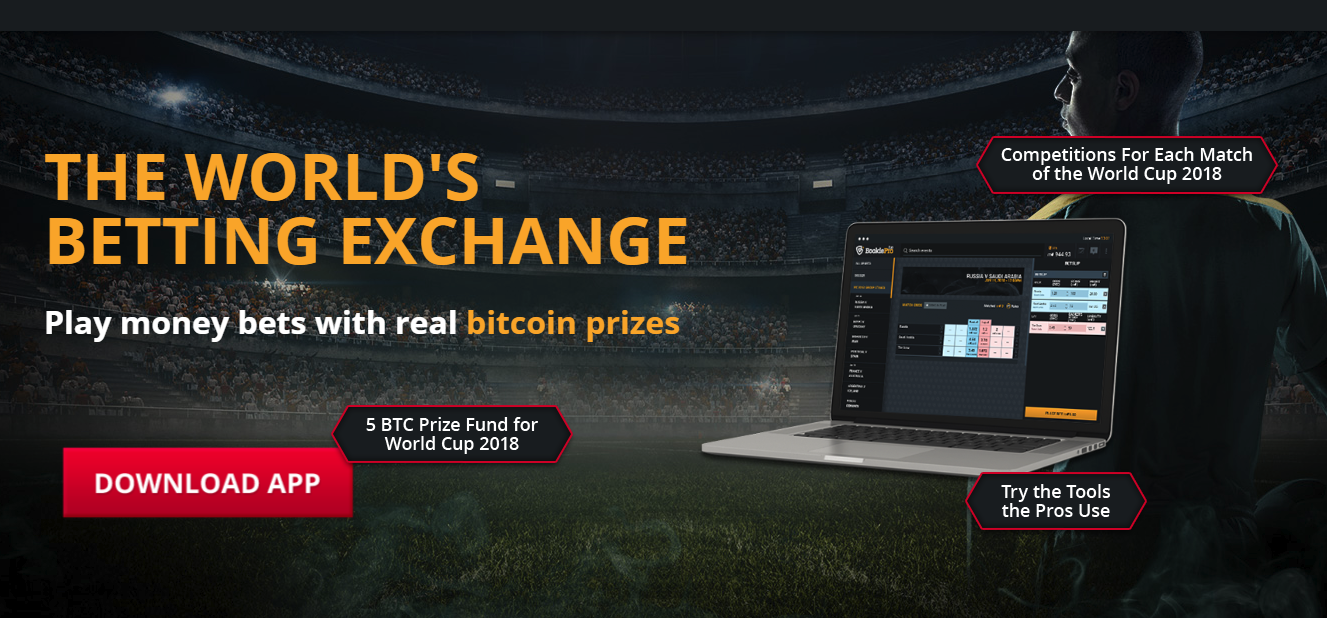 Reading Time:
2
minutes
8th June 2018, (Debert, Nova Scotia, Canada) – BookiePro, the world's first provably fair sports betting exchange, today announced the launch of its much-anticipated public beta, BookiePro.fun, in time for the 2018 World Cup.
Sports bettors everywhere are now able to download and install the decentralized app to test the betting exchange built on the Peerplays blockchain. To support the play-for-fun launch, users of the popular cryptocurrency forum, Bitcointalk, will be able to compete for a five-Bitcoin prize pool throughout the World Cup.
"Our goal is to solve many of the frustrations that customers currently have with betting exchanges and to build a product that delivers on the original vision of peer-to-peer betting. The Peerplays blockchain has enabled us to do just that," said Jonathan Baha'i, President of the Peerplays Blockchain Standards Association (PBSA).
"Today, I'm thrilled to announce the public beta launch of the first provably fair sports betting app, BookiePro."
The launch of the BookiePro public beta marks the first official decentralized app operating on the Peerplays blockchain as well as the first public showcase of provably fair sports betting. No single person, company, or central authority owns or operates BookiePro.
"I'm very proud of the work our talented team has done to bring the BookiePro public beta to users. Adding to the excitement of the World Cup, users will be able to experience a truly decentralized betting exchange for the first time," said Toby Lynas, Head of Operations at PBSA.
The exchange is now live with users able to download and install the app from www.BookiePro.fun. Competition prizes will be awarded across a range of daily challenges, bounties, sweepstakes and leaderboards. Users will wager with BitFun (BTF), a new play-for-fun currency created especially for BookiePro.fun. All users who sign up will receive 10 BTF, with opportunities to top up that balance.
BookiePro.fun is open to all and looks to educate the entire betting community – including punters, operators and regulators – about the benefits of blockchain for sports bettors.
For more information about PBSA and the Peerplays blockchain, please visit: www.pbsa.info and www.peerplays.com.
About BookiePro:
BookiePro is a decentralized sports betting exchange, the first of its kind in the world. BookiePro.fun is the public beta version of BookiePro, where bettors use play tokens called BitFun while competing in competitions to win real Bitcoin. Launched in time for World Cup 2018, the app allows betting on soccer matches during the tournament and beyond. Additional sports and tournaments will be added regularly, over time.
No single person, company, or central authority operates BookiePro.fun or the Peerplays blockchain on which it is built. As the Racing Post puts it: "…because of the way blockchains work, Peerplays is largely automated and self-sustaining. No one owns it, no single person or organisation is responsible for it…"
GrooveGaming gets connected to LatAm specialist BetConnections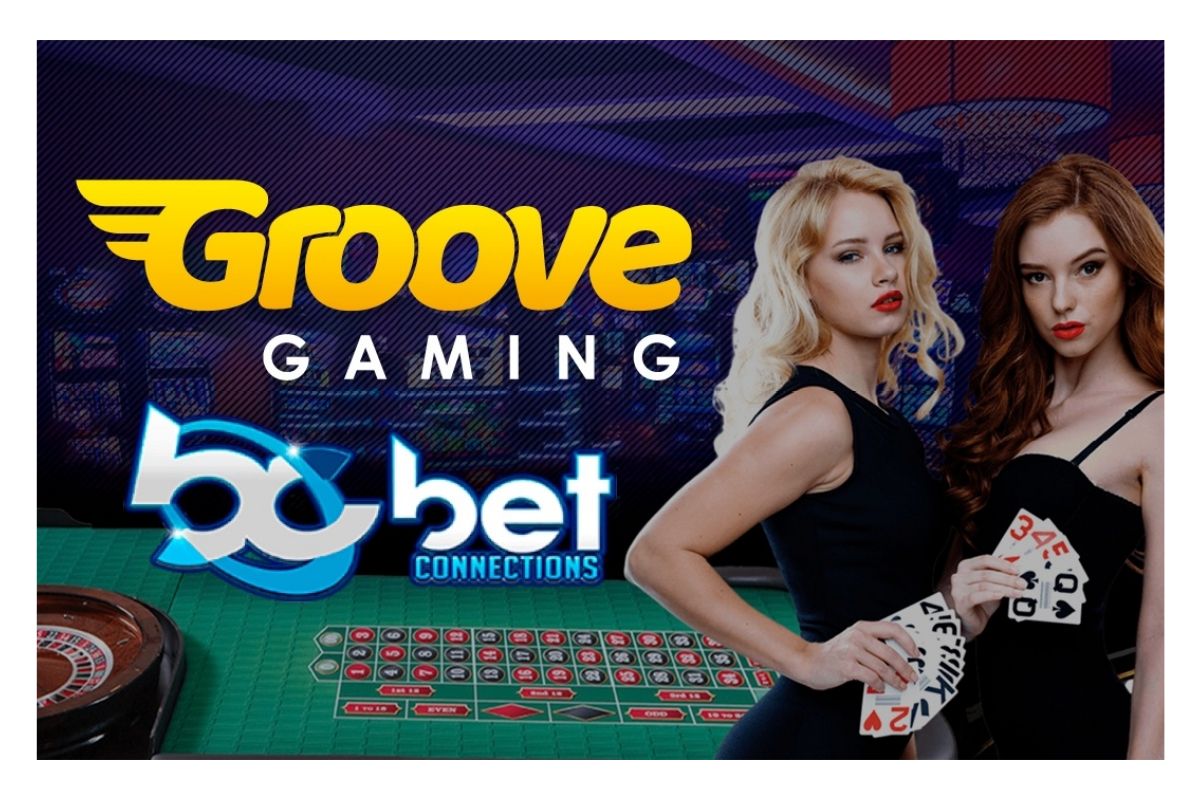 Reading Time:
2
minutes
Yet again aggregator GrooveGaming is in the news with a deal to supply content to LatAm specialist BetConnections, as GrooveGaming continues to expand rapidly on the back of some of the most robust technology in the iGaming industry.
GrooveGaming is the aggregator of choice for a host of big industry names including EveryMatrix, iGP, Digitain, Microgaming, ProgressPlay, Alea, Quickfire and BetConstruct, amongst others, with BetConnections providing a significant stepping stone into the LatAm market.
Selected by BetConnections on the depth of its portfolio, GrooveGaming's powerful platform includes over 4000 casino games as well as a wealth of aggregated content ranging from slots, online casino and live casino, to poker and table games, that operators can access via easy integration to drive player engagement and revenue.
BetConnections also took into account that GrooveGaming has been recognised as one of the '10 Best Technology Solution Providers of 2020′ by IndustryEra, firmly demonstrating that the aggregator's technology development is being acknowledged not only in the iGaming industry, but also from outside it.
A major reason why GrooveGaming is becoming the aggregator of choice around the world is that GrooveGaming is powered by technology innovation which provides operators with the ability to activate a range of features that enhance customer experience and engagement, improve retention, encourage extended play and produce a higher yield.
GrooveGaming has numerous live dealer titles and has built a powerful on-demand live content offering that includes live roulette, baccarat, blackjack and live dedicated tables, all of which have been generating significant interest during 2020. In addition, GrooveGaming's virtual sports offering includes virtual football, tennis, horse-racing, cycling and greyhound racing, with virtual Euro basketball and cricket coming soon to the rapidly-expanding aggregator.
BetConnections was created in 2012 to meet the technological needs of the growing gaming market worldwide, running its own platforms which are versatile and adaptable to the needs of business partners and players, making constant updates in operation, performance and security. BetConnections LatAm-positioned business model embraces the development of self-service modules for betting in all its forms such as Sports Betting, Horse Racing, Greyhound Racing, Bingo, Virtual Events, and Instant Lotteries to provide a holistic 360degree service.
BetConnections CEO Jesus Campos Briceño said: "There's nobody in the industry that doesn't know about GrooveGaming's groundbreaking technology, commitment to customer service, and rich multi-layered content powered by a single integration. They're an easy company to do business with and have a great product, we are positive that this is a major step forward for both our operations."
Rebecca Sotomora, Head of Sales at Groove Gaming said: "We are delighted to sign this content partnership with BetConnections, which is the online casino platform known throughout Latin America and will be a driver for our growth as well as creating opportunities in one of the most attractive and upcoming continents. Our presence in Latin America has been significantly reinforced through this agreement with BetConnections."
New Global Deal Between Ubisoft and In-game Advertising Platform Anzu.io Brings Blended In-Game Ads Into Trackmania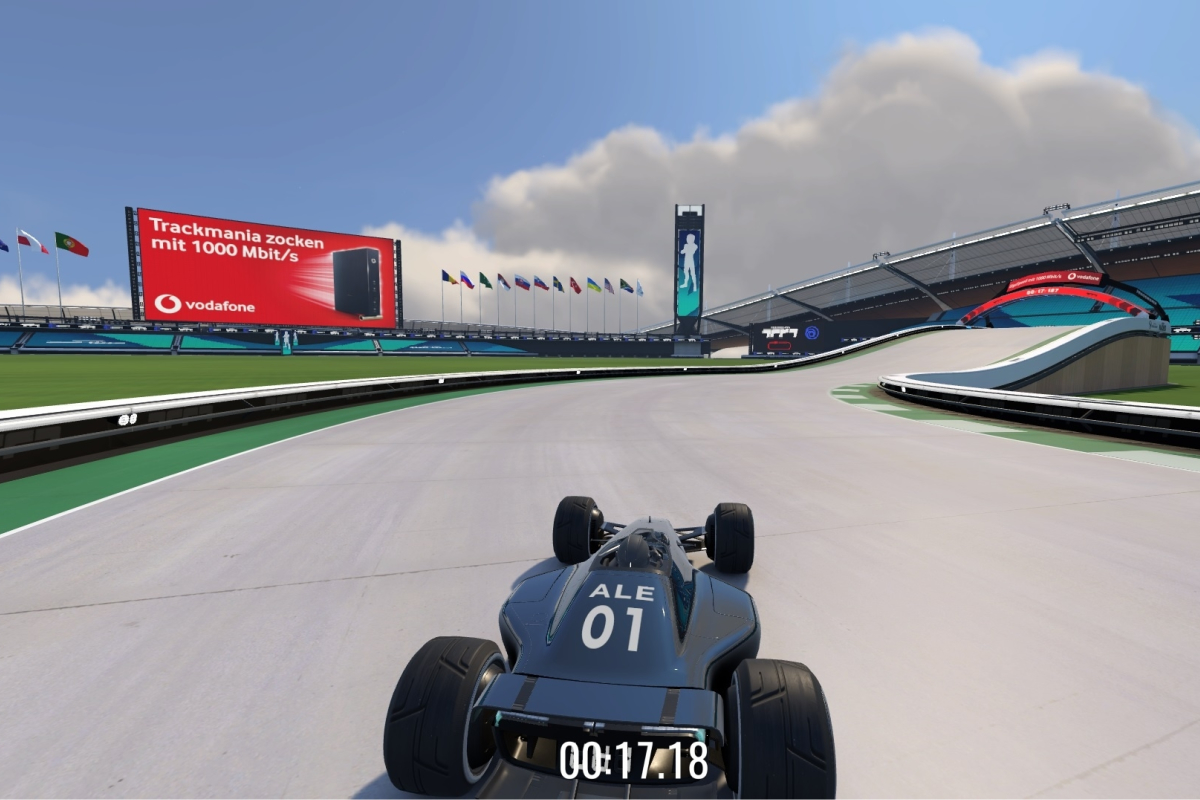 Reading Time:
2
minutes
World-leading in-game advertising platform Anzu.io announced its partnership with leading video game publisher Ubisoft. This first collaboration between the two companies is already taking place inside the hit PC racing game Trackmania, developed by Ubisoft Nadeo. This is a truly innovative game with major potential for brand collaboration.
Ads that enhance the gaming experience
Anzu, the first programmatic in-game advertising platform for PC & console, will bring dynamic, blended banner and video brand ads directly inside Trackmania. Rather than disturb the gameplay with intrusive pop-ups, Anzu's ads, in this case, delivered programmatically, are placed naturally on in-game objects such as walls, billboards, bridges, and along the sidetracks, thereby enhancing the gameplay with more realism.
The collaboration has already been witnessed publicly as part of the recent DIGI1 by Gamevention online gaming convention in June. During a 30-minute livestream, four popular streamers and pro gamers participated in the first-ever worldwide multiplayer stream of Trackmania, complete with a blended in-game Vodafone ad experience powered by Anzu. Of the experience, the streamer Trilluxe said, "You definitely recognize it straight away… you'll most likely read what it says on those ads. They're not distracting at all and I find the way they're integrated quite smart and fitting as you'll have sponsors banners on real-life racing tracks as well."
The Future is Now
This new deal between Ubisoft and leading in-game advertising platform Anzu is representative of a major development in the relationship between brands and games. Gaming, with an extremely diverse audience base of nearly 3 billion players from all countries and all walks of life, doesn't appear to be slowing down anytime soon.
In light of Anzu's recent distinction as the first and only in-game ad company to receive an ISO 27001 certificate, which gives developers and advertisers confidence that user data is handled properly, the company is pushing new industry standards. Also the first and only solution of its kind to bring advanced and trusted AdTech integrations to in-game advertising, Anzu has introduced a collaboration with fraud-detection solution Forensiq, the first-ever ad verification solution in partnership with CHEQ, and campaign effectiveness measurement together with Nielsen Connectivity. These partnerships provide confidence to advertisers and in turn, translate to more revenues for game developers.
Anzu's co-founder and CEO, Itamar Benedy, noted, "Together with Ubisoft, we are creating a new ecosystem for game developers and brands to experience efficient and scalable in-game advertising. Trackmania is a historic franchise and we are excited to partner with Ubisoft to generate value for them through our technology, innovation and expertise. The partnership will allow more gaming giants to experience how they can enhance their games with real-world brand ads all while driving new, sustainable revenue streams," he said.
Pragmatic Play Releases Sparkling New Hit: Aztec Gems Deluxe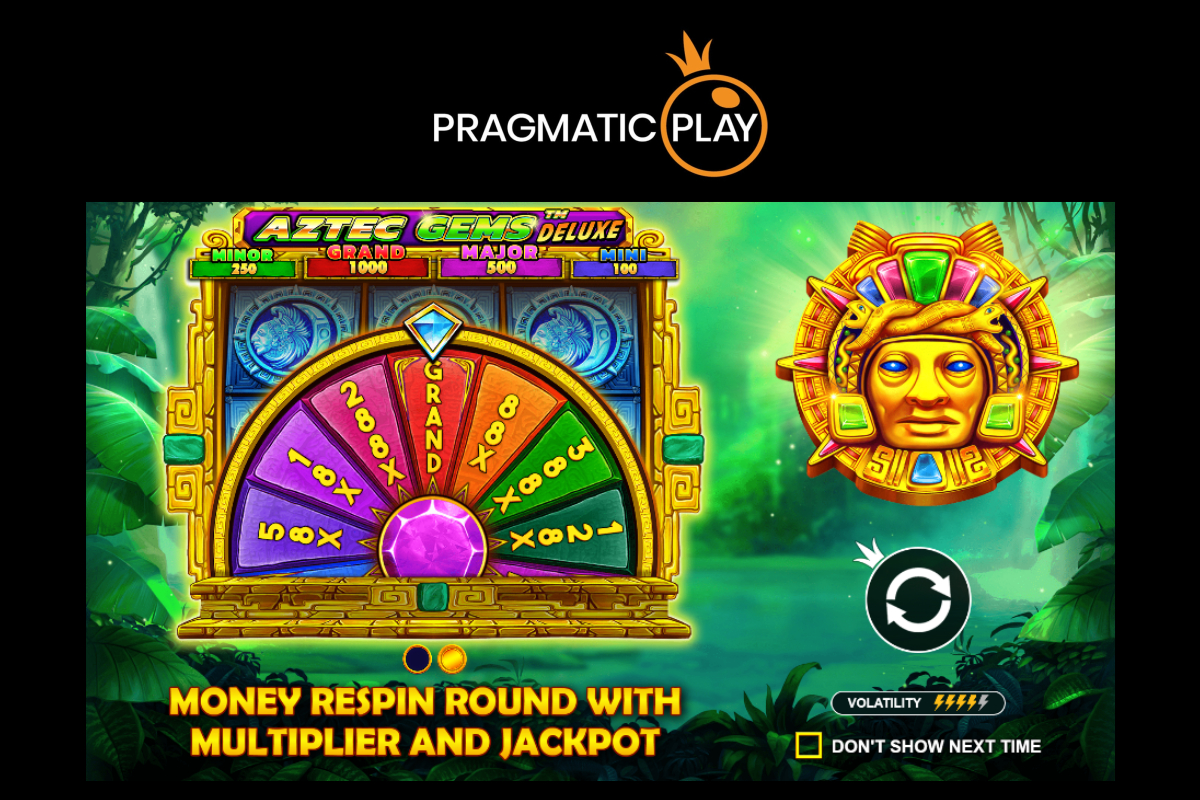 Reading Time:
< 1
minute
Pragmatic Play, a leading content provider to the gaming industry, has added Aztec Gems Deluxe to its growing line of deluxe titles.
The 3×3, fast-paced video slot adds a modern twist on a classic jewel-filled title with its fixed jackpots which are accessed through the Respin feature.
If four Money Symbols land on the reels at the same time, the Respin round is triggered. This sees the Money Symbols remain sticky as players aim to fill the entire grid with matching symbols to win a bonus prize or a random multiplier, picked via a wheel spin.
With its smooth, easy-to-understand gameplay and win-focused mechanics, Aztec Gems Deluxe offers an exciting new title to Pragmatic Play's growing slots portfolio, following the launch of another deluxe title, Great Rhino Deluxe.
Melissa Summerfield, Chief Commercial Officer at Pragmatic Play, said: "Developing industry-leading games is what we pride ourselves on here at Pragmatic Play, and we are thrilled to introduce the newest member of the deluxe family, Aztec Gems Deluxe.
"Taking fan-favourites and giving them fast-paced, fun features that keeps players engaged is something we delight in doing and we eagerly await the feedback from both our fans and operator partners."
Pragmatic Play currently delivers up to four new slot titles a month, as well as an extensive range of Live Casino and Bingo products through its multi-vertical offering. The company's entire portfolio is available through a single API integration.