Yggdrasil brings a legend to life in whirlwind new slot, Tut's Twister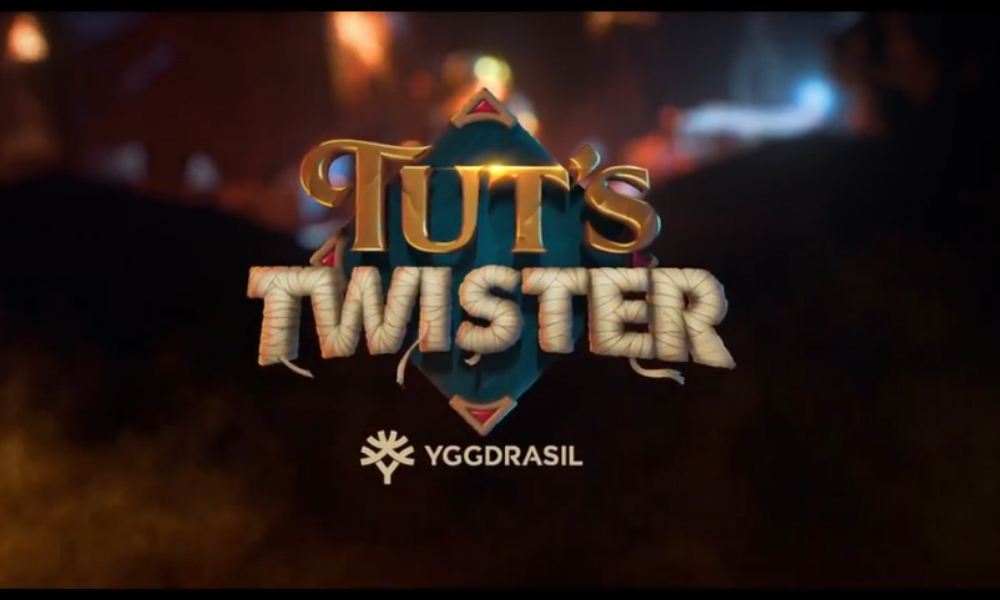 Reading Time:
2
minutes
21st June, 2018 ­­– Yggdrasil Gaming is preparing to take on an ancient terror in its mystical new slot, Tut's Twister.
The new slot takes players on an exciting journey, where the fabled King Tut has risen from his tomb, wreaking havoc across the reels in the form of a swirling sandstorm. Players are whisked away to the ancient Egyptian setting by the mix of exciting animations and glowing special features.
The game's main feature is Tut's twister, which gets triggered once the player hits at least two wilds, with Tut transforming into a terrifying sandstorm, creating a reel-tall column of wilds.
The vortex will continue to consume wilds on the reels, awarding respins and multipliers as it continues to grow out of control, finally unleashing all absorbed wilds back onto the reels for epic wins.
The players will also collect ancient hieroglyphics, potentially unlocking Tut's hidden curses and unleashing additional wild twisters of unparalleled ferocity.
Yggdrasil Gaming's Head of Slots, Jonas Strandman, said: "Tut's Twister takes a new spin on the walking wilds mechanic, combining it with multipliers and respins in a way which sends players on winning streaks with an exponentially increasing win potential.
"The fantastic ambience created by our art team, combined with a mechanic which always keeps decent sized wins in sight, is sure to create an army of fans for this epic game."
Like all Yggdrasil titles, Tut's Twister comes equipped with the collection of in-game promotional tools, BOOST®, and social media BRAG feature.
The game is built on the HTML5 client framework, iSENSE2.0+, which is well known for its seamless game play experience on both desktop and mobile gaming.
About Yggdrasil Gaming
Yggdrasil Gaming is a provider of superior online and mobile casino games. It has emerged as one of the industry's most respected and acclaimed suppliers and provides games for some of the world's biggest operators, including: bet365, Betsson Group, bwin.party, Cherry, LeoVegas, Mr Green, Casumo and Unibet.
The company is headquartered in Malta, with a major development office in Krakow, Poland and regional offices in Stockholm and Gibraltar. The firm holds licences in Malta, Romania, Gibraltar and the United Kingdom.
Yggdrasil's slots are renowned for their outstanding graphics and gameplay and many have become global hits. They are integrated via the industry-changing iSENSE 2.0 HTML client framework which allows for simultaneous launches on desktop and mobile, and is supported by BOOST®, a collection of promotional tools focused on engagement and retention via concepts such as Missions, Super Free Spins™ and Cash Race, and BRAG, an industry-first concept which allows for the promotion of games via social channels.
iSENSE 2.0+, launched in April 2017, includes a number of industry-leading features, including retina support for crisper visuals, a new minimalistic mobile UI with a sleek and fresh feel, and a new and easy in-game deposit process.
Yggdrasil was the winner of Innovator Supplier of the Year at the 2017 and 2018 International Gaming Awards, Slot Provider of the Year at the 2016 and 2017 EGR B2B Awards, Gaming Software Supplier of the Year at the 2016 International Gaming Awards and Software Rising Star at the 2015 EGR B2B Awards

Challengermode hires key leaders and promotes internal talent to level up leadership team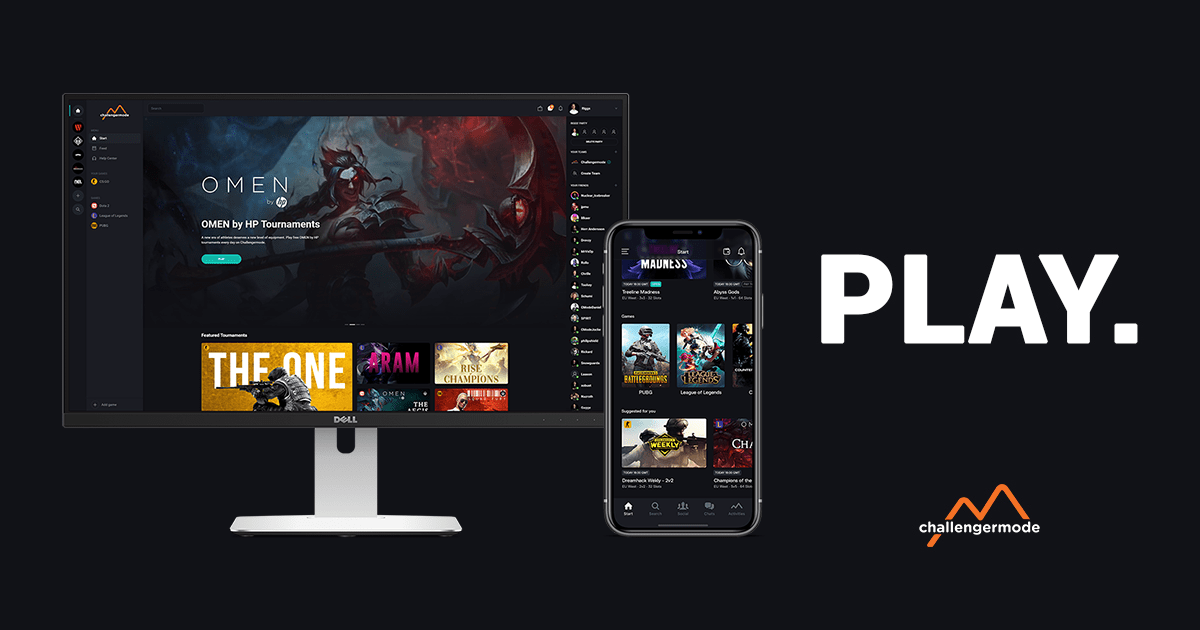 Reading Time:
2
minutes
Challengermode makes dual appointments with Philip Hübner promoted to CBDO and Dan-Alp Lindberg joining as CFO 
Leading esports platform Challengermode today announced the appointment of Dan-Alp Lindberg as Chief Financial Officer and the promotion of Philip Hübner to Chief Business Development Officer. The hires follow a substantial period of growth and a $12 million investment round led by eWTP Innovation Fund, the global investment arm of the Alibaba Group, Telia Ventures and Swedish soccer legend Zlatan Ibrahimovic.
Joining Challengermode in 2017 as Head of Business Development, Hübner has previously been responsible for onboarding the very first partners at the company, as well as devising the company's partnerships and business strategy. With a wealth of esports specific experience – his first involvement in the space as a competitive DOTA player – Philip has worked in a variety of positions, from marketing and communications to product management to business development and strategy – highlighting the value of a broad knowledge base to grow the business side of the industry. In his new role Hübner will draw on this experience to translate increased accessibility in esports into greater value for stakeholders.
Lindberg joins as Chief Financial Officer, where he will be responsible for the company's revenue growth and profitability while managing risks and compliance in order to facilitate Challengermode's continued high-growth journey. He has over 15 years of management experience at both large companies and scale-ups , including roles at IKEA as well as creative agency and entertainment company B-Reel. Linberg's deep knowledge of finance, operations, risk and analytics makes him a valuable asset to Challengermode given its position in the constantly evolving world of esports.
"I've always been keen to help grow esports as an industry, even back when I was a competitor – so I am excited to be bringing that accumulated experience to my new role as CBDO" comments Philip Hübner Chief Business Development Officer at Challengermode. "For all its recent success, the esports industry is still relatively young, and is still in a process of change. While sponsorships and big event tournaments will continue to be important, our mission is to create new partnerships and new opportunities that will drive growth in the grassroots level of esports in the years to come."
Dan-Alp Lindberg, Chief Financial Officer at Challengermode, said: "I am super excited to step into the role of CFO at Challengermode and look forward to continuing to roll out our esports platform internationally. I truly believe the team and this platform has incredible potential to accelerate the growth of esports, harness the space's commercial potential, facilitate new business models and establish new revenue streams along the way."
Premier Handball League ropes in Dream11 as their official fantasy gaming partners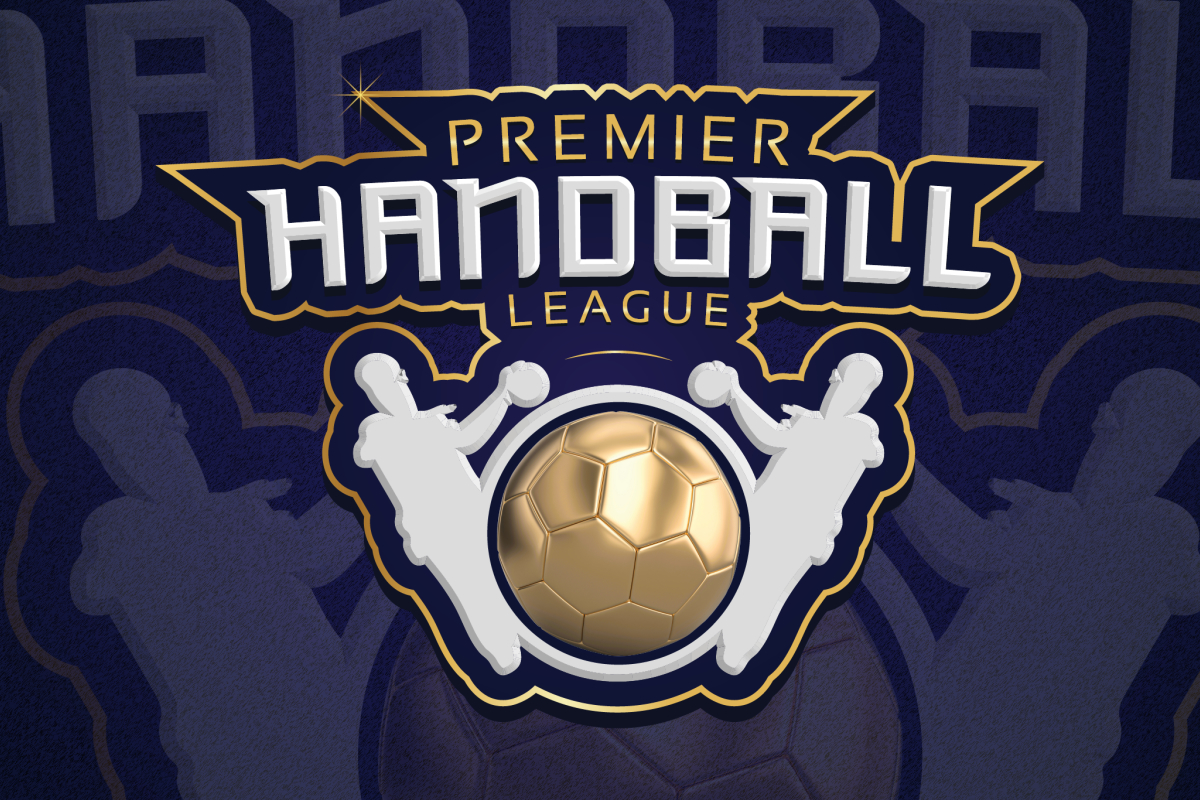 Reading Time:
2
minutes
Indian handball is all set to witness a revolution as the Premier Handball League (PHL) gears up to roll out its inaugural edition and infuse fresh breath into the Indian sports industry which has not seen active sports for close to seven months owing to the COVID-19 pandemic. The PHL announced its partnership with Dream11 as their fantasy gaming partner and their OTT platform FanCode as their official OTT partner. The partnership aims to nurture a strong fan base and bring the best of the players on a single platform to challenge exciting and nail-biting matches for the fans globally.
The League will be played at the Sawai Mansingh Indoor Stadium in Jaipur from December 24 and the grand finale will be witnessed on January 10. Season 1 of PHL will have six teams battling for the ultimate title from Uttar Pradesh, Punjab, West Bengal, Telangana, Maharashtra and Rajasthan.
While the game is widely played in schools and colleges across India, handball is yet to create a wide fan base. PHL's partnership with Dream 11& their OTT platform FanCode will be a maiden initiative in Indian Sub-Continent for the Fantasy Platform to help incubate an Olympic medal sport for the very first time and engage with fans to create a more meaningful conversation around the sport.
"Dream 11 is now an aspirational name in the world of sports and we are thrilled to have them associated with us as our fantasy gaming partner. Dream 11 has been a visionary in the world of sports and has successfully infiltrated the Indian household, bringing families and sports enthusiasts alike together. With them as our partners and their OTT platform FanCode as our official OTT partner, we at the Premier Handball League believe that the popularity of handball is secure in times to come," League CEO Mrinalini Sharma said.
The PHL India Sports Private Limited is the official license holder of the league, which under the aegis of the Handball Federation of India (HFI) and in association with the International Handball Federation (IHF) and Asian Handball Federation, promises to develop and take this Olympic sports discipline to the next level, ensuring growth and success for the Indian athletes at the global stage.
Handball is currently part of the priority sports listed by the Ministry of Youth Affairs & Sports under the Target Olympic Podium Scheme in India. With the Indian team currently ranked 32 in the world, PHL promises to provide a much-needed foundation as the game aims to become an Olympic medal prospect.
Hashtag Tom on being crowned 2019/20 ePL champion…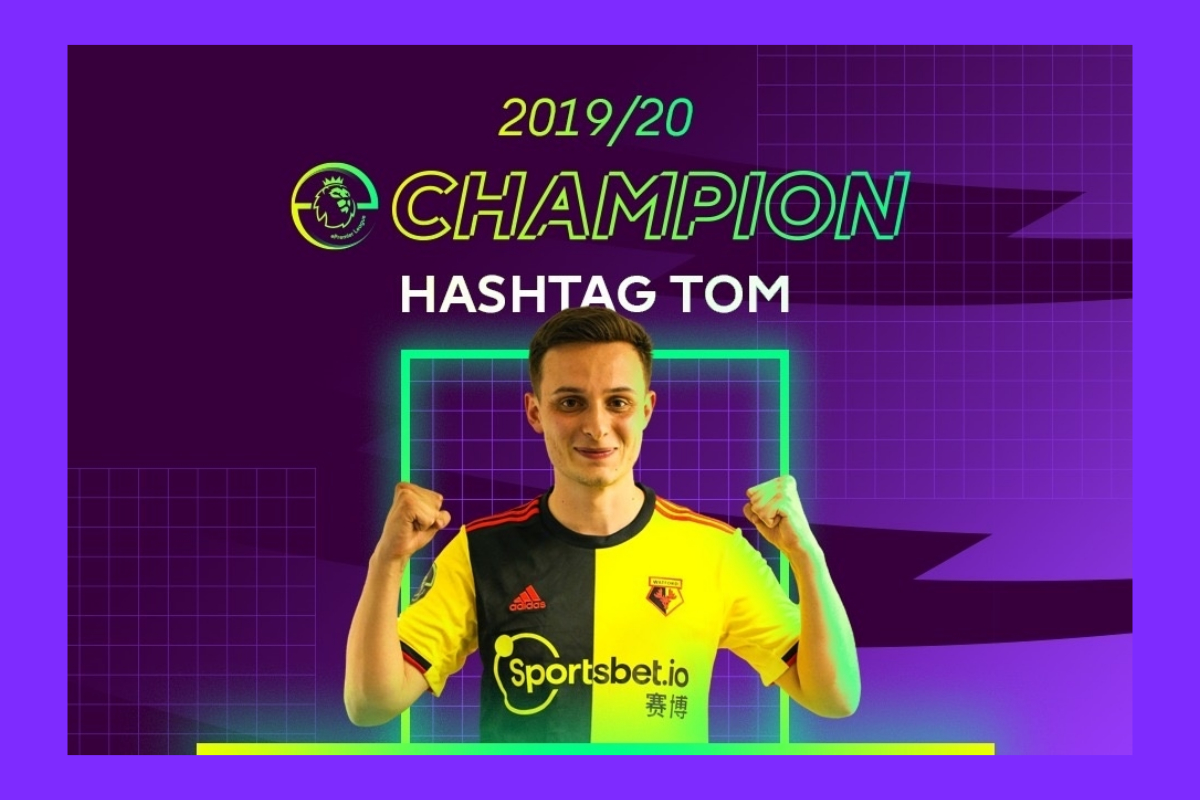 Reading Time:
2
minutes
It meant a lot for me to be crowned the 2019/20 ePL champion as it is one of the most prestigious tournaments on the professional FIFA circuit and the first major trophy of my career. I didn't even make the first tournament on FIFA 19 so winning it on FIFA 20 was even more special.
Hashtag Tom on whether winning was the biggest success of his career to date…
Yeah, it was the biggest success I've had in my career. It was my first major trophy and something I'd been working towards for four years in the FIFA scene. It's the reason I play competitive FIFA so getting my first one meant a lot and considering it's the only trophy I have to my name I have to say it's the biggest success!
Hashtag Tom on finally winning a title after experiencing disappointments…
I can't explain the number of times I had walked away from a tournament in FIFA 19 & 20 and felt like I should have won. I lost a final to Tekkz before, lost in two semi-finals and a quarter-final where really, I felt like I should have been lifting the trophy. To finally win the ePremier League after a lot of tough losses felt extra satisfying. My main emotion was relief as I really wanted to end the year with a trophy to my name.
Hashtag Tom on the strength of the underdogs in the ePL…
I think it shows how strong the UK FIFA scene is. I watched [2019/20 runner-up] Marc Marley beat my teammate Shawrey before he beat Tekkz [in the Xbox final] so I knew just how good he was. I think Marc did unbelievably well to beat the biggest names in the tournament so all credit to him. Hammond and Callum from Spurs and Chelsea were also seen as 'underdogs' before the tournament and went far on the PS4 side of things, so I think it shows the strength in depth in the ePremier League. 
Hashtag Tom on what he's been up to since winning ePL…
I took a couple of weeks off before the release of FIFA 21. I haven't played in any competitive tournaments since the ePL. The FIFA 21 competitive season has been put back a bit due to COVID and having to set up a new way of playing from home instead of live events. My first tournament was at the end of November.
Hashtag Tom defending his title this season…
I will be looking to defend my title this season. I haven't decided who I will be representing yet, but it might be time to try again for Tottenham Hotspur as I support them. 
Hashtag Tom's advice for anybody thinking about playing in the tournament, be it professionals or amateurs….
I would recommend they take part as the Premier League is a massive tournament with a lot of people watching. It also gives you the unique chance to try and represent your favourite Premier League team. And if you're looking to break in to professional FIFA then this is the perfect opportunity for UK talent to showcase their talent.