Games developers should pay closer attention to localisation to claim a bigger slice of $116 billion global market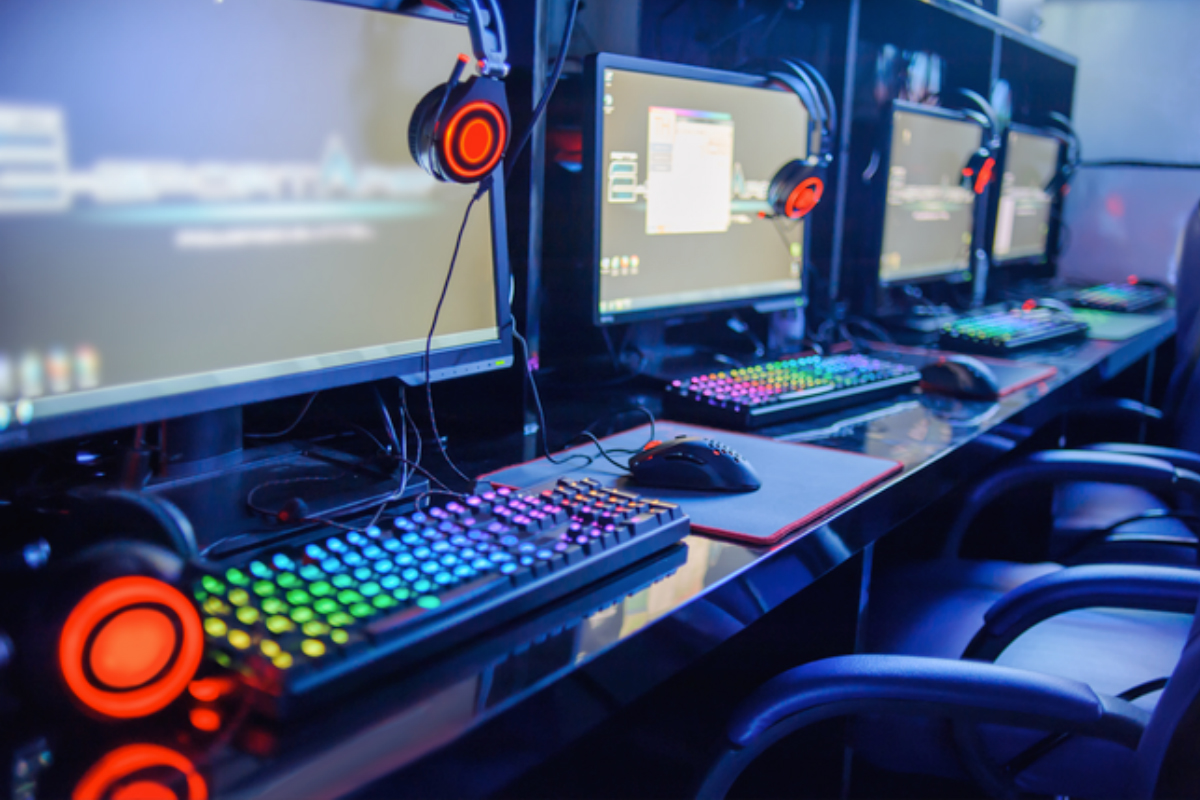 Reading Time:
2
minutes
Games developers looking to optimise their chances of success in a global market that is now worth almost $116 billion need to pay closer attention to localisation if they want their game or app to reach the widest possible audience.
International translation agency Asian Absolute says that as the size of the global consumer gaming market continues to increase, failure to localise effectively risks being cut off from a huge potential audience for your product. The company points out that only 27% of the consumer game market is English-speaking, with some of the largest other segments being speakers of Japanese, Korean, Russian, Mandarin and Cantonese – the Chinese online and mobile game market is valued at over £22 billion.
"To achieve the greatest commercial success and get the largest possible revenues and downloads, game developers need to reach a genuinely global audience," explains Asian Absolute Managing Director, Julie Guigere.
"This means speaking their language but that's more than just having the words on screen translated correctly. You need to also consider the cultural context in which the game was created. This means recognising that that, if you're in the UK, your points of reference will not be the same as a gamer in China. If you're in Japan, a user in the US will not necessarily find your user interface easy to navigate."
Miss Giguere adds that if you compare the costs of developing a game with the cost of localising it for other markets versus the potential increase in market reach, it makes sound commercial sense to localise. This is all the more apparent if you consider that 50% of the countries in the Top 10 for downloads and revenue in the Apple Store are non-English speaking, and 80% of the countries in the Top 5 for downloads and revenue in the Google Play Store are non-English speaking.
"It's not as simple as saying you now have a "Spanish" version of your game or your app," she continues. "The Spanish spoken in Mexico, Argentina or Spain will all differ and a gamers in Hispanic America may be put off by cultural references which only make sense to an audience in Spain."
Developers who make their games completely accessible to users in multiple territories not only gain commercially but also through brand appreciation.
"The increasing global connectivity of gamers as a whole adds up to considerable profit potential. But it also adds up to a large number of potential users being exposed to your product and then becoming upset if it is not possible for them to enjoy the game comfortably. You only have to look at any review site to see the number of comments demanding localisation in the user's preferred language. These days, game localisation is viewed increasingly as a gamer's right rather than a privilege."
Founded in 2000, Asian Absolute is an international translation agency with offices in London, Beijing, Chiayi, Melbourne, New York, Panama, Bangkok and Varna. It provides translation, localisation, interpretation and marketing services required for success in global markets by enabling businesses and other organisations to communicate confidently and effectively in any given language.
NRM set to inspire with innovative new digital hub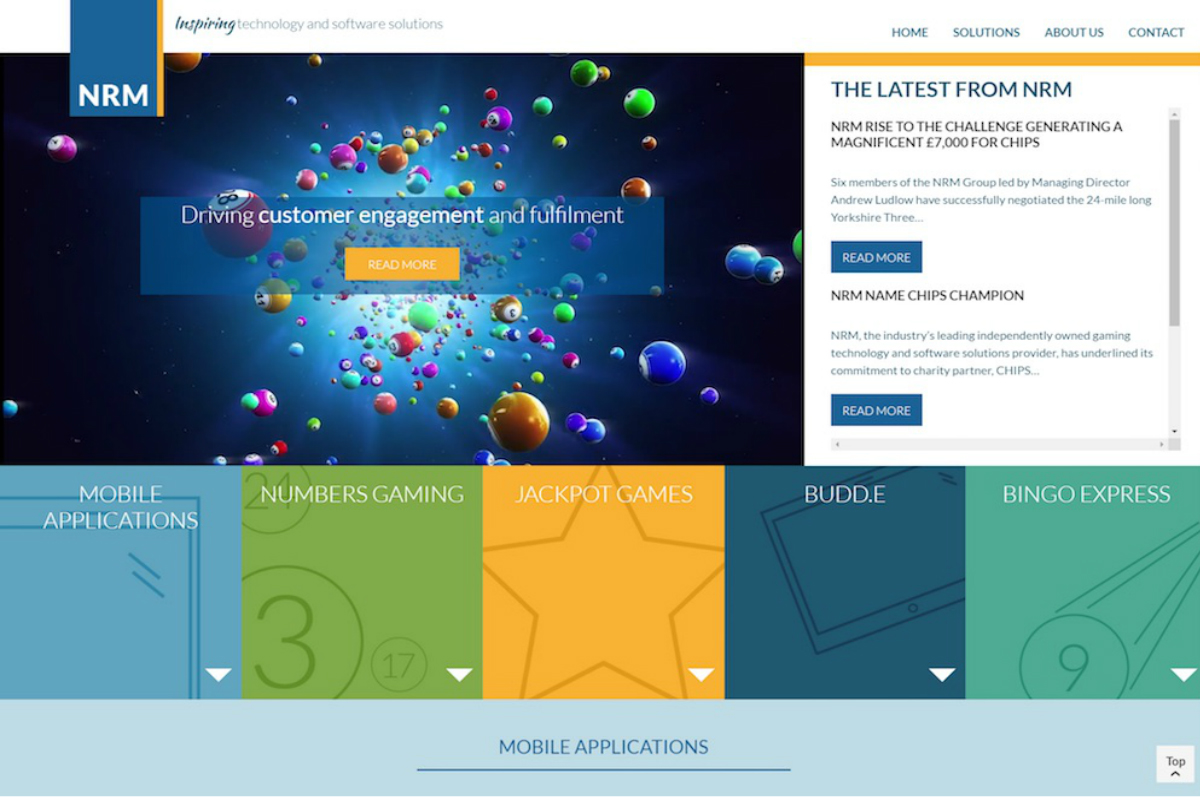 Reading Time:
1
minute
NRM Group, the independently owned technology and software solutions provider, has launched a new web presence to showcase the company's industry leading solutions successfully deployed across the Bingo, AGC, LBO and Holiday Park sectors of the broadly based leisure industry.
NRM Group Managing Director, Andrew Ludlow, explained: "The new site, nrmgroup.com, provides an interactive platform to present our software and technology portfolio, to reflect the significant and progressive changes that the business has undergone and the sharp focus we apply to the development of technology driven solutions.  We approached the website in the same way we always approach business, and that's with a can-do attitude and a love of innovation."
He added. "The site is easy-to-use and carries a breadth of information and supporting graphical assets. We worked alongside Derby-based digital agency, Greendog, to reflect our core values and show the entire NRM portfolio, including links to the ground breaking work undertaken by Connected Entertainment in the delivery of the Jigsaw platform."
The NRM site, which is also integrated with social media, is fully optimised for desktop, mobile and tablet.
Gateway to expand Hanover Casino, create up to 70 new jobs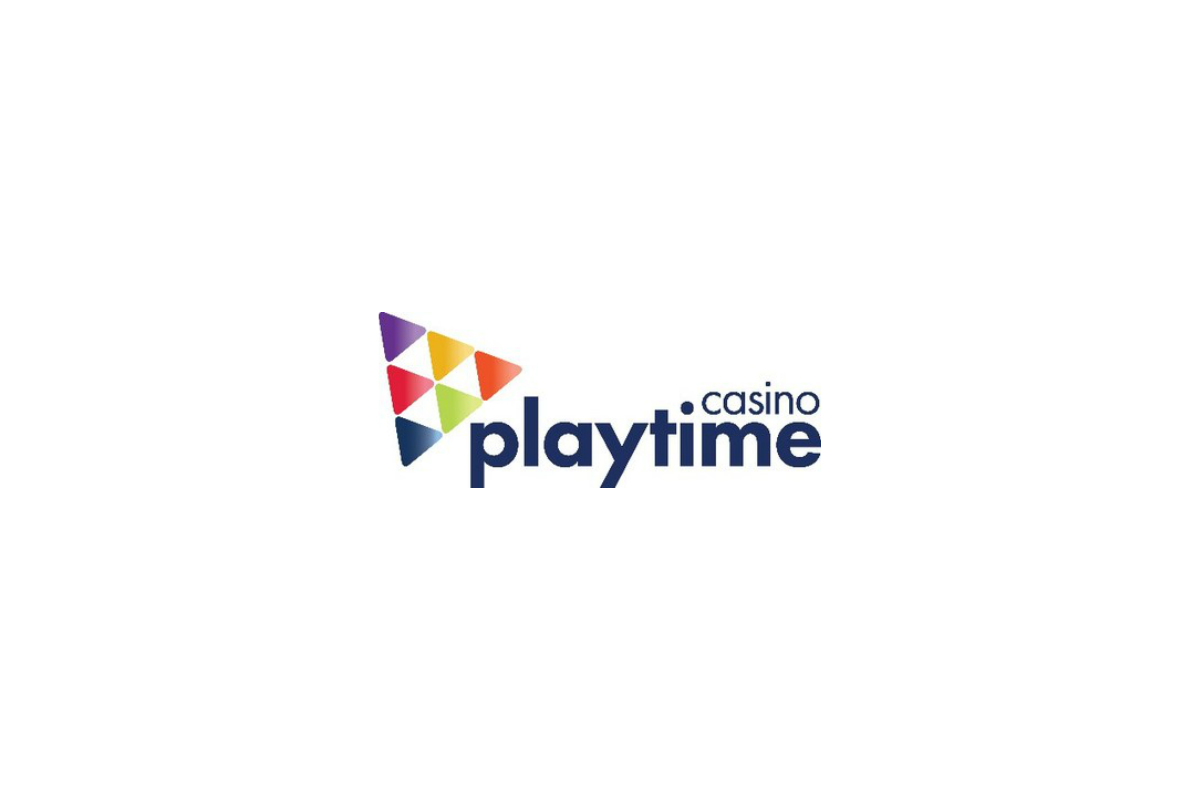 Reading Time:
3
minutes
Playtime Casino Hanover to Feature New, Exciting Dining and Entertainment Options
Gateway Casinos & Entertainment Limited ("Gateway") announced it will invest an estimated $18 million into renovations at their Hanover Casino at 275 Fifth Street and create up to 70 new jobs in the Municipality of Hanover. The expanded casino will be rebranded as Playtime Casino Hanover and will feature 300 slots and 8 live table games (pending required approvals), and will be a showcase for Gateway's signature restaurant brands MATCH Eatery & Public House and The Buffet. The renovations are expected to be completed by December of this year.
Central to Gateway's success has been the development of proprietary casino and restaurant brands.  The Playtime brand is built around the design inspiration of "Play" and will deliver to patrons a high energy and fun experience with an expanded footprint of 32,672 square feet with an additional 3,283 square foot mezzanine.  The expanded Playtime Hanover will build on its reputation as a popular local entertainment destination that will now offer both gaming entertainment as well as a dining and entertainment experiences with two new restaurants – MATCH Eatery & Public House and the Buffet.
Gateway Casino's signature brand MATCH Eatery & Public House combines the welcoming and social traditions of a neighbourhood pub with the high energy and excitement of a sports bar. Whether it's the big game, a family celebration or just a social gathering with friends, MATCH Eatery & Public House provides a casual, upbeat atmosphere ideal for any occasion. The Buffett equally complements the MATCH experience with an emphasis on exceptional value and an ever-changing menu highlighting cuisine from around the world with something for every age and appetite.
"This is the beginning of a whole new gaming and entertainment experience for Hanover." said Linda McColl General Manager at Gateway Casinos, Playtime Hanover. "The Hanover, Bentinick & Brant Agricultural Society have been great partners in this venture making space available to us in in the former proposed Carriage Hall banquet facility. I want to thank Randy Rier from the agricultural society and Rhonda Waechter from the raceway for their help in making this happen. I also want to thank Hanover Mayor Sue Paterson and CAO Brian Tocheri for their help and support as well for allowing us to proceed so quickly."
The investment in an expanded Hanover site follows the announcement of a new $36 million Cascades Casino to be built in Chatham-Kent and the $26 million renovation currently underway to transform Gateway Point Edward to Starlight Casino Point Edward.
Hanover Mayor, Sue Paterson said, "On behalf of council, we are equally excited about Gateway's growth plans for Hanover.  We believe Gateway couldn't have picked a better community in which to invest $18 million.  We are particularly pleased to see that construction of the agricultural society's Carriage Hall project will be completed and that the partnership with the agricultural society remains strong. I also want to thank CAO Brian Tocheri, and Chief Building Official and Director of Development Don Tedford for their help and support."
"It's exciting news to see the planned expansion of Gateway Casino. This investment will boost our local economy and create new jobs in our area. It's especially great to know that Carriage Hall will be completed and in partnership with the Hanover, Bentinick and Brant Agricultural Society, they will help to ensure the sustainability of this long-standing group as well as this attraction to Hanover for many years to come. I wish the best of success and prosperity to everyone involved," said Bill Walker, MPP, Bruce-Grey-Owen Sound
"The Ag Society is happy with Gateway and the jobs that will be coming to Hanover," said Randy Rier President of the Hanover, Bentinick & Brant Agricultural Society.
A commitment to responsible gambling is integral to how Gateway operates in Ontario including OLG's PlaySmart program.  All Gateway properties in BC and Ontario hold RG Check accreditation. Together with OLG and other government partners, Gateway will continue to implement responsible gambling initiatives at all properties across Canada.
About Gateway Casinos & Entertainment
Gateway Casinos & Entertainment Limited ("Gateway") is one of the largest and most diversified gaming companies in Canada. Operating in British Columbia, Edmonton and Ontario, Gateway has 9,000 employees and operates 27 gaming properties with more than 380 tables, over 13,200 slots, 77 restaurants and bars and 561 hotel rooms. As the new service provider for the Central Gaming Bundle in Ontario, Gateway has brought two more properties and one new planned build in Wasaga Beach or Collingwood to the Gateway portfolio when fully implemented.  A multi-pronged growth strategy has seen Gateway diversify and expand its product offering, including developing proprietary casino and restaurant brands, which has dramatically improved the gaming customer experience while attracting new customers. This includes brands like Match Eatery & Public House, Atlas Steak + Fish and the new Halley's Club.  In 2017, Gateway celebrated 25 years in the business of gaming and entertainment in Canada. Further information is available at www.gatewaycasinos.com.
Source: Gateway Casinos & Entertainment Limited
PokerStars Previews Virtual Reality Poker Taking Players into Immersive Online World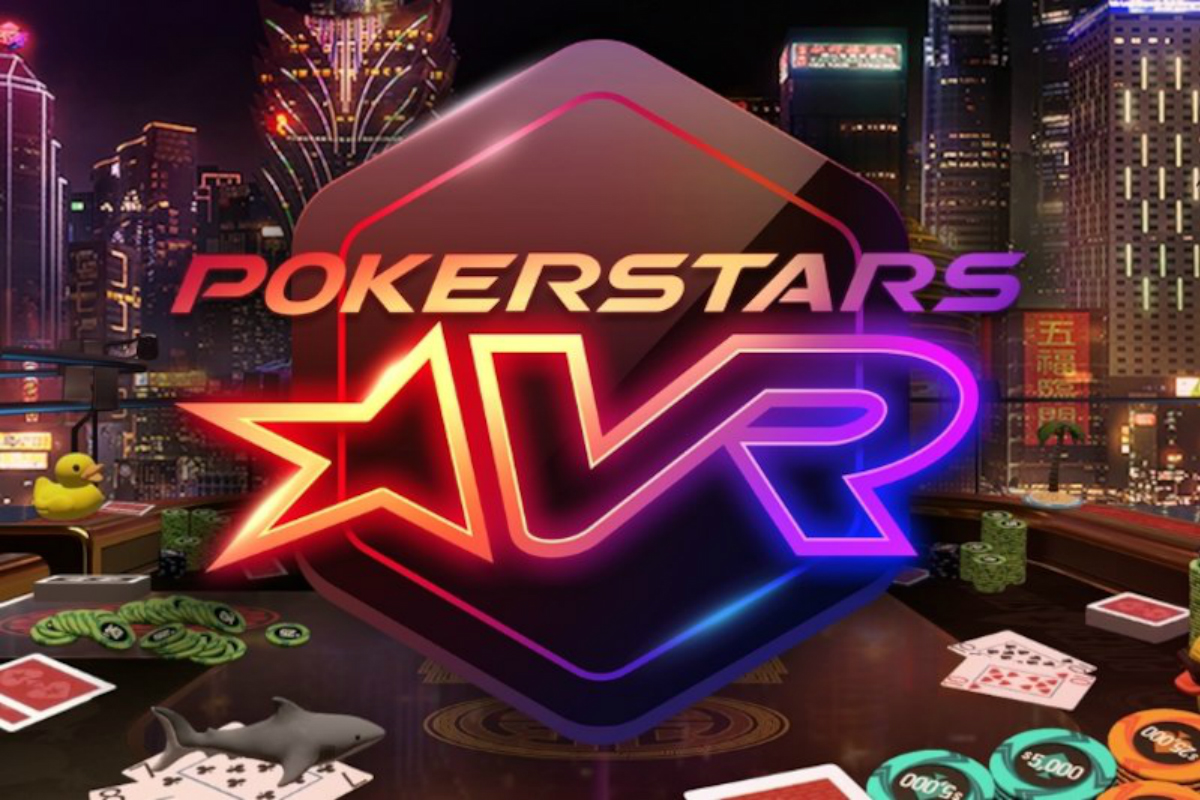 Reading Time:
3
minutes
Live and online poker collide in brand new VR experience
PokerStars, the world's largest online poker site, is previewing a virtual reality version of its online poker software in expectation of a commercial release in the future.
An exciting and innovative experience for new and existing players, PokerStars VR is a free-to-play, authentic and immersive social poker game, which will give players the chance to play poker in visually stunning game environments, handle chips and cards just as in the real world, study opponents and pick up tells, chat in real time, and keep the tables fun with a host of interactive props.
Initially offering the No-Limit Hold'em version of poker, the multiplayer game is currently in a closed beta with around one hundred invitees playing and testing the game using Oculus Rift, HTC Vive and Steam.
The product was previewed this week in Birmingham at EuroGamer, the UK's biggest games event. PokerStars VR, developed with Lucky VR, features intuitive controls for easy gameplay, voice command controls, integrated Twitch broadcasting, video streaming and social media integration on Oculus Rift for those who wish to play and stream.
PokerStars VR allows players to come together from all over the world in a virtual card room where avatars not only interact around the game, but can dress to impress, socialise, entertain and chat as if in the same room. They can do this while streaming shows or sport and enjoying a variety of virtual items and activities such as ordering food and drinks, sharing sushi, throwing items at each other, or even owning a pet donkey and smoking a cigar (or a cigar-smoking pet donkey if that's on the wish list).
From novel fun and social interaction to serious poker action, players can also study stats and observe their opponent's reactions as if physically in the same room, bringing every virtual interaction and action to life. With leaderboards and private tables, there is something for everyone, and players can earn free chips to use at the tables by spinning a virtual wheel every day. In addition, there are five exotic virtual reality settings for players to experience: Macau 2050, The Macau Suite, The Showdown Saloon, Monte-Carlo Yacht, and The Void.
"PokerStars VR is a chance for us to take this amazing technology and bring something totally unique to poker players," said Severin Rasset, Director of Poker Innovation and Operations at PokerStars. "Poker is about interaction. It's been bringing people together for well over a century. We're really excited to invest in the next generation of the game and to give players the opportunity to meet in a brand new virtual reality dimension."
About PokerStars:
PokerStars operates the world's most popular online poker sites, serving the global poker community. Since it launched in 2001, PokerStars has become the first choice of players all over the world, with more daily tournaments than anywhere else and with the best online security. More than 182 billion hands have been dealt on PokerStars, which is more than any other site.
The Stars Group owns or licenses gaming and related consumer businesses and brands, including PokerStars, PokerStars Casino, BetStars, Full Tilt, Sky Bet, Sky Vegas, Sky Casino, Sky Bingo, Sky Poker and BetEasy as well as live poker tour and event brands, including the PokerStars Players No Limit Hold'em Championship, European Poker Tour, PokerStars Caribbean Adventure, Latin American Poker Tour, Asia Pacific Poker Tour, PokerStars Festival and PokerStars MEGASTACK. The Stars Group is one of the world's most licensed online gaming operators with its subsidiaries collectively holding licenses or approvals in 19 jurisdictions throughout the world, including in Europe, Australia, and the Americas.
Play Responsibly!  For more information on responsible gaming please visit our website at http://www.pokerstars.com/about/responsible-gaming/