MultiLotto, partners with ConversionBet to create a new digital acquisition channel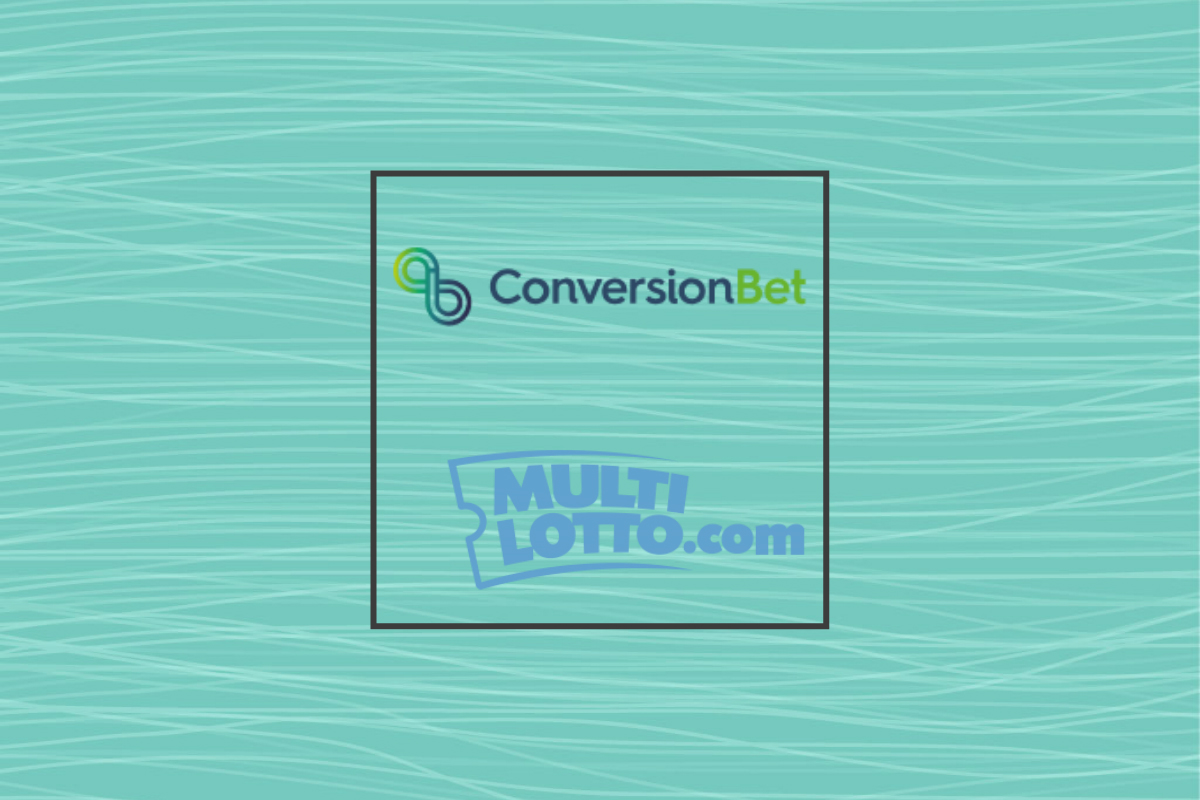 Reading Time:
2
minutes
Leading online European gaming site strategically partners with iGaming remarketing leader to uncover and accelerate new revenue opportunities.
ConversionBet, the leader in iGaming behavioural marketing software and analytics, today announced its partnership with MultiLotto, a leading European Lotto & Casino site part of Multi Group PLC.
"Marketing is around growing the business – and in the last 5 years, acquisition channels have barely evolved within iGaming. The only way that marketers in this industry will succeed is to create non-disruptive digital experiences and the key to that is truly identifying a brand's consumers and providing the most relevant digital experience based on their behaviours," said Dan Morrison, Founder and CEO at ConversionBet "Alex and his team at MultiLotto represent a highly prescient vision that serves as a model for other digital marketers globally to follow."
ConversionBet's full suite of behavioural remarketing solutions will help accelerate Multilotto's monetization capabilities. By leveraging ConversionBet's cross-device identification platform, MutiLotto expects to see significant impact to its acquisition KPIs and to drive new players into its business at reduced CPAs.
Putting a heavier focus on the importance of pre-registration relationships is key when attempting to increase conversion rates and frequency of FTDs. The team at ConversionBet believe that the key to success is treating each session as an individual person, rather than collective traffic as a whole, gently disrupting negative processes to increase engagement and effectively encourage users towards conversion. Since their inception, ConversionBet have adopted a customer-centric approach, constantly developing and improving the platform to supersede anything else on the market where client needs and system capabilities are concerned.
Alex Sakota, Chief Revenue Officer at MultiLotto said, "ConversionBet looks at customer acquisition and conversion in an entirely unexplored part of the customer funnel, a part that is before our CRM team. We're always looking for creative new strategies that surface new audiences and drive revenue. We look forward to seeing Conversionbet enhance the effectiveness of our marketing efforts across all consumer touch points; and driving continuity of experiences across devices, sessions and channels through real-time website adaptivity, email & SMS."
Alex goes on to say, "With ConversionBet, we will have the power to seamlessly reach untapped revenue that no other partner has been able to provide before, in a way that is completely complementary with our other revenue strategies."
ConversionBet helps hundreds of iGaming operators create true people-based digital experiences for their players.

UK esports betting platform Midnite recruits former Luckbox Head of Comms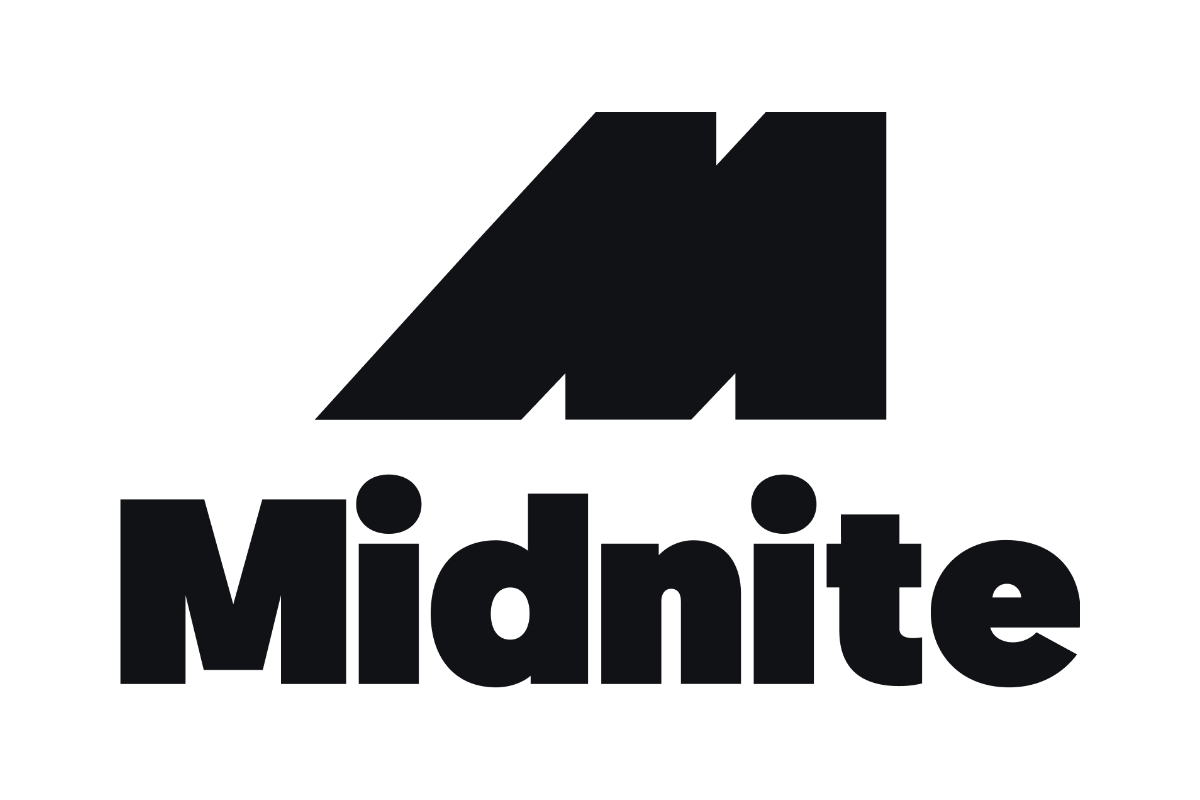 Reading Time:
2
minutes
Esports betting platform Midnite has continued to strengthen its growing team with the appointment of James McMath as Head of Communications.
UK-based Midnite, which offers esports and sports betting, is in a phase of rapid growth having raised $16m Series A funding in February this year.
McMath joins the team after four and a half years at Luckbox, where he held the roles of Chief Editor and PR Manager and, latterly, Head of Communications.
McMath will work as part of the Growth team as Midnite aims to continue scaling its user base and revenues. The move reunites McMath with Sujoy Roy, Midnite's Partnership Manager, with the two having previously worked together at Luckbox.
The appointment takes the number of Midnite employees to 56, with 35 new team members hired since January.
McMath said: "I'm delighted to have joined the team at what is an incredibly exciting time for Midnite as we look to continue to establish ourselves as a significant player in the esports and sports betting industry.
"I'm really looking forward to playing my part as we continue to grow, attracting new users and further enhancing our proprietary product."
Midnite was founded in 2018 by Nicholas Wright and Daniel Qu, gaming industry product specialists who previously created Dribble, a daily fantasy sports platform. The team worked closely with Sky Bet, one of the largest operators in the UK, to launch the platform.
The company is currently licensed with the British Gambling Commission and is pending licensing approval with the Malta Gaming Authority.
Midnite co-founder Nick Wright said: "These are exciting times for our company and I am thrilled that we have been able to strengthen our team significantly as we aim to smash our growth goals for the year.
"I'm particularly pleased that we've been able to add talented individuals with rich experience in the gaming industry but also with passions for sports, esports and gaming."
PopOK Gaming Has Received a Certificate for Georgia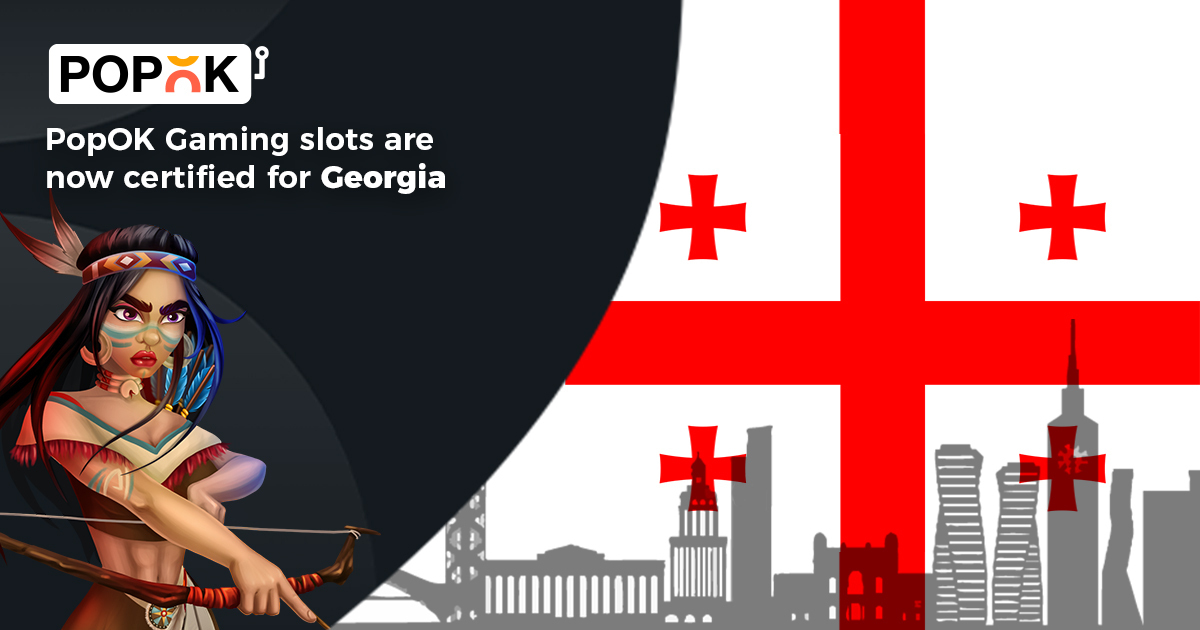 Reading Time:
< 1
minute
The innovative iGaming developer and service provider PopOK Gaming is now certified to offer its games in Georgia.
PopOK Gaming now extends its iGaming activities to Georgia as well. This way, local players will have access to our engaging games already loved by many. 18 games, such as Yummy, Lost Treasure, Diamond Flash, 20 Hot Bar, Sultan's Tale, Los Apaches and others, will bring a breath of fresh air to all players and make their leisure more colourful, tasty and enjoyable.
PopOK Gaming's local partners will surely get a lot of benefits from this, being able to deliver certified games to their customers. The gain is totally worth it, with the clear potential to drive high traffic to operators' websites and greatly contribute to their business growth.
Regarding this certificate acquisition PopOK Gaming CEO, Karen Gulkanyan said, "Since iGaming is regulated strictly in Georgia, it's a huge step forward to deliver our games to the Georgian audience. The path is not easy, yet we are full of hope that our lucrative solutions will immediately appeal to the regional players and increase business revenue for partners, laying the foundation for long-term cooperation".
BETER is to launch its brand-new iFrame solution to the industry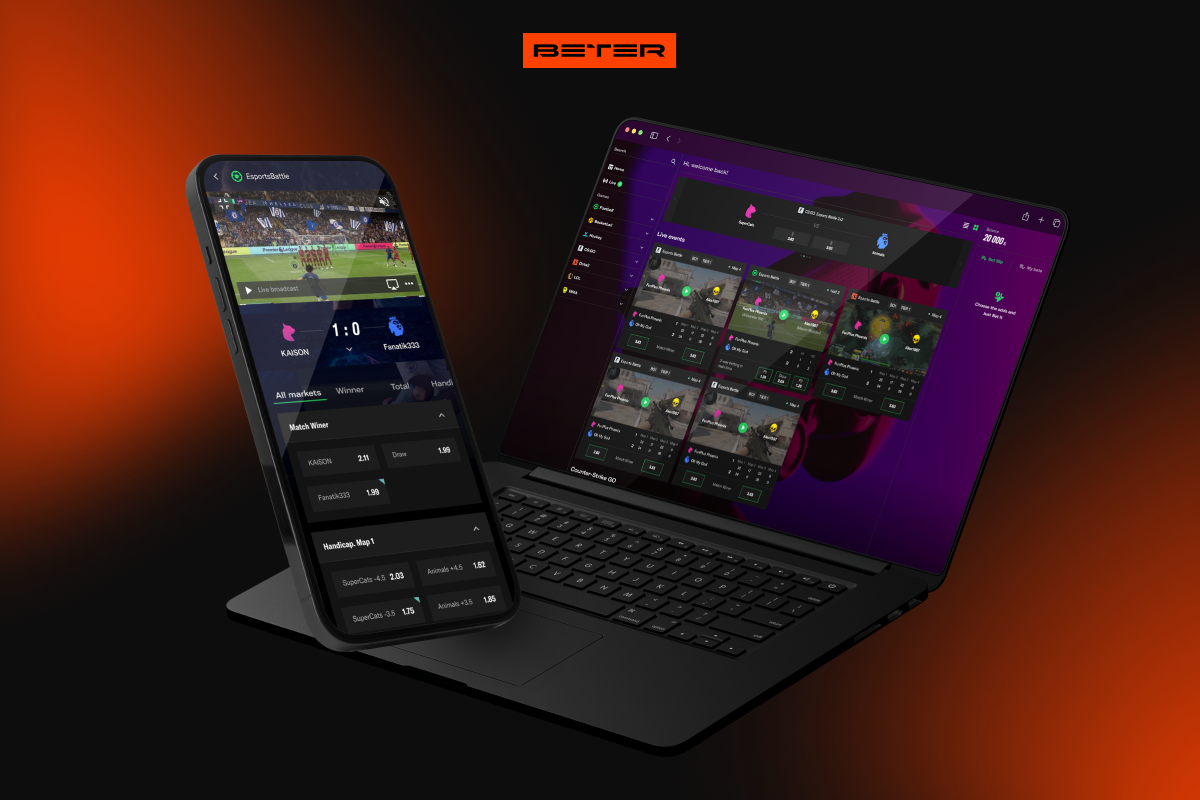 Reading Time:
2
minutes
The industry's leading content and data provider, BETER is launching its new iFrame solution that reinvents the esports betting experience and provides the industry with an exciting and engaging user experience.
Being a next-gen, player-oriented company, BETER has developed a bespoke and engagement-oriented UI that not only allows to place bets but also creates a "Twitch-like" experience with only the most popular esports events of unmatched quality.
BETER's Chief Product Officer, Alex Lobov, said:
"At BETER, we believe that when it comes to the new generation of players, operators should apply radically new approaches that are not just betting and revenue-oriented but also drive engagement. With our plug-and-play iFrame, BETER's partners get a bespoke solution supported by our IT professionals, traders and risk managers, allowing them to engage their audiences and enhance customer experience efficiently.
IFrame solutions available on the market are all look-alikes in terms of the user interface. Usually, they are not targeted at a specific esports audience and offer the same betting experience we all used to see on sportsbooks. Our team has reinvented the esports betting experience to meet all needs of the new generation of players and give them even more exciting opportunities."
According to BETER, their brand-new iFrame interface will attract a wider audience of esports fans looking for their favourite and fast matches. This solution has a winning combination of its UI/UX, a wide selection of global esports tournaments, and the most accurate odds and markets.
"Our team designed an iFrame solution with a responsive and user-friendly UI that allows switching between traditional and fresh Esports view to engage all possible audiences, be it bettors who prefer classic sportsbook UI or next-gen players," Alex Lobov added.
The solution's back end provides operators with all the necessary tools to manage their operations. In addition to an innovative UI that can be customised, BETER's iFrame provides operators with a lightning-fast integration process.