Italian gambling market in the focus at the European Gaming Congress 2018 with Quirino Mancini (Tonucci & Partners)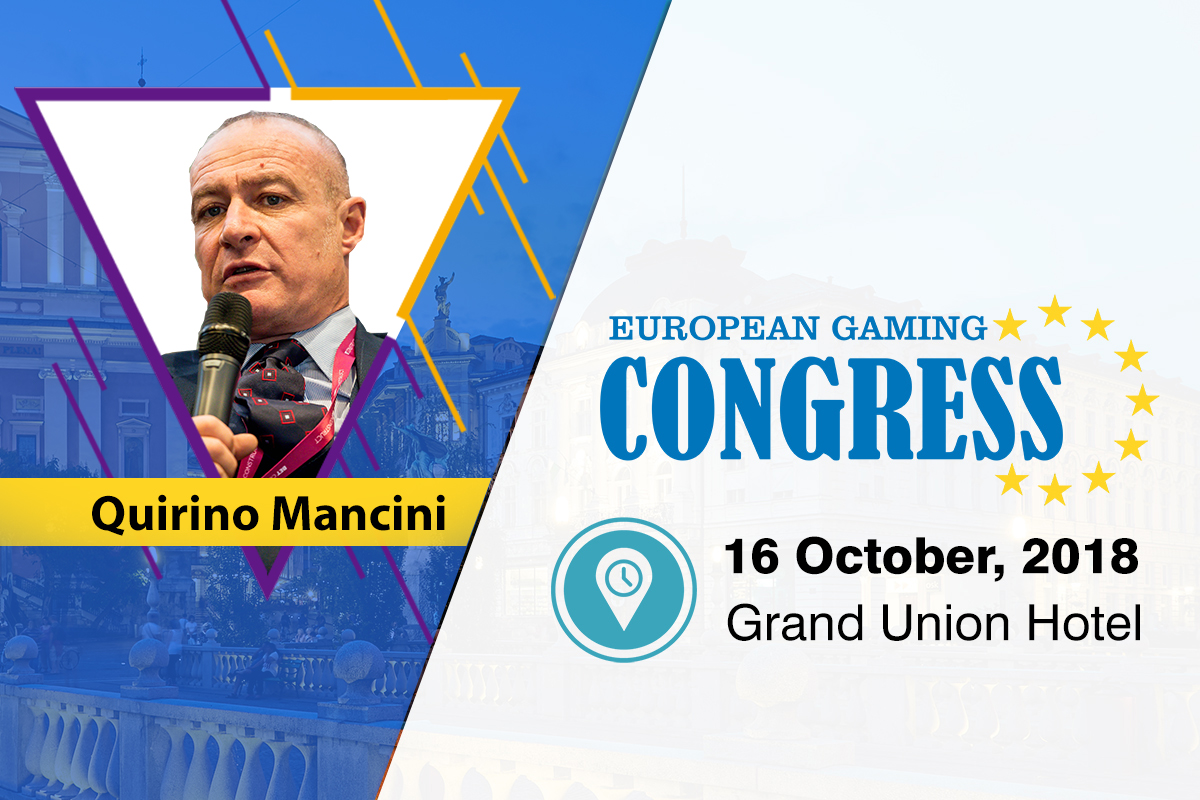 Reading Time:
2
minutes
Ljubljana – 26 June 2018 – The Italian gambling market has been in the focus of the online gambling industry for quite a while, however the recent decisions which are now shaping the industry in peninsula are in the headlines of every gambling media outlet.
Whenever it's the entry of a software provider via a licensed operator, the successful licensing of a new operator or the tackling of gambling ads, Italy is an attractive market when it comes to gambling.
Wikipedia says that "Gambling in Italy has existed for centuries and has taken on many forms. The history of gambling in Italy dates back to the days of the Roman Empire, when the predecessor of the modern backgammon, Ludus Duodecim Scriptorum became popular among the Roman legionnaires. It is also due to them that the game came to other European countries."
The inaugural edition of European Gaming Congress which will be held on the 16th of October at the Grand Union Hotel in Ljubljana will also focus on shedding light upon the industry and its main topics.
Quirino Mancini, the Global Head of the Gaming and Gambling Practice at Tonucci & Partners will take the role to give an in depth review of the market and its potential investment opportunities for international operators.
Tonucci & Partners is a top-ten Italian general practice firm with offices in Rome, Milan, Brescia, Padua, Florence, Tirana, Bucharest and Belgrad.
Quirino Mancini
Quirino is one of the leading Italian gaming and gambling lawyers with a specialist practice of almost 20 years.  He acts for Italian and foreign-based online and land-based companies operating in the Italian gaming market, advising them on legal, licensing, regulatory, day-to-day compliance and any other operational aspects connected to their activities.  He also runs a bespoke matchmaking and business strategy service to provide clients with a customised type of assistance that includes also introduction and facilitation of dealings with the local regulatory authorities, banks as well as scouting and suitability checks on potential business partners.
Quirino is a regular speaker at most international gaming conferences and sits in the editorial board of various sector reviews and magazines.
Co-founder and editor of www.gaminglaw.eu, a pan-European information and commentary portal focusing on legal and regulatory issues under European and national gaming laws.
Secretary and fellow member of the Leadership Committee of the International Masters of Gaming Law (IMGL), a worldwide organisation gathering regulators, lawyers and advisors, in-house counsels and educators engaged in the gaming business.  Fellow member of the International Association of Gaming Advisors (IAGA)
The European Gaming Congress (EGC) is expected to bring together industry expert from all over Europe and create a platform which will enable both networking and learning at the highest quality.
You can view the full agenda on the following link.
Full detail about the event can be found on the official website of the event: https://europeangamingcongress.com/
Make sure you grab your seat as the seats are limited to 100 registrants!
Early Bird Rate and Nominations expire in two weeks for the Baltic and Scandinavian Gaming Summit and Awards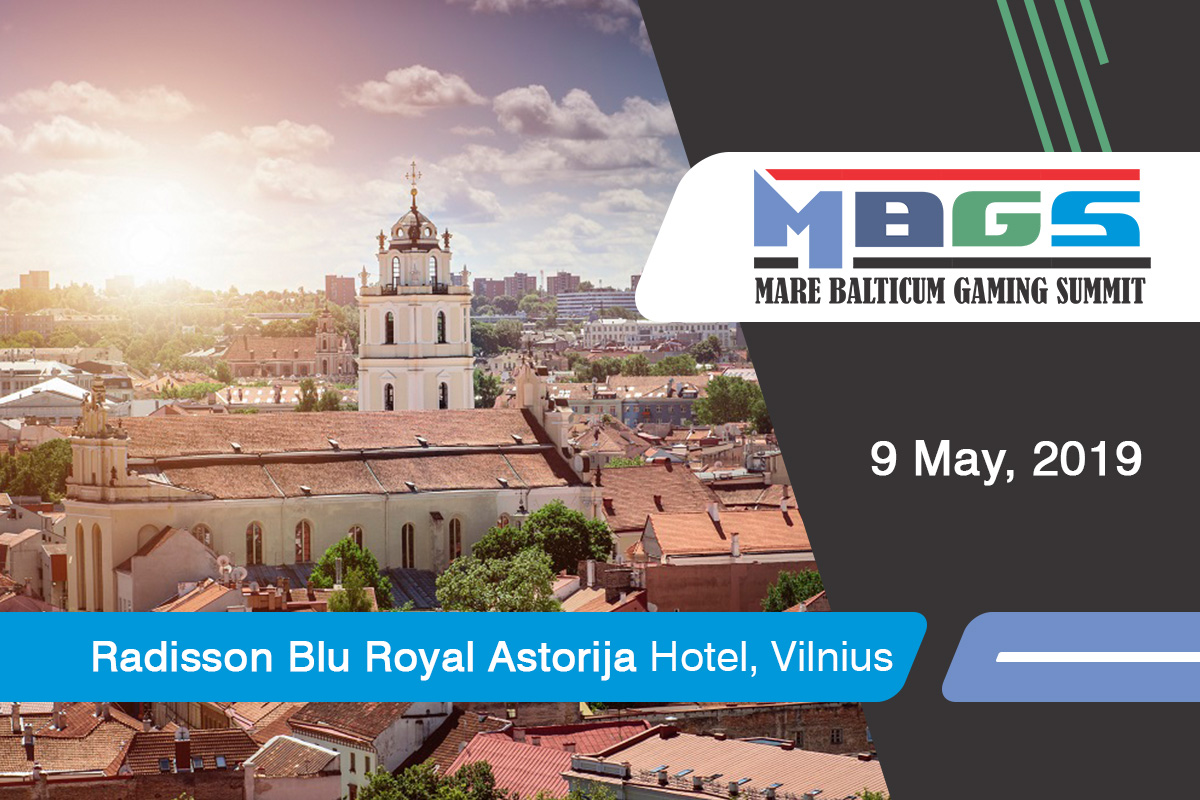 Reading Time:
2
minutes
There are only two weeks to register at the Early Bird Rate for MARE BALTICUM – The Baltic and Scandinavian Gaming Summit and save 100 EUR for your ticket(s).
The second edition of the conference will take place on 9 May 2019 at Radisson Blu Royal Astorija Hotel and as announced earlier, the conference will include the inaugural edition of the BSG Awards (Baltic and Scandinavian Gaming Awards). The awards ceremony will celebrate the leading companies for their respective categories from the Baltics and Nordics.
You can find more details about the nominations and categories on the following link.
In terms of the content and networking, some of the leading industry experts from the region, which includes regulators, lawyers, gambling operators, and supplier representatives, will supply the continuous presentation.
Some of the leading names have already been added to the speakers lineup, which include Andrius Gabnys (Founder at Gabnys Law Firm) – Conference Ambassador, Lolita Sumskaite (Head of Unit at Ministry of Finance, Lithuania),  Signe Birne (Lotteries and Gambling Supervisory Inspection of the Republic of Latvia), Taivo Põrk (Ministry of Finance, Estonia), Valts Nerets (Senior Associate, attorney-at-law at Sorainen), Viktorija Antanaviciute (Managing Director at TonyBet), Morten Ronde (CEO at Danish Online Gambling Association and Managing Partner at Nordic Gambling), Sissel Weitzhandler (Group Compliance Manager), Gustaf Hoffstedt (General Secretary at the Swedish Trade Association for Online Gambling), Tal Itzhak Ron (Chairman & CEO at Tal Ron, Drihem & Co., Law Firm), Dr. Joerg Hofmann (Partner, MELCHERS LAW), Pieter Remmers (CEO, Assissa), Dr. Simon Planzer (Partner at PLANZER LAW, Zurich), and many more.
MARE BALTICUM 2 will once again bring together the leading companies in the Baltic and Scandinavian region for a full day of quality learning and networking with local regulators and industry experts.
You can register here!
Browse the official event website here: www.marebalticumgaming.com
You can view the photo gallery from the inaugural event on the following this link.
SBTech announced as Lanyards Sponsor at Prague Gaming Summit 3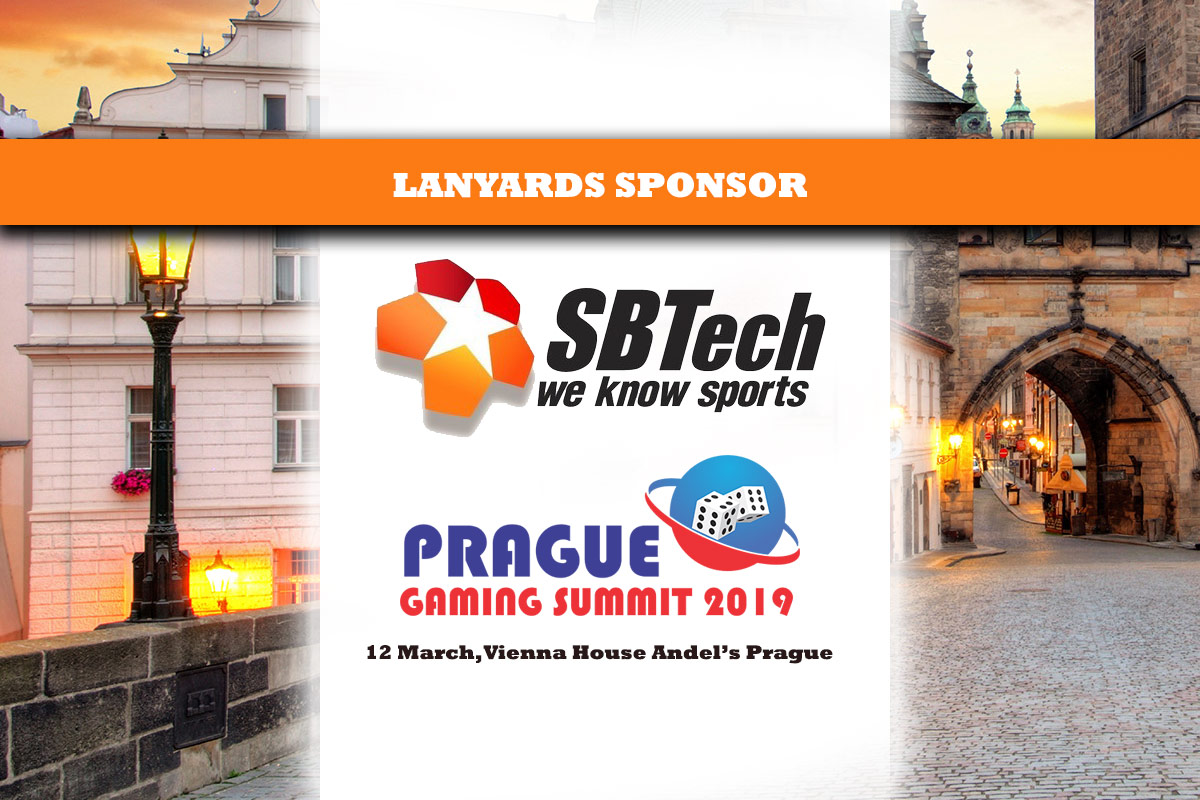 Reading Time:
2
minutes
We are honored to announce the support of SBTech as Lanyards Sponsor at the 3rd edition of Prague Gaming Summit.
The conference is held on a yearly basis and it is a "must-attend" gathering for all industry shareholders who are looking for top quality learning and networking having the online and land-based gambling industry in focus.
Prague Gaming Summit offers the opportunity for both new companies and veterans, to learn about industry insights and compliance update, while also being part of a group that is at the forefront of the gambling industry in the Czech Republic, Slovakia, Poland, Austria, Switzerland, Germany, and Liechtenstein.
The Summit will approach all regulatory and compliance related aspects of the mentioned markets and will also highlight some trending topics such as the relationships between Regulators, Operators – Affiliates, MasterCard's new requirements for Online Merchants (CFD, FX, Gaming, Crypto), understanding millennials (with emphasis on eSports, Daily Fantasy Sports an Virtual Sports), outsourcing for gaming companies, IT security, AML, KYC, CSR.
"We are really excited about organizing and hosting the third edition of Prague Gaming Summit, which will include the introduction of new panel formats and presentations. We are also proud to have the ongoing support of many of the sponsors that have been with us from day one! SBTech is among these companies and we are very excited about this new partnership!" stated Zoltán Tűndik, Head of Business at European Gaming Media and Events.
SBTech is an award-winning global leader in omni-channel sports betting and gaming technology, powering the world's largest operators, state lotteries, land-based casinos, and horse racing companies.
Founded in 2007, and with more than 1,100 employees in nine global offices, SBTech has developed the industry's most powerful, innovative, data-driven online sports betting and casino platform, serving licensees in more than 20 regulated markets.
The group supplies highly flexible and scalable omni-channel betting and gaming software solutions to clients looking for exceptional configurability, differentiation, and the quickest route to market, complemented by proven business intelligence and reporting capabilities.
Supported by unrivaled expertise in trading and risk management, acquisition and CRM, and the highest standards of regulatory compliance, SBTech's partners consistently achieve rapid growth, enhanced brand loyalty and record revenues.
For more information, visit: www.sbtech.com
Don't miss out on this exciting opportunity to meet the team at Prague Gaming Summit 3 and discuss collaboration possibilities! You can Register here or View the Agenda
As mentioned above, the conference will focus on several topics among which the use of AI in the sports betting industry related Big Data and in Responsible Gambling.
The program will also include a very important IMGL MasterClass that will aim to share the latest insights by the International Masters of Gaming Law experts about advertisement banning.
Full details about the event can be found on the official event website: www.praguegamingsummit.com
Your Christmas Present from European Gaming Events is here, claim it now!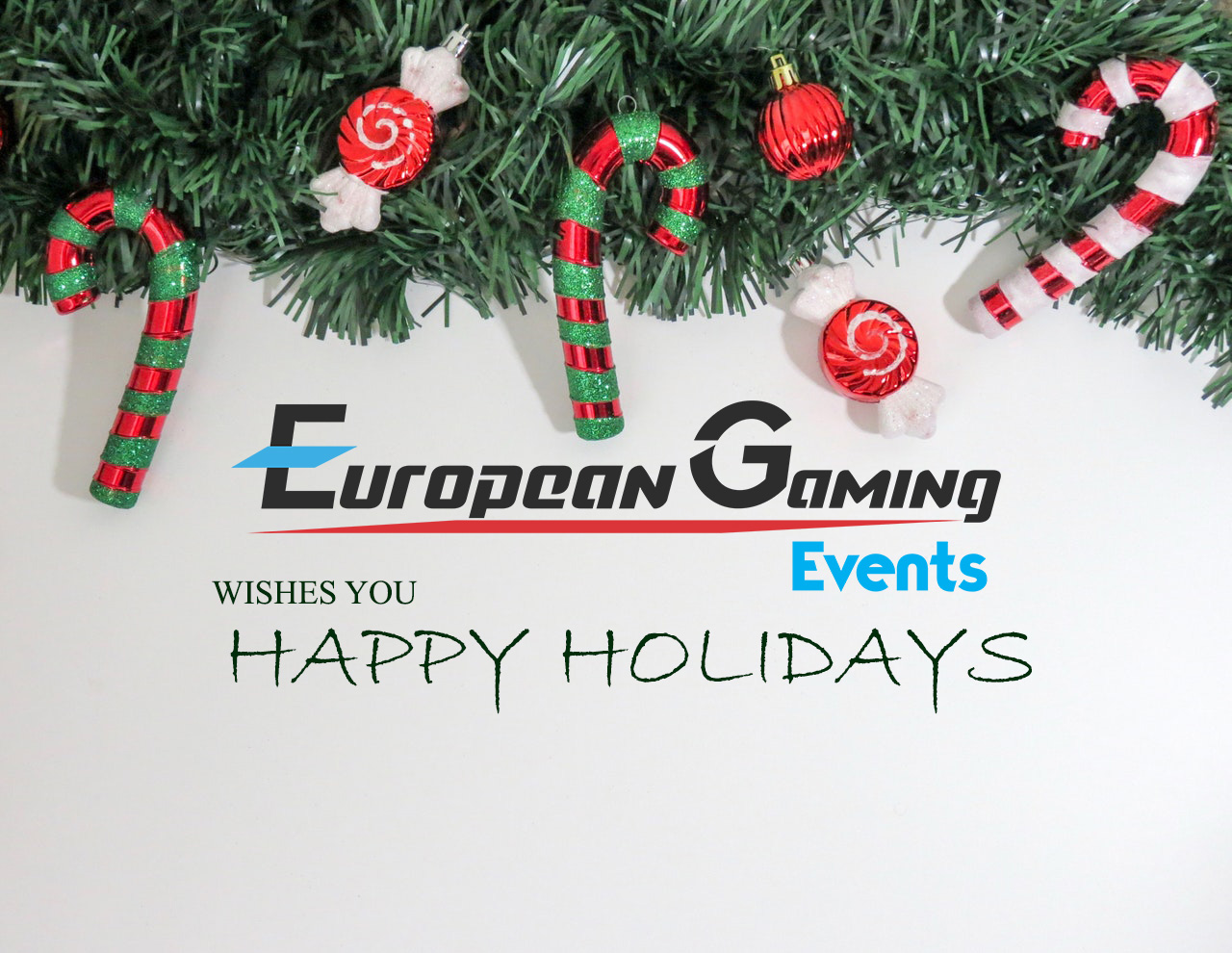 Reading Time:
1
minute
We would like to wish all our partners and clients Happy Holidays and we look forward to working together in 2019 as well!
2018 has been a year of many changes for us, which has brought a significant growth in terms of visibility, brand awareness, customer care and expansion.
There is no doubt that both of the verticals in which we operate have recorded rise, however the events section has seen most of the action.
Here is a short video about the Year in review:
To top the holiday cheer, we are giving all event registrants a 20% discount during the Christmas and New Year's period.
All you have to do is register for Prague Gaming Summit 3 or MARE BALTICUM 2 – The Baltic and Scandinavian Gaming Summit and Awards (Vilnius) and apply the "santa2018" promo code.
The promotion is valid between: 20 December 2018 and 6 January 2019.
Register for Prague Gaming Summit here!
Register for MARE BALTICUM Gaming Summit here!
Apart from the two main event organized by the team in Q1 and Q2, you can also Pre-Register for CEEGC 4 & CEEG Awards (Budapest – 24 September, 2019) and European Gaming Congress 2 (Milan – 22 October, 2019)
Once again Happy Holidays from the team at European Gaming Media and Events!
Signed by Betty, Zoltán, George, Vlad, Niji, Nikolas and Julia.