Scratchcard lottery mania grips Bulgaria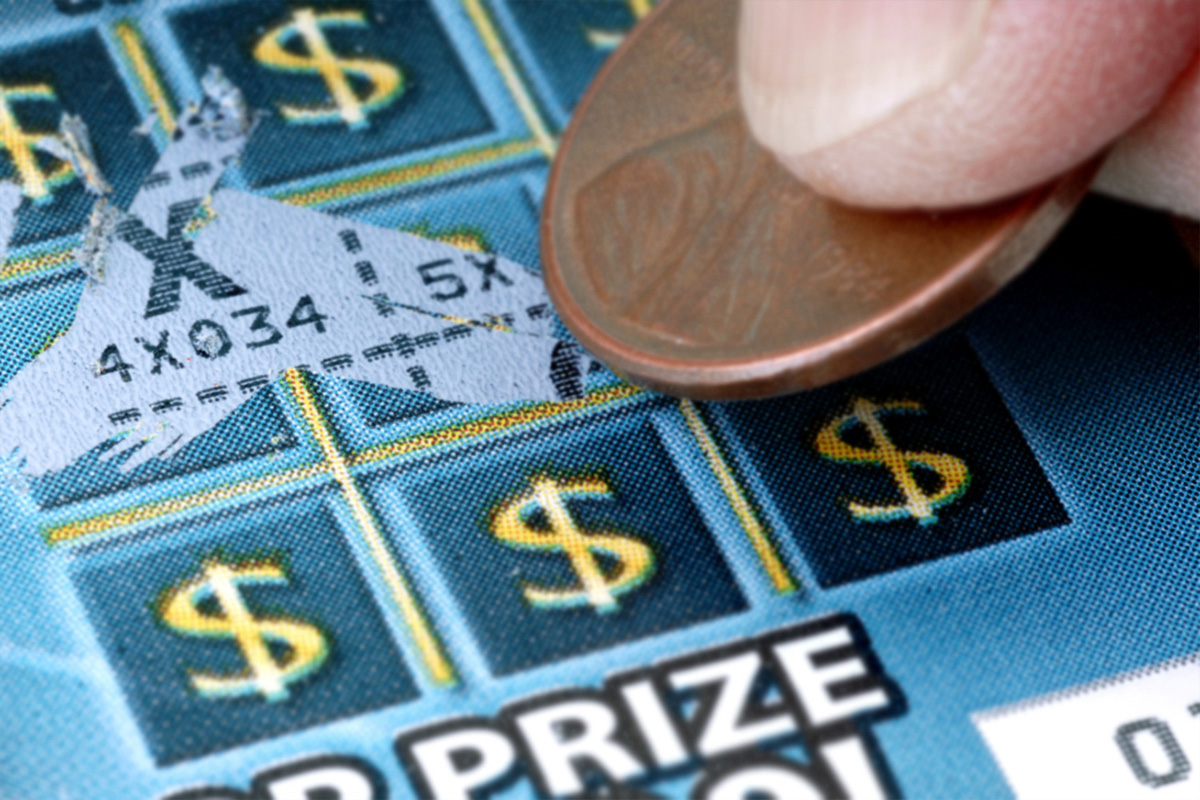 Reading Time:
3
minutes
Armed with a coin, 96-year-old Stoyan Stoimenov from the small village of Tsurkva outside Sofia hunches over and tries his luck on yet another scratchcard.
"I tell myself: 'I will win again.' It's not very likely but who knows," he says, winking.
Stoimenov is just one of thousands of Bulgarians who have been gripped by a craze for scratchcards in recent years in the EU's poorest member state, with some now raising the alarm over the dangers of widespread addiction.
In February, Stoimenov won 5,000 leva (2,500 euros, $3,000) — roughly 25 times his monthly pension — and distributed his prize among his children, grandchildren and great-grandchildren.
They thanked him by giving him more scratchcards for his 96th birthday on May 6.
In the small cafe where Stoimenov won his prize, the tables are full of fellow gamblers.
"I sell more scratchcards than anything else," the girl at the counter says.
Critics say that the law has not kept pace with the explosion of scratchcard gambling, with even children allowed to participate with no age restriction.
"I play from time to time but there's a boy in my class who does nothing but buy scratchcards," says 10-year-old Denislav, while buying a two-leva ticket with his daily lunch money.
According to an expert study, commissioned by a government body in July 2016 in Bulgaria's northwest — the EU's poorest region — 10 percent of high school students buy scratchcards every day and 11 percent buy them once a week.
– Alarm over 'epidemic' –
According to an estimate by Bulgaria's Capital financial weekly, 100 million scratchcards were sold in 2017 in a country of less than seven million people.
And a Gallup poll carried out in April estimated that 57 percent of Bulgarians participate in some form of gambling. The country is thought by experts to have the second biggest gambling industry in the EU behind Malta.
Adding to the lucrative nature of the business is the fact that the industry enjoys lower tax rates than, for example, tobacco concerns, and Bulgaria is the only EU country where the law doesn't require lottery companies to donate a certain portion of their profits to good causes.
Some politicians are now pushing for action to curb the phenomenon.
Tsvetan Tsvetanov, deputy chief of the ruling GERB party, warns of "an epidemic among adolescents and people of low social status".
The gaps in current legislation are illustrated by the rules for gambling advertising.
TV ads for lotteries and scratchcards are technically banned but broadcasters are allowed to show interviews with winners, who enthuse about their prizes of up to 200,000 leva and talk about how they buy a ticket every day with their morning coffee.
The proliferation of scratchcards in cafes, grocery shops and newspaper stands has led Deputy Prime Minister Valeri Simeonov to claim that "churches are the only place where you can't find them".
Earlier this year, Simeonov proposed changes to gambling laws which are now awaiting parliamentary approval.
They would bring in a ban on announcing lottery draws, prizes or winners on television, as well as banning the sale of scratchcards to minors, and restricting sales to special kiosks.
– 'Assassination of sport' –
But the push to toughen up gambling laws has run into some powerful opponents.
The KRIB, Bulgaria's employers' federation, has proposed a watered-down version of the changes that would only oblige TV channels to run warnings about the risk of addiction.
KRIB has said it fears Simeonov's changes would have "grave consequences" for the media and for sports clubs, as well as the 177,000 people employed in the gambling industry.
According to data from Nielsen Admosphere, gambling companies were the biggest advertisers on Bulgarian television in 2017.
The Bulgarian Football Union has also expressed its staunch opposition, reflecting the fact that clubs get much of their sponsorship money from online betting platforms.
Bulgarian football star Hristo Stoichkov — who has himself appeared in ads for online gambling platforms — has been a vocal defender of the industry, going so far as to claim that plans to curb it would mean "the assassination of sport".
Source: AFP
UNL redesigns its website to comply with principles of the European Lotteries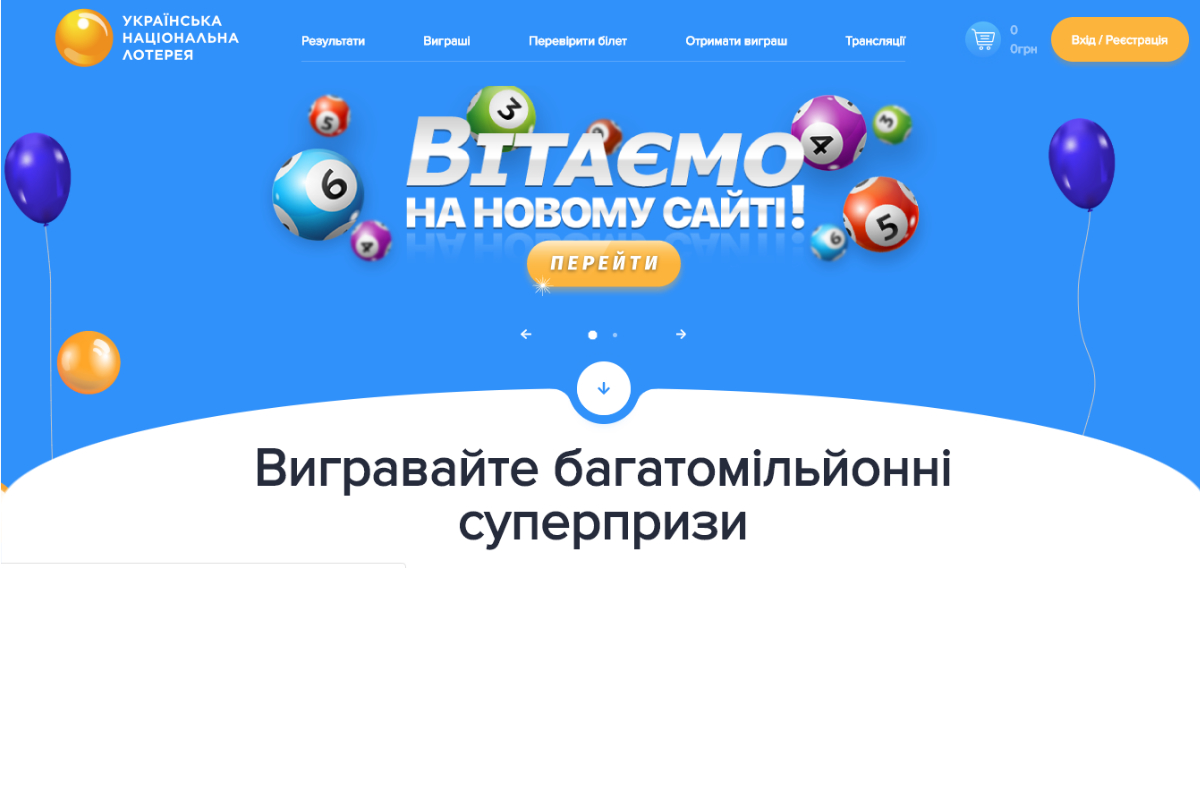 Reading Time:
1
minute
Ukrainian National Lottery (UNL) has redesigned its website in its bid to comply with the principles of The "European State Lotteries and Toto Association." General Director of UNL Andrei Bochkovsky said that his organisation will comply with all the principles, as it received the membership certificate of the continental body in 2018.
For getting membership in the Association, the lottery operator must implement the Responsible Gaming program in its activities. The new site unl.ua is already up and running. The updated site received a modern design, and also improved functionality. Registered players will be reminded about unverified and unpaid tickets. The account balance has been increased. The improved features also include simplified registration system for new players, convenient mobile version, and extended selection of payment options.
The launch of the new website and implementation of other modern solutions reflects a general change in the work and policy of UNL. The lottery operator continues following European standards of business.
The large B2B gambling industry conference in London is over, where to go next in S1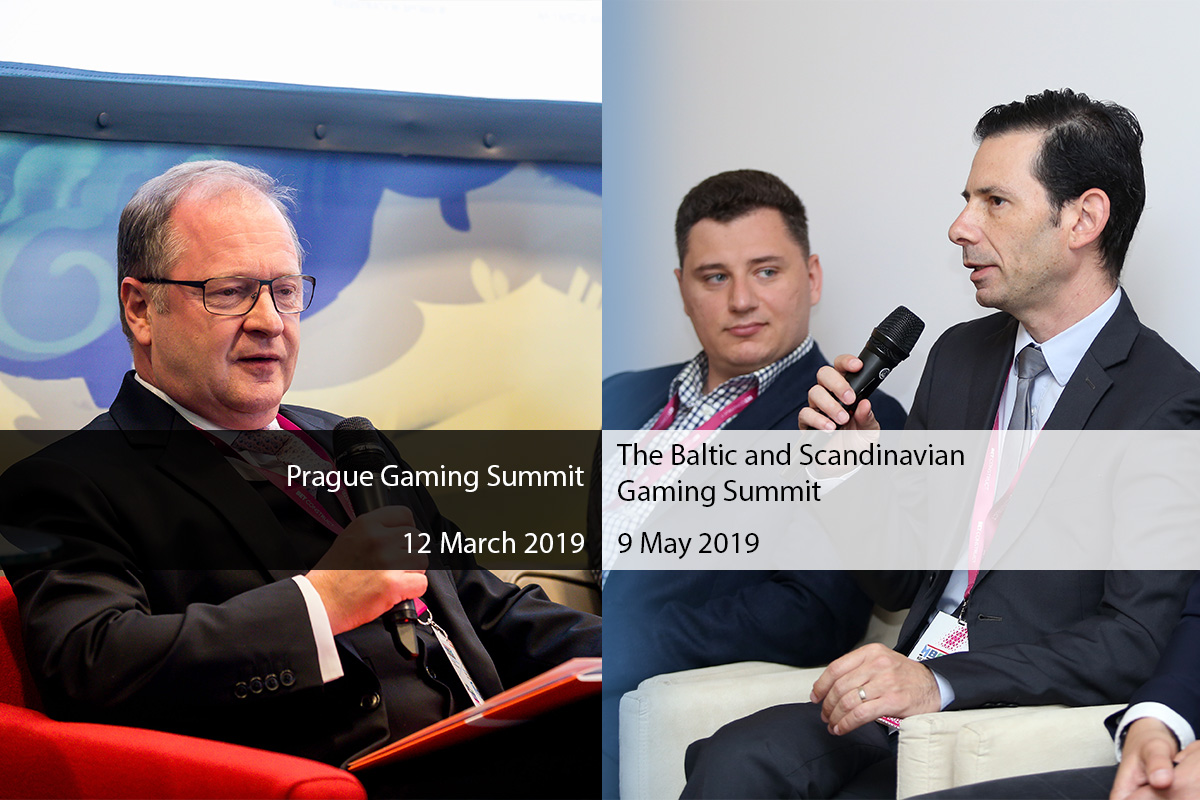 Reading Time:
3
minutes
Year by year, the gambling industry is trying to reshape itself and explore new partnership opportunities and regional expansions to grow the B2C side.
Now, that the largest gambling industry conference has closed its doors, we would like to showcase some of the options you have for learning and networking in Europe that are going to take place in the first semester of 2019.
DACH, Central Europe and Eastern Europe
The third edition of Prague Gaming Summit, also known as #PragueGamingSummit3, will take place on the 12th of March at Vienna House Andel's Prague and gathers will gather +150 delegates from all across Europe for a full day of learning and networking.
Here is a short list of the companies that you can meet in Prague: Multigate, iFortuna Slovakia, Odds1x2 Holding, TrafficLightMedia, Genesis Global, Tal Ron, Drihem & Co., PLANZER LAW, Zurich, Scout Gaming Group, Golden Race, All-in Translations, Hyperion Tech, PS Legal, Fortuna Group, Endorphina, Republis, Bird & Bird Poland, WH Partners, Playtech, Gabnys Law, OSM Solutions, ARQ Group Malta, Federbet AISBL, Mindway AI, Assissa, BETEGY, Austrian Association for Betting and Gambling, MME Legal, MELCHERS LAW, KPMG Malta, NSoft, ARENDTS ANWAELTE, Global Legal Group, Efbet, Greentube Internet Entertainment Solutions GmbH, NetEnt, Trustly, Boljoro and many more.
The conference will highlight compliance updates and expansion opportunities in the Czech Republic, Slovakia, Poland, Austria, Switzerland and Germany, while also focusing on trending industry topics topics such as the relationships between Regulators, Operators – Affiliates, MasterCard's new requirements for Online Merchants (CFD, FX, Gaming, Crypto), understanding millennials (with emphasis on eSports, Daily Fantasy Sports, Online Slots Games and Virtual Sports), outsourcing for gaming companies, IT security, AML, KYC, CSR. +40 speakers are awaited to bring the latest in terms of content and business intelligence!
As the current status of some European jurisdictions dictates the rise of advertisement banning, we have invited the members of IMGL to hold an IMGL MasterClass that will focus on Advertisement banning trends in the European Union and the Balkans.
Do not miss this exciting opportunity to hear the latest information first hand at Prague Gaming Summit 3 and discuss collaboration possibilities with attending delegates!
You can Register here or View the Agenda
Full details about the event can be found on the official event website: www.praguegamingsummit.com
---
The Baltics and Nordics
In the second part of S1, we are inviting you to the second edition of the most important conference in the Baltic Sea region, the MARE BALTICUM Gaming Summit, also known as The Baltic and Scandinavian Gaming Summit and Awards.
The Summit will the place on the 9th of May at Radisson Blu Royal Astorija Hotel in Vilnius (Lithuania) and will bring together the most influential gambling companies from Lithuania, Latvia, Estonia, Denmark, and Sweden.
The event will also be the launching pad for the first edition of the Baltic and Scandinavian Gaming Awards which will celebrate the top 30 companies form the two regions during an awards ceremony. You can find more details about the awards here!
The compliance-related information will be presented by the 5 regulators which will be present at the event and the summit promises to gather +125 leading companies under one roof for a full day of networking and learning.
You can find more details about the Agenda here
Browse the official event website here: www.marebalticumgaming.com
We hope to see you there and make sure to plan your autumn events calendar after checking out to opportunities we have at the fourth edition of CEEGC and CEEG Awards Budapest, and the leading conference in Europe that covers +20 jurisdiction updates, the European Gaming Congress, held in Milan, Italy.
Ukrainian city mayor claims gambling ban in Ukraine failed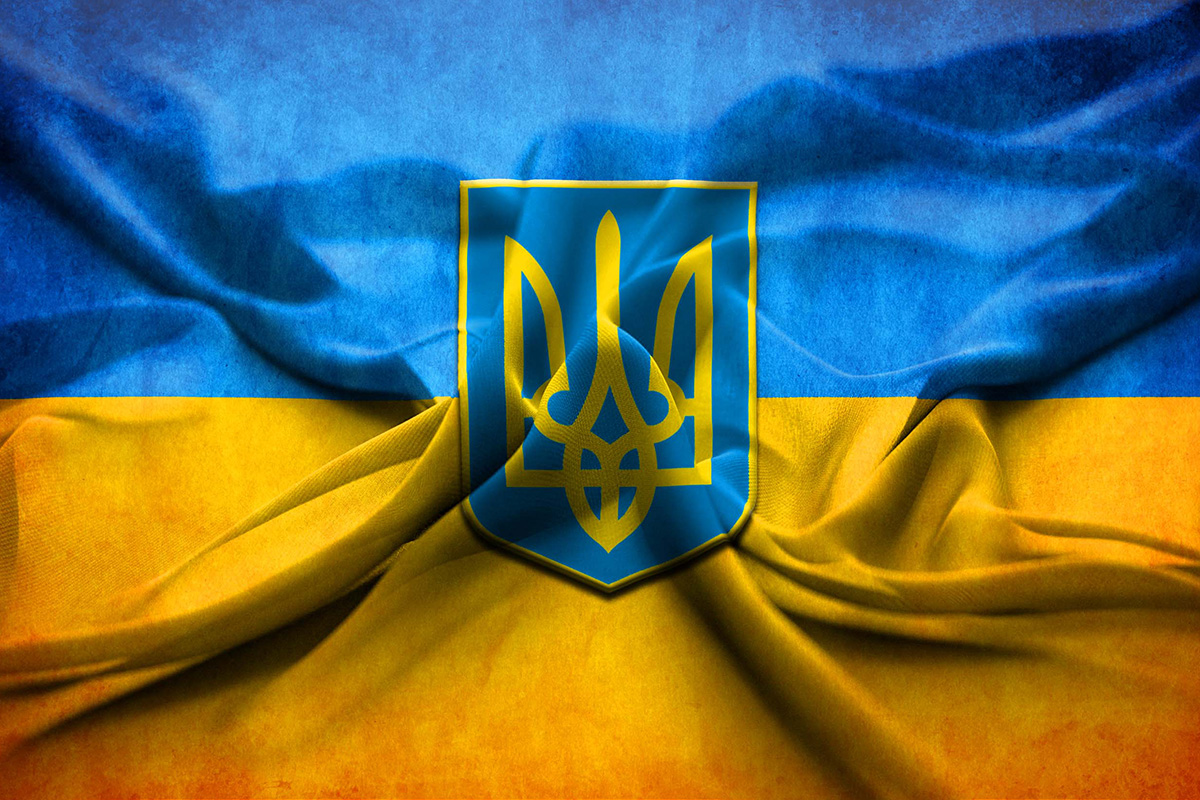 Reading Time:
1
minute
In a surprising development, Boris Filatov, the mayor of Dnipro city, has claimed that the gambling ban in Ukraine has failed. He made this statement at a forum titled "From Kruty to Brussels. We are going our way" which was conducted in Kyiv.
The mayor supported legalising gambling industry in the country as well. He pointed out that the fight against the illegal slot machines and lotto halls is ineffective.
"The ban on gambling in Ukraine failed and turned into a corrupt feeder for law enforcement and members of the parliament. Dnipro and all the cities of Ukraine are filled with lotto and gambling halls," the mayor said.
He urged the local authorities to regulate the gaming business. "It is necessary to give the local communities the opportunity to regulate gambling business. And only we, together with our fellow countrymen, will determine the balance," he added.