SBTech Partners with LeoVegas Brand BetUK.com for UK Sportsbook Launch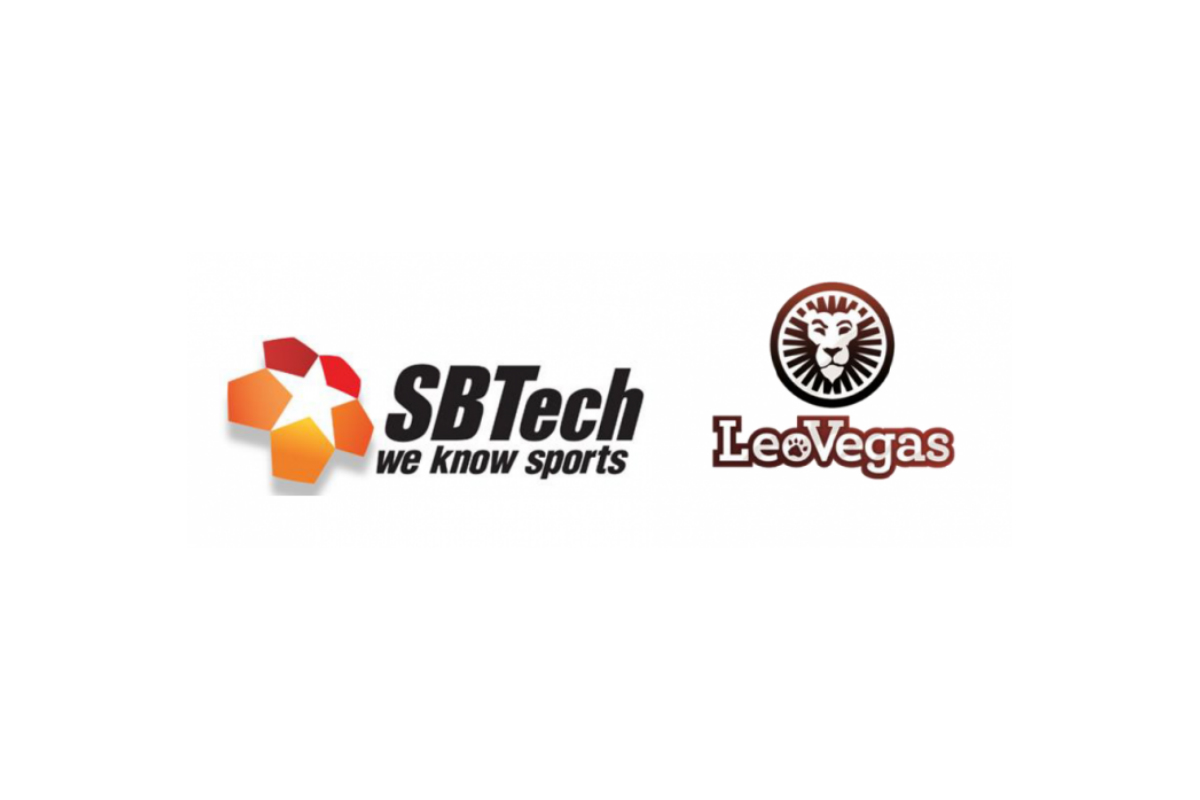 Reading Time:
3
minutes
High-growth gaming business Rocket X will utilise SBTech to propel their multiple managed brands into sports betting in the UK
London, UK – 25 July 2018 – SBTech, the industry-leading sports betting solutions provider to the regulated iGaming sector, has entered into a new partnership with multi-brand, managed service online gaming company Rocket X to supply its sportsbook to a number of UK-facing sites. The firm's flagship brand BetUK.com was recently unveiled as the sponsor of EFL Championship club Swansea City.
The agreement has been contracted directly with Swedish mobile gaming giant LeoVegas, which created the Rocket X brand in March to consolidate its UK assets, newly acquired from IPS.
BetUK.com players will enjoy world-class sports betting coverage as well as the most advanced features in the industry. These include YourBet, offering fully automated same-game accumulators with instant pricing, which is already live in the UK with several SBTech operators.
The speed to market for which SBTech is renowned throughout the industry, the breadth and depth of its UK-localised sportsbook and the group's proven track record of achieving high growth in the UK market were all pivotal to the creation of the new deal.
Andrew Cochrane, CCO of SBTech, commented: "This latest partnership is the result of our ongoing commitment to increasing our market share in key regulated markets by providing a sportsbook that meets and exceeds the high expectations of players. LeoVegas and the Rocket X team both share our vision of delivering a differentiated and compelling value proposition to players through product innovation, scalable technology and a fully bespoke trading and risk management approach."
Mark Good, CEO of Rocket X added: "The strength of SBTech's in-play coverage, its technological and regulatory expertise, proven track record of powering high-growth operators in the UK and wide range of responsible gambling controls were at the heart of our decision to sign this agreement. With the power of one of the industry's top sportsbooks behind us, I'm confident of achieving significant share in the uniquely competitive UK market."
About SBTech
SBTech is a global leader in omni-channel sports betting and gaming, with over 1,000 employees in eight offices worldwide. Since 2007, SBTech has developed the industry's most powerful online sports betting and casino platform, serving licensees in over 15 regulated markets.
SBTech's clients include many of the world's premier betting and gaming operators, state lotteries, land- based casinos, horse racing companies, and iGaming start-ups. The group supplies superbly flexible betting and gaming solutions to clients looking for speed to market and exceptional configurability, supported by the best business intelligence and reporting capabilities.
The SBTech offering includes its Seamless Sportsbook, the Chameleon360 iGaming Platform, Managed Services, and retail and omni-channel solutions that provide players with constant access to sports and casino products across all touchpoints: online, mobile and retail.
Backed up by unrivalled expertise in trading and risk management, regulatory compliance, AML and KYC procedures, acquisition and CRM, SBTech's partners consistently achieve rapid growth, enhanced brand loyalty and peak profitability.
For more information, visit: www.sbtech.com
About the LeoVegas Mobile Gaming Group
LeoVegas' passion is "Leading the way into the mobile future". LeoVegas is Sweden's premier GameTech company and is at the forefront of using state-of-the-art technology for mobile gaming. In 2017 the company passed the threshold for being classified as a unicorn, i.e., a start-up valued at more than USD 1 billion. A large part of this success can be credited to an extreme product and technology focus coupled with effective and data-driven marketing. Technology development is conducted in Sweden, while operations are based in Malta. LeoVegas offers casino, live casino and sport gaming, and operates two global and scalable brands – LeoVegas and Royal Panda – as well as a local, multibrand operator collectively referred to as Rocket X. The company's shares are listed on Nasdaq Stockholm.
For more about LeoVegas, visit www.leovegasgroup.com
Allied Esports Partners with Esports Entertainment Group to Launch Inaugural VIE.gg CS:GO Legend Series Tournament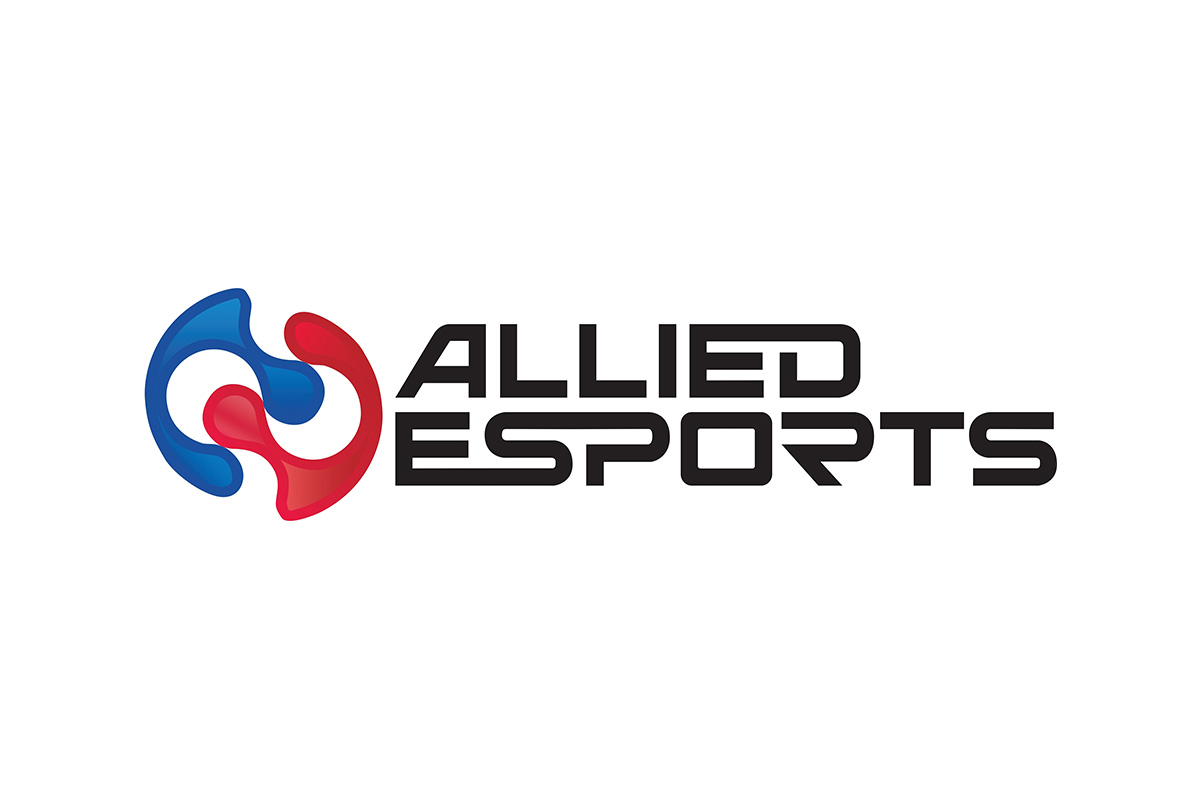 Reading Time:
4
minutes
Tournament Will Be Offered to Sports Bettors on the VIE.gg Platform
Allied Esports, a global esports entertainment company and a subsidiary of Allied Esports Entertainment, Inc., has signed a licensing and sponsorship agreement with Esports Entertainment Group, Inc., a licensed online gambling company with a focus on esports wagering and 18+ gaming, for the inaugural VIE.gg Counter-Strike: Global Offensive ("CS:GO") Legend Series tournament beginning Monday, August 31, 2020.
The VIE.gg CS:GO Legend Series will feature 12 teams from multiple European countries competing online for €50,000 in total prize money. The 5v5 tournament, which will be offered to customers on the VIE.gg platform, will be produced by Allied Esports from its HyperX Esports Studio in Hamburg, Germany and broadcast live on Twitch.tv/AlliedEsports with a lineup of professional casters and analysts. Teams at Tier 2 or below that are interested in playing can apply online at AlliedEsports.gg/LegendSeries starting Wednesday, July 15. Invitations will be sent out to participating teams on Friday, July 17.
"We're excited to partner with an industry leader, Allied Esports, as the title sponsor of their newest esports tournament," said Grant Johnson, CEO of Esports Entertainment Group. "Title sponsorship places the VIE.gg brand front and center for teams, fans and influencers alike, further accelerating user adoption of the VIE.gg platform."
Esports Entertainment Group offers bet exchange style wagering on esports events in a licensed, regulated and secure platform to the global esports audience at VIE.gg. The VIE.gg platform provides customers the ability to match bets against one another with Esports Entertainment Group taking a small commission on the winnings.
"We believe that esports tournaments should not just be fun for participants, but also have the ability to help sponsors achieve their business goals, and our knowhow and portfolio of esports brands, arenas, mobile trucks and studios uniquely meet that need in today's ecosystem," said Frank Ng, CEO of Allied Esports Entertainment. "The Legend Series has been one of our most successful original tournament brands and we are thrilled to work with Esports Entertainment Group and the VIE.gg platform to add a wagering component that will introduce Allied Esports to new consumers and elevate the brand even further."
Created in 2017, Allied Esports' original Legend Series tournament brand was designed to expand the competitive ecosystem and total prize pool for second and third tier teams. The VIE.gg CS:GO Legend Series will be Allied Esports' sixth edition of the CS:GO Legend Series and the first to feature a licensing partner and title sponsor. Additional versions of the series have previously included Overwatch, League of Legends, FIFA, COD Blackout and Valorant.
Allied Esports' two-week, high-intensity CS:GO Legend Series format includes 11 consecutive days of single matches where teams will accumulate points and prize money for each win. The top eight teams from the first round will advance to a best-of-three bracket played over the last three days of the tournament.
"We're excited to play a role in providing a platform for smaller teams to compete for prize money,'' commented Magnus Leppaniemi, VP of Marketing and Head of Esports at Esports Entertainment Group. "While the largest esports teams earned tens of millions of dollars in prize money last year, there are hundreds of smaller teams that get excluded from the flagship competitions. The VIE.gg CS:GO Legend Series is our first effort at working to fill this void, and we look forward to getting involved in more events like this moving forward."
About Allied Esports
Named one of the World's Most Innovative Companies by Fast Company, Allied Esports International, Inc. is at the forefront of esports entertainment with a global network of properties designed to serve as competition battlegrounds, community experience hubs and content production centers.
Through direct operation or membership in the Allied Esports Property Network, the world's first esports affiliate program, Allied Esports' facilities span North America, Europe, China and Australia, and include the world-renowned HyperX Esports Arena Las Vegas, a fleet of mobile arenas, the HyperX Esports Trucks, and the HyperX Esports Studio in Hamburg, Germany.
Allied Esports' properties serve as the home to a number of online and offline proprietary productions and events, including Friday Frags and Saturday Night Speedway, as well as original partner programs like the Simon Cup.
For more information about Allied Esports, visit AlliedEsports.gg and follow @AlliedEsports. Allied Esports International, Inc. is a subsidiary of Allied Esports Entertainment, Inc.
About Allied Esports Entertainment
Allied Esports Entertainment, Inc. (Nasdaq: AESE) is a global leader in esports entertainment, providing innovative infrastructure, transformative live experiences, multiplatform content and interactive services to audiences worldwide through its strategic fusion of two powerful brands: Allied Esports and the World Poker Tour (WPT). For more information, visit AlliedEsportsEnt.com.
About Esports Entertainment Group
Esports Entertainment Group, Inc. is a licensed online gambling company with a specific focus on esports wagering and 18+ gaming. The Company holds a license to conduct online gambling and 18+ gaming on a global basis in Malta and Curacao, Kingdom of the Netherlands and is able to accept wagers from over 149 jurisdictions including Canada, Japan, Germany and South Africa. Esports Entertainment offers fantasy, pools, fixed odds and exchange style wagering on esports events in a licensed, regulated and secure platform to the global esports audience at vie.gg. In addition, Esports Entertainment intends to offer users from around the world the ability to participate in multi-player mobile and PC video game tournaments for cash prizes. Esports Entertainment is led by a team of industry professionals and technical experts from the online gambling and the video game industries, and esports. The Company maintains offices in Malta. For more information visit www.esportsentertainmentgroup.com
Norsk Tipping Selects Stats Perform as Sole Live Streaming Supplier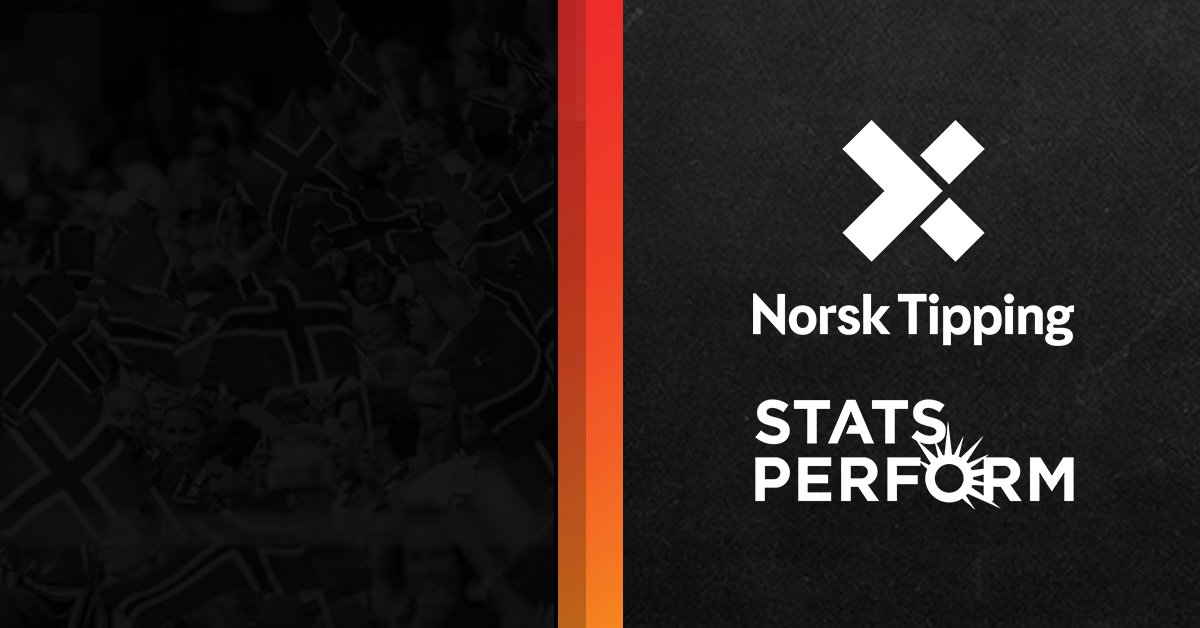 Reading Time:
< 1
minute
The Norwegian State Lottery's sportsbook Norsk Tipping has chosen Stats Perform's Watch & Bet service as its sole live streaming video supplier, in a competitive tender.
The service includes thousands of premium and well-timed streams for Norwegian bettors and is another endorsement for Stats Perform's strong global live streaming package, which includes LaLiga and Ligue 1 amongst over 80 other football competitions, together with IIHF ice hockey, WTA and ATP tennis, EHF handball, basketball, darts, cricket, esports and many more.
State-owned Norsk Tipping is the latest Scandinavian lottery to integrate Stats Perform's live streams into their online sportsbook, joining a high number of top tier sportsbooks and lotteries from across the globe.
Hans Erland Ringsvold, Head of Gaming operations at Norsk Tipping, said: "Providing live streams is something we look forward to be able to offer to our customers. Streaming provides live entertainment, gives bettors more insight into what they're betting upon and makes Norsk Tipping an even more relevant site to spend time on. Stats Perform came through as the preferred streaming service provider after a competitive tender process with a strong portfolio of live vision rights, good 24/7 coverage and events with high attractivity for the Norwegian market. We look forward to working together."
Andrew Ashenden, Chief Betting Officer, Stats Perform, added: "We are delighted to be announcing our partnership with Norsk Tipping. Live streaming creates the ultimate rounded, entertaining betting experience by putting high quality live real sport straight into the sportsbook. We're proud to have been trusted to partner with another lottery and are looking forward to seeing the positive feedback from Norsk Tipping's customers."
RubyPlay's Quest of Gods In Tight Final of Slot Championship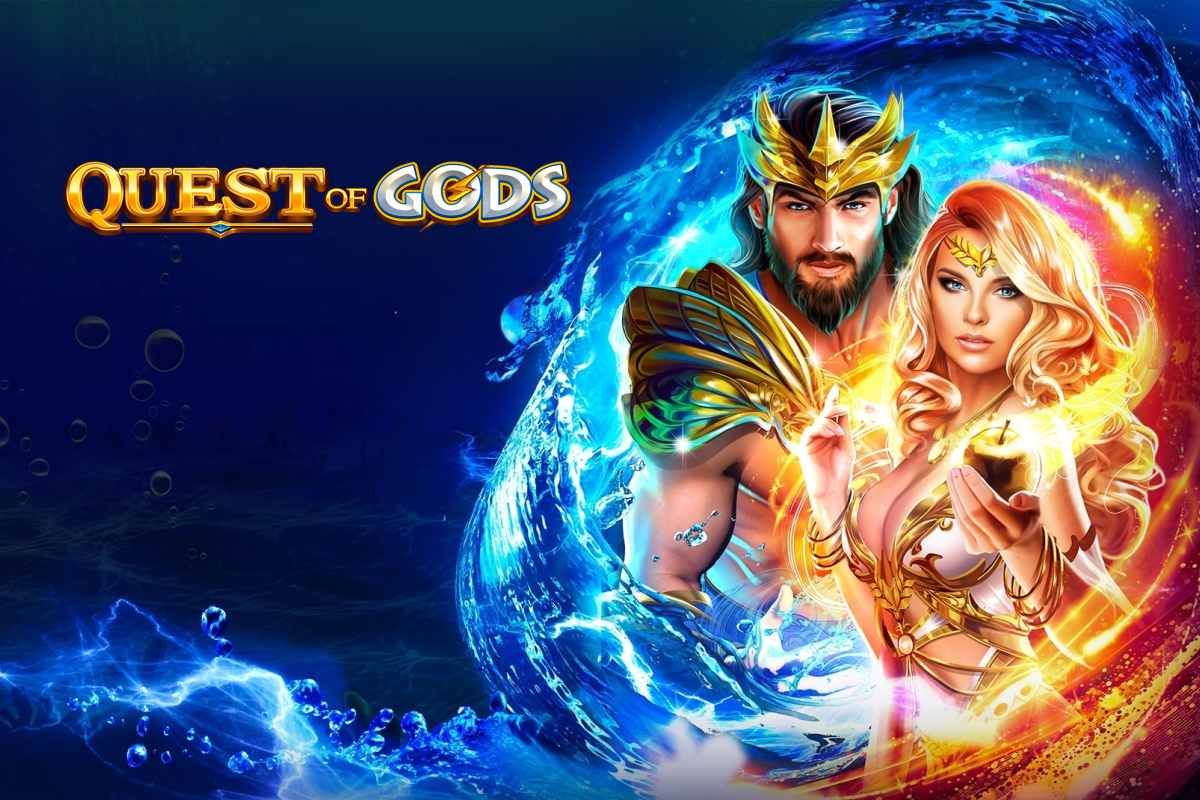 Reading Time:
2
minutes
For the first time in their young history RubyPlay, entered their slot "Quest of Gods", into the £100,000 Slots Championship at Lottoland. Being a newcomer they hoped for a good showing in its Quarter Final encounter against the legendary "Gonzo's Quest" but it surpassed expectations by not only winning, but winning by a strong margin of 83% to 17%.
Next up in the Semi Final – an even tougher prospect – up against 2019 Champion, "Mustang Gold". In a much tighter encounter, "Quest of Gods" again caused an upset by winning by 55% to 45% – setting up a final against "Holmes and the Stolen Stones".
By this stage everyone was expecting a close run in the Final round – and it didn't disappoint! "Quest of Gods" took an early lead on day one against Holmes and the Stolen Stones, but over the week, the game clawed back to eventually pip the RubyPlay game to the win by 51% to 49%.
Ittai Zur, Chief Operating Officer at RubyPlay said "As a new player in the slots market it was a great honour taking part in the Slots Championship with Lottoland. We also knew it would give us a good idea of how our games compare in terms of popularity with some of the biggest slot developers, competition that we have a lot of respect for.
We are delighted with how "Quest of Gods" resonated with Lottoland players, and to only just miss out on being the Lottoland Slots Champions of 2020 was incredible."
Anthony Morris, VP Gaming & Sports at Lottoland had this to say "We knew that Quest of Gods was popular with our players at Lottoland, but to be honest we didn't think it would do as well as it did against some smash hit content from other major providers. We look forward to more great games from the team at RubyPlay over the coming months and years".