Kindred Group plc – Interim Report January – June 2018 (Unaudited)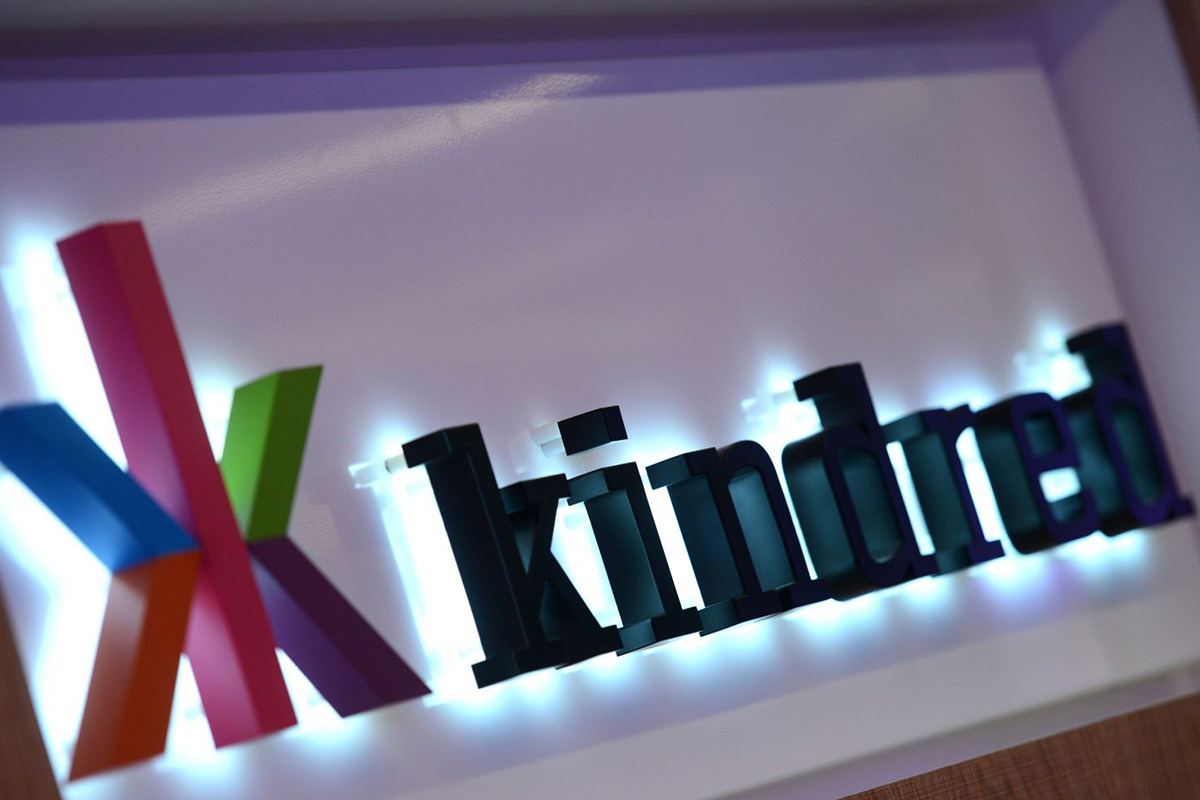 Reading Time:
2
minutes
VALLETTA, Malta, July, 2018 — Second quarter and first half year highlights
Gross winnings revenue amounted to 

GBP 219.0

 (166.6) million for the second quarter of 2018, an increase of 31 per cent, and 

GBP 426.8

 (319.8) million for the first half of 2018.
Underlying EBITDA for the second quarter of 2018 was 

GBP 41.7

 (33.4) million, and 

GBP 89.2

 (63.7) million for the first half of 2018.
Gross winnings revenue contribution from 32Red for the second quarter of 2018 was 

GBP 16.9 million

 and underlying EBITDA was 

GBP 0.7 million

.
Profit before tax for the second quarter of 2018 amounted to 

GBP 28.9

 (22.9) million, and 

GBP 62.5

 (41.1) million for the first half of 2018.
Profit after tax for the second quarter of 2018 amounted to 

GBP 25.5

 (20.4) million and 

GBP 55.4

 (36.7) million for the first half of 2018.
Earnings per share for the second quarter of 2018 were 

GBP 0.112

 (0.090) and 

GBP 0.244

 (0.161) for the first half of 2018.
Underlying earnings per share for the second quarter of 2018 were 

GBP 0.118

 (0.103) and 

GBP 0.258

 (0.188) for the first half of 2018.
Number of active customers during the quarter was 1,550,508 (1,171,166).
"Gross winnings revenue up 31 per cent and all-time high in active customers"
"The World Cup provided a significant all-time high in customer activity and continued strong organic growth, and unexpected results led to a sportsbook margin of 8.2 per cent after free bets."
"Gross winnings revenue increased 24 per cent organically and in constant currencies which means that we are continuing to gain market share. Gross winnings revenue from mobile grew by 29 per cent compared to the second quarter last year and amounted to 72 per cent of our total Gross winnings revenue. Of the Group's Gross winnings revenue 43 per cent came from locally regulated markets."
"Our underlying EBITDA grew by 25 per cent compared to the same period last year (+27 per cent organic and in constant currencies)."
"In the period up to 22 July 2018, average daily Gross winnings revenue in GBP was 29 per cent higher compared to the same period in 2017. Adjusting for the impact of exchange rate changes, the growth was 30 per cent," says Henrik Tjärnström, CEO of Kindred Group.

The Kindred Group companies hold local gambling licences in UK, France, Belgium, Denmark, Germany (Schleswig-Holstein), Italy, Australia, Ireland, Romania and Estonia. The Kindred Group also holds international gambling licences in Malta and Gibraltar. The Kindred Group pays betting duties in all markets in accordance with applicable local laws.
The information in this report is such that Kindred Group plc is required to disclose under the EU Directive of Market Abuse Regulation.
DERMALOG Fever Check at the Wiesbaden Casino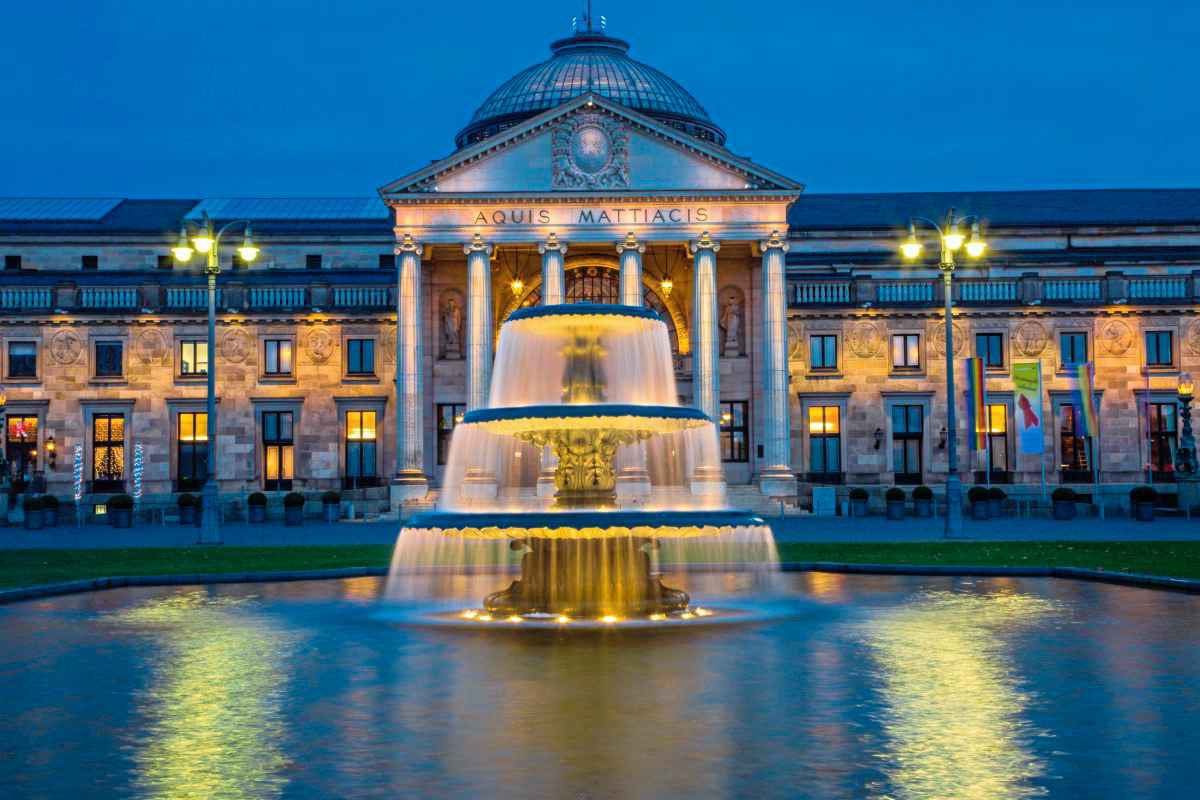 Reading Time:
< 1
minute
After a mandatory corona break of several weeks, casinos and gambling resorts in Germany are reopening. Operators have to comply with numerous hygiene regulations to minimize infection risks for customers and employees. This is why German Wiesbaden Casino has opted for DERMALOG's non-contact fever detection.
With its Fever Detection Camera, DERMALOG has developed a solution that measures body temperatures fast and accurately when walking by and can significantly reduce the risk of infection spreading in many areas. The Wiesbaden Casino has chosen the company's system as part of its hygiene concept.
At the entrance of the prestigious casino, customers have to make the contactless fever check by DERMALOG before entering. The camera measures body temperature within one second by scanning people's faces using state-of-the-art sensor technology. If an increased temperature is detected, the system displays an alert message. The solution sets data protection standards by measuring without capturing or storing any personal data. High accuracy, even from a distance of up to 2 meters, is another advantage of the camera. As an option, DERMALOG's temperature check includes automated mask detection. If an area requires the use of face masks, the DERMALOG solution kindly advises people without appropriate protection to wear one.
"In these times, health protection for our guests and employees has absolute priority. The Fever Detection Camera makes a significant contribution here," says Andreas Krautwald, managing director of the Wiesbaden Casino.
DERMALOG's thermal camera is already being used in more than 60 countries. The "Made in Germany" system protects retail stores, offices, manufacturing halls, sports grounds, events, hotels, banks, public authorities and many other locations.
Esports Entertainment Group Appoints Damian Mathews as Chairman of Audit Committee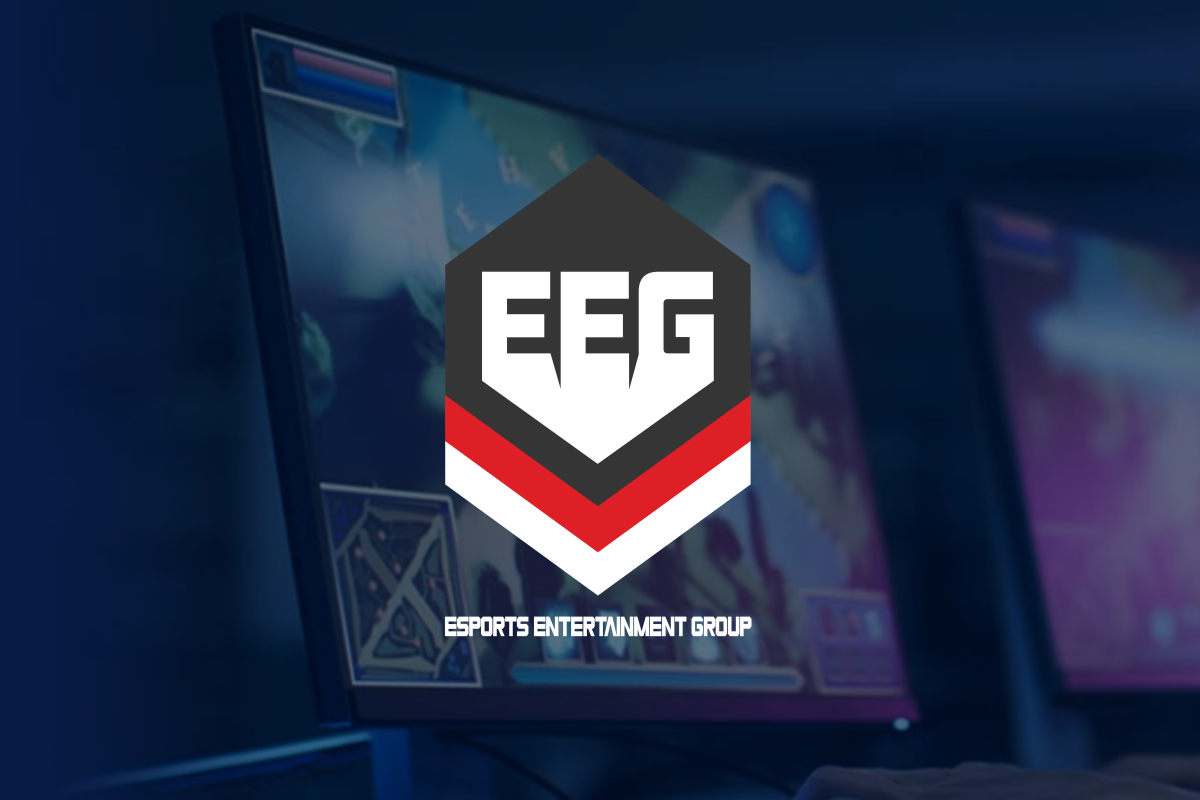 Reading Time:
< 1
minute
Esports Entertainment Group, Inc., a licensed online gambling company with a focus on esports wagering and 18+ gaming, appointed Damian Mathews, who was elected to the Company's Board of Directors on June 3, 2020, as Chairman of its Audit Committee.
Mathews, who served as Chief Financial Officer of the Qatar and Abu Dhabi Investment Company, brings more than 25 years of experience to his role at Esports Entertainment Group. Previously, Mathews was a Director at NZ Pacific Investments Ltd and held senior finance positions with Commonwealth Bank of Australia Group, ABN AMRO, Royal Bank of Scotland, and Credit Suisse First Boston. Mathews began his career at KPMG in London where he qualified as a chartered accountant after earning a Bachelor of Science in economics and politics from the University of Bristol.
"We are excited to welcome Damian to our team at this important point in Esports Entertainment's continued evolution," commented Grant Johnson, CEO of Esports Entertainment Group. "His wealth of experience in finance, garnered over the last 25 years at major financial institutions, will provide immeasurable benefit as we scale operations and grow our institutional shareholder base."
Mathews stated, "I am delighted to be joining the Board of Esports Entertainment Group at such a pivotal and exciting time in the company's development.  Following the NASDAQ listing the company is in a great position to build out and expand its platform and service offerings across international markets.  As a Board member and Chair of the Audit Committee I look forward to providing leadership, support and oversight to the talented team at Esports Entertainment Group."
Cloudbet Innovates Around UFC 250 With In-Play Betting & Best Prices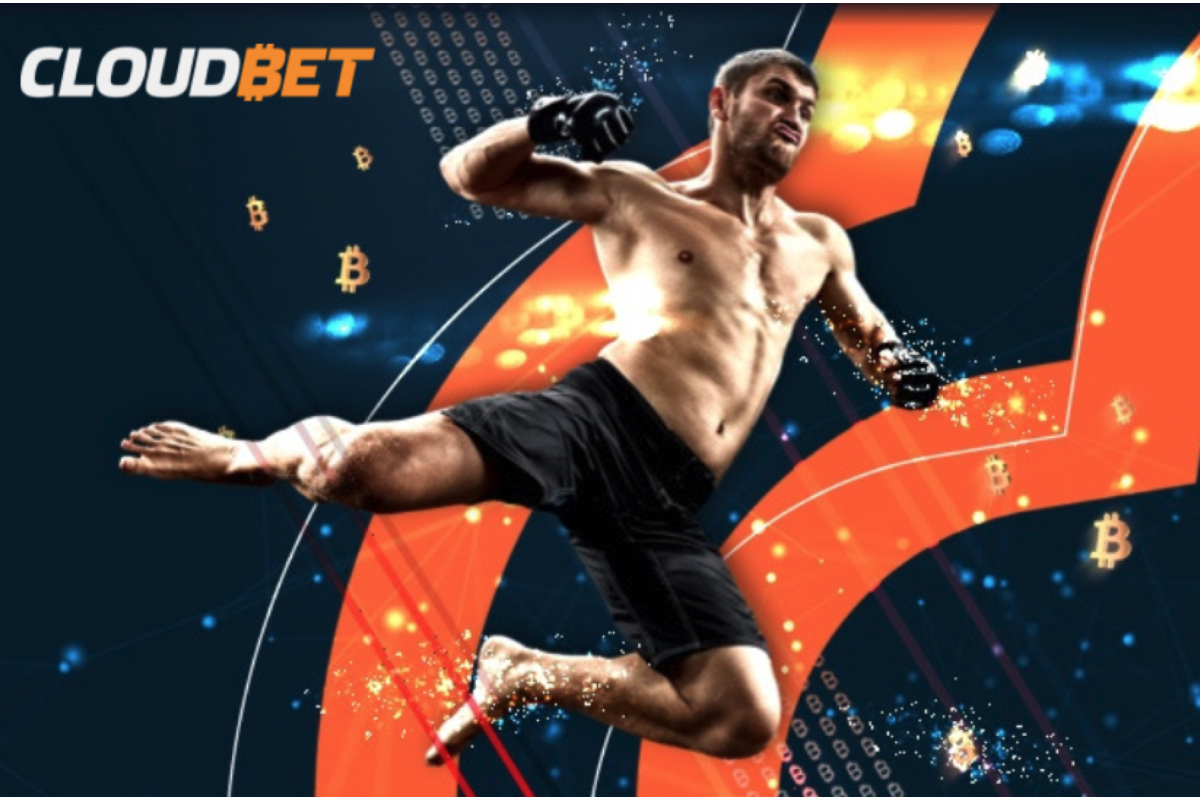 Reading Time:
2
minutes
Amanda Nunes is fighting to preserve the longest winning streak in the women's UFC this weekend, and Cloudbet is offering a swathe of betting options to excite players as they watch history unfold.
Players will be able to use in-play betting at Cloudbet to place new wagers between rounds on Nunes' featherweight title defence against Felicia Spencer. The pioneering bitcoin sportsbook is aiming to offer the world's best prices — with margins as low as 2% — on this fight and the rest of the UFC 250 card.
Nunes won her featherweight title by knocking Cris Cyborg out during UFC 232, and players can bet on the same outcome for Felicia Spencer, thanks to new prop markets from Cloudbet. Up to 28 prop markets are available per fight this weekend, on outcomes including win by KO/TKO and in which round a bout will end.
Props betting currently represents the fastest-growing engagement sector in global sports betting. As a result, Cloudbet is innovating its product set across UFC, where technical-outcome performance betting is in increasing demand.
"All eyes will be on whether Amanda Nunes can make history," a Cloudbet spokesman said. "We're trying to create maximum engagement and excitement around that fight and the rest of UFC 250."
In addition to the enhanced UFC offering, the Cloudbet casino recently partnered with Relax Gaming to offer legendary UFC ring announcer Bruce Buffer's very own MMA-inspired slot game. The "It's Time!!" slot gives players a chance to win up to 2500x their bet.
Players can expect similar offerings for all upcoming MMA events on Cloudbet, which relaunched itself in late April following its biggest makeover since starting business in 2013. The MMA offerings are among the host of new features introduced on the new Cloudbet.com, along with USDT betting, esports markets and on-site cryptocurrency purchases.
UFC 249 last month marked the return of the competition from its Covid-induced hibernation, and betting operators predictably saw significant MMA business after the two-month layoff. The Ferguson-Gaethje and Cejudo-Cruz title fights were the Cloudbet sportsbook's biggest events by turnover in the week that UFC 249 took place.
The new Cloudbet supports Bitcoin, Bitcoin Cash and Ethereum, with more new coins on the way. New players are eligible for a sign-up bonus up to 5 BTC/BCH/ETH. Besides MMA, Cloudbet's sportsbook offers odds on a multitude of markets around the world, while the Cloudbet casino has hundreds of slots and a live-dealer experience with all classic table games.