RioCasino Launches New Online Sports Betting & Casino Website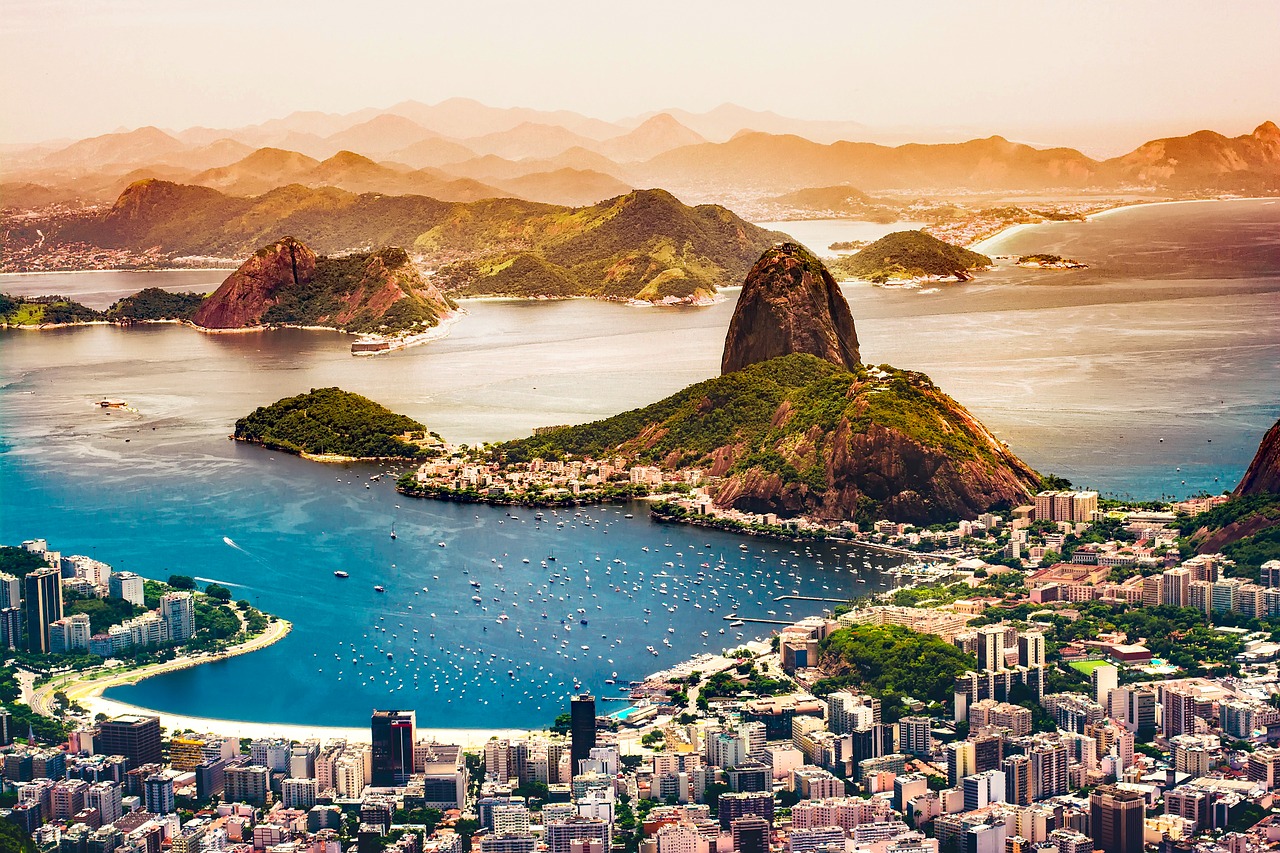 Reading Time:
2
minutes
RIO DE JANEIRO, August 6, 2018 – A well-known online gaming operator with offices located across Europe has announced the launch of a brand-new online sports betting and casino website named RioCasino. The website offers an extensive suite of pre-match and in-play sports betting markets alongside traditional casino, slots, and live casino games.
The main focus of RioCasino is live sports betting. Members are able to login and bet on live sporting events 24 hours a day, seven days a week. The site's operators expect football to be one of the main draws of the new website. Players are able to bet not only on matches throughout South America and Europe, but around the world as well.
In addition to football, players are able to bet on over 25 different sports, including American football, baseball, basketball, handball, tennis, volleyball, and many more. Players are able to bet pre-match and also in-play on all of these sports in a variety of leagues and divisions across the globe.
Casino Gaming Also Available
RioCasino also offers a great selection of casino gaming options as well. Video slots are expected to be well received thanks to the wide choice of high-quality game titles RioCasino have available to players. In addition to slots, the online casino offer the most popular table games as both video simulations and live games.
Players preferring a live experience have the opportunity to login to live versions of blackjack, roulette, baccarat, and more. RioCasino brings the live casino experience directly to players by way of live video and audio streams embedded in the games.
The site provides a plethora of fast and secure payment methods and dedicated customer support. Should players run into any problems, support staff are on hand to assist. RioCasino's goal is to provide a safe, secure, and seamless environment for online sports betting and casino gaming.
"Our website has been built to be easy for everyone to use," Director Jasper Gerard said. "It is equally accessible for desktop, mobile, and tablet with a slick and responsive design, and we can't wait for customers to start enjoying it."
Gerard invites online casino enthusiasts to visit the brand-new RioCasino.com. There will be a number of special promotions on offer in honour of the site's the launch.
About RioCasino
RioCasino is an online casino powered by PlaylogIQ. The Spanish company, with offices throughout Europe, was established as a creative and ethical international gaming operator focusing on state-of-the-art technology, design superiority, and premium customer service.
The company's commitment to excellent customer service extends all across its entire portfolio of internet properties. Their goal is to create a premium gaming experience that is second to none. They encourage customers to contact them with questions, concerns, and even suggestions for how they can improve the gaming experience.
Regulation, Culture, and Vibrant Economy: SOFTSWISS Identifies Key Factors Driving iGaming Growth in LatAm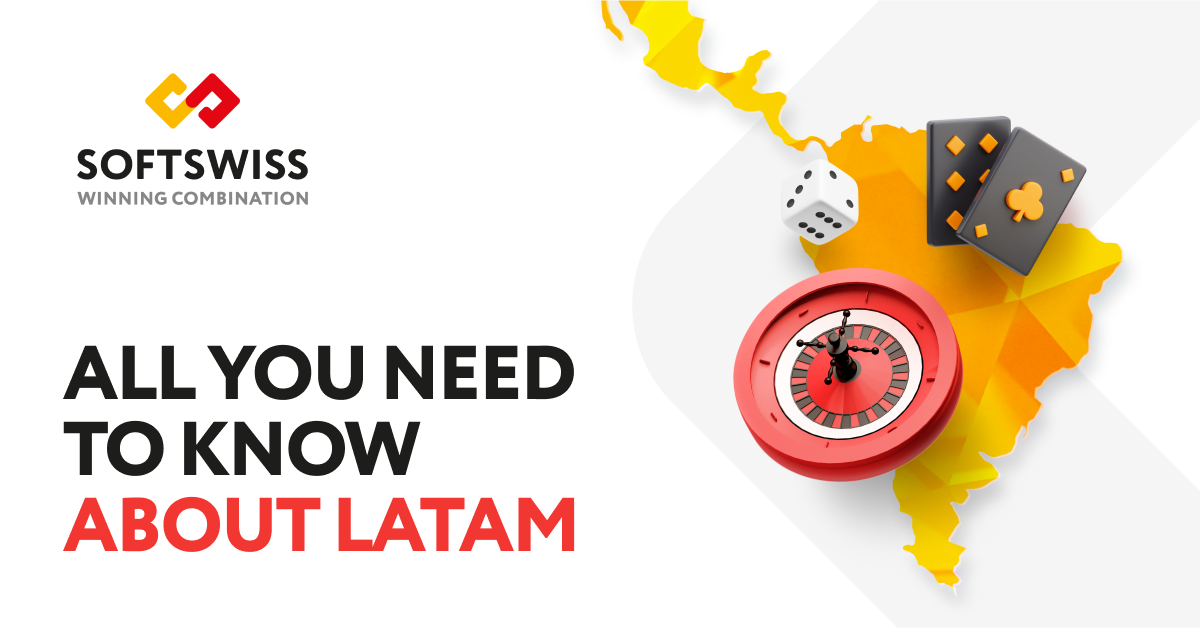 Reading Time:
2
minutes
Growing acceptance of gambling regulations, cultural values, and the popularity of sports betting are essential factors contributing to the increasing confidence in the LatAm iGaming market, states SOFTSWISS. The company has identified these and other key conclusions in its LatAm market overview on market growth prospects in the region.
Regulation has emerged as a significant force shaping the LatAm iGaming landscape. Countries like Colombia, Argentina, and Mexico have implemented regulatory frameworks and guidelines. 
The historical significance of gambling in LatAm countries is another important factor. Countries such as Mexico, with a gambling history dating back to the Aztec empire, and Brazil, known for the long-standing lottery game 'Jogo do Bicho,' exemplify the local interest in gambling. 
Lotteries and horse races are preferred in countries like Chile, Peru, and Argentina. With a population already familiar with gambling activities, South America presents a receptive market that embraces gaming and is open to innovative experiences.
Industry experts have confirmed several other factors, including high digitalisation, a growing middle class, and a vibrant economy, all pointing towards the immense growth potential of iGaming in LatAm. 
Statista predicts that the online gambling market in the region will reach USD 3.4 billion by 2025. In the market overview, SOFTSWISS provides additional country-specific statistics and predictions for the region's expected GGR growth.
To succeed in the LatAm market, operators must also consider the local audience's content preferences. Sports betting is highly appreciated, while slots and table games are also popular choices. Surprisingly, 'fish games' have swiftly gained popularity in LatAm, despite being relatively new to the region. 
These RNG-based arcade-style games gamify the outdoor fishing experience, one that is further enhanced by visually appealing graphics and immersive audio effects. The growing popularity of fish games is evident through the significant number of bets placed in countries such as Argentina, Brazil, Chile, and Peru. As a result, integrating with fish game providers becomes a lucrative investment opportunity for expanding into the LatAm market.
However, the Latin American iGaming market also presents challenges, particularly in payment processing. Many countries in LatAm have complex financial regulations and limited access to traditional banking services, making it difficult for players to deposit and withdraw funds from iGaming sites.
Despite these challenges, the region offers numerous opportunities for operators willing to invest. Gregory Penkov, Head of Sales at SOFTSWISS Game Aggregator, emphasises the potential for growth in this market: "By providing innovative products and services and a commitment to regulatory compliance, operators can position themselves for success in this dynamic market. With SOFTSWISS's experience and expertise in the region, the company is well-equipped to help operators navigate the unique challenges and opportunities the market presents."
Discover more about the LatAm iGaming market in the SOFTSWISS research. SOFTSWISS experts will also be present at the SiGMA Americas in São Paulo, Brazil, from 14th to 18th June, where attendees can explore the company's wide range of innovative software solutions at stand D80.
About SOFTSWISS 
SOFTSWISS is an international iGaming company supplying certified software solutions for managing gambling operations. The expert team, which counts 1,400 employees, is based in Malta, Poland, Georgia, and Belarus.  SOFTSWISS holds a number of gaming licences and provides one-stop-shop iGaming software solutions. The company has a vast product portfolio, including the Online Casino Platform, the Game Aggregator with thousands of casino games, the Affilka affiliate platform, the Sportsbook Platform and the Jackpot Aggregator. In 2013, SOFTSWISS was the first in the world to introduce a bitcoin-optimised online casino solution.
SOFTSWISS is Ready to Bring Innovation and Expertise to LatAm at SiGMA Americas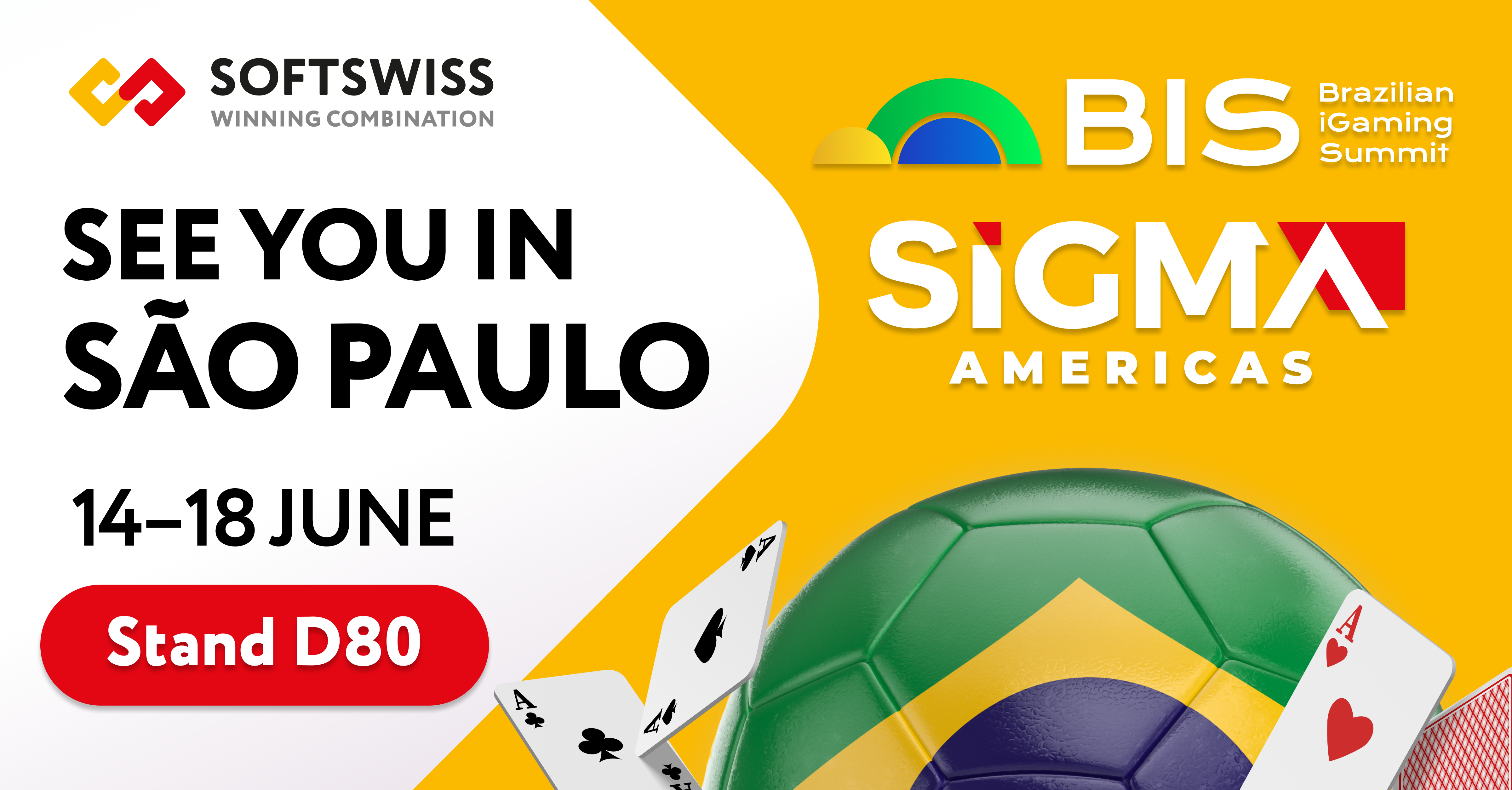 Reading Time:
2
minutes
SOFTSWISS, an innovative software solutions provider for the iGaming industry, announces its participation in SiGMA Americas. This B2B event is set to take place on 14–18 June at the Transamerica Expo Center and is expected to attract key players in the Latin America online gambling industry.
SOFTSWISS is set to showcase its top-performing products at SiGMA Americas in São Paulo as a part of its strategy of expansion to the regional market. Attendees will have the opportunity to learn about SOFTSWISS products including the company's flagship Casino Platform, its exclusive features, latest releases, and valuable benefits. Additionally, guests can discover the betting potential of the Sportsbook, and explore the diverse and ever-growing content portfolio of the Game Aggregator.
SOFTSWISS representatives will be available at stand D80, eager to discuss the advantages and benefits of the company's products in the Latin American region, as well as explore exclusive offerings with visitors.
As an experienced industry player, SOFTSWISS will also share its expertise at the speaking panel with 'Data-Driven Strategies for iGaming Engagement and Risk Management', which is going to become one of the most interesting topics of the conference. Alongside other participants, SOFTSWISS experts will be a part of the discussion of the data-driven approach and its influence on business metrics.
Andrey Starovoitov, Co-CEO at SOFTSWISS, comments on the SOFTSWISS participation in SiGMA Americas: "Attending the biggest event in the region is a strategic move for us. This year we chose Latin America as one of the main vectors for SOFTSWISS' growth. Here we see not only tremendous and rapid growth of the market but also a large number of potential partners who are close to us in spirit and values. We are thrilled about the upcoming SiGMA Americas event and cordially invite all our partners and potential clients to visit the SOFTSWISS stand!"
About SOFTSWISS 
SOFTSWISS is an international iGaming company supplying certified software solutions for managing gambling operations. The expert team, which counts 1,400 employees, is based in Malta, Poland, Georgia, and Belarus.  SOFTSWISS holds a number of gaming licences and provides one-stop-shop iGaming software solutions. The company has a vast product portfolio, including the Online Casino Platform, the Game Aggregator with thousands of casino games, the Affilka affiliate platform, the Sportsbook Platform and the Jackpot Aggregator. In 2013, SOFTSWISS was the first in the world to introduce a Bitcoin-optimised online casino solution.
Fish Games in Latin America: a Real Catch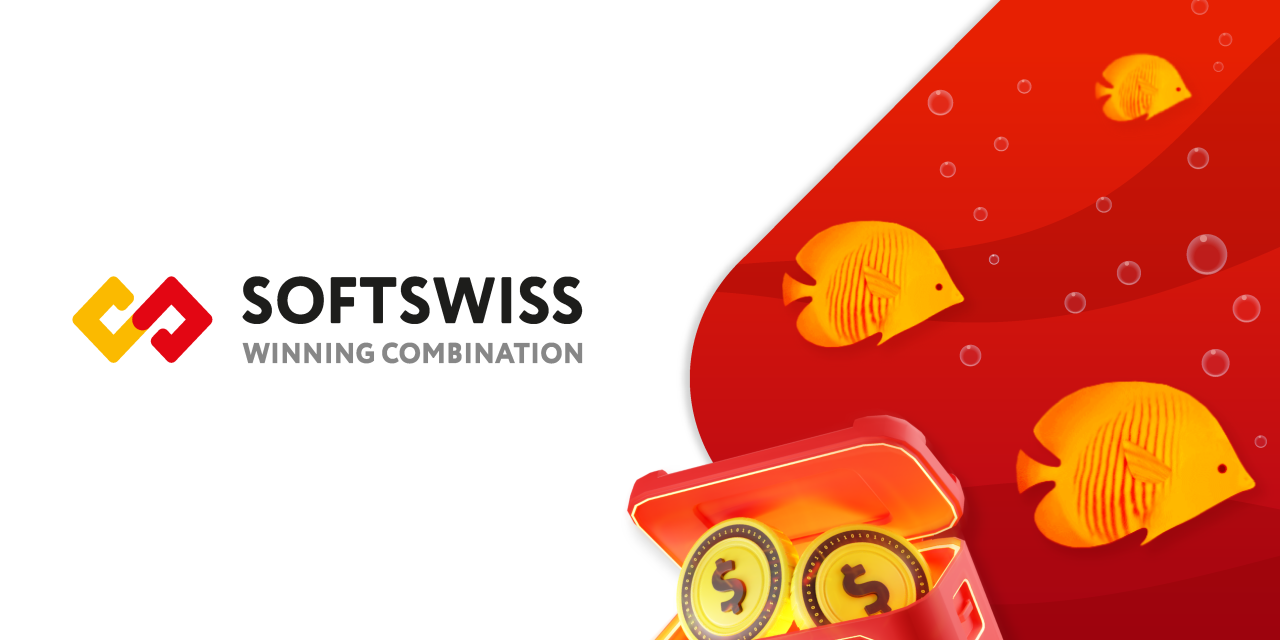 Reading Time:
4
minutes
With their roots in the Asian iGaming market and a long history of success in the region, fish games have now found a new wave of popularity in Latin America. Thanks to their easy-to-learn gameplay, the chance to catch a big win while playing something other than slots, these games have quickly become a favourite pastime for many LatAm players. The SOFTSWISS Game Aggregator, with its partner, game provider KA Gaming, have been observing their rise of popularity and are ready to cover this trend in detail in this article. 
FISH GAMES PHENOMENON
Fish games are RNG games for online casinos. These games are based on the concept of fishing, where players use virtual fishing nets or guns to catch fish or other aquatic creatures on the screen. Each shot or reel accounts for a bet, and every fish or character has its 'value'. When the shot hits the fish, the winning prize is awarded to the players. 
These games often have colourful graphics, lively sound effects, a variety of characters with different point values, and, consequently, the potential for big payouts. Players can win prizes by catching fish and accumulating points for this, and some games even offer bonus rounds or jackpots for particularly skilled players. 
FROM ASIA TO LATIN AMERICA
Diving back into the history of fish games, they grew from simple arcade video games in China in the 2000s. Over time, the games became more advanced, with improved graphics, gameplay, and online connectivity, leading them into online casino portfolios. Many Asian iGaming companies now offer players a wide range of fish game options. 
KA Gaming is one of the game providers whose portfolio includes around 50 fish games. In partnership with the SOFTSWISS Game Aggregator, they supply these games to operators in different markets via API, including LatAm, where the demand for fish games has increased significantly during the last year.
Argentina, in particular, has emerged as a hotbed for fish games, with KA Gaming's average number of 'fish' bets exceeding 8.5 million a month. This is a significant milestone, especially when compared to Asian countries where fish games have been popular for years. 
The popularity of this game type has also spread to other countries in the region, including Brazil, Chile, and Peru. As players across Latin America continue to discover the excitement and potential rewards of fish games, likely, the popularity of these games will only continue to grow.
Mei Tu, Director of Sales and Marketing at KA Gaming, comments: "We are thrilled by the potential for growth that the Latin American market represents for fish games. With an assumed room for growth in this region, the numbers we see from Argentina are auspicious. While fish games have been popular in Asian countries for many years and have already gained a regular audience, the average monthly spins range from 12 to 25 million. In contrast, the figure of 8.5 million spins per month in Argentina alone is an excellent result, especially considering that fish games have only been gaining popularity for the past year and that slot games remain the most preferred option in the region. We're excited to see how the popularity of fish games will continue to grow in LatAm and beyond."
REASONS FOR INCREASING POPULARITY IN LATAM
So why have fish games become so popular in LatAm? There are several reasons for this trend. For one, they are easy to learn and play, with simple controls and fast-paced gameplay that keeps players engaged. Additionally, fish games are known for their high payouts, which can attract both casual and serious players alike.
Tatyana Kaminskaya, Head of SOFTSWISS Game Aggregator, has also noted that the easy entry threshold, allowing players to place small bets and still win, is a major factor driving the popularity of fish games in LatAm. 
"The trend we're seeing among players in this region is to place small but regular bets, which sets them apart from players in other regions. Fish games have a high probability of winning due to the 'frequent catches' and low betting options."
Additionally, Tatyana notes that players in LatAm prefer to place bets using mobile devices. Since many fish games offered by operators and gaming providers are mobile-friendly, this is convenient for players in the region, contributing to the increasing popularity of these games.
KA Gaming also highlights the reasons for the rising popularity of fish games in LatAm. Among them, there are the following:
Fish games have the element of player interaction in the same rooms (usually 4–6) as they compete to 'hunt the big fish for big rewards, creating much excitement for the players

There are multiple stages of the game, such as the "big boss" stage, where the players expect big wins once they successfully 'reel in the 'big boss'

The dynamic movement of the fishes and other characters on the screen, the fast pace of the fish hunt coupled with colourful visuals provide a great gamification experience for players

In addition, the gameplay learning curve is low compared to other games. KA Gaming usually sets the minimum bet lower than a typical slot game, making it easy for players to dive into the game
Summing up the above, Mei Tu adds: "Good games will always be good, regardless of culture and geography. Fish games' exciting and engaging nature attracts players seeking a unique experience. Physical table fish games have already proven popular in North America, so we believe that with proper exposure and availability in the LatAm market, fish games will also gain popularity. It may take some players a warm-up or educational period, but it will also attract new players to iGaming who originally enjoyed arcade games."
The SOFTSWISS Game Aggregator and KA Gaming have joined forces to provide top-notch content to operators in various regions, including supplying fish and hunting games to online casinos in LatAm. KA Gaming's fish games, such as KA Fish Hunter, Poseidon's Secret, Golden Dragon, Three Head Dragon, and Happy Food Hunter, are among the most popular titles among LatAm players in the content hub's portfolio.
Tatyana Kaminskaya says: "We will continue to monitor the increasing popularity of fish games in LatAm. We recognise the potential for growth in this region beyond, and recommend operators to add this type of games to their online casinos The surge in popularity of certain game types reinforces this belief. Our portfolio boasts over 16,000 games available to LatAm clients, complete with API integration, exceptional service, and a range of tools that boost player engagement rates in online casinos. Notably, our recently launched Tournament Tool has already been tried out by several clients and has shown great promise."