Great Canadian Gaming Announces Second Quarter 2018 Results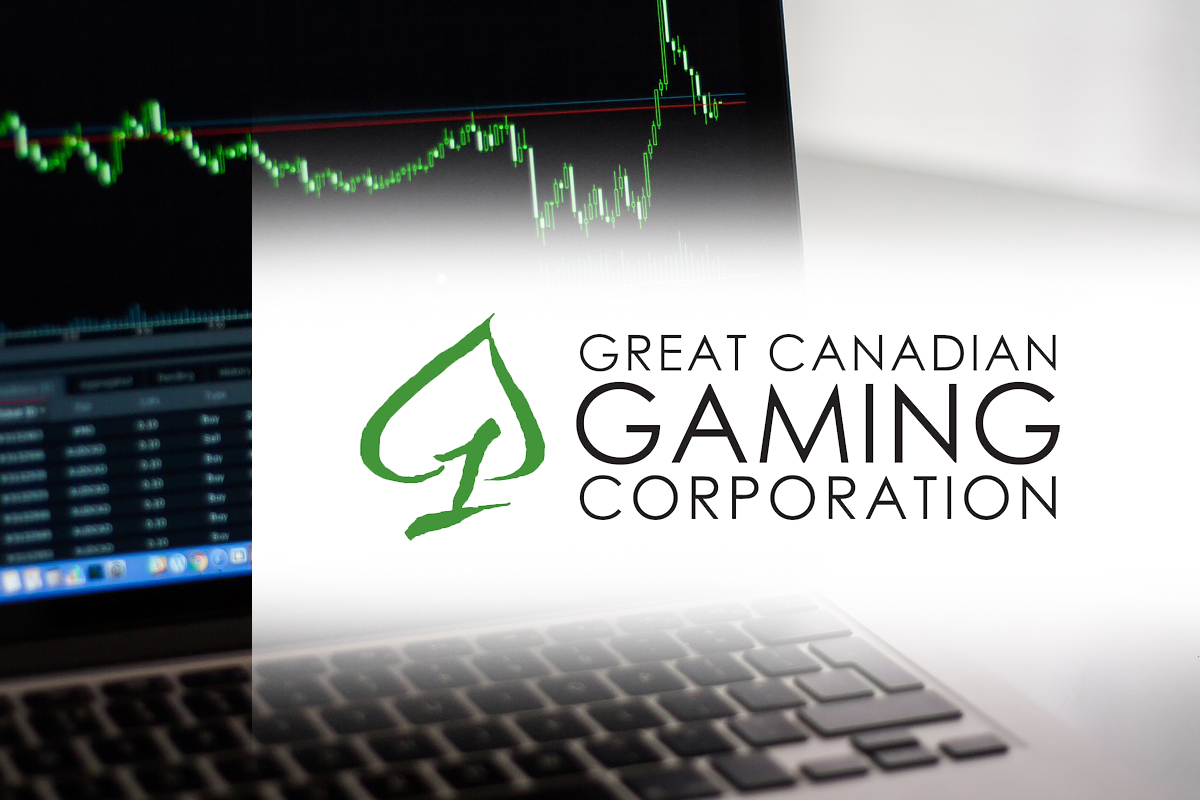 Reading Time:
11
minutes
90% INCREASE IN REVENUE. EXPANSION CONTINUES.
COQUITLAM, BC, Aug. 14, 2018  – Great Canadian Gaming Corporation [TSX:GC] ("Great Canadian," or "the Company") today announced its financial results for the three month period ended June 30, 2018 (the "second quarter").
SECOND QUARTER 2018 HIGHLIGHTS
On 

May 1, 2018

, the Ontario Gaming West GTA Limited Partnership ("OGWGLP"), a partnership in which the Company holds a 55% interest, successfully completed the acquisition of certain gaming assets and leased real property in the 

West Greater Toronto Area

 (the "West GTA Gaming Bundle") for a purchase price of 

$121.6 million

, including working capital of 

$25.2 million

. OGWGLP arranged a 5-year revolving credit facility for the acquisition of the assets, operations and development of the gaming facilities in the West GTA Gaming Bundle, which currently has a total capacity of 

$285.0 million

.
On 

June 3, 2018

, the Company signed new Operational Services Agreements ("OSAs") with the British Columbia Lottery Corporation ("BCLC"), which replaced the existing Casino Operating Services Agreements ("COSAs") and extends the Company's rights to operate all of its B.C. properties for a minimum 20-year term. Key changes in the new OSAs include increased operating commissions for table games, poker and bingo, as well as a new 5% Facility Investment Commission, which replaced the 3% Facility Development Commission ("FDC") and 2% accelerated FDC under the former COSAs.
One Toronto Gaming ("OTG") (previously referred to as Ontario Gaming GTA Limited Partnership) continues its development plans for its gaming facilities in the GTA Gaming Bundle. In 

April 2018

, OTG received approval from the 

City of Toronto

 that will allow expanded gaming at Casino Woodbine and plans to introduce 50 table games and over 500 slot machines, including electronic table games, in the third quarter of 2018. This will be the first time live dealer table games are available within the 

Greater Toronto Area

. The Company anticipates a further addition of 50 table games and over 300 slot machines in the fourth quarter of 2018.
Revenues of 

$305.3 million

 in the second quarter, an increase of 90%, when compared to the same period in the prior year.
Net earnings of 

$64.0 million

 in the second quarter, an increase of 134%, when compared to the same period in the prior year.
Adjusted EBITDA(1) was 

$124.6 million

 for the second quarter, an increase of 98%, when compared to the same period in the prior year.
Shareholders' net earnings of 

$42.0 million

 or 

$0.69

 per common share in the second quarter, an increase of 57% and 60%, respectively, when compared to the same period in the prior year.
"Our second quarter results reflected a full quarter of operations from the GTA Gaming Bundle and  two months of operations from the West GTA Gaming Bundle. Our expanded presence in Ontario and the long term extensions in B.C from the new OSAs secure the Company's position as the preeminent gaming operator in Canada. Great Canadian is now a much stronger and more diversified company that is well positioned for further growth," stated Rod Baker, the Company's President and Chief Executive Officer.
Revenues of $305.3 million and Adjusted EBITDA of $124.6 million increased by 90% and 98%, respectively, in the second quarter, when compared to the same period in the prior year, due to contributions from the acquisitions of the GTA and West GTA Gaming Bundles.
Shareholders' net earnings for the second quarter increased, when compared to the same period in the prior year, as a result of increased Adjusted EBITDA, partially offset by increases in amortization, business acquisition, restructuring and other, and income taxes, primarily due to the acquisition of the GTA Gaming Bundle and the West GTA Gaming Bundle.
"We are pleased with our early progress on the development plans for the GTA Gaming Bundle," continued Mr. Baker. "Plans to transform Casino Woodbine into an international casino resort destination are underway. In the interim, Casino Woodbine plans to introduce table games and additional slot capacity in the second half of 2018. Our new offering of table games will help attract and develop our customer base and introduce them to our amazing resort when it is completed in 2021."
"Included in our GTA Gaming Bundle expansion plans is the development of a second world-class casino resort destination in eastern GTA which is targeted to open in late 2019. In addition, at Great Blue Heron, construction has commenced and the first phase of the expanded casino is scheduled to launch in late 2018. Our plans will transform our facilities into premium tourist destinations for local and international guests that will create new jobs and economic growth in the Greater Toronto Area," Mr. Baker said.
"After acquiring the West GTA Gaming Bundle on May 1, 2018, we repositioned the former OLG Slots at Mohawk Racetrack, OLG Slots at Flamboro Downs, OLG Slots at Grand River Raceway and OLG Casino Brantford to the Company's Elements Casino brand. We have significant phased transformations planned for these properties, which include comprehensive interior refreshes, expanded gaming that will introduce live table games to three slot facilities, enhanced food and beverage offerings, and additional premium non-gaming amenities, including hotels and live entertainment venues. We look forward to continue building our businesses in Ontario and create excellent guest experiences as we progress through each phase of these property transformations."
"Great Canadian remains equally focused on the growth opportunities in the B.C. market. We now have the long-term security required to invest into our B.C. properties to pursue additional revenue opportunities. This includes the former View Royal Casino, now rebranded as Elements Casino Victoria, which hosted a Grand Opening Celebration on May 5, 2018. The new facility doubles the physical size of the former facility, featuring expanded gaming capacity and significantly improved non-gaming amenities."
"We remain committed to ensuring our operations in all jurisdictions continue to adhere to all regulatory requirements and maintain the highest standards of integrity for our industry. In B.C., we welcomed the release of Dr. Peter German's independent review of B.C.'s anti-money laundering ("AML") system on June 27, 2018, which examined B.C.'s gaming industry and provided recommendations to enhance the current AML system. Our Company engaged openly with Dr. German during his review and continues to work collaboratively with regulators and Crown corporations in all jurisdictions we do business in to enhance the AML system as part of our proactive commitment to keep funds from illegal sources out of the gaming industry."
"At the end of the second quarter, Great Canadian had a cash balance of $495.9 million, available capacity of $346.8 million on its undrawn senior secured revolving credit facility, available capacity of $903.3 million on OTG's revolving and capital expenditures credit facilities, and $151.0 million on the revolving credit facility of OGWGLP. The comprehensive development plans for the Ontario gaming properties will be supported by their respective partnership's non-recourse credit facilities, reinvested cash flows from operations, and any partner contributions required. Great Canadian continues to maintain its strong financial position which will support our extensive development plans, particularly in Ontario and B.C. We look forward to finding new opportunities to invest in our properties, while exploring other options to grow our business," concluded Mr. Baker.
Great Canadian will host a conference call for investors and analysts tomorrow, August 14, 2018, at 2:00 PM Pacific Time in order to review the financial results for the quarter ended June 30, 2018. To participate in the conference call, please dial 416-764-8688, 778-383-7413, or toll free at 1-888-390-0546. Questions will be reserved for institutional investors and analysts. Interested parties may also access the call via the Investor Relations section of the Company's website, www.gcgaming.com/financials. Investors using the website should allow 15 minutes for the registration and installation of any necessary software. A replay of the call will also be available at www.gcgaming.com/financials.
ABOUT GREAT CANADIAN GAMING CORPORATION
Founded in 1982, Great Canadian Gaming Corporation is a BC based company that operates 28 gaming, entertainment and hospitality facilities in British Columbia, Ontario, New Brunswick, Nova Scotia, and Washington State. Fundamental to the company's culture is its commitment to social responsibility. "PROUD of our people, our business, our community" is Great Canadian's brand that unifies the company's community, volunteering and social responsibility efforts. Under the PROUD program, Great Canadian annually invests over $2.5 million in our communities, and in 2017, over 1,900 charitable organizations were supported by Great Canadian. In each Canadian gaming jurisdiction, a significant portion of gross gaming revenue from gaming facilities is retained by our crown partners on behalf of their provincial government for the purpose of supporting programs like healthcare, education and social services.
Please refer to the Condensed Interim Consolidated Financial Statements and Management's Discussion and Analysis ("MD&A") at www.gcgaming.com (available on August 14, 2018) or www.sedar.com (available on August 15, 2018) for detailed financial information and analysis.
The financial results on the following page are unaudited and prepared by management. Expressed in millions of Canadian dollars, except for per share information.
GREAT CANADIAN GAMING CORPORATION
Financial Highlights
(Unaudited – Expressed in millions of Canadian dollars, except for per share information)
Three months ended June 30,

Six months ended June 30,

2018

2017

% Chg

2018

2017

% Chg

Revenues

$

305.3

$

161.0

90%

$

535.8

$

303.7

76%

Human resources

90.2

54.6

65%

164.7

107.2

54%

Property, marketing and administration

91.2

44.3

106%

158.9

86.8

83%

Share of profit of equity investment(2)

(0.7)

(0.7)

0%

(1.3)

(1.3)

0%

180.7

98.2

84%

322.3

192.7

67%

Adjusted EBITDA(1)

$

124.6

$

62.8

98%

$

213.5

$

111.0

92%

Adjusted EBITDA as a % of Revenues 

40.8%

39.0%

39.8%

36.5%

Less:

Amortization

21.0

14.0

37.5

28.6

Share-based compensation

4.7

1.5

6.9

2.6

Impairment reversal of long-lived assets 

–

–

–

(0.9)

Interest and financing costs, net

12.8

8.6

21.7

17.1

Business acquisition, restructuring and other(2)

6.9

1.5

12.4

1.3

Foreign exchange (gain) loss and other

(0.3)

(0.1)

(0.9)

–

Income taxes

15.5

9.9

26.6

17.0

Net earnings

$

64.0

$

27.4

134%

$

109.3

$

45.3

141%

Net earnings attributable to: 

Shareholders of the company

$

42.0

$

26.7

$

71.2

$

44.5

Non-controlling interests

22.0

0.7

38.1

0.8

$

64.0

$

27.4

134%

$

109.3

$

45.3

141%

Shareholders' net earnings per common share

Basic                                                                       

$

0.69

$

0.43

$

1.17

$

0.72

Diluted

$

0.66

$

0.43

$

1.13

$

0.71

Weighted average number of common shares (in thousands)

Basic

61,116

61,565

61,043

61,445

Diluted

63,671

62,486

63,259

62,449

June 30,

December 31,

2018

2017

% Chg

Cash and cash equivalents

$

495.9

$

322.3

54%

Total assets

$

1,642.1

$

1,171.4

40%

Long-term debt

$

704.3

$

482.6

46%
| | |
| --- | --- |
| | |
| (1) | Adjusted EBITDA is a non-IFRS measure as described in the disclaimer section of this press release. |
| (2) | In calculating Adjusted EBITDA for the three and six months ended June 30, 2018, "share of profit of equity investment" does not include the loss of $0.5 and $1.1, respectively, relating to the Company's share of OGWGLP's transition costs incurred for the West GTA Gaming Bundle prior to the acquisition on May 1, 2018, in which OGWGLP was accounted for as an equity method investee. The loss of $0.5 and $1.1 has been classified under "business acquisition, restructuring and other" instead. |
DISCLAIMER
This press release contains certain "forward-looking information" or statements within the meaning of applicable securities legislation. Forward-looking information is based on the Company's current expectations, estimates, projections and assumptions that were made by the Company in light of historical trends and other factors. Forward-looking statements are frequently but not always identified by words such as "expects", "anticipates", "believes", "intends", "estimates", "potential", "targeted", "planned", "possible" or similar expressions or statements that events, conditions or results "will", "may", "could" or "should" occur or be achieved. All information or statements, other than statements of historical fact, are forward-looking information, including statements that address expectations, estimates or projections about the future, the Company's strategy for growth and objectives, expected future expenditures, costs, operating and financial results, expected impact of future commitments, the future ability of the Company to operate the Georgian Downs facility beyond the terms of the signed Ontario Lease Agreement and Ontario Racing Agreements, the impact of conditions imposed on certain VIP players in British Columbia, the impact of unionization activities and labour organization, the Company's position on its claim against the British Columbia Lottery Corporation ("BCLC") with respect to the collection of marketing contributions, the Company's beliefs about the outcome of its notices of objection and subsequent appeals challenging the Canada Revenue Agency's reassessments and its tax position on its facility development commission prevailing, the terms and expected benefits of the normal course issuer bid, the Company's expected share of BC horse racing industry revenue in future years, and expectations and implications of changes in legislation and government policies, volatile gaming holds, the effects of competition in the market and potential difficulties in employee retention and recruitment. Such forward-looking information is not a guarantee of future performance and may involve a number of risks and uncertainties.
Although forward-looking information is based on information and assumptions that the Company believes are current, reasonable and complete, they are subject to unknown risks, uncertainties, and a number of factors that could cause actual results to vary materially from those expressed or implied by such forward-looking information. Such factors may include, but are not limited to: terms of existing operational services agreements with lottery corporations; terms of new operational services agreements with lottery corporations; changes to gaming laws that may impact the operational services agreements; pending, proposed or unanticipated regulatory or policy changes (including those related to anti-money laundering legislation or policy that may impact VIP play), volatile gaming holds, the effects of competition in the market; the development of properties in Ontario and transitioning of operations to the Company and affiliates; the Company's ability to obtain and renew required business licenses, leases, and operational services agreements; unanticipated fines, sanctions and suspensions imposed on the Company by its regulators; impact of global liquidity and credit availability; actual and possible reassessments of the Company's prior tax filings by tax authorities; the results of the Company's notices of objection and subsequent appeals challenging reassessments received by the Canada Revenue Agency; the Company's tax position on its facility development commission prevailing; the results of the Company's litigation with BCLC; adverse tourism trends and further decreases in levels of travel, leisure and consumer spending; competition from established competitors and new entrants in the gaming business; dependence on key personnel; the timing and results of collective bargaining negotiations and potential labour disruption; adverse changes in the Company's labour relations; the Company's ability to manage its capital projects and its expanding operations in jurisdictions where it operates; the risk that systems, procedures and controls may not be adequate to meet regulatory requirements or to support current and expanding operations; potential undisclosed liabilities and capital expenditures associated with acquisitions; negative connotations linked to the gaming industry; the risk associated with partnership relationship; First Nations rights with respect to some land on which the Company conducts operations; future or current legal proceedings; construction disruptions; financial covenants associated with credit facilities and long-term debt; credit, liquidity and market risks associated with our financial instruments; interest and exchange rate fluctuations; demand for new products and services; fluctuations in operating results; economic uncertainty and financial market volatility; technology dependence; and privacy breaches or data theft. The Company cautions that this list of factors is not exhaustive. Although the Company has attempted to identify important factors that could cause actual actions, events or results to differ materially from those described in forward-looking information, there may be other factors that cause actions, events or results not to be as anticipated, estimated or intended. These factors and other risks and uncertainties are discussed in the Company's continuous disclosure documents filed with the Canadian securities regulatory authorities from time to time, including in the "Risk Factors" section of the Company's Annual Information Form for fiscal 2017, and as identified in the Company's disclosure record on SEDAR at www.sedar.com.
The forward-looking information in documents incorporated by reference speaks only as of the date of those documents. The Company believes that the expectations reflected in forward-looking statements are reasonable but no assurance can be given that these expectations will prove to be correct. Readers are cautioned not to place undue reliance on the forward-looking information. The Company undertakes no obligation to revise forward-looking information to reflect subsequent events or circumstances except as required by law. The forward-looking information contained herein is made as of the date hereof, is subject to change after such date, and is expressly qualified in its entirety by cautionary statements in this press release.
The Company has included non-International Financial Reporting Standards ("non-IFRS") measures in this press release. Adjusted EBITDA, as defined by the Company, means earnings before interest and financing costs (net of interest income), income taxes, depreciation and amortization, share-based compensation, impairment reversal of long-lived assets, business acquisition, restructuring and other, and foreign exchange (gain) loss and other. Adjusted EBITDA is derived from the consolidated statements of earnings and other comprehensive income, and can be computed as revenues plus share of profit of operating equity investees less human resources expenses, and property, marketing and administration expenses. The Company believes Adjusted EBITDA is a useful measure because it provides information to management about the operating and financial performance of the Company and its ability to generate operating cash flow to fund future working capital needs, service outstanding debt, and fund future capital expenditures. Adjusted EBITDA is also used by investors and analysts for the purpose of valuing the Company. Items of note may vary from time to time and in this press release include pre-opening costs, restructuring severance costs, impairment reversal of long-lived assets, facility development commission revenues previously deferred at Casino Nanaimo, other and the related income taxes thereon.
Readers are cautioned that these non-IFRS definitions are not recognized measures under International Financial Reporting Standards ("IFRS"), do not have standardized meanings prescribed by IFRS, and should not be construed to be alternatives to net earnings determined in accordance with IFRS or as indicators of performance or liquidity or cash flows. The Company's method of calculating these measures may differ from methods used by other entities and accordingly our measures may not be comparable to similarly titled measures used by other entities or in other jurisdictions. The Company uses these measures because it believes they provide useful information to both management and investors with respect to the operating and financial performance of the Company.
ON BEHALF OF
GREAT CANADIAN GAMING CORPORATION
"Original Signed By Rod N. Baker"
_____________________
Rod N. Baker
President and Chief Executive Officer
GREAT CANADIAN GAMING CORPORATION [TSX:GC]
95 Schooner Street
Coquitlam, BC
V3K 7A8
(604) 303-1000
Website: www.gcgaming.com
SOURCE Great Canadian Gaming Corporation
CONTACT: For enquiries: [email protected] or Ms. Tanya Ruskowski, Executive Assistant to the President and Chief Executive Officer and the Chief Operating Officer, (604) 303-1000; For media enquiries: Mr. Chuck Keeling, Vice-President, Stakeholder Relations and Responsible Gaming, (604) 247-4197
BET99 Partners with U.S. Integrity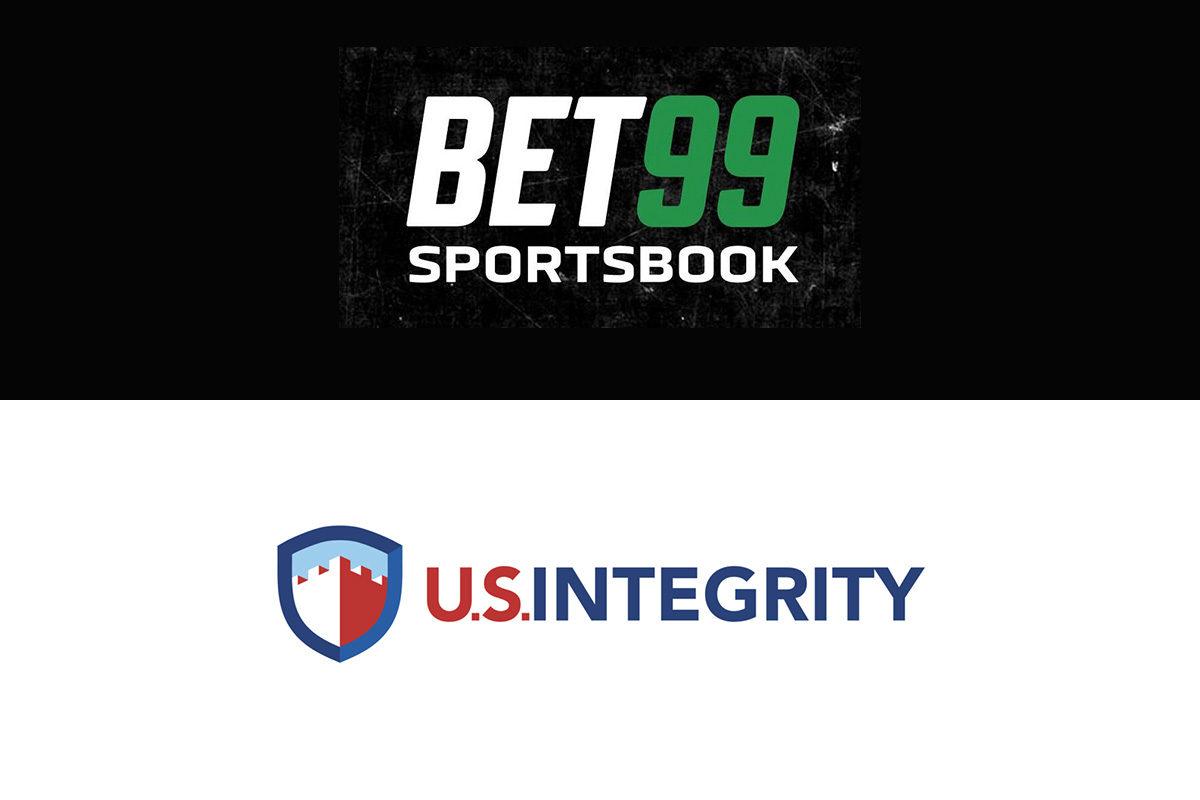 Reading Time:
< 1
minute
U.S. Integrity announced a comprehensive partnership with BET99, a leading online sportsbook in the Canadian market.
"The integrity of the sports betting experience at BET99 is of utmost importance, and we are thrilled to be working with U.S. Integrity as we ensure an optimal and secure online experience for the Canadian market. U.S. Integrity's proactive approach to maintaining integrity will play an important role in detecting potentially suspicious wagering activity," Jared Beber, CEO of BET99, said.
U.S. Integrity conducts analysis across dozens of data sets to proactively identify irregular contest-level, officiating & wagering patterns, and will provide integrity monitoring services via its proprietary dashboard to BET99.
"U.S. Integrity is proud to partner with BET99 and assist as they grow their brand across the Canadian regulated sports wagering market. U.S. Integrity's mission is to provide conflict-free, best in class insights & compliance solutions to our clients. We are looking forward to working with the exceptional team at BET99. All our partners are committed to the highest integrity standards, and they are no exception. These types of partnerships help ensure sports betting integrity and strengthen the unique & proprietary anomaly detection tools we have developed at U.S. Integrity," Matthew Holt, CEO & co-founder of U.S. Integrity, said.
Relax Gaming to support Rhino Entertainment Group's Big Boost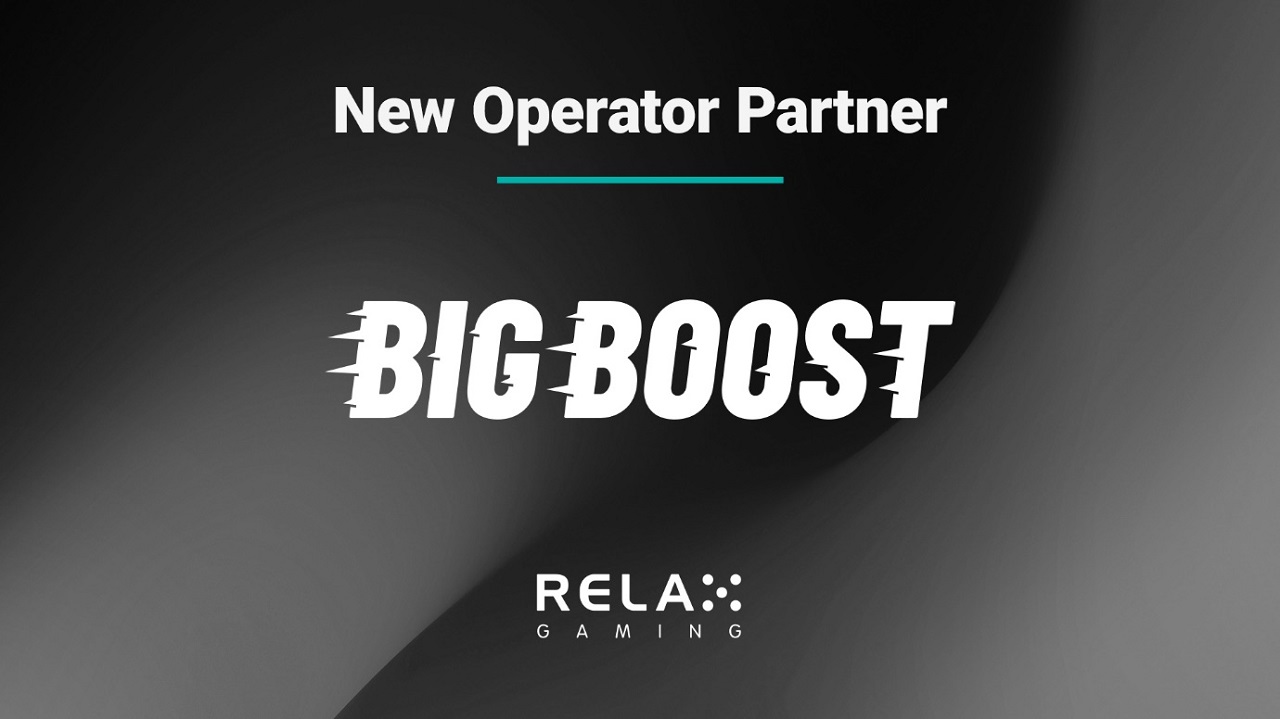 Reading Time:
2
minutes
Relax Gaming, the renowned iGaming aggregator and provider of unique content, will power Rhino Entertainment Group's latest brand, Big Boost.
This is the company's fifth brand, and is available now in Finland, Norway, and Canada. The group has enjoyed acclaimed success throughout the industry with other brands in its portfolio including Lucky Spins and Casino Days.
Big Boost is a value-driven online casino that offers a wide variety of games, including slots, table games, and live dealer games.
In addition to the array of games, there will also be a variety of other promotions, including daily cashback, raffles and free spins.
Nadiya Attard, CCO of Relax Gaming, commented: "Big Boost is a meticulously designed platform that we believe will give our content extra exposure in key markets such as North America and the Nordics.
"Our long and fruitful partnership with Rhino Entertainment Group makes this new venture all the more exciting and we're looking forward to seeing our players enjoy even better entertainment experiences."
Ross Parkhill, CEO of Rhino Entertainment Group, said: "We are excited to launch Big Boost, our newest online casino brand. Big Boost is designed to offer players a great user experience, with a wide variety of games and excellent promotions. We are confident that Big Boost will be a popular choice for players in our markets."
Established as one of the industry's leading B2B suppliers, Relax Gaming was awarded GGA's Product Launch of the Year in February 2023 for Dream Drop Jackpots.
Relax's Money Train 3 won Slot of the Year at the 2023 CasinoBeats Game Developer Awards, while the brand secured Gold for Skill Games Supplier at the 2023 EGR B2B Awards, along with Innovation in Mobile at the 2023 SBC Awards.
In total, Relax Gaming provides more than 4,000 online casino games, from its high-performing proprietary slots to a significant, varied library of content from hand-picked third-party studios via its partnership programmes.
Casinojungle is Launching in Canada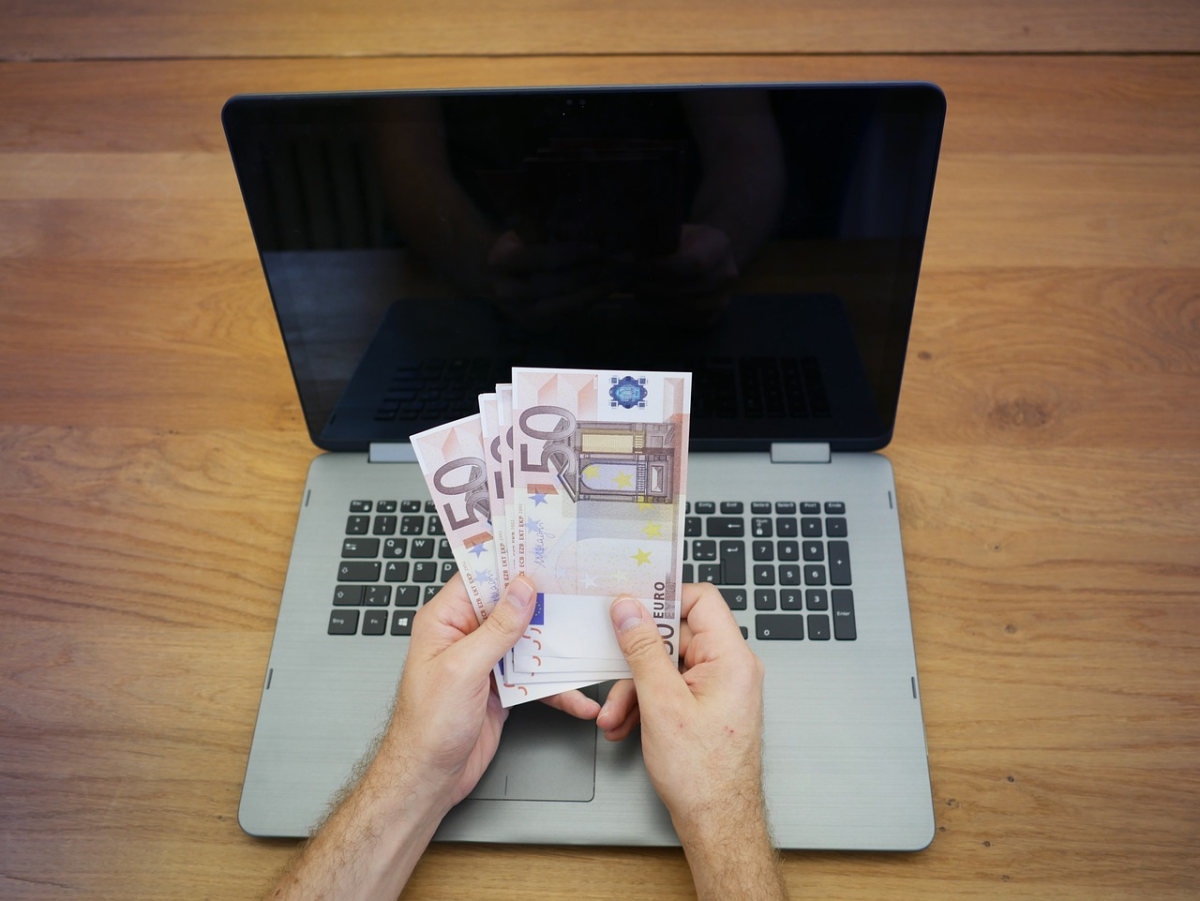 Reading Time:
4
minutes
The world of online casinos is experiencing an unprecedented surge in popularity, drawing in players from all walks of life. With convenience, accessibility, and a wide range of gaming options, online casinos have become a preferred choice for those seeking entertainment and excitement. In this era of digital gaming, an exciting announcement has captured the attention of Canadian casino enthusiasts: the imminent launch of Casinojungle in Canada. This article delves into the rising trend of online casinos, the Canadian online casino market, and the buzz surrounding Casinojungle's entry into the scene.
The Rise of Online Casinos
Online casinos have experienced exponential growth in recent years, revolutionizing the way people gamble. The convenience of playing from the comfort of one's own home, the diverse selection of games, and technological advancements have all contributed to the phenomenon. From traditional slot games to live dealer tables, players now have an array of choices at their fingertips. The rise of online casinos has also been fueled by the desire for immersive entertainment that transcends geographical boundaries.
The Canadian Online Casino Market
Canada, a nation known for its love of gaming, has embraced the world of online casinos. However, navigating the legal landscape of online gambling in Canada can be complex due to varying provincial regulations. The existing market consists of both domestic and international online casinos vying for the attention of Canadian players. This environment has created a demand for innovative and user-friendly platforms that offer a comprehensive overview of available options.
Introducing Casinojungle
Amidst this dynamic backdrop, Casinojungle is set to make a grand entrance into the Canadian online casino scene. As a distinguished online casino comparison platform, Casinojungle is committed to providing players with unbiased reviews, insights, and recommendations. One of the standout features when you visit the casinojungle.ca site is its user-friendly interface. Navigating through the platform is a breeze, making it easy for both beginners and experienced players to find their favorite games. Additionally, Casinojungle offers a seamless mobile gaming experience, allowing you to enjoy your favorite games on the go.
The platform serves as a one-stop destination for players seeking a reliable resource to guide them through the vast world of online casinos. Casinojungle is designed to empower players with the knowledge they need to make informed decisions and choose the best online casinos that align with their preferences.
Benefits for Canadian Players
Now that Casinojungle is available in Canada, Canadian players can enjoy a myriad of benefits. Let's take a closer look at some of these advantages:
Access to a Wide Variety of Online Casino Games
A crucial aspect of any online casino experience is the variety of games available. Casinojungle excels in this arena by showcasing a diverse selection of game categories. From classic slot games to sophisticated table games and engaging live dealer experiences, players can explore a multitude of options. This variety ensures that every player, whether they're new to online casinos or seasoned enthusiasts, can find games that resonate with their preferences. With Casinojungle's launch in Canada, Canadian players now have access to this extensive game library, ensuring hours of entertainment and excitement.
Availability of Popular Payment Methods for Canadian Players
Casinojungle understands the importance of hassle-free and secure transactions for players. To cater to the needs of Canadian players, Casinojungle offers popular payment methods such as Interac, Instadebit, and credit cards. These options provide Canadian players with convenient and secure ways to deposit and withdraw funds.
Special Promotions and Bonuses Tailored for Canadian Users
Bonus offers and promotions play a significant role in enhancing the online casino experience. To give Canadian players an extra incentive to join Casinojungle, the platform has introduced special promotions and bonuses exclusively for Canadian users. From welcome bonuses to free spins and cashback offers, Casinojungle ensures that Canadian players are rewarded for their loyalty and enthusiasm. By staying up to date with the most current offers, players can maximize their gaming experience and enjoy added value.
Safety and Security
Safety is a top priority for Casinojungle, and the platform takes stringent measures to ensure the security of player information and transactions. Casinojungle holds a valid gambling license from a reputable regulatory authority, ensuring that it operates within legal boundaries.
Moreover, Casinojungle implements advanced encryption technology to safeguard player data, providing peace of mind to both new and experienced players. Additionally, the platform encourages responsible gambling and offers various tools and resources to help players stay in control of their gambling habits.
User Experience and Accessibility
A user-friendly platform is essential for delivering a seamless gaming experience. Casinojungle shines in this regard with its responsive design and accessibility across various devices. Whether players are using a desktop computer, a tablet, or a smartphone, they can navigate the platform effortlessly. The intuitive layout ensures that players can quickly access the information they need, enhancing their overall experience.
Customer Support and Assistance
At Casinojungle, customer satisfaction is of utmost importance. The platform offers a dedicated customer support team that is available to assist players with any queries or issues they may encounter. Players can reach out to the customer support team through live chat, email, or phone, ensuring prompt and efficient resolution of any concerns.
Furthermore, Casinojungle provides a comprehensive FAQ section on its website, addressing common questions and providing helpful guidance. Players can also find useful resources and information about responsible gambling practices, reinforcing Casinojungle's commitment to player welfare.
Future of Online Casinos in Canada
As Casinojungle prepares to launch in Canada, it paves the way for a new era of online casino exploration. Platforms like Casinojungle have the potential to shape the industry's growth and competitiveness. The platform's user-centric approach, commitment to safety, and dedication to providing valuable insights make it a vital resource for both new and experienced players alike.
The launch of Casinojungle in Canada marks a significant milestone for online casino enthusiasts across the country. With its mission to provide comprehensive and unbiased information, Casinojungle empowers players to navigate the world of online casinos with confidence. As players eagerly anticipate the platform's arrival, the landscape of online gaming in Canada is set to evolve, creating exciting possibilities for those seeking unforgettable entertainment and rewarding experiences. Stay tuned for the launch of Casinojungle and embark on a new journey of online casino exploration in Canada.