European Gaming Congress announces Jaka Repansek (regional gaming law expert and IMGL member) as strategic partner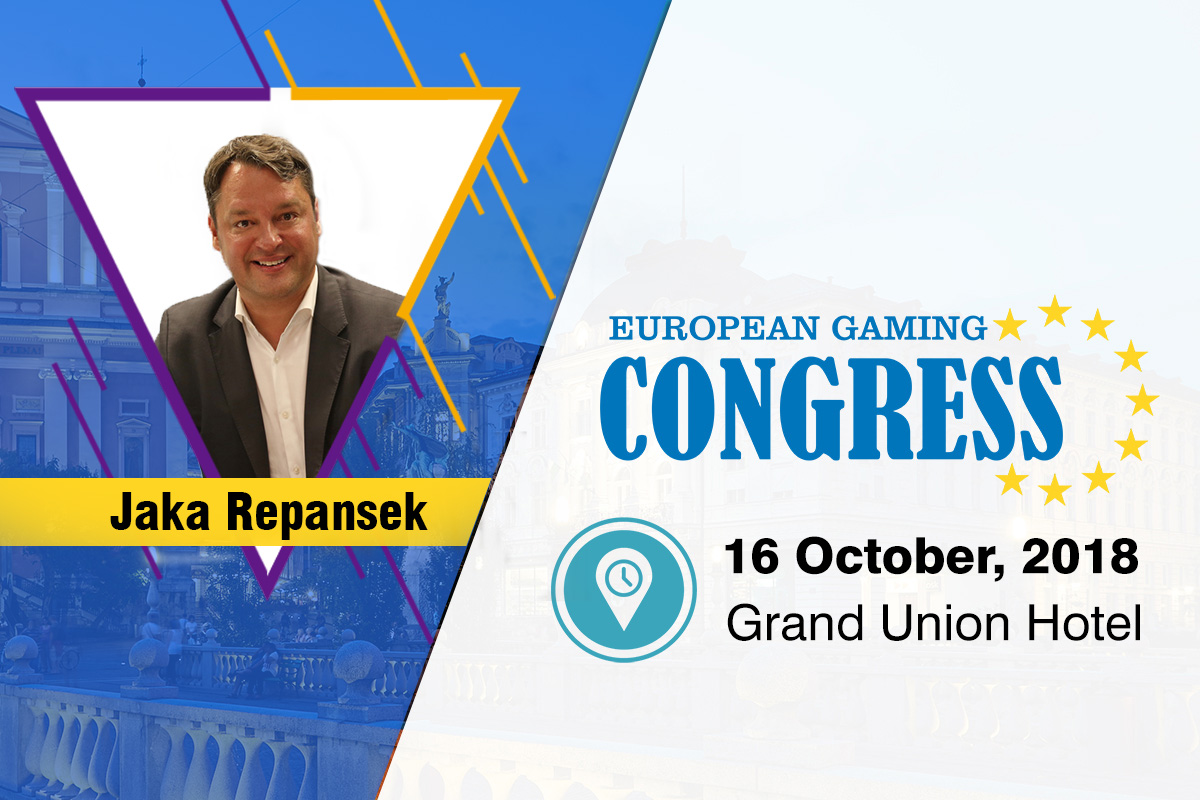 Reading Time:
3
minutes
Ljubljana – 23 August 2018 – With less than 7 weeks to go until the inaugural European Gaming Congress opens its doors in Ljubljana at the Union Grand Hotel, we are honored to announce Jaka Repansek as a key partner for the event.
The event will benefit of Jaka Repansek's regional expertise, well known across the industry for precise data and legal counseling.
"The success of our events in Budapest, Prague, Vienna, Riga and now Ljubljana are the direct result of close collaboration with industry experts which continue to deliver quality content across our platform for learning and networking. Jaka is among these experts and has been with us since year one, giving expertise and sharing his insights around the gaming industry in the CEE region. Having him as a key partner and advisor for the event add more quality to our conference in Ljubljana." stated Zoltán Tűndik, Head of Business at European Gaming Media and Events.
"Personally, I am very excited about our partnership and about the fact that Ljubljana is finally the destination of a professional gaming conference. We have a long-standing collaboration with Zoltan and Betty on other events and I am sure the event will attract interesting speakers, attendees and global industry experts. It's events like this that bring vibrant and exciting times for regional and global industry developments." stated Jaka Repansek, regional gaming and media law expert and IMGL member.
Jaka will be giving the welcome speech on October 16th for the inaugural European Gaming Congress, which will be held at Union Gaming Ljubljana, Slovenia. Later, Jaka will moderate the "Focus on Slovenia, Austria and Croatia" panel discussion where he will initiate and guide the conversation between other regional experts, such as Dimitrij Piciga (Diogen), Helmut Kafka (Automatenverband), Hrvoje Vincetic (Casino Adriatic), Dr. Raffaela Zillner, LL.M. (Austrian Association for Betting and Gambling (OVWG), and Borut Lozej (GameArt).
About Jaka Repansek
LL.B, MBA, Founder of RePublis Consulting.
Jaka has worked for various TIME (Telecom, Internet, Media, Entertainment) companies since 1996. He is recognized as one of the leading experts on gaming, media and digital law in Slovenia. Jaka graduated from the Faculty of Law at the University of Ljubljana, Slovenia and gained his graduate degree from Cambridge University in England and Faculty of Law in Ljubljana (Diploma in European Community Law) and completed two-year MBA graduate studies at the University of Kansas in USA. Jaka is an active member of IMGL (Slovenia) and a member of several other domestic and international organizations and is active also as lecturer in various seminars and conferences.
Make sure you register your seat in time to benefit of the great lineup of speakers that will share their knowledge for operators and industry connected companies about France, Spain, Italy, Malta, Portugal, Slovenia, Austria, Croatia, Serbia, Montenegro, Greece, Bosnia and Herzegovina, Liechtenstein, Monaco, Netherlands and Belgium.
The inaugural edition of European Gaming Congress which will be held on the 16th of October at the Grand Union Hotel in Ljubljana and will bring together industry experts from all over Europe and create a platform which will enable both networking and learning at the highest quality.
You can view the full agenda on the following link.
Full detail about the event can be found on the official website of the event: https://europeangamingcongress.com/
Make sure you grab your seat as the seats are limited to 100 registrants!
NSoft and Olimp extend cooperation with In-Play MTS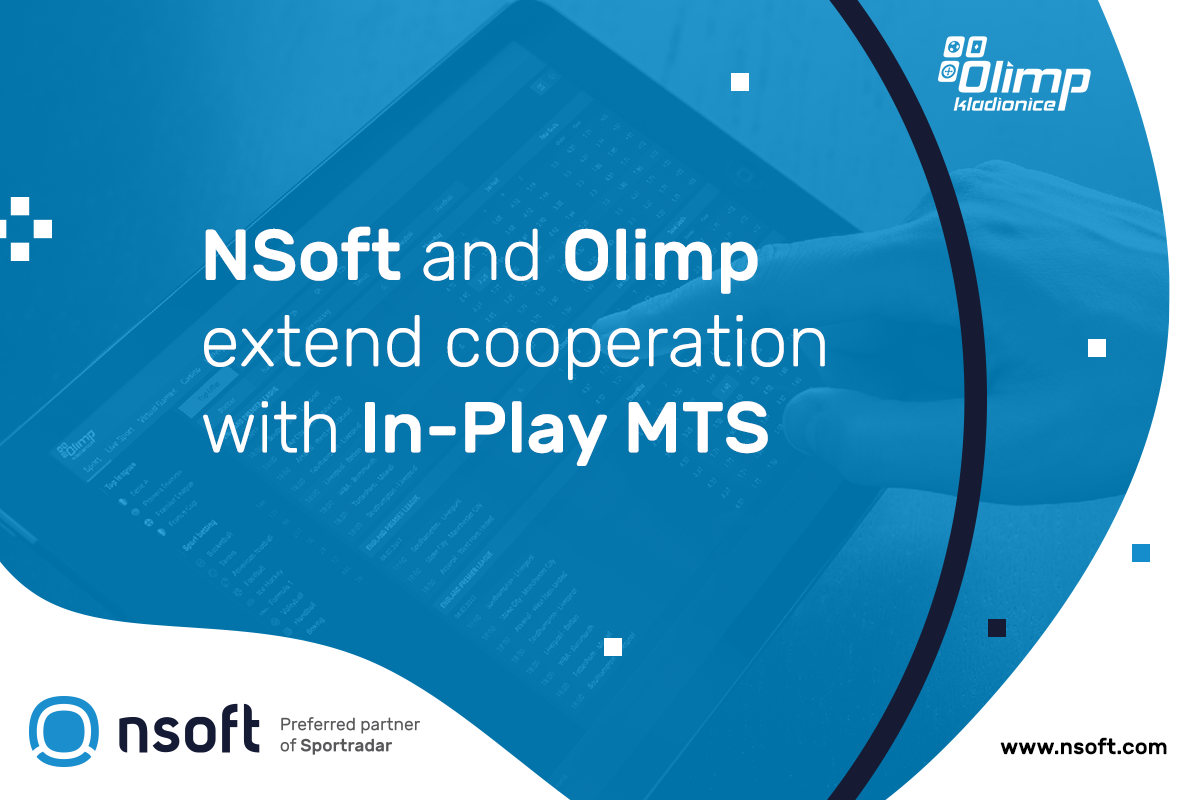 Reading Time:
1
minute
Serbian Betting operator Olimp has extended the existing cooperation with NSoft to its web channel. After long-lasting successful cooperation in retail where Olimp offers NSoft`s draw based game Lucky Six, Sportsbook In-Play Betting MTS and Greyhound Races, the games will be available on Olimp ́s web as well.
In-Play Betting MTS has already been released while the integration of Lucky Six and Greyhound Races is to follow shortly.
In-Play Betting MTS offers the broadest spectrum of live bets on the most attractive matches from a wide range of different sports. NSoft`s Sportsbook solution driven by Betradar data provides clients with an extensive offer of up to 25,000 live events per month across 20+ sports.
CEEGC Budapest 2019 Provisional Agenda and Already Confirmed Speakers List Now Available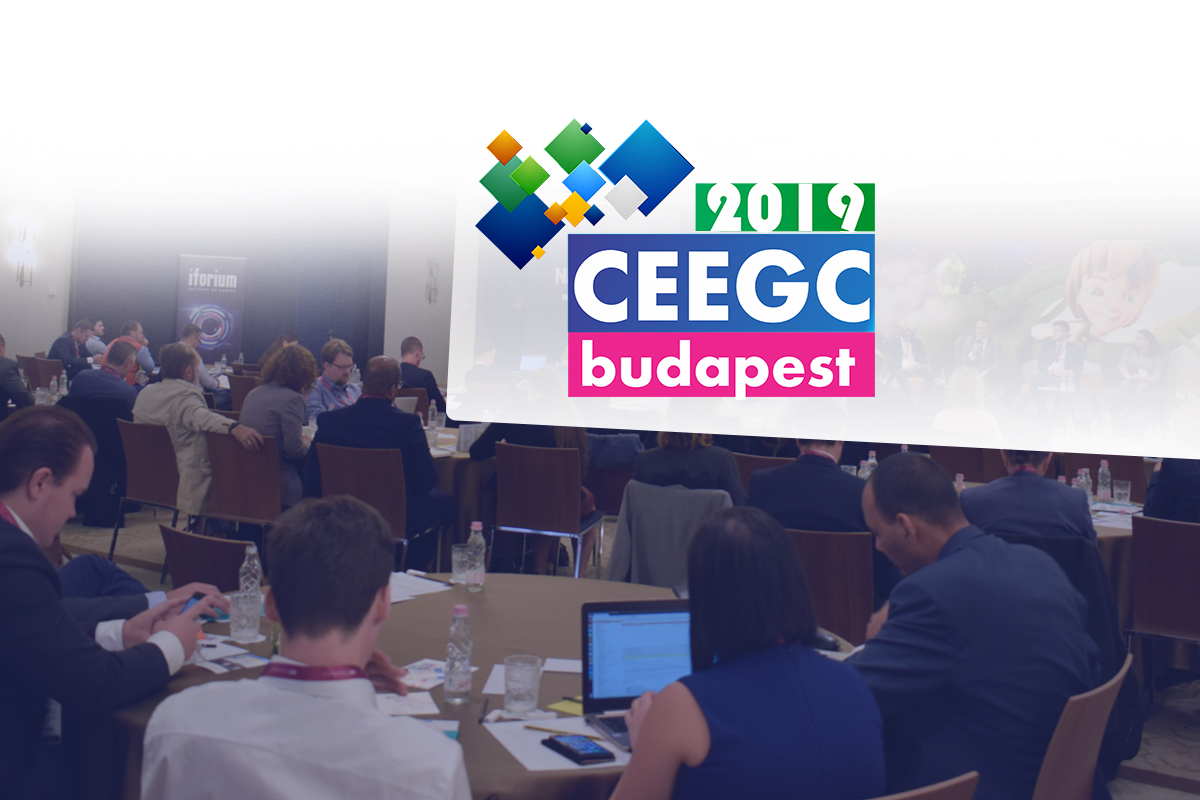 Reading Time:
2
minutes
We are delighted to present the official release of the provisional agenda for the 4th edition of CEEGC Budapest (The Central and Eastern European Gaming Conference).
The 4th edition of the yearly must-attend conference will take place on the 24th of September at the Ritz-Carlton Budapest and will focus on bringing new content and a different angle of view on the already established and emerging market.
Here is a short teaser video about CEEGC Budapest:
Register here or View the Agenda!
The provisional agenda includes the following panel discussions and keynote presentations:
Regulated Central and Eastern European jurisdictions (compliance panel discussion) – Focus on: Bulgaria, Romania, Czech Republic, Croatia, and Slovenia
Balkan Gaming Industry Briefing (compliance panel discussion) – Focus on: Serbia, Bosnia and Herzegovina, Montenegro
Emerging CEE jurisdictions (compliance panel discussion) – Focus on: Slovakia, Hungary, Poland
Compliance versus Innovation (panel discussion) – Key factors that stop sports betting companies, casino providers and other gaming experience providers, including loot boxes to bringing innovation.
D-A-CH regional update (compliance panel discussion) – Focus on Austria, Switzerland, and Germany
IMGL MasterClass™: Opportunities in Asia and North America (compliance panel discussion)
2-year revision – Payments, Fintech, and Blockchain (panel discussion)
Keynote Presentation about Outsourcing in the Gaming Industry
Keynote Presentation about the use of AI and Big Data in the Gaming Industry
Fireside Chat – European Regulations
CEEG Awards Ceremony
Evening social gathering
The already confirmed expert speakers of the conference are Luka Popović (Partner at BDK Advokati), Gábor Helembai (Senior Associate at Bird & Bird Budapest), Andrei Andronic (Legal and Compliance Specialist at Playson), Dan Iliovici (Vice President at Rombet), Domenico Mazzola (Commercial Director at Altenar), Georgi Dimitrov (Legal Counsel at EGT Interactive Ltd.), Zlatan Omerspahić (Data Protection Officer at NSoft Company), Tiago Aprigio (CEO at All-in Translations), Stav Zilbershtein (Co-Founder & CEO at Hyperion Tech), Pieter Paepe (Partner at Astrea Belgium), Ewa Lejman (Head of Polish Desk at WH Partners), Dr. Simon Planzer (Partner at PLANZER LAW), Andrius Gabnys (Attorney At Law – Gabnys Law Firm), Alex Kornilov (CEO & Founder – BETEGY), Dr. Robert Skalina (Senior Advisor at WH Partners), Jaka Repansek (Digital and Entertainment Law Expert) and Jan Rehola (Institute for Gambling Regulation – IFGR).
CEEG Awards 2019
The prestigious CEEG Awards will once again reward and applaud the top 20 companies that drive the industry forward in the region by continuing to the tradition of bringing a transparent and unbiased award for the gambling industry.
Starting in 2019, the process will also involve a nominations committee, which in parallel with the industry, will nominate companies that might have been overlooked in the past years.
The public nomination phase is open and you can submit your company until 15.07.2019 on the following link.
Register here or View the Agenda!
Browse the official event website here: www.ceegc.eu
EGT at Belgrade Future Gaming 2019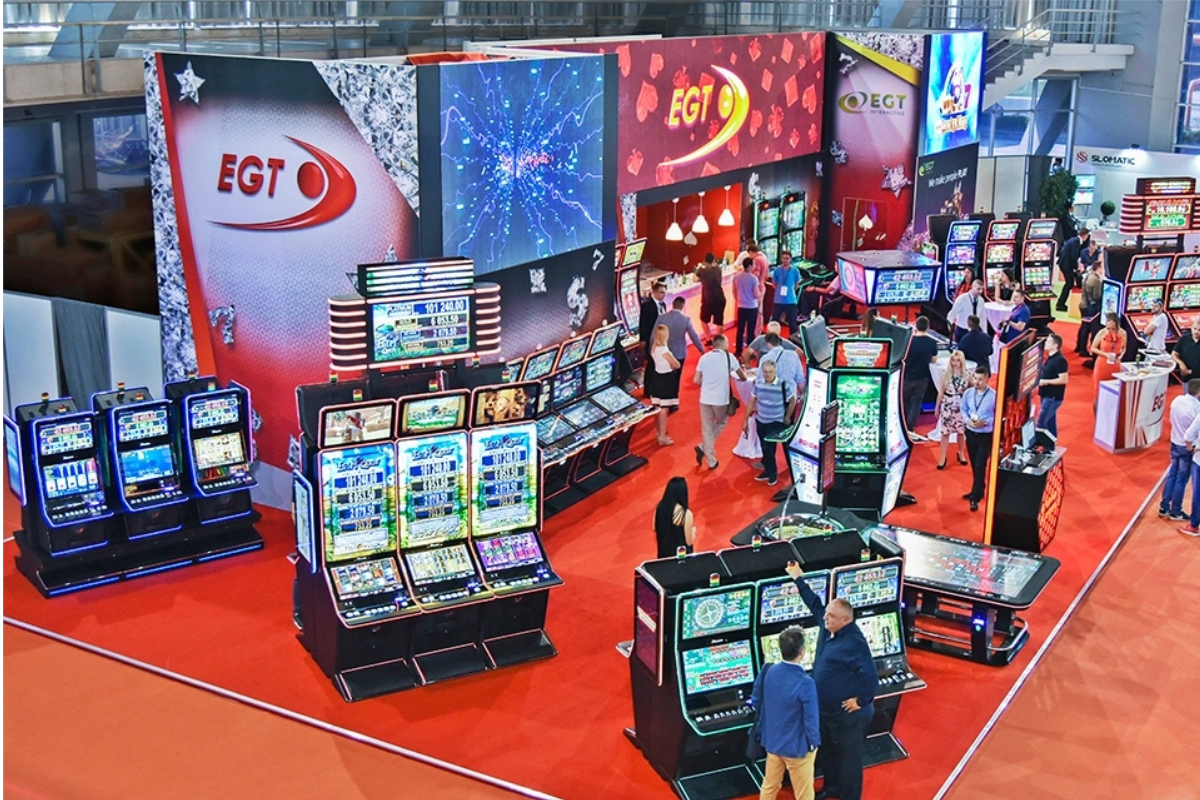 Reading Time:
2
minutes
"The Belgrade Future Gaming show is a long expected event in Serbia, established as a focal point of all the innovations in the local gaming industry. We have always shown developments that make a lasting impression and our display this year will not make an exception," promises Aleksandar Kliska, general director of EGT Serbia.
Brand-new, facelifted and bestselling cutting-edge product solutions of Euro Games Technology, EGT Multiplayer and EGT Interactive will welcome the visitors of booth E1. The next generation slot cabinets of General series will be presented with the models G 32-32 VIP, G 27-32 St and Up, G 27-27 St and Up. Their high-resolution frameless monitors with integrated touch screen, optional multimedia toppers and large and convenient keyboard with dynamic touch display and electromechanical buttons ensure maximum comfort, usability and enjoinment to the players and represent EGT's interpretation of the modern gaming trends. The VIP model in the selection justifies its superior position in comfort with its cozy multimedia chair, equipped with game and sound volume controls in its armrests and with stereo speakers in the headrest.
The General cabinets will team up with the new Red and Fruits General HD multigames, each bringing up 54 engaging titles (video slot, roulette, card, keno, etc.) as well as with the latest member of the Collection mixes – Gold Collection HD of 48 games. The facelifted bestsellers P-24/24 Up and P-27/27 St Slim along with the P-42V St Curved and the Super Premier cabinets will attract the attention with their Red, Green, Orange, Purple and Fruits Collection multigames.
Several jackpot systems at the booth will allure the visitors to different gaming adventures.  The newly developed 4-level Jackpot Cards and the universal to all EGT machines Premium Link give the players the chance to win mystery and progressive jackpots. The 4-level progressive Dragon's Turn system welcomes into the Asian world of luck and fortune with its main game of 5 reels and 40 lines, and two wheels – inner jackpot and outer bonus, granting numerous surprises.
The latest generation S-Line terminals of EGT Multiplayer will guarantee a suitable solution for every gaming hall, being flexible enough to form various configurations. At display will be 3 out of all 5 models – S 32, S 32 32 and S 32 32 32, featuring 1, 2, or 3 HD monitors respectively. They feature multigames and multi-language options, offer real-time in-screen HD video streaming and during the show will demonstrate the King 3 and 4 multigame mixes, together with the 4-level mystery Jackpot Cards jackpot system. A dual-sided 49-inch visualization board will be part of the terminals' configuration, enabling a high-resolution broadcasting of the jackpot levels accumulated value and a HD video streaming of the roulette wheel and the statistics of the game.
The T-Line Series of EGT Multiplayer will be presented with the T84 roulette table of 6 player stations, connected to an automated wheel. The product is equipped with a fast number detection system based on optical and IR sensors and offers the option for classic roulette rules plus dynamic paytable feature.
The Spider casino management system of EGT will demonstrate how it may facilitate the everyday activities in casinos. Along with the well-known jackpot control, Cage, TITO, and Vault modules, the visitors will become also familiar with the recently developed bonusing and player tracking functionalities.
EGT Interactive will take care of the good mood of the online gaming fans. They will enjoy some of the hottest titles in the company's portfolio, which are available for desktop and mobile devices.